Pumpkins are one of our favorite vegetables to grow in the garden since they are so versatile. We enjoy making homemade pumpkin pie and roasted pumpkin seeds, and Jack-o-lanterns are the perfect decoration for Halloween. Find out how to plant pumpkins in your own backyard and harvest them for a tasty recipe at the end of the growing season.
When we think of a pumpkin patch, we picture a vast area full of pumpkins, but you don't need a lot of space to grow your own at home. There are many pumpkin types, from red-orange pumpkins to white pumpkins, and some of them are the perfect size for growing in a small garden.
Home gardening is the best way to grow organic food while getting you in touch with nature. However, pumpkin plants have a long growing season, and it's vital that you start your seeds early indoors and plant pumpkins outside after the danger of frost passes, whether you grow a giant pumpkin or a smaller variety.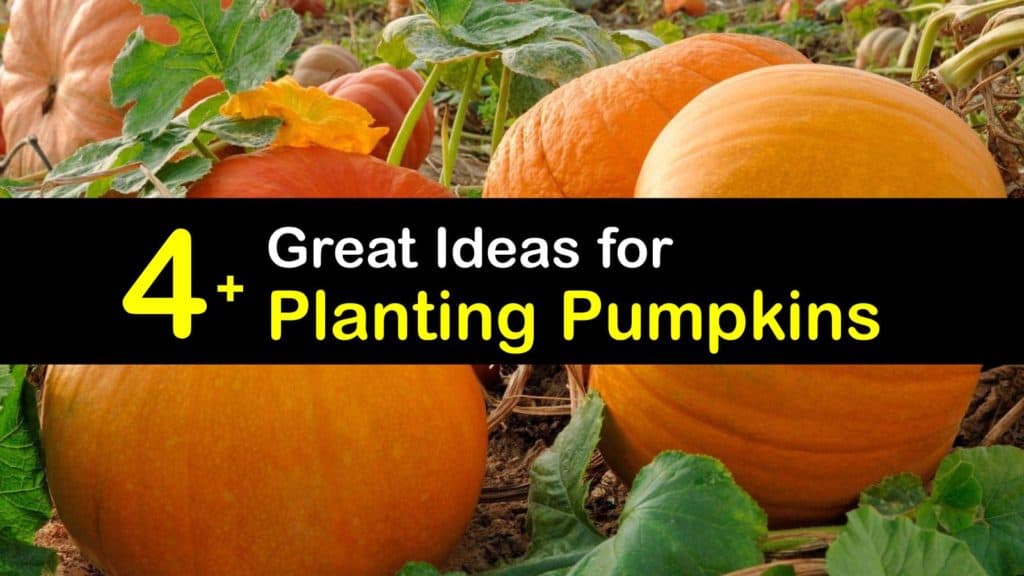 Planting Pumpkins and Caring for Them in the Garden
Discover when and how to sow pumpkin seeds, how much space they require for healthy growth, and how to care for your plants while they mature. Explore an easy recipe for making homemade pumpkin pie.
It's interesting to note that there is really no difference between pumpkin and gourd. A pumpkin is only one type of the many gourd varieties.
How Far Apart to Plant Pumpkins
While some pumpkin types are suitable for growing in small spaces, pumpkins have long vines and need proper spacing to thrive. Learn how far apart to plant pumpkins indoors and when you transplant pumpkin seedlings in the garden.
Pumpkin Spacing
Pumpkin plant spacing is not as important when starting seeds indoors as when you transplant them in the garden. When starting your seeds indoors, sow two to four seeds in each pot or compartment and thin out the seedlings after germination by keeping the healthiest and removing the weak.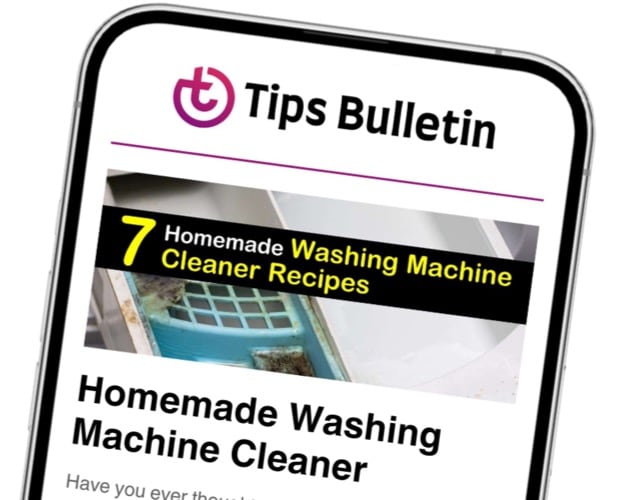 Finally, an email that Transforms Your Home.
Get the latest home and garden tips from our experts, delivered straight to your inbox.
When transplanting the young plants outside, make rows six to eight feet apart and space the plants two feet apart. There's no difference between pumpkin and squash regarding spacing. They all need a lot of room.
Preparing for Planting Pumpkins
Before planting pumpkins in the outdoor garden, it's a good idea to understand the growing conditions these plants require for optimal growth. Note the soil, sun, and fertilization needs of pumpkins to ensure your garden produces the healthiest gourds.
When is the optimal time to plant pumpkins outside? Late May is an ideal time for northern planting, while early July is best for southern planting. When preparing to grow pumpkins, choose an area for the garden where they receive plenty of sunshine.
The more sun different pumpkins get, the more gourds they produce. Pick an area where they receive at least six hours of unfiltered, full sun each day.
They also enjoy growing in fertile, loamy, well-draining soil that is slightly acidic or neutral. Perform a soil test before planting to check the pH of the garden and amend the dirt if necessary so that it's 6.0 to 6.8. Epsom salt is good for pumpkins that need an additional nutrient boost.
Pumpkins are heavy feeders, and it's important to work compost or manure into the top of the garden before transplanting seedlings or sowing seeds outdoors. In addition, they require fertilizer regularly after planting. You can make homemade fertilizer for pumpkins or purchase a commercial blend.
How to Plant Pumpkins
Since pumpkin plants are slow growers, the best way to plant pumpkins is to start them from seeds inside the home. Learn how to sow pumpkin seeds and transplant seedlings into the garden once the soil temperature warms. Starting watermelon and pumpkin seeds indoors follows a similar process.
If planting pumpkin seeds indoors, grow a pumpkin from seed about a month before the last spring frost. When growing pumpkins in a pot, fill small pots with seed starting soil and sow the seeds one inch deep in the dirt with the pointed end facing down.
Set them in a warm, sunny area of your home and spray them with water until damp but not soggy. Otherwise, plant seeds directly in the garden after the last frost passes.
Once the seedlings are ready to plant in the garden, harden them off one week before transplanting and space them according to the seed packet instructions. Give them a good drink of water at the base, and spread black plastic mulch around the plants to stop weeds and retain moisture.
Learn more about companion planting to know what to plant with pumpkins to deter pests and disease. Add a few cucumber and pea plants and watch all your veggies thrive.
Caring for Your Pumpkin Plants Through the Season
Knowing how far apart to plant pumpkins is only part of the growing process. Discover how to care for your pumpkin patch through the pumpkin growing season to help the pumpkin vines produce an abundance of gourds.
It's crucial to fertilize your plants throughout the season since nitrogen is vital for growth, and potassium is necessary for healthy gourds. Once the plants are a foot tall, feed them a high nitrogen fertilizer, and switch to a high phosphorus fertilizer just after they bloom. They love a lot of water and desire an inch each week.
Keep an eye out for cucumber beetles, squash bugs, aphids, squash vine borers, and powdery mildew as the pumpkin vines grow, and use row covers or insecticidal soap if necessary. Watch for pumpkin leaves turning yellow and other signs of disease so you can take care of it quickly.
The male flowers pollinate the female flowers on pumpkin plants, and bees and other pollinators are vital to pollination, so be careful if using insecticides.
It's important to know when to pick pumpkins for the ripest gourd. The pumpkins are ready to harvest in the fall before a heavy frost. When the rind is thick and the pumpkin reaches the desired size, use pruning shears to cut the vine, leaving a couple of inches of stem intact on the gourd.
Use the leftover rind and innards when composting pumpkins. You may not want to include the seeds unless you are hot composting to keep from accidentally growing pumpkins in unwanted spaces.
Using Garden Pumpkins to Make Homemade Pumpkin Pie
After planting pumpkins and harvesting them, you now get to enjoy their many benefits, and what better way than to make pumpkin pie? This recipe uses a store-bought crust for convenience, but it's simple to use any favorite crust recipe.
Slice a sugar pumpkin in half, scrape out the insides, discard, and place the halves face-down on a baking sheet. Bake them at 350°F for an hour to an hour and a half or until a fork easily pierces the flesh. Take the sheet out of the oven, allow the pumpkin to cool, and scoop out the pulp into a large bowl.
Beat the eggs and egg yolk in a bowl and add sugars, salt, and spices. Mix in two cups of the pumpkin pulp and heavy cream and combine everything until well mixed.
Line a pie pan with premade crust, pour the pie filling in the pan, and bake it in an oven heated to 425°F for fifteen minutes. Reduce the heat to 350°F and bake for 45 to 55 minutes.
Pumpkins are a wonderful addition to the veggie garden, whether you grow the gourds for decoration or make delicious recipes. While they take a long time to grow, they are easy to start from seed, and each plant gives you two to five pumpkins at the end of the season.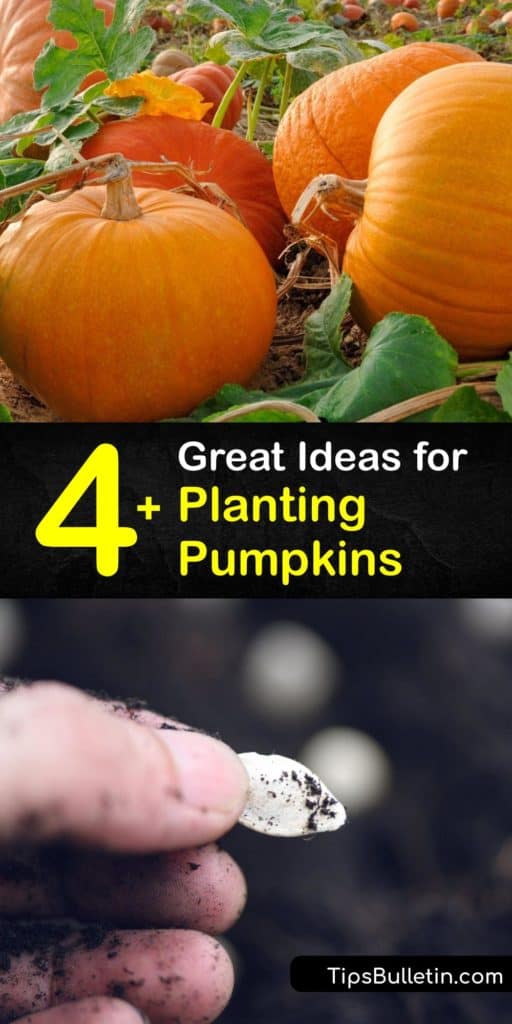 Now that you know how to plant pumpkins from seed and grow them in your own garden, why not share our pumpkin growing guide and plant care tips with the gardeners in your life on Facebook and Pinterest?