If you've always wanted to plant squash, there is no better time than the present. Squash plants are relatively simple to grow, and there are many summer and winter squash varieties to suit your tastes. Learn how to plant squash from seed and transplant them into a prepared garden bed.
Squash is rich in calcium and other nutrients, and squash plants are an excellent addition to the home garden. There are different types of squash to grow, from butternut and straightneck to crookneck, Patty Pan, and yellow squash. It's essential to understand the difference between winter squash vs summer squash before planting and harvesting them.
Winter squash has a thick rind, while summer squash has thin skin that is easy to pierce with your fingernail, and you plant both types after the last frost date. Harvest Hubbard, acorn, and other winter types in the fall before a hard frost, and pick summer varieties, like zucchini, whenever the skin is glossy.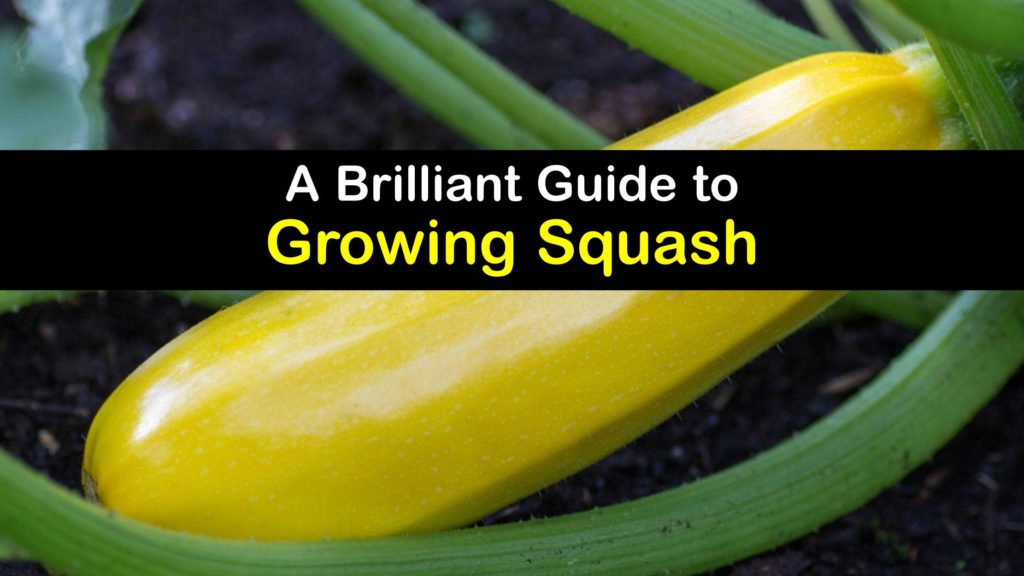 Planting and Growing Squash
While squash plants require extra attention through the growing season, planting them is pretty straightforward. Find out how to sow squash seeds to encourage germination and care for your young plants after transplanting them into the garden.
Preparing the Garden for Planting Squash
When planting squash in the spring, it's useful to choose which type of squash you wish to grow and prepare the garden bed. Different squash varieties have varying growing conditions.
There are winter and summer squash varieties with many vining and bush types. Acorn, delicata, butternut, Hubbard, and spaghetti squash are all good examples of winter squash.
Zucchini, pattypan, and crookneck are popular types of summer squash. All bush and vining squash types prefer growing in soil with a pH of 6.0 to 6.5 and six to eight hours of full sun each day.
How Far Apart to Plant Squash
It's easy to think that all squash plants need the same amount of space. However, some types grow larger than others and need more room to grow. One of the best tips for growing squash in pots is to plant varieties that are smaller in size. Discover how far apart to plant squash according to type.
Squash plant spacing differs slightly between the winter and summer squash varieties. Sow winter squash seeds an inch deep and space them two to three feet apart, or sow several seeds close together in mounds with rows three to six feet apart. Plant summer squash types 24 to 30 inches apart with rows six feet apart.
How to Plant Squash from Seeds
Planting squash seeds is the cheapest and most straightforward way to grow squash plants, whether you plant spaghetti squash in zone 7 from March to mid-April or want to grow a different variety. Learn how to sow seeds indoors to ensure they germinate and get a head start on the season.
Sow summer squash seeds indoors three to four weeks before the last spring frost. Plant two seeds one inch deep in pots of seed starting soil and water them to moisten the dirt. Keep the seeds in a warm spot where the temperature is between 70 and 90°F to encourage germination, and do not let the soil dry out.
To sow winter squash seeds, direct sow them outside in the garden after the last frost. Plant a few seeds in hills two feet apart and water them gently. Once the seedlings reach two inches tall, thin them, leaving one healthy plant in each section.
For spaghetti squash, one plant will produce four to five spaghetti squash at harvest, so plan your garden accordingly.
Transplanting Squash in the Garden
While the best way to plant squash is to start them from seeds indoors, there comes a time when they need transplanting into the garden. Transplant seedlings outdoors and care for them for healthy growth and fruit production.
After planting squash seeds indoors, and the outside temperatures warm, it's time to harden off the seedlings to prepare them for transplanting. The best time to plant squash and zucchini is several weeks after the last frost of the year.
Take the young plants outside for a couple of hours each day for a week to help them acclimate to their new environment. Grow a butternut squash garden, add zucchini, or several types for variety.
Make holes in the garden slightly larger than the plant's base, transplant the seedlings, and cover the roots with dirt. Spacing is important, and how far apart to plant squash depends on the type. Position summer varieties 24 to 30 inches apart and winter squash two to three feet apart.
Water the squash right after planting and spread two to three inches of mulch or organic matter around the plants. Since squash is a vining plant that requires a trellis to keep the fruits off the ground, position the support near the seedling at planting time.
Keep an eye out for pests like squash vine borers, cucumber beetles, aphids, and squash bugs, since pest infestations destroy crops. Since pollination is necessary for male flowers to help female flowers produce fruit, install row covers and remove insects by hand to ensure pollinators are not harmed.
To prevent powdery mildew and other common diseases from wilting, yellowing, and destroying your plants, water your squash at ground level, rotate crops, and clean gardening tools after each use.
Ways to Cook Patty Pan Squash
Patty pan squash is one of our favorites. Its flavor is similar to zucchini but a little sweeter, and it's one of the more versatile squash varieties. Saute, roast, and grill this squash to keep it crisp and tender.
Cut a little off the squash top and bottom to remove stem bits, then cut the squash into wedges, making sure they are roughly the same size. To saute them, drizzle olive oil into a pan, add the sliced squash, and cook on medium-high heat for three minutes on both sides.
When roasting, toss the squash wedges with olive oil, salt, and pepper, spread them on a baking sheet, and roast in the oven for about 20 minutes. To grill the squash, lightly oil and season the pieces and grill them for about three minutes on each side until they get grill marks.
If you have an abundant harvest, learn about preserving spaghetti squash and other squash types to enjoy the bounty all year.
Winter and summer squash are great plants to add to the vegetable patch, and there are many types to choose from when planning a garden. They are simple to plant from seeds, and it's not long before the squash blossoms turn into vibrant squash fruits.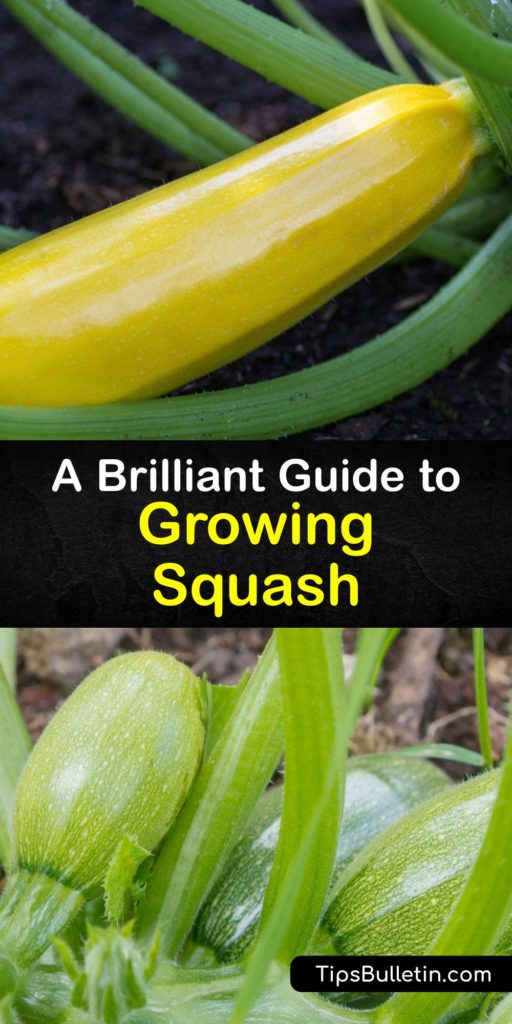 We hope that knowing how to plant squash keeps your garden overflowing with zucchini or butternut squash, and we'd love it if you'd share our squash planting tips with your family and friends on Pinterest and Facebook.