It's not difficult to admit that we love our cars almost as much as we love our homes or clothing. As one of the many expressions of who we are, we strive to keep our vehicles looking pristine and shiny using the best polishing techniques money can buy. But, how to polish a car without an expensive trip to a detailer?
Is such a thing even possible? Of course, it is! Not only is learning how to polish a car with a buffer or by hand as easy as following a few simple tricks, but it will also leave you will a priceless finish worthy of a brand new car. In most cases, these cleaning tips require just a little bit of car cleaning experience and some useful tools to get you on your way.
Don't own an expensive buffing machine, and don't plan on getting one anytime soon? No problem. There are also plenty of alternatives to how to polish a car by hand.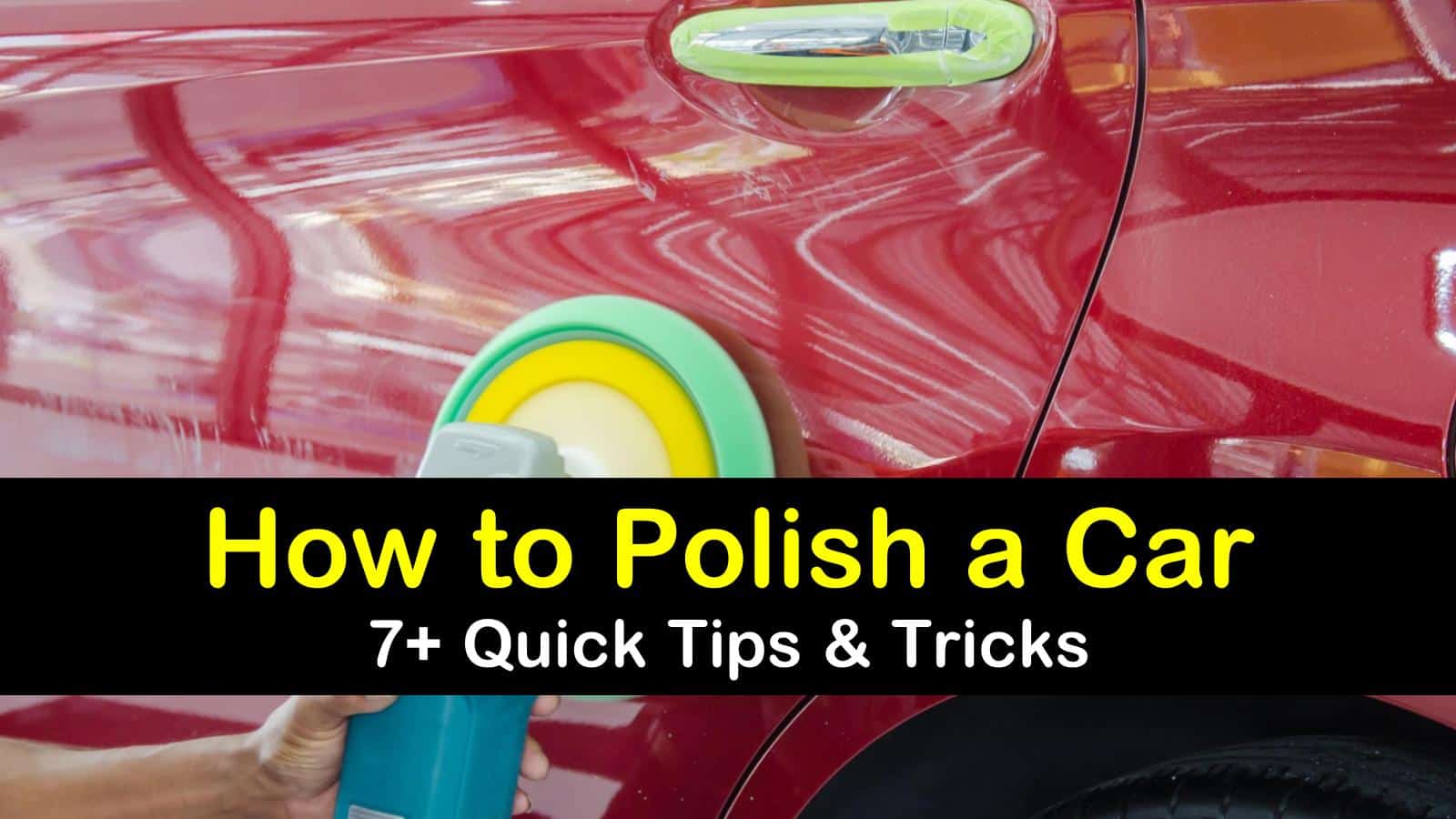 Polish a Car the Right Way
You don't want to pay for an expensive auto detailing when you can take care of your car on your own for a fraction of the cost. Instead, follow this list of step by step tips and tricks to get your car showroom ready in no time.
Before you get started polishing your car, there are a few supplies you want to have. Because polishing your car is not just a one-step situation, you need multiple items to get you through every stage of the process. Luckily, most of these items are already part of your regular cleaning kits.
If you don't have all these supplies in your car care kit, consider adding them. Except the buffing machine, since you can clean by hand, all of these items are necessary for optimal polishing results. If you eschew one step, it may result in a duller finish or less protection for your car than completing all the steps.
Clean Car Thoroughly Before Polishing
You may wonder, "Should I wash my car before polishing it?" The answer is unequivocally, yes! The first step to take in the polishing process is to wash your car to remove dirt, dust, scuffs, and anything else that could get in the way of a nice polishing.
Park in a nice shady spot, away from direct sunlight, to avoid the heat drying the soap on your vehicle. This reaction will leave a lackluster, dull finish on your car – the very thing you're trying to avoid. The recipe below is the perfect car wash shampoo to get you started.
To use this recipe for car washing, add the cup of dish soap to the bucket of warm water. Avoid using dish soap with additives like bleaching agents or fragrances to ensure that you're protecting your vehicle's paint. Wash the car and rinse off any soapy water using the separate bucket of cold water.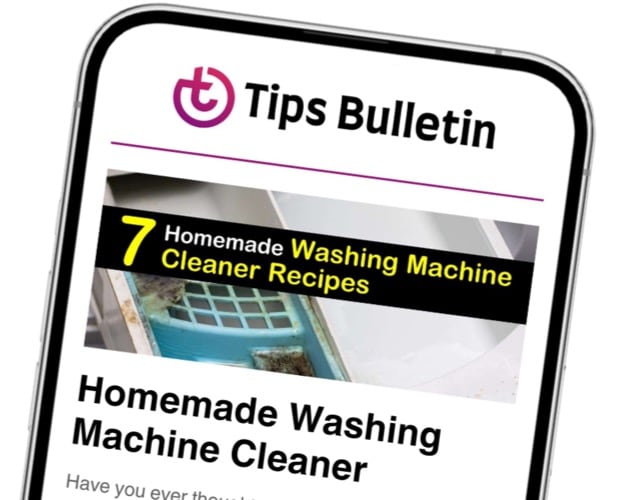 Finally, an email that Transforms Your Home.
Get the latest home and garden tips from our experts, delivered straight to your inbox.
Wash the windows, mirrors, wipers, and use a homemade wheel cleaner or one that you purchased to shine up those tires, and pay particular attention to the front bumper that often attracts bug spatters and other road debris. Take care of removing car decals without damaging paint on the car if the stickers are no longer valid or you don't want them anymore.
If you notice any stains on your car when washing it, be sure to take care of those before polishing, as well. Try a simple way to get dried bugs off your car so you have a smooth surface to polish. What removes tree sap from cars and bug guts is a good squirt of WD-40 or you can make your own solution. Dry your vehicle thoroughly before using polish.
Keep Your Area Clear of Debris
Before you start your car polishing routine, ensure that your area is completely clear of everything you don't wish to polish. This includes everything from walls to boxes and outside furniture. Keep all children and pets are indoors or away from the vehicle at all times.
Cover anything you wish to remain polish-free and can't move with a tarp. Park on a hard surface free from dirt to avoid mud and grass from getting on your car during the cleaning process.
Use the Appropriate Polishing Pads and Cloths
Another vital tip to follow is using the right polishing pad for your car. Using a soft foam pad to polish your darker-colored cars is ideal since cars with dark colors are more susceptible to developing swirl marks during the polishing process.
Only use more robust pads on lighter colors, such as white or light gray. Avoid using any harsh scrubbers on your car altogether to protect the finish and paint. When buffing or drying the vehicle, use a soft cloth or microfiber towel to safely wipe along the car's surface.
Clay the Surface Before Polishing
Even though you've already cleaned your vehicle, there are contaminants and grime that basic washing can't get rid of without a little extra help. This instance is where using a clay bar comes in handy. Claying your car is an essential step in your car care routine and protects the car's finish by adequately preparing it to accept the polish.
Start by spraying lubricant on small areas of your vehicle at a time. Rub the clay bar along the car's surface until the bar slides smoothly across the paint finish. Don't press too hard, however, or you may risk damaging your paint job.
Keep the Pad Damp throughout the Process
One other significant factor to keep in mind when polishing your car is to keep the applicator pad damp at all times. If the foam pad dries out while cleaning, it could cause irreparable damage to the clear coat on your car. This clear coat protects your car's paint by providing it with an extra layer of protection.
As a result, avoid removing any of the clear coat to keep your car paint safe and immaculate. One way to keep it damp is by leaving a hose or a bucket handy during polishing.
Whenever you notice the polishing pad getting dry, or if the polish or compound starts to buildup on the pad, rinse it off with the hose or the clean water in the bucket, then wring thoroughly before using again.
Polish a Car with a Buffer Machine
With so many steps to consider and so much ground to cover, you may be tempted to rush through polishing your vehicle. Don't. Instead, move slowly, completing one panel at a time and using a steady amount of pressure to properly smooth away any smears or streaks of the polisher.
Apply a quality car polish, like a Meguiar dual action polisher, either directly to the car or onto the polishing pad. Use back and forth motions to polish each panel evenly, rather than using a circular motion.
How to Polish a Car by Hand
While using a machine to polish your car may seem like the ideal situation, not everyone can afford these pricey buffers. Instead, we must rely on the old-fashioned method of polishing our cars: by hand. With a little elbow grease and some variations on your polishing procedures, this method works just as well with similar supplies.
Apply just a tiny bit of the polishing compound to the foam pad you are using and work it into the car's surface. Unlike before, you don't want to apply the polish directly to the car, since you won't be meeting it with the same amount of pressure as you would with a buffer.
Use a circular motion in this case, instead of the side-to-side sweeps used with a machine. The rest of the process continues in the same manner, with buffing the polish into the surface until its hazy appearance transforms into a glossy finish.
This is the easiest way to polish aluminum and other surfaces all over the car. Take your time to do the best job and prevent streaking.
Dry the Car Before Waxing
Drying your car entirely before waxing is another essential step in protecting your car's paintwork. Allowing your vehicle to air dry on its own opens it up to unsightly water spots and stains caused by mineral residue.
To avoid this, dry the car using a microfiber towel or microfiber mitt. For the best car drying practice, start from the top and work your way down until the vehicle is adequately dry and spotless.
Remove water spots from a car that are already present in the same way. Check out the entire vehicle to ensure that you don't miss a spot.
Apply a Coat of Wax Afterward
Now that your car has been thoroughly cleaned and polished, add a protectant as part of the final step to your car detailing journey. Waxing your car is just as crucial as the polish and cleaning since it protects your vehicle from further damage.
Your car is especially susceptible to damage from the sun after polishing, so waxing your vehicle will help. Rather than using a manufactured sealant, try a natural product like carnauba wax to keep your car safe and looking brand new.
Smooth the thin coat of wax over the surface of your car using a foam pad and circular motions. Once the wax dries, use a microfiber cloth to buff away any residual wax.
If you accidentally get wax on areas where it doesn't belong, you can remove wax from plastic car trim and other spots with a little vinegar and water. Spritz the wax and wipe with a clean cloth.
Final Tips for Polishing Care of Your Car
Still curious about why you're doing this or maybe how often you should tackle this car care process? Look no further! We've compiled some extra tidbits of advice to answer those last few lingering questions.
How often should I polish my car?
Polish your car at least two times a year to keep the paintwork maintained and shining. This process doesn't just mean a basic polish. There are different ways to polish metal of different types. For your vehicle, it includes a thorough cleaning, claying, polish, and then finally, the waxing.
In addition to polishing your car twice a year, reapply the wax finish every three months to keep the car protected from the weather, bird droppings, bug guts, and road grime. For basic car washing, every two weeks is sufficient.
Why is polishing my car important?
Polishing your car restores the brilliant shine in your car's paint while also fixing those pesky scratches it endures throughout the year. As a result, polishing protects your vehicle from common detrimental issues such as oxidation or rusting.
It's also a necessary step to take prep your car for the waxing process. Waxing protects your car's surface from other contaminants and keeps the color looking vibrant and shiny.
Your car sees you through many essential avenues in life, including those long commutes, road trips, or even a trip to your favorite store. So, provide it with a little bit of love and care by giving it the brilliant polish it deserves.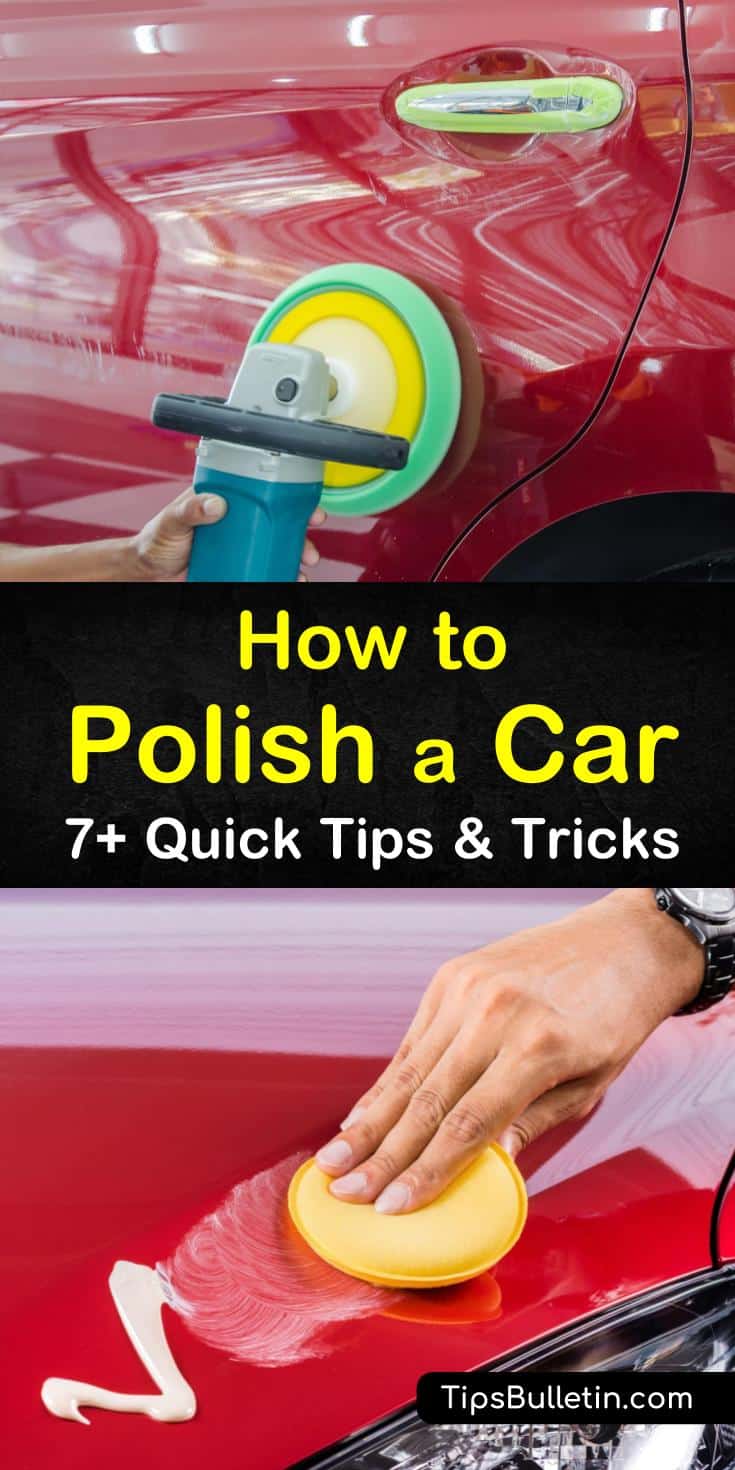 Hopefully, you enjoyed reading about cleaning, polishing, and waxing your car as much as we enjoyed putting these tips together for you. If you found these car polishing tips useful, please remember to share how to polish a car with everyone you know on Facebook and Pinterest.