We often associate butternut squash with crisp and cool weather. The fall and winter seasons are perfect for making hearty and cozy dishes. While not many other plants are growing at this time, you can make cooking easier on yourself by knowing how to preserve butternut squash.
Preserving butternut squash is the best way to keep these large veggies fresh for extended periods and is the perfect ingredient for long-term storage methods. Food preservation articles don't always detail the fantastic ways to preserve butternut squash and other types of winter squash.
When the coldest parts of winter come, it is better to have a stock supply of preserved fruits and veggies to keep bellies warm and bodies fueled.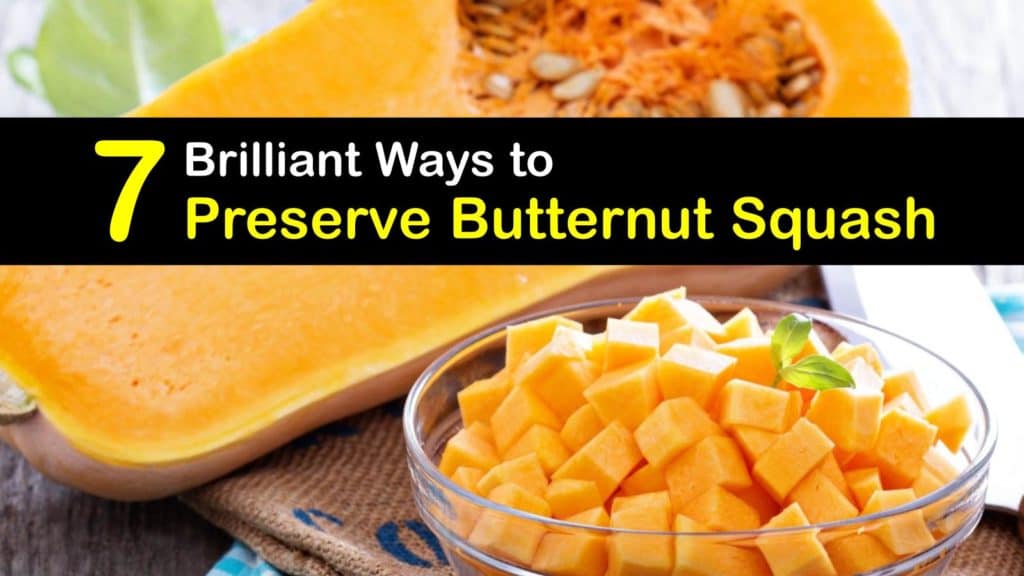 A Little Bit about Butternut Squash
If you don't know all your options, you definitely won't find the best way to preserve butternut squash in your house. You may even have more than one favorite after discovering all of the possibilities for food storage.
Butternut squash is a cultivar of winter squash with a hard, thick rind that protects the inner flesh longer than summer squash. Common types of winter squash include Hubbard squash, Buttercup squash, Spaghetti squash, Acorn squash, and pumpkins.
Whether planting butternut squash yourself or purchasing it from the store, butternut squash has a delightfully sweet and mind-blowing flavor and versatility in the kitchen. The large body is full of nutrients, vitamins, and disease-fighting antioxidants.
It also includes vitamin A, vitamin C, beta carotene, and calcium. When you learn how to preserve butternut squash during the butternut squash growing season, you welcome all these crucial health benefits.
Ways to Preserve Butternut Squash
Preserving butternut squash has been around for quite some time. Still, these large veggies do a decent job at staying fresh for long periods. Listed here are some of the top ways to preserve butternut squash at home.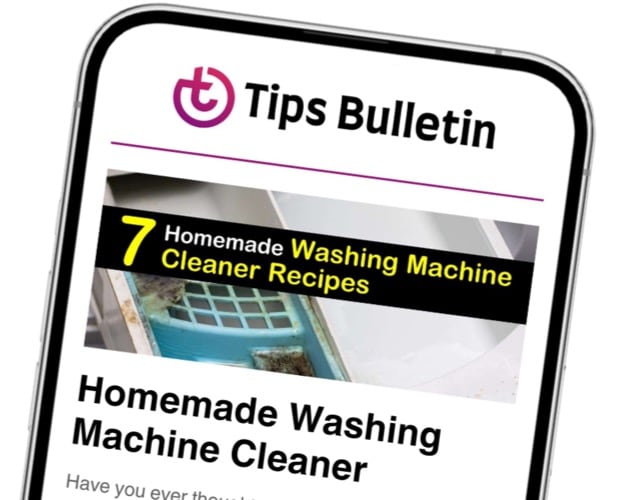 Finally, an email that Transforms Your Home.
Get the latest home and garden tips from our experts, delivered straight to your inbox.
Curing Butternut Squash
There is no good point in trying to preserve fresh butternut squash if it hasn't been cured properly. Curing squash allows the rind to dry and harden and is a process that you don't want to skip after you bring them in from the garden.
When you allow the skin to harden before storing it, you create a better protective barrier that keeps bacteria from entering the squash and making it rot. It is more than worth your time and effort if you hope to store the squash through the winter.
To extend your butternut squash shelf life, wash your squash in a solution of four parts cold water and one part white vinegar before drying it thoroughly with a clean paper towel. Set your squash in a warm and dry room with lots of airflow.
If possible, place it on a rack so that every single part of the squash dries. Turn the squash halfway through the curing process, which should take about four weeks before being ready to store.
Once cured, keep the squash in a cool and dry place that doesn't go below freezing or above 68°F.
How to Preserve Butternut Squash
There is one place in the house that most people prefer to keep fruits and veggies fresh longer. If you guess the refrigerator, you're on the right track. The ideal location for preserving butternut squash is in your fridge. It's also ideal to preserve yellow squash.
Don't overcrowd them, or you will restrict airflow and encourage bacteria growth. Also, try not to store them near apples or other fruits that emit ethylene gases. The gas speeds up the aging process and could have them going bad before you had hoped.
An Ideal Method for Preserving Butternut Squash
One of the very best ways to make your butternut squash last longer is to can it. Canned butternut squash is delicious in the winter and the perfect replacement for pumpkin puree.
We recommend canning butternut squash in chunks instead of doing it the way you would with pureed pumpkin, though. It isn't always easy to cook them to perfection in the pressure canner, and the texture might not always come out the same when pureed.
To pressure can fresh squash pieces, wash the skin of the squash, cut the stem off, and then cut the entire thing in half. Peel the skin with a vegetable peeler and scoop out the seeds on the inside. Cut the squash into one-inch cubes.
Place your squash cubes in a large pot of boiling water to blanch them for two minutes. Blanching helps preserve the flesh and maintain the color in the pressure cooker.
Remove the cooked squash from the boiling water and loosely pack them into sterile canning jars, leaving an inch of headspace at the very top. Cover the squash with boiling water while still leaving an inch of headspace.
Wipe the rims on the jar clean before placing the lids on. Adjust the dial gauge to process the jars at 11 pounds of pressure for about 80 minutes.
Remove the hot canning jars from the canner and allow them to sit for 24 hours on the counter before checking the seals and storing them.
Canning butternut squash puree is just as easy. Once canned, you can turn it into a delicious pumpkin pie but with pureed squash instead of pureed pumpkin.
Drape the pie crust into a pie pan that has been lightly floured. Trim off and crimp the edges and cover the dough with plastic wrap. Store the dough in the fridge for one hour. Heat your oven to 425°F.
Remove the pie pan from the refrigerator and cover it loosely with aluminum foil. Fill the covered pie pan with dried beans and bake it in the oven for 25 minutes or until the pie edges have color. Lower your oven's heat to 300°F.
As the crust bakes, combine the eggs, vanilla, both sugars, salt, ginger, nutmeg, cinnamon, and cayenne in a food processor. Keep the machine running, and slowly pour in the heavy cream until everything is evenly combined.
Scrape the filling out of the food processor and into the pie dish. Bake the pie for 20 minutes before turning the heat up to 325°F and cooking for another 20 to 25 minutes.
Freezing Butternut Squash
Frozen butternut squash is another simple way to help these veggies last longer. It's also one of the ways to preserve spaghetti squash. Frozen squash is perfect for turning into butternut squash soup or other dishes like stews, casseroles, and salads.
To freeze butternut squash, peel, and cut room temperature squash into chunks. Place the pieces in a single layer on a baking sheet or cookie sheet.
Set the sheet of squash into the freezer and allow them to sit overnight. Transfer the squash pieces to a freezer bag or another freezer-safe container before putting them back in the freezer.
Freezing Cooked Butternut Squash
While some people freeze their squash while it is still raw, there are benefits to freezing it after cooking it. These pieces can be added directly to a hot or cold recipe.
Others prefer to turn it into a puree and pour it into ice cube trays. Remember to remove the squash cubes from the tray and store them in an airtight container until ready to use them.
How to Dehydrate Butternut Squash
The dehydrator is another excellent food preservation method because it removes all excess water and prevents bacteria from growing.
Line your squash pieces in a single layer on the dehydrator trays. Dry the squash at 145°F for two hours. Reduce the heat to 110°F and dry them for another eight to ten hours.
Use the Squash ASAP
There are plenty of recipes that require large amounts and use up most of your crops for those who don't want the fuss of preserving butternut squash. Instead, turn the squash into soup or add it to casseroles and stir-fry for extra nutrition in your dinner.
Winter squash isn't always the easiest to work with. However, it is incredibly delicious and worth the extra effort if you're unsure about all of the different ways to preserve butternut squash.
When you store them properly, this food lasts for months and helps you get through the cold, dead winter.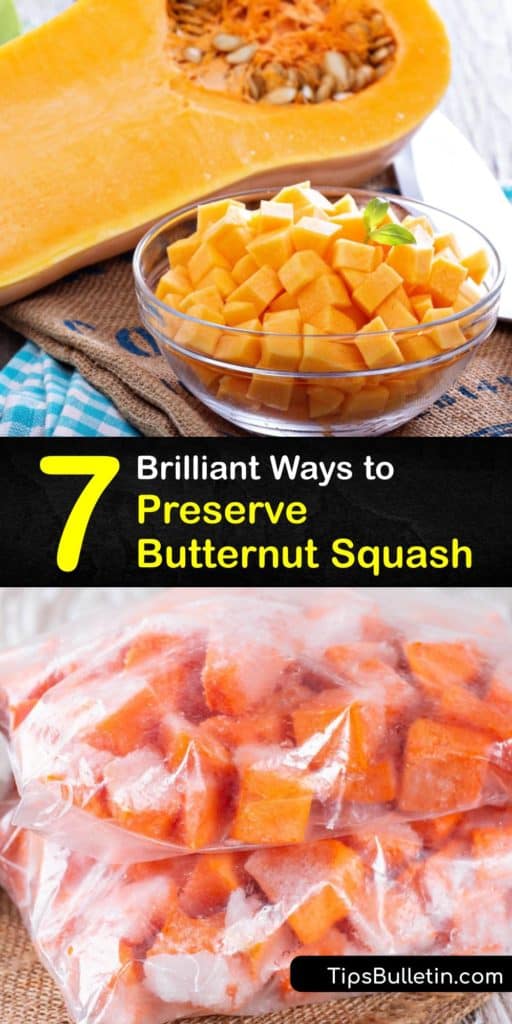 If our article explaining how to preserve butternut squash has helped you store your crops for the winter, share these top tips for preserving butternut squash on Facebook and Pinterest.