Garlic is one of the most well-loved spices around. For thousands of years, people have used both softneck and hardneck garlic to enhance flavors and add complexity to their meals. Knowing how to preserve garlic is the best way to ensure that your garlic is ready for use throughout the year.
Folks with a reliable method of preserving garlic are ready for any meal challenge they might encounter. In this guide, you'll learn about how to preserve peeled garlic for the long haul. We show you different methods of garlic preservation, from dehydration to a fantastic option for how to preserve garlic cloves in olive oil.
You'll get both quick and involved options for preservation, and you're sure to find the perfect recipe for your needs. Our garlic storage tips will have you smiling and ready to start preserving.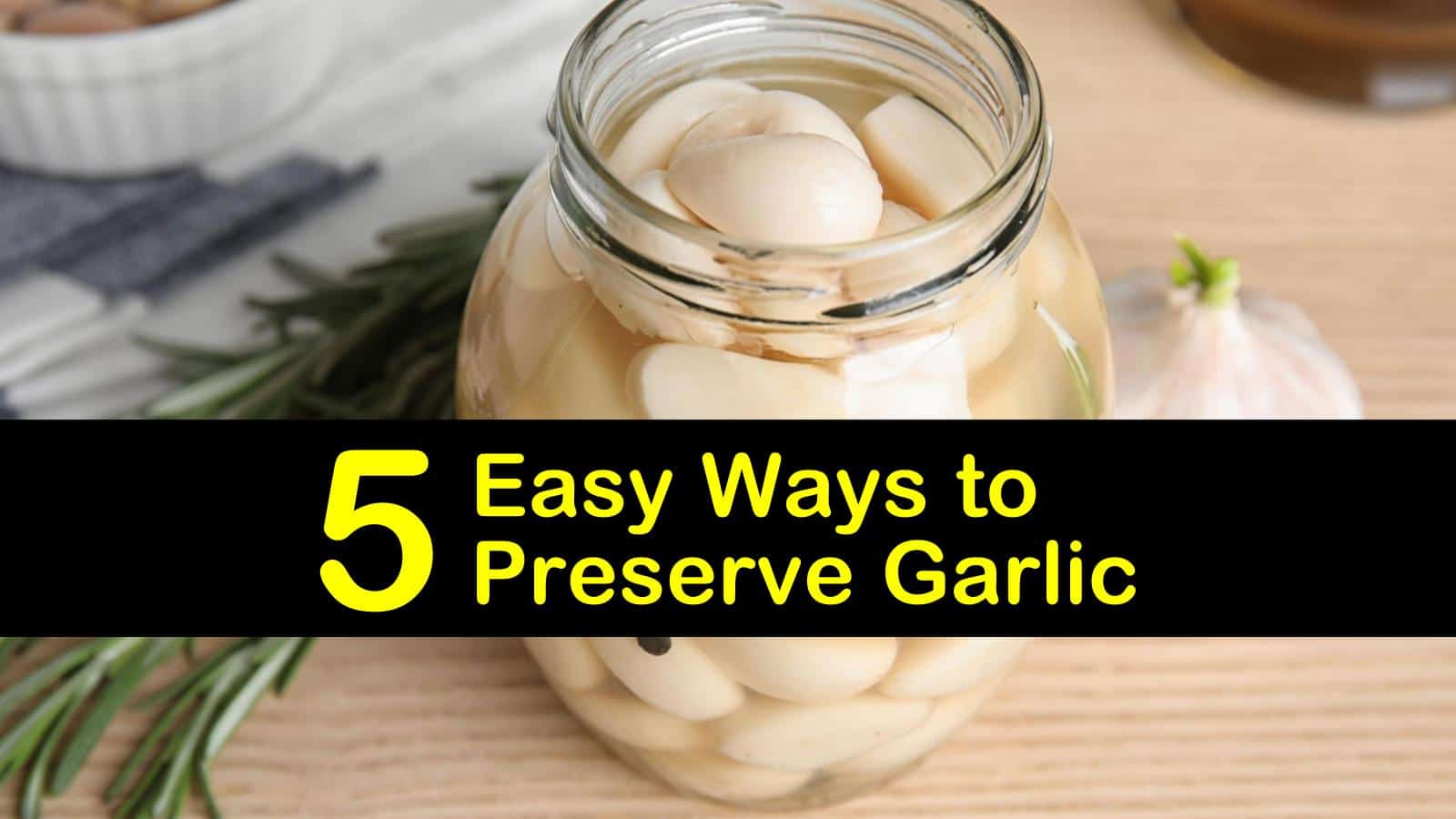 Preserve Garlic for Later Use
When you purchase garlic bulbs at the grocery store or farmers market or dig a few bulbs of garlic out of the garden, you might find yourself with more garlic than you can use.
In these situations, you want a quick and straightforward preservation method. Having an easy option for long-term storage means you'll never get caught with a lot of garlic.
When does garlic go bad? If not stored properly, garlic can go bad within a couple of weeks. Take care of garlic right after harvesting or purchasing from the store so that you can have fresh garlic whenever you need it for a yummy recipe.
Preserving Garlic – Quick Methods
This section covers preservation options for garlic that you can complete in a hurry. These methods of long-term storage require minimal effort on your side and reward you with intense garlic flavor at your fingertips all year long.
You'll get our top tips for preserving minced garlic via dehydration, and we also show you how to freeze your garlic and keep it fresh for months.
Properly Store Garlic for Ready Use
Many people go through garlic at a quick pace and wind up buying more regularly. Fortunately, you don't need to go through a whole rigamarole every time you purchase or bring home a new supply.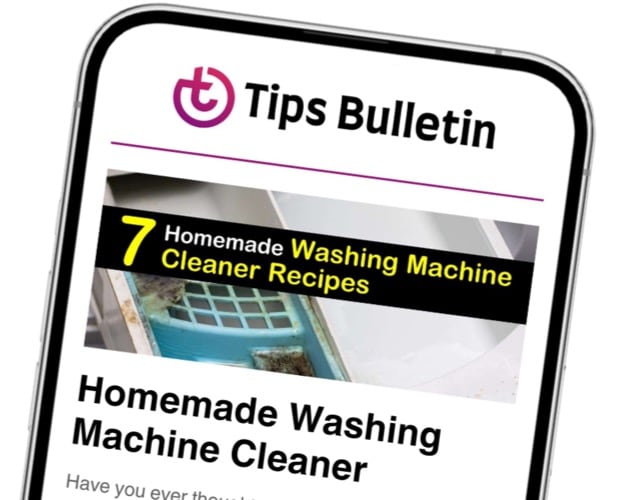 Finally, an email that Transforms Your Home.
Get the latest home and garden tips from our experts, delivered straight to your inbox.
How long does fresh garlic last? Garlic lasts for a month or two without special treatment if you take care of it when you store it.
Some attention and care on your part help to ensure that your garlic continues to stay in top condition. The best protection your garlic has against the elements is its skin. Garlic has layers of dry, papery skin around the tender cloves, and this acts as a barrier against dirt and contamination.
Peeling garlic exposes the flesh to the elements, so don't peel garlic until necessary. Leave the skin on your garlic, store the cloves in a spot with good air circulation and out of bright light at the ambient temperature, and keep them dry.
A pantry and a root cellar are both excellent options for storage. It's also where to store sweet potatoes until you are ready to use them in your favorite recipe.
While the refrigerator is often one of the ways to preserve vegetables like bell peppers and green beans, it's not ideal for garlic. Don't store fresh garlic in the fridge to avoid sprouting. They'll last for at least a couple of weeks at room temperature without requiring further treatment.
You may wonder, "How much is a clove of garlic?" That all depends on its size. Some garlic cloves are quite small and others are huge.
Freeze Your Garlic
Perhaps you've come into a bonanza of garlic, thanks to a bumper crop or a generous friend or neighbor. When you've got an embarrassment of garlic riches, take steps to ensure they don't go bad.
If you find yourself with too much garlic and not enough time to eat it all, your freezer can save the day and preserve garlic's health benefits. Peeling and freezing garlic keeps it fresh for up to nine months. Freeze garlic to preserve it for the long haul.
You can freeze raw garlic with the skins still on, but we prefer to begin by peeling each clove. The easiest way to peel garlic is to firmly press the flat of a knife against the clove. The skin will break and slide off the garlic flesh.
Cut off the hard core of the whole cloves. Pack the cloves into freezer bags and freeze them as-is, chop them before freezing, or use your food processor to puree the garlic in extra virgin olive oil.
If you opt to puree them in oil, make sure to freeze them immediately to minimize the risk of Clostridium botulinum growth, also called botulism.
Dehydrate the Garlic
Long-term storage of garlic doesn't require the use of a freezer. Garlic has durable enough flavor to survive all kinds of storage options, including dehydration.
The next time you have lots of garlic and nothing to do with it all, consider drying it. Properly dehydrated garlic has a shelf life of two or three years with no drop in flavor intensity.
Cut the individual cloves in half lengthwise. Dry them at 140°F for two hours. Drop the temperature to 130°F and dry for four to six more hours. The garlic bulbs should be brittle and break if you bend them. Set aside a clove or two to break up and use as garlic powder, if desired.
You can also add some dried garlic to sea salt to create garlic salt. Store the dried garlic in a sealable container, and try to get out as much air as you can before closing it. Store the container in a pantry or the freezer.
How to Preserve Peeled Garlic
One of the best aspects of garlic food preservation is how versatile it is when you want to use it in cooking or to store it. In addition to freezing and drying it, you can use a variety of liquids as storage media for garlic.
Garlic preserved in liquid adds zip and remarkable flavor to all sorts of meals. When you pull out a jar of garlic packed in oil, wine, or vinegar, you create opportunities for delicious and unusual flavors and amazing dishes.
Preserving Garlic in Liquid
This section looks at methods of storing garlic that use a liquid as a means of preservation. With the recipes we include in this portion of the article, you can create shelves of garlic in jars that are ready for use all year long.
You'll also have flavorful oil and vinegar ready for salad dressings. These storage options help ensure that your garlic stays tasty and fresh for months. Refrigerating is necessary for this type of storage for safety's sake.
For an even more adventurous but simple way to preserve this delightful condiment and spice, you can make pickled garlic, too. Check out our recipes for some interesting varieties.
Preserve Your Garlic in Wine
Garlic and wine go together wonderfully well, and you can use that to your advantage when you want a means to preserve your garlic. The next time you want to add extra zing to your garlic, consider storing it in wine or white vinegar.
The sharp flavor of the wine contrasts with the bite of the garlic and creates a rich flavor that complements any dish. This option goes great with pickles.
Chop the garlic cloves or leave them intact, according to your preference. Pack the jar with garlic, and fill with wine or vinegar, leaving about a half an inch of headspace. Add any spices you wish to include; we recommend some bay leaves and a pinch of red chili pepper to add some heat.
Use a blunt stirrer to remove any air bubbles from the jar, and seal. Mark the date and store the jar in the refrigerator. The garlic should stay in top condition for about four months.
Store the Garlic in Oil
Because garlic has such strong and distinctive flavors, it's easy to infuse oil with those flavors and use them in cooking. You can kill two garlicky birds with one oily stone by preserving garlic in olive oil.
The garlic doesn't last as long in oil as it does in other storing techniques, but the infused garlic oil lends flavors to any dish to which it's added.
You can roast the garlic cloves ahead of time to add even more flavor to the oil. Pack the garlic into the jar, and fill the small jars with the oil mixture, leaving about a half-inch headspace.
Add any spices you wish, and use a stirrer to gently press the cloves to get out any air bubbles. Store garlic in oil for up to three months in the freezer and up to three days in the refrigerator; any longer poses a botulism risk.
Olive oil is also a popular storage option to preserve beets, as well. Add a few cloves of garlic to your beets for an even more intriguing flavor.
We hope you had a delightful experience reviewing our DIY garlic storage tips. Garlic is a fantastic addition to our meals and adds complexity and flavor to any dish.
That's why we want to preserve garlic and keep it fresh for as long as possible. Our guide gives you our favorite garlic preservation methods and shows you how to enjoy fresh garlic all year long.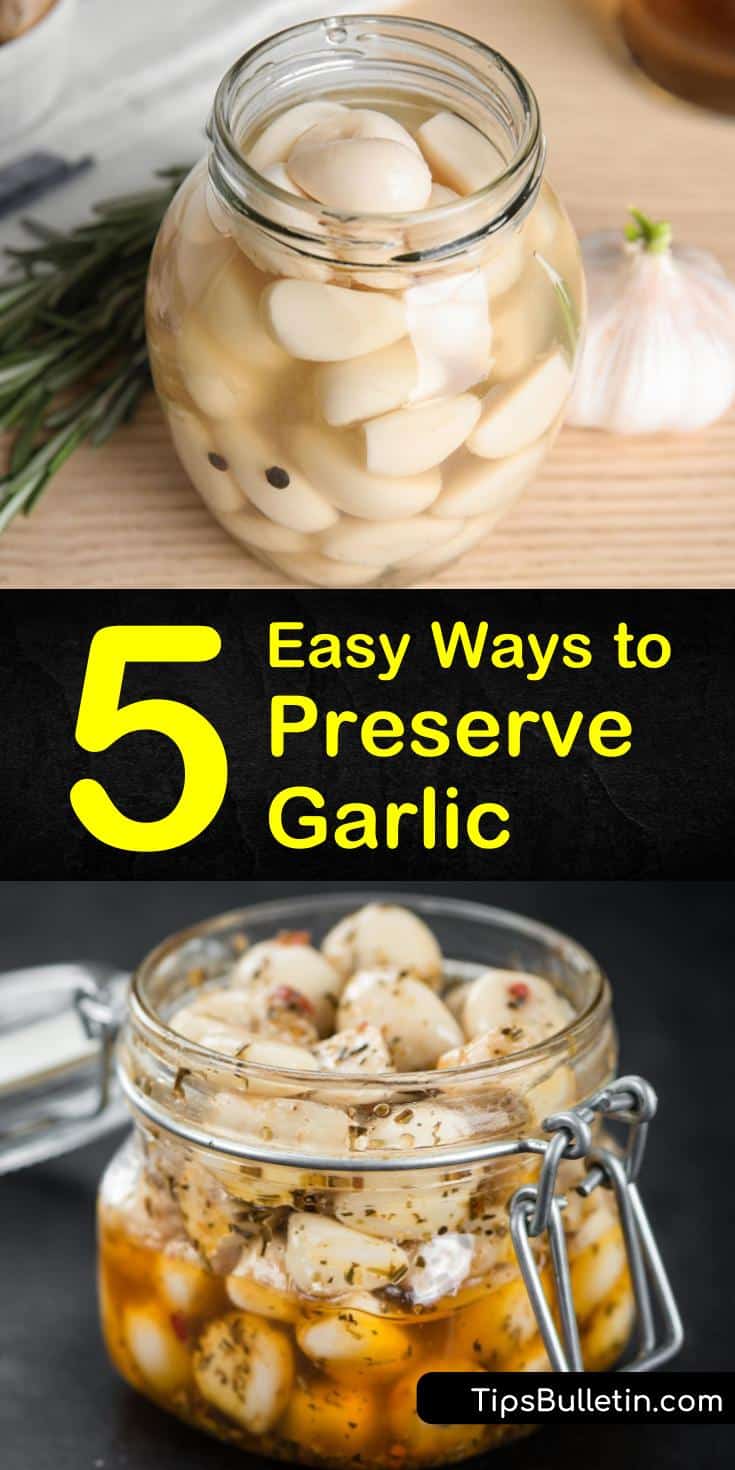 Thanks for reading our garlic preservation guide. Help others learn about how to preserve garlic by sharing this helpful article about garlic storage on social media centers such as Pinterest and Facebook.