Need help figuring out how to remove a printed label from a glass bottle? There are so many DIY crafts and decorating ideas using glass bottles. The possibilities to reuse and upcycle them are endless. Yet, the act of removing printed label from glass bottles can be tricky if you're unsure where to start.
By design, labels are supposed to be durable. They often share essential facts about what was in the bottle and assist in advertising. Once your bottle has served its original purpose of carrying beer, wine, or another drink, getting rid of the label might prove challenging.
Fortunately, there are several clever tips on how to get painted labels off glass bottles to make the process straightforward. Use products around your house like white vinegar, dish soap, baking soda, and olive oil, and loosen up the label so it peels off readily.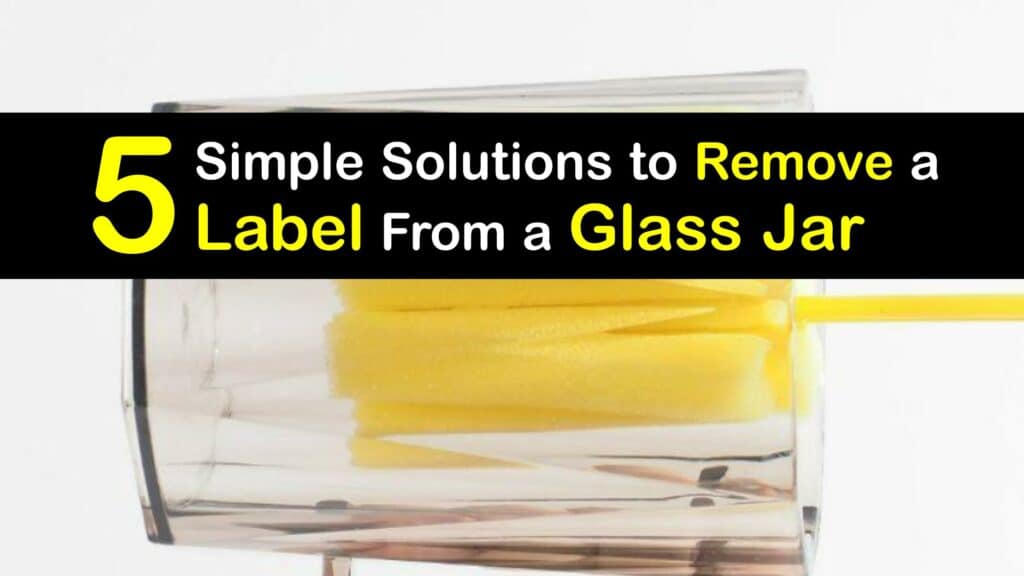 How to Get Painted Labels Off Glass Bottles
Don't let sticky marks and leftover glue ruin your project.Remove printed labels from glass jarswith clever home hacks. There are many benefits to understanding how to remove a printed label from a glass bottle. Though some people may feel overwhelmed by it, removing a printed label from glass bottles is painless with the proper technique.
Easily Remove Sticky Labels
Sending glass jars and plastic containers to a landfill is wasteful. Whether your salvaged glass has sticky labels or a painted label, it's worth learning how to get glue dots off plastic and glass bottles. Upcycle a wine bottle into a stylish vase or candle holder if you remove the wine label.
Why Remove the Label from Glass Bottles?
Glass bottles are beautiful, affordable decorations and feature in many craft projects. Removing a label from a glass bottle allows you to reuse it as a water bottle or repurpose it. Unfortunately, peeling off a stubborn wine or beer label is one barrier to upcycling glass containers.
The glue and sticker residue left behind is tough to erase without the proper tools and knowledge. Once you successfully eliminate the label, you have a stylish decor piece or functional water bottle.
How to Remove a Printed Label from a Glass Bottle
Distilled white vinegar contains a mild solvent known as acetic acid. Though it's safe and non-toxic, acetic acid is a smart way of sanitizing glass bottles and makes lifting the label off your glass bottle a breeze.
Soak the bottle in vinegar, then lay a rag or paper towel across the sticky spot. After letting the residue soften for a few minutes, wipe or scrape the residue off. Rinse the bottle to eliminate the vinegar smell and set it out to dry.
Vinegar will also clean wax off glass. This method is a great way to remove a candle from a glass jar. After a candle is burned, you can clean the wax out and take the label off to up-cycle the glass jar.
Removing Printed Label from Glass Bottles
A combination of soapy water, baking soda, and olive oil will take off sticker residue from a plastic or glass bottle or a glass jar stress-free.
Use your fingers to carefully peel the paper label from the bottle after soaking it in warm water with a few tablespoons of dish soap or washing soda. Add boiling water to the bottle to warm the glue and make it simpler to remove the label.
Scrub with a scourer to get rid of as much of the leftovers as you can. If sticker residue remains, rub it with an equal proportion of baking soda and olive oil. Let this sit for 30 minutes, scrape the glue off with a razor blade, and rinse the jars.
Getting Printed Labels Off Glass Bottles
Nail polish remover contains a powerful solvent known as acetone. Some acetone nail polish remover on a paper towel is all you need to remove sticky residue or label pieces from your glass bottle.
Rub the acetone back and forth over the label until it dissolves and readily wipes away with a damp paper towel. Rinse the glass bottle in hot water and leave it to dry. If you don't have any acetone nail polish remover, rubbing alcohol or Star San cleaner works well.
Understanding how to get painted labels off glass bottles gives you unlimited options for reuse and reduces the glass in landfills. Whether you're crafty or environmentally conscious, explore techniques for using everyday items like white vinegar, dish soap, and olive oil to clean the label off bottles for clean glass ready for a new purpose.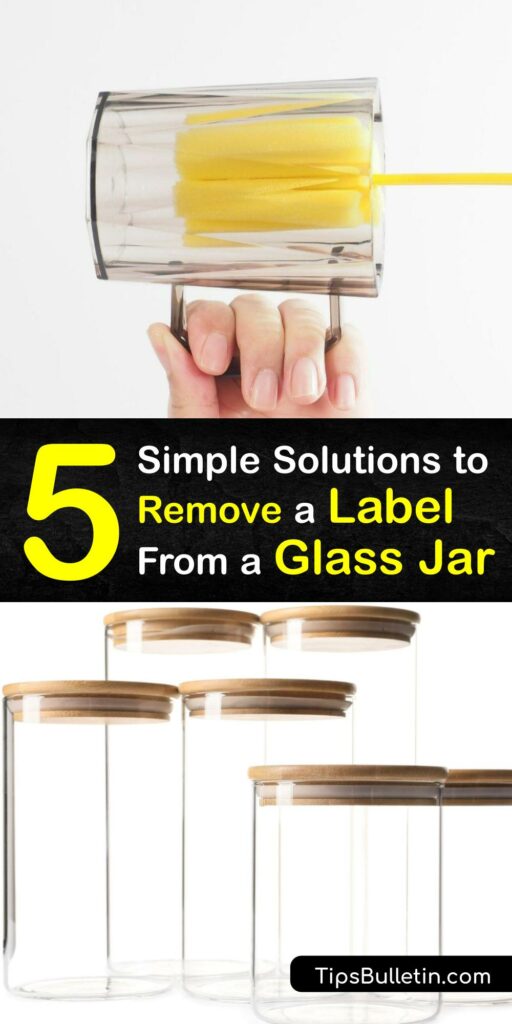 If you loved this valuable article on how to remove a printed label from a glass bottle, please share these excellent tips with your family and friends who are interested in removing printed label from glass bottles on Pinterest and Facebook.