You probably need to know how to remove alcohol stains from wood if you attempt to clean an ink stain from your table with isopropyl or rubbing alcohol. Despite having various cleaning and stain-removal applications, isopropyl alcohol doesn't perform well on wood stains.
While alcohol works wonders at cleaning and disinfecting materials such as textiles and plastic, it is very abrasive and drying on wood, which results in discoloration. It's crucial to learn how to get alcohol stains off wood and get rid of any faded or foggy areas on your wood furniture or hardwood floor.
Don't freak out if alcohol spills on wood in your house. Thankfully, there are quick DIY remedies. Pick a method from the list below for removing isopropyl alcohol stains from wood without harming the wood stain or the wood itself after soaking as much as you can with a paper towel or clean cloth right away.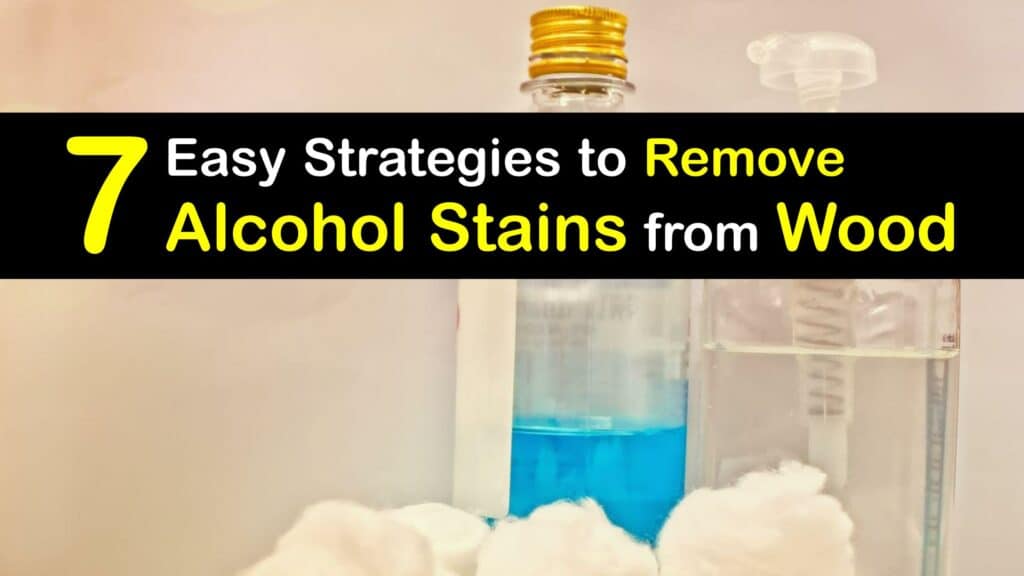 How I Get Alcohol Stains Off Wood
A typical DIY solution for removing isopropyl alcohol stains from wood is wiping it away. Although it typically works, this method can leave an alcohol stain behind.
Spills of strong liquors on wood leave a comparable discoloration. With a bit of expertise, the appropriate equipment, and the correct materials, figuring out how to remove alcohol stains from wood is simple. Fix bleached areas to enjoy a smooth, elegant-looking wood floor again.
Why are Alcohol Stains Common?
Some people experience spills with high alcohol volume drinks like whiskey, which leads to liquor stains on their wood finish. However, isopropyl alcohol is often used as a stain remover for a water or ink stain and leaves behind a dark mark.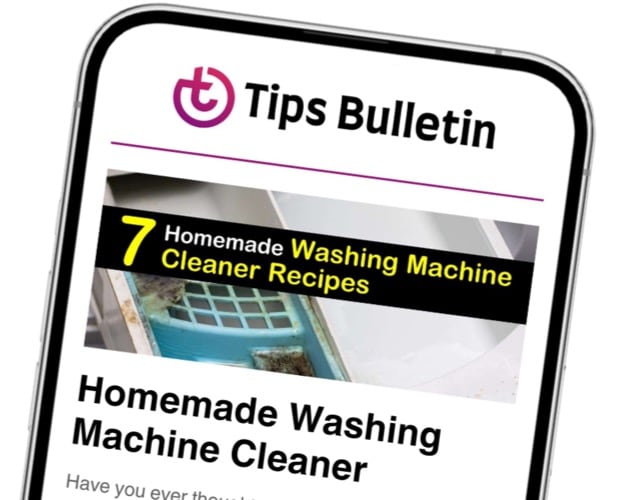 Finally, an email that Transforms Your Home.
Get the latest home and garden tips from our experts, delivered straight to your inbox.
Isopropyl or rubbing alcohol is an ideal way to remove water stains, ink stains, or a permanent marker stain from wood, yet it can leave behind a mark of its own on specific wood finishes.
It's discouraging to work on removing one stain only to be left with another. Fortunately, it's easy to save your hardwood floor or wood surface from a permanent alcohol stain.
How I Remove Alcohol Stains from Wood
If you tried to fix a water stain with alcohol and ended up with a cloudy or dark, solid stain on your wood, distilled white vinegar is a valuable tool to remedy it.
Distilled white vinegar is a versatile, readily available, and affordable cleaner, making it a top choice for getting alcohol stains out of wood. Incorporate the vinegar with cool water to dilute it into a cleaner.
Blend the ingredients in the spray bottle and dispense a light layer over the stain. Let the liquid sit for a few moments, and wipe it away. Don't over-use the cleaner or risk worsening the stain.
I
Use Toothpaste for Removing Isopropyl Alcohol Stains From Wood
Toothpaste is one of the popular wood stain removers. Discolored wood with alcohol residue can be removed using toothpaste. A tiny amount of toothpaste should be applied to a clean cloth, worked into the areas that have been lightened, and left to sit for 20 minutes.
Choose conventional toothpaste over gel-based to ensure you get the best result. Dip a soft cloth in warm water and use the damp cloth to rub the region until all the toothpaste is gone. To rehydrate and recover a smooth sheen, polish the wood with a high-quality furniture polish.
I
Get Alcohol Stains Off Wood With Baking Soda
Baking soda is a well-known stain remover and an ideal choice for removing an alcohol stain from lighter-colored wood. Thanks to its brightening and lightening properties, the baking powder may leave a pale mark on darker stained or wood colors and is best reserved for light timber only.
If you're uncertain about the suitability of this remedy, spread it on a small spot as a test before using it on a more prominent mark. Compound baking soda with oil for an easy-to-apply stain remover paste.
Combine the paste carefully in a small box and spread it over the alcohol stain. Let the baking soda paste dry, and use a damp towel to remove it. Inspect the wood after it air dries, and if any sign of staining remains, mix some more paste and repeat the process until the discoloration is gone.
My Way to Remove Rubbing Alcohol Stains from Wood
The ideal way to use denatured alcohol as a degreaser or alcohol stain remover is as a spot cleaner. Use a cotton ball or soft cloth dampened with a few droplets of denatured alcohol to erase difficult alcohol stains.
First, test the alcohol on a discreet wood portion and let it air dry. If there isn't any discoloration, dampen a second cotton ball and rub the alcohol stain, being careful not to soak the wood grain. Let it dry. Use a warm, damp cloth to remove the denatured alcohol, and then wipe with a fresh towel.
Erasing a Rubbing Alcohol Stain from My Wood Furniture
A detergent is made to tackle greasy stains. Gentle detergents break down the pigment causing the bleaching or dark spots without causing further damage to the wood beneath. If you were removing stain marks from your wooden furniture and ended up with an alcohol mark, a mild detergent like dish soap helps.
Mix the soap into the water, dip a cloth in and squeeze it out so it's damp, not soaking. Rub the fabric back and forth over the wood surface and allow it to air dry. Apply furnish polish to restore the finish if required. Never use chlorine bleach on a wooden floor or wood furniture.
Removing Stain Marks From My Wooden Furniture With Cooking Oil
If the alcohol spill is recent, wipe away any excess with a warm, lightly dampened absorbent cloth and use paper towels to absorb as much as possible. Use cooking oil to rehydrate the wood and erase the dried, bleached stains left by alcohol.
Apply a generous amount of cooking oil once the wood stain has dried, let it sit for a couple of minutes, and then blot off any extra. Rub on another coat of oil until the board rehydrates and any dark stains are removed if the surface dries but still looks marred.
If you have a wood floor or like to accent with wood furniture, it pays to understand how to get alcohol stains off wood. Isopropyl alcohol is a valuable stain remover for wood though it often leaves residue or bleaching behind. Use straightforward home remedies to restore your wood and keep your space looking fantastic.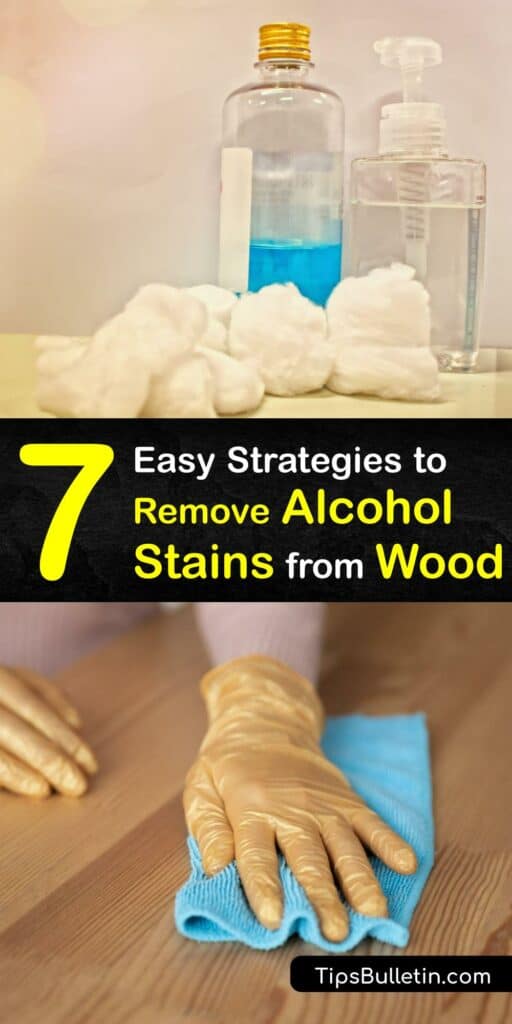 If you loved this article on how to remove alcohol stains from wood, please share these brilliant tips for removing isopropyl alcohol stains from wood with your friends and family who have wood flooring or furniture on Pinterest and Facebook.