Whether you're a parent, a competitive soccer player, or someone who enjoys taking walks in the park, you need to know how to remove grass stains from your clothing.
You may think that the only ones that have to deal with grass stains are kids and adults that play competitive sports, but even those who spend their time indoors can slip on the wet grass and end up with an embarrassing greenish-brown mark on their clothing.
Whether you have to deal with a grass stain from working in your garden or from your kids running through the park, it can be a pain to remove grass stains out of your clothes.
The good news is, you don't have to continue wearing clothes that have grass stains or throw them away. Here are several useful techniques for removing grass stains from all your favorite garments.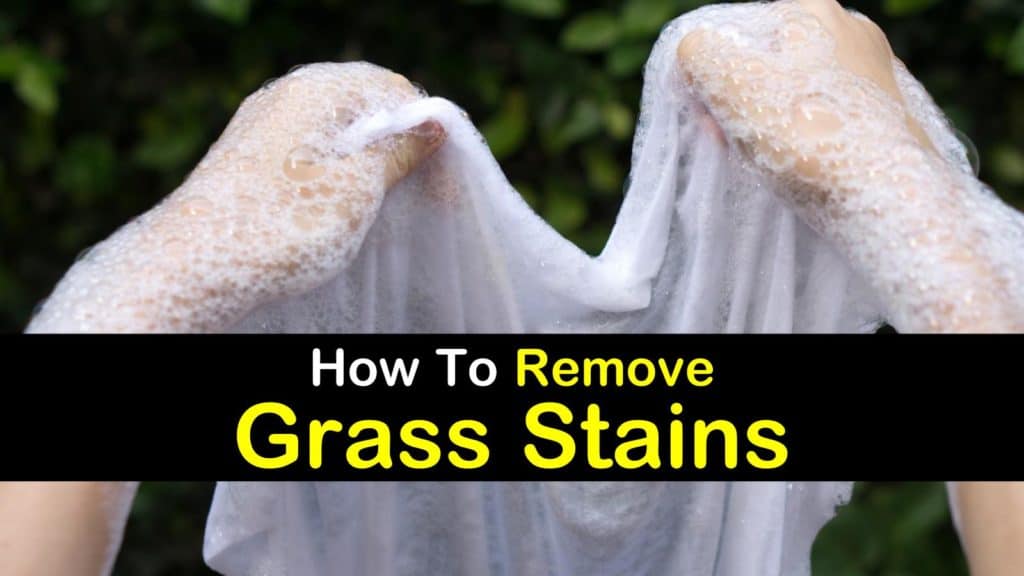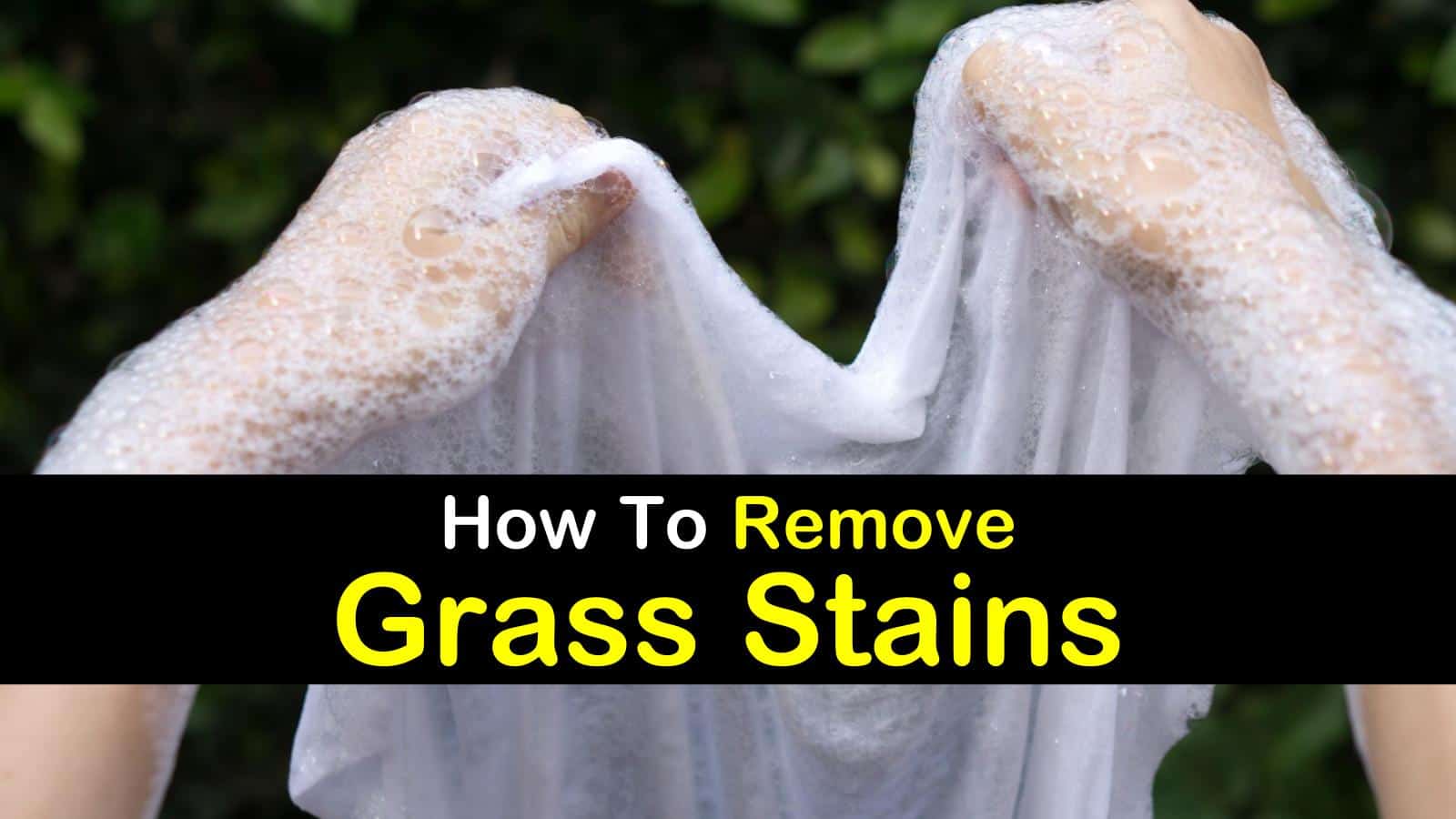 How to Get Rid of Grass Stains on Clothes
Grass stains can be difficult to get rid of because they are known as a 'combination stain.' They are a mixture of protein and other organic matters, as well as the juices from the grass that are made of chlorophyll, xanthophylls, and carotenoids.
The pigments of the xanthophylls and carotenoids are similar to the natural fibers found in cotton, which allows the stain to penetrate and bond with the threads in the fabric making it difficult to remove.
How to Remove Grass Stains from Clothing with Detergent
One of the simplest ways to remove grass stains from your clothing is by using a liquid detergent that contains enzymes and bleach. The different cleaning solvents that can be found in laundry detergent have been proven to kill grass stains effectively.
Whether your stains are from the Bermuda grass on the lawn to one of the ornamental grasses for shade, laundry detergent is often all you need to make your clothes bright again.
To remove a grass stain from your garment or to get mud out of clothes, pour the laundry detergent directly onto the grass stain. Using your hands, gently massage the soap into the stain, being sure to attack all parts of the discoloration.
Allow the detergent to stand for at least ten minutes. Put the garment in the washing machine and launder as usual. If the stain is particularly stubborn, it may require retreatment before adding the clothing to the dryer.
How to Get Grass Stains Out of White Pants using Vinegar
Nothing is more frustrating than having to deal with a grass stain on your once white pants. The pigments in the grass can quickly bind with the fabric fibers making it extremely difficult to eliminate the grass stain.
Here is a sure-fire way that you can use white vinegar to erase the grass stain from your white pants and leave them looking like new.
Pour the white vinegar on the stain and use a sponge or old toothbrush to scrub the stain. This helps to lift the stain from the fibers, so they are easier to remove when washed. Pour the cold water into a bowl. Allow the pants to soak in the water for 15 minutes.
Place the pants in the washing machine and wash them in cold water. It is crucial that you don't use hot water in this process as it will cause the stain to set. Remove the pants and allow them to air dry.
When cleaning upholstery, like cushions from outdoor sofa you can apply this DIY grass stain remover directly while you clean patio furniture. Let it sink in and rub any grass stains again with the liquid until the stain is fully gone.
How to Get Grass Stains Out of Jeans using Baking Soda
Chlorophyll in grass can leave a permanent stain on your favorite pair of denim jeans if not treated promptly. This simple method will tackle those stubborn grass stains and have your jeans stain free in less than five minutes.
Baking soda is a safe and effective way to remove stains from your jeans. Baking soda is made of sodium bicarbonate, which reacts with organic stains, like grass, which causes them to disappear. To eliminate grass stains from your jeans, you'll need to make a DIY laundry stain remover with baking soda, vinegar, liquid dish soap, and water.
Combine the baking soda with 1 ½ tablespoons water to form a thick paste. Apply a thick layer of the paste over the stained area. In a medium bowl, combine the vinegar and one cup of water.
Add a squirt of dish soap to the solution. Dip a toothbrush into the vinegar mixture and scrub the grass stain. Rinse the jeans with warm water and let dry.
>> Extra Laundry Tip: Best ways for how to remove deodorant stains
How to Get Grass Stains off Shoes using Rubbing Alcohol
Spending time outside walking across your lawn or through the park can result in your shoes becoming stained with ugly grass stains. With the following techniques, you can completely remove the grass stains from your shoes. For the best results, try to tackle the problem promptly.
Rubbing alcohol works very well to clean Vans shoesor remove lipstick stains from clothes and is a versatile ingredient that can be used to remove grass stains from your clothing. It is inexpensive, and you can buy it the next time you are at the grocery store.
Take a cotton ball and soak it in rubbing alcohol. Place the cotton ball on the grass stain and, using a circular motion, slowly massage the cotton ball over the stain. The alcohol will slowly dissolve the stain until it has been removed.
The fear of grass stains shouldn't keep you from enjoying the warm summer months. While the grass stains on your family's clothing may seem almost impossible to remove, these tips and techniques can have you conquering those stubborn grass stains, leaving all your clothes looking like new.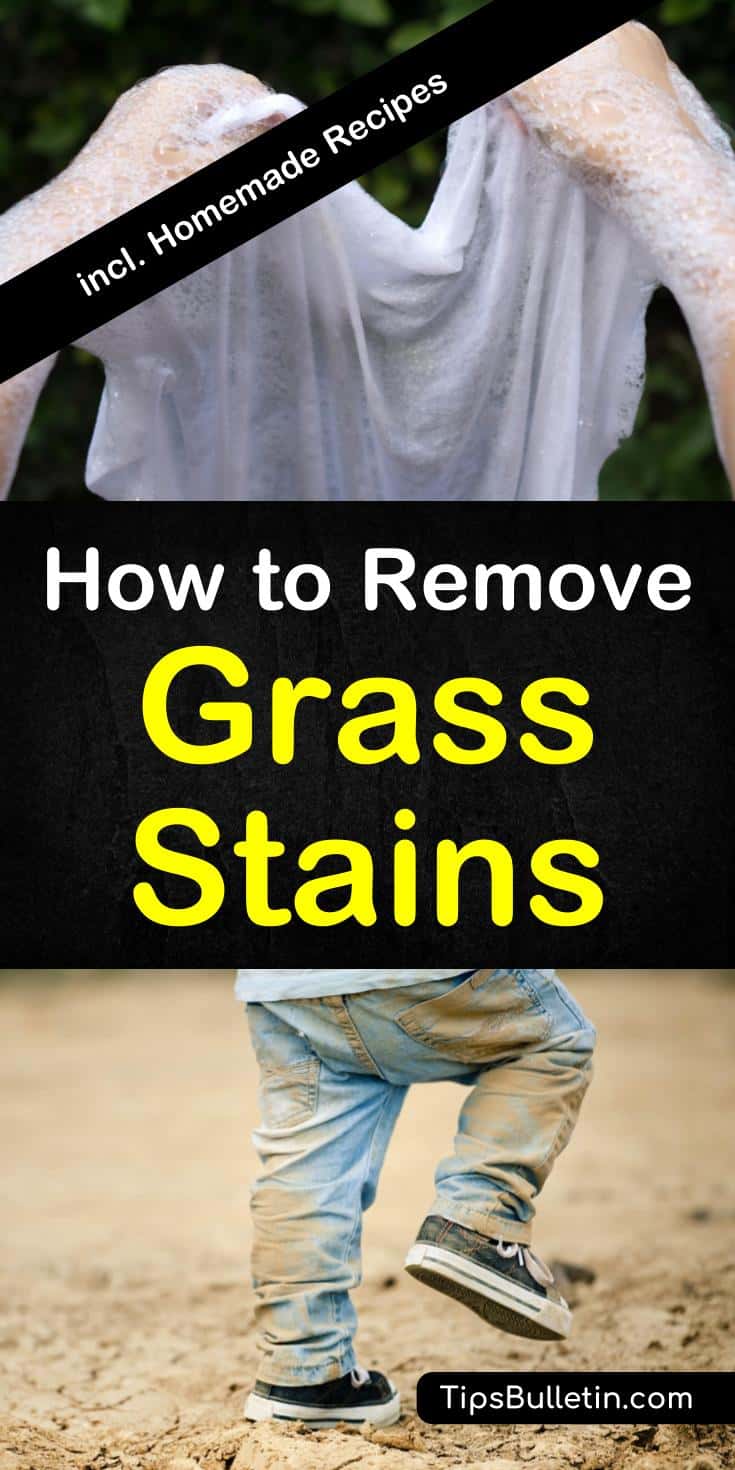 We hope you gained some valuable information from this article. If you enjoyed learning how to get grass stains out of pants and other garments, please share the information with everyone you know.