Grout haze is an unpleasant and unattractive side effect of tiling, and unfortunately, it's often not visible until after the tiling process is complete. Fortunately, many strategies exist for how to remove grout haze.
Some of these strategies only work for one type of grout, while others can tackle many kinds. While an experienced installer will be able to minimize the effects of grout haze, everyone is prone to adding a bit of excess grout and leaving behind haze and streaking – even the professionals.
In this article, we'll walk you through how to remove mortar from tile with just a few ingredients and a little effort, and which strategies work best on each grout type. Check out our simple solutions!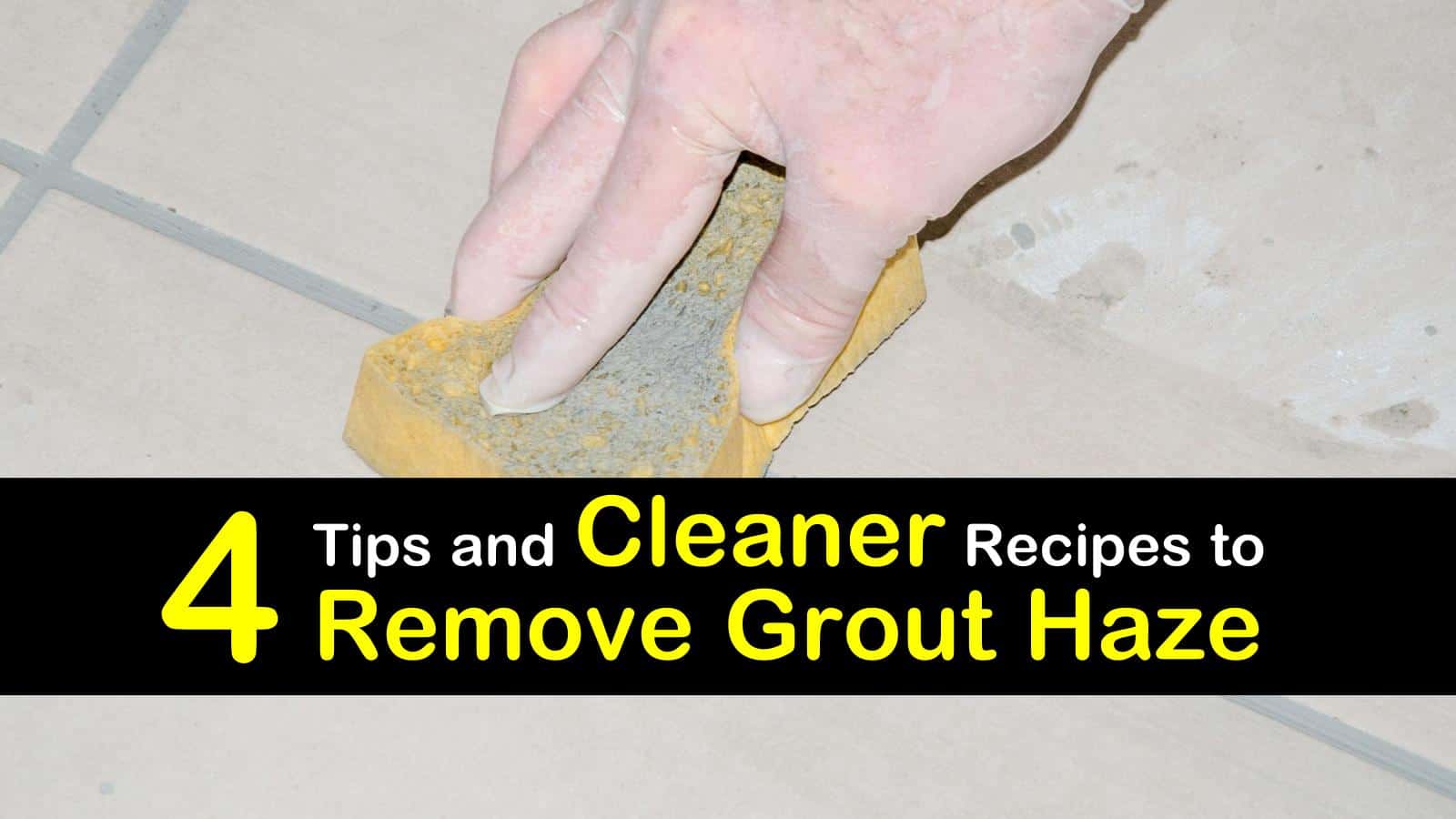 Removing Grout Haze from Tiles
Different kinds of tiles haze differently and there are different grout cleaners that work better in varying situations, so it's worth exploring the topic. You may or may not have noticed grout haze on your tiles before unless it was apparent.
Natural stone tiles, porcelain tile, and ceramic tile all take to grout differently. Additionally, the type of grout used on your grout lines plays a big part, too; cement grout and epoxy grout adhere very differently, for example.
However, we still think tile grout is worth using, even if removing grout haze from tiles can be a pain. Tile grout makes tiles appear much more attractive and distinguished, protects from moisture invasion, and also offers a gripping area for slippery tile surfaces.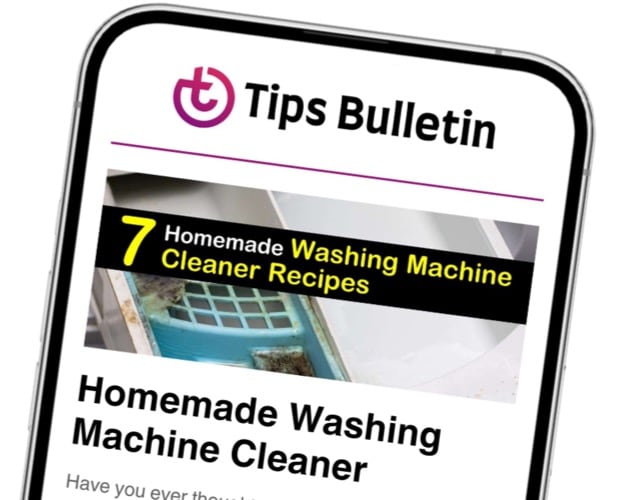 Finally, an email that Transforms Your Home.
Get the latest home and garden tips from our experts, delivered straight to your inbox.
What's more, the appearance of your grout is customizable with products like Aqua-Mix grout dye. If you need the best tile cleaning solution for after your grout haze is gone, we can advise you on that, too.
When cleaning grouted tiles, you always want to use the gentlest method for cleaning grout haze first to cause the least risk of damage to the existing grout and tiles. These methods are listed in order of harshness so that you can tackle them in the best way.
Gently Cleaning Tiles After Grouting
In most situations, the very best time to tackle grout hazing, regardless of what type of grout you use, is shortly after grouting. After you remove grout and add new, give the fresh grout a day or two to firm up and set, and try the following steps to eliminate grout haze on the tiles.
The best way to tackle your grout haze is to use a mildly abrasive cleaning pad. Cheesecloth designed for removing grout haze (you can buy this at your local home improvement store) is the gentlest method, and it works a bit like mild sandpaper to remove grout haze. If this isn't enough, a wet sponge, towel, or scrub pad will work similarly well.
However, be careful when using wet tools, such as a sponge or towel. You don't want your new tile and grout exposed to too much moisture. Take care to wring as much water from your sponge or rag as you can before using it.
How to Remove Grout Haze with Non-Acidic Cleaner
A mild, non-acidic grout cleaner is the best method to use on stone or other fragile tile floors to get thinset off tile. Rather than making this yourself, it's best to purchase a mild, non-acidic grout cleaner at the hardware store. If you have stone floors, it's good to look for one specially made for your floor type, too.
Spray your hazed tiles with the mild cleanser, using the scrubber to remove any stuck-on grout as you go. Mop the floors well after all the haze is gone.
Note that with stone tiles, it's preferable to tackle grout hazing as soon as your tile installation finishes. If you have an installer experienced with laying stone tile, they may tackle this step themselves.
Vinegar Homemade Tile Haze Remover
Vinegar is a gentle DIY cleanser that will work well for several kinds of grout, especially that which has already hardened. However, since vinegar is acidic, it cannot be used on stone tile, as it will dull the surface.
If you need a full strength cleaner, you can also bump up the mixture to one part vinegar and one part water. The vinegar and water solution works best with a mop or gentle scrubber that will clean up the surface of the tiles without scratching them.
If you have any particularly stubborn grout areas, use the scrubber to remove them first, then wash away the grout with your mop. Repeat the process until all the grout haze is gone.
An unexpected benefit of washing your floors with vinegar is that the solution will dry scent-free and without making your floors sticky. While we still recommend washing your floors afterward, you can skip this step if you don't have time.
Tackling Grout Haze with Grout Haze Remover
Our recipe for grout haze remover is the most robust method we include in this guide for haze removal, and it should pick up and clear any grout hazing from tile, including stuck-on epoxy sealer.
However, because it's so powerful, it can damage your existing grout in the process, meaning you must be very careful with it. Use the appropriate cautionary measures and you will be rid of grout haze forever.
For any store-bought grout cleaner, always follow the manufacturer's guidelines first and foremost, but in general, you need to apply the grout remover, then scrub small areas of the haze away with the tile sponge.
You might need a little elbow grease for epoxy-based grouts. An eco-friendly grout cleaner is an excellent choice because it often has fewer fumes and other harmful effects than your standard grout cleaner.
Cleaning Up after Removing Grout Haze from Tiles
Once you've used your haze cleaner, regardless of which method you picked, take stock of your selection of DIY bathroom cleaning products and choose one to go over the entire floor to remove any remaining cleanser, grout residue, and moisture.
We recommend mopping thoroughly at least once, then towel-drying the tiles carefully. Doing this will assist in removing any loose grout for good and will keep moisture from seeping into your floors in the future.
You will be left with beautiful, fresh, clean grout and tiles when you finish!Having some effective shower cleaning products on hand will help keep your tiles looking nice for years to come.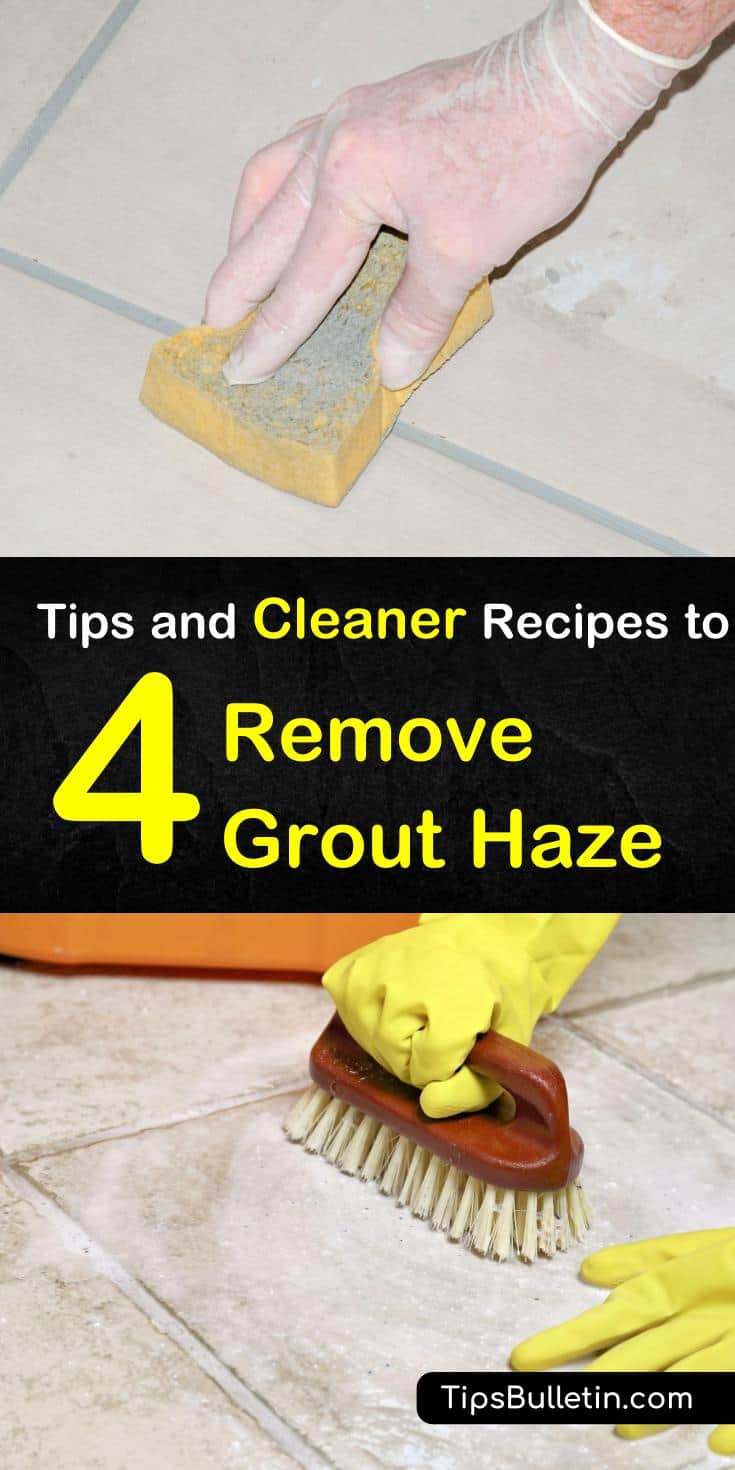 Did you like our tips and tricks on getting stubborn grout haze off of tiles? If these strategies on how to remove grout haze helped you, we would love it if you would share our advice about grout haze removal with your social media friends on Pinterest or Facebook!