Removing permanent markers from wood is a breeze with the right techniques and household items.
Retrieve a Magic Eraser or melamine foam to gently wipe away the stain.
Use acetone-based nail polish remover with cotton balls to dab the area.
Apply rubbing alcohol onto a cotton cloth and blot the stain.
Turn to vodka, applying it with a soft cloth and dabbing lightly.
Employ an alcohol-based hand sanitizer gel on a cotton pad for a swift clean-up.
To effectively use these items, start by testing the chosen cleaner on an inconspicuous part of the wood to ensure it doesn't cause damage. Gently apply the cleaner with a soft cloth or cotton ball, using a dabbing motion rather than rubbing to avoid harming the wood's finish. Continue to apply the cleaner bit by bit, switching to clean sections of the cloth as you go to prevent spreading the ink. If the marker stain persists, reapply the cleaner and continue the process until the stain is lifted.
After the mark is gone, it's essential to rinse the area with water and dry it off with a soft towel to remove any remaining cleaning solution. These methods are typically fast, cost-efficient, and can be easily done with common items you likely already have at home.
It's understandable to feel a moment of panic after you notice a Sharpie stain on your favorite wood table. If you've ever gotten a Sharpie marker stain on your hand or a whiteboard, you understand how difficult this ink stain is to remove. Explore how to remove permanent markers from wood using a few simple and effective solutions.
Permanent markers have many benefits since they dry quickly and do not wash away with water. Yet, discovering permanent marker ink on your wood furniture, hardwood floor, or another wood surface may make you consider banning these writing utensils in your home, especially if you have creative children.
A permanent marker is often the preferred choice for artists since it blends smoothly, making it ideal for shading. However, unlike a washable marker or school marker that is water soluble, permanent markers are alcohol-based, making them more challenging to remove from surfaces like wood.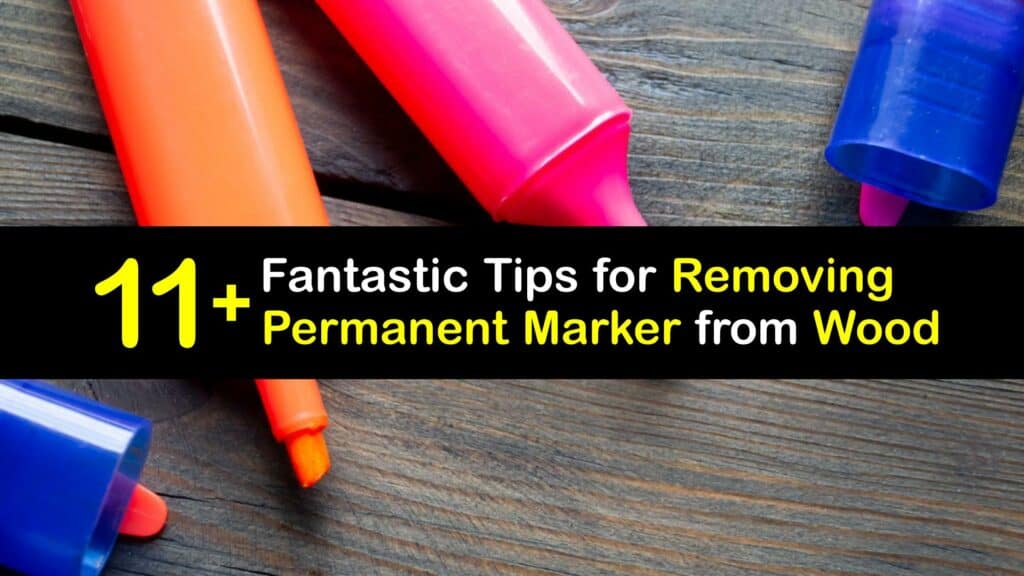 Ways to Get Permanent Marker off Wood
While your first instinct is to clean Sharpie ink off the wood with a sponge and soapy water, this isn't enough to remove the stain. There are several home remedies for removing permanent marker stains from a wood surface.
How to Get Permanent Marker off Wood
The Mr. Clean Magic Eraser, or melamine foam, is a popular product for removing many stain types, from scuff marks to crayon and marker stains. Find out how to get permanent marker off wood with melamine foam.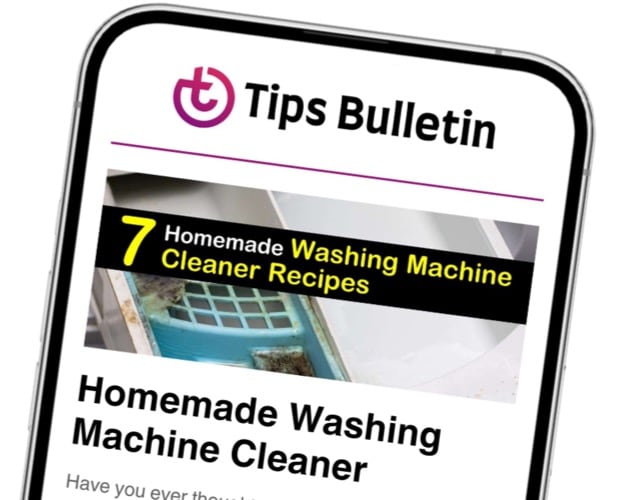 Finally, an email that Transforms Your Home.
Get the latest home and garden tips from our experts, delivered straight to your inbox.
Dampen the corner of a Magic Eraser and wring out the excess water. Rub the eraser gently on the affected area of the wood, and avoid scrubbing the surface too hard. Once the ink is gone, wipe the wood with a damp cloth and use a soft towel to dry it.
Removing Permanent Marker From Wood
Since acetone-based fingernail polish remover dissolves gel polish from nails, it's also helpful for removing permanent marker from wood. Discover how to use nail polish remover and cotton balls to get a marker stain off wood surfaces.
Apply some polish remover to a cotton ball and test it on an inconspicuous wood area first. Then, use it to lightly dab at the ink to lift it from the surface and clean the spot with a damp cloth.
How to Remove Permanent Marker From Wood
These marker types are alcohol-based. The best way to remove permanent marker from wood or to get marker off leather furniture or clothes is to use alcohol. Use rubbing alcohol to get marker ink off wood materials.
Pour a tiny bit of rubbing alcohol into a cotton cloth and use it to dab at the wood stain for one of the ways to remove Sharpie from a wood table. Do not rub it to prevent damage to the finish. Continue blotting at the ink until it's gone, and clean away the residue with water and a paper towel.
Removing Permanent Marker From Wood With Vodka
Removing permanent marker from wood is easy if you use clear, strong alcohol. Like rubbing alcohol, vodka works well to lift the ink from the wood surface for quick cleaning.
Use straight vodka, avoiding flavored varieties, and apply it to a soft cloth. Dab the damp cloth onto the wood marker stain to lift it from the surface without using too much force. Use clean sections of the rag until the ink is gone, and wipe the spot clean with a damp sponge.
Getting a Permanent Marker Stain off Wood
Try some hand sanitizer if you don't have a bottle of rubbing alcohol or vodka. Use alcohol-based hand sanitizer gel to get a permanent marker stain off a wood surface.
Squirt some hand sanitizer onto a cotton pad and use it to blot the ink mark on the wood or to remove permanent marker from painted walls. Use just enough gel to lift the stain without leaving residue on the surface. Once the mark is gone, clean the area with damp rags and dry the wood with a soft towel.
Using Baking Soda to Get Permanent Marker off Wood
Try baking soda if the marker stain is small and you're hesitant to use a strong cleaner on painted wood. It's mildly abrasive and effectively cleans away most stains. Here is how to get permanent marker off wood with a baking soda paste.
Shake some baking soda into a small container and add warm water. You only need to add enough water to form a paste. Rub the cleaning paste over the affected wood area using circular motions, and wipe it away with a damp cloth. Repeat if the marker stain remains and rinse the area with water.
Try this easy solution if you need to get old paint off baseboards and wood trim, too. This works best for drips and spills.
Remove a Permanent Marker Stain From Wood
If you're out of baking soda, check your bathroom for non-gel toothpaste. White, regular toothpaste is an excellent substitute for baking soda, and it gently cleans marker stains from wood.
Squeeze a small amount of white toothpaste onto a cotton pad and rub it over the stained area of the wood. Use a circular motion to loosen the ink, and wipe away the residue with a paper towel. Clean the spot with a damp rag, or repeat the process to remove the ink.
Hairspray Will Get Permanent Marker off Wood
Hairspray does more than keep your hairstyle in place; it's excellent for getting permanent marker off wood. Use this common household item to remove wood stains and restore the surface.
Hairspray is one of the most straightforward tools for removing permanent marker from wood. First, spray the stained area and wipe it away with a microfiber cloth. Next, inspect the wood for any leftover ink, reapply if necessary, and clean the area with a damp towel.
Use a Dry Erase Marker to Get Permanent Marker off Wood
While using a marker to remove ink stains from wood may seem strange, dry-erase markers are ideal for lifting a permanent marker stain off finished wood surfaces. Avoid this strategy on unfinished wood.
Draw a mark directly over the permanent marker on the wood with a dry-erase marker, and use a dry eraser to wipe both marks away. Try to get the mark precisely over the ink for optimal results, and repeat until the stain is gone.
White Vinegar Removes Permanent Marker
White vinegar is common in many households and has more than one purpose. The acidic liquid dissolves many stains, including ink, and it's safe to use as a wood cleaner.
Pour just enough white distilled vinegar onto a white cloth to dampen it and rub the stained area to remove the ink. Use clean parts of the fabric as you transfer the permanent marker off the wood, and continue rubbing gently until the stain is gone. Finish by cleaning the wood surface with a damp rag.
Removing Permanent Marker Stains From Wood With WD-40
WD-40 is a popular lubricant and degreaser with many purposes, including removing permanent marker stains. Use this product to get marker off wood in a couple of simple steps.
Start by spraying the affected areas of the wood with WD-40. Let it sit for about 30 seconds, and use clean rags to wipe the marker stains away. Once the ink is gone, rinse with warm water and dry with a soft cloth.
How to Remove Permanent Marker From Wood
Sandpaper is your best bet for removing a marker stain on unfinished wood. Since ink permeates unstained or unpainted wood, sanding away a few minor layers of the wood with fine-grit paper restores the surface.
Gently rub the unfinished wood stain with fine-grit sandpaper using a back-and-forth motion. Work with large, broad strokes across the surface, avoid aggressive sanding in one small area, and sand with the grain rather than against it. Wipe away dust with a cotton cloth and check for leftover stains. Continue sanding and wiping until the permanent marker is gone.
Creative kids are amazing until they use your permanent markers to decorate the wood floor or accidentally miss the paper while working on an art project. Fortunately, there are ways to remove permanent ink stains and keep your flooring, tables, and other wooden items looking their best.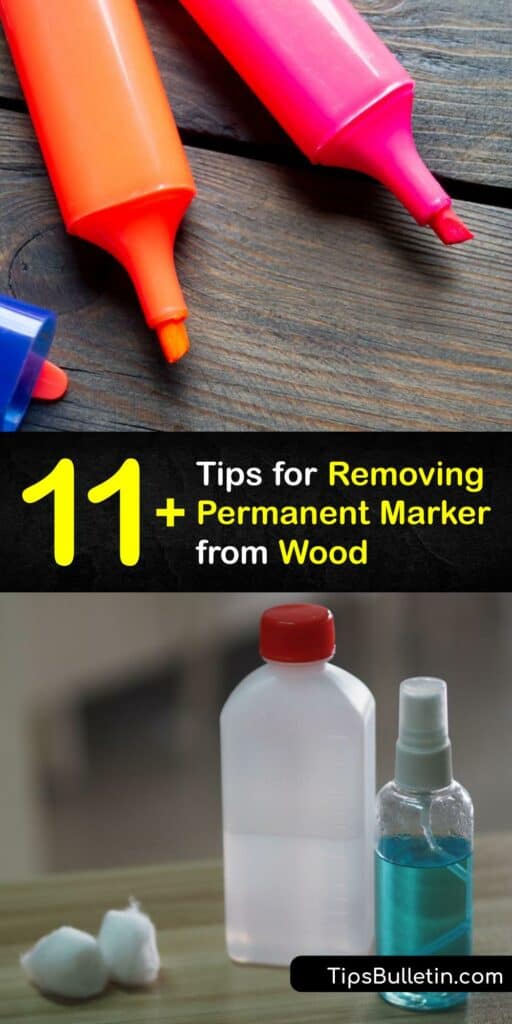 Now that you know how to remove permanent marker from wood, why not share our wood cleaning tips and permanent ink removal methods with your family and friends interested in stain-removel tips on Pinterest and Facebook?