Getting candle wax off wood is simpler than you might think.
To remove wax from wood quickly and affordably, follow these steps:
Heat the wax with a hair dryer on a low setting to soften it, then wipe the wax away with a paper towel.
Apply a mix of equal parts distilled white vinegar and hot water to dissolve any remaining wax residue.
For stubborn wax, gently buff the wood with fine steel wool in circular motions to lift the wax without damaging the surface.
Harden the spilled wax with ice cubes, then carefully scrape it away with a butter knife or paint scraper.
For hard-to-remove wax, cover with a brown paper bag and gently iron on a low heat setting to transfer the wax to the paper.
Here's how to tackle the chosen method step-by-step:
First, I plug in my hair dryer and set it to a low heat. I carefully heat the wax spill until it becomes soft and pliable. I then take a paper towel and gently blot the wax to absorb it. If any residue remains, I make a solution of equal parts distilled white vinegar and hot water.
Next, I dip a clean cloth into the vinegar solution and wipe it over the wax to break it down further. For stubborn areas, I grab fine steel wool and lightly buff the surface in a circular pattern. This helps lift the remaining wax without harming the wood underneath.
If the wax is thick and I'm dealing with a larger spill, I put some ice cubes in a plastic bag and lay it on top. Once the wax hardens, I use a butter knife to scrape it off gently. Lastly, for dried wax stains, I cover the area with a piece of a brown paper bag, and with my iron on low heat, I run it over the bag to warm the wax and adhere it to the paper.
These steps are a safe bet for protecting your wooden pieces while keeping them pristine and wax-free. They are not only effective but economical, using items already found in most homes.
Explore uncomplicated ideas for how to remove wax from wood and enjoy your candles, wax warmer, or cosmetic wax without fear of ruining your wooden tabletops and floors. If you have wood furniture and use wax, it's prudent to understand how to get candle wax off wood.
Wood adds class to any home and living space. Solid wood furniture and floors are well known for their quality and longevity, yet nothing detracts from wood like unsightly wax spots and smears. Removing candle wax from wood without the proper equipment and knowledge seems challenging.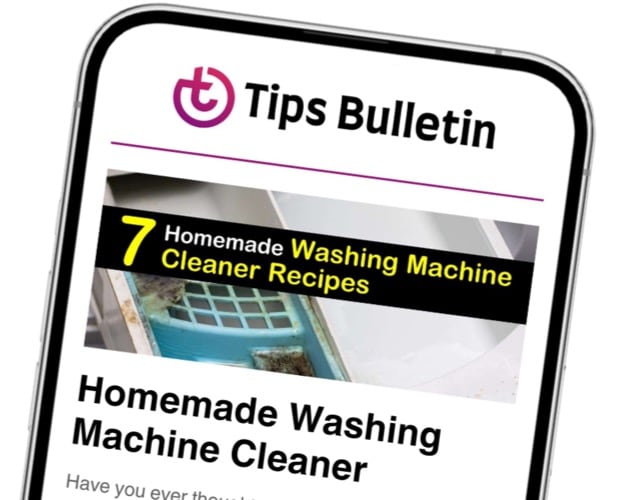 Finally, an email that Transforms Your Home.
Get the latest home and garden tips from our experts, delivered straight to your inbox.
Many kinds of wood carry a fine finish, and soft or untreated wood is prone to scratching and scuffing, making removing the hard wax more difficult. Fortunately, there are several ways to eliminate wax from wood without detracting from the wood's quality. Use everyday items like distilled white vinegar, your blow dryer, ice cubes, and a clothes iron to clear the wax from your wood.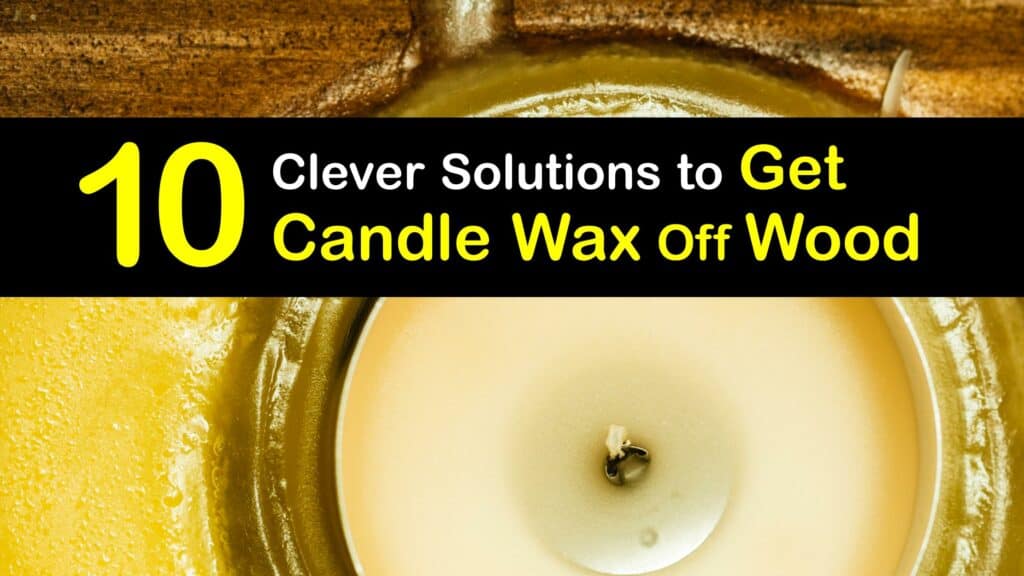 How to Get Candle Wax Off Wood
Whether you had an accident while performing hair removal or a candle went amuck, at some point or another, you need to know how to remove wax from wood.
Wax melts into a thick, viscous liquid with the potential to seep into the wood grain and set into a hard solid. Several home remedies are highly efficient in removing candle wax from wood without destroying the finish.
The Importance of Getting Wax Off Wood Furniture
Cleaning both hardened and liquid wax can be daunting, whether wax spills on your wood table or splatters on a wood floor. If you notice the spill when it happens, carefully soak up as much hot wax as possible using a paper towel, reducing the amount of hard wax requiring later treatment.
Candle wax has a melting point of 99°F; it hardens exceptionally fast when it's away from a heat source. Wood is an elegant finish suiting many spaces, yet dried on wax cheapens it and ruins its look. Use straightforward home remedies to eliminate the wax from your wooden floor or furniture and keep your home looking stylish.
How to Remove Wax from Wood with a Blow Dryer
Although a hair dryer is most frequently used to dry hair, it is an excellent heat source for stripping wax from wood furniture or to clean spilled wax on wall surfaces. Safely clean all types of wood with a hairdryer – it performs well on both big and small wax stains.
Run your hair dryer on low to medium heat to reheat and loosen the old wax residue on your wooden flooring, table, or walls. As the heat releases the wax from the wood, gently blot the area with a paper towel to absorb it.
Continue until there is no longer any discoloration or evidence of the wax. Start with a low heat setting for soft and unfinished woods and increase the heat as necessary to prevent wear.
Removing Candle Wax from Wood Using White Vinegar
Distilled white vinegar removes small wax spots or wax residue most effectively. Soften the wax and scrape off as much as possible with a hair dryer and a blunt butter knife.
Wax residue often persists on uneven and unfinished wood and when you clean vintage wood cabinets and furniture. White vinegar makes quick work of removing the remaining wax thanks to its low acetic acid content, which breaks down the bonds holding the wax to the wood. Mix distilled white vinegar and water to make a simple and efficient wax remover.
Dunk a clean cloth into the hot water and vinegar solution and wipe it over any remaining wax residue to loosen and lift it off the wood. If you don't have distilled white vinegar at home and don't mind using chemicals or dealing with the strong smell, use an ammonia solution instead.
Distilled white vinegar is also one of the best ways to remove pencil marks from wood. The cleaning properties in the vinegar will dissipate any lead or waxy crayon marks from a coffee table.
The Best Way to Remove Wax Residue from Wood
Though using steel wool to remove excess wax may appear counterintuitive, it's a clever choice for addressing candle wax on fine wooden flooring or furniture. Steel wool is an abrasive that buffs or cleans wood by wearing off the top layer.
It's critical to choose fine steel wool, which erodes a thin layer at a time to ensure you don't accidentally scratch your wood or ruin the finish when removing paint from stained wood trim or a wax spill from a favorite candle.
Pick up fine steel wool from your neighborhood hardware store, scratch off as much wax as possible with a blunt knife, and work the steel wool over what remains. Rub the wool in smooth, circular motions to lift the wax, and finish by applying a quality furniture wax with a soft cloth.
Use an Ice Cube and Butter Knife to Get Melted Wax Off Wood
Whether you spill candle wax or cosmetic wax, remove it easily once hardened. Use a butter knife or paint scraper and begin to scrape away the wax carefully. Place about a dozen ice cubes in a sealed plastic bag and run them over the spill to cool and harden the wax rapidly to remove candle wax from pants and shirts or your coffee table.
Work slowly, in shallow strokes, and keep the blade angled so you don't gouge the wood. For unfinished wood pieces or softwood, use the lightest pressure possible to peel up the wax without scratching the wood grain below. Buff the areas with furniture polish to restore the finish after scraping off all the wax.
Iron and Paper Bag Technique to Remove Dried Wax from Wood
A brown paper bag and your laundry iron are all you need to erase difficult wax stains from wooden objects. Lay out smaller wax-stained wood pieces on a flat, heat-resistant surface, like an ironing board. Chip off as much wax as possible with a butter knife and place a piece of brown paper from the bag cut to size over the wax mark.
To warm the wax and transfer it from the grain of the wood to the scrap of paper, set your clothes iron to low heat and gently run it over the back of the paper. Peel off the wax-containing paper with caution, then throw it away. Repeat the paper covering and ironing steps to remove any remaining wax.
This handy trick will also remove carpet glue from wood. Sticky glue that keeps carpet down can be impossible to get off, but heading it up slightly with an iron is very efficient.
Get a Candle Wax Stain Off a Wood Surface
Though it requires care to use, paint thinner eliminates wax from wood. Avoid using this wax removal technique on painted walls or finely finished wood, as paint thinner strips away paint, lacquer, and wax.
Dab a small amount of paint thinner onto a clean rag or cotton ball and dip it into the wax. Let the thinner sit for a moment before wiping it away with a clean cloth and repeating until no wax residue remains.
Remove a Wax Spill from Hardwood Floors
An old credit card or membership card makes a valuable tool for removing small wax spots from your hardwood floors or table. Use a card you no longer have use for, so it doesn't matter if it gets damaged in the wax removal process.
Use the edge of the card to lightly scrape the wax, working in long, firm strokes at a shallow angle until the wax begins to peel and chip away from the wood. Exert light pressure, particularly when working on unfinished wood furniture or softwoods. Heavy scraping may leave scratches behind.
Mineral Spirits Clean Hardened Wax Off Wood
Though mineral spirits are often associated with painting and paint removal, they will remove wax from a wooden floor and are an option when you clean adhesive off wood. Mineral spirits break the bonds in the wax thanks to its solvent properties and make it easy to separate from the wood.
Soak a clean cloth large enough to cover the wax stain in the mineral spirits solution, wring it out, and set it over the wax for three to five minutes. Wipe away as much wax as you can with a clean, damp cloth, and repeat until the floor is clean.
Commercial Products Clean Melted Wax from Wooden Furniture
If you don't feel confident trying a DIY technique to eradicate the wax from the wood in your home, head to the store to find a commercial wax remover to take care of it. When purchasing a store-bought solvent to get wax off wood, you must know what type of wood you have.
Choose a wax remover recommended for finished or unfinished and hard or softwood, depending on your application. Use the cleaner per the manufacturer's directions and take note of safety precautions.
Once you discover how to get candle wax off wood, you can light candles or use a wax warmer without worrying about damaging your wooden tables or flooring. Though wax may seem like a challenging stain, it's straightforward to remove with the right supplies and methods.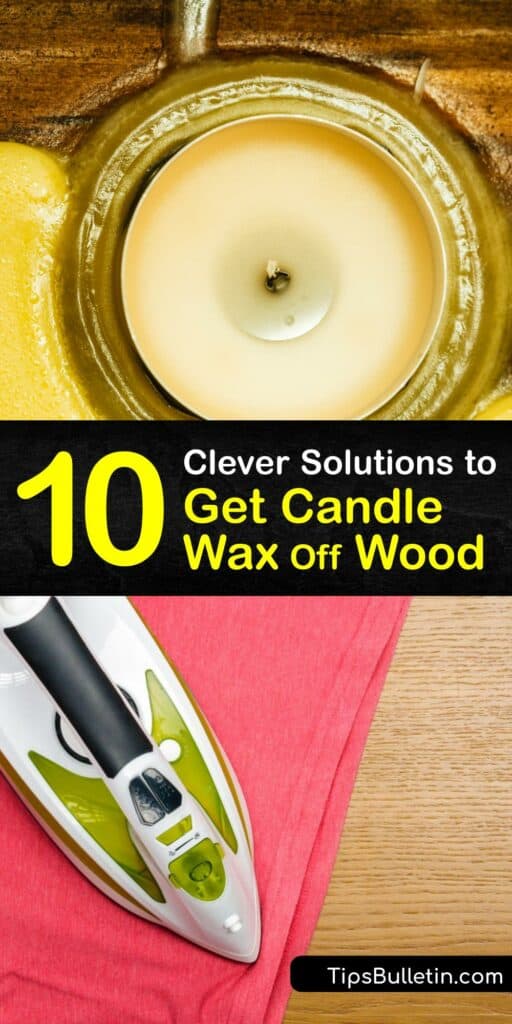 If you loved this article on how to remove wax from wood, please share these remarkable tips for removing candle wax from wood with your friends and family on Pinterest and Facebook.