A bed bug infestation is an annoying problem that overtakes your mattress or couch. Knowing how to repel bed bugs is essential to avoid an infestation in your box spring and mattress. Bed bugs prefer to hide in the hidden cracks and crevices around your bed frames, headboard, baseboards, and mattress. When you know the familiar hiding places for bed bugs, setting a trap or repellent in the correct location is easier.
Understanding how to repel bed bugs is necessary to avoid hiring an exterminator for a larger problem. A common misconception is that bed bug control is challenging and requires expensive tools. However, several everyday household products double as a bed bug repellent.
These household cleaning products contain natural ingredients that repel a bed bug from infesting your mattress covers and bedroom. Rubbing alcohol, essential oils, and baking soda are great ingredients for a bed bug problem. We provide you with useful tools to repel bed bugs with these DIY techniques.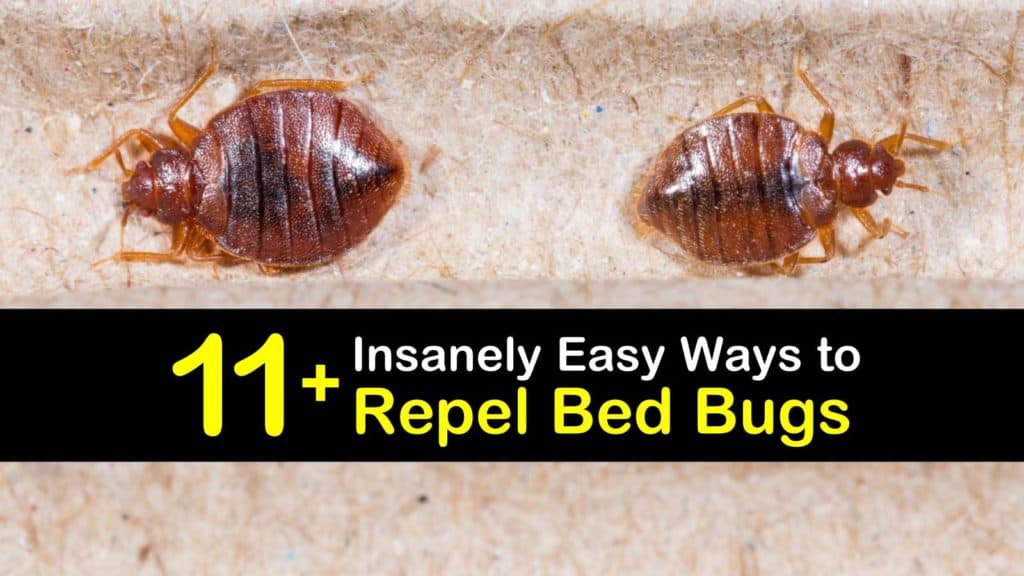 How to Know if You Have Bed Bugs
If you have had bed bugs in the past, you must know how to repel bed bugs in the future. Ways to tell if you have bed bugs is finding red stains on your sheets or having bedbug bites.
We show you numerous creative ways to prevent bed bugs from infesting your mattress. Note that some of these techniques do not kill bed bugs.
They only prevent an infestation from occurring. There are several ways to repel bed bugs and treat the affected areas and become bedbug-free.
How to Repel Bed Bugs with Diatomaceous Earth
Diatomaceous earth is a great way to deter bed bugs. The ingredients are non-toxic and are used effectively to prevent and kill bed bugs. DE works by drying out the bed bug and dehydrating the insects until they eventually die.
After you identify bed bugs in your home, you can sprinkle the powder in potentially infested areas you think more bed bugs are hiding. We recommend applying the diatomaceous earth in the cracks and crevices in your baseboards and bed frame.
After three days, vacuum up the powder and dead bed bugs. Learning how to repel bed bugs with diatomaceous earth is quite simple and easy.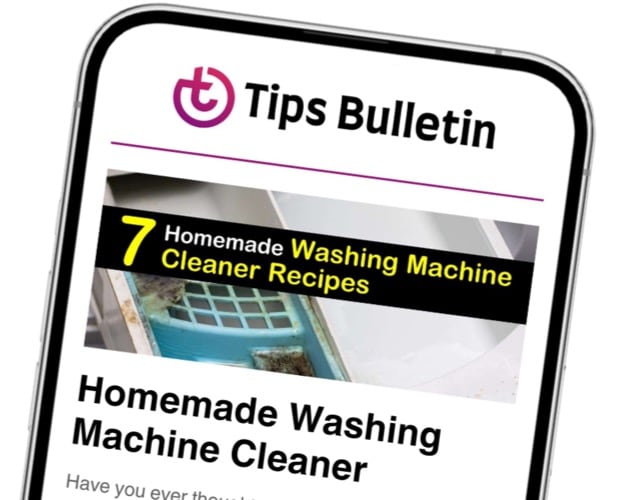 Finally, an email that Transforms Your Home.
Get the latest home and garden tips from our experts, delivered straight to your inbox.
Rubbing Alcohol Contains Scents that Repel Bed Bugs
Pest management is simple when you use rubbing alcohol correctly. The ingredients in rubbing alcohol contain a drying agent that destroys bed bug eggs and nymphs. Additionally, the alcohol dries out the bed bug's exoskeleton.
Fill a spray bottle with equal parts rubbing alcohol and water. Spray around potential hiding places for bed bugs.
Know that rubbing alcohol may stain your bed frames or mattress, so put a small amount of the solution in an inconspicuous area to see if it leaves a stain before spraying more.
Baking Soda is One of the Ways to Repel Bed Bugs
One of the best natural bed bug repellent methods is to use baking soda. The contents in baking soda absorb the fluids on a bed bug's exoskeleton and dehydrate the insect.
If you have suspected that you have a bed bug infestation, using baking soda is an excellent bed bug treatment. Sprinkle baking soda around the familiar hiding places for bed bugs. After a couple of days, use a vacuum cleaner to get rid of the excess baking soda.
Vacuuming the area is critical to remove dead bed bugs. Baking soda is a natural bed bug deterrent that also kills any bed bugs in the area.
Essential Oils have Scents that Repel Bed Bugs
Homemade repellents for bed bugs work just as well as store-bought products. Essential oils, like tea tree oil to repel bed bugs, contain scents that repel bed bugs as well as kill them.
Essential oils to repel bed bugs, like cinnamon, lemongrass, lavender, eucalyptus, peppermint, and tea tree oils are fantastic to prevent a bed bug infestation. In a spray bottle, pour water and 20 to 30 drops of any of the listed essential oils into the bottle.
Shake the bottle gently to allow the lavender oil for bed bugs to mix with the water. Natural pest control using essential oils is an inexpensive way to repel bed bugs without harsh chemicals.
Using Encasements to Prevent or Kill Bed Bugs
Learning how to repel bed bugs with encasements is straightforward. Once your mattress is encased, bed bugs cannot invade because of the smooth surface of the encasement.
If you have a bed bug infestation, using an encasement acts like a plastic bag and suffocates the insects. Put encasements on your mattress and box spring to repel bed bugs. If there are bed bugs in your room, they are easily visible on the encasement.
Although bed bugs may be on the encasement, they cannot infest your mattress. Vacuum up any bed bugs that are on the encasement.
Wash Covers Correctly to Kill Bed Bugs
Washing and drying your covers and sheets at a high temperature kills any bed bugs on the surface. Bed bugs are unable to survive heat treatment and die at 120℉.
If you have just had a bed bug infestation, it is vital to wash your sheets and blankets to ensure that the entire population is killed.
Wash your covers with hot water and dry them on high heat. You must use the highest temperature possible to ensure that the bed bugs do not survive and further infest your mattress.
Understand Where Bed Bugs Like to Hide
The first step to using products and scents that repel bed bugs is to know where the insects prefer to hide. Bed bugs survive off your skin cells; therefore, these insects are commonly found near or in your bed or couches.
Bed bugs like to hide within bedding, baseboards, and box springs. Since the insects are tiny, they are challenging to see when they hide in the cracks and crevices.
Deal with the problem quickly if your bed is infested by bed bugs. It's important to check every area of the room and apply killing and prevention methods to keep them from spreading throughout the house.
Control Bed Bugs with Insecticides
One of the popular ways to repel bed bugs is with an insecticide. Insecticides are fantastic because they work both indoors and outdoors as a powerful measure against all unwanted insects.
Pyrethrins are the most prevalent ingredient found in insecticides that are great for pest control. The Environmental Protection Agency, or the EPA, recommends using a pesticide with a pyrethrin compound…
Spray the insecticide on all the affected areas. Using a spray is an excellent way to reach all the hard to reach crevices bed bugs hide. An insecticide is also perfect because it is less expensive than hiring a pest control company.
How to Repel Bed Bugs with Peppermint Leaves
If you are looking to prevent a bed bug infestation, the scent of peppermint repels the insects. You can either use peppermint leaves or peppermint oil to get rid of bed bugs. Although using peppermint leaves is an unusual way to prevent bed bugs from infesting your mattress, it is an excellent all-natural method.
Spread crushed peppermint leaves around your bed frame and near other probable affected areas. After a couple of days, use a vacuum cleaner to get rid of the leaves.
Petroleum Jelly Prevents Bed Bugs
Bed bugs make their way into your mattress by climbing up your bed frame and headboard. To repel bed bugs from being able to climb onto your mattress, utilize petroleum jelly, which makes a surface too slippery for a bed bug to crawl on.
Put a layer of petroleum jelly on the surface of your bed frame. If bed bugs are present in your home, petroleum jelly is a good idea so they do not invade any other area.
We recommend cleaning the surface after three days and combining this process with another bud bug repellent to eliminate the pests.
Preventing an Infestation with a Vinegar Solution
Vinegar is one of the scents that repel bed bugs and is ideal for keeping bed bugs away. White vinegar is acidic and is usually used as a cleaning product. However, the ingredients in vinegar also block the scent trails that bed bugs follow. Additionally, if a bed bug consumes vinegar, they dry out and die.
Pour the contents into the spray bottle and shake gently to mix. Spray the vinegar solution around the popular hiding places for bed bugs. For a more pleasant scent, add about ten drops of essential oil of your choosing.
Dryer Sheets Repel a Bed Bug Infestation
Although dryer sheets do not kill bed bugs, they are great at repelling insects. Using dryer sheets is an excellent method to use because it only requires one commonly found household item.
Place the sheets under and around your bed. Dryer sheets have a rather powerful scent that blocks carbon dioxide. Since the bugs are unable to smell carbon dioxide, they can not locate their food source.
Bed bugs are an annoyance that you do not have to put up with. If you have had a problem with bed bugs in the past, taking preventative steps is a fantastic way to ensure that the same problem does not occur.
There are several inexpensive household products like baking soda and rubbing alcohol that repel bed bugs.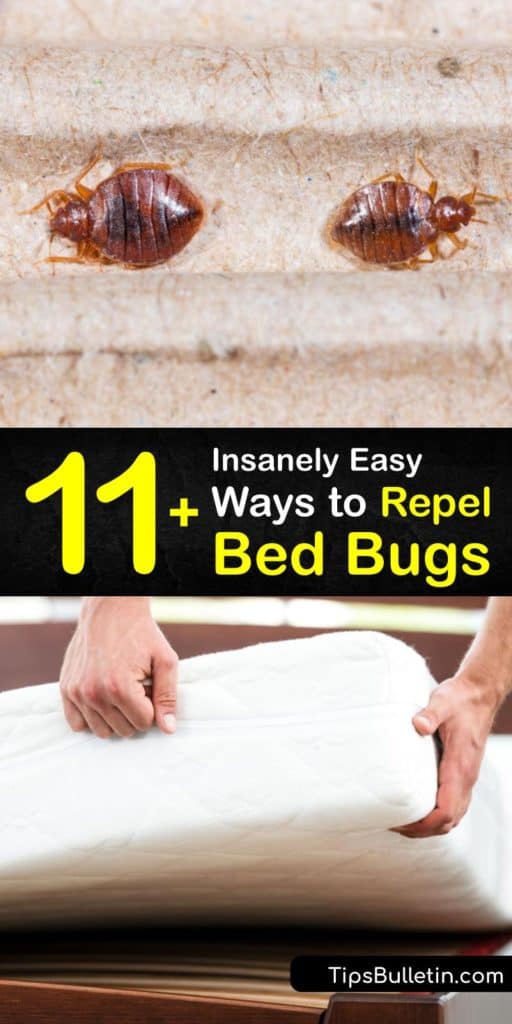 If you learned how to repel bed bugs, repost this article with unique ways to repel bed bugs with your family members on Facebook and Pinterest.