Putting in a brand new deck is one of the best ways of improving the look and feel of your home. It adds curb appeal while also extending the size of your home by adding outdoor living space.
Now that you've completed that new deck, you're probably wondering how to stain a new deck. A deck that is not stained will suffer from the elements, resulting in graying and splintering to the wood surface.
When proper stain waterproofing is not done to the deck surface, water can seep into the wood pores, leading to mildew and eventual wood decomposition. Without appropriate deck staining, a wood deck will also begin to fade and discolor due to the effect of direct sunlight.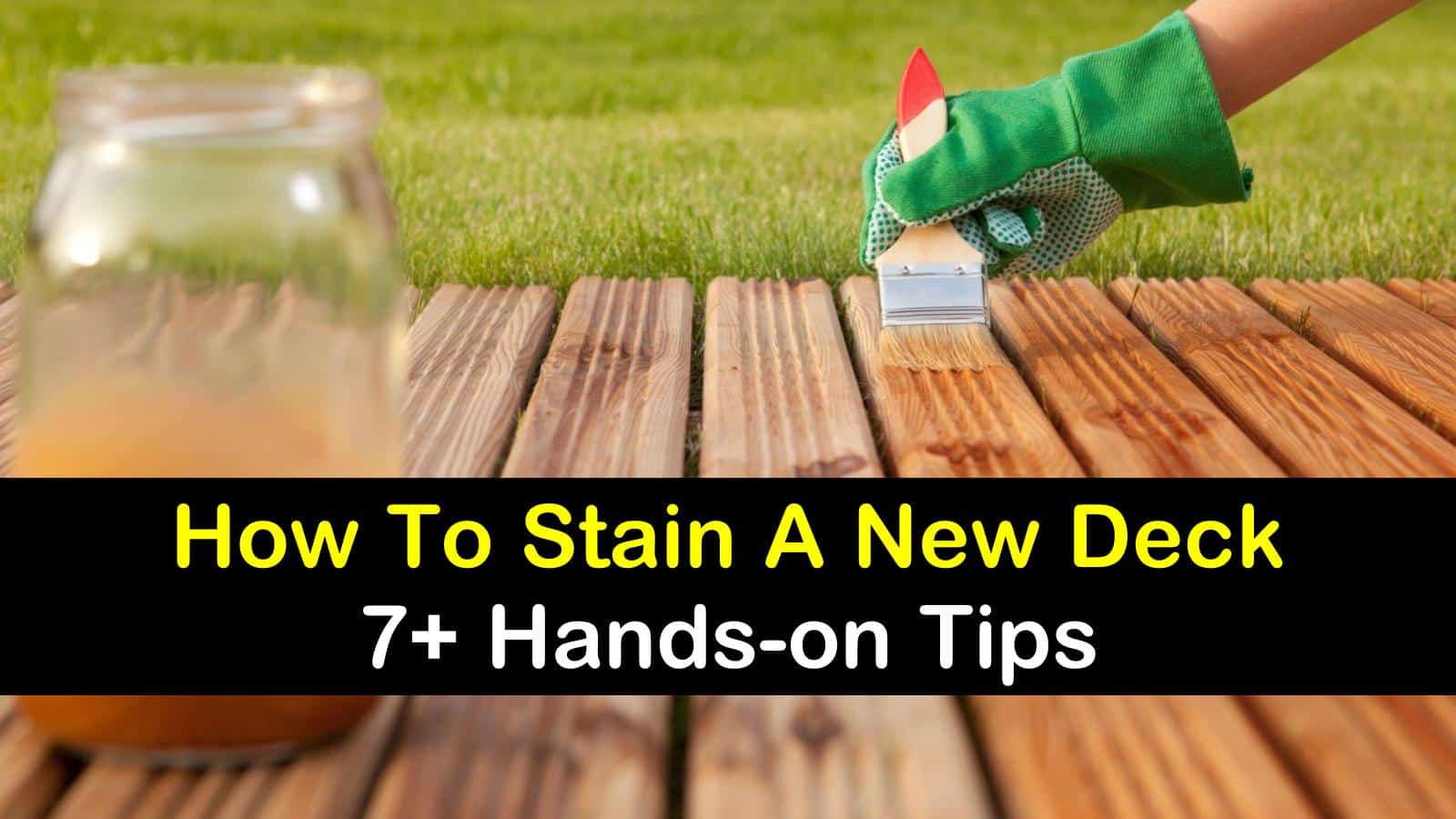 New Deck Staining Tips
We have laid out a few steps that you should take when staining a new deck. We've included everything from how to properly clean and prep the deck before staining to which types of stains are available might work best for your deck.
When to Stain a New Deck
The first question homeowners have after installing a deck is when to stain a new deck for the first time. Many manufacturers will give you varying answers that can be confusing. We've got a few tips to help you get the solution you need.
New Deck Staining
Most manufacturers recommend waiting three to twelve months before applying a coat of stain to a new wood deck. Doing this gives the wood time to dry, enabling wood stain and sealant a better chance at being appropriately absorbed into the wood. During this waiting period, you will find that the wood will begin to turn a gray color.
This color change is due to exposure to the sun's ultra-violet rays. After the waiting period, use a wood cleaner and pressure washer to remove the dulled wood cells. Follow this by neutralizing the cleaner using a brightener. Allow the deck to dry one to two days before staining.
While you used to have to wait before staining pressure treated wood to allow the chemicals to leach out, it's no longer necessary. You can opt to skip the waiting period before staining, but you'll have to follow a couple of steps first.
Be sure to pressure wash the deck using a wood deck cleaner, and then neutralize with a wood brightener to remove the mill glaze while opening the wood pores. You can then apply a thin viscosity deck stain to your new deck.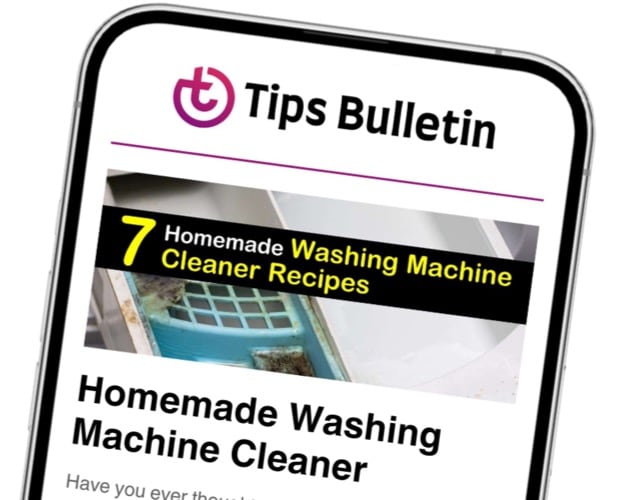 Finally, an email that Transforms Your Home.
Get the latest home and garden tips from our experts, delivered straight to your inbox.
How to Prepare a Deck for Staining
Before staining your new deck, there are a few things you will need to take care of. Taking proper steps ahead of time will not only save you time but money down the road.
Deck Prepping
Before staining your deck, clear the area of any items such as furniture and then sweep the entire surface to remove dirt and debris. Pay particular attention to corners to get rid of all leaves and dirt.
Take a close look at the deck boards to see if you will need to remove old watermarks from wood before staining. Be sure to remove rust stains from concrete and wood before staining, or it will leave an unsightly mark that only sanding will be able to remove. This ensures a nice, clean surface when you apply the stain.
Follow this by using a wood cleaner and pressure washer to clean the deck. While you can purchase a commercial cleaner for your deck, it is often better to make the best DIY deck cleaning solution yourself so that you know exactly what ingredients it contains for safety purposes.
When cleaning, pay close attention to potential mold stains and other stains that might need additional scrubbing. Allow the decking to dry completely (this will probably take at least a couple of days) and then lightly sand any areas that have leftover residue before staining.
Before staining, get rid of any wood mites on the deck, along with spiders and ant colonies.
Plan your staining project according to the weather. Make sure that you stain your deck on a dry day to ensure that it sets properly. You should also prevent staining the deck on an excessively windy day to prevent debris from sticking to the fresh stain.
You will also want to consider the time of day you will be staining. If your deck is located in a sunny area, plan your staining project early or late in the day.
The stain will dry quite fast if applied under the hot sun. If stain dries too quickly, it will be difficult for you to overlap without leaving lines.
How to Pressure Wash a Deck
If you are giving an old deck a facelift as part of your home improvement project, remove mildew, dirt, and grime before staining it. You may want to use a deck pressure washer to get the job done more efficiently.
While a pressure washer can have many uses around the home and is commonly used for many home improvement projects, you don't necessarily need to purchase a new pressure washer if you don't plan on using it frequently. Many home improvement centers such as Home Depot have pressure washer rentals.
Deck Pressure Washing
Start by using the lowest possible pressure setting while still being productive. Softwoods require a lower setting, while hardwoods can tolerate a higher setting. We recommend starting at 500 to 600 psi and working your way up from there if necessary.
Begin cleaning at the house side of the deck and work your way out. Start the pressure trigger a few feet away from the wood and then lower it to about 12 inches above the deck boards.
Use a sweeping motion of the sprayer wand to clean the decking, making sure to maintain an equal and consistent distance between the sprayer wand and the deck. Follow the wood grain and overlap each section slightly with the sweeping motions.
Using water alone is the best natural mildew cleaner. However, large areas that are heavily stained with mold and mildew may require additional measures.
How to Clean a Deck Using a Brightener
Generally, power washing a deck can be done sufficiently with plain water. If the wood is heavily darkened with mold and mildew, you may need to use a wood cleaner that contains sodium hydroxide. Doing this will brighten the deck and bring back its natural color. Additionally, you may be interested in a power washer detergent for heavy-duty cleaning around the home.
Make sure that you are using a pressure washer that can handle a deck cleaner as an alternative to water. Follow the manufacturer's instructions for mixing the cleaning solution.
Cover plants and foliage located around the decking with plastic sheeting. The chemicals in deck brighteners are toxic to garden plants.
Follow the same method for deck pressure washing with water for applying the stripper solution. Once you have finished brightening the deck, rinse it clean with plain water using the pressure washer.
How to Properly Sand a Deck
If you used a wood brightener to pressure wash your deck, you might need to follow up with a good sanding. Brightener cleaning products tend to roughen up the fibers of wood a bit, and that can lead to splintering.
You may also need to do some spot sanding in areas you missed with the washer. If you plan on staining or sealing the deck, giving it a proper sanding beforehand will open up the wood pores allowing for better stain absorption.
Deck Sanding
When sanding a deck, avoid using very fine sandpaper. It will clog the pores of the wood, making it more challenging to absorb stain and sealer properly. Use a 60 to 80 grit sandpaper on the deck and a minimum of 100 grit on the handrails. Another essential thing to remember while sanding is to move the sander in the direction of the wood grain.
How to Choose the Right Deck Stain
Before you begin the process of staining your deck, make sure that you choose the right type of deck stain. The type of exterior stain you choose is dependent on varying situations.
Choosing Deck Stain
The best deck stain is the one that will stand through various weather conditions and foot traffic. You don't want to have to do the process of restaining more than required.
Solid color stains have an opaque color with a lot of color pigment that covers most of the grain of the wood. Semi-transparent stain has less color pigment, allowing more wood grain to show through. A solid color stain will provide better UV protection to the wood, whereas a semi-transparent stain offers slightly less protection.
Best Way to Stain a Deck
Once you have your stain of choice, whether it be Cabot, Behr, or another brand of stain, you can begin the deck staining process. The following procedure will show you the best way to stain a deck.
DIY Deck Staining
A four-inch, natural bristle paint brush works best for getting into the grains of the wood. Start by dipping the paint brush into the stain.
Apply the stain onto two to three boards at a time, using long even strokes, going from one end to the other. Try to avoid making 'lap marks' on stain deck wood. One coat of oil-based deck stain is sufficient for new decks.
After staining, clean paint brushes with paint thinner or another solvent like mineral spirits so that you can use the brushes again.
How to Maintain a New Deck
After going through all of the time and effort preparing and staining a new deck, make sure that it is maintained over the years.
Maintaining a Deck
The best way to discover if your deck requires restaining is to check its water repellent abilities. Sprinkle some water onto the wood of the deck. If the water beads up, then the decking is still good to go and will not need to be stained. All that is left to do is a seasonal cleaning of the deck.
Having a new deck installed onto your home can enhance the overall look of your house while providing you with a place to enjoy the outdoors. Staining the deck wood will give it the protection it needs from the sun and rain, allowing that deck to last you for many years.
Once you have a freshly stained deck, you may want to spruce up that patio furniture. Try a DIY patio furniture cleaner to give those tables and chairs a brand new look, too.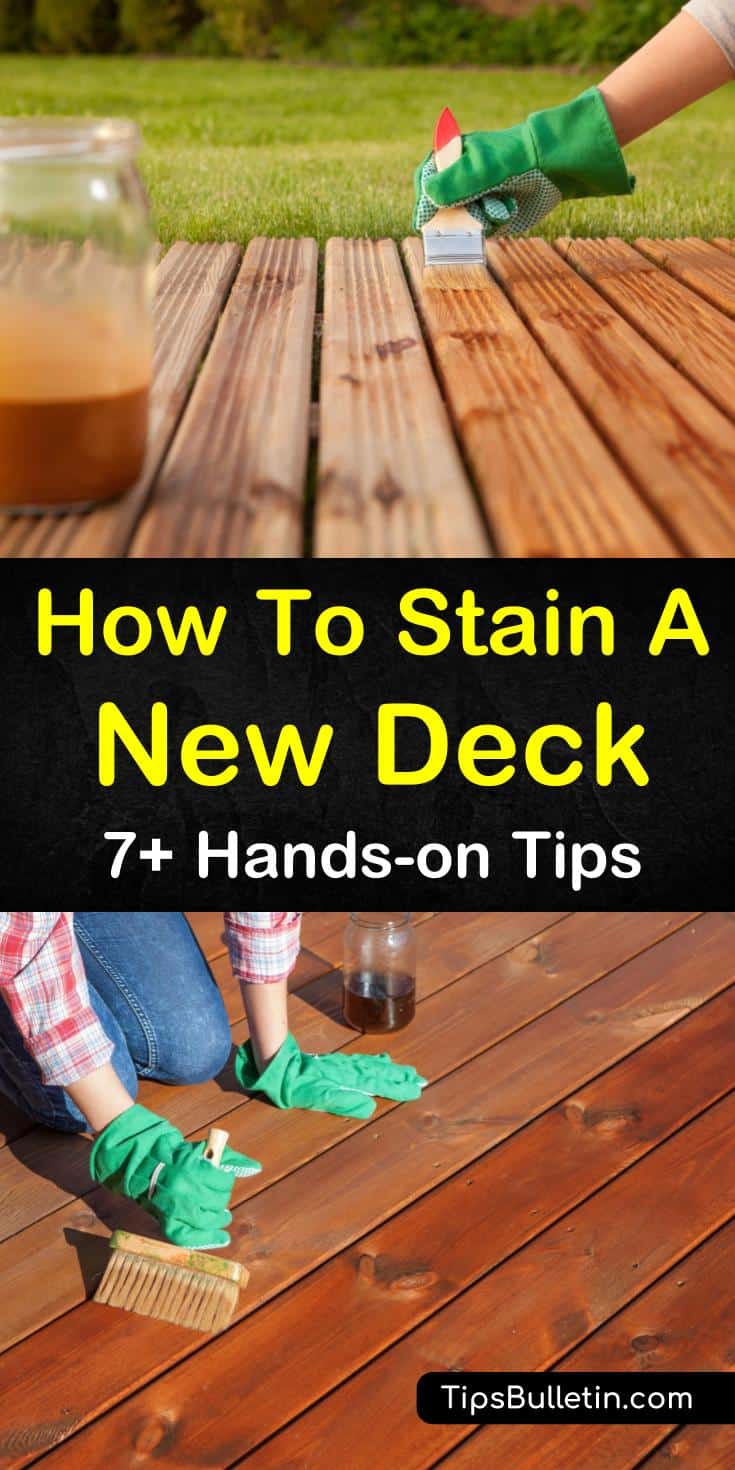 Now that you know how to stain a new deck to maintain its natural beauty, we'd love it if you shared these deck staining tips with your friends on Pinterest.