As autumn rolls around and brings a chill to the air, there's nothing better than stopping at an apple orchard, gathering bushels of apples, and sipping hot cider. Before we tell you how to store apples for long-term storage, there are some things you should know about these sweet fruits.
As you make your way home with pounds of Granny Smith, Fuji, and golden delicious apples, you may realize you don't know the best way to store apples to eat later.
You may be excited about the apple pies, sauce, and muffins you're now able to make, but one small apple yields a lot of fruit for recipes, and it's not uncommon to find yourself with a surplus.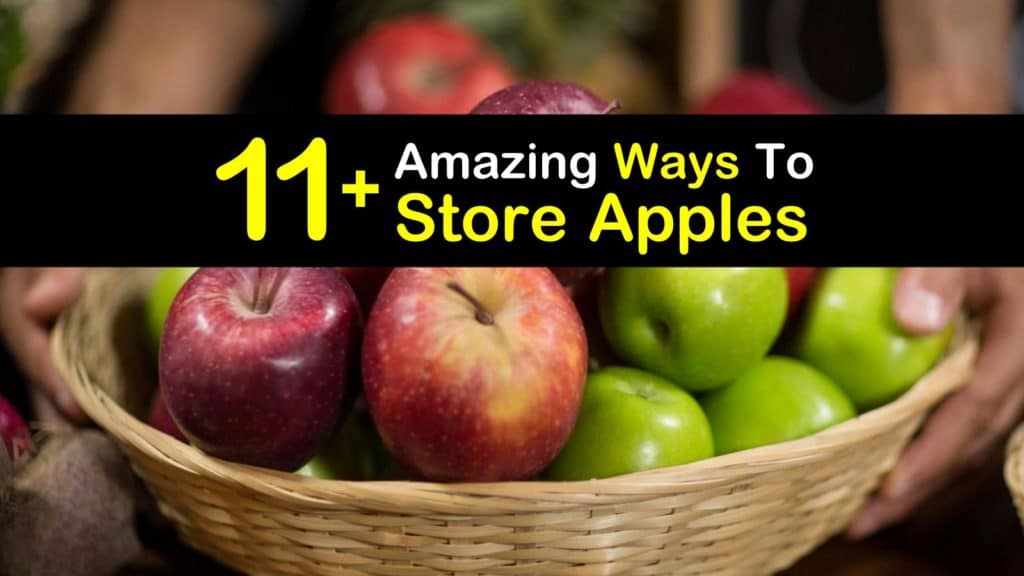 Information about Storing Apples
How in the world are you going to keep so many apples fresh without overdoing it on the desserts? Here's some good news: apples are one of the best fruits for storage. With the right tricks, storing apples is something you'll never worry about again.
Keeping apples fresh just like storing bananas before you eat them isn't a hard task. Once picked from the apple trees, these fruits are known to last up to ten months untreated. Be sure to keep them apart from other fruits, though.
Apples emit ethylene gas. This gas may sound scary to consume, but it's a natural plant hormone that jump-starts the ripening process. If you want some of your fruits to ripen faster, place them next to apples.
Be careful, though! If you're not cautious, your other fruits spoil much quicker than expected. Don't forget that one bad apple has the power to ruin the whole bunch.
Apples have very little protein and fat. They are almost exclusively made up of carbohydrates. A single, medium-sized apple contains nearly two percent of the energy requirements for an average adult.
The endless apple varieties, potassium levels, and high vitamin C also make them the perfect afternoon pick-me-up.
When at the grocery store, pick out fresh apples free from blemishes and soft spots. An apple spoils much faster when it has bruises and cuts. If they still have the stems, they typically store longer than those without one.
How to Store Apples
Knowing where to store apples is half the battle. You're able to store fresh apples in a multitude of places, but knowing the best way to store apples is dependent on your cooking and eating requirements.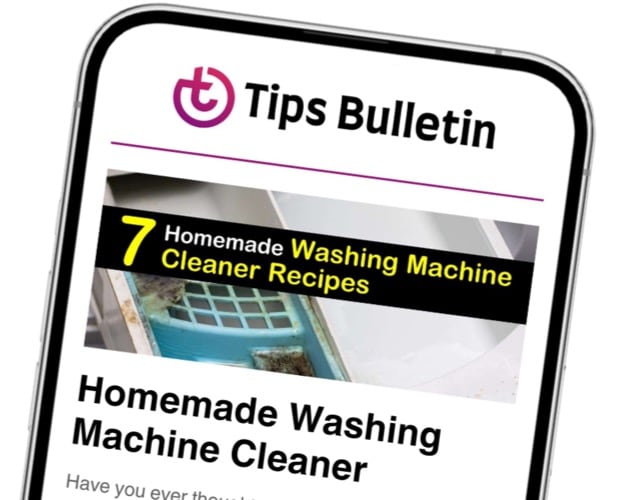 Finally, an email that Transforms Your Home.
Get the latest home and garden tips from our experts, delivered straight to your inbox.
The same applies to how to store watermelon and many other fruits and veggies. Determine whether you need short or long-term storage options to decide the best place to put them and how to do it.
Storing Apples at Room Temperature
Store fresh apples on your counter or in your pantry if you don't have to consume the fruit in a short amount of time. How long are apples good for when stored this way? At room temperature, fresh apples last up to seven days.
This length may not seem like a long time, but it's not bad, considering it requires absolutely zero effort.
The Best Way to Store Apples
If you like to store apples in the fridge, you're not alone. Apples like cooler temperatures as long as they remain above freezing. Set your apples in the crisper drawer uncovered or mix them with other fruits and put the dish in the fridge to preserve fruit salad for up to a week depending on the ingredients.
If you live in a drier region, lightly mist them with water from time to time. How long do apples last in the fridge? Store apples in the fridge for as long as six months, but remember that placing them too close to other fruits may make the others ripen and rot more quickly.
The fridge is also the best way to store fresh jalapenos that have not yet been cut. They keep for a week or two.
Storing Apples Long Term
Although apples last a long time in the fridge, it is annoying to have them take up an entire crisper drawer. Other times, the fridge simply doesn't fit our needs.
Not everyone has a root cellar nowadays, but there are plenty of rooms that perform similarly. Unheated basements, garages, and cold rooms and closets perform the same duties as a root cellar without building one yourself.
If you're trying out this long-term storage method, make sure you properly pack your apples. Aside from picking quality fruit at the store, make sure each apple is protected.
Wrap each apple in newspaper or a brown paper bag. Paper towels work well if that's all you have on hand. Nestle each wrapped apple into a cardboard box or crate and fill it with straw or sawdust.
If the room you're storing apples in is cool and dry, they last for up to four months. Don't forget to rinse your apples before enjoying them.
Turn Your Apples into Something Sweet
What better way to store fruits than to turn them into something even tastier than they were before? Once baked, apple pie stores well in the fridge or freezer.
Mix the sugars with the spices in a small bowl. In a larger bowl, toss the apple slices with the lemon juice. Transfer the mixture from the small bowl to the large bowl and toss to coat the apples.
Fill a pie crust with the apples and place small dots of the butter on top of the apples. Layer the extra pie crust over the top, seal the edges, and cut small holes in the top.
Use a fork to roughly beat the egg white and brush the egg over the crust. Sprinkle the top with extra sugar to your liking and bake the pie at 375°F for 25 minutes. Let cool completely before eating.
How to Can Apples
If you're not in the baking mood, canned apples are a convenient alternative that can be turned into pie filling, cobblers, crumbles, and other delectable desserts.
Run cold water into a bowl until full and squeeze in fresh lemon juice. Place the slices in the lemon water. The acid helps prevent the fruit from browning. Let them soak in the water for five minutes.
Bring a pot of regular water to a boil. Working in batches, remove the slices from the lemon water and place them in boiling water for five minutes. Remove the apples from the boiling water and put them in canning jars.
Once all slices are in the jars, pour the boiling water over the top until they are almost full. Remove bubbles from the cans and place them in a pressure canner. Pressure can the apples at five pounds for eight minutes.
Canning is a great way to preserve your favorite fruits and vegetables. For banana pepper storage to sliced peaches to okra, you can't beat canning for food preservation.
Turn Apples into Sauce
Applesauce is an underrated treat and it couldn't be easier to tackle water bath canning applesauce.
Sweet, crisp, and easy-to-make, applesauce is another safe way to store apples. Store the sauce in the refrigerator, or can it and consume it within the year.
In a medium saucepan, mix the ingredients. Cover the pan and cook the mixture over medium heat until the apples are soft or for about 15 minutes.
Allow the apples to cool and then mash them with a potato masher or fork. Voila! You have quick, homemade applesauce within half an hour.
Essential Tips for Apple Storage
Although we could go on for some time about apple recipes, that doesn't necessarily help you with long-term storage. Here are some of the most important things to remember when learning how to store apples.
Keep the Apple Whole
Unless you take the time to soak your apples in lemon juice, which nobody wants to do, apples turn brown the minute you cut into them.
Oxygen gets introduced to the plant tissues, which starts to break down the fruit. It's best to put the knife down and keep your apples whole for as long as possible.
Apples Like to Chill
As we mentioned before, apples are a cool-season fruit. They don't appreciate being too warm, and storing them in such conditions is practically asking for your fruit to rot.
The best way to preserve watermelon for the short term is in the refrigerator, also.
Most apples store the longest around 32°F and at a humidity level between 90 and 95 percent.
Pick the Right Apple for the Job
Although it seems strange, some varieties of apples keep longer than others. When purchasing your apples in bulk quantity, keep in mind the type of apples you're storing.
Tart apples with thick skin tend to stay fresh longer than those without those characteristics. Granny Smiths are the best apples for extended storage.
Be Gentle with Your Fruits
Although they have a hard exterior, apples are delicate and bruise easily. If you hit them or handle them without care, you increase the risk of them becoming damaged and exposing the inner fruit to oxygen, which speeds the rate at which they rot.
The outer skin is the protective layer of the apple. Once that layer is compromised, organisms and bacteria make their way into your fruit and spread to your other produce.
Are Your Apples Keeping Good Company?
Never store your apples next to potatoes. These two types of produce are not friends. Potatoes emit a gas that is harmful to apples and spoils them at a quick rate.
Although the gas is safe for us to breathe, keeping these two in separate corners is the most reliable way to keep apples fresh.
Avoid the Freezer
It may be safe to put apple-based foods and products in the freezer, as well as for storing strawberries, but it's no place for fresh apples. Freezing apples breaks down the integrity of the fruit itself.
If you try to freeze apples, whole or cut, you'll be left with a soggy mess when you take it out to thaw. Unless you're freezing a dessert, it's best to avoid this place at all costs.
Apple trees are believed to have originated in central Asia and have skyrocketed in popularity since. There are over 2,500 varieties in the United States alone and over 7,500 varieties worldwide.
Humans love these light, crisp snacks and have fallen in love with them year after year. Knowing how to store apples is something that supports our passion for these hardy fruits.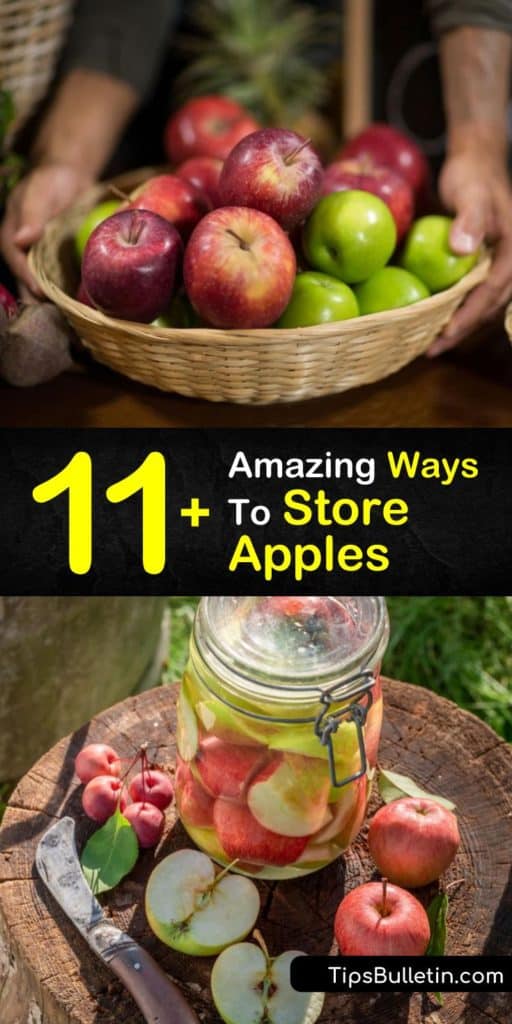 If you discovered new strategies for how to store apples, share these tricks for longer apple storage with friends on Facebook and Pinterest.