Brie is a decadent cheese that we always include on a charcuterie board. Its creamy buttery flavor is hard to pass up, and it's the perfect cheese for the holiday season. Learn what brie cheese is, how to store Brie using a variety of methods, and ways to tell when the cheese is no longer edible.
As much as we love brie cheese, it's a little more challenging to store than hard cheeses. While an unopened wheel of Brie in its original packaging stores well in the fridge, opening this soft cheese shortens its shelf life, especially if you do not store it properly.
Fortunately, there are ways to keep an opened package of Brie fresh after preparing an appetizer or for every day snacking. Soft cheese like feta, camembert, blue cheese, and Brie contain more moisture than hard cheeses and do not last as long during storage. However, it's possible to extend their life using the right procedure.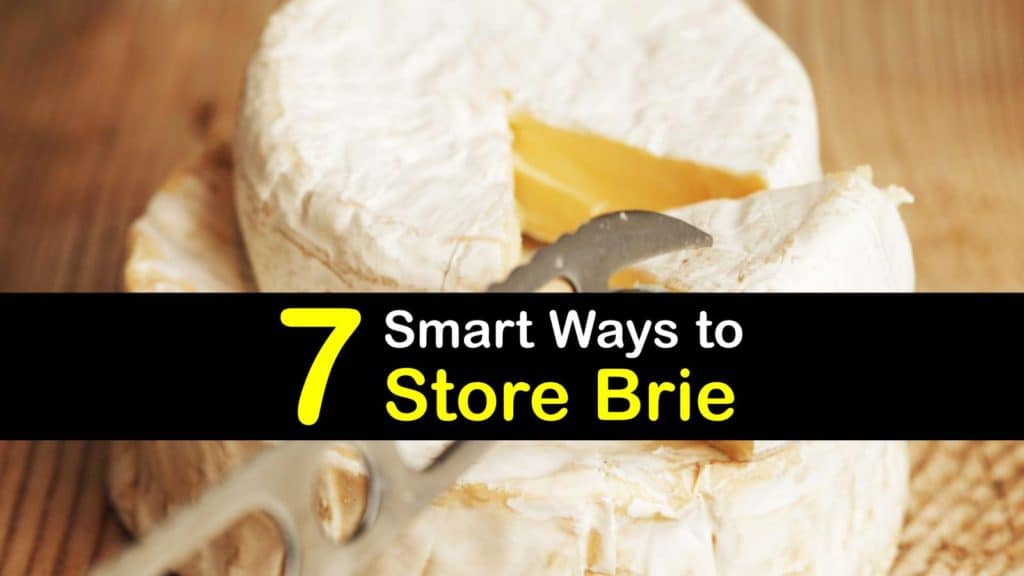 Storing and Preparing Brie
Learn ways to store Brie to help the cheese last as long as possible and prevent spoilage. Find out how long it stays fresh at room temperature and how to refrigerate and freeze Brie to enjoy later.
What is Brie Cheese?
Unlike the familiar appearance of cheddar or mozzarella, brie cheese has a unique appearance and texture that makes it stand out from the rest. So, what is Brie exactly, and how is it different from other cheeses?
Brie is an off-white cheese traditionally made from cow's milk, but some use goat's milk. Originating in France, it is a soft, creamy, and runny cheese with an edible bloomy rind of white mold. Brie cheese has a buttery, rich, and fruity flavor that gets increasingly earthy as it ages. It is considered a delicacy.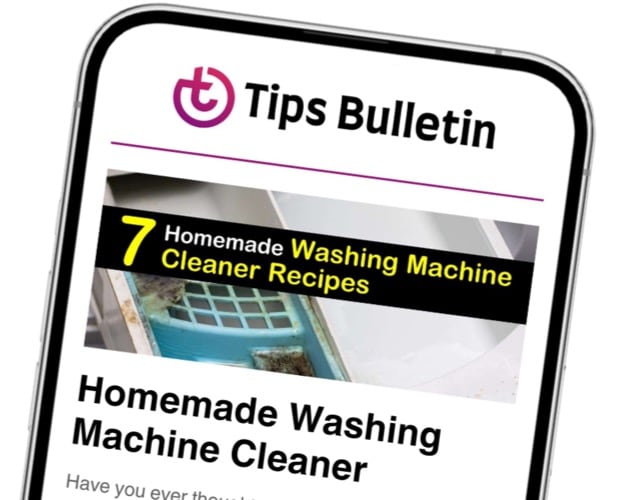 Finally, an email that Transforms Your Home.
Get the latest home and garden tips from our experts, delivered straight to your inbox.
Storing Brie Cheese at Room Temperature
Most cheeses require refrigeration to stay fresh. However, there are times when storing brie cheese outside the refrigerator for a limited time is necessary. Discover how long it lasts at room temperature and tips to keep it fresh.
Room Temperature Brie
It's best to serve Brie at room temperature after storing Brie in the fridge. For the perfect flavor and texture, remove the cheese from the refrigerator an hour before serving it.
While it tastes better this way, it can only sit out on the counter or table for so long before spoiling. Room temperature brie lasts around four hours before it's time to put it back in the refrigerator.
Best Way to Store Brie in the Fridge
Like other cheeses, the best way to store Brie is in the fridge, as well as storing ricotta cheese. We explain how to refrigerate Brie in the rind and store it after opening the package and things to avoid during the storage process.
The ideal way to store fresh Brie in the fridge's vegetable drawer is in its original packaging, like when you keep feta fresh. How long does brie last in the fridge unopened? When stored properly, this cheese can last up to two months in the refrigerator.
However, wrap it in parchment paper or wax paper after opening the cheese. Avoid storing it in plastic wrap since whole cheeses need to breathe.
How to Store Brie in the Freezer
If you're wondering where to store Brie for the longest shelf life, the freezer is an option. While the consensus is that freezing soft cheese isn't a good idea and the best way to store Brie is in the fridge, it's a better alternative than letting the cheese go to waste.
To freeze the whole Brie, wrap it tightly in aluminum foil, place it in a freezer bag and push out as much of the air as possible before sealing it shut. Set it in the freezer and use it to make baked or grilled Brie.
To freeze slices of Brie, line a baking sheet with a silicone mat and lay the cheese slices in a single layer to prevent sticking. Set the tray in the freezer for several hours until the cheese is frozen solid, and transfer them into a freezer bag or freezer-safe airtight container.
To thaw the cheese, move it from the freezer to the fridge. Thin slices take about an hour to defrost, and a full wheel requires overnight defrosting. Thawing brie cheese is not necessary if you plan on melting the cheese.
How Long does Brie Last?
As much as we'd love brie cheese to last indefinitely, it has a limited shelf life, no matter how you store it. Learn how long this cheese stays fresh at room temperature and in the fridge and freezer to help you choose the proper storage method.
Brie cheese has a better taste and texture at room temperature, but it's only safe to keep out of the fridge up to four hours. Like when storing blue cheese, refrigerated brie lasts a week past its best by date if it's unopened and about a week or two after opening the package.
How long is brie cheese good for in the freezer? Frozen brie keeps for up to three months. However, the cheese's consistency alters after freezing, and it's best for use in cooked dishes.
Ways to Tell if Brie is Bad
It's easy to forget how long you have brie cheese in the fridge or freezer, especially if it gets shoved to the back. Here are a few things to look for to help you determine if the Brie is no longer safe to eat.
The simplest way to determine if brie cheese is spoiled is to inspect its appearance. Check the rind and make sure it is mostly white and powdery. If it is flaky or gray, it's beginning to go bad. Look for signs of mold not native to white mold cheeses, such as blue or green spores on the surface.
If the outside looks normal, cut into the cheese and judge the quality of the inside. If the texture is altered or has a darkened color, it's ready for the trash.
A slight ammonia smell is typical and a natural byproduct of the aging process. Let the brie cheese air out for a few minutes and recheck the odor. If it still smells strongly of ammonia, it's probably spoiled.
How to Make Baked Brie Bites with Brie Cheese
There is nothing we love more than combining brie cheese with puff pastry to make bite-sized appetizers. The light, flaky pastry and buttery creamy cheese create a fancy crowd-pleaser that's hard to resist.
Lightly flour the countertop, roll out the crescent dough, cut it into 24 equal squares, and place each section in a lightly greased mini muffin tray. Cut the Brie into 24 small pieces and set each cheese piece in the middle of the dough.
Scoop a spoonful of cranberry sauce on top of the cheese, salt, and pepper to taste, and bake them at 375°F for ten to fifteen minutes or until the pastry is golden brown.
Brie is a delicious cheese to keep on hand, whether you use it for snacking or making a puff pastry. However, it's essential to store Brie correctly after opening the package to ensure it doesn't spoil. Fortunately, this soft cheese is easy to refrigerate and freeze to enjoy now and later.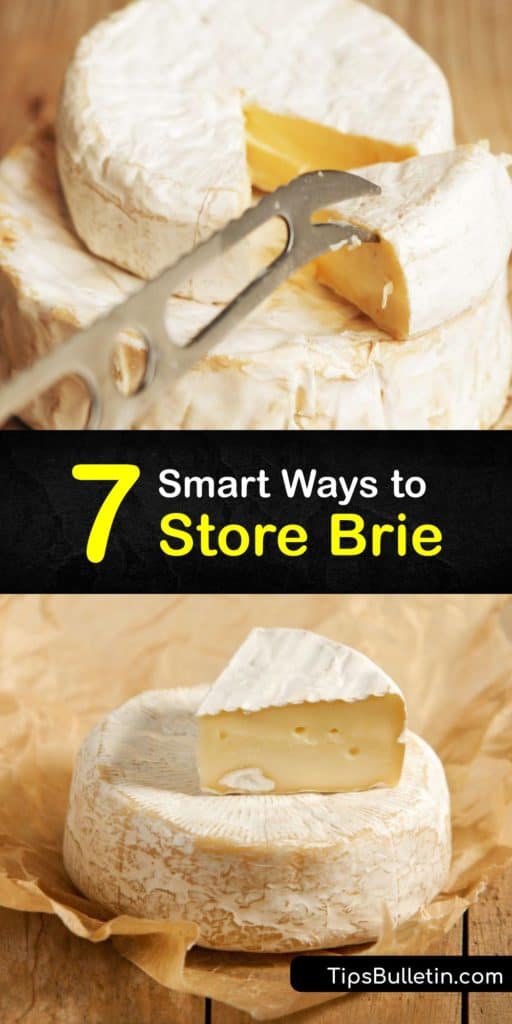 Knowing how to store Brie short and long term means that you get to enjoy this creamy cheese even longer, so why not share our brie storage methods with the cheese-lovers in your life on Pinterest and Facebook?