If we were to crown the overall king of all cheeses, it would be hard not to give the win to Parmesan. Parmesan cheese has a rich, well-rounded flavor that goes well with almost anything. Knowing how to store Parmesan cheese properly will make a significant difference in how well it keeps and the overall flavor and freshness of the wedge.
It might not seem like there is a right and wrong method for storing Parmesan cheese, but you'd be shocked at how fast the quality deteriorates when you don't take care of it.
We put together a handful of helpful tips to help you find the best way to store Parmesan cheese in your home. This hard cheese is one that nearly everyone around the world uses.
It is most prevalent in Italian cooking, yet the world has taken this cow's milk product and turned it into an ingredient that pairs well with just about any food.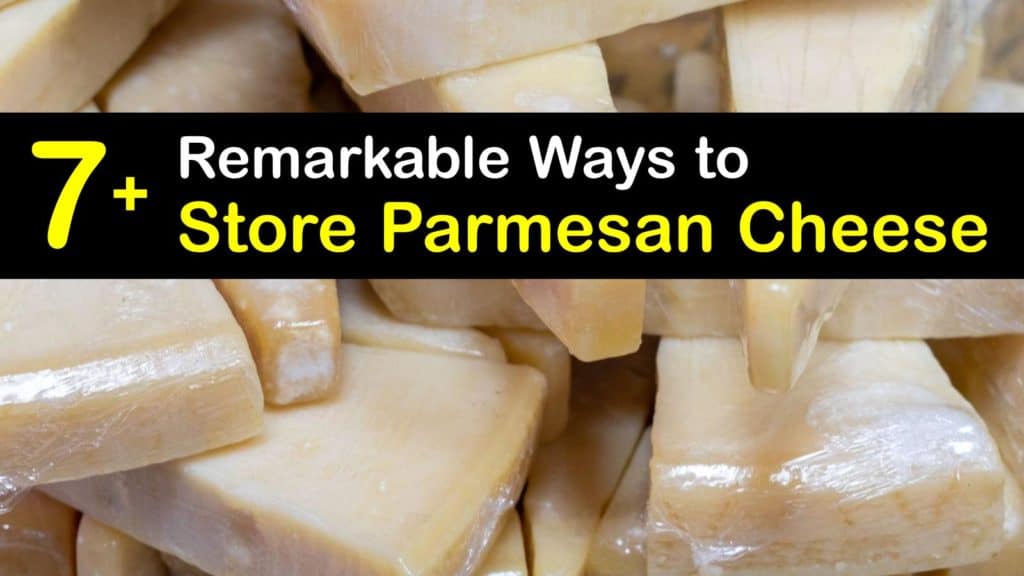 The Difference between Parmesan and Parmigiano Reggiano
It's crucial to figure out the real difference between authentic Parmigiano Reggiano and Parmesan cheese before you can learn where to store Parmesan cheese.
It's fair to say that Parmigiano Reggiano is Parmesan cheese; however, not all Parmesan cheese is Parmigiano Reggiano.
This distinction is because proper, authentic Parmesan comes from the Reggio, Modena, Bologna, or Mantua regions of Italy. This type of hard cheese is a Protected Designation of Origin (PDO) and must come from this region to be deemed real.
Parmesan is made from unpasteurized cow's milk produced between April 15 and November 11 to ensure the cows eat fresh grass.
The cheese is turned into a parm wheel that weighs 66 or 88 pounds and is aged for a minimum of 14 months. Each wheel is inspected and given an official stamp before being shipped to the United States.
Most of us see a block of Parmesan and assume it comes from Italy, but this isn't always the case. There are many types of Parmesan cheese. While you get a similar flavor profile, authentic Parmesan has a much sharper and more intense flavor.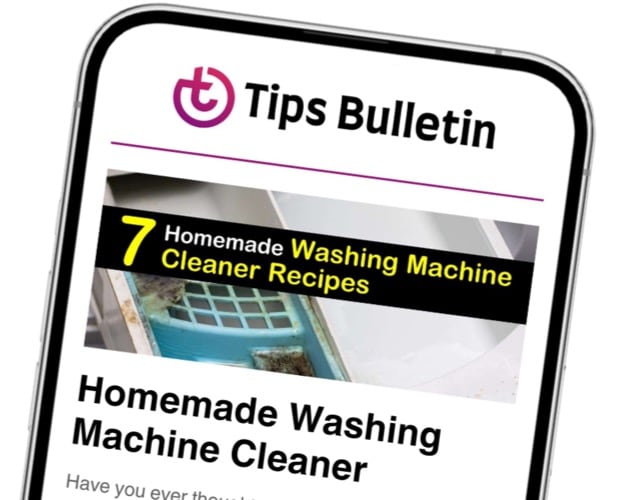 Finally, an email that Transforms Your Home.
Get the latest home and garden tips from our experts, delivered straight to your inbox.
There is also a highly processed option that comes in a plastic jar with a granular texture. These types of cheese certainly have their purpose, but they aren't the same as real Parmigiano Reggiano.
Regardless of the types of cheese you buy, storing Parmesan cheese does require some basic knowledge. Skim through this article to find your preferred way to store fresh Parmesan cheese.
How to Store Parmesan Cheese
Finding the best way to store Parmesan cheese isn't hard. Follow these tips to store Parmesan cheese in the fridge, and you'll have fresh cheese every time you cook.
Storing Parmesan Cheese Wheels
If you're lucky enough to get your cheese-loving hands on a Parmesan cheese wheel, then you need to know how to store it the right way. Unsliced cheese wheels that are waxed last for longer than 25 years or even longer under the right conditions.
It is only when you slice it up into it that the shelf life shortens. However, not all cheese wheels get covered in wax.
Most Parmesan cheese wheels have a rind that was once the same as the cheese inside and exposed to the elements. It still offers protection to the inside, though.
If you buy a cheese wheel that is vacuum-packed, it's safe to store at room temperature. However, like when you store feta cheese after opening, unprotected wheels must be stored in the refrigerator once you purchase them.
The Best Way to Store Parmesan Cheese
As soon as you open a vacuum-packed piece of Parmesan cheese, it starts losing the characteristics that make it flavorful. This process speeds up even more when you cut into it. Slowing this process is possible through proper storage.
The best way to store Parmesan cheese is in parchment paper or wax paper, which allows the cheese to breathe while still protecting the inside.
If you wrap it in heavy-duty aluminum foil after you wrap it in parchment paper, this is even better because it protects it from the frigid temperatures of the fridge.
Store blue cheese in the fridge as well as most other cheeses, too, for the best flavor.
Storing Parmesan Cheese in Plastic
Most of us turn to a plastic bag or plastic wrap when we bring home a fresh block of Parmesan, mozzarella, or another type of cheese.
This method is okay if you don't have parchment paper or aluminum foil on hand. The downside to plastic is that it doesn't allow the cheese to breathe. Moisture remains trapped inside the plastic, and mold forms faster.
The way to store ricotta cheese after opening is in the fridge, as well. Keep the original container lid on tightly or replace with foil.
Using Cheese Paper for Parmesan Cheese
You may not have heard of this cheese product, but most grocery stores carry cheese paper.
Cheese paper is a breathable material that you wrap around your hard cheeses before storing them in the crisper drawer of your fridge. It works similar to parchment paper but is explicitly designed for cheese.
Storing Grated Parmesan
Grated cheese usually comes from a Parmesan block and is pre-shredded for your convenience. Always store this type of cheese in some sort of airtight container in your refrigerator.
How long does grated Parmesan cheese last? This type of cheese doesn't last as long as the wheel. Double-check the expiration date listed on the original packaging before storing it.
Powdered Parmesan
Some chefs have difficulty referring to this product as real cheese. There is a time and place for everything. If you prefer the granular texture of powdered cheese, there is no shame in that!
Keep a mindful eye on the expiration date and put the container in your fridge once you remove the seal from the original packaging.
Storing Parmesan in Olive Oil
If you're looking for a way to keep your cheese fresh even longer, it is possible to combine it with olive oil and turn it into a spread that keeps for up to six months.
Pour the olive oil and the grated form of Parmesan cheese into a small pan and heat it on low heat for ten to 15 minutes. Stir the mixture every few minutes until the cheese melts and clumps together. Remove the warm pan from the heat and let the oil cool.
Strain the oil into a sterilized jar. Add the shaved cheese and seal the jar in a pressure canner. Store the cheese oil for six months in a cool and dark place in your house.
How to Freeze Parmesan Cheese
Parmesan is a type of hard cheese that has a lower moisture content than a lot of soft cheeses. The low moisture allows you to freeze Parmesan without the overall texture and flavor being altered too much, unlike when freezing raclette cheese.
Dairy doesn't usually belong in the freezer. This cheese type known as Parmesan, however, is one exception.
Cut your cheese into appropriately sized portions based on how much cheese you plan to pull from the freezer and use at one time. When freezing Parmesan cheese, first wrap your cheese in a paper towel and place the chunks into an airtight container or freezer bag.
Remove all of the air if using a freezer bag. For extra protection, use a second bag around the first to keep out unwanted odors. Label the bags with the contents inside and the date that you start the freezing process.
Set your bagged cheese in the freezer. For the best results, use it within six months. Remove the cheese from the freezer and set it on the counter for an hour to start thawing it before placing it in the fridge or cooking with it. If you prefer a speedier process, put a frozen block directly into a hot soup or stew.
Dealing with Cheese Dryness and Molding
As a cheese lover, you will find yourself in a position at one point or another where your Parmesan cheese is either too dry or has mold growing. Dry cheese isn't enjoyable to eat anymore, yet there isn't a need to throw the whole thing away.
Instead, wet a kitchen towel with water and wring it out before wrapping it around your cheese. Secure plastic wrap around the towel and place it in the fridge overnight to restore it.
Hard cheese isn't ruined by mold. Most people cut off the small moldy sections and use the rest. However, we wouldn't hold onto this cheese for too long since it is a sign that it isn't fresh anymore.
Parmesan cheese goes well with many different foods. From chicken to pasta to salad, there is a reason that millions of people and various cuisines utilize this cheese.
Parmesan is versatile – you always want to store it the proper way to eliminate food waste and keep it holding on to its bold flavor.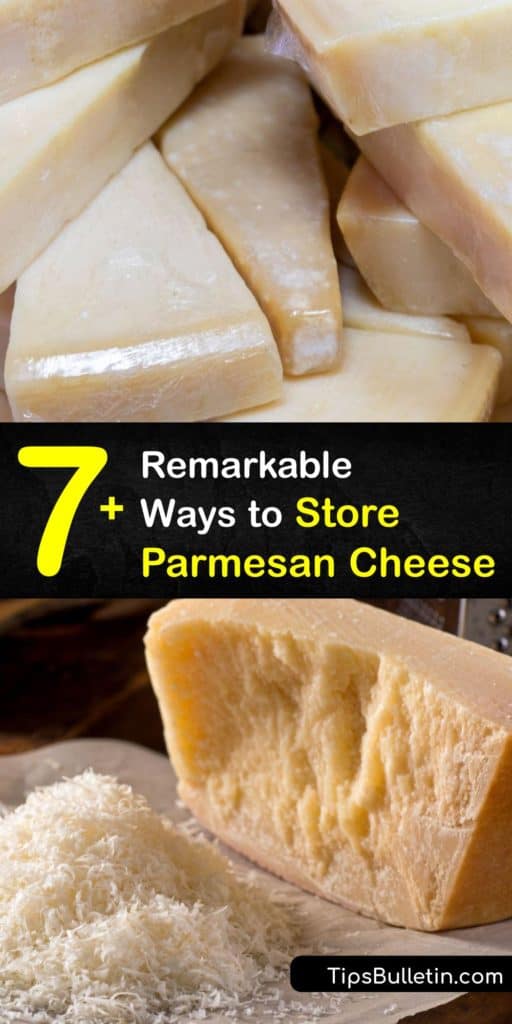 If learning how to store Parmesan cheese has made your groceries last longer, share these simple tips for storing Parmesan cheese on Facebook and Pinterest.