Fresh radishes are root vegetables that are a delicious addition to any salad. Most radishes stay fresh and crispy for up to two weeks. Although radish shelf life is longer than most perishable foods, it is still vital you know how to store radish products.
We provide easy DIY methods to keep fresh radishes lasting as long as possible. Storing radishes is simple and takes only a few minutes. Without the correct storage techniques, these veggies turn mushy and are unsafe to eat. Radishes spoil quicker the longer they are exposed to excess air and warm temperatures.
You can tell if a radish has gone bad because it is withered and dried out or mushy in some areas. Everyday household products like a plastic bag or Mason jar are useful tools to preserve radishes.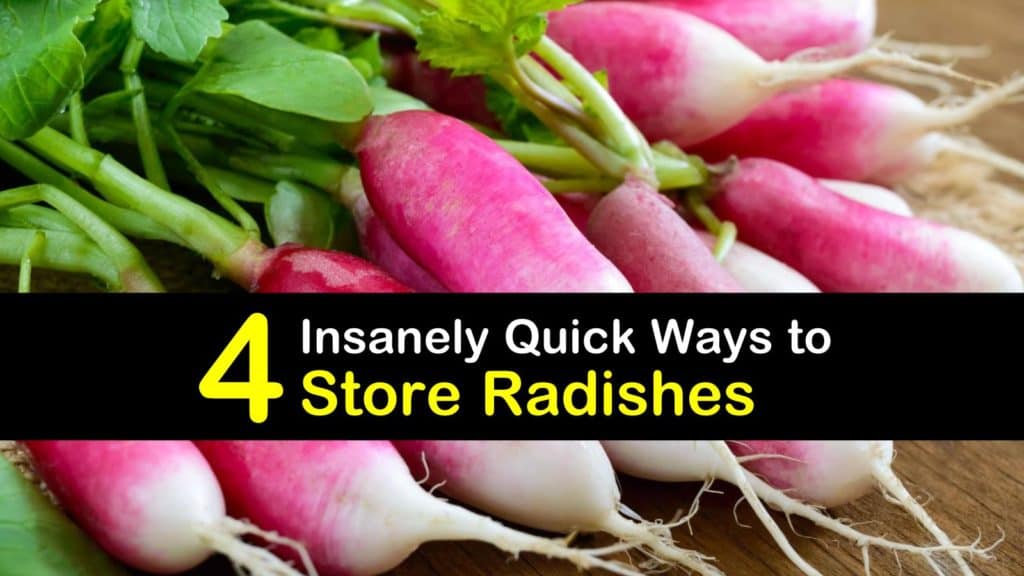 Quick Ways to Store Radishes
Radishes – you either love them or hate them. Radishes are colorful vegetables that grow well in shade in the garden or in a pot. Growing radishes is easy but it's just as simple to pick them up at the supermarket.
Even if you buy your radishes from the store, you need to know how to preserve them to eat later. Whether you store daikon radish or regular ones, we provide useful storage tips and tricks to keep radishes fresh. Additionally, we show you how to pickle radishes for a delicious side dish.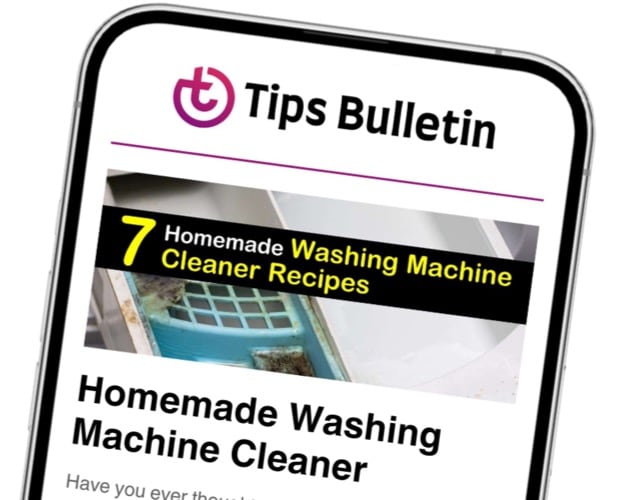 Finally, an email that Transforms Your Home.
Get the latest home and garden tips from our experts, delivered straight to your inbox.
These helpful storage ideas work effectively for radishes bought at the grocery store or the farmer's market. With several ways to keep radishes fresh, you are sure to find the best way to store radish.
Storing Radishes at Room Temperature
If your crisper drawer in the refrigerator is full after planting radishes in containers and harvesting them, store fresh radish at room temperature in a bowl of water. The water keeps the veggies hydrated and crispy. Learning how to store radish at room temperature is straightforward.
Fill a large bowl with cold water and place only the bulbs of the unwashed and untrimmed radishes in the water. Make sure the radish leaves aren't covered.
Set the bowl on your kitchen counter and change the water every couple of days. Observe the radish tops to check the health of your radishes. If the tops start to droop, it means the radish is about to spoil.
Keeping Radishes in a Mason Jar
Mason jars are great to store radish in the fridge. A canning jar seals airtight and prevents any air or outside bacteria from harming your radish. The best way to store radish in a Mason jar is simple.
First, wash your radishes and remove the tops and roots of the veggies. Transfer your radish into a Mason jar and fill the container with water.
Twist the lid on tight to prevent any air from entering the jar and place it in the refrigerator. Radishes last for ten days in a canning jar. We recommend checking the veggies every couple of days to make sure they're still crisp.
Preserve Radishes in a Plastic Bag
A plastic bag with a couple of paper towels is an inexpensive way to preserve radish for up to two weeks. This technique is also great because it uses materials commonly found in your household.
A plastic bag or freezer bag seals the radish and blocks unwanted airflow from spoiling the veggie. Cut off the tops of your unwashed radishes. Place a damp paper towel or two inside a plastic bag.
Make sure your radishes are covered by damp paper towels when they sit inside the bag. Seal the bag by squeezing out as much air as possible before placing the package in the fridge.
How to Pickle Radishes
Just like with cucumber storage, pickled radishes are an excellent side dish and require very few steps. The best way to store radish for up to four months is by pickling them. Use turnips as a substitute for radish in this recipe for a variation on flavor.
The way to pickle radish is to cut off the radish greens and roots before slicing the radish into slices about 1/8th inch. Place all your slices in a one-pint jar. In a saucepan, pour a little olive oil before putting in the other ingredients and bring the mixture to a boil.
Pay close attention because if they boil for too long, the substance changes to a damp sand texture. Ladle the boiling water over the radishes and place the lid on the jar.
Let the radish cool for six hours before serving. Knowing where to store radish is essential. Pickled radish is preserved best in the fridge.
Understanding how to store radish is vital, so the vegetable's shelf life lasts as long as possible. Radishes are tasty vegetables that are prepared in many different ways—blanch or pickle radishes for a unique way to enjoy the food.
The best way to store radish in the fridge is accomplished in a few different ways. Plastic or freezer bags, as well as canning jars, are fantastic techniques to use to get the most out of your radish.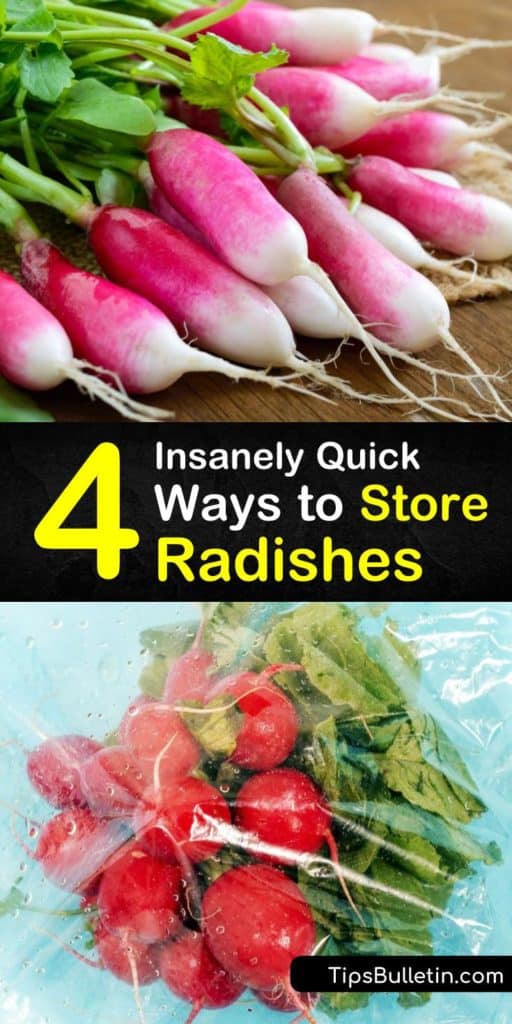 If you learned how to store radish with these excellent tricks, share this article about storing radish on Facebook and Pinterest with your family.