It's the end of the squash season, and your kitchen is overflowing with everything from acorn squash to zucchini. Since many squash types last pretty long before they go bad, it's easy to gather more of these edible gourd types than is necessary. We'll show you how to store squash with a few simple steps, whether you have winter or summer squash.
There are many summer and winter squash types, and they all have their own unique taste and texture. Acorn and butternut squash have a sweet and nutty flavor, while spaghetti squash has a stringy texture with a neutral taste.
No matter which one is your favorite, choosing the right storing technique for the longest storage life is important.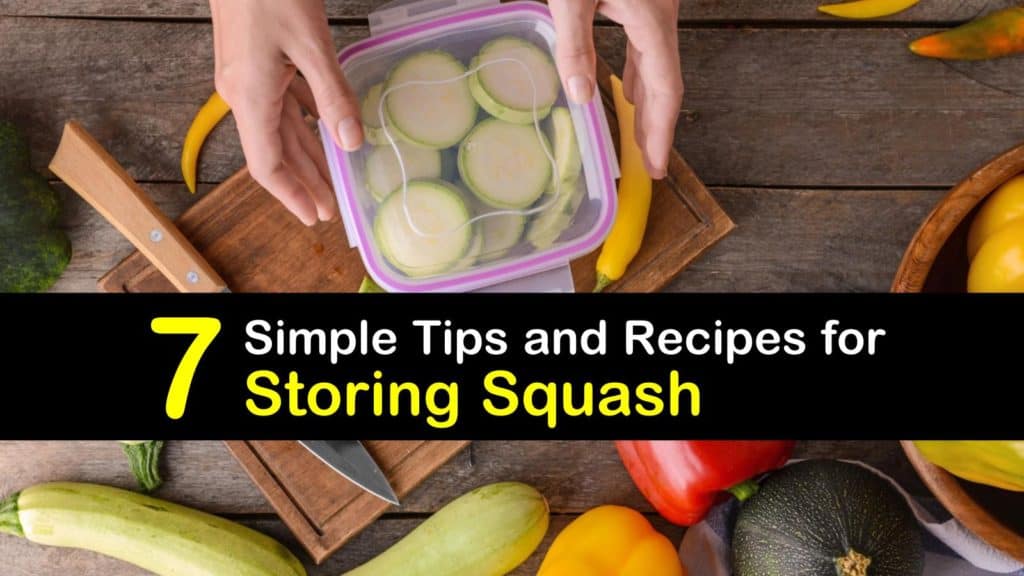 Ways to Store Winter and Summer Squash
Squash stores relatively well if you keep it in a cool and dark place in the kitchen, giving you ample time to decide how you want to prepare them. However, there are other ways to keep them to ensure they last longer so that you get to enjoy them all year round.
One of the best reasons to grow a garden is harvesting the produce. After you learn the best way to grow spaghetti squash and other varieties like growing butternut squash, you need to know what to do with them after you pick them. Preserving fresh vegetables like squash is easy with a few simple recipes.
There are several ways to store squash, depending on when you plan on eating it. Learn where to store zucchini and summer squash to maintain their freshness and how to store them long term.
What to Look for Before Storing Squash
Before storing squash, whether you want to preserve butternut squash or spaghetti squash, it's vital to choose gourds that are healthy and ripe. Some types of squash keep better than others, depending on where you store them, and knowing the differences is key.
Healthy and Tasty Squash
Squash is available in a variety of sizes and shapes, and color is a good indication of ripeness. For example, butternut squash has a deep, tan color, spaghetti squash is bright yellow, and acorn squash is dark green with orange splashes.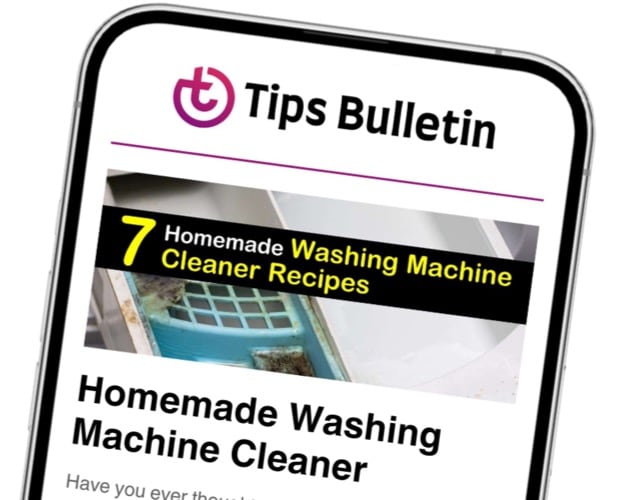 Finally, an email that Transforms Your Home.
Get the latest home and garden tips from our experts, delivered straight to your inbox.
No matter which squash you choose, check them for bruises, cracks, blemishes, and mold, signifying overripeness. Healthy, ripe gourds have the stem intact, feel heavy and solid for their size, have a hollow sound when tapped, and are firm and smooth.
Best Way to Store Squash at Room Temperature
The best way to store squash if you decide to eat them within a month or so is at room temperature. Unlike many other fruits and vegetables, squash has a longer shelf life, as long as the room is not too warm and humid.
Room Temperature Storage
It's best to store winter squash, such as butternut, acorn, and other thick-skinned squash on the kitchen counter or in the pantry. However, squash with thin skins, such as zucchini and other summer squash, store well in the fridge.
Keep the squash in a cool place in the kitchen or pantry away from direct sunlight. Do not place them near bananas, apples, and other ethylene producers to prevent the gas from ripening the gourds too fast.
How to Store Squash in the Refrigerator
When trying to decide where to store squash other than the counter, the refrigerator is a great alternative. This is also the ideal place to store veggies and squash after cutting or cooking them.
If you have leftover cooked squash, place it in a storage container, and refrigerate it for up to seven days. To store raw squash, begin by removing the stem and peeling away the outer skin.
Determine how you plan on using it and cut it into desired pieces. How long does spaghetti squash last in the fridge? Place the raw squash into a container, cover it with a lid, and keep it in the fridge for up to five days.
Preparing and Storing Spaghetti Squash
Spaghetti squash is unique with its stringy texture and flavor and is often a favorite substitute for pasta in many dishes. Preparing and storing this type ahead of time makes meal prep a breeze.
Although canned spaghetti squash is one option, freezing also works well to keep squash fresh until you are ready to eat it.
When freezing spaghetti squash, slice the squash in two and scrape out the seeds. Place the spaghetti squash, flat side down, on a baking sheet, and bake it in an oven preheated to 375°F for about half an hour. Check for doneness by sliding a knife or fork into the center.
Remove the pan from the oven and allow the squash to cool completely. Scrape a fork inside the squash to pull away fleshy strands that look similar to noodles, and place them into a colander.
Store them in the fridge overnight to remove moisture, and then transfer them into freezer bags before placing them in the freezer. Frozen spaghetti squash lasts up to eight months.
Freezing Summer Squash without Blanching
The freezer is a great place to store fresh squash if you cannot possibly eat it in time. While blanching is useful for retaining the flavor of many fruits and vegetables, it's unnecessary if you're freezing summer squash.
When freezing yellow squash, wash the summer squash, remove and discard the ends, and cut the squash into half-inch slices.
Place the raw pieces into a freezer bag, and press it lightly to keep air out of the bag as you seal it. Write the contents on the top and set it on the freezer shelf for up to six months.
How to Blanch and Freeze Summer Squash
Some squash tastes great if you freeze them raw. However, it's good to blanch squash before freezing it to retain its color and taste and prevent bacteria for the longest storage.
Fill a large bowl with water and ice cubes and set it aside. Wash the gourds and remove their ends before cutting them into quarter-inch thick slices.
Add the squash pieces to a large pot of boiling water. Boil them for three to four minutes and transfer them quickly from the boiling water to the ice water bath to stop the heating process.
Drain the squash, spread them on a paper towel, and pat them dry. Place them into freezer bags, press out as much of the air as possible, and keep them in the freezer for about one year.
Making and Freezing Winter Squash Puree
Freezing butternut squash is a great way to preserve it. There are many uses for squash puree, from homemade baby food or squash pie to squash and Parmesan dip. Whatever way you enjoy incorporating puree into your diet, making your own is surprisingly simple and better than a can of store-bought anytime.
Slice the squash in two, scoop out the seeds, and place the gourds, flat side down, on a baking sheet. Set them in an oven preheated to 375°F for about half an hour, remove them from the heat and let them cool.
Use a large, sturdy spoon to remove the flesh and place it in a food processor or blender. Blend the squash until smooth, and then pour it into a strainer set over a bowl for two to three hours.
How long does cooked squash last when prepared this way? Pour the strained puree into a freezer-safe storage container and set it in the freezer for up to six months. To thaw the puree, take it out of the freezer and place it in the fridge overnight.
While canning summer squash is possible, it is not the best way to preserve this delicious veggie. The squash gets mushy and can be dangerous to eat because of uneven heating during the canning process.
There are many ways to prepare garden squash, from roasted and grilled to sauteed and marinated. Fortunately, keeping them fresh on the counter and in the fridge is easy, and storing them in the freezer keeps them tasty for months.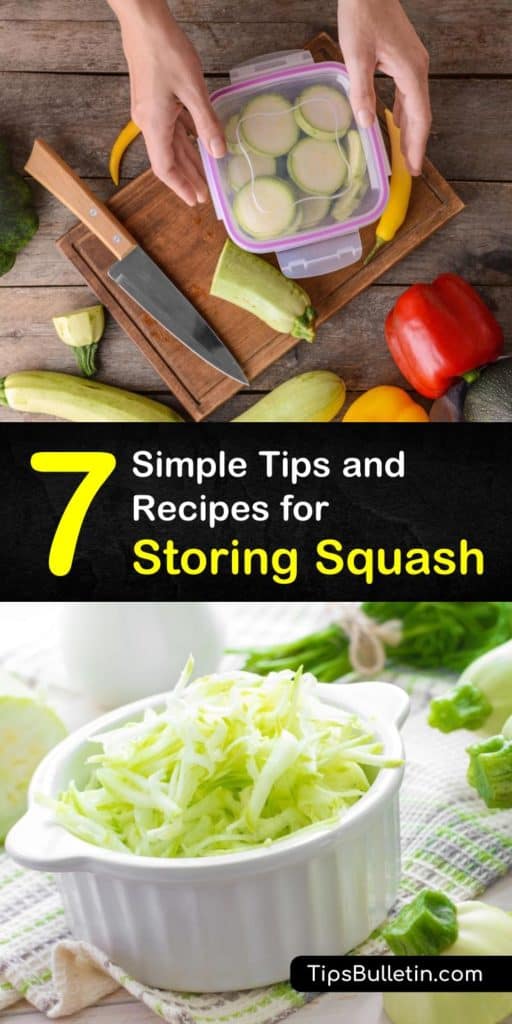 Knowing how to store squash is key to being able to enjoy fresh deliciousness throughout the year, so why not share our squash storage guide and recipes with your circle of friends and family on Pinterest and Facebook?