There was once a time when wallpaper was found in nearly every home. Using wallpaper was one of the best ways to add color, texture, and dimension to a room without a massive amount of labor. As time has passed, wallpaper became less desirable and left homeowners desperate to find out how to take off wallpaper.
There are a few ways to take down wallpaper, but keep in mind that they all require a lot of work and patience. The strategy you take should include a variety of factors, from wall texture to paper type.
Although stubborn wallpaper is going to seem like a giant task, it all becomes worth it in the end. Finding the easiest way to take off wallpaper may take a few tries, but anyone looking for small home improvement ideas is going to be pleased with the difference after removing it.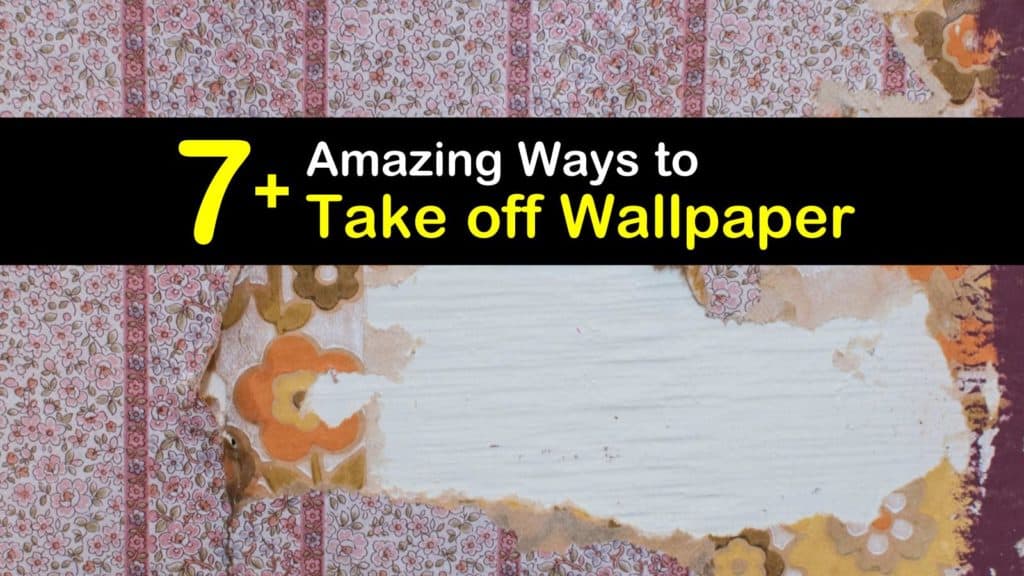 What's So Special about Wallpaper?
Although fewer people seem to enjoy it in today's society, wallpaper was once a great way to spruce up an outdated room. It made its arrival in the United States in the early 1900s and became tremendously popular.
Like most interior designs, wallpaper went out of style in the early 2000s but is slowly becoming more popular again. Regardless of whether you're a fan, finding a DIY solution to remove wallpaper is essential for those desperate for a transformation.
The fabulous thing about using this paper is that it holds up for at least 15 years. Some of the types of wallpaper include non-woven, embossed, metallic, paper, and vinyl wallpaper.
Each has a different paper surface, and some require more in-depth wallpaper remover than others. Wallpaper glue adheres the paper to the walls, and a roller tool helps the paper stick. Getting the paper up is the easy part.
It's getting both the paper and the glue off the walls that make the project more time-consuming. If you're ready to learn how to take off wallpaper, use this article as your step-by-step guide to walk you through the entire removal process.
Ways to Take Down Wallpaper
There is a different wallpaper removal solution for all types of paper. This wallpaper guide escorts you through each step required to remove wallpaper and glue, as well as removing a wallpaper border so that your walls are ready for their newest renovation.
Prepare Yourself Mentally
As much as we hate to admit it, removing wallpaper is a slow, tedious process. Even if some ways to take down wallpaper are more straightforward than others, it's better to be prepared mentally for what's ahead.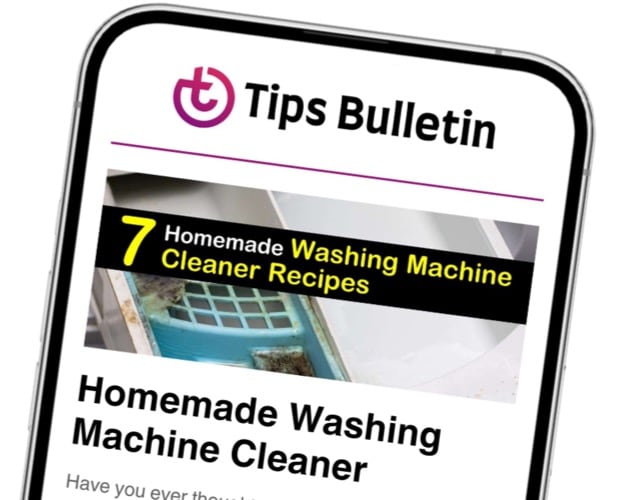 Finally, an email that Transforms Your Home.
Get the latest home and garden tips from our experts, delivered straight to your inbox.
Accept that this project might take a lot of time and patience before completion. The larger the room, the more time it's going to take.
Try breaking the project down into separate days instead of trying to do everything in one day, so you don't become overwhelmed or end up working for 12 hours straight.
Prepare the Room
Before you remove wallpaper glue from drywall or any other type of wall, prepare the room. Making sure everything is ready to go saves you time in the long run because you won't get side-tracked with other actions.
To prepare the room properly, shut off the power to the area you're working in. You'll be working with water and sprays, and getting moisture near outlets is never a smart idea.
Once the power is off, remove everything from the walls, including paintings, frames, and wall outlet covers. Take out as much remaining furniture as possible, so you have a clear space to work.
When everything is removed from the room, put drop cloths along the entire surface of the floor. Use painter's tape to secure the cloths to the baseboards. The drop cloths protect your flooring from messy scraps and glue that fall while you're working.
Determine the Type of Wallpaper and Walls
The type of wallpaper used is often determinable by looking at the surface of the wallpaper. If you're unable to tell, use a putty knife to lift a corner of the paper. If the paper easily comes off, it is strippable wallpaper.
If it leaves a backing, you have peelable wallpaper. If the paper doesn't come off at all, you'll have to use a chemical stripper to remove it.
The types of walls you're working with is also important. Plaster walls are more common in older houses and tend to be much stronger because they are made out of a cement-like solution.
Drywall has become widespread during the last 50 years. This type of wall has a cardboard-like texture and is easier to damage. Keep an eye out while stripping the wallpaper so that you're not hurting the drywall.
Note if the wallpaper has been painted over. It may take some extra effort to remove painted wallpaper.
How to Take off Wallpaper that is Strippable
Strippable wallpaper is much easier to use than traditional, peelable wallpaper. The greatest thing about stripping wallpaper off drywall is that it only requires a putty knife, soap, water, and rags.
To remove strippable wallpaper, use the putty knife to lift the corner of each piece of wallpaper. Use your hands to peel it off the walls while avoiding tearing the paper. If the paper rips, lift another side with the knife and keep peeling until all the paper is gone.
After the paper is off, it's time to clean the walls and baseboards. The easiest way to clean walls and baseboards is with a simple solution of soap and hot water.
Fill a bucket with hot, soapy water. Wet a rag and dip it in the water. Scrub the walls with the soapy rag and clean the baseboards of any dirt or grime. Let the clean walls dry for a full 24 hours before painting them.
A soap and water solution is also the first step to remove Gorilla Glue from hands or other surfaces if it ends up where it's not supposed to.
The Easiest Way to Take off Wallpaper
Old wallpaper is typically a peelable kind, which means that the facing, or top layer, of the wallpaper tears off, while the backing remains stuck to the wall with glue.
Start peeling off the facing of all the wallpaper around the room by using a putty knife or similar scraper. Once the wallpaper's facing is off, go over the entire area with a wallpaper scoring tool.
A scoring tool puts little tears in the backing that perforate the paper and make it easier to remove the wall covering. Once the walls are scored, it's time to spray them. This wallpaper spray is also a DIY brick cleaning solution that works well for the exterior of your home.
Mix equal parts warm water and dish soap in a spray bottle, garden sprayer, or paint roller. Work in small sections and begin thoroughly spraying each area. After letting it sit for five to ten minutes, start using a putty knife to remove the backing.
Be careful not to gouge the drywall. If you damage the drywall, use sandpaper for sanding it down to a smooth surface. Once all the backing is gone, wash the walls and baseboards with hot soapy water and allow them to dry before taking further action.
Removing Wallpaper with Chemicals
Some old wallpaper is nearly impossible to remove. This method isn't the easiest way to take off wallpaper, but a chemical stripper is necessary for completing your project.
Purchase a wallpaper stripper at your local hardware or home improvement store before starting any work. Always wear appropriate rubber gloves and safety goggles when handling dangerous chemicals.
Follow the directions on the back of the stripper container. Most advise you to mix hot water and the chemical into a sprayer. Once the stripper is mixed, spray a three-by-three-foot section of the wall with the solution.
Allow the liquid stripper to absorb for several minutes before using your putty knife to peel the wallpaper off. When that section is complete, move on to another small area. Repeat this process until all walls are clean, and you can wash them with hot, soapy water.
A Last Resort Method
If you've tried using every homemade spray and stripper on the market, and it still won't budge, it's time to try steaming the wallpaper off. The heat from the wallpaper steamer helps loosen the glue that is holding on to the walls.
With the glue loosened, you'll be able to remove the rest of the wallpaper to prepare for further renovations. Follow all manufacturer's directions when working with a wallpaper steamer.
Put on protective gloves, long sleeves, and pants, so you don't burn yourself. Once the steamer is hot, hold it against the wallpaper. Don't over-steam the area if you have drywall.
Scrape the steamed site with a putty knife. If the wallpaper doesn't move, use a scoring tool on the paper before trying again. Scrape away all wallpaper until none is left and clean the remaining residue off with soap and water.
After the Wallpaper is Gone
You might be eager to jump right in and start painting your cleared walls, but there are some steps to take before you start. If you had wallpaper, you'd probably find some rough spots where the glue didn't come off.
Check the walls for issues before painting or adding more wallpaper. Remove mold from walls completely and examine the surface for damaged areas.
Patch them with wall putty. Use sandpaper to make sure you have a smooth surface. Always prime your walls before painting them so your paint goes on more smoothly and doesn't get blotchy.
You've finally completed your home improvement project! Finding different ways to take down wallpaper is a difficult task.
Although removing wallpaper is a challenging feat, both mentally and physically, all your hard work becomes worth it when you get to see your space transformed into a tranquil new room.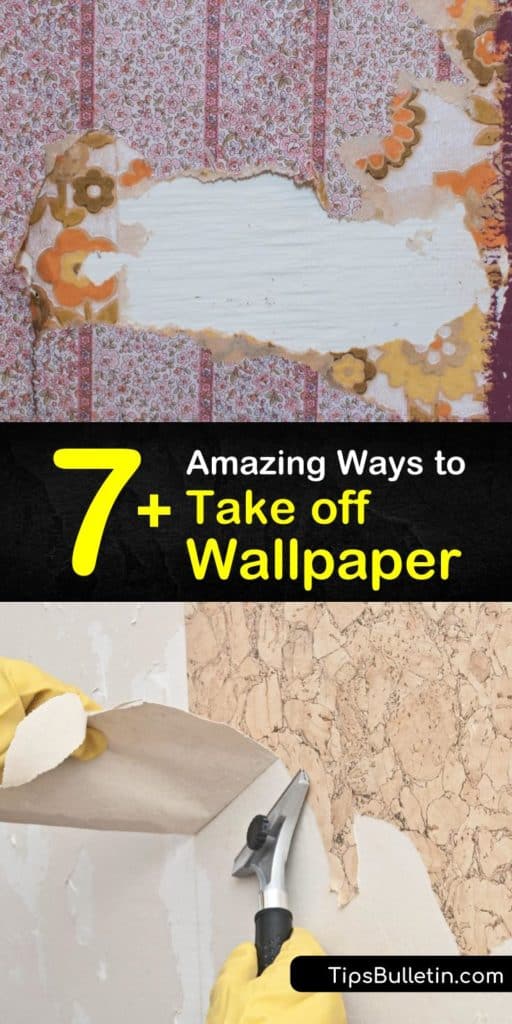 If this guide for how to take off wallpaper made your project more manageable, share these ways to take down wallpaper on Facebook and Pinterest.