While some of us fret and fuss over how to prevent rust from forming on our precious metal door knobs and decor, some appreciate the aged look of antique brass hardware. So when the patinate brass style becomes more appealing than the shiny, gold-like surface, you don't want to wait around for the metal to naturally age. Instead, you can learn how to tarnish brass on your own using these five simple techniques.
Before starting the antiquing process, determine what you want to tarnish and how much patina you want on it. For most procedures, you will need a container big enough to hold the brass item and plenty of space to prevent discoloration on your carpets and furniture.
You will be able to regulate how much tarnish you want on your brass fixture and hardware as you go through the process. However, if you add too much patina, you can always remove it by using a more delicate grade steel wool, such as 0000 steel wool.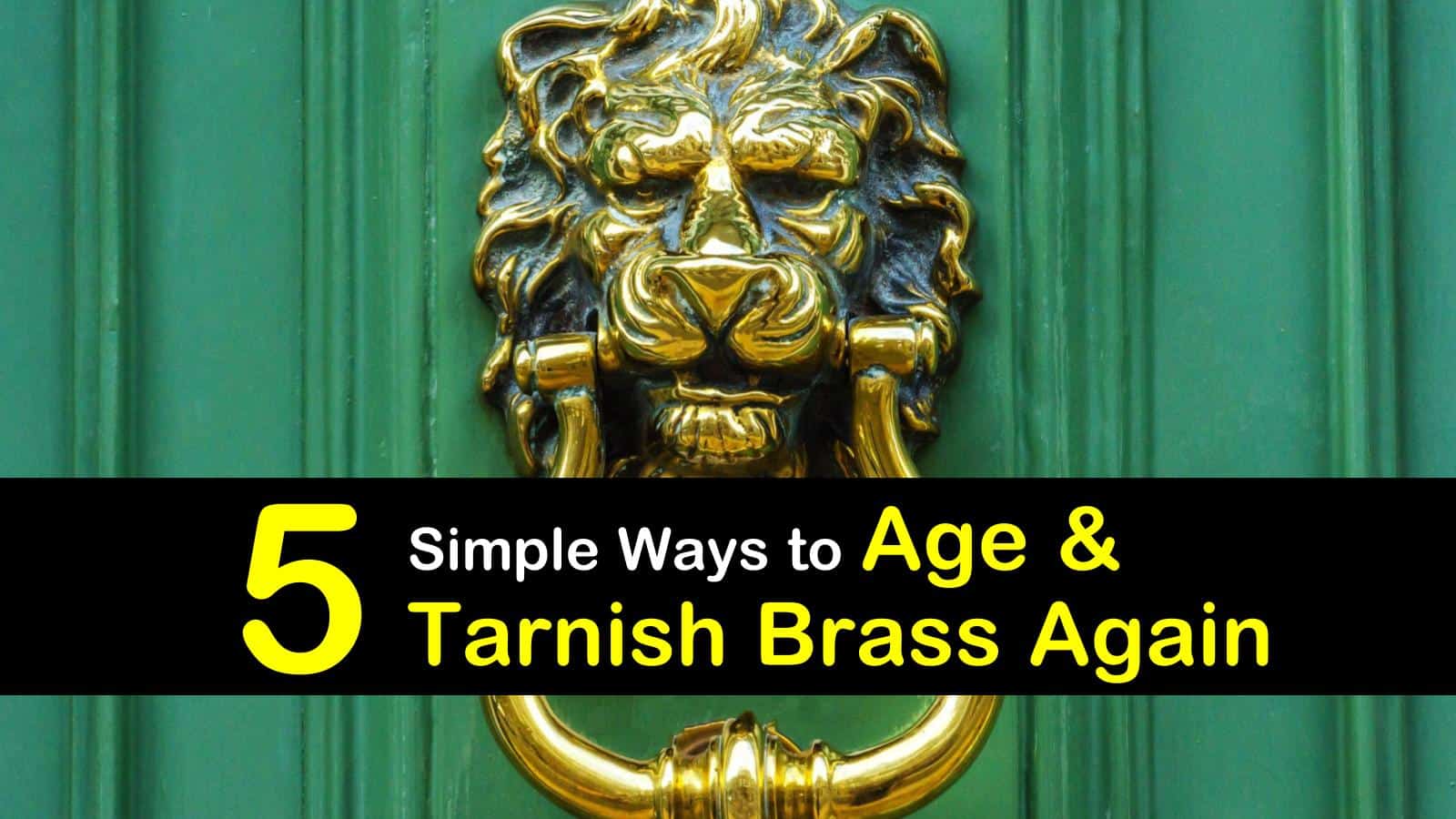 Make Brass Look Old with Tarnishing Techniques
The first technique for how to tarnish brass is to use a darker vinegar, like balsamic or cider vinegar. This DIY mixture is one of the best ways to age brass and achieve that verdigris appearance, or greenish-blue color.
How to Age Brass Using Cider Vinegar
Start by heating the oven to 450°F and laying aluminum foil over a cooking sheet that is large enough to hold your brass item. If the brass look you are going for requires only a soft patina, you may want to use a lower heat setting like 400° for your brass.
First, soak the brass in a mixture of cider vinegar and table salt in a plastic container for about an hour. Afterward, remove the item from the container and place it on the cooking sheet. Bake in the oven for an additional hour.
You may want to leave the brass in the oven for longer depending on the look you want. Repeat this process by soaking the brass item in the vinegar for 15 more minutes, then baking again for an additional 30 minutes.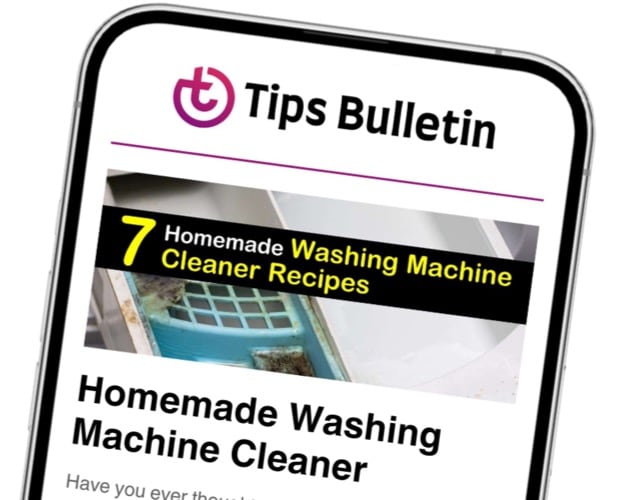 Finally, an email that Transforms Your Home.
Get the latest home and garden tips from our experts, delivered straight to your inbox.
To attain that verdigris look, dunk it one last time in the vinegar for approximately 10 minutes. Afterward, let it air dry on a soft cloth, and finish with a clear coat of lacquer.
Use Hydrogen Peroxide for a Faster Alternative to Cider Vinegar
A second alternative to darken brass is to use white vinegar, salt, and hydrogen peroxide. While white vinegar and salt make an effective coin cleaner, adding hydrogen peroxide speeds up the aging process. Below is a list of tarnishing supplies you need to get started.
Coat your brass object with white vinegar, then let it sit for about two hours or until dry. Afterward, create a mixture using the above ingredients. Coat the brass with the mixture, and let it soak until it reaches the desired look.
Once your brass looks the way you want it to, rinse the object under the faucet using warm water. Make sure the brass is thoroughly dry before adding lacquer.
If you have pewter or brass pieces that are discolored and dull, you can clean pewter tarnish with a vinegar, salt, and flour paste to make it look new again. Rub the paste over the tarnished areas, rinse clean and dry.
Darken Brass Using Household Ammonia
Another popular solution for how to age brass is by using ammonia. Ammonia is a potent chemical that is best used outside of the home. Make sure when using ammonia that you also use the proper protection and never reuse containers from the antiquing process.
To use ammonia, fill a container large enough to hold your brass item on a layer of paper towels. Leave plenty of room for a second layer of paper towels and your brass item to fit into the sealed container. Soak the bottom layer of paper towels in ammonia and evenly sprinkle salt over the top.
Place the brass piece onto the soaked sheets, and sprinkle more salt on it. Next, add a second layer of paper towels over the top of the brass item. Soak those paper towels the same way you did the first ones, then seal the container.
The time frame for how long to leave your brass varies by your preference for tarnishing. The best course of action is to check the coloring periodically until it reaches the desired look. After you have attained that beautiful depth of patina rinse, dry, and lacquer.
How to Tarnish Brass Using a Brass Ager
While there are many DIY solutions available to tarnish brass, you can also purchase a brass ager online. Google Shopping and Amazon offer a variety of brass agers on their sites with reviews to help you find the product that works best for you, though the most common one is called "Brass Ager." As with other strong chemicals, use goggles and gloves for protection when handling.
To use a brass ager, dip your brass item into a container of the solution. You only need to leave the brass in the ager for a few seconds, periodically submerging the brass again and checking the depth and degree of the patina with each try.
To control how much of the brass tarnishes, use a softer version of steel wool, like 0000 steel wool, as a remover for the brass ager. Once you finish, rinse the brass fixture with hot water and dry before lacquering.
Make Brass Look Old by Painting It
The final option doesn't require tarnishing the brass at all. It merely requires some artistic skill to make the brass look tarnished. Add a thin layer of spray paint or acrylic paint to the surface of the brass item.
Add color either with a paint brush or by using a washcloth, but don't cover the surface completely. You want part of the brass to peek out from underneath, just as with real tarnishing. If the item you want to "tarnish" doesn't already have that shiny brass color to it, paint it that way before adding the layer of fake tarnish.
Let the piece dry before using the best way to polish brass. Use a soft cloth for polishing. While buffing the brass, flake away some of the paint to reveal streaks of the shiny brass beneath it.
For a more understated look, you can also paint the brass and wipe it away after about a minute. Doing this will create discoloration between the crevices without giving too much of a tarnished look.
What kind of preparation should I do before tarnishing my brass?
Before making your antique-brass fixtures tarnished, you want to properly clean them and remove any lacquer from the surface. To clean brass, use mild dish soap and warm water to clear away any excess oil or dirt. When cleaning brass, it is essential to avoid touching the brass with your bare hands, as this may replace some of the oils you are trying to remove.
Rinse off the soapy water and dry with a clean towel. Some other solutions are to clean brass with vinegar, or a baking soda scrub, for an extra clean. The more dirt and oil you remove from the brass, the better the outcome of your aged brass.
If your brass is already aged and you want to clean tarnished brass, you can use vinegar to wipe away stains or dirt. Just be sure to rinse off the cleaner so the tarnish remains on the piece.
Another aspect of preparing your brass piece is to ensure any lacquered coating is stripped from the object. You can do this by dipping your brass item into a pool of acetone. Even if you are unsure of whether or not you have lacquered brass, you can still add acetone over the surface.
If it looks like the brass has started to peel, then there is a layer of coating. Dunk the brass in the lacquer stripper several times until the peeling stops.
What safety precautions should I take before tarnishing brass?
Aging brass may require close contact with harsh chemicals, such as household ammonia or brass agers. It's essential to wear rubber gloves and goggles for most procedures. Even if the methods don't call for gloves and goggles, avoid getting any flecks of chipped brass in your eyes or pricking your fingers on the rough edges.
When using chemicals like ammonia, perform the process in a well-ventilated area, such as outside or on a porch. After you have successfully achieved the aged brass look you struggled so hard to create, make sure that refinishing your brass item is the next step on your list. This brass finish or sealant will also prevent any harmful chemicals from being passed from the tarnished piece to anyone who handles it.
Aging brass requires a little bit of patience and some helpful techniques to get you started — the best part about aging brass on your own means you have total control over the result. If you only want a little bit of tarnish on your brass object, or maybe a heavy, robust patina, it's left entirely up to your imagination.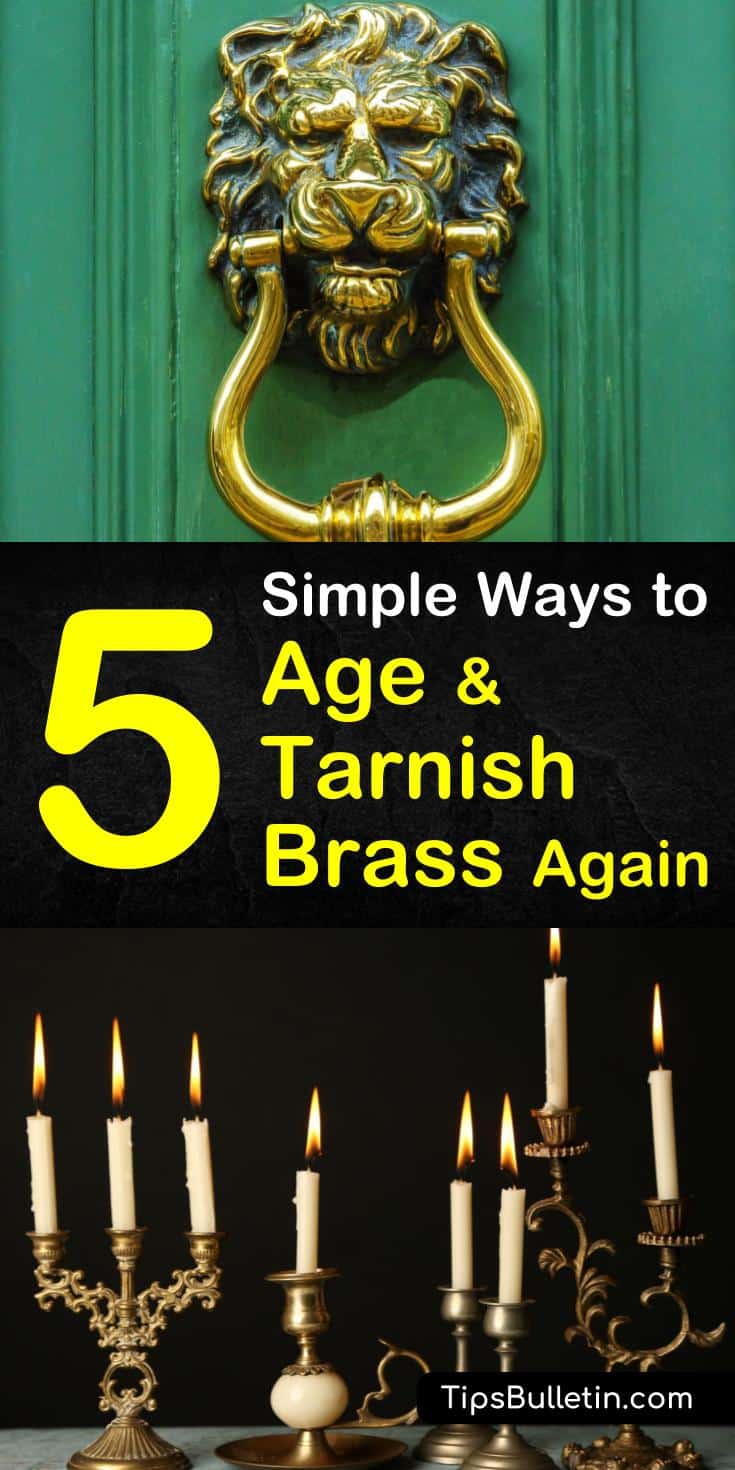 We hope you loved our article on how to create that antique brass look for all your favorite solid brass fixtures. If you did, don't forget to share these nifty tips for how to tarnish brass with friends and family on Facebook and Pinterest.