Some of the best home-cooked dishes start with celery, and keeping it crispy makes a significant difference in its textural impact. The problem with buying celery is that a little goes a long way, and an entire bunch is often too much to use before it loses its crispness. Knowing how to tell if celery is bad is similar to telling how most other veggies have gone bad.
If you think your celery has gone bad, there are a few factors to keep a close eye on. Raw celery is known for being extremely low-calorie. With only ten calories per stalk, it takes your body more energy to burn more than that amount of calories.
Celery adds deeper flavors when sauteed or slow-cooked into hot dishes. No matter how you use celery, learning how to tell when celery is gone bad will make a notable difference in your cooking quality.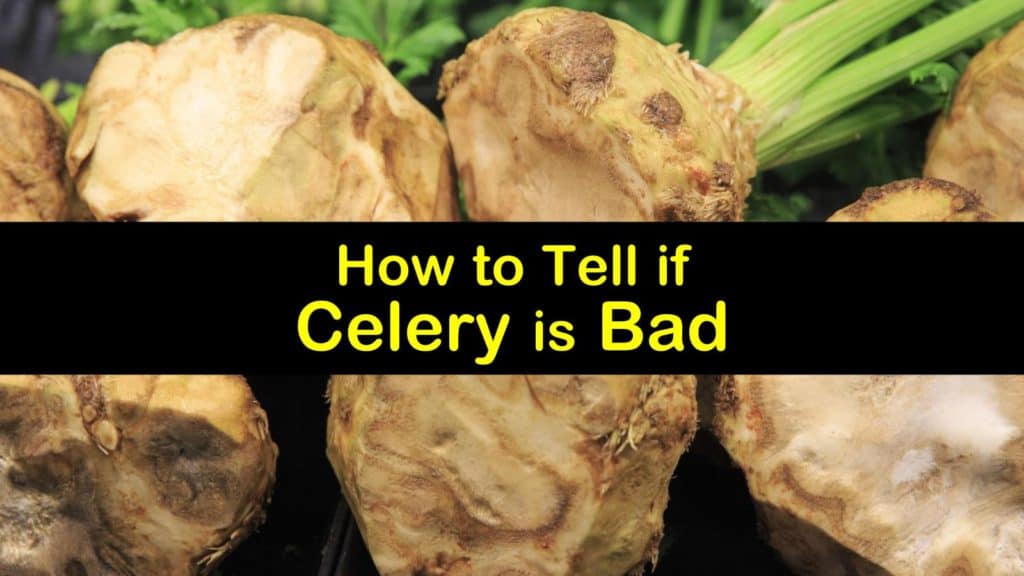 How to Tell When Celery is Gone Bad at the Store
Does celery go bad? Does ginger expire? Unfortunately, all foods spoil after a certain time.
Storage location also plays a part in food preservation. How long do onions last in pantry is different from how long celery lasts in the fridge or freezer.
When learning how to tell if celery is bad, the first place you should start looking for fresh vegetables is at the grocery store, before you even purchase them. Start by inspecting the sell-by date.
Of course, you can always grow celery yourself, too. This makes it even easier to tell when it's fresh.
There won't always be one, but it's worth the extra five seconds to check. The vegetable bin at the store has products from different delivery days. The freshest celery is vibrant green in color, with the very bottom of the stalk turning whitish.
Crisp celery stalks are a massive indicator of freshness. The crispier they are, the more likely they are to stay fresh for a longer period. Limp celery means the veggies are old, and you never want to buy them that way.
How to Tell if Celery is Bad at Home
We have opened the crisper drawer countless times and questioned how long our celery has been sitting in there. When you bring your veggies home, remove them from the plastic bag they come in.
Wrap celery stalks in a barely damp paper towel and store them in a food storage bag in the vegetable drawer. Use a dark permanent marker or pen to write the purchase date on the plastic bag, so you know how long it has been since you bought it.
How long does celery last? The shelf life of celery when stored this way is two to four weeks. Do Brussels sprouts go bad like celery does?
It's well known that vegetables like asparagus will go bad when the stalk starts to feel limp, releases liquid, or has a funny smell or slimy texture.
Alternative Ways to Store Celery
There are other ways to keep celery fresh in the refrigerator for longer periods, especially when it is already cut. Ethylene gas is released from fruits and veggies once harvested and cut. Keep your stalks of celery away from other fresh produce when possible.
Wrapping a stalk of celery in aluminum foil traps some moisture while allowing the gas to escape. This tactic is another simple way to store celery sticks for longer periods.
If you have cut celery stalks on your cutting board, store the sticks in a clean glass or bowl filled with cold water so they are covered. Keep the glass in your fridge and change the water every two to three days.
Freezing Celery
If you're learning how to tell when celery is gone bad, the freezer is an excellent place to store celery. Before freezing celery, make sure you blanch it to help it maintain its color and slow the spoiling process.
Blanching involves dunking the celery stalks in boiling water for 30 seconds and then immediately submerging them into ice water, stopping them from cooking.
Dry the blanched celery with paper towels and store the celery in freezer bags, an airtight container, or some other type of freezer safe container. Keep celery in the freezer for up to one year.
Remove the stalks as necessary and throw them into hot pots when cooking a stir-fry, soups, or any dish of your choosing.
It's possible to defrost the celery on your kitchen counter if you'd like, but the defrosted celery texture won't remain the same as raw celery.
What to do when Celery has Gone Bad
If your stalks of celery have gone bad, the best thing to do is to throw them out. Nobody wants to eat rotten celery. However, if the celery is on the verge of going bad, there are still some ways you can use them.
One of the best things to do when celery has gone bad is to turn it into juice. Celery juice is delicious when blended with fruits and veggies like green apples and spinach. Juices are beneficial for our health and cause less waste.
If you don't feel too excited about making celery juice, another fantastic option is to freeze celery until you're ready to put them in your compost bin.
When you add old food to a compost bin, those nutrients get returned to your yard, so your garden can flourish and provide you with even more health benefits.
The Tastiest Way to Store Celery
If you have a surplus of fresh celery that you know you won't be able to finish, preserve celery by turning it into pickles. This is one of the tastiest recipes there is. The salty brine soaks into the veggies so that they're even crispier than traditional pickles.
Wash every individual celery stalk so all the dirt is removed. Cut the stalks into four-inch pieces, or whatever size you desire. Add the celery, garlic, mustard, dill, and peppercorns to a glass jar.
Bring the water, vinegar, salt, and sugar to a boil over a high heat burner. Pour the celery brine into the glass jar, so each stalk is covered.
Put a lid on the container tightly and place the pickles in the refrigerator. Allow the celery pickles to marinate for three days before eating them. Store the pickles for up to a month.
Knowing when do potatoes go bad is just as important as celery and other vegetables. No one wants to eat spoiled vegetables, especially with the possibility of getting sick.
There is so much you're able to do with celery. Even though the flavor is subtle, you'd be surprised how a small addition makes a huge difference in the taste of your favorite recipes.
Learning how to tell when celery has gone bad is important no matter what level cook you are.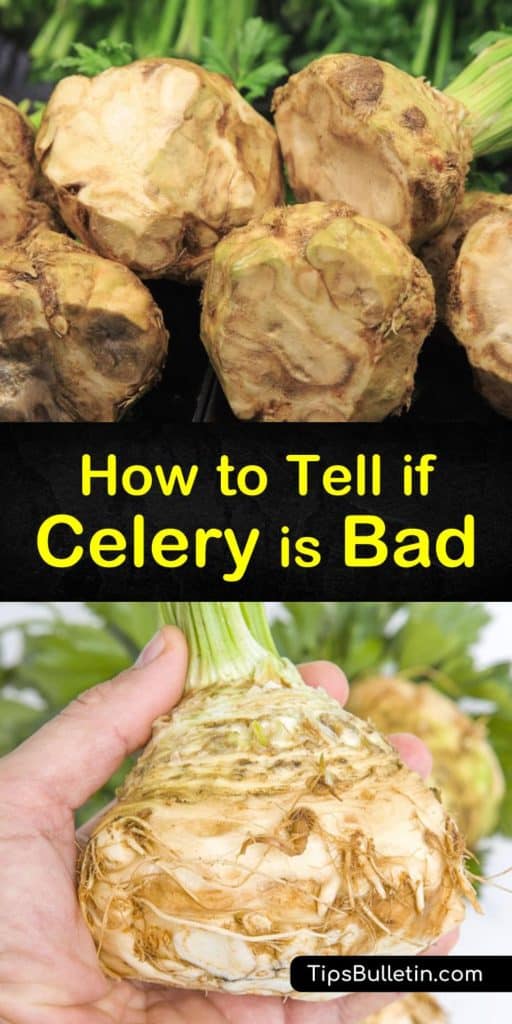 If this article taught you how to tell if celery is bad, share these tips for keeping celery fresh on Facebook and Pinterest.