Bathroom tile and grout can make our homes shine, but they can also be a source of health and cleanliness issues. Black mold and mildew can turn your grout into a hazard and a nightmare to clean. Knowing how to use a steam cleaner for grout cleaning helps you keep your home looking its best.
When you know how to use a steam cleaner to clean grout, you can ensure that your home and family are safe. Our guide will help you get the information you need on how to use a tile and grout steam cleaner.
We give you a step-by-step procedure to use whenever you want to get your shower and bathroom tiles looking like new. With our assistance and a high pressure cleaner, you'll be ready to take on the worst grout with pressurized steam and walk away from your bathroom a winner.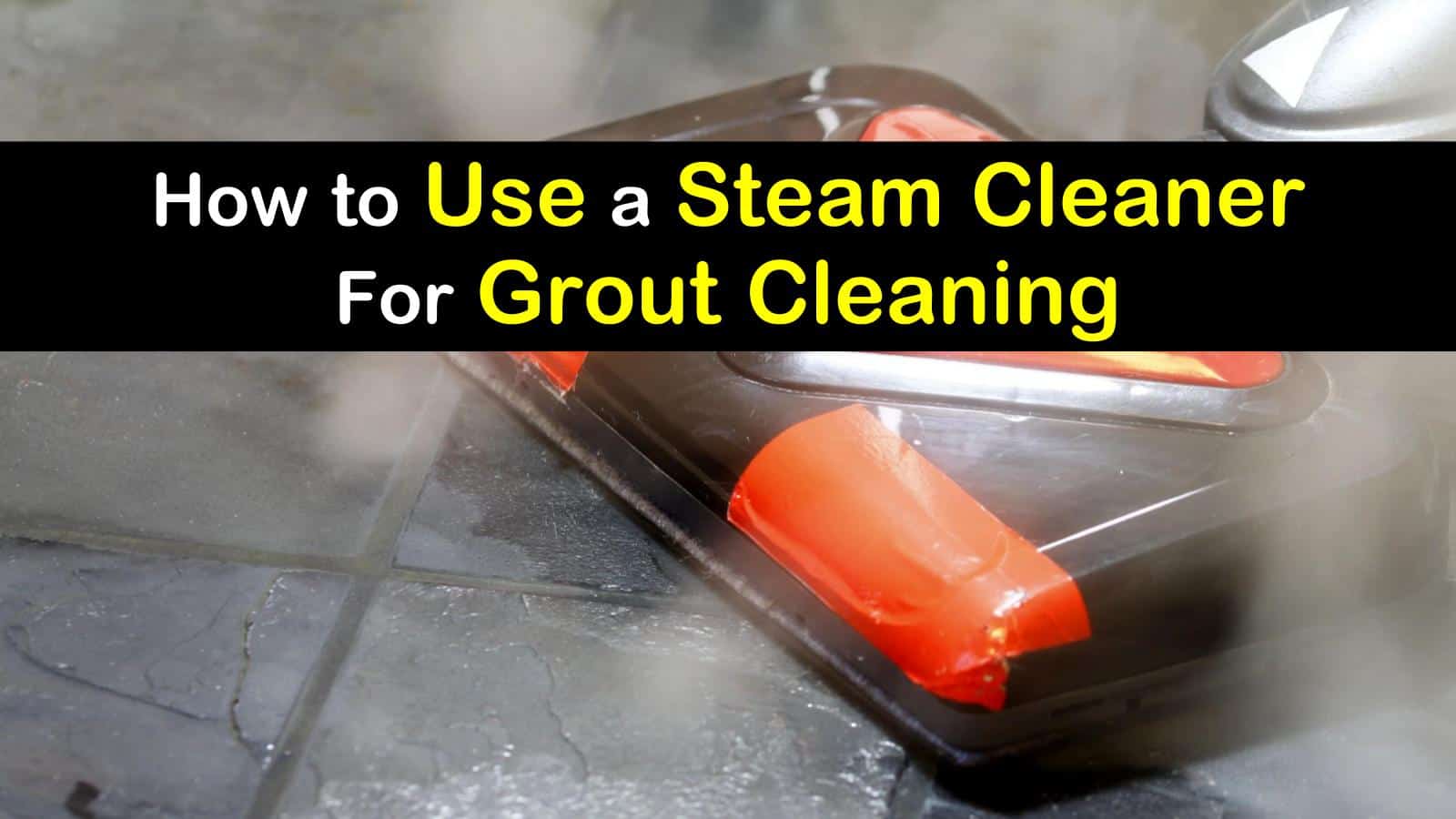 Using a Steam Cleaner for Grout Cleaning
When you want to steam clean tiles, you need to make sure that you have everything ready to go before you start. You need to know the answer to the question, "how can you get rid of mold," too.
A steam mop or steam cleaner is a large, heavy-duty piece of equipment, so you don't want to have to drop it to work on something you overlooked. Having a game plan and getting your tile and grout ready for its big moment with the bathroom steam cleaner ensures you're always prepared to start cleaning.
Steam clean your bathroom tiles while cleaning the grout at the same time. All the surfaces will gleam.
Preparing to Use a Tile and Grout Steam Cleaner
This section covers how to get your surfaces ready before you use your tile and grout steam cleaner to clean grout. You'll find out how to make sure that your grout is prepped and in the perfect condition to take on a good steaming.
We show you how to work on your moldy grout so that the steam cleaner is effective and cuts through black mold and other contaminants without a problem. A little advance prep time can make a huge difference.
Get Your Tiles Clean Before You Steam Them
Because you're going to be using a steam mop or cleaner on your grout, you might think that you can skip a pre-steam clean job. The truth is that your steam cleaner is effective but needs a well-cleaned surface on which to operate.
When you clean with a tile cleaner before using your tile and grout steam cleaner, you remove any obstacles the steamer might encounter as it works on the grout. Good pre-cleaning is essential to productive steam cleaning. Our grout cleaner recipe also makes a great homemade carpet shampoo for steam cleaner projects.
Don the gloves. The best ways to clean grout are to first sweep the tiles and pick up any dirt or dust build up on hard surfaces with a dustpan. Sprinkle baking soda on the grout line and all grout joints. Fill the bottle with vinegar, and spray down the tile and grout.
Scrub the grout and any soap scum and stains on the tiles with a toothbrush or scrubber. This solution is an ideal black mold cleaner so be sure to take care of the corners and out of the way spots to eliminate all mold. Wipe the tiles completely clean with a sponge, and give the joints a good mopping, too.
There is no need to dry the surface if you will be using the steamer as your next step. This recipe also makes for a fantastic DIY concrete cleaner with vinegar.
Select a Quality Steam Cleaner
If your only experience with steam cleaners has been an occasional rental from a hardware or grocery store for deep cleaning, you might find yourself overwhelmed with choices. Nowadays, when you want to use a commercial steam cleaner to clean grout, you can select from lots of different makes and models.
Your goal is to find a tile and grout steam cleaner that will get the job done and doesn't cost an arm and a leg. The McCulloch MC1275 is a high quality choice for a cleaner and won't break the bank. It might be the best steam mop around.
The Bissell PowerFresh is another fantastic option, with pinpoint steam control and a cost that is even lower than the MC1275. It's earned a spot on the list as the best steam cleaner for the price.
And, the Canister SteamFast SF-275 is another top-notch floor cleaner that won't put your checkbook in the red when you buy it. All of these steam mops come with brush attachments such as grout brush and scrub brush. They're just what you want when you need to know how to use a steam cleaner for grout cleaning and for cleaning porcelain and ceramic tiles.
Using a Steam Cleaner to Clean Grout
Once you've cleaned the bathroom tile grout free of grime and have picked out your favorite model from the pressurized grout steam cleaners, it's time to start steaming. Your steam mop is a cleaning tool that puts out a lot of heat and pressure. That heat and steam pressure can damage your tile floor if you don't know how to use the steamer correctly.
To ensure that your steam cleaning is effective and cleans away mold and mildew across large areas, you need to use the appropriate cleaning method. You also need to know how to treat your grout after steaming it so you won't have to steam clean it again for a long time.
This section examines both the steam cleaning process and the post-steam sealing procedure to keep your tile floor in good shape.
We walk you through your steam cleaner's operation and lay out the proper steps you should take to make your cleaning effective. And, we close out our article by showing you how to seal your grout and prevent new black grout in shower tile floors from popping up.
Steam and Scrub the Tile and Grout
Start your steam session by attaching any brush that comes with your cleaner. The brush will focus the steam spray and make the pressure wash more effective. Turn on the steamer, and gently scrub the bristles on the grout lines between the tiles.
Be sure to refill the water tank regularly. Avoid running over your power cord as you work. When you've cleaned away all dirt, mold, or other stains, you can remove the tile brush attachment.
Attach a rectangular floor tool if your cleaner comes with one. Then, use the steam cleaner to gently sweep across the tile floor, making sure to clean every surface as you go. Don't use too much pressure, as doing so can crack or otherwise damage the tile.
When you've finished with the steamer, wipe the tiles and grout with a clean microfiber cloth or paper towel. Hardwood floors will warp when exposed to steam, so never clean hard floors that are not made of tile with a heavy-duty steam cleaner.
This process is similar to steam cleaning an oven but you obviously don't use a steamer inside the oven. Instead, a bowl of vinegar and water heated in the oven loosens debris and grease. You must wipe it out after the oven cools, while a grout steamer cleans away dirt as it steams.
Reseal the Grout
One of the most critical and frequently overlooked steps when steam cleaning grout and tile is the resealing stage. It's essential to reseal your grout once you've finished steam cleaning it to prevent recurrences of mold and other contaminants.
Without proper sealing, your grout could wind up moldy again in no time. It doesn't matter whether your grout had a seal before, either. You can always seal it again.
Don your safety gear and check your sealer's instructions. Apply at least one coat of sealer to your grout and wait for a while before exposing it to water or other potential cleaners. Always follow manufacturer instructions to ensure that the product works correctly.
We hope you had a wonderful time looking through our tile and grout steam cleaner instructions. Your bathroom tile and grout can get moldy and present a health hazard to your family if you're not careful. Our guide shows you how to use a steam cleaner to clean grout and keep your home looking its best.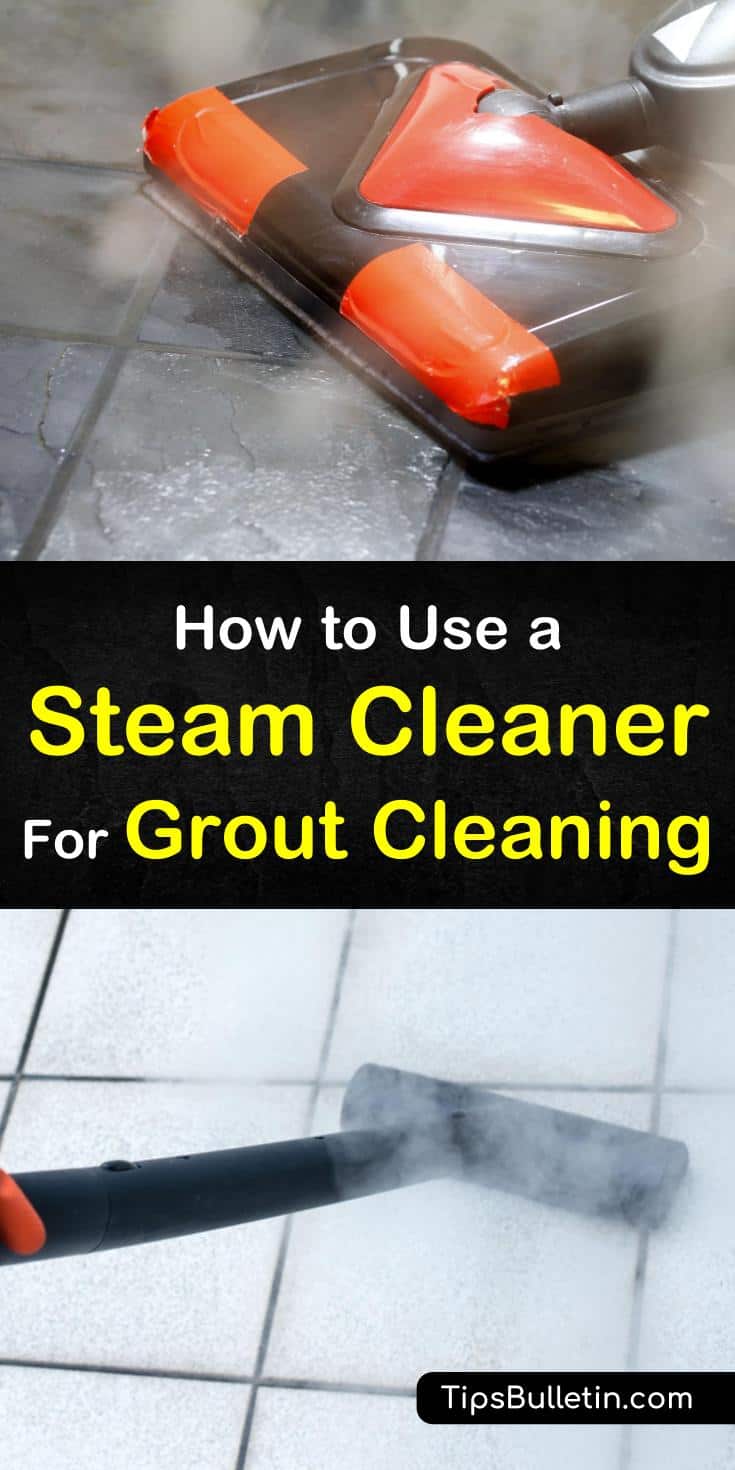 Thanks for checking out our steam cleaning guide. If you found our tile cleaning instructions useful, we'd appreciate it if you'd share our tips on how to use a steam cleaner for grout cleaning with your family and friends on Pinterest and Facebook.