Searching for a homemade fertilizer for growing tomatoes may seem daunting. If you've ever wondered how to use coffee grounds to fertilize your tomato plants, you're not alone. Fresh ground coffee is a delicious morning drink, and the waste it creates is a perfect organic fertilizer to enrich your garden soil to grow tomato plants.
Tomato plants are the most popular selection for the vegetable garden, and given how many people enjoy coffee, using coffee grounds for tomato plants makes perfect sense. Fertilizing tomato plants is an excellent way to offer more nutrient particles for increased fruit production, overall health, and resilience against diseases such as blossom end rot
Tomatoes are acid loving plants planted in the early spring. They enjoy slightly acidic soil with a soil pH between 6.0 and 6.5, rich in organic matter with good drainage. If you've ever asked are coffee grounds good for tomato plants, the answer is yes. Coffee grounds supply many critical nutrients to help your tomatoes have their best harvest with many ripe and tasty fruits.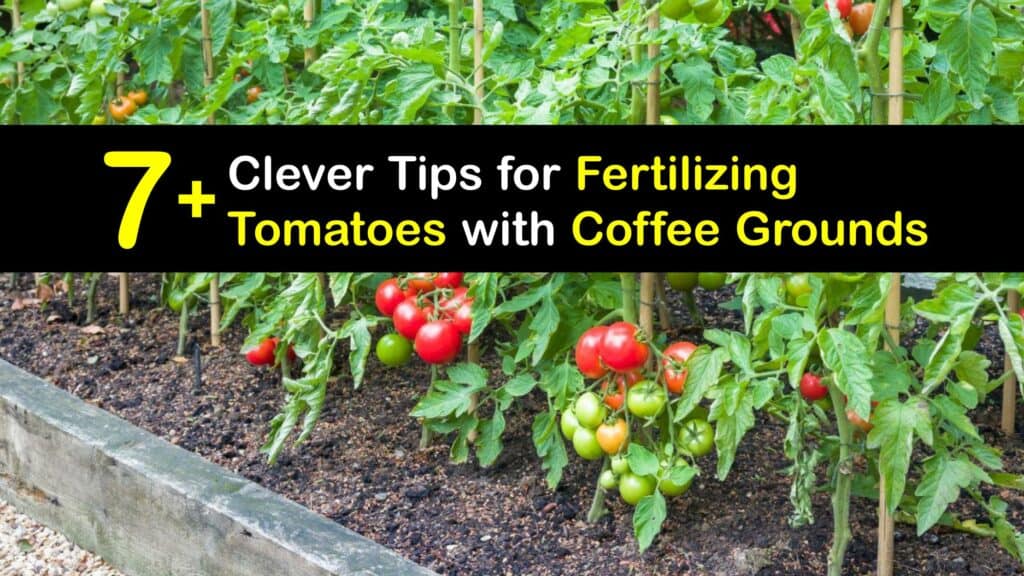 Using My Coffee Grounds for My Tomato Plants
Whether you're an organic gardener, interested in reducing food waste or want to save money, learning how to use coffee grounds to fertilize your tomato plants is helpful. As organic and natural gardening practices grow, many home gardeners are eager to remove dangerous chemicals and toxic compounds from their vegetable garden.
Recycling kitchen scraps lessens food waste and improves self-sufficiency, and reusing your otherwise discarded coffee grounds is easy. As food prices and fertilizer costs rise, employing coffee grounds for tomato plants is a clever way to reduce expenditure while still providing your plants with everything they need for a large output of fruit.
Learning about the role of coffee grounds in the garden allows gardeners to stop wondering are coffee grounds good for tomato plants and put their old grounds to work.
Are Coffee Grounds Good for My Tomato Plants?
Fertilizing plants offers numerous benefits and is particularly important for food crops like tomatoes to ensure they produce a large, delicious harvest of succulent tomato fruit. Fertilization increases the nutrients available in the soil for a plant to use, whether you follow the way to plant tomato plants in a bucket or the vegetable garden. Coffee grounds contain several vital compounds to help your tomato plant grow.
These nutrients help power your plants' growth, flowering, and fruiting. Coffee grounds also absorb harmful heavy metals from the soil before they can reach your plant and play a role in attracting helpful worms to garden beds.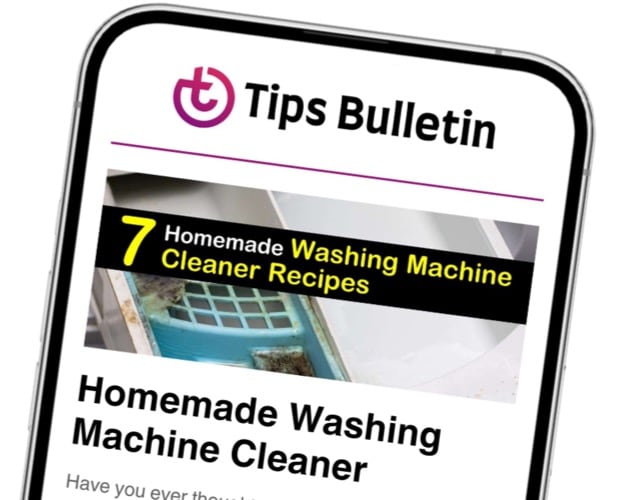 Finally, an email that Transforms Your Home.
Get the latest home and garden tips from our experts, delivered straight to your inbox.
The strong smells of coffee grounds can get rid of bugs on tomato plants, too. Some insects are sensitive to the odor and will stay away. For others, try a neem oil treatment.
How I Use Coffee Grounds to Fertilize My Tomato Plants
It's simple to use coffee grounds as a granular fertilizer to add nutrition to the soil for your tomato plants. Spread or sprinkle your discarded grinds over the earth at the bases of your plants and water at the regular watering time.
There's no need to dry, drain or do anything special with your grounds. If your coffee filters are biodegradable, they are safe to add to the compost pile as brown material.
Coffee grounds work well as a side dressing to give your tomato plants a quick shot of extra nutrition and may even be added to the hole before transplanting tomato seeds into the garden. How much space to tomato plants need? It depends on the variety but using coffee grounds as a granular fertilizer adds texture to the soil, increasing airflow and reducing fungal disease.
Coffee Grounds for My Garden Tomatoes – Liquid Fertilizer
If you prefer liquid fertilizer, brew some using your used coffee grounds and make a fertilizer or foliar spray your tomato plants love.
Let the mix steep overnight for at least 12 hours for this way to use coffee grounds as fertilizer. Strain and use the liquid as fertilizer at the base of tomato plants or as a foliar feed to spray directly onto the leaves.
This liquid fertilizer is not the same as using leftover coffee on your plants. Discarded coffee includes chemicals extracted from the grinds, making it more acidic. Acid-loving plants like tomatoes appreciate the occasional coffee watering, but without sugar, cream, and other coffee additives.
Spent Coffee Ground and Banana Peel Fertilizer for My Tomato Plants
Due to their high potassium content, banana peels are an excellent food source for preserving the vigor of tomato plants and boosting their resistance to ailments like blossom end rot and fungal infections.
Dry your old peels in the sun or bake them at low heat until they are crisp, then grind them into powder and mix in equal parts with your coffee grounds. Use the coffee ground and banana peel mixture as a granular fertilizer or side dressing.
In addition to the nutrients contained in coffee grounds, banana peels are an easy way to provide extra magnesium, sulfur, calcium, phosphates, and potassium.
My
Fresh Coffee Grounds and Epsom Salt Tomato Fertilizer
Epsom salt is one of the most accessible homemade tomato fertilizer options, making it a perfect companion to coffee grounds for a nutrient-packed fertilizer. Due to Epsom salt's high quantities of sulfur and magnesium, it offers much to tomato plants.
Despite being classified as salt, Epsom salt does not accumulate in the soil or impair ground quality. It helps tomato plants produce flowers, increasing the amount of fruit they yield and keeping snails and slugs out of your yard.
Dissolve the Epsom salt and the coffee grounds in water, and sprinkle your tomato plants as usual with the solution.
Adding Ground Coffee Beans to My Compost Pile
Enrich your compost heap with leftover coffee grounds for tomato plant growth. Due to their nutrient density, coffee grounds are an ideal compost material to make nourishing food for your tomato plants.
Because coffee grounds are a nitrogen source, they are classified as green composting material, similar to plant waste, organic material, and grass clippings. Most experts advise a ratio of one part green items to two to three parts brown, such as leaves, while actively composting.
Your compost pile shouldn't contain more than twenty percent coffee grinds as this may hinder the composting action or shut it down altogether.
Coffee Ground Mulch Conserves My Soil Moisture
The breakdown of the coffee grounds by underground organisms improves the structure of the soil by supplying nitrogen—earthworms aid in incorporating the grinds into the soil, enhancing its texture.
In addition to helping the soil quality, a thin covering of coffee grounds acts as an effective slug barrier because of their sharp, abrasive edges and natural acidity, plus research indicates caffeine is poisonous to slugs.
Avoid adding a heavy coating of coffee grounds since they may clump and solidify, blocking the passage of water or air into the earth. Apply a layer of coffee grounds covering the entire soil surface, including around the bases of your tomato plants.
About a one-inch thick layer of grounds provides adequate coverage for moisture retention and other advantages. Coffee grounds are also great for lawn and grass when sprinkled over the area.
Coffee Ground and Eggshells Mulch to Grow My Tomato Plants
Egg shells make an excellent mix-in with your coffee ground mulch and further slash your kitchen waste by recycling it into valuable garden products. Crushed eggshells for your tomato plants are loaded with nutrition, the main compound being calcium.
Calcium helps your tomato fruits form robust walls to keep them from being mushy and bland. As eggshells break down, they improve the soil consistency and increase drainage.
Dry and crush your eggshells into small chunks and mix them with your coffee grounds. For acid-loving plants such as tomatoes, don't use too many eggshells. Over time, the shells decompose and may reduce the soil acidity if present in larger quantities. Adding eggshells to your coffee ground mulch provides more nutrients and boosts soil quality.
Almost every household creates coffee ground waste, and if you grow tomato plants, this equates to a lot of free fertilizer instead of letting the grinds go in the trash. Unlike commercial fertilizer blends, coffee grounds are a natural byproduct of the coffee bean with no harmful chemicals.
Even after being brewed, grounds contain several crucial minerals to help your tomato plants establish, grow, and set fruit.
Whether you like liquid or granular fertilizers or prefer to combine coffee grounds with another natural product, there are ideas for everyone when it comes to using coffee grounds for tomato plants.
Fertilized plants produce more tomatoes with a higher quality texture and flavor. Enrich your garden soil with coffee grounds to enjoy lots of sweet and flavorful tomatoes from your home garden this growing season.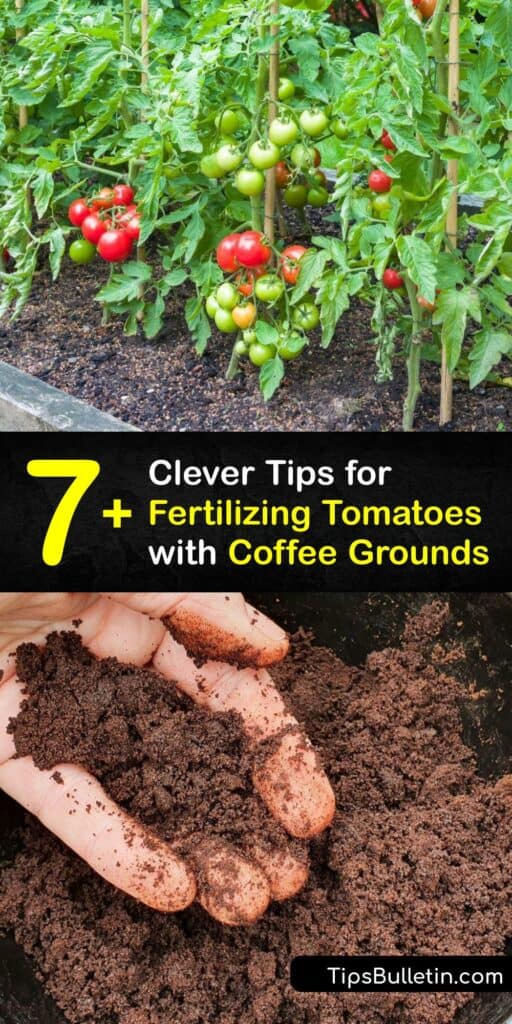 If you loved this article on how to use coffee grounds to fertilize your tomato plants, please share this brilliant information on coffee grounds for tomato plants with your friends and family on Pinterest and Facebook.