Nothing makes people shudder faster than the mention of bed bugs. Finding bed bug bites on your legs and body after sleeping is horrifying, leaving you searching for how to use neem oil for bed bugs or any other pest control method.
Unfortunately, it's not uncommon to have an infestation of bed bugs, and figuring out how to get rid of bed bugs isn't easy. Thousands of DIY solutions come up online, including essential oils and the use of cold pressed neem oil.
Neem oil comes from the neem tree and is pressed from the leaves. It has a variety of properties, including antibacterial and insect repellent. Most consider this non-toxic and safe to use in gardens and houses.
It's a fantastic pest management option for gardens and homes. Is neem oil safe to use if you have pets and kids?
Yes! When appropriately applied, neem oil is safe to use around humans, pets, wildlife, and fish. No studies indicate that neem oil causes cancer or other diseases, so feel confident using this around your family.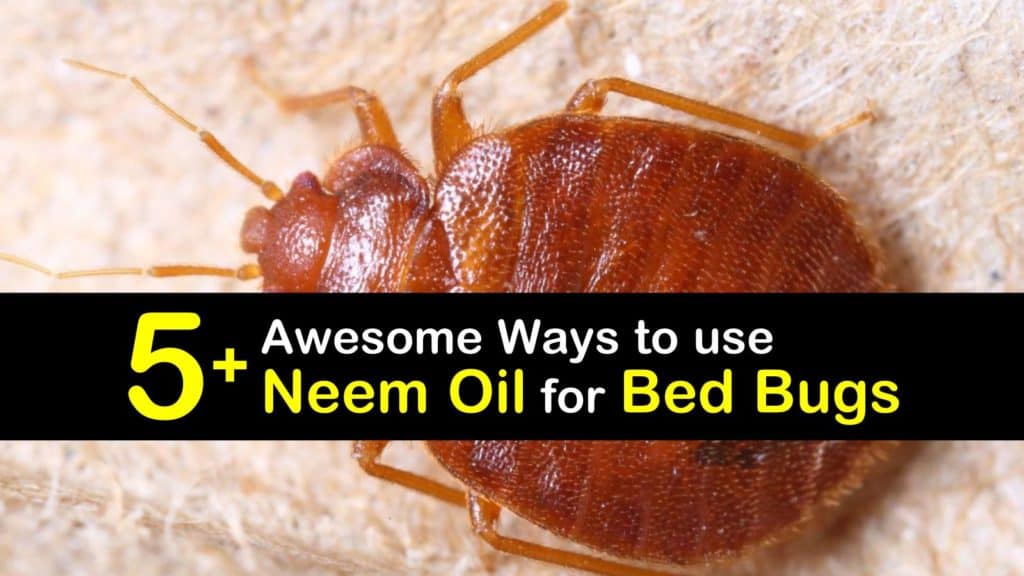 How to Get Rid of Bed Bugs using Neem Oil
Before using an insecticide or pesticide, natural options should be considered for a bed bug infestation. Not everyone likes to resort to chemicals, and if you feel the same way, you can learn how to use neem oil for bed bugs.
You might wonder – does neem oil repel bed bugs, or does neem oil kill bed bugs? It does both. Neem oil is better at repelling bed bugs, but it kills the ones it touches.
So, it's an effective strategy to try before resorting to an exterminator. Talk to your doctor if you have concerns.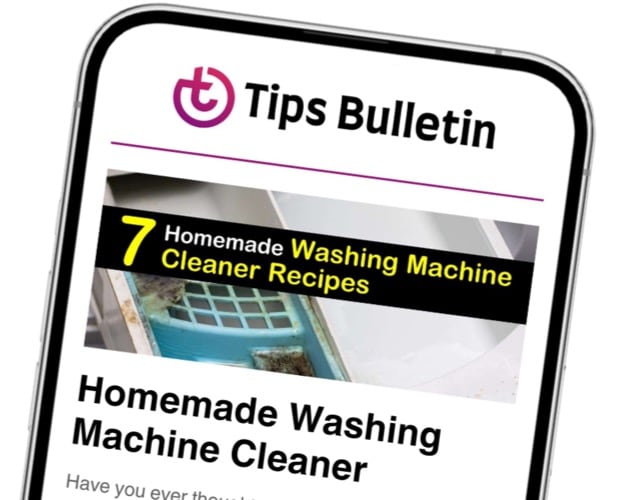 Finally, an email that Transforms Your Home.
Get the latest home and garden tips from our experts, delivered straight to your inbox.
Watch for Early Infestation Signs
Before using any treatment, watch for early infestation signs of bed bugs. It's easy to think you have a bed bug infestation, but the signs could be another pest, such as fleas.
Catching an infestation early makes it easier to treat. Look for these common early signs of bed bugs.
How long will bed bugs live without a host? These persistent bugs can last a lot longer than you think without eating. This is why it's so important to take care of the issue thoroughly.
Thoroughly Clean the Space
Before using any treatments, it's crucial to thoroughly clean your home, especially wherever you find bed bugs. Remove any bedding, sheets, and pillows. While it's best to replace them with new ones, that's cost-prohibitive to many, so wash in hot water.
Mattresses are tough to clean. It's recommended to purchase a new mattress, but if not possible, use a cover to protect it from future infestations. Spend a lot of time vacuuming.
Bed bugs leave encasements and excrement everywhere, so you should vacuum baseboards, couches, chairs, mattresses, and every place possible.
Use a neem spray or an essential oil-based spray to wipe down the walls, bed frames, baseboards, and under your bed or around the couch.
A concentrated spray must be diluted for wiping down these areas; add one to four oz of water and ½ teaspoon of dish soap into a spray bottle. This spray works great.
Does Neem Oil Kill Bed Bugs? Yes!
Neem oil is commonly used in garden beds as an organic pesticide, but cold-pressed neem oil is also a bed bug killer. It's the only EPA-approved biopesticide that's safe to use indoors.
Neem oil kills bed bugs, larvae, and bed bug eggs. It's definitely an easy way to get rid of bed bugs. When discussing does neem oil kill bed bugs, it's essential to know that it needs to contact the bed bug to kill it.
Being thorough with your application is necessary to ensure it comes in contact with as many as possible. Bed bugs reproduce quickly, so your goal is to kill as many as possible with your initial spray.
If the crevices are small enough that a credit card fits, bed bugs can find their way into that area. These pests love to find every hiding place possible.
How to Use Neem Oil for Bed Bugs with Mint
Some swear by combining neem oil and mint. Both are antibacterial and have insect repellent properties.
For this homemade bed bug repellent, either spread neem leaves and mint leaves around your bed, furniture, and other hiding places or use neem oil spray and mint essential oils for bed bugs throughout the infested area.
Try lavender oil to kill bed bugs as well as mint or you can combine the two for a pleasant scent that does double-duty.
Many essential oils are effective for insect control. Make a tea tree oil spray for bed bugs or mix with cedarwood oil and neem oil.
Diatomaceous Earth for Bed Bugs
Another pesticide that you can use along with neem oil spray is pesticide-grade diatomaceous earth. This grade is different from pool or food-grade diatomaceous earth, so pay attention when you buy it.
Often called DE, diatomaceous earth powder for bed bugs is a desiccant that dries out the bugs. The powder kills these pests on a microscopic level, digging into and damaging their skin. Once inside their bodies, diatomaceous earth dries out and kills them.
The great thing about DE is that it doesn't have a short application life. Once spread, it lasts forever. Since neem oil has a short life span, spraying neem oil and laying diatomaceous earth a day or two later is an efficient way to control bed bugs.
More Than One Application of Neem Oil is Required
Neem oil is useful, but it's not as strong as other options used by exterminators. That means you will need to use more than one application to control these blood-sucking pests.
The effects of neem oil last around one week, making it easy for the bed bug populations to come back with a vengeance.
Bed bugs don't eat every day, so they will stay in their hiding place, such as under your baseboards until the coast is clear. Then, they'll come out again. Wait no longer than seven days between this bed bug treatment.
Does Neem Oil Repel Bed Bugs?
While neem oil is a bed bug repellent for rooms and houses, it works better as a repellent on your body. It can prevent bed bugs from eating you while sleeping in bed.
When traveling or staying in hotels that might feel sketchy, using a neem spray or a neem lotion helps prevent being bitten by bed bugs. Neem lotion or salve also reduces itchiness if bed bugs bite you.
The question of does neem oil kill bed bugs is hard to answer. We know that it kills the bugs that it touches, but it won't kill them if it doesn't touch the bug.
If you're wondering – does neem oil repel bed bugs – the answer is a big yes. Neem oil is an effective repellent for your body and house, but using it as an extermination method is tricky.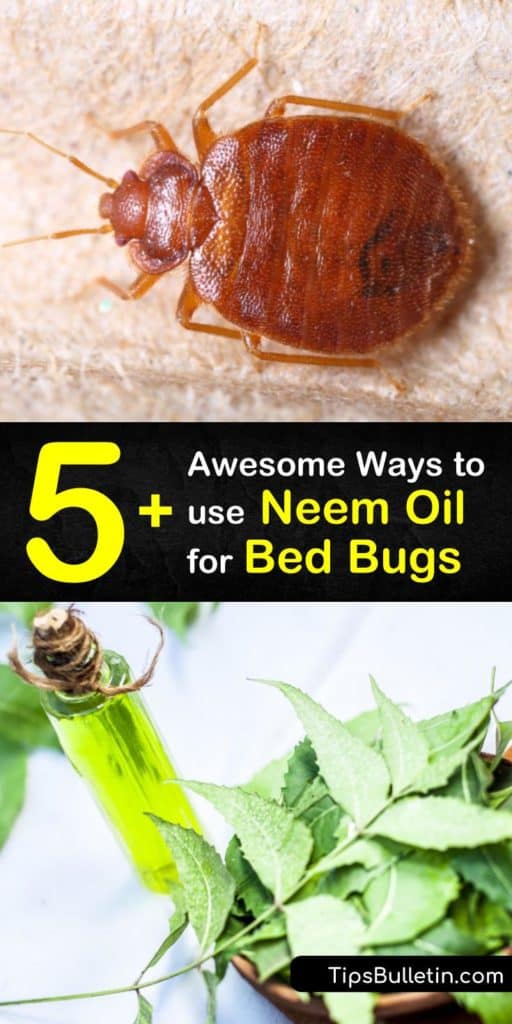 If you're struggling and need to learn how to use neem oil for bed bugs, share with your other friends who need to get rid of bed bugs on Pinterest or Facebook.