Cleaning canvas shoes in the washing machine is simple and quick when you know the right steps.
Step-by-Step Guide to Cleaning Canvas Shoes in the Washing Machine
First, before throwing your canvas shoes into the wash, pre-treat them. Use a mixture of one cup of dish soap or liquid detergent and one cup of distilled white vinegar. Scrub the shoes gently to remove any stubborn dirt or scuff marks. You can also use a stain remover like Oxiclean or even white paste toothpaste to tackle tougher stains.
Next, remove the insoles and shoelaces from your shoes. Insoles should be cleaned separately, scrubbed with a toothbrush and some mild laundry detergent.
It's time to get those shoes in the washing machine. Place the shoes and the laces in a mesh garment bag or a tied-up pillowcase to prevent them from banging around too much. Add a towel to further minimise the impact. Set your machine on a gentle cycle and use cold water only.
For the detergent, just add one tablespoon of mild liquid laundry soap.
Once you've washed your shoes, avoid the temptation to throw them into a dryer. The high heat could damage the adhesives holding your shoes together. Instead, place the shoes in a warm, dry area and let them air dry.
With these easy steps, you can confidently clean your canvas shoes in your washing machine, ensuring they're always looking fresh and clean for whatever adventures await. It's not just cost-efficient, but also remarkably effective at prolonging the life of your beloved canvas shoes. So, why not give your favorite shoes the care they deserve? After all, every pair of shoes deserves a second chance at life.
Have you ever wondered how to wash canvas shoes in the washing machine? It's not quite as simple as tossing them in and hoping for the best. Save yourself some hassle and check out these helpful tips and tricks.
It's fair to say that canvas shoes have never been more popular. From the humble Converse All Star in 1917 up to our beloved white Vans® today, canvas shoes are here to stay. With that in mind, it's also easy to see that knowing how to clean white canvas shoes could be considered an important life skill these days.
If you're a modern person with multiple pairs of white sneakers, this article is for you. Learn how to pre-treat, prep for the washer, and best drying practices to prolong the life of your favorite shoes. These helpful hints will have you stepping out in spotless sneakers every day of the week.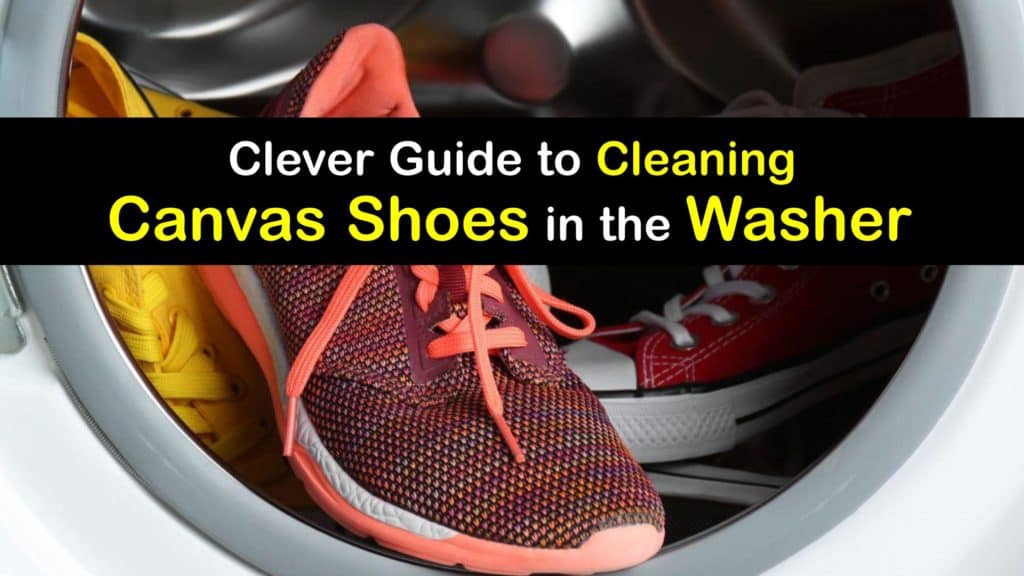 How to Wash Canvas Sneakers in Washing Machine
We all know that the best way to break in canvas shoes is to wear them. What happens, though, if you step in a puddle or something worse? Learn how to refresh your favorite pair of canvas shoes, white Vans®, suede sneakers, and more. Try these simple steps to reinvigorate even the dirtiest shoes.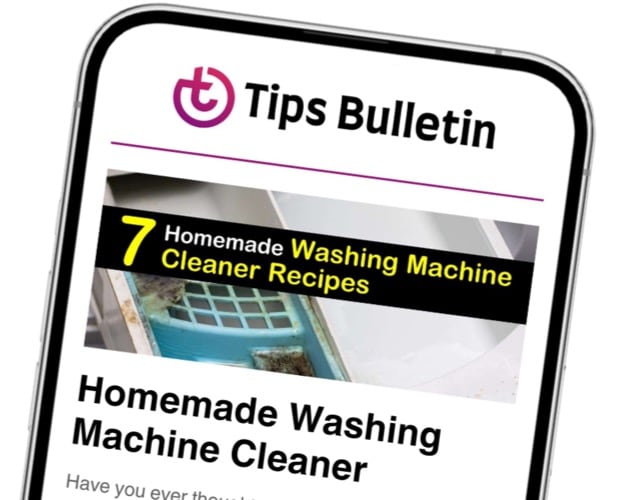 Finally, an email that Transforms Your Home.
Get the latest home and garden tips from our experts, delivered straight to your inbox.
Pre-Treat before You Put Canvas Sneakers in the Washing Machine
Before you toss those muddy shoes in your expensive washing machine, let's look at pre-treating the problem first. Clean scuff marks and excess dirt from your shoes beforehand. A little love and attention go a long way to keeping white shoes white or maintaining the color of other shoes; think of it as rinsing the dishes before machine washing.
Canvas is a durable fabric, but always check the tag on your shoes for wash instructions. At the very least, your white canvas sneakers should stand up to a vigorous spot cleaning.
You can try a traditional stain remover like Oxiclean to get red clay out of white shoes or make your own pre-treatment with this easy recipe. You can also use dish soap to wash shoes in the washer if your shoes don't need pretreating.
Mix the dish soap and white vinegar. Moisten your scrub brush and use circular motions to get as much of the muck off as you can. Rinse with a little warm water if required.
If you're short on time, use a paper towel to wipe the loose dirt before washing Vans® in the washing machine. It saves you from a dirty washer drum and undue stress on your plumbing.
Try scrubbing with a dab of white paste toothpaste to get yellow stains off white canvas shoes. Apply with a toothbrush and let it sit for a half hour or so to work on the stain. Repeat if necessary.
Baking soda is another option that works quite well. Cleaning white mesh shoes with baking soda and water usually yields excellent results.
What about Insoles?
Before putting canvas sneakers in the washing machine, let's talk about insoles. Once you've removed your insoles, you can either set them aside to wait for your shoes or scrub them down with a toothbrush and some mild laundry detergent.
Feel free to add a bit of distilled white vinegar for extra odor-fighting power. Don't put your insoles in the washer; they're likely to become waterlogged and take days to air dry.
Washing Shoes and Suede
On the topic of shoe washing no-no's, do not put your suede or leather shoes in the washing machine. The fabric shouldn't be submerged or even be allowed to get damp.
However, there are options; if you love suede sneakers or suede Vans®, consider investing in a suede brush and some suede or leather protectors. Other fussy fabrics like silk, vinyl, or anything heavily embroidered is better off going to your local shoe specialist for expert care and cleaning.
How to Wash Canvas Sneakers in Washing Machine
Now you're ready to learn how to clean white canvas shoes in the washing machine. You've pre-treated your sneakers, removed your shoelaces and insoles, and you're waiting for the big finish. Put your washing machine on the gentle cycle, turn the water on cold, and add your mild detergent; it's time to shine.
Pop your shoes and shoelaces into the mesh garment bag and place them in the washing machine. If you don't have a mesh garment bag, a pillowcase tied or clipped at the top works just as well.
Don't forget to toss your old towel into the washer to stop your shoes from banging around inside the washer drum. To avoid unintentional damage to your shoes, don't use hot water or harsh cleaners like bleach. A mild detergent is just what you need for clean white canvas sneakers.
When you start to clean black fabric shoes in the washer, be sure not to mix whites in the load to avoid potential color bleed.
Should You Put Clean White Shoes in the Dryer?
Now that you've discovered how to wash canvas shoes in the washing machine, it's time to figure out what to do with two soaking wet sneakers. It may be tempting to pop your soggy shoes in the dryer instead of letting them air dry, but we don't recommend it.
The dryer's high heat breaks down adhesives used to assemble your shoes. They won't last long being run through the dryer regularly. Instead, place your shoes in a warm, dry place and let nature do its thing.
How to Wash Canvas Shoes in the Washing Machine
Take the guesswork out of Googling "how to wash canvas sneakers in washing machine" with this pre-wash checklist. Keep yourself organized so you can confidently tackle that pile of white shoes in the closet.
Just like that, you've learned how to wash canvas shoes in the washing machine. We hope you're excited to get started on reviving your old shoes, or maybe this will inspire you to buy white canvas shoes in the future.
Remember, it's always good to keep a clean set of white sneakers at the ready because you never know what adventures the future holds.
If you enjoyed learning how to wash canvas shoes in the washing machine, then share these hot tips with a friend on Pinterest or Facebook who also loves their white sneakers.