Keeping your shoes clean is easier than you might think.
Remove excess dirt using a soft brush or cloth.
Check the care label for any specific cleaning instructions.
Use appropriate cleaning solutions like mild detergent, vinegar, baking soda, or a mixture of these, depending on the shoe material.
Gently hand wash or machine wash (if suitable) using a mesh bag to protect the shoes.
Air dry the shoes away from direct heat to maintain their shape and prevent damage.
To ensure your shoes are clean, begin by eliminating as much surface dirt as possible, which makes subsequent cleaning steps more effective. Always consider the material of your shoes before deciding whether to hand wash or machine wash.
If using a machine, protect the shoes inside a mesh bag and opt for a gentle cycle with mild detergent. After washing, it's crucial to let shoes air dry properly in a ventilated area, avoiding direct heat sources. With these simple yet efficient steps, your shoes will be fresh and ready for your next adventure.
It doesn't matter what kind of life you lead; eventually, your shoes are going to get dirty. Fortunately, by just cleaning your shoes on a regular basis, you can remove the excess dirt and grime that often accumulate on your footwear through daily use. Learn how to wash shoes with these practical techniques.
How you wash your shoes will depend solely on what kind of material they are made from, what products you have on hand, and how much time you have to spend. Whether you're looking to clean your sneakers, leather shoes, UGG boots, or heels, here are some simple cleaning techniques to get your footwear looking sparkling clean once again.
These easy cleaning techniques use everyday products that you can find at your local store. Here's how to wash a pair of shoes at home with everyday products.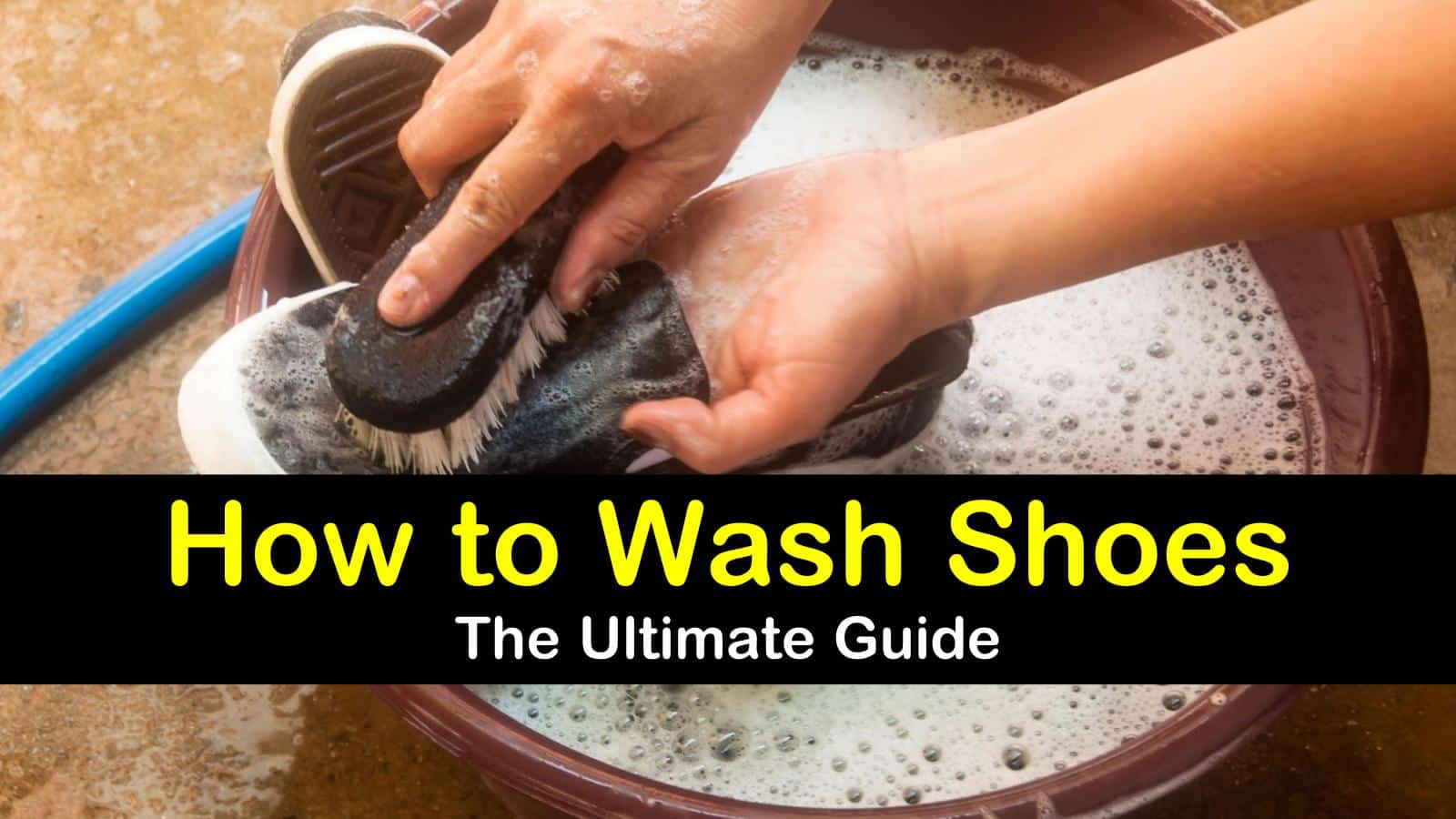 Washing Shoes in Washer
Before you throw your shoes in the washing machine, it's important to know that you shouldn't clean all your different types of shoes in the manner. While you can wash canvas shoes in the washing machine, other materials don't hold up well in the washer.
Shoes that contain animal-based materials, like leather and suede shoes, will be damaged, so it's best to clean these kinds of shoes by hand. This is also true of shoes that contain delicate materials like silk or satin, or those that have embellishments.
Tennis shoes, running shoes, and canvas shoes can all be safely cleaned in the washing machine because they are made of durable textiles like cotton, polyester, and nylon. The same holds true for cleaning slippers of most types. Save yourself some time and skip hand washing these types of shoes, and machine-wash them instead. It's the easiest way to wash tennis shoes if they are machine-washable.
Before you wash shoes in the washing machine as the best way to clean mud off fabric shoes, be sure to check the care label. The same is true when drying tennis shoes. Air-drying is usually the best way to go.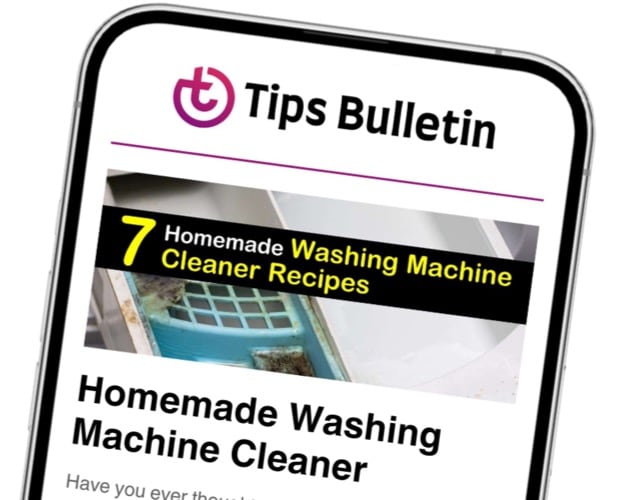 Finally, an email that Transforms Your Home.
Get the latest home and garden tips from our experts, delivered straight to your inbox.
Start by removing the laces and insoles from the shoes. Use a soft bristled brush, an old toothbrush to remove any loose dirt from the surface. To remove stubborn dirt, hold the shoes under warm water to remove stains and excess debris. Doing this helps washing machines do the job more efficiently.
Place your shoes and shoelaces in a mesh laundry bag or pillowcase to keep them from getting snagged on the inside of the washer drum. To reduce the amount of noise washing the shoes will make, you can fill the rest of the washer with a load of towels to act as a buffer between your shoes and the drum of the washing machine.
Add mild laundry detergent and wash in cold water on a gentle cycle. The water temperature should be no hotter than 86 degrees Fahrenheit to prevent the colors of your shoes from fading or running. Remove the shoes from the washer. Air drying is the best way for drying wet sneakers.
Avoid drying them in the dryer, as the high heat might cause the glue to melt, which will leave your shoes vulnerable to breaking. Place them in a well-ventilated area and place newspaper or paper towels inside to help absorb excess moisture and help your shoes keep their shape.
If you need to dry shoes quickly, place them in front of a fan, while changing out the paper on the inside frequently.
Wash Shoes by Hand
If you don't want to risk running your shoes through the wash cycle in your washing machine, you can always take the time to hand wash your sneakers and other kinds of shoes.
Hand washing will take a bit more time than washing them in the washer, but they'll come out just as clean, and you'll reduce the risk of damaging them. It's often the best way to clean tennis shoes if you are unsure about using the washing machine.
>> Further tips on shoe cleaning: Can you wash Vans®?
Leather Shoes
To clean your leather shoes or for the best way to clean soccer cleats, start by using a dry, soft cloth to dust off any dirt or debris. Combine equal parts white vinegar and hot water. Dip the cleaning cloth into the solution and gently wipe the shoes down to remove grime or for getting acrylic paint off boots. How long this takes depends on the stains and how dirty the shoes are. Allow them to air dry.
Wipe the interior of your shoes with the vinegar and water solution to deodorize your shoes at the same time. Vinegar is a great odor eliminator.
After they've dried, rub them down with a soft, clean cloth. To remove scuff marks, dip a wet rag in baking soda and buff away the scuff marks. More on how to clean leather boots here. Wipe the shoes off to remove the residue, then buff once again after the shoes are dry.
Patent Leather Shoes
There is nothing quite as embarrassing as showing up to work with your patent leather heels or flats covered in unsightly scuff marks. You can quickly remedy this problem with a little petroleum jelly.
To clean patent leather shoes with scuff marks, apply some petroleum jelly to the scuff mark with a cotton swab. Then you can use a little spray of window cleaner to bring back the like-new sheen.
Suede Shoes
Cleaning suede shoes with its rather delicate material can be quickly damaged if not cared for properly. Unlike other materials, water can create unsightly stains that are difficult to remove. Here's how to clean your suede shoes and the best way to clean suede boots at home to get them looking new again.
To clean dirt off suede shoes, use a nail brush or scrub brush to gently buff stains away, being sure to work in one direction. After you've removed the surface dirt, add a bit more pressure to the brush and work at deep stains, moving back and forth with the brush. If the stain is particularly stubborn, you can follow up by scrubbing the stain with a white eraser.
When dealing with particularly tough stains, like if you need to get mud out of shoes, take a white washcloth, dampened with white vinegar or rubbing alcohol, and attack the stained area. You can also run the damp washcloth across the surface of the shoe to brighten the suede. This method will also work for cleaning sheepskin boots like your favorite UGGS.
Canvas Shoes
Canvas shoes are made from fabric. Even though canvas is a heavy-duty material, it can get pretty dirty if not adequately cleaned and maintained, especially if you need a way to clean white running shoes. However, you don't want to toss canvas shoes in the washing machine very often because the glue that holds them together can seep out of the shoes when exposed to too much water.
Here's how to wash tennis shoes that are made out of canvas. Start by using an old toothbrush to wipe the dirt off the surface of your canvas slip-on and tennis shoes. Then create a paste of equal parts water and baking soda. Using the old toothbrush, scrub the paste into the soles to remove yellow stains from shoes or other dirt and grime.
Next, fill the sink or a large bowl with water and add a mild soap or liquid detergent. Swirl the water to create suds. Remove the laces from the shoes and swirl them around in the soapy water. Use a toothbrush to tackle stubborn stains. Rinse them with warm water and hang them up to dry.
Take a nail brush or toothbrush and dip it in the soapy water and begin to clean the shoes, gently scrubbing the canvas. Next, dip a sponge or cloth in clean water, wringing out any excess. Lightly sponge the canvas with the damp cloth to rinse off the remaining soap residue. This is a great way to get stains out of black fabric shoes. Avoid baking soda as it may fade the color.
Be sure you don't soak the shoe in the process. Absorb any excess water by pressing a clean towel over the shoe. Let the shoe air dry to finish your tennis shoe cleaning.
If your tennies are white and have some stains that remain after cleaning, rub a cloth dampened with hydrogen peroxide on the spots to clean white canvas shoes of lingering stains. Applying peroxide with a toothbrush will also work. This should take care of any discoloration.
Running Shoes
If you use your running shoes on a regular basis, they can get pretty dirty. Here's how to wash running shoes or clean white mesh shoes by hand with a mild detergent. Start by using a toothbrush to remove any loose dirt from the shoe's surface.
Clean the brush thoroughly, then dip it into a solution of a teaspoon of laundry detergent and a cup of water. To clean black mesh sneakers, scrub the mesh, fabric, and rubber areas with the brush, being sure not to use it on any areas that are leather or foam.
Then, use a wet sponge to wipe off the remaining suds and allow to air dry.
If you just have stinky footwear, and don't want to spend the time washing them, deodorize running shoes overnight by sprinkling the insides liberally with baking soda. Dump out the powder in the morning.
How to Wash Shoelaces
The quickest and easiest way to clean your shoelaces is to clean them in the washing machine. Start by taking the laces out of the shoes.
Next, place them in a mesh laundry bag or pillowcase. Wash shoelaces in the washer with a load of dirty laundry. When the wash is complete, take the laces out of the bag and air dry.
How to Clean Muddy Shoes
The best step you can take when trying to clean muddy shoes is to get as much of the mud off the shoes as possible, before washing them. Try stomping or wiping them on the grass or rug to help remove a significant amount of the dirt. Then you need to let the mud dry on the surface.
Allowing the mud to dry will help you brush it off easier without damaging the fibers of the shoes. Use a nail brush or an old toothbrush to help you remove the mud from the side and bottom of the shoes.
You can also try to get rid of the dirt by turning a high-pressure hose on the shoes, spraying them directly to get rid of as much mud as possible. After removing as much as the mud as you can, you can continue to clean the shoes with a little soapy water.
Add a bit of washing detergent to a bowl of water, and use a cloth to gently wipe the soapy mixture into the muddy areas of the shoe. Then, take another clean, damp cloth and rinse the excess soap from the surface. Finally, place some crumpled newspaper in the shoes and let them air dry.
Usually washing your shoes will take care of odor issues. However, if after washing, your shoes still smell, you can fix smelly shoes with baking soda. When the shoes are dry, sprinkle some baking soda liberally on the interior of the shoes and let them sit overnight. Shake out the baking soda the next day and the odor should be gone, too.
No matter how careful you think you are, your shoes are bound to get dirty and need cleaning after a while. These simple techniques for cleaning any shoe should help you get all your footwear sparkling clean. Just follow the direction for the kind of shoe you have and enjoy wearing shoes that look brand new.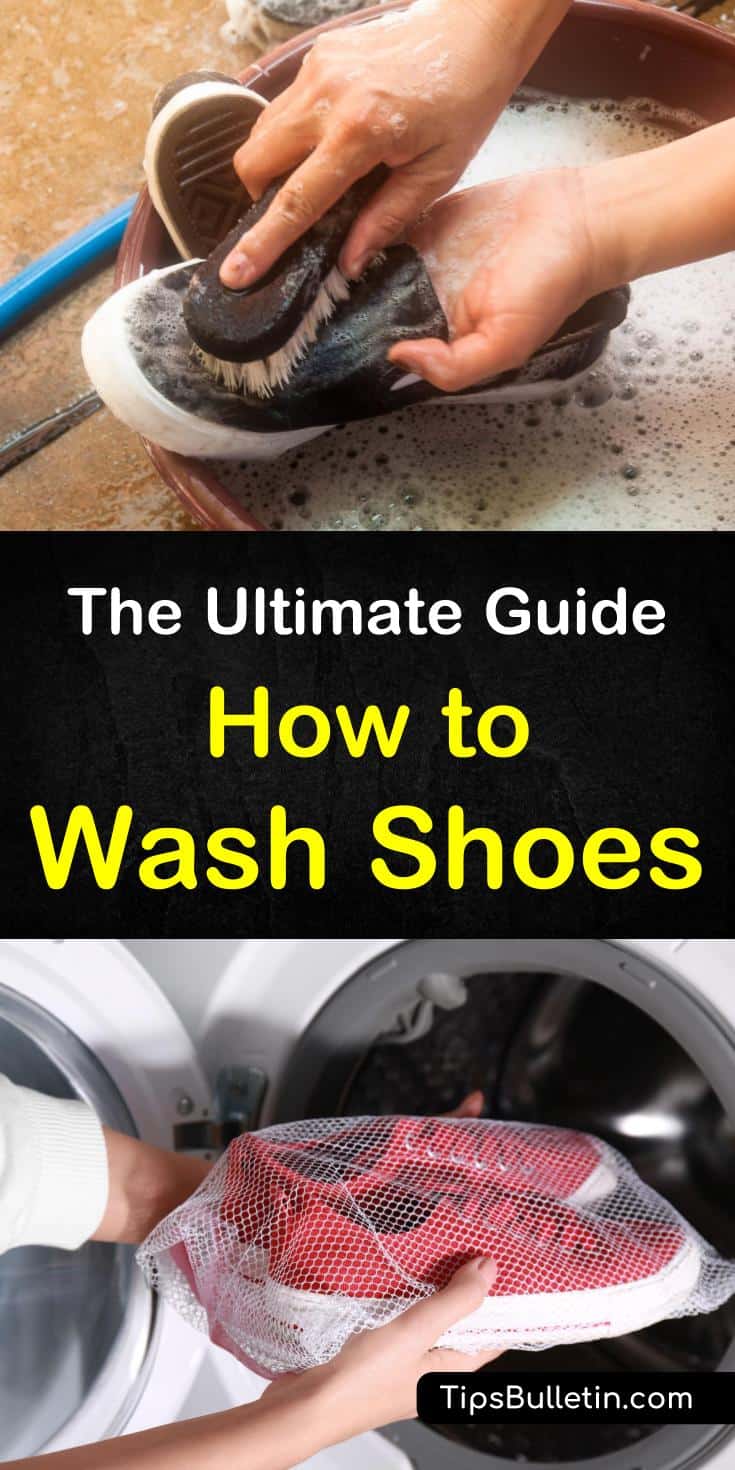 We hope you enjoyed learning how to wash shoes with many simple techniques and everyday ingredients. If you found the information in this article useful, please don't hesitate to share it with all your friends and family.