In this article, we're going to go over how to wash your face. We're also going to tell you how to make a natural face wash and tell you what we believe is the best face wash for acne. Your face is what people see first about you, and it is one of the most critical parts of your appearance.
Plus, the skin on your face experiences constant exposure to air pollutants, UV rays, makeup, and the environment. All of these factors can end up causing premature aging if you are not careful.
Other than wearing sunscreen, your best line of defense is to be cautious about the makeup you put on your face, and how you wash it. You should wash your face at least once a day to remove any contaminants, oil and dead skin cells that have built up.
How to Make a Natural Face Wash
Here's what you should have on hand for washing your face each day.
Here's how to properly wash your face. Ideally, you should use soap that is non-abrasive and gentle. Avoid alcohol-based cleansers because alcohol dries out the skin. To get started, get your face wet with lukewarm water.
Use your fingertips to apply, since a washcloth or sponge could irritate your skin, and use gentle, circular motions as scrubbing will irritate your skin. When you finish, rinse your face again with lukewarm water. Use a soft towel to dry your skin.
Like before, be careful not to scrub your skin too harshly. Patting ensures that you do not irritate or damage the skin. If your skin is itchy or overly dry, use your favorite moisturizer. Be careful as you apply it around your eyes so that you do not damage delicate skin.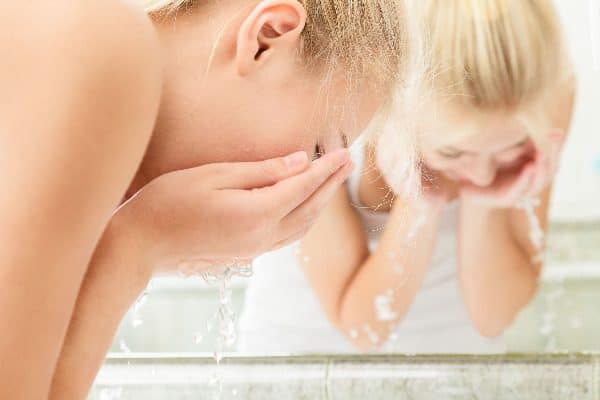 How often should you wash your face? You should keep face washing to a maximum of twice a day. If you worked out or went for a jog, you can wash again after you have sweated heavily.
Perspiration can irritate the skin and cause oil to build up, so it is essential to wash your face after working out. Wash your face in the morning and at night.
You never want to use hot water on your skin because it can dry your skin out. Cream cleansers can help hydrate your skin, but it can be too much if you wear a lot of makeup. If you are using a toner, a cotton ball can be used to apply it to the oily sections of your face like the T-zone.
Meanwhile, a serum can help to balance your skin's pH and can help you address specific issues like redness or anti-aging. You might also consider an eye cream because it strengthens the thinnest part of your skin.
Making a Natural Face Wash
There are many items in your kitchen pantry and spice cabinet that you can use on your skin. Apple cider, lemon, honey, and yogurt blends can be used to cleanse your face.
Apple Cider Vinegar Face Wash
If you have breakouts and clogged pores, apple cider vinegar can help to even out your pH. With a pH of 5.5, it is very close to the level of your skin's natural pH.
Make a natural toner by blending two parts water with one part apple cider vinegar. Shake the bottle well before applying it with a cotton ball. Once your skin dries, you can apply your moisturizer like normal.
This face wash can also be helpful to remove hair color from your scalp if you accidentally have a few dye spots on your head.
Honey and Lemon Face Wash
Honey and lemon are the perfect balance for a soothing cleanse. The antimicrobial, antibacterial, and antioxidant properties of honey are ideal for anti-aging and acne prevention. Meanwhile, the citric acid in the fruit helps kill off the bacteria that cause acne. Plus, the lemon's enzymes remove dead skin.
Mix honey and lemon juice. Heat it in your hands before applying a smooth layer on your face. Let the mixture dry before rinsing it with warm water.
Yogurt Face Wash
Yogurt is rich in lactic acid, protein, and detoxification properties. It helps to get rid of dead cells, tighten wrinkles, moisturize, and tighten your pores.
Wipe a thin layer of plain, unflavored yogurt onto a clean face. Let it sit for several minutes before removing it with warm water and a clean towel.
How to Wash Your Face With Olive Oil
If your face is prone to breakouts, the linoleic acid in olive oil can help. Plus, almond and avocado oil include polyphenols and fatty acids that fight aging. Just apply olive oil with your fingertips in a circular motion.
Give the oil a few minutes to open up your pores before washing it off with lukewarm water. Cover your face with a warm cloth to help open your pores even more. Olive oil is also an excellent way to get hair dye off your face.
How to Wash Your Face With Coconut Oil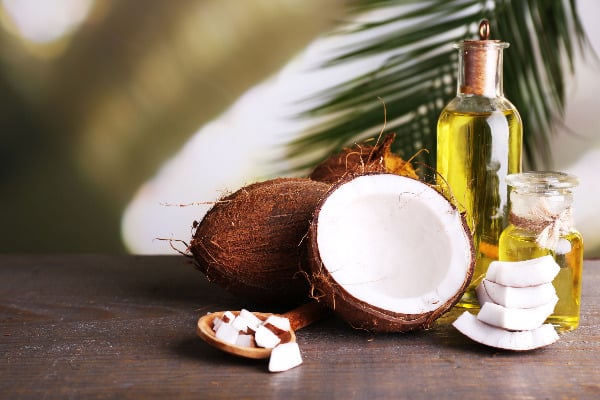 If you remove natural oils from the skin, it will end up overproducing oils that cause acne. To prevent excess oil production, make sure that your face stays well-hydrated with coconut oil. In addition to adding moisture to your skin, coconut oil has antimicrobial properties that help to remove bacteria and eliminate dryness.
To wash your face or get hair dye off face and skin, apply a little coconut oil onto your face for about 30 seconds. Afterward, place a warm towel over your skin for another 30 seconds to help open your pores. You can then remove the oil using warm water and a clean washcloth.
How to Wash Your Face with Baking Soda
If you are tired of buying face washes that filled with chemicals, baking soda is a cheap alternative. This chemical compound is environmentally friendly and helps to soothe your skin.
Blend baking soda with warm water in a small bowl. After a paste has formed, rinse your face with warm water before applying the paste in a circular motion. After you have completely covered your face, you can rinse with warm water before drying your skin.
Best Face Wash for Acne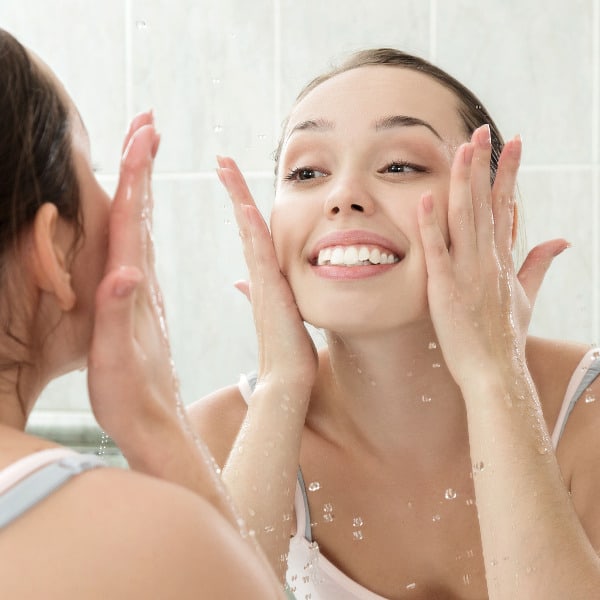 If you have acne, finding the right face wash can be a challenge. While some of the previous natural face washes can help, you may want to try an over-the-counter solution.
While shopping for anti-acne face washes, you'll want to look for skin care products that contain benzoyl peroxide or salicylic acid. Both of these ingredients limit blemishes while creating a deep clean feeling and offer great removal tips for pimples.
Ready to "Face" the World
Your face is beautiful — take care to keep it that way! Now you know how to wash your face, we gave you instructions for how to make a natural face wash, and we let you know the best face wash for acne.
Let me know if I missed anything by replying in the comments and use the buttons below to share to Facebook, Twitter, and Pinterest!