You rest your sleepy head on your pillow every single night, so it's only a matter of time before it suffers from dirt and stains. Pillows get dirty from make-up, dead skin, sweat, and yes, drool. Before you throw away your pillow and purchase a new one, learn how to whiten pillows, remove yellow stains, and make them look and smell like new again.
If you're anything like us, then choosing the perfect pillow for a great night's sleep is a chore within itself. There are so many bed pillows to choose from: feather pillows, down pillows, memory foam pillows, synthetic pillows, and the list goes on. Once you find the perfect pillow, the last thing you want to do is throw it away because it's stained.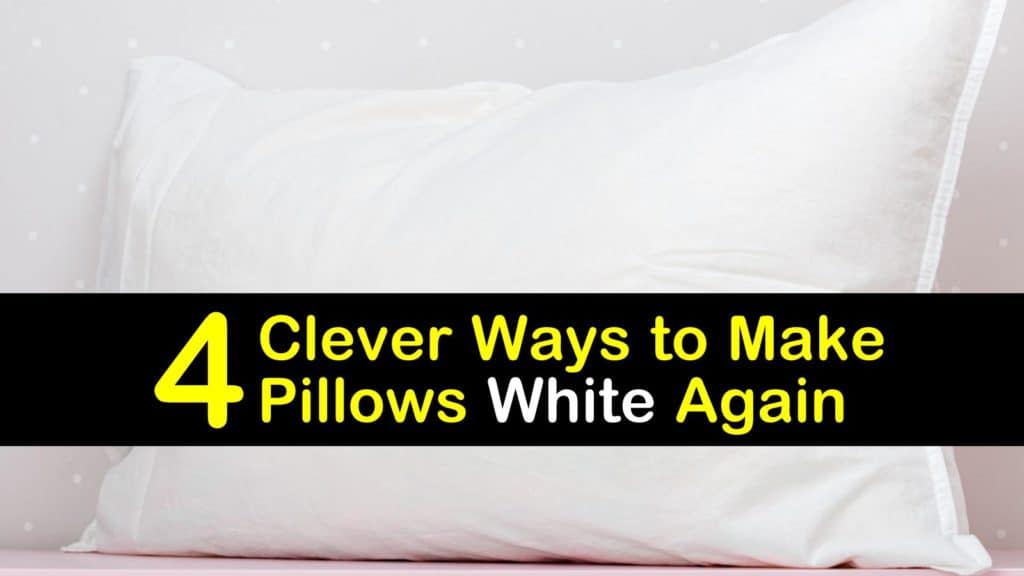 How to Make Pillows White Again
The best way to prevent dirt and stains on your pillows is to use pillow covers, but this doesn't always prevent staining. We'll show you how to remove yellowing on your pillow using specific cleaners in the washing machine. We also have hand washing techniques for pillows that require special care.
How to Get Yellow Stains Out of Pillows in the Washing Machine
While most pillows are machine washable, some require spot cleaning or dry cleaning only. Therefore, it's essential to check the care labels on your pillow before washing them in this manner, whether you use a top loader or front loader machine. Most of the time you can wash polyester pillows in the washer but those made from memory foam are another story.
Here is how to get yellow stains out of pillows and whiten them using a washing machine.
To whiten-yellowed-pillows, combine the washing soda, vinegar, laundry detergent, and dish detergent in a small container and mix. Place the pillow into the washing machine and add the cleaning solution as you usually would during washing.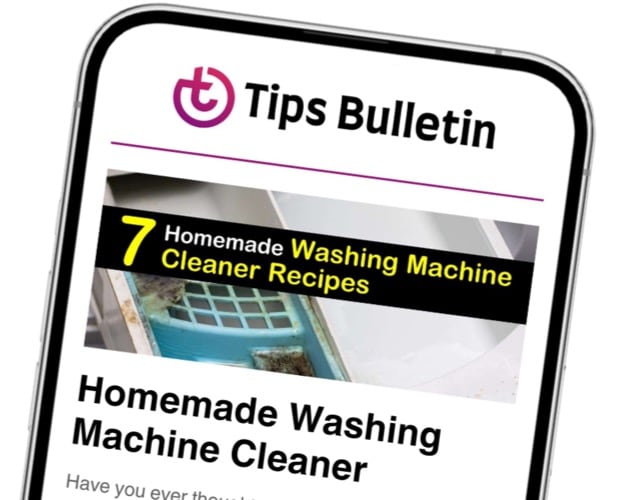 Finally, an email that Transforms Your Home.
Get the latest home and garden tips from our experts, delivered straight to your inbox.
Because this cleaner is thick, it sticks to the pillow surface, so a second wash cycle is required. Repeat the washing cycle using hot water only to remove all residue.
This simple but quite effective recipe is great for removing sweat stains from shirts or pillows. Eliminate yellow stains with ease and then toss the pillows or other clothing in the dryer.
Add a couple of tennis balls or dryer balls to the dryer, too. The balls fluff up the pillows while drying and provide even heating. Dry the pillow on the air cycle or low heat setting.
Learn How to Whiten Pillows by Hand Washing
If your pillow care label requires hand washing for cleaning, wash a pillow by hand with a mild detergent to remove yellow stains. Here is how to make pillows white again with gentle hand washing.
To whiten pillows, fill a large tub with hot water and add a quarter cup of laundry detergent. To whiten-yellow-pillows that are heavily soiled, use a quarter cup bleach or quarter cup Borax. Avoid using boiling water to prevent damaging the fibers.
Put your pillow into the soapy water and knead it with your hands gently to allow the detergent to work its way through the material. Remove the pillow and hold it under cold water to rinse away all soap and dirt residue.
Do not wring out the pillow to prevent damaging the microfibers. Squeeze the material gently to remove as much water as possible.
If the care tag says not to dry your pillow in the clothes dryer, lay it in the sun to air dry, making sure to flip it occasionally. For a pillow that is safe to machine dry, place it into the dryer on a low heat setting and add wool dryer balls or tennis balls to fluff them.
This is usually the best method for washing a body pillow, too, as the large size makes it difficult to put in the washer.
Removing Yellow Stains Off Pillows by Hand
Bed pillows filled with materials such as down, feathers, or memory foam are generally not water safe. Here is how to get pillows white by spot cleaning. If you have allergies, try using a homemade anti allergen spray on your pillows.
Take your pillow outside and lay it on a clean, flat surface in the sun. Sunshine is an excellent tool for disinfecting. Use a toothbrush and apply bleach or a bleach alternative such as Borax to the stained area.
If you'd prefer not using bleach, apply a small amount of baking soda to the stain and dunk an old toothbrush into vinegar. Use the soaked vinegar brush to scrub the baking soda. Wipe away the dirty residue with a damp cloth.
You can also add the vinegar to a bottle sprayer and spray vinegar on clothes and the baking soda. Let the chemicals fizz a bit and scrub with the toothbrush. Baking soda and vinegar are a dynamite combination that eliminates all kinds of stains on a multitude of surfaces.
Keeping Your Pillow Stain-Free
While you'll still have to wash pillows occasionally to keep them disinfected and stain-free, there are specific measures to take to ensure that they are fresh in between washing.
Make sure that you encase your pillows in a pillow protector as well as pillowcases. Change them once a week, along with your bedding. If your pillows get especially dirty due to excessive sweating or other causes, change them twice a week.
While changing the pillowcases, spray the pillow surface with linen spray to keep them smelling fresh. This is also a great time to consider adding essential oils to the spray to promote good sleep. We recommend lavender and cedarwood scents.
It's essential to clean machine washable pillows with a whitening agent at least twice a year. Always use the gentle spin cycle and rinse cycle when washing pillows. Use a dishwasher detergent or mild laundry detergent to spot clean throw pillows with no zipper as needed to prevent yellow pillows.
Make sure to clean make-up and dirt from your face before going to bed to prevent stains on clean pillows. Brushing your hair before bed also removes dirt and oils that may otherwise transfer to your pillow.
There's nothing better than sleeping on new pillows that lull you to sleep with their clean, fresh scent and soft, cushiness. Unfortunately, pillows age over time and begin to yellow and flatten.
The good news is that it's relatively easy to restore pillows to the pristine shape and appearance they had when they were new. All you need is a little bit of time and a few cleaning solutions.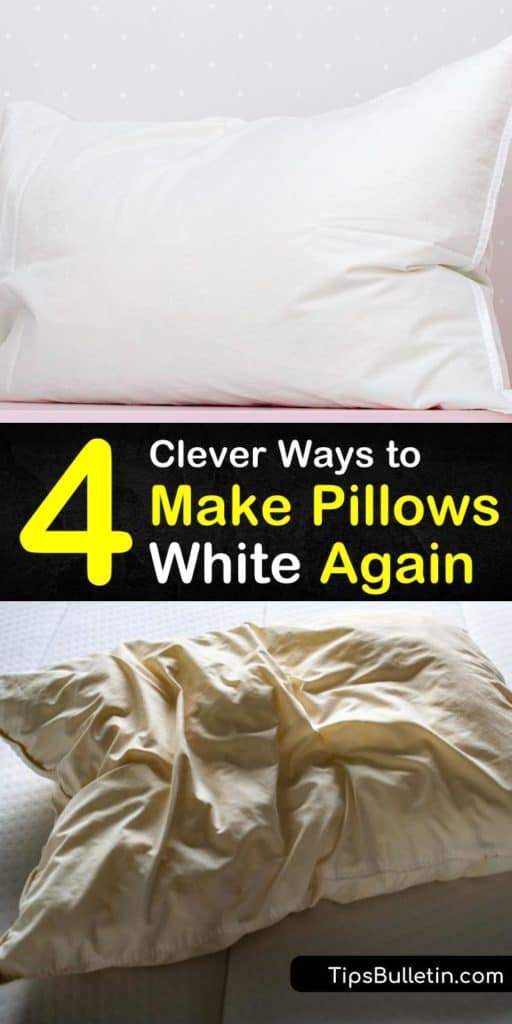 Now that you know how to whiten pillows by hand washing or using a washing machine, why not share our pillow cleaning tips with your friends and family on Facebook and Pinterest?