Your mattress is a magnet for sweat stains, musty odor, and sometimes dog smell. All kinds of things cling to your mattress, from dust, sweat, and allergens, to bed bugs, dust mites, and even mold spores. Use our incredible mattress guide to learn what steps to take when your mattress smells musty or needs a seasonal cleaning.
Science says the average person spends around a third of their life sleeping; a hygienic place to nap is essential for health and wellness. Regular mattress maintenance is particularly relevant for those who suffer from allergies or sensitive skin.
Many people wash their sheets and pillowcases regularly, but many quickly forget about the mattress. Hair, dandruff, dead skin, dust, and bugs tend to collect in the crevices after months of use and are sometimes a pain to deal with if left too long. Discover how to kill mold on a mattress for good with some marvelous mattress care tips and tricks.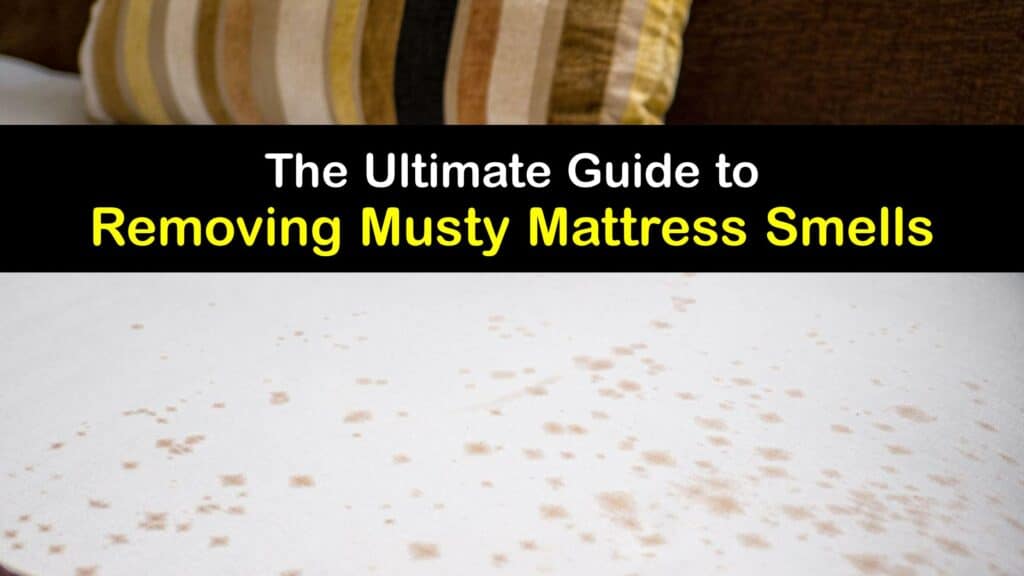 How I Get a Musty Smell Out of My Mattress
It's time to pick up some clever know-how to help with a musty mattress. Discover how to remove odors when your mattress smells like mold and mildew with a DIY deodorizer, discover how to deal with memory foam, and learn helpful hints for dealing with a musty old air mattress.
Tricks I Try if My Mattress Smells Musty
Removing the musty smell from your mattress starts with identifying the mattress. Modern mattresses are often made of many materials such as polyester, cotton, wool, adhesives, and sometimes metal springs or memory foam. Identify your mattress type by searching for the mattress tag and noting the manufacturer's care instructions.
Begin mattress maintenance by stripping the bedding: sheets, pillowcases, mattress cover, bed skirt, etc. Vacuum your mattress thoroughly before starting stain removal techniques.
Ensure the vacuum attachments are clean, and use the upholstery attachment or something similar for the best results. Vacuum under the bed, frame, wall, and wherever dust and dirt collect.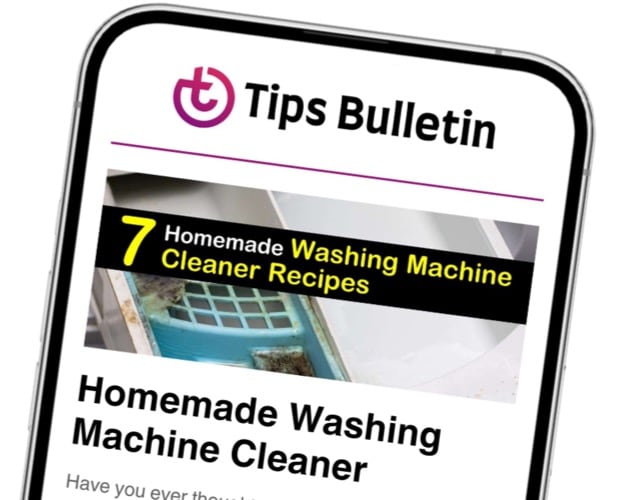 Finally, an email that Transforms Your Home.
Get the latest home and garden tips from our experts, delivered straight to your inbox.
How I Remove the Mildew Smell from My Mattress
Once you strip the bedding and vacuum the mattress thoroughly, it's time to look at ways to banish that bad smell for good. Discover how to remove the mildew smell from a mattress with a simple vinegar solution.
If you're into DIY projects, you'll find that distilled white vinegar is one of the choice smelly mattress deodorizer recipes available. Vinegar spray is a non-toxic, hypoallergenic homemade solution to a smelly mattress problem.
Independent studies confirm vinegar's efficacy as an antimicrobial and antibacterial cleaner. Get rid of any lingering musty smell quickly with this DIY deodorizing spray.
Find a clean spray bottle and fill it with a cup of white vinegar and water each. Spray the mattress surface liberally, but don't soak it. Once the first side of the mattress dries, flip it over and spray the other side.
The vinegar aroma vanishes after a while and leaves your mattress smelling nice and neutral. Vinegar also works well for musty towels or other fabrics emitting unpleasant odors in your home, too. Scale up the measurements if you require more vinegar spray, and store the leftovers in a cool dark cupboard for future use.
Making My Memory Foam Mattress Smell Good
Designed in the 1960s for use in NASA's space program, astronauts used memory foam in everything from seats and seatbelts to helmets and prosthetics. In 1992, Fagerdala World Foams released their landmark memory foam Tempur-Pedic Swedish mattress. It took the world by storm; memory foam mattresses are still one of the top-selling styles.
Learn how to get a musty smell out of your mattress when it's memory foam. The mattress foam is soft and durable, most commonly composed of low-resistance polyurethane foam (LRPu). The unique material means many memory foam mattresses have specific care instructions. Check the tag or look on the manufacturer's website if unsure.
Almost every foam mattress comes encased in a machine-washable cover. There's usually a zipper on the side for easy access, allowing quick and convenient cleaning.
For odor that penetrates the mattress cover, our vinegar spray is a great way to get a sweat smell out of the mattress. Give the mattress time to air out for a few hours before putting it back inside the cover.
How I Clean Blood and Urine Stains off My Mattress
Tips for getting a mildew smell out of a mattress are great, but what about biological problems like blood or a small urine stain? These stains are stubborn and require a little finesse to eliminate. Fortunately, we have a terrific recipe for a DIY mattress cleaner with a hydrogen peroxide mixture to help with your mattress cleaning chores.
Remove all your bedding and put it into the wash; there's no point in having a clean mattress if you don't have fresh sheets to put on afterward. Mix the hydrogen peroxide solution in a bowl or measuring cup.
Spot-treat the blood or urine stain by lightly wetting the stained area, scrubbing with a soft-bristled brush, and blotting away excess moisture with a clean cloth. Repeat the process until the stain disappears.
Sometimes hydrogen peroxide isn't enough to fully break down set-in blood or urine stains, and it's necessary to call in reinforcements. In these instances, try an enzyme cleaner with protease enzymes.
Enzyme cleaners have specific enzymes tailored to the stain you're trying to eliminate; they're the most effective solution for biological stains and residue on any given surface.
How I Remove Musty Smell From My Air Mattress
You may have a well-loved air mattress tucked away in a closet or a dark basement corner. Packing the air mattress away for a few months sometimes leads to a basement-like musty smell, and it's not something you want to use for sleeping.
Mildew smell occurs when moisture becomes trapped in the air mattress's folds. Darkness and humidity create the ideal habitat for mold spores and other unwanted growth. It doesn't take long before you have to deal with an entire colony at camping time.
When your air mattress smells musty, you need fresh air, sunlight, and baking soda. Spread your air mattress out in the yard, hang it over your apartment balcony, or do something to get fresh air flowing through it. Sprinkle it with a light layer of baking soda, leave it for a few hours, and vacuum it off – that moldy mattress smell is no more.
How I Wash a Mattress Protector
Here are some tips for cleaning the mattress protector quickly. Discover how to get a musty smell out of your mattress protector. First, always equip your new mattress with a cover. The extra expense saves your bed from accidental spills, biological stains, and other unforeseen issues while prolonging the life of your mattress.
Fortunately, almost every mattress protector is white, so thorough bleaching is the best option. Use a stain-removing pretreatment on any stained or discolored areas, wash on the hot cycle, and dry at high heat to destroy any organisms lingering in the fibers. For colored mattress protectors, try a color-safe oxygenated bleach for a similar deep clean.
When the mattress smells musty, reach for this guide and tackle mattress maintenance head-on. Commit to seasonal mattress cleaning at a minimum to keep your sleeping space free of germs and allergens. The more often you schedule a time to clean the bedding, the easier it becomes.
Vacuum around the bed frame regularly, and be sure to get all those little crumbs and dust particles. HEPA-rated vacuums are ideal for mattress cleaning because they suck up the tiniest particles. When it's time to purchase a new mattress, read every mattress review for red flags.
Contact a professional mattress cleaning company if all else fails and you're stumped for solutions. Mattress cleaners are not as expensive as you think. We spend so much time sleeping, so why not make the most of it with a clean mattress surface, fresh sheets, and soft pillowcases?
If you loved this article with tips for when the mattress smells musty, share it with friends on Pinterest or Facebook who need a good night's sleep in a clean bed.