I've discovered some really effective and budget-friendly ways to deal with mealybugs on plants.
Here's my quick guide to tackling these pesky insects:
Spot the mealybug infestation early to manage it more easily.
Apply Neem oil, a natural and cost-effective method, to infected plants.
Use homemade soapy water for a simple and affordable solution.
Introduce natural predators like the mealybug destroyer if outdoors.
Prevent future mealybug problems with regular plant maintenance and deterrent plants.
To successfully get rid of mealybugs, I start by scouting my plants regularly for any signs of these white fuzzy insects. Once I spot mealybugs, I mix Neem oil with water and a dash of dish soap, then I spray it onto the affected plants, making sure to avoid direct sunlight to prevent leaf burn.
If I'm dealing with a light infestation indoors, I find that soapy water works wonders. I just mix some dish soap with water and spray it on. For more stubborn bugs, I dip a cotton swab in rubbing alcohol and wipe it directly onto the bugs, which kills them instantly.
In my garden, I like to introduce natural predators like the mealybug destroyer, which really helps to naturally curb the infestation without using harmful chemicals. Plus, having beneficial insects around is great for the overall health of my garden.
Finally, I make sure to keep my plants healthy, avoiding overwatering and fertilizing appropriately. I also plant deterrents like lavender and garlic around susceptible plants, which helps keep the mealybugs at bay without much effort or expense.
If you notice small fuzzy patches that look like clumps of mold growing on the stems of your plant, you may have mealybugs. These insects are common in the garden and on house plants. Female mealybugs may lay 100 to 200 eggs in a 10 to 20-day period, so it's vital to take action immediately to prevent a mealybug infestation from ruining your plants.
North America has over 300 species of mealy bugs, from the citrus mealybug and pink hibiscus mealybug to the Mexican mealybug, longtailed mealybug, and root mealybug. They are small, soft-bodied bugs covered with a white and waxy cotton-like coating that protects them from overheating and moisture.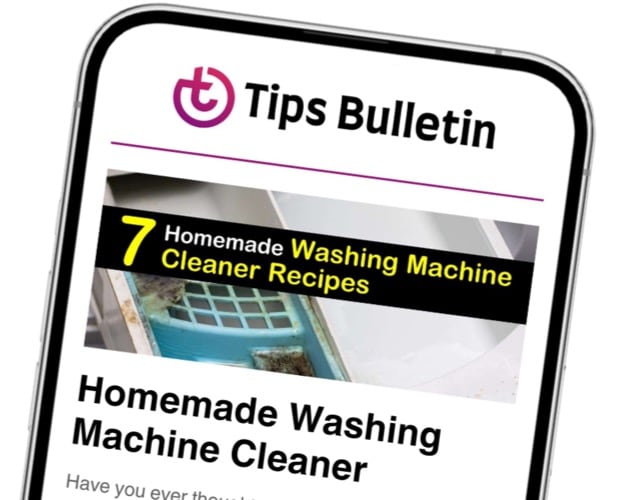 Finally, an email that Transforms Your Home.
Get the latest home and garden tips from our experts, delivered straight to your inbox.
Mealybugs seek out a host plant and cause damage by sucking the juice out of tender plant leaves and new plant growth, eventually killing the infected plant if left unchecked. If the climate is right, they are just as happy feeding on outdoor ornamental plants as on indoor plants.
Controlling and Preventing Mealybugs
A few mealybugs on your indoor plant are manageable. However, mealybug infestations are a problem, especially if you live in a warm region and they attack your outdoor plants. Is it possible to get rid of mealy bugs and save your beloved houseplant or garden?
Luckily, there are ways to stop mealybugs from becoming an infestation. Learn how to kill mealybugs indoors and outside using safe and effective methods, whether they are plant-devouring mealybugs or root mealybugs. Discover mealybug control tips to help you keep the mealybug population under control.
What Is a Mealybug Infestation?
Mealybugs are small, and sometimes you aren't even aware of their presence until they become an infestation. Learn what mealybugs are and how to determine if you're dealing with a mealybug problem.
Mealybugs
The mealybug is a type of scale insect that feeds on plants, stunting their development, causing foliar yellowing and wilting, and overall plant decline. They are oval-shaped, less than a quarter of an inch, and are covered in a white fuzzy-looking substance.
Mealybugs excrete honeydew, allowing for the growth of sooty mold on a plant leaf or stem. Some are root-feeders, feasting on root hairs, leading to plant bloom reduction.
How to Eliminate Mealybugs With Neem Oil
Neem oil is a natural substance from the Neem tree; it can affect the development of mealy bugs and stop their life cycle. Create a spray to kill mealybugs and eliminate these pests from your plants.
Avoid applying the solution on young or weakened plants. Never spray it on the leaves in direct sunlight to stop foliage burning.
To prepare the mealybug spray, combine three tablespoons of Neem oil concentrate with a gallon of water and pour it into a bottle sprayer. Spray the liquid lightly over the infested plant and repeat in a week or two if needed.
Mix a teaspoon of Neem oil with a liter of water and ten drops of dish soap to kill root mealybugs. Drench the soil with the liquid to kill the pests, and repeat the steps weekly until you eradicate them. This spray should effectively control mealybugs with Neem oil when an infestation gets out of control.
Getting Rid of Mealybugs on Houseplants
Read on to find a super simple remedy for getting rid of mealybugs on your houseplants, and you may already have the ingredients at home. Learn how to kill mealybugs on indoor plants with soapy water and rubbing alcohol.
The easiest way to eliminate mealybugs is with insecticidal soap. However, you can make your own by mixing a teaspoon of liquid dish soap with a gallon of water. Spray the soapy water on the plants to free them of pests.
Another way to kill mealybugs on houseplants is to use rubbing alcohol. Soak a piece of cotton with the alcohol and wipe it directly on the insect to kill it instantly. Try to use a product with less than 70 percent isopropyl alcohol and test it first on a leaf before applying it to the entire plant to ensure it doesn't cause burning.
Ways to Stop Mealybugs in the Garden
Mealybugs are a pest that affects outdoor plants if you live in a warm region, and an infestation can ruin an entire crop. Start using DE for mealybug control in your houseplants to stop mealybugs from destroying your plants.
Various synthetic chemical pesticides eliminate outdoor mealybugs. However, read the label before purchasing to ensure they are approved for use against mealybugs since the wax protection on this pest makes some insecticides ineffective.
If you prefer to make one yourself, mix one cup of rubbing alcohol with a quart of water and a few drops of Dawn dish soap. Pour the solution into a sprayer and spray the top and bottom of the entire plant, from the leaves to the stems.
Consider introducing the mealybug destroyer (Cryptolaemus montrouzieri), a beneficial insect that feeds on mealybugs. Lacebugs and parasitoid wasps are also natural predators that are great for stopping an outdoor infestation. These insects are available at many commercial online retailers and are a natural form of pest control.
Finally, try food-grade diatomaceous earth to kill mealybugs by spreading the natural powder over the plant and soil. The pests suffer abrasions on their exoskeletons, leading to dehydration and death, and it works on various harmful insects.
Mealybug Control Tips
Plants that deal with repeated attacks from pests struggle to thrive, and it's best to take steps to keep the mealy bug away in the first place. Follow some mealybug control tips to keep these insects out of indoor and outdoor plants.
The best form of mealybug prevention is to use nature against them. Though these insects love munching on plants, there are some plants that they hate and avoid areas where you grow them. Consider planting oregano, common thyme, basil, lavender, garlic, anise, and lantana around plants you want to prevent mealybugs from having easy access.
Other ways to deter mealybugs are to grow plants that are less prone to these pests, keep your plants healthy, and maintain a tidy yard. In addition, avoid overwatering, which leads to excessive growth, and don't use a nitrogen-rich fertilizer that encourages tender new plants that mealybugs enjoy.
Check your tools and pots routinely since these are hiding places for mealybugs and egg sacs. Apply Neem oil or another systemic insecticide when you notice mealybug activity.
The mealy bug is a common plant pest that's generally easy to control. Yet, there are times when extra steps are necessary to kill mealybugs and stop them from becoming an infestation. Fortunately, insecticidal soap, beneficial insects, and other pest control methods keep mealybugs in check.
We hope you enjoyed learning how to prevent a mealybug infestation, and we'd love it if you'd share our mealybug control methods with your friends and family on Pinterest and Facebook to help them stop mealybugs from infesting their plants.