We've always been envious of those who have the talent to walk through the woods and find edible wild mushrooms without pause. Fortunately, a trip to your local market makes the job of mushroom identification simple. There are so many mushroom varieties that it's easy to get confused, and each type has its own unique flavor and texture.
There is something about mushrooms. These delectable morsels of goodness ruled the earth long before humans ever came along.
Not only are they an ancient favorite, but edible mushrooms also have zero cholesterol, are low in calories, and rich in fiber, antioxidants, and protein. Mushrooms are not only good for you, but they are divine no matter how you cook them.
They are a popular staple in all parts of the world, used in everything from American and Italian to Asian cuisine, and their character varies depending on the type. With all the mushroom varieties, it's often confusing which ones to use in your favorite recipe.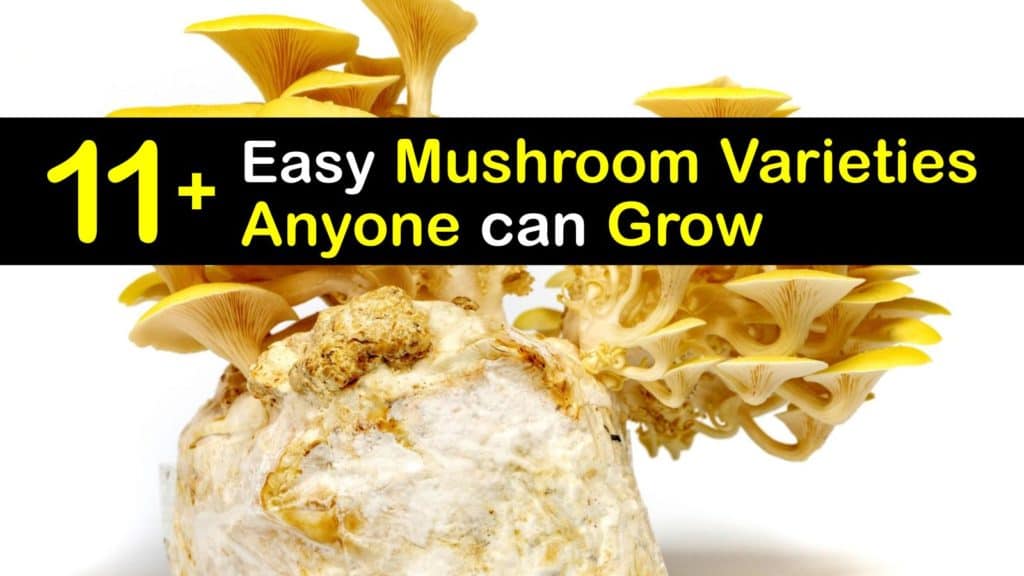 Types of Mushrooms and Their Uses
There are so many types of mushrooms, and some are more common in grocery stores than others.
But, which type is good for grilling and which one is ideal for a stir-fry? Here are several common mushrooms, their taste and texture, and which dishes they work best in.
What is a Mushroom?
We all know that mushrooms taste great sautéed with garlic and butter, tossed onto a pizza, and added to marinara. And, they are available in a wide range of colors, textures, shapes, and sizes. But, what is a mushroom exactly?
Mushrooms
The best way to describe a mushroom is to say that it's the fruit of a plant. However, the difference between mushrooms and other plants is the seeds.
While other plants make their seeds from flowers, mushrooms produce seeds that are microscopic spores that form beneath the cap. Mushrooms are the fruiting, fleshy body of a fungus.
They generally grow above ground on soil or another food source. They are generally easy to identify by their stem, cap, and gills. Many mushrooms grow in the wild, and some are edible, while others are poisonous.
It's also important to be able to identify mushrooms gone bad so you don't eat spoiled food and get sick.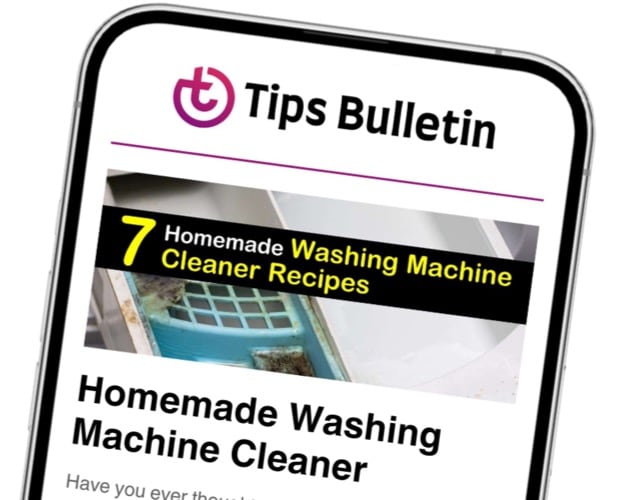 Finally, an email that Transforms Your Home.
Get the latest home and garden tips from our experts, delivered straight to your inbox.
Understanding Varieties of Mushrooms
There are many varieties of mushrooms. Some of them are more common than others, like white button and portobello mushrooms, while exotic mushrooms, such as Enoki (Enokitake), lobster, black truffle, and king trumpet, are not typically seen when strolling the local market.
Mushrooms Types
There is a wide range of mushroom types, and some are still not cultivated and only grow in the wild. There are three broad categories of mushrooms.
Saprophytic fungi, such as oyster, shiitake, button, and enoki mushrooms, grow on dying matter, and this process is simple to mimic for indoor edible plants. Parasitic fungi attack living organisms, which makes these mushrooms more challenging to cultivate.
The third group, mycorrhizal fungi, forms a symbiotic relationship with plants, which is extremely difficult to replicate. These types of mushrooms are gourmet, often the most expensive, and include the truffle, morel, and aspen bolete.
The Difference Between Poisonous and Edible Mushroom Varieties
Wild mushrooms are obvious to spot when taking a hike through the woods, but there is a big difference between poisonous and edible mushroom varieties.
Understanding which mushrooms are safe to eat is a talent not everyone has. Why are some mushrooms okay to eat and others harmful?
Poisonous vs. Edible Mushrooms
Edible mushrooms cause no health issues whatsoever when eaten, while poisonous mushrooms create complications when ingested, and they often resemble edible varieties, which causes confusion.
Poisonous mushrooms contain toxins as a form of self-defense. When consumed, the effects are felt immediately or within two days, sometimes leading to death. Therefore, it's crucial to know exactly what you're looking for when foraging wild mushrooms.
The Common Button Mushroom
What is a mushroom, and which one is the most common? They are the fruiting body of a fungus, and one of the most common types of cultivated mushrooms is the white button.
If you grow your own, which is easy to do, you need to know when to pick mushrooms to use in your favorite dishes.
White button mushrooms are mild-tasting, and about 90% of the mushrooms eaten are this type. They are small to medium-sized, have short stems and smooth, white caps, and cremini mushrooms are actually aged button mushrooms.
These common mushrooms are excellent raw with a crisp, mild taste and cooked with a chewy, tender texture and earthy flavor. Serve them with salad greens, toss them on pizza, add them to soup, or grill them on skewers.
The Meaty Portobello Mushroom
Out of the many varieties of mushrooms, another popular choice is the portobello. This brown mushroom is native to North America and Europe's grasslands and simple to find at just about any grocery store.
Portobellos are an open cap mushroom common in Italian cooking. It adds depth to sauces and is the perfect meat substitute.
Their large size is as wide as your hand, and their meaty texture holds up well to grilling. The baby bella is a juvenile portobello and is dark brown and more firm than the white button.
What are Maitake Mushrooms?
Maitake mushrooms are also referred to as Hen of the Woods and Sheepshead and are cultivated and found in the woods. They are native to Japan and Northwestern United States and grow wild east of the Mississippi River.
Maitake mushrooms have flattened brown caps with white edges and resemble cabbage heads when you spot them from afar.
After cooking, these mushrooms are succulent and semi-firm. They have a chewy texture and spicy and earthy flavor. These mushrooms are excellent in stir-fry, added to soup, or seared in olive oil and garlic.
The Seafood Taste of Oyster Mushrooms
This cultivated mushroom is also found wild, growing on the side of trees, and is called Tree Oyster and Angel's Wings. They are popular in Chinese and Japanese cuisine, and there are two types, the pearl oyster and king oyster.
Oyster mushrooms have a unique fan shape appearance. The pearl types are small and tender with no stem, while the king variety has small flat caps and a thick white stem.
These mushrooms have a delicate flavor and odor that is woody and seafood-like and ideal for soups and stir-fry. Not all stores carry them, but they are commonly sold in Asian markets and natural food grocers.
The Hedgehog Mushroom, or 'Sweet Tooth'
The hedgehog mushroom is one of the easiest to identify in the wild with its yellow-orange cap, tooth-covered underside, and fruity odor. It grows during the winter on the west coast and is similar to the chanterelle.
Unlike other common mushrooms, Hedgehogs require cooking to soften and relax them. This mushroom's meaty and nutty flavor makes it a great choice for sauteing with garlic and parsley or adding to your favorite vegetable stir-fries.
The Honeycomb Texture of Morels
Morels are a fleeting springtime mushroom in the west and midwest United States. They have a striking and distinctive appearance and are prized by gourmet cooks, especially in French cuisine.
These mushrooms have a conical shape with a honeycomb texture and spongy look. Pan-frying and sauteing bring out morels' woodsy flavor, but it's essential to soak them in hot water and salt before cooking.
Morchella mushrooms, the true morels, are gathered from the wild and not eaten raw. Eating large quantities of them is not advisable, and some people experience allergic reactions.
The Favorite Risotto Porcini Mushroom
The porcini mushroom is also known as Cèpe, Bolet, and Penny Bun. It is a prized wild mushroom in Italy but is not easy to find in the United States. It is popular in Italian and French dishes, and hot water reconstitutes it after drying.
Porcini mushrooms have a slightly red-brown color with a smooth texture, and both the cap and stem are edible. Their aromatic and woodsy taste make them ideal for risotto, or slice them thinly and add them to carpaccio or salad.
The Umbrella-Like Shitake Mushroom
Shiitake mushrooms go by many names, from Black Forest to Golden Oak and Forest Mushroom. The name Shiitake means oak fungus in Japanese, describing where these mushrooms grow in the wild, but most are now cultivated.
The best way to identify Shiitake mushrooms is by the umbrella shape of their brown crowns that curl under slightly. Fresh Shiitakes have a woodsy aroma and flavor, while the dried ones are more intense.
Shiitake mushrooms are delicious in a creamy Alfredo sauce, in miso soup, sauteed with garlic, and paired with chicken and rice.
Chanterelle Mushrooms and their Unique Fan Texture
Chanterelle mushrooms, or egg mushrooms, are highly popular wild mushrooms native to the United States and common in European cuisines. They are most abundant in the Pacific Northwest during the fall.
This mushrooms' stem forms a trumpet-like shape up to the cap, where the center creates a depression. They are fleshy and firm with a golden color and apricot-like fragrance.
Chanterelle mushrooms are chewy and meaty and not enjoyable raw. Sautee them with butter and garlic, cook them in a creamy mushroom soup, or add them to a pasta dish.
If you love mushrooms, there are many ways to grow mushrooms indoors at home. Pick up a grow kit or follow easy directions to cultivate them. You'll have fresh mushrooms whenever you want.
Mushrooms are unique and one of the most versatile foods. No matter how you prepare them, they taste great, whether you sauté them in a stir-fry, fold them into a tasty omelet, or add them to homemade soup. And, knowing their differences plays a key role in how you prepare them.
After sauteing or cooking in another way, you can even store mushrooms in the freezer for later eating.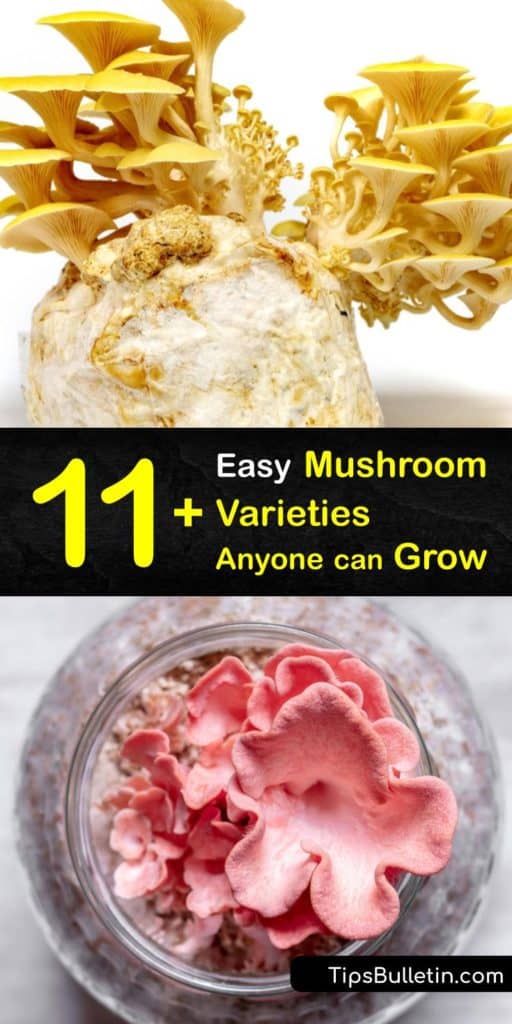 There are so many mushroom varieties, from crimini to button, that trying to decide which one to add to your next recipe is often confusing, so why not share our mushroom guide with the mushroom-lovers in your life on Pinterest and Facebook?