Mice infestations are considered one of the most troublesome issues around the globe. Aside from the fact that they carry more than 27 viruses and microorganisms that can cause diseases such as Leptospirosis or rat bite fever, mouse invasion can also harm our properties and wreak havoc in the household.
If you are not a fan of harsh ways of pest control such as the use of glue traps, poison, and mechanical traps; there are several home remedies and natural mouse repellent recipes that can help you solve your rodent problem.
Aside from the fact that they are easy to make, they are effective mouse control methods that are safer to use than other chemical products.
What is a Natural Mouse Repellent?
Natural mouse repellents (mostly homemade mouse repellents) are non-toxic, use organic methods, and are natural ways to get rid of mice. These types of repellents are the go-to-option of people who don't like to use snap traps, poison, and inhumane traps to deter mouse infestation.
Whether you have evidence of a mice problem in your apartment, house, garage, or shed, at least one of these tips will work for you.
Simple Tips and Recipes that Work as a Mouse Repellent
We have scoured the web and browsed dozens of books to help you with your mouse problem. So, to keep the little critters out, your properties safe, and your family unharmed from mouse infestation, you can try these all natural mouse repellent methods listed below.
Keep Your House Clean
One key aspect of keeping the mice away that is often overlooked is merely keeping the house clean. Even if you have a new home, mice will visit your house to look for a place to stay. They are not there for the cheese; they are waiting for garbage build-up and crumbs on the floor.
They are lurking in the shadowy corners of your home where your vacuum cleaner can't reach or inside cabinets or dressers monopolized by unorganized clothes. So clean up and empty your trash cans regularly! Remember, cleanliness is next to mouse-lessness!
Starve Mice of Food
Starving them of food makes an excellent natural rat repellent. We know that you are not intentionally giving them food and feeding them. What we mean is that you make sure to cut their food source by checking your kitchen cabinets and food packages that they can get into.
For example, instead of using plastic bags or boxes for your cookies and cereals, keep them sealed in airtight containers. No food source, no happy mouse.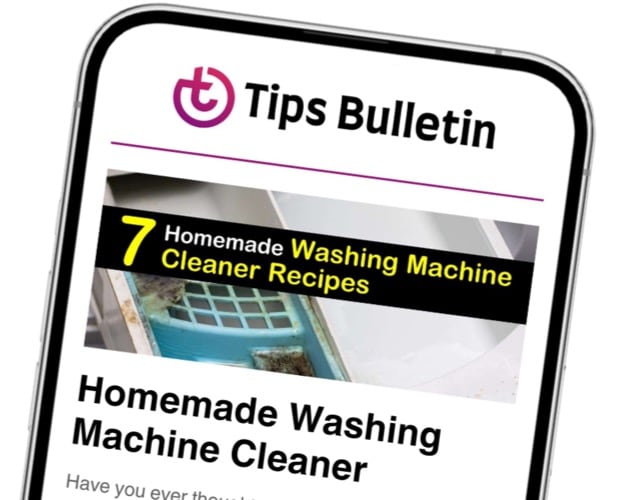 Finally, an email that Transforms Your Home.
Get the latest home and garden tips from our experts, delivered straight to your inbox.
Avoid Trash Build-up
So you have sealed your food in airtight containers. It is a good start. A follow-up tip, however, is to keep your trash away and prevent build up of crumbs and food leftovers in the garbage.
Keep in mind that a hungry rodent would not be picky about where to get his/her next meal. He can dive deep the trash bin and go through all of the trash to find and eat anything tasty to them.
Reduce their Outside Habitat
Another effective outdoor mouse repellent is reducing the amount of outside habitat such as shrubs, bushes, and trees near your home. You don't need to remove and cut down all of them.
Just trim excessive branches, remove fallen debris, and remove hiding spots where rodents may reside. Keep the bins closed and as tidy as possible.
Use Peppermint Oil to Deter Mice
There are several essential oils that repel mice but peppermint oil works well and is commonly found almost everywhere. Aromatherapists recommend this essential oil for its stimulating, anti-spasmodic, cooling properties.
According to research conducted by the Sense of Smell Institute, peppermint oil can also help people feel happy because of its stress-relieving properties.
Other benefits of peppermint oil include relief for muscular pain, allergies, joint discomfort, and so on. With peppermint, you can even treat your houseguests with a relaxing smell!
To utilize peppermint oil as a natural mouse deterrent to prevent mice from entering your garage or house, use a spray bottle and spray it in the area of suspected rodent activity. You can also use your peppermint oil spray to repel mice from your car or RV.
If you do not want to use it as a spray, you can get cotton balls and soak it in your peppermint oil recipe. Then place it on the area where you think the mouse frequently stays.
Use the spray or replace the cotton balls once the scent fades or after a week or two. For your backyard or garage, you can use a peppermint plant for an outdoor mouse repellent.
Potato Flakes
One of the most economical ways of repelling mice is using instant mashed potatoes as a mouse trap. It is also a pet-friendly method because most pets won't consider potatoes as pet food.
Just put few tablespoons of mashed potatoes (about two to three tablespoons) in a disposable container and place it in an area where the rodents frequent. They will eat the mashed potatoes, and once digested, the flakes will expand in their stomach and cause it to rupture.
Onions – Keeps Mice Away
Mice have a powerful and sensitive sense of smell. And an onion's odor is a pungent smell that rodents would want to avoid.
That said, onion makes it to the top as an effective mouse repeller. Putting onions in a kitchen corner will help keep mice at a distance.
However, onions can be toxic to pets like cats or dogs. Onions will also rot immediately after several days, so you might need to put fresh ones and change them regularly. Otherwise, you will have an entirely new problem in your home.
Cayenne Pepper, Pepper, Cloves
Mice are known to have a natural aversion and hatred for things that have a strong smell. The spicy and unpleasant odor of cayenne pepper, cloves, and pepper makes them perfect natural mouse repellents.
To make a homemade rodent repeller using these spices, get a small thin cloth, wrap any of them and place them where you suspect the mice go and scurry in your kitchen. You can also sprinkle these spices on cracks or entry points so the mice won't get in.
White Vinegar – The Natural Mouse Repellent
Distilled white vinegar uses are not limited to culinary pleasures. It is found to be useful in cleaning, disinfecting, and repelling bed bugs and rodents. For an affordable natural mouse repellent with ingredients that are readily available in your home, you can use this as an effective pest repeller.
To use this homemade mouse repellent, pour the vinegar unto the cotton balls using a spoon until the cotton balls get saturated. Place a small container underneath to make sure you won't spill the excess vinegar and made a mess in your kitchen.
Put the vinegar-soaked cotton balls into small holes, gaps, and crevices that serve as entry points for mice into your home. This will also work well to keep mice out of a car.
Cocoa Powder and Plaster of Paris
If the tips listed above did not work for the tough rodents in your home, you could also try a mixture of cocoa powder (or substitute it with peanut butter), plaster of Paris, and water as an effective mice repellent.
Mix all the ingredients in a bowl. Allow the plaster of Paris to harden. The rodents will mistake the mixture as food, and they will consume it. The plaster of Paris in the mix results in their death.
Steel Wool – Blocking Every Mouse
If you do not want them to die using your cocoa powder and plaster of Paris recipe, keep mice out of your home by blocking their entry points. A ball of steel wool is a cheap mouse repellent. You can use it to patch holes, small gaps, crevices, and cracks in your home to keep them out.
Introduce Natural Predators
Of course, the easiest way to get rid of mice is to get a cat. Introducing a cat in your home can solve your mice problem in a matter of days. If you are not a fan of cats and your rat problem only affects your barn or yard, you can probably attract a barn owl to your property.
Barn owls are the best outdoor mouse repellent because they are also natural predators of rodents. In a single night, a family of barn owls can take down 15 mice!
Place your Kitty Litter Box where Rodents Frequent
As mentioned above, cats and kittens are natural predators of mice. If you have one, you can use your cat's litter box to keep mice at a distance. Just place your kitty's litter box in an area where the mice usually go so they will avoid that place.
Some homeowners also suggest putting used kitty litter in a small container and placing it near suspected mouse entry points. The rodents will smell your cat's urine, and they will turn away.
Use Mothballs To Repel Mice
Mothballs contain naphthalene, and it is also an effective mouse repellent. But since it might pose a hazard to small pets and kids, we recommend that you place mothballs in an area that is less accessible for them.
To use your homemade mouse repellent, put four to five pieces of mothballs inside a sock, tie the sock with a string and hang them in seldom-used rooms like attics or locked sheds. Make sure you tie it high enough so it will be out of reach of children or pets.
Humane Traps
If you have tried using various scents as a natural mouse repellent which didn't work, and you do not want to resort to using poison and inhumane methods of mouse traps, try using humane traps. There are many catch-and-release mouse traps available in stores. These traps do not involve snap wires and electrocution to be successful in getting rid of the rodents in your home.
With the recipes and tips that we compiled in this article, you can create a natural mouse repellent. If the thought of killing small mice and rodents using snap traps with wires give you shivers and chills, you can try to use any of the methods listed above.
Recipe for Natural Mouse Repellent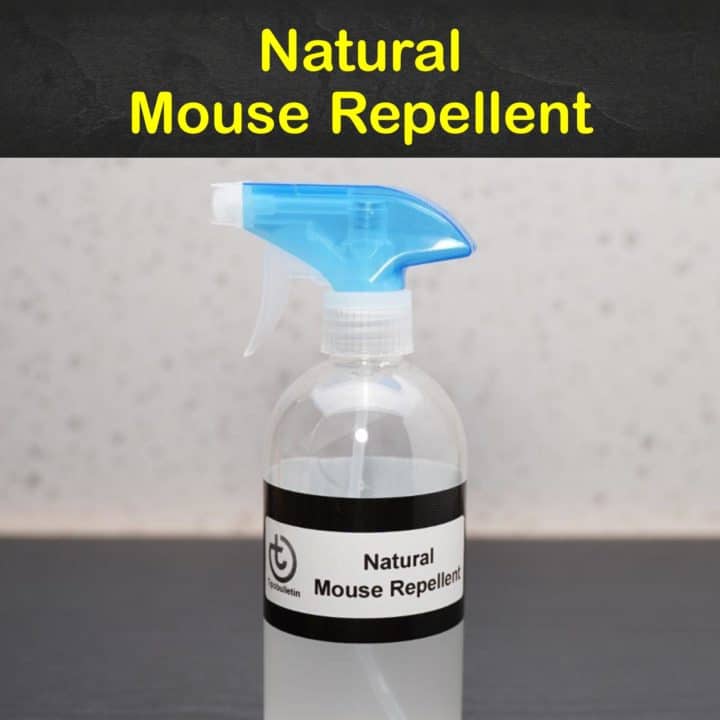 Natural Mouse Repellent
Keep mice out of the house with the scent of peppermint.
Materials
1 cup water
28 drops peppermint oil
Tools
12-ounce glass bottle sprayer
Measuring cup
Instructions
Pour water into the sprayer.
Add the drops of peppermint essential oil.
Swirl to combine the liquids.
Spray areas of your home where mice may be a problem. Include the attic and crawl space.
Repeat as needed.
Notes
Peppermint repels a variety of insects and rodents.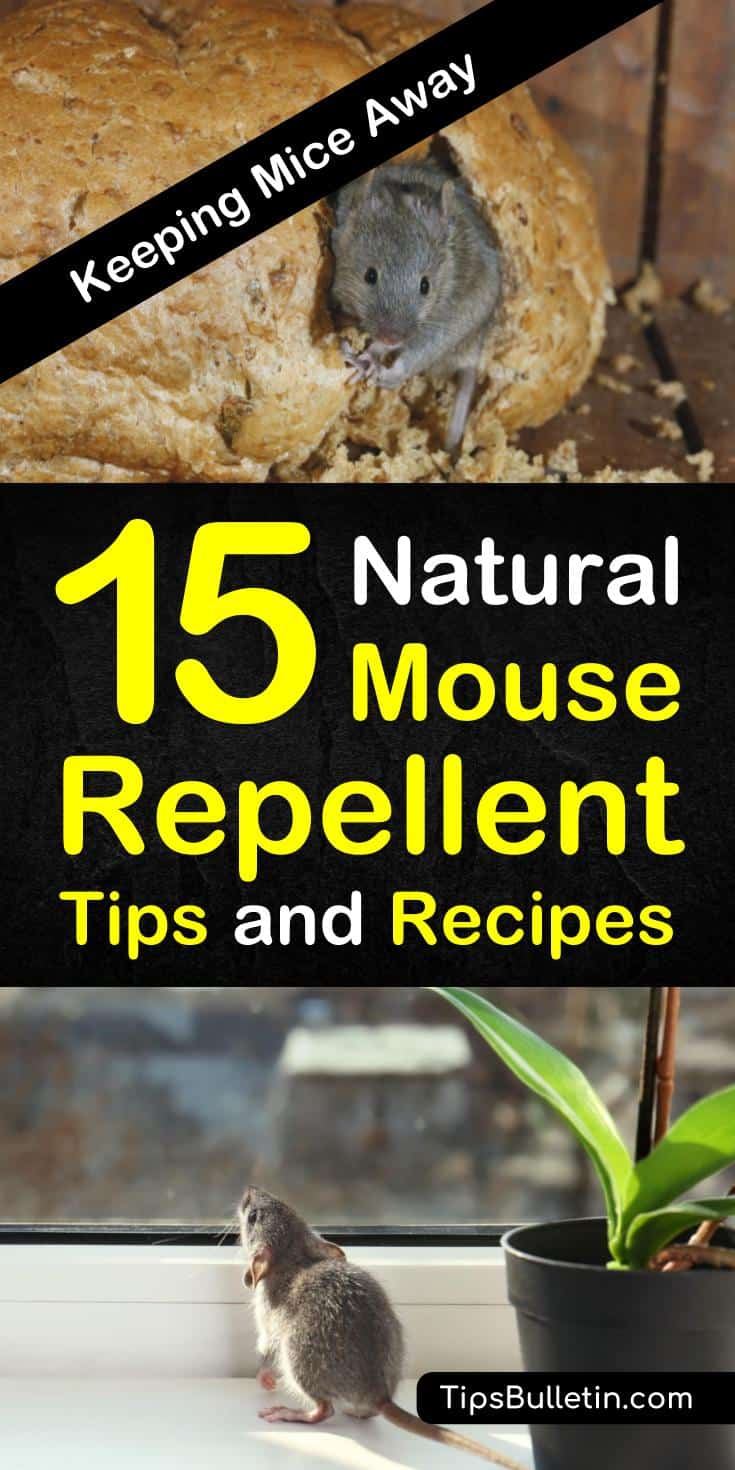 We hope that you found the tips and recipes in this article helpful. To help everyone get rid of mice in their homes, please share the article. Let us all keep our homes rodent-free.