Whether you've eaten a large meal, tried a too-spicy food, or overindulged in something fatty or fried, we are all familiar with the burning chest pain associated with heartburn. In this article, we're going to cover natural ways to get rid of heartburn.
While most of us are quick to reach for the antacids when heartburn happens, there are natural ways to treat heartburn – as well as prevent it from occurring in the first place.
We're going to look at some natural remedies for heartburn, and we're going to find out how heartburn feels.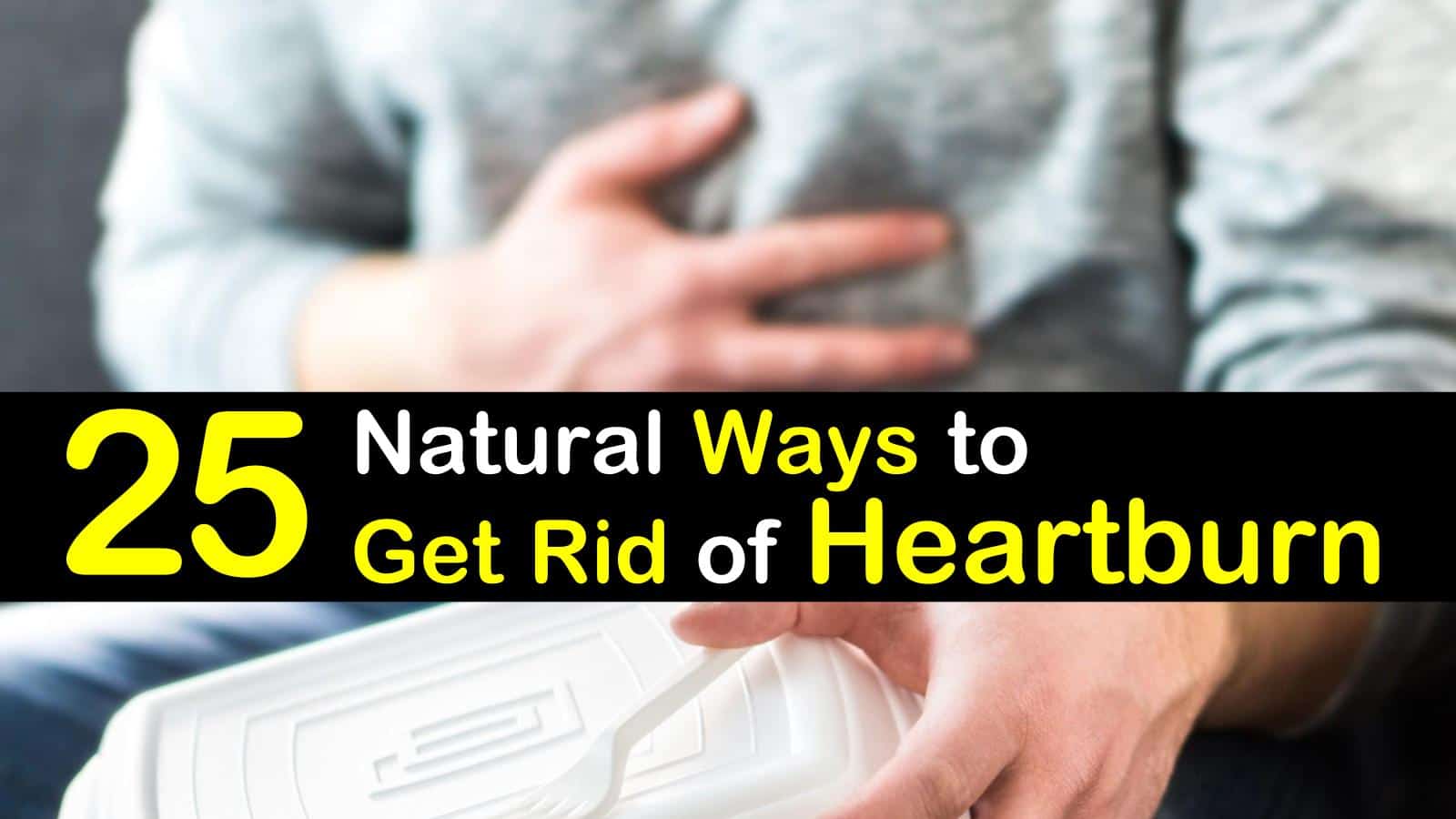 Organic Solutions for Heartburn
A small, circular muscle known as the lower esophageal sphincter (LES) separates the stomach and esophagus. The LES opens and closes to let food into the stomach.
What Causes That Burning Sensation?
If the muscle is weak or does not properly close, acid can move back up and into the esophagus, causing the pain and burning sensation in the chest known as heartburn.
Is Heartburn the Same as Acid Reflux?
While people often use the terms "heartburn" and "acid reflux" interchangeably, they have two different meanings.
Acid reflux is a medical condition, whereas heartburn is merely a symptom of acid reflux. Therefore if you have heartburn, you are experiencing acid reflux.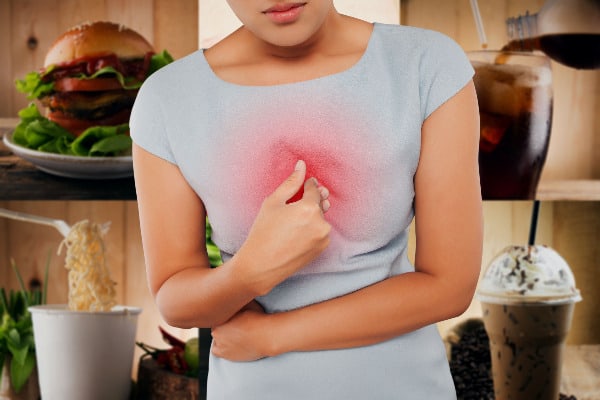 Heartburn is often mild and infrequent, caused by a specific trigger. Acid reflux, on the other hand, is a chronic condition that occurs more frequently; acid reflux that occurs more than twice weeklyis known as Gastroesophageal reflux disease (GERD), the most severe a form of heartburn.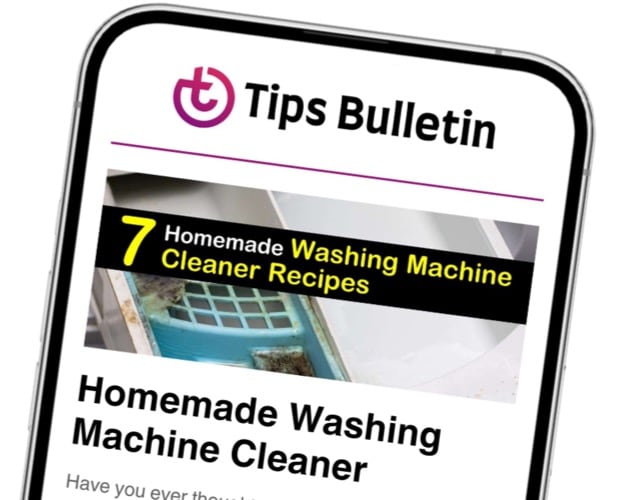 Finally, an email that Transforms Your Home.
Get the latest home and garden tips from our experts, delivered straight to your inbox.
What Does Heartburn Feel Like?
Heartburn is a burning feeling in the chest, immediately behind the breastbone (though you might also feel it in the throat), that occurs after you've eaten. It can last a few minutes to several hours.
Foods to Eat When You Have Heartburn
Nothing can cause – or prevent – heartburn as much as your diet! The foods we eat can have a significant impact on our digestive systems; while some foods can soothe our stomachs, others are known causes of issues such as heartburn.
Although trigger foods may vary from person to person, acidic, spicy, or fatty foods typically cause heartburn.
While some foods can cause heartburn, others can soothe it. Try one of these foods if you have a heartburn episode. Stomach-soothing ginger or a banana often work wonders to relieve pain almost immediately.
Natural Ways to Get Rid of Burning Pain
If you suffer from heartburn, antacids aren't the only way to soothe your upset stomach. There are natural remedies that can help relieve the discomfort, burning, and pain associated with heartburn.
The following are just a few of the many natural remedies for both occasional and chronic heartburn.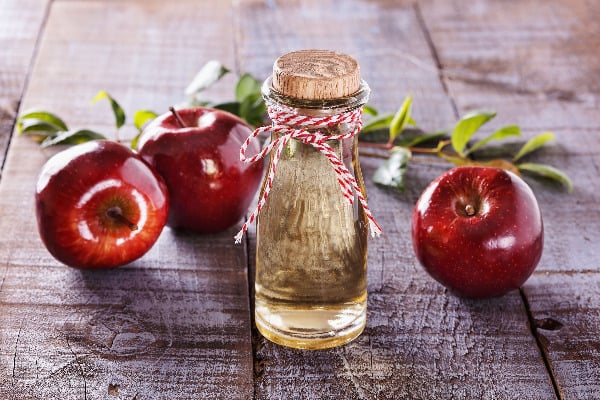 Apple Cider Vinegar
While it may seem counterintuitive, the acidity in apple cider vinegar can help reduce heartburn and improve overall digestion; stronger acid levels can speed up absorption and prevent food from fermenting, thus reducing heartburn. Add two teaspoons of apple cider vinegar to a ¼ cup of water after eating, repeating as necessary every 5 minutes until the heartburn subsides.
Aloe Vera
Most of us think of aloe vera as the plant that helps soothe sunburns. However, it can also help relieve heartburn. Because aloe vera juice reduces inflammation, it can also reduce inflammation caused by heartburn in the stomach and esophagus.
Drink a ½ cup before meals to avoid heartburn altogether but be warned – drinking too much aloe vera juice can have the effect of a laxative.
Baking Soda
A little sodium bicarbonate – better known as baking soda – is often the fastest and best way to neutralize stomach acid. Add baking soda to a glass of water for immediate relief. However, avoid this method if you have chronic heartburn. Baking soda is high in salt and drinking too much can result in nausea and swelling.
Licorice
Real licorice can do more than just relieve the symptoms of heartburn – it can heal your stomach to prevent it from coming back. While other remedies neutralize acid, the natural properties of licorice can help ease your stomach.
To keep heartburn away, look for DGL licorice, which does not contain potentially dangerous glycyrrhizic acid; DGL licorice tablets are in most health food stores.
Is It Possible to Cure Heartburn?
Suffering from chronic heartburn can affect your health, work, and relationships. However, it is possible to alleviate or eliminate the symptoms of heartburn. The following tips can help sufferers of chronic heartburn manage their condition.
Avoid trigger foods. Keep a food diary and write down which foods do or do not cause heartburn flare-ups. Knowing what foods are more likely to trigger heartburn can help you avoid them altogether or only eat them sparingly or in small amounts.
Eat slowly. Slow down and chew your food; eating too quickly can lead to heartburn. Instead, relax, slow down, and enjoy your meal.
Limit drinks during meals. Drinking too much liquid during a meal can lead to stomach distension, putting pressure on the muscles of the stomach and esophagus. Carbonated beverages can also uncomfortably expand your stomach volume. To prevent distension, take small sips of water while eating – and save the soda for another time.
Don't overeat. While it can be tempting to keep eating a delicious meal even after you are full – especially on holidays such as Thanksgiving – doing so can worsen heartburn. Instead, stop eating when you are comfortably full. Doing so can not only help alleviate heartburn but can prevent weight gain from overeating.
Chew gum after eating. Chewing gum increases saliva production, which helps neutralize stomach acid. Likewise, chewing gum encourages frequent swallowing which can keep acid from moving up the esophagus. To further improve digestion opt for stomach-soothing ginger or cinnamon flavored gum.
Heartburn During Pregnancy
Heartburn is one of the most common – and uncomfortable – side effects women experience during pregnancy. As the baby grows, it puts ever-increasing pressure on the stomach. Not only does this reduce the size of the stomach, but it can also cause acid to be pushed up into the esophagus.
Likewise, the hormone relaxin – which is necessary to help the joints expand for delivery – can cause the muscles of the LES to relax as well.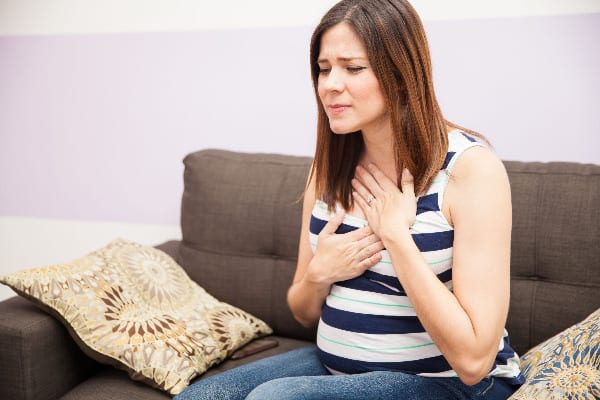 While the link between heartburn and a baby's hair may just be an old wives tale, there are things pregnant mothers can do to reduce heartburn discomfort.
Eating frequent, smaller meals can keep the stomach from getting too full, while many pregnant women find soft or liquid foods such as yogurt, smoothies, soups, and puddings easier to digest.
Propping up the head and chest at night and avoiding eating up to three hours before bedtime can also help reduce heartburn.
If all else fails, antacids can help provide relief. Speak with your doctor before taking any medication. Too many antacids can cause calcium overload; this can exacerbate conditions such as anemia.
Likewise, some antacids contain aluminum, which can cause constipation and be toxic in large doses.
(Don't) Feel the Burn
In this article, we went over natural ways to get rid of heartburn. We looked at some natural remedies for heartburn, and we found out how heartburn feels.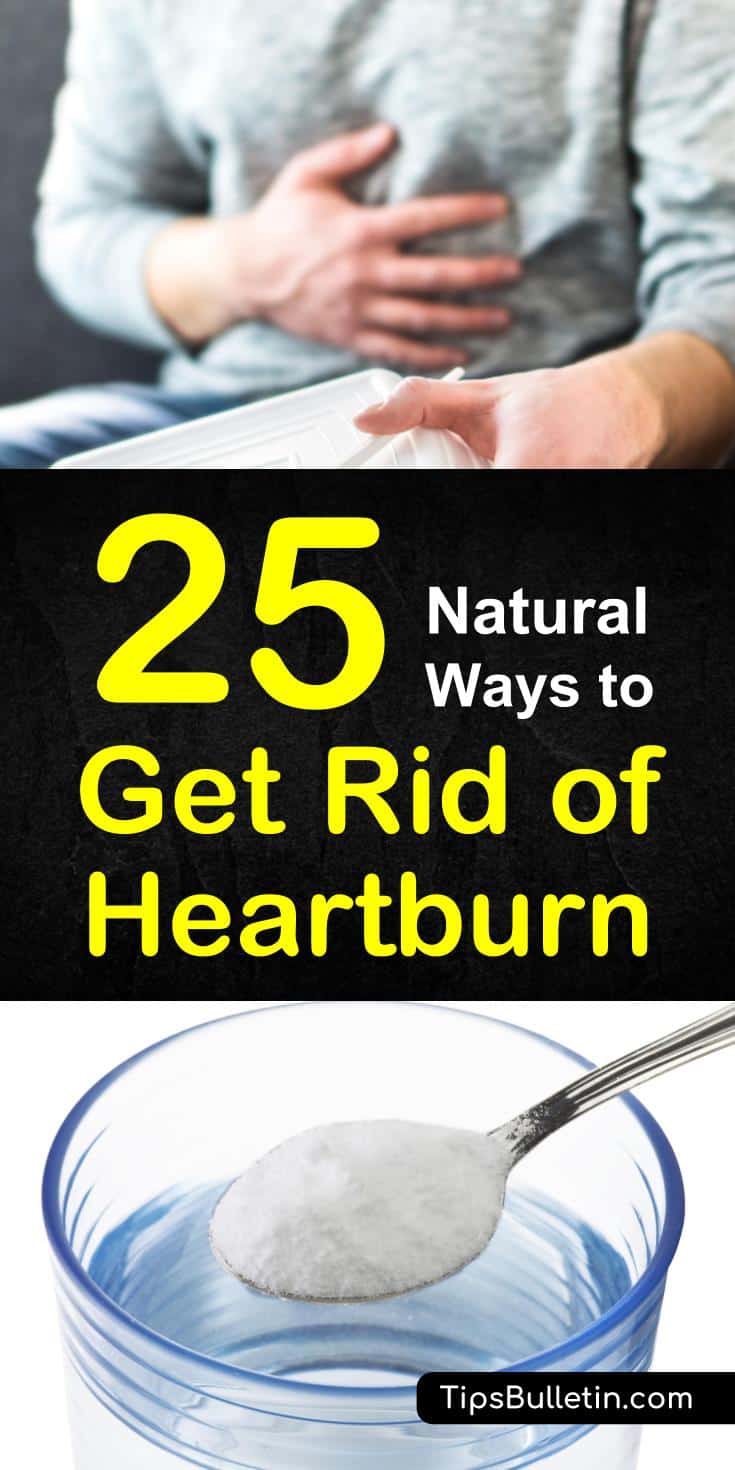 Do you have any home remedies for treating heartburn? Let us know in the comments below and use the buttons to share to Facebook, Pinterest, and Twitter!