If you work inside an office, it's likely that it's more like home to you than your actual home might be. With how much time you spend in your office or sitting at an office cubicle, you don't want to be surrounded by just anything.
Making a few minor adjustments, and adding a few pictures here and a few office plants, there can have your workspace feeling like home in no time. The key is picking out the best office plants for your specific space.
As this is your office, you are not always going to be present to take care of the plants, so low maintenance office plants are the ideal choice. As offices are indoors, some might not have any windows, so lighting is a legitimate concern.
To solve the lighting issue, look for low light office plants. The good news is that there are hundreds of plants to choose from that all require various aspects of care.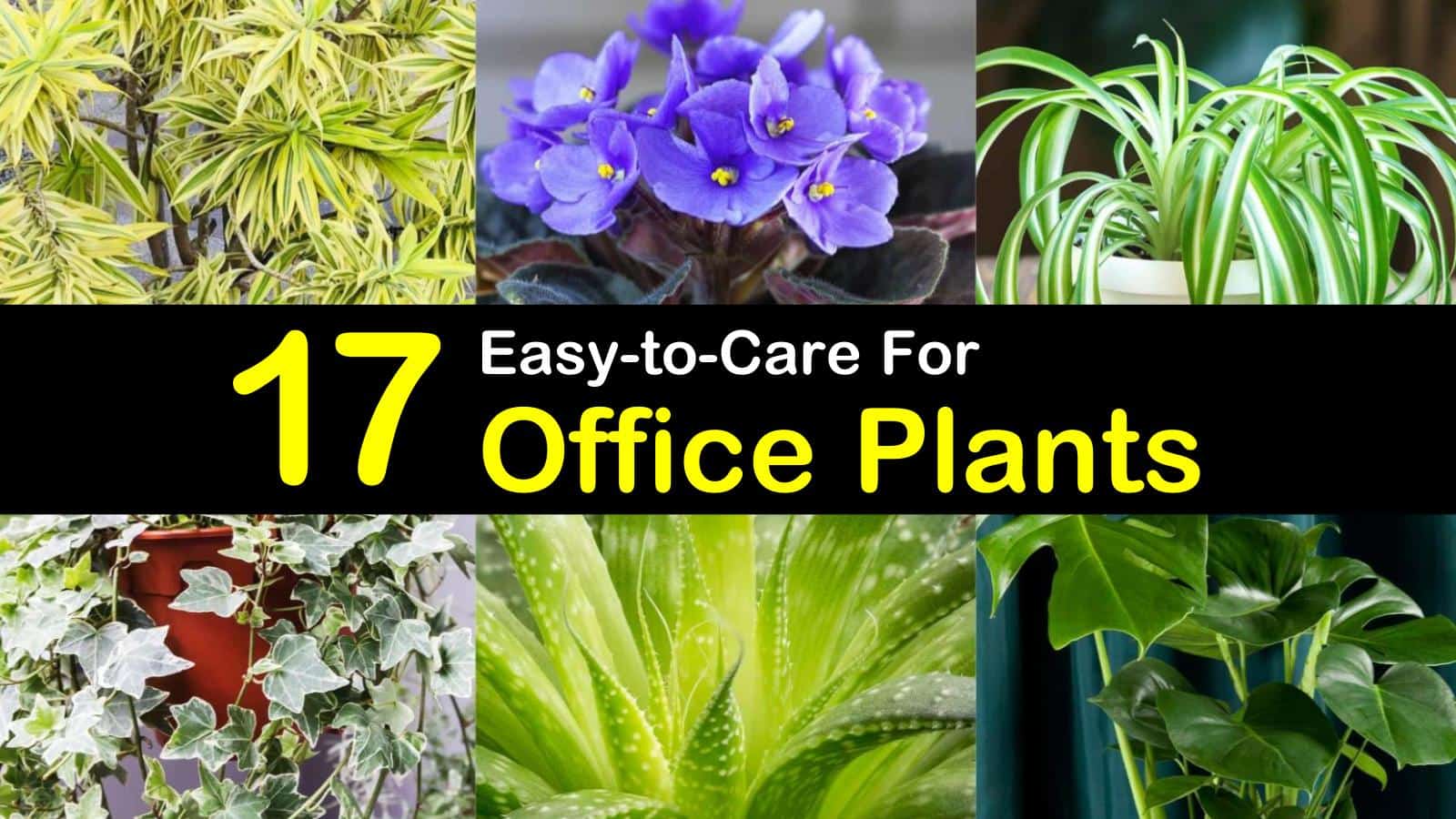 Plants that Work Well in the Office
While many of us do have a green thumb, not everyone has time to care for the plants around the home or place of business. This is where hard to kill office plants are ideal.
They provide a nice addition to an otherwise dull space and require little care to grow. Some indoor plants do double-duty, too, to remove harmful toxins from the air.
Pick the Right Spot for Your Plants
When trying to improve your office environment with new plants, determine where you will place indoor plants and flowers. Don't consider shoving plants behind other pieces of furniture or into restricted areas, as they need proper airflow.
Look for rooms that offer plenty of indoor air circulation. For rooms without adequate air circulation or windows, opt for a hardy plant that can survive the environment.
Think about the humidity and temperature in your office. Most offices have low humidity levels due to heating and cooling, which dries out the air. Some plants are better suited to this type of environment than others.
Some plants thrive in lower humidity, but others require higher humidity levels so these will need to be misted daily. Plants need a consistent temperature, so avoid placing them next to vents or doorways that will affect how fast the soil dries.
Choosing the Right Plants for Your Office
Once you know where your plants will go, select the best ones for those spots. Size is the first thing to consider. Plants are separated into two groups: desktop and floor plants.
Desktop plants are smaller than 2.5 inches tall and work well for tabletops, desks, and window sills. They are lighter than floor plants, so can easily be moved as necessary.
Floor plants can reach up to five feet tall and are perfect for using in empty corners or large spaces. The plants are big enough that they will be noticed in any room. If small enough, they can go on more extensive counters with plenty of space.
Select the type of plant that matches the light levels of your office. Plants that require bright light or natural light do best when placed by south or southwest facing window, so they get strong sunlight throughout the day.
Medium-light requirements do well in east or west-facing windows, so they are exposed to indirect or partial sunlight during the day. Low light office plants are the best choice as they work in places with north facing windows and a lot of fluorescent lights.
Caring for Low Light Office Plants
Before picking out the plants, consider how much care they require. If you work in a place that doesn't allow much time to care for plants, opt for low-maintenance plants.
When looking at care, consider their watering schedule, the fertilization schedule, any trimming or clipping necessary, as well as cleaning the plants. Keep in mind their care requirements for holidays and weekends so that you can plan. Learn a natural way to get rid of spider mites to protect your indoor plants as this is a potential problem.
Low Maintenance Office Plants You Need
Look over our list of indoor plants for low light conditions and choose one or more to brighten the room and remove harmful toxins at the same time. The hardest part is choosing from so many varieties.
Low Light – Spider Plant (Chlorophytum comosum)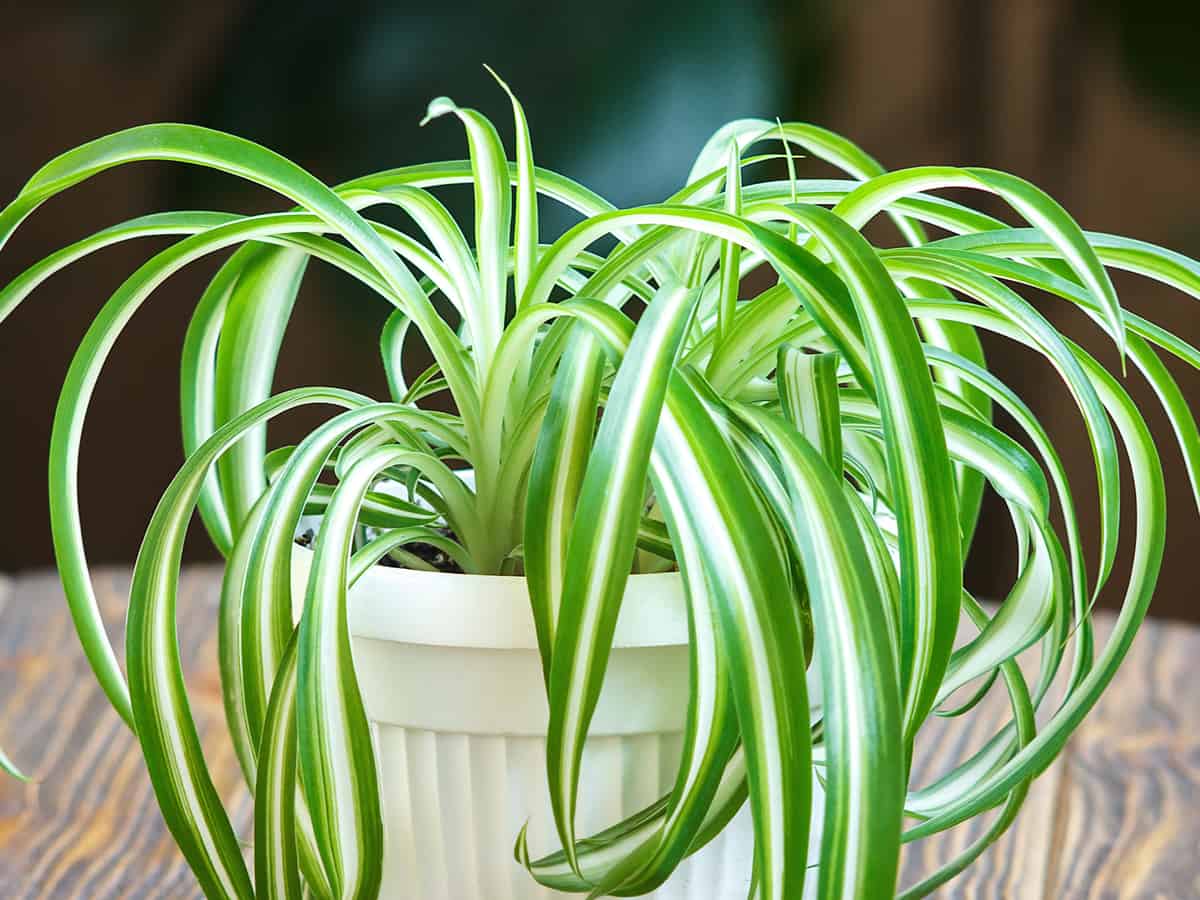 Spider plants make excellent hanging indoor plants as they require very little light and can go up to two days without needing water. They are a popular indoor plant and make an excellent addition to offices as they are easy to propagate. Providing your office buddy with a spider plant requires you to pinch off a small section and plant in its hanging basket.
Spider plants purify the air that you breathe, so they improve your office's air quality. They are an excellent way to remove numerous toxins from the air, including volatile organic chemicals and compounds. Known to thrive indoors, you won't have to spend any time adjusting the plant for lighting, making it one of the best plants for an office with no windows.
Cactus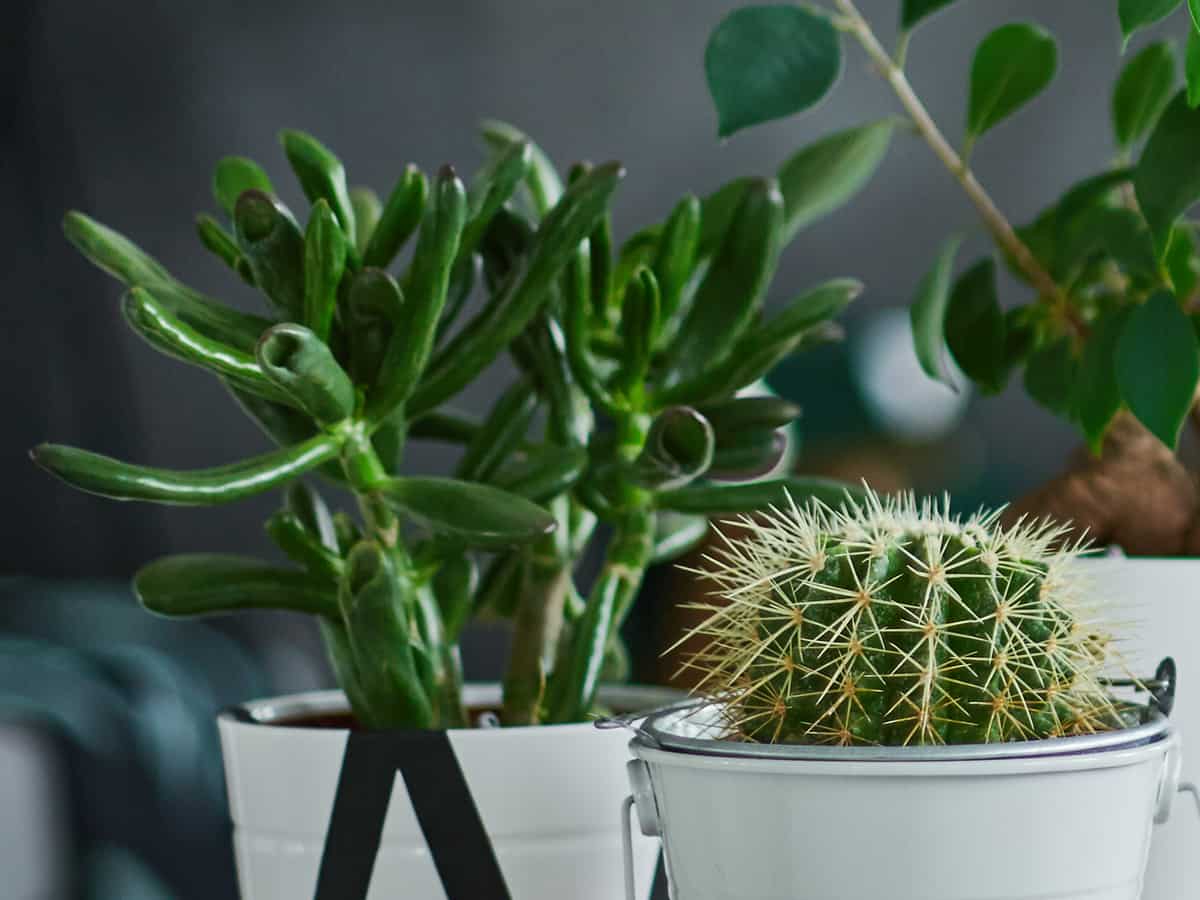 Cactus works well as indoor office plants as they are on the smaller side and there are several varieties. These are not the best plants for an office with no windows as they require a lot of direct sunlight.
Only add cactus to your office if you have a window sill that receives sunlight the majority of the day. Their smaller size makes them perfect for windows sills due to limited space.
The upside to cactus is they don't require much water, so if you are gone from the office a lot they won't die on you nor will you need anybody to water them for you. While most cactus will work indoors, three of the best varieties include Myrtillocactus, Cleistocactus, and Echinocereus.
Snake Plant (Sansevieria trifasciata)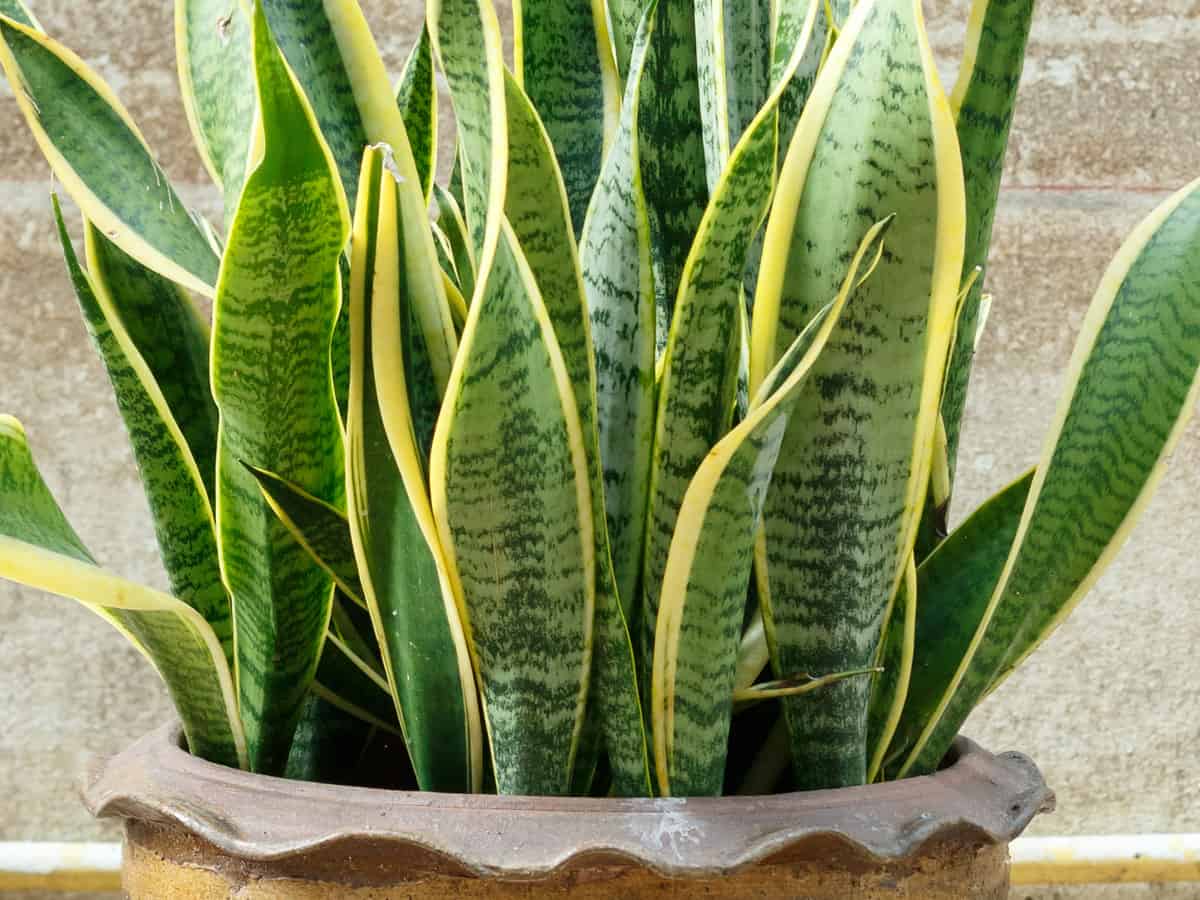 Referred to as Snake Plant or Mother-in-Laws Tongue due to the shape of its leaves, they are excellent desk plants as the leaves grow tall rather than full. The leaves are a dark green color with yellow bands on the outside, which create something that immediately catches the eye.
When placing several of these low light indoor plants together, they form a semi-private partition. What makes these plants an excellent choice for indoors is how hardy they are.
They have been proven quite hard to kill, and they love room temperature environments. The Snake Plant purifies the air around you, plus it gives off oxygen rather than taking it away. The plant removes toxic substances like formaldehyde from the air.
Bamboo Palm – Low Maintenance Indoor Plant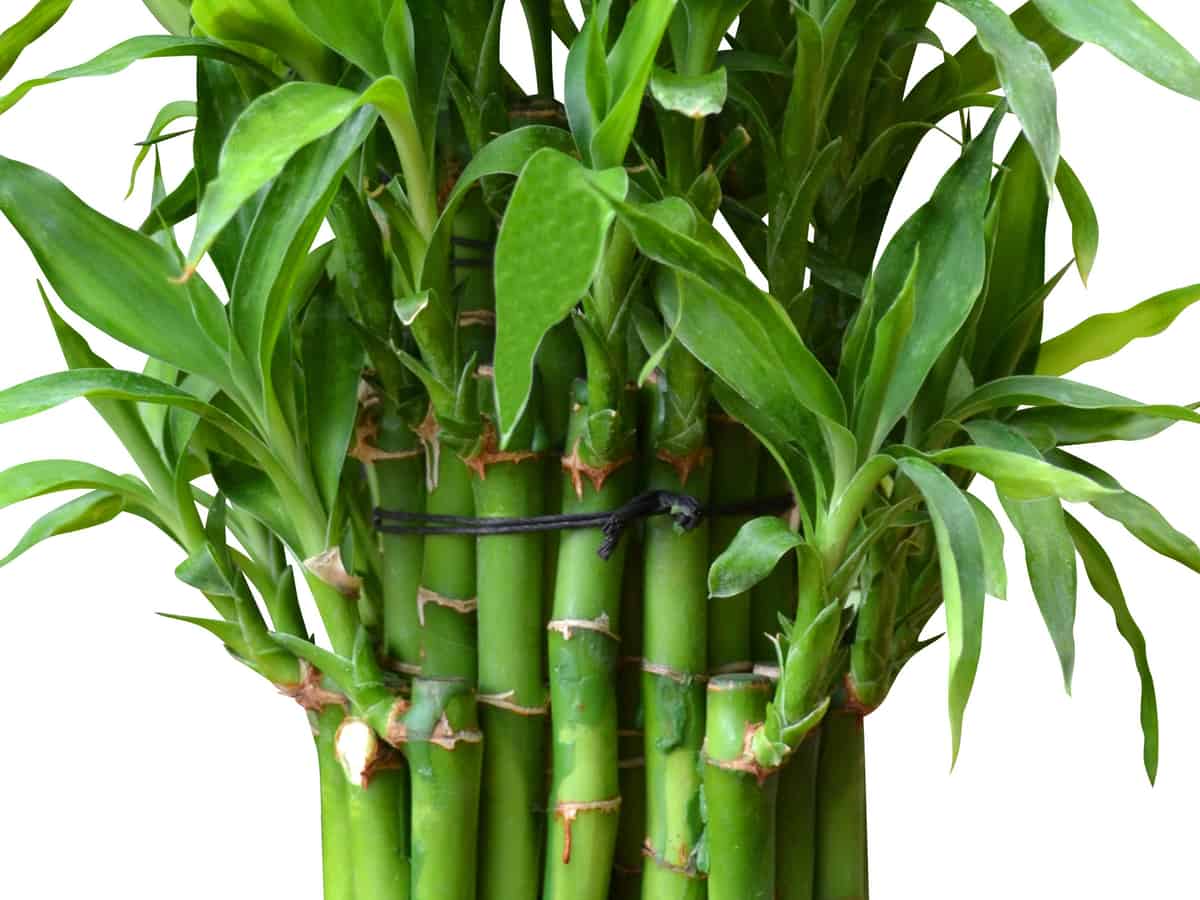 If you have a big office, bamboo palm makes the perfect addition. The bamboo palm grows at a quick rate and is one of the best very low light plants. The plant has been shown to grow quite well in heavily shaded areas.
The vibrant green colors add beauty, too, especially with its large leaves and long stems. For those with a smaller office space, look into lucky bamboo, as this is a smaller version that belongs to the Lily family.
The Japanese believe that bamboo palm keeps evil spirits away, but it also symbolizes prosperity. Bamboo offers a sturdy root structure and comes in several different varieties. Most of the types are big and colorful, and none of them require much maintenance to stay alive with watering needing to happen once a week.
Lemon Balm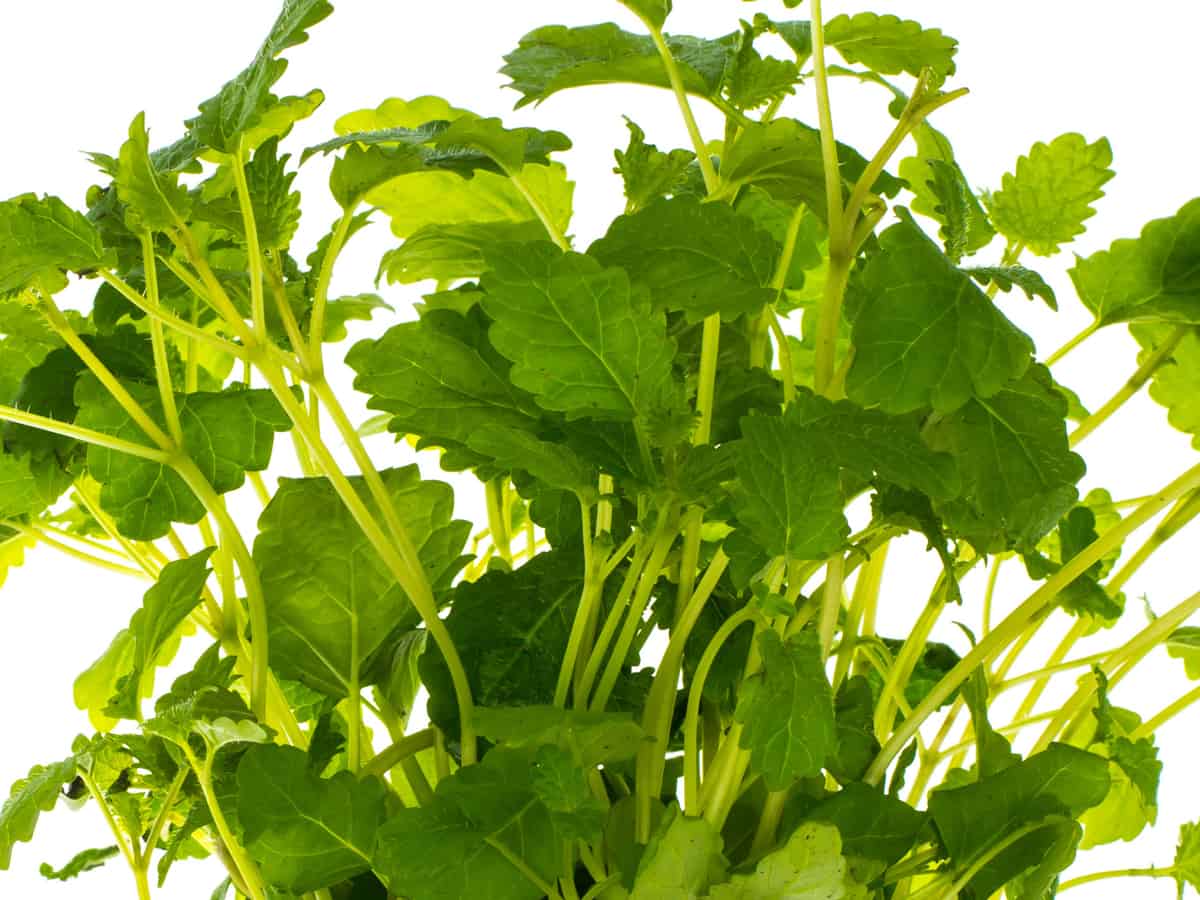 If you are known to kill anything green, consider giving the Lemon Balm a try for your office. It's one of those house plants that smell good, too. Lemon Balm is quite hardy, so it is tough to kill.
The plant does well in a variety of lighting conditions, including direct sun and shaded areas. One reason it makes a great addition to any office is its pleasant lemon scent, and it's a natural mood enhancer.
The downfall to Lemon Balm is they do like moisture. They require daily watering, so if you are going to be away from the office for an extended period, make sure you have somebody to take care of it. As an herb, the leaves can be used in cooking or to make tea, so the plant serves a dual purpose in your home or office.
Gerber Daisy (Gerbera)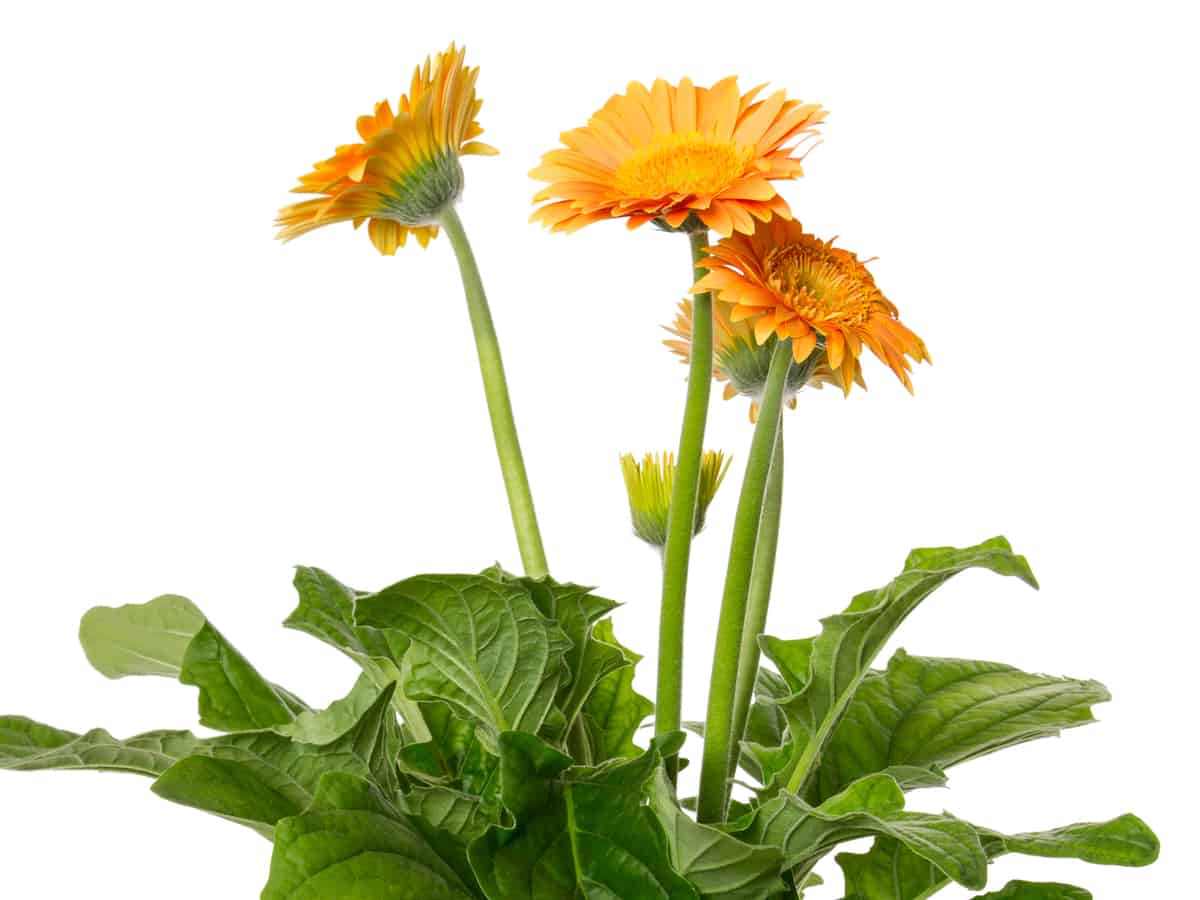 If you are after indoor flowering plants, look at the Gerber Daisy. It is one of the few flowering plants that require minimal sunlight and does well in heavily shaded areas.
A benefit to the Gerber Daisy is how small it is. The smaller size allows the plant to fit in several different locations, including windows, desks, and tables.
You can even use the Gerber Daisy as hanging flowers for the office. Put it in a pot with a hanger and decorate the area with this popular flower.
The Gerber Daisy makes a welcome addition to the office as it provides color for the dreariest of places. Known for its air filtering capabilities, the Gerber Daisy even filters out benzene, a known carcinogen. You may read online that they are challenging to grow indoors, but as long as they receive a home where light can reach the plant for just a couple of hours, you will be fine.
Indoor Flowering Plant – Pothos (Epipremnum aureum)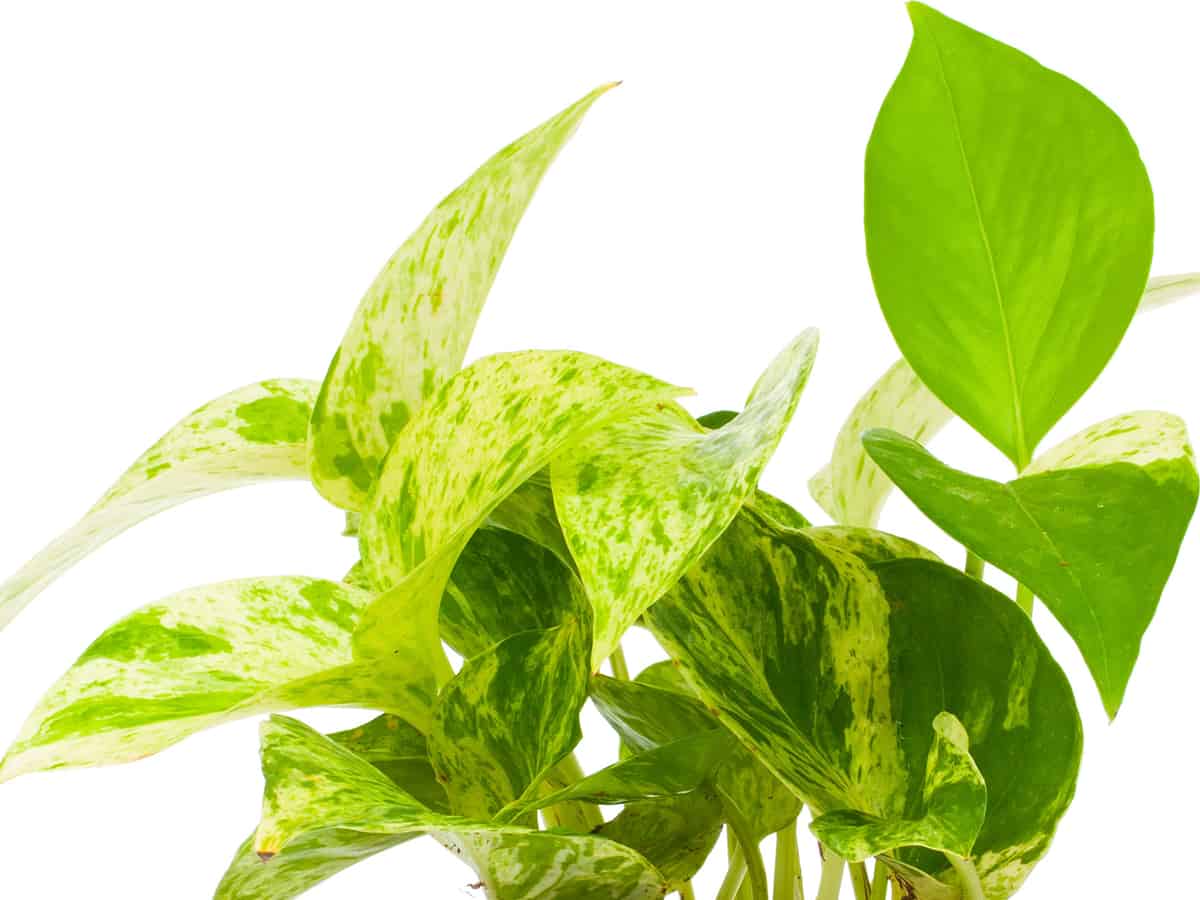 Another flowering plant that adds beauty to your workspace, the Pothos plant is perfect for desktops but does require occasional trimming. Trimming is not necessary if you are not concerned with how large the plant grows; it is only needed if you wish to keep Pothos small enough to fit neatly on your desk.
With how easy Pothos is to care for, it's easy to see why it's the most popular office plant. Pothos requires minimal sunlight and does well in shaded areas. Watering is only needed when the soil starts to dry. The plant does grow quickly, but its luscious greens make it an appealing plant.
Aloe Vera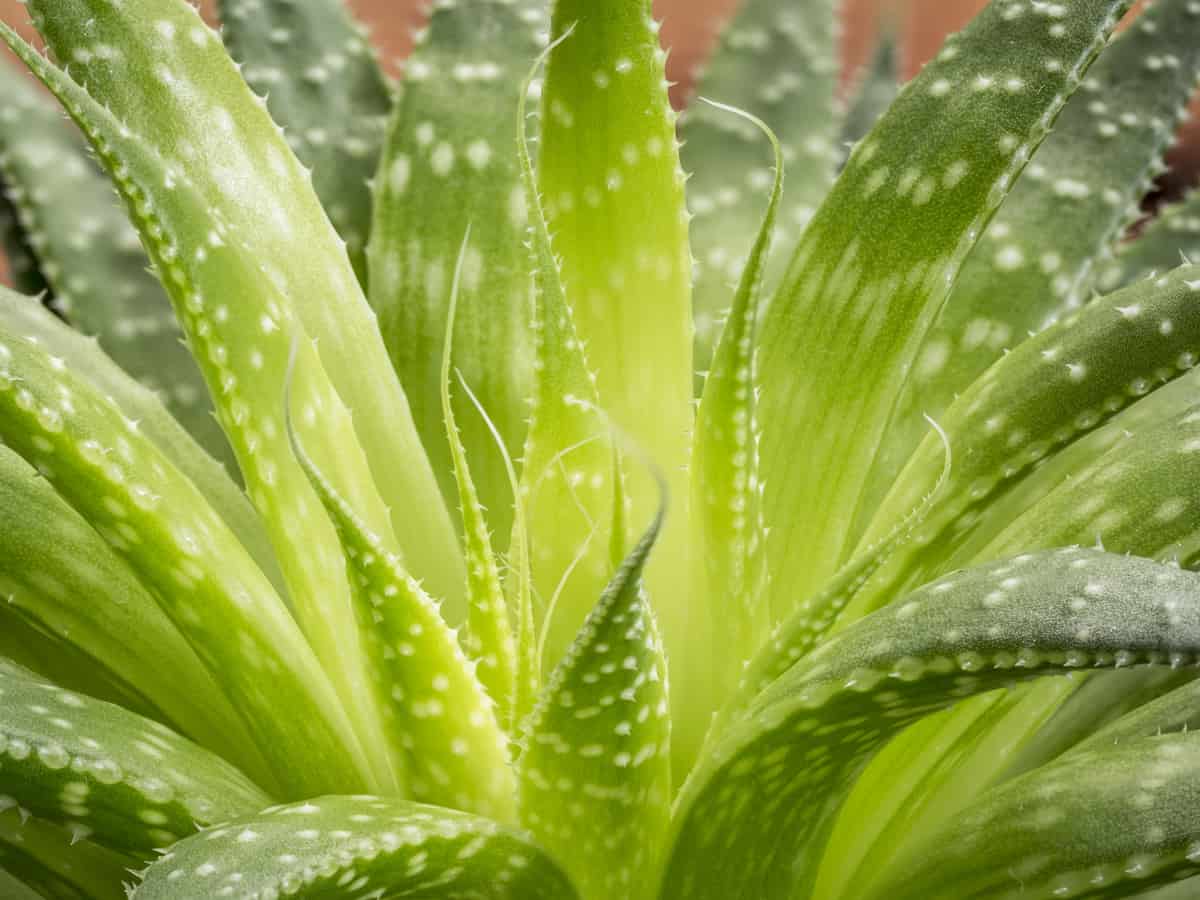 Aloe requires a lot of sunlight, but that doesn't make it the wrong choice for the office. Although they need direct sunlight, they only require watering once every three weeks. Aloe Vera offers a lush green "leaves" that provide some health benefits; think Aloe Vera gel. The key to keeping it alive inside your cubicle is providing it with the sunlight it requires.
Aloe survives year round but needs a full container with a well-draining soil to produce gel via variegated leaves. The plants are small enough to fit safely on desks, file cabinets, etc. In addition to being used to treat burns and cuts, Aloe offers air-filtering properties and can rid the office air of benzene and formaldehyde.
African Violet (Saintpaulia)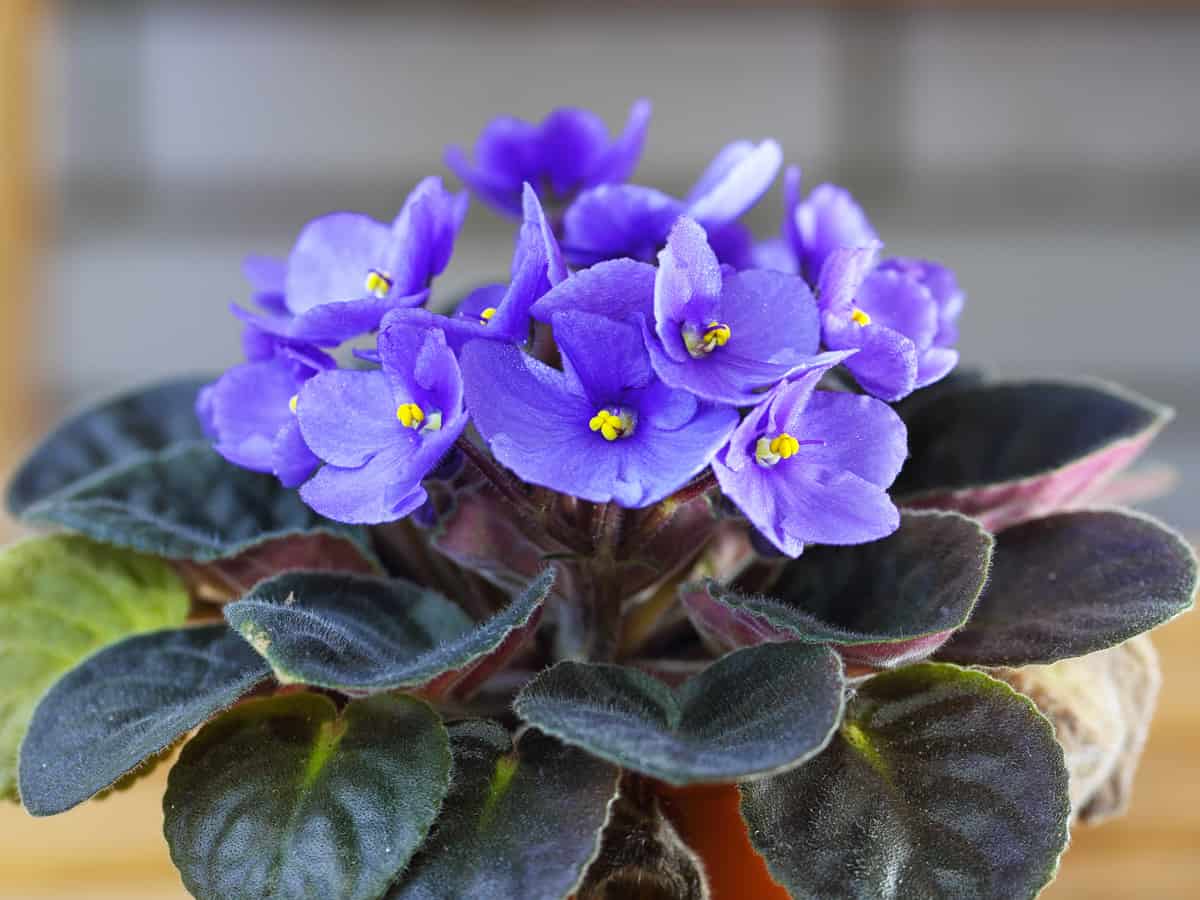 Lighting requirements for the African Violet are what makes it an excellent choice for an indoor office plant. The African Violet requires medium light in the form of indirect sunlight but can grow under bright light.
African Violets can handle early morning or late evening direct sunlight but do best in windows where they receive indirect sunlight through the course of the day. Western or southern facing windows are ideal locations. Watering requirements are just enough water to keep the soil moist.
These plants do not do well in over watered soil. To encourage blooming, allow the soil around the roots to dry out and pinch spent blossoms as they appear. When watering, use room temperature water, as water that is too cold causes leaves to curl and leaf spotting if water comes into contact with foliage.
Jade Plant (Crassula ovate) – Low Light Indoor Plant
As a succulent, Jade, as an office plant is not only resilient, it is easy to grow. When properly taken care of, the plant will live a long time. Jade looks like a small tree as it features a woody stem with oval leaves. When kept indoors, Jade can reach up to three feet tall.
While they thrive in dry conditions and warm temperatures, Jade is not drought tolerant. Soil for a Jade plant needs to be kept moist through spring and summer and drier in the fall and winter.
Sunlight requirements for Jade are up to four hours of direct sunlight a day. Move the plant to different locations, so it receives the lighting it needs. Western windows or south-facing windows are ideal locations. Always water with filtered or distilled water as the salt in tap water is not suitable for the plant.
Peace Lily (Spathiphyllum)
Low maintenance and adaptable, the Peace Lily is an office plant that is not a lily at all. The plant belongs to the Araceae family. As an indoor flowering plant, the blooms on the Peace Lily look similar to the Calla lily.
The white sheath reminds many of waving a white flag to surrender, hence the name Peace Lily. As the plant can grow up to three feet tall and features big leaves, it is best kept on the floor of offices.
Depending on how well you care for the plant, you may see blooms in the spring and fall. Flowers last for two months before dying, but the colored foliage is still quite attractive for offices during its non-blooming time.
As it can tolerate fluorescent lights, it is an excellent addition to offices without windows. Yellow leaves tell you the plant is receiving too much sun, so adjust accordingly.
English Ivy (Hedera helix) – One of the Best Plants for an Office with No Windows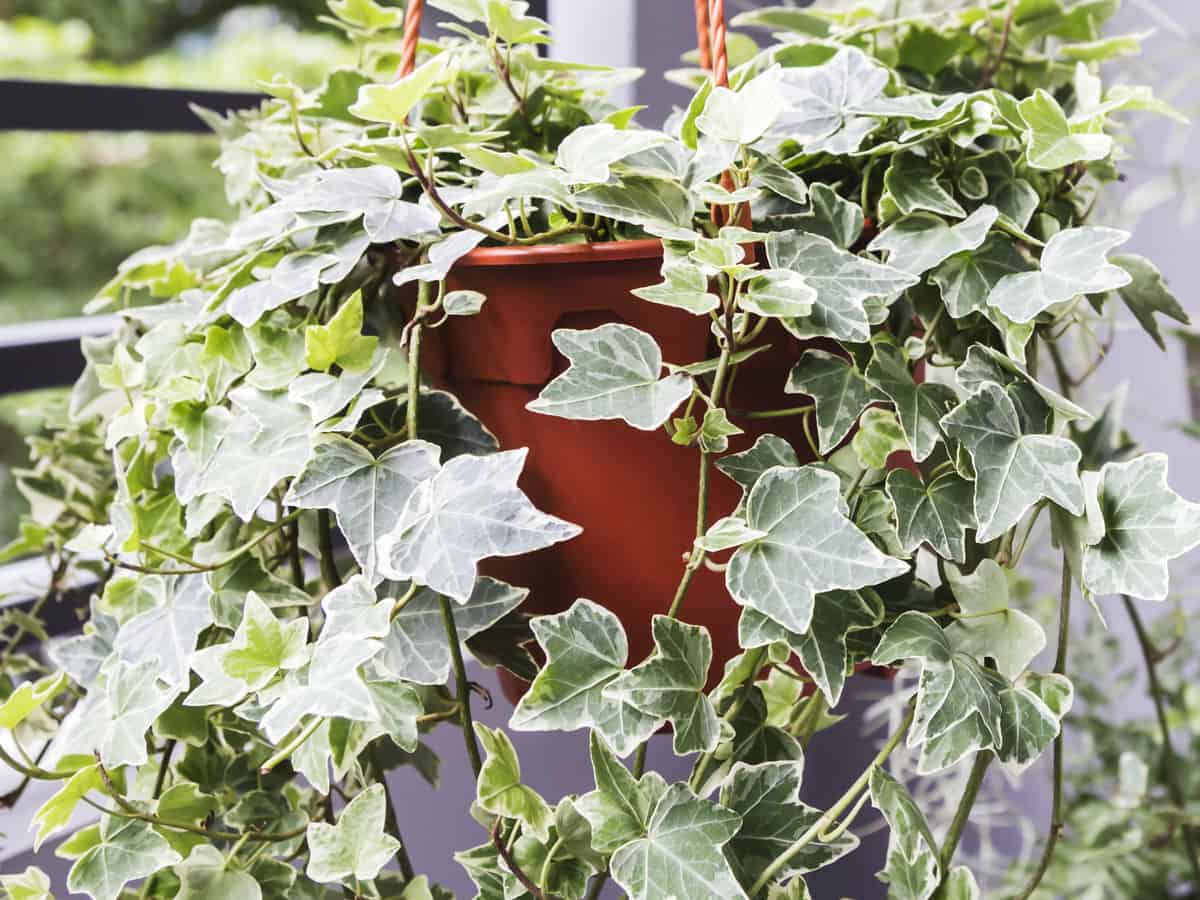 A trailing vine type of plant, English Ivy does as well outdoors as it does indoors. If adding English Ivy to your office space, be sure to put in containers or hanging baskets to allow the vines to trail. The plant itself only reaches heights of eight inches, but it can spread upwards of 15 feet, so if using for décor, plan accordingly.
Requiring minimal sunlight, the ivy plant does best in full to partial shade and must be planted in well-draining soil. Ivy prefers to be in drier soil, so always check the ground before watering.
Containers and baskets should offer drainage holes to prevent the plant from remaining in standing water or soggy soil. Temperature for optimal growth range from 45 to 80°F and need medium to high humidity.
Indoor Office Plant – Parlor Palm (Chamaedorea elegans)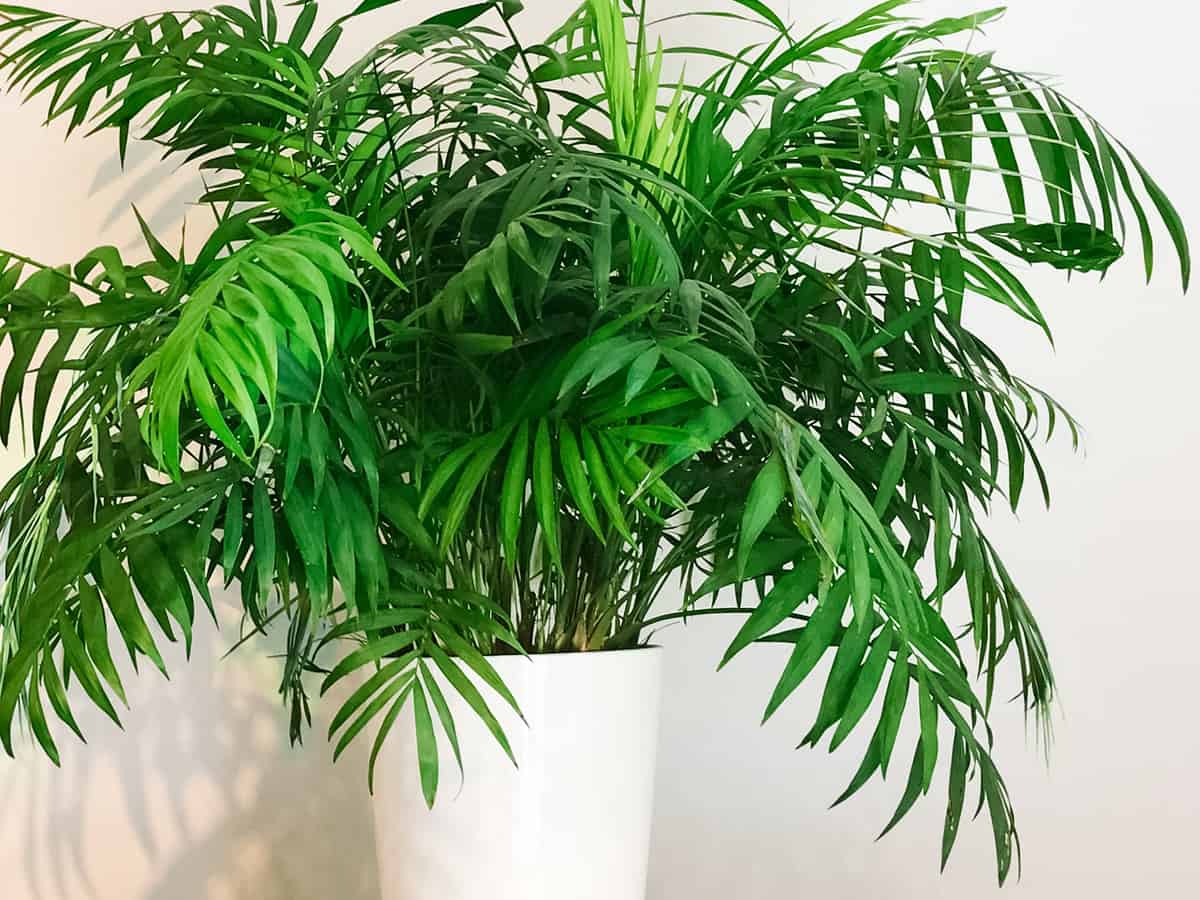 What makes the low maintenance Parlor Palm such a popular choice is how quickly it adapts to being cared for indoors. The Parlor Palm requires very little light and can handle some low temperatures.
The Parlor Palm features attractive green foliage that grows in clumps. The leaf offers a light texture and masks the thin trunks.
In most cases, the plant is grown in clumps to replicate a shrub that looks similar to a palm tree but only inside of a pot. The foliage is non-toxic for both humans and animals, so it is safe in a variety of offices. The slow-growing plant, when grown indoors, grows up to six feet tall and reaches about three feet wide, so place it accordingly.
Warneck Dracaena (Dracaena reflexa)
Frequently found in offices around the country, Warneck Dracaena is one of the sturdiest office plants you can find. What makes these such a popular choice for indoors is how pretty they are to look at and how hard they are to kill.
The plant offers various leaf patterns, so it works well being a single plant on a desk or in a window, but can also be mixed in with others. Although they tolerate low lighting, they thrive in brighter conditions.
Dracaena not receiving enough light will show it by narrowing of leaves. The plant does like to be moist, but be careful not to overwater as this results in brown tips. Use well draining soil and keep the temperatures inside above 50°F.
ZZ Plant (Zamioculas zamiifolia)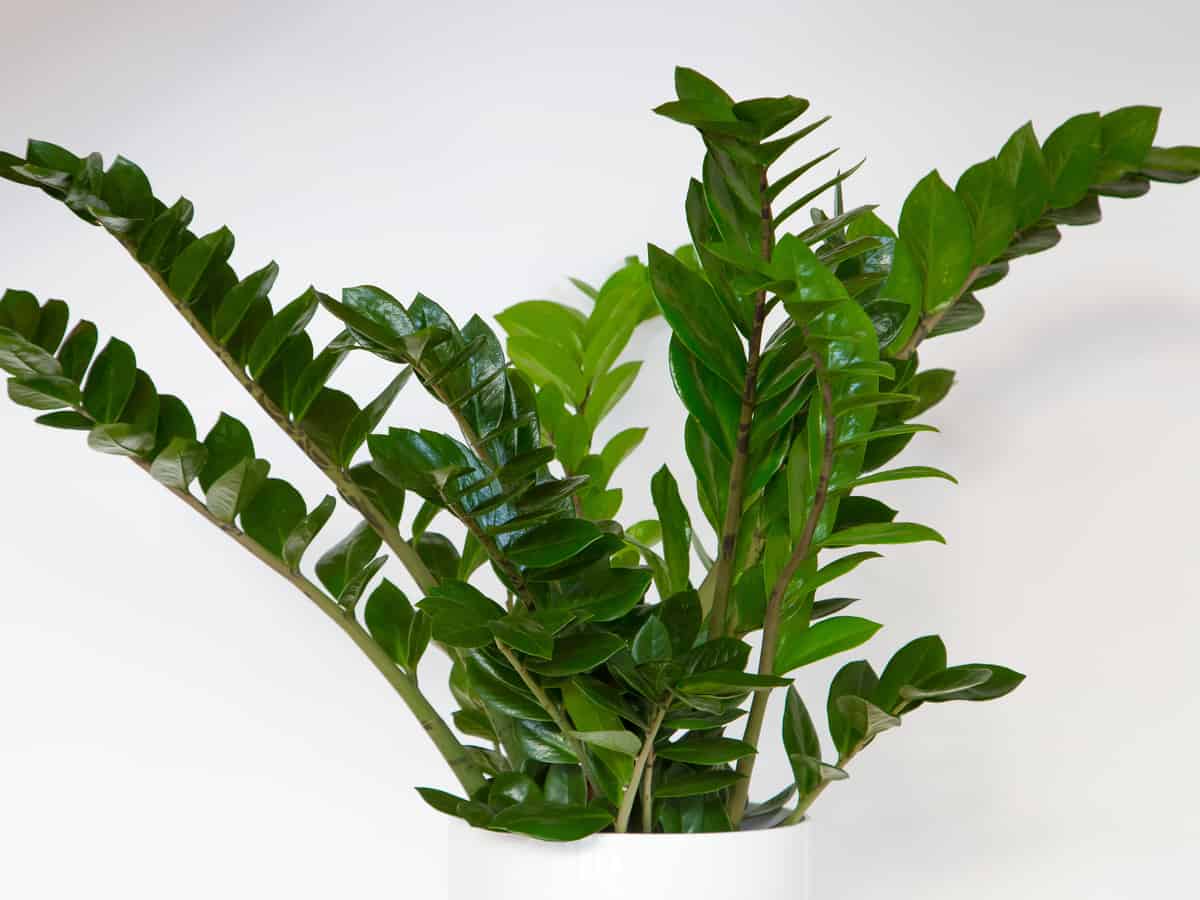 The ZZ Plant is an excellent choice for homes and offices thanks to its ability to handle low lighting conditions and an infrequent watering schedule. The ZZ Plant is also quite stunning to look at with its shiny green foliage. How fast the plant grows is directly related to lighting conditions.
Low light conditions cause slow growth, but it is robust enough that it will survive. When watering, allow excess water to drain.
If the roots get too soggy, they will rot; plus, you need to learn how to get rid of gnats in office and at work because of rotting roots. Otherwise, the plants are not known to attract any pests. Divide the plant to share with others using leaf cuttings or by dividing the root ball.
Chinese Evergreen (Aglaonema) – Low Maintenance Office Plant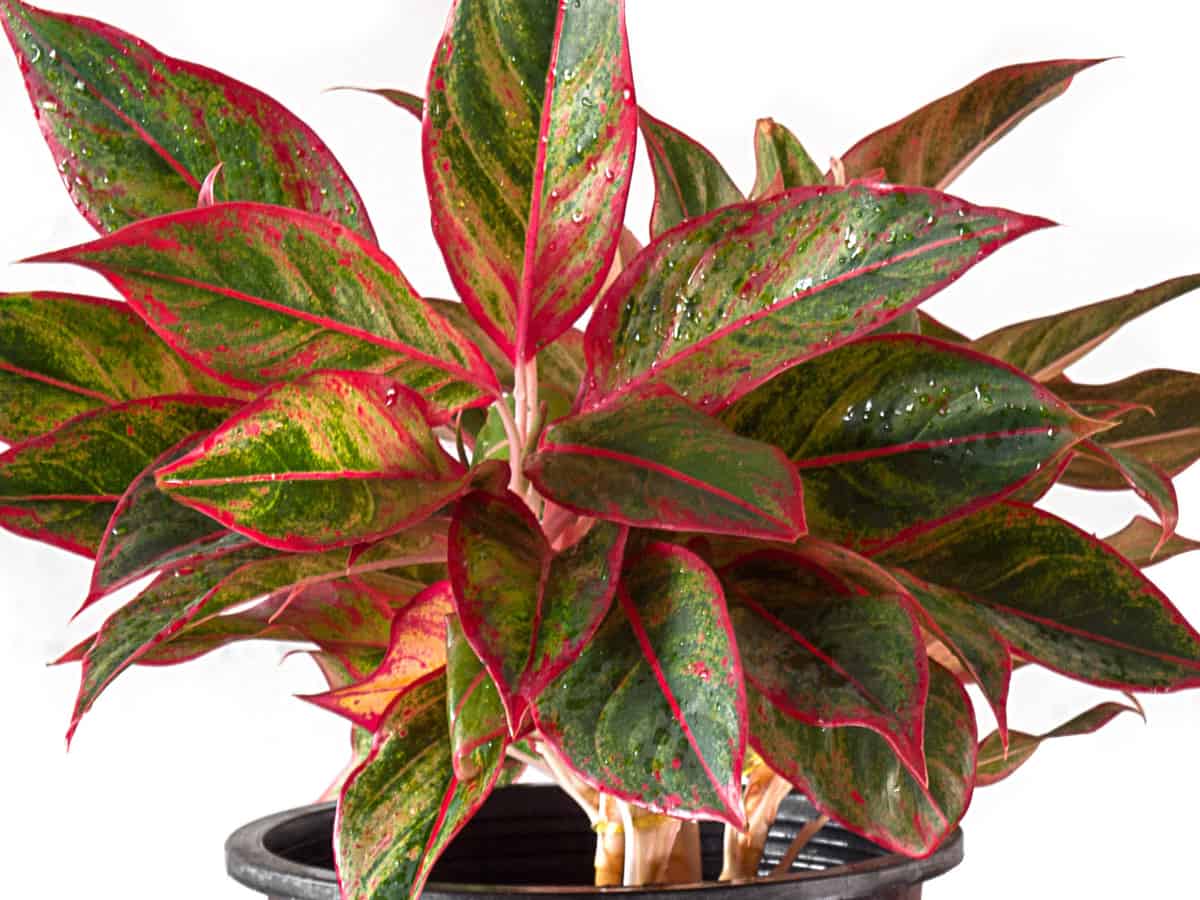 A Chinese Evergreen is a sturdy plant that can tolerate just about every indoor condition you can find. Its ability to adapt to its surroundings makes it one of the most robust indoor plants and an excellent choice for the busiest office worker.
Several Chinese Evergreens feature green leaves with silver accents; some will produce blooms similar to the Calla lily when provided with enough light.
What makes the Chinese Evergreen an excellent office plant is it's a slow growing plant and when younger, it fits perfectly on a variety of surfaces found in offices. As the plant grows, it can easily be moved to the floor and used as an accent piece next to sofas or tables.
Philodendrons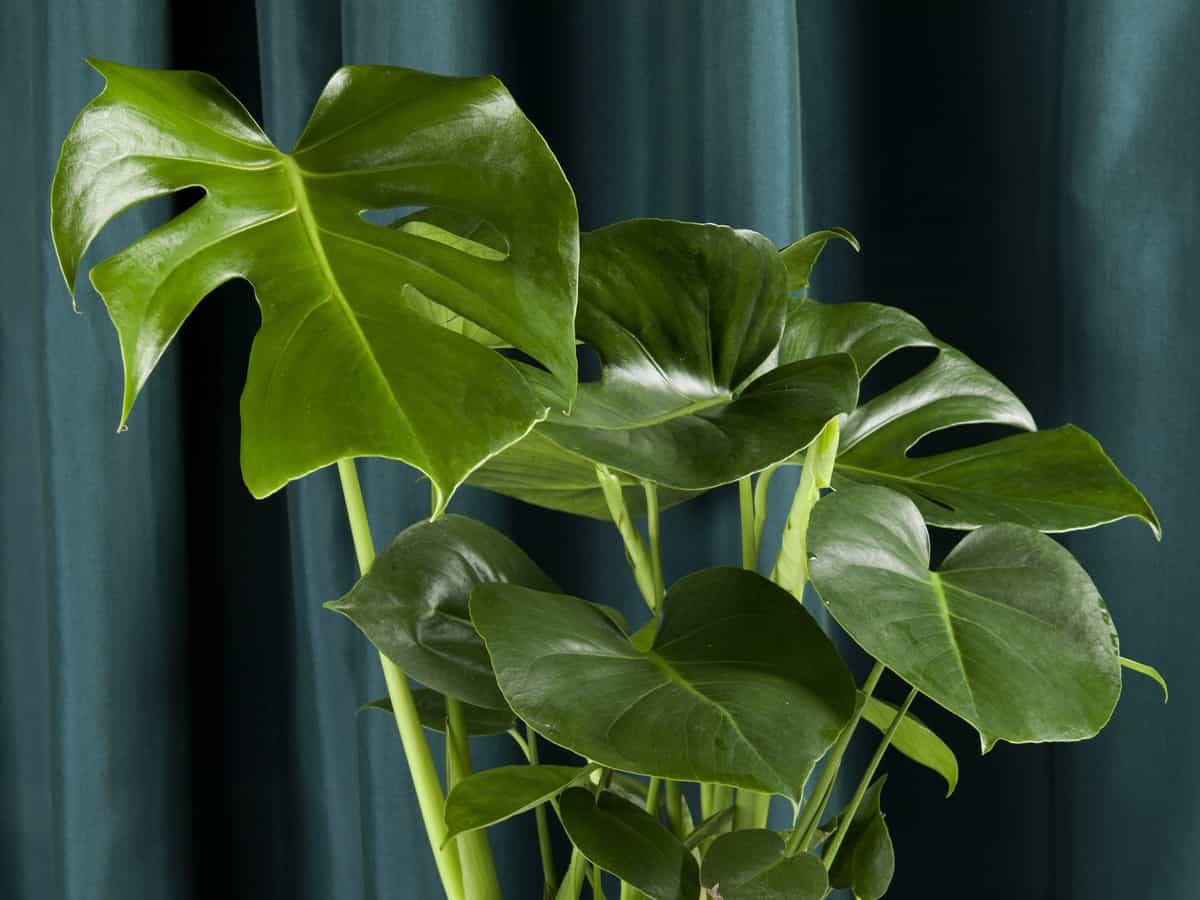 One of the greatest things about Philodendrons is how easy they are to care for. Watch the plants for signs, and they will tell you exactly what to do. Even the worst plant keepers can successfully keep these as they adapt to the conditions inside your office.
Another benefit to these large, beautiful plants is they don't experience a lot of stress when moved from indoors and outdoors for quick cleaning. Although they don't need a lot of direct light, Philodendrons need some indirect lighting.
Place near a window, but make sure the sun does not touch the fragile leaves. A lot of yellowing leaves at the same time indicates too much light — only water when the first inch of dirt has become dry. Droopy leaves signal if the plant is getting too much or too little water, so adjust accordingly.
We hope we have been able to give you some good ideas about what indoor office plants are the easiest to care for. If you found our list of easy-to-care-for office plants helpful, please take a minute to share our plant ideas with others on Facebook and Pinterest.