As humans, we like to multitask whenever we can. If we can combine two activities and save time and effort, we consider that to be the best way to go. Wouldn't it be nice to extend multitasking to our gardens?
You bet it would, which is why we've developed this guide to perennial plants that repel mosquitoes that carry West Nile virus or Zika virus. In this guide, we look at seven shade plants that repel mosquitoes. We explore a list of plants for all climates, and we provide valuable tips to help you make sure that your perennials not only survive but thrive.
There are useful pointers on when and what to plant and help you know which plants will scare away the flying pests you want to eliminate the natural way. With our assistance and your perseverance, in no time at all, you'll be lounging happily outside, mosquito free and loving it!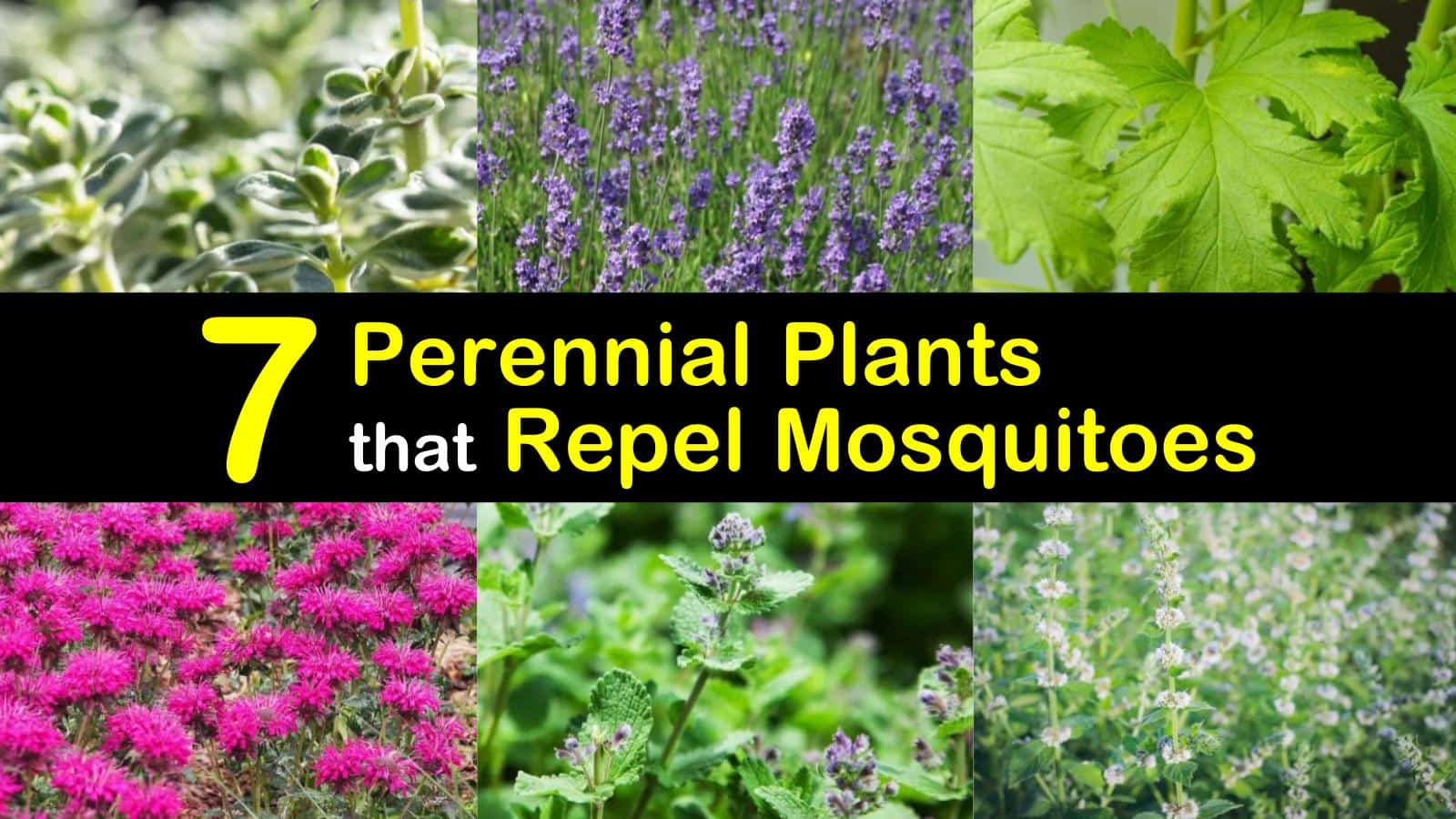 Information on Perennials that Repel Mosquitoes
To start with, what are perennials? They are plants that require only a time and energy investment on your part during their initial planting period. Once the plants take root, they bloom regularly, without needing any additional assistance.
Vegetable perennials such as asparagus and artichokes are among the best-known perennials, but there are many perennial flowers and perennial ground cover plants, too.
Tilling topsoil is harmful to ground cover and damages the ecosystem; every time you sow annual crops, you injure your garden's root-and-soil system and take away a welcoming environment for earthworms and other burrowing creatures.
You won't have to replant perennials every year, thus improving your soil quality over time and aiding the environment.
Caring for Shade Plants that Repel Mosquitoes
You want to give your perennials their best shot at doing well, so if you're planting them in the ground, make sure to wait until the last frost of the year is past. Some plants repelling mosquitoes handle cold or hot weather more readily than others, so always check the specific requirements for your perennials.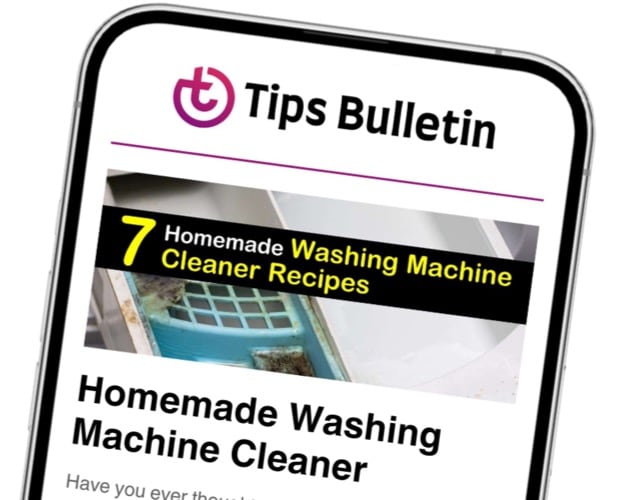 Finally, an email that Transforms Your Home.
Get the latest home and garden tips from our experts, delivered straight to your inbox.
Many perennials that repel mosquitoes work well when paired with another plant type, so get to know the plants that work well together in your vegetable garden or yard. For example, lavender and floss flowers make a great team. Plants that repel mosquitoes may also work as wasp repellent plants, so explore your options before planting.
Because perennial mosquito repellent plants are so adaptable and hearty, they tend to take over any untended garden or lawn areas, so make sure to stay current with weeding and thinning to prevent rampant overgrowth.
Your perennial plants will usually be content with water from rainfall, but if you have any concerns about how your perennials will fare in your climate, consult your local agriculture office to find out which insect repellent plants are right for your soil. You can also avoid any issues and reduce your concern by planting low water plants that require little moisture.
Perennial Plants that Repel Mosquitoes
Perennials are some of the oldest known cultivated plants, and their low-maintenance qualities have made them favorites of gardeners for thousands of years. A well-cared-for perennial is exceptionally long-lived and will provide fruit, flowers, or shade for generations. Better yet, perennials are good for the environment and are what keeps mosquitoes away naturally.
Citronella Grass (Pelargonium 'citrosum')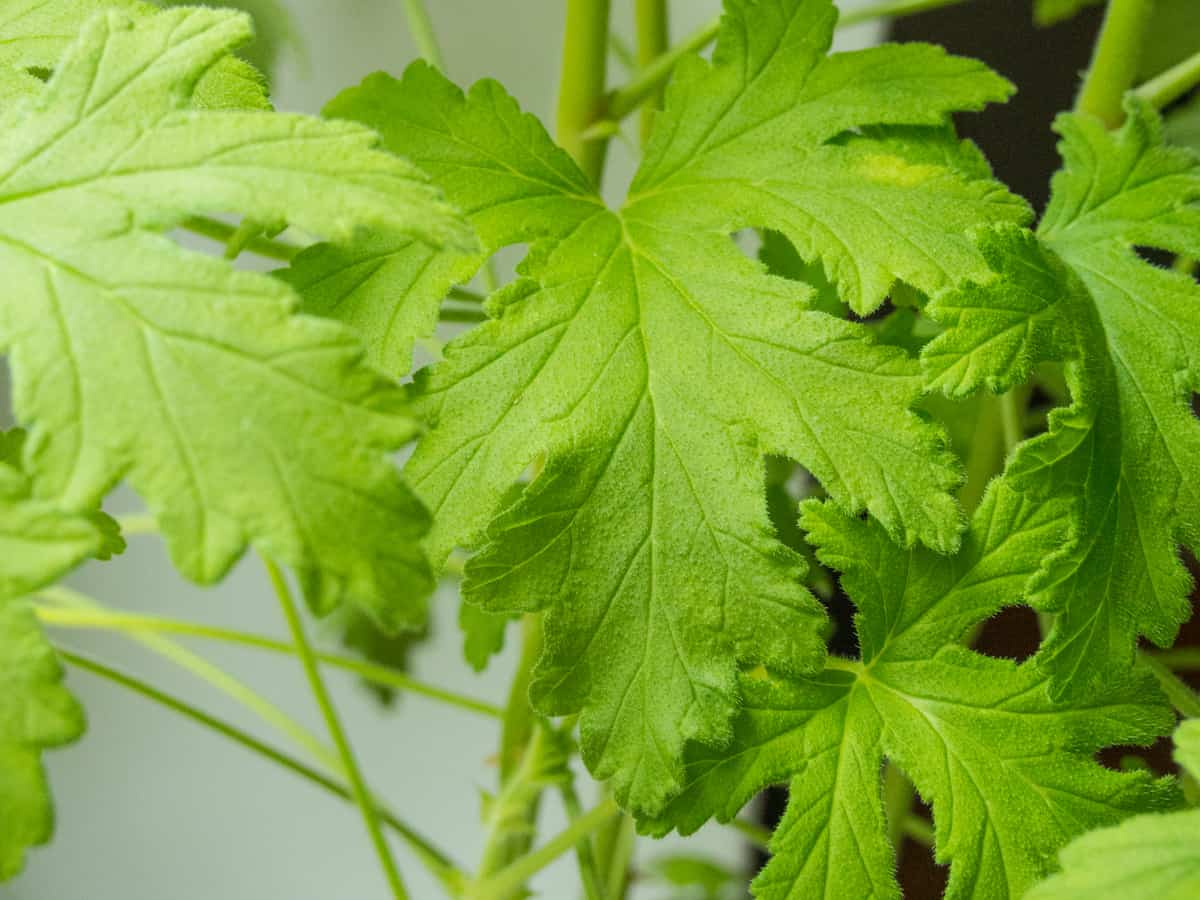 Citronella grass is the perfect mosquito repellent for your home. It is a small plant with an overpowering, distinctive citrus smell. Is citronella a perennial? You better believe it.
Also called the mosquito plant, citronella grass is excellent at keeping flying pests such as mosquitoes or cabbage moths away, and it fills the air with the fresh scent of oranges and lemons. As an added bonus, citronella grass is also one of the great spider repelling plants. Grow it around the perimeter of your home to keep mosquitoes, spiders, and other creepy crawlies out of your house.
It's an easy plant to grow and a fantastic choice for natural mosquito repellents. Many people agree, which is why citronella candles are so popular.
Citronella plants grow as far north as Canada. It loves full sunshine, so find a sunny place to plant it. Ensure that the soil has good drainage, too, as citronella roots are prone to rot in standing water. If you're not satisfied with your plant's growth, add nitrogen-rich fertilizer once every spring.
Horsemint (Mentha longifolia) – A Beautiful Perennial that Repels Mosquitoes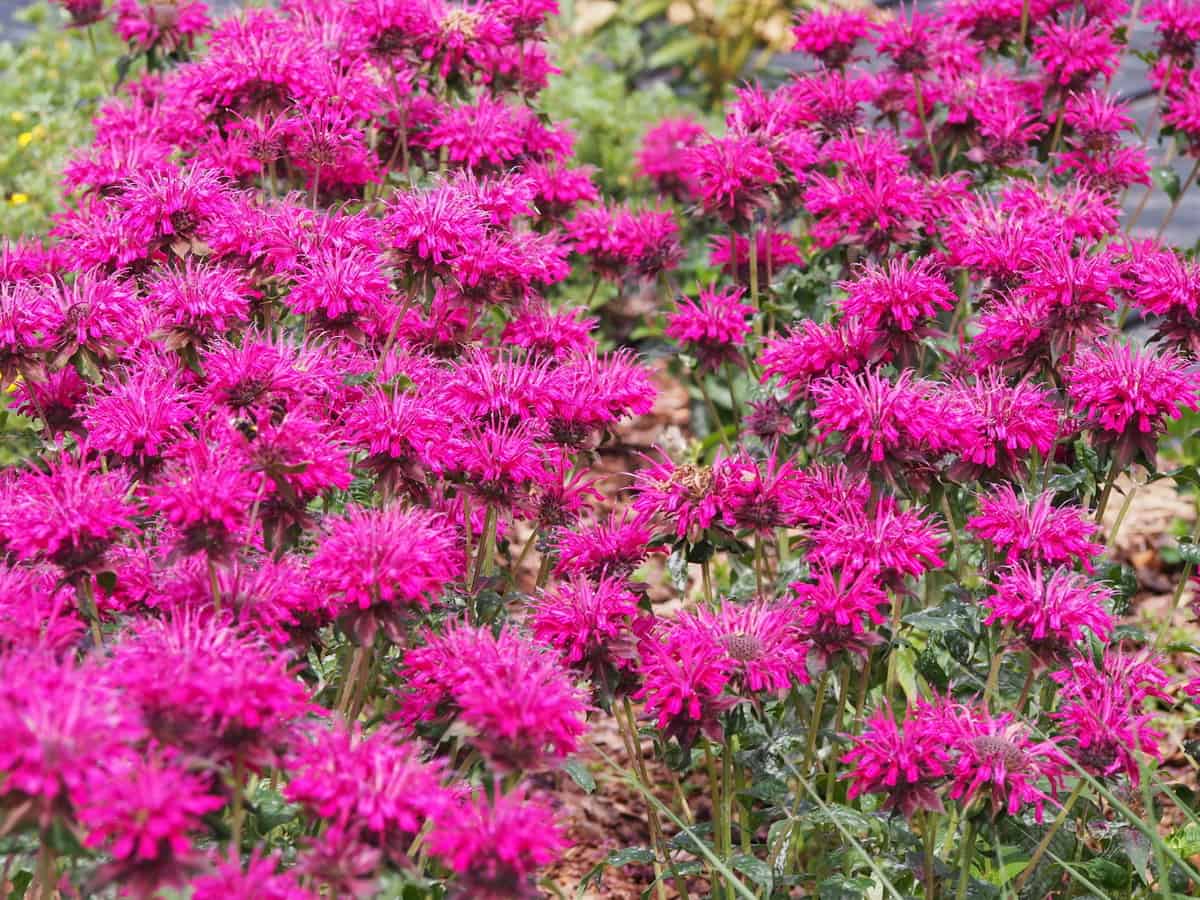 Also called bee balm, horsemint has many of the same properties as citronella. It is in the mint family and has a delightful scent that reminds one of incense, and it is a great way to keep bugs at bay.
Horsemint is a fast-growing plant that tops out at around three feet, and it can spread unless kept in check. As one of the easy to grow mosquito repelling plants, grow horsemint in sandy, well-drained soil, and keep it in a beautiful shady spot to avoid overexposing it to the sun.
If you choose to grow mint in large pots, you might want to prune back its root structure at the end of each year to keep it under control. As a bonus, horsemint attracts beneficial pollinators like bees and hummingbirds.
Catnip (Nepeta cateria) – Mosquito-Repelling Shade Plant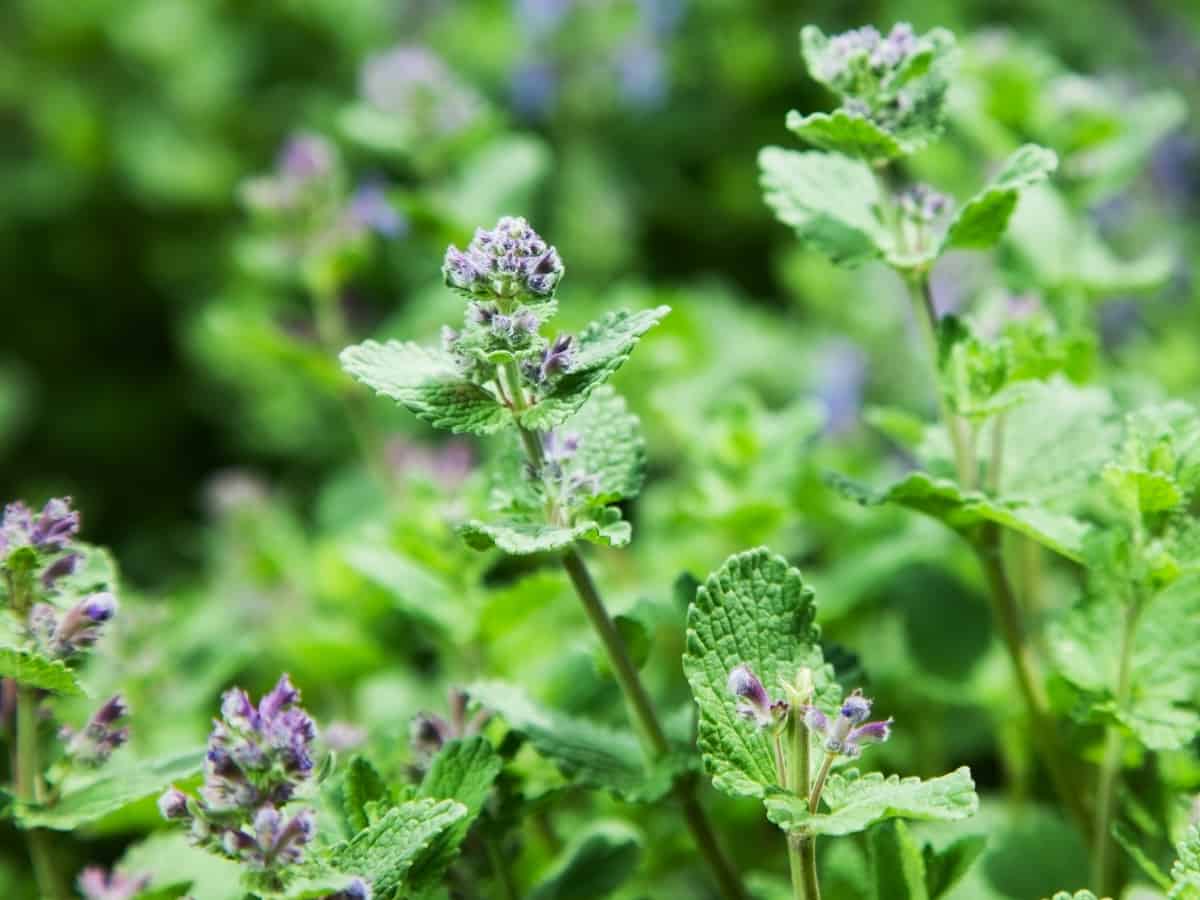 Every person who owns a cat is familiar with catnip. Catnip is a member of the mint family and a hardy perennial herb that not only sends your kitty into spasms of delight but will also keep mosquitoes and flies far away from you.
It's such a potent insect repellent that a recent study determined that powerful chemical insect repellents such as DEET are less effective than catnip at repelling flying creatures.
Better than bug spray? That's mighty impressive pest control for a plant! To plant catnip, till about three or four inches into the soil, and add an inch of compost to the bottom of the tilled patch. Plant the seeds about a foot and a half apart from each other.
Catnip does well in soil that ranges from mildly alkaline to mildly acidic — pair catnip with year round shrubs for added aesthetic impact.
Lemongrass (Cymbopogon)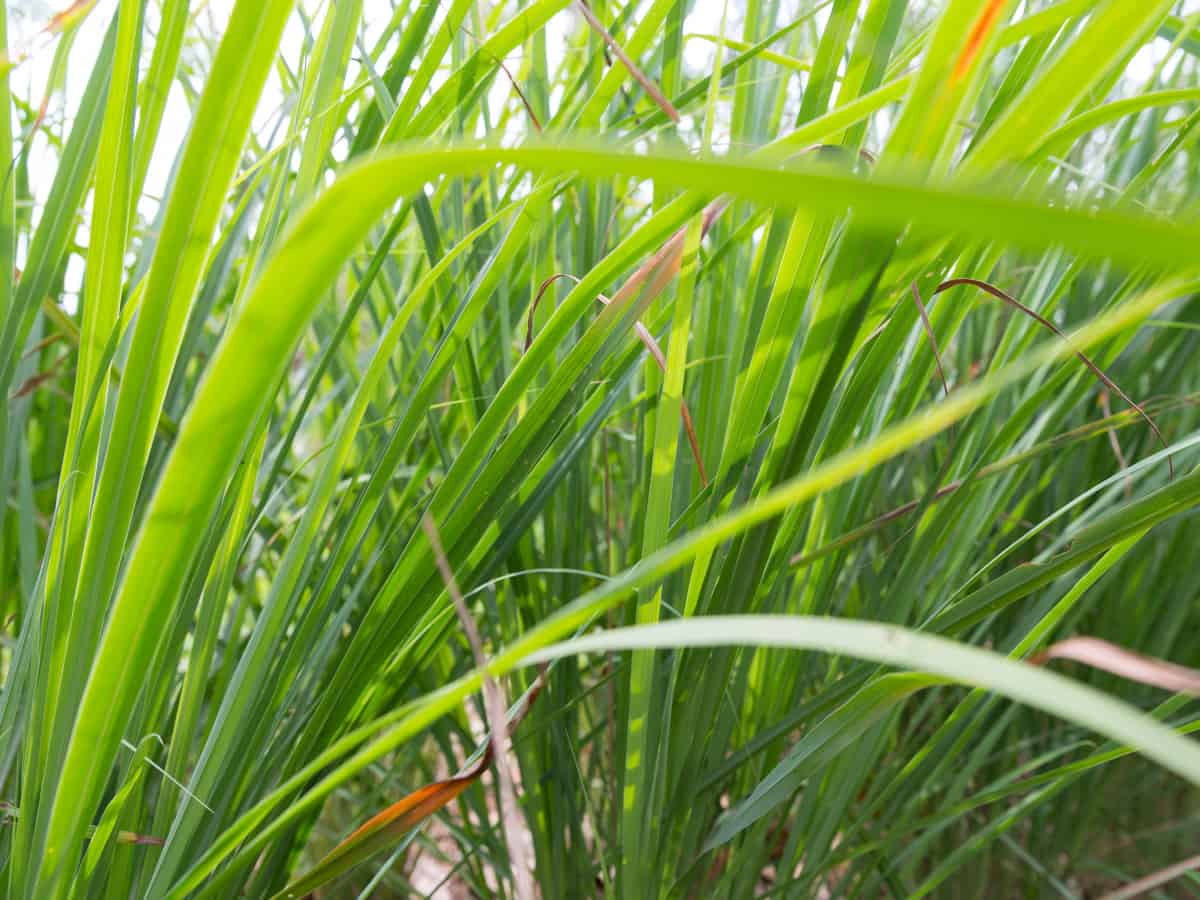 Lemongrass, like citronella, produces essential oils that release a delightful citrus scent that can repel insects and furry pests from flower beds. So, is lemongrass a perennial like citronella? Absolutely, and it's one of the best plants that keep gnats away.
As a bonus, with lemongrass, you not only get to smell its fresh lemon scent and enjoy a mosquito-free life, but you also can use it to flavor soups and other meals. While this pleasant-smelling plant appeals to humans, lemongrass keeps snakes away, too, so if you don't like these creatures, and want them out of your yard, start growing it now.
You'll need a no-frost climate if you want to plant lemongrass in the ground. If your environment doesn't support lemongrass outside as a perennial, you can plant it annually or it will do very well in a hanging basket or window box. Lemongrass loves the sun, but it will do well in partial shade, as well.
Lemon Thyme (Thymus citriodorus)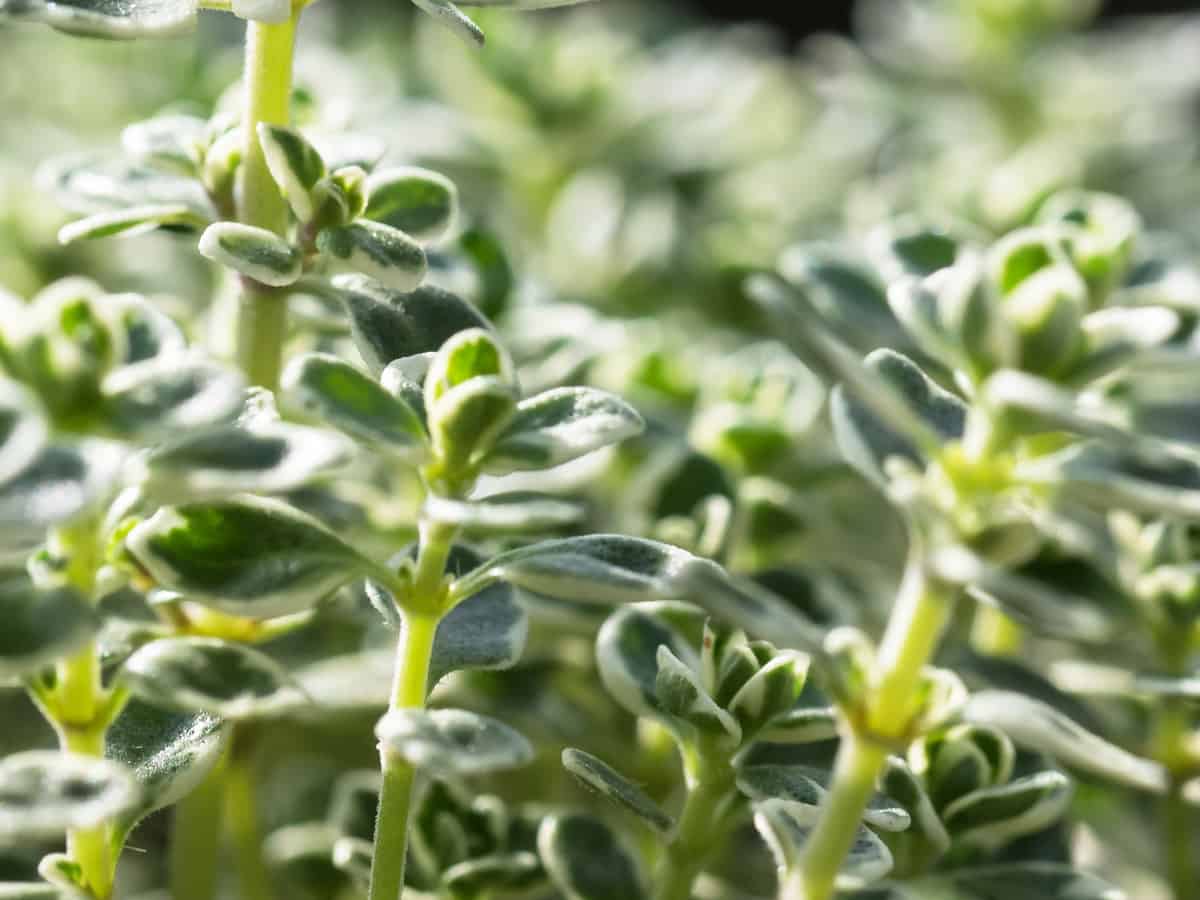 If you want an excellent natural insect repellent that doubles as a savory herb, then lemon thyme is the plant of your dreams. Lemon thyme is a low-growing perennial that attracts beneficial flying insects such as bees while letting you avoid mosquito bites and other nuisances. It even drives away deer and other garden nibblers!
Lemon thyme is a robust plant that requires little care. It is drought resistant and does well in unproductive soil, so getting it to grow isn't too tricky. Just plant, water, and wait. The lemongrass scent is the strongest in the early morning, so try to harvest any leaves at that time of day.
While honey bees and bumblebees like lemon thyme, it is one of the plants that repel yellow jackets and other stinging bugs so add some to pots near your deck or patio or in the garden.
Lemon Balm (Melissa officinalis)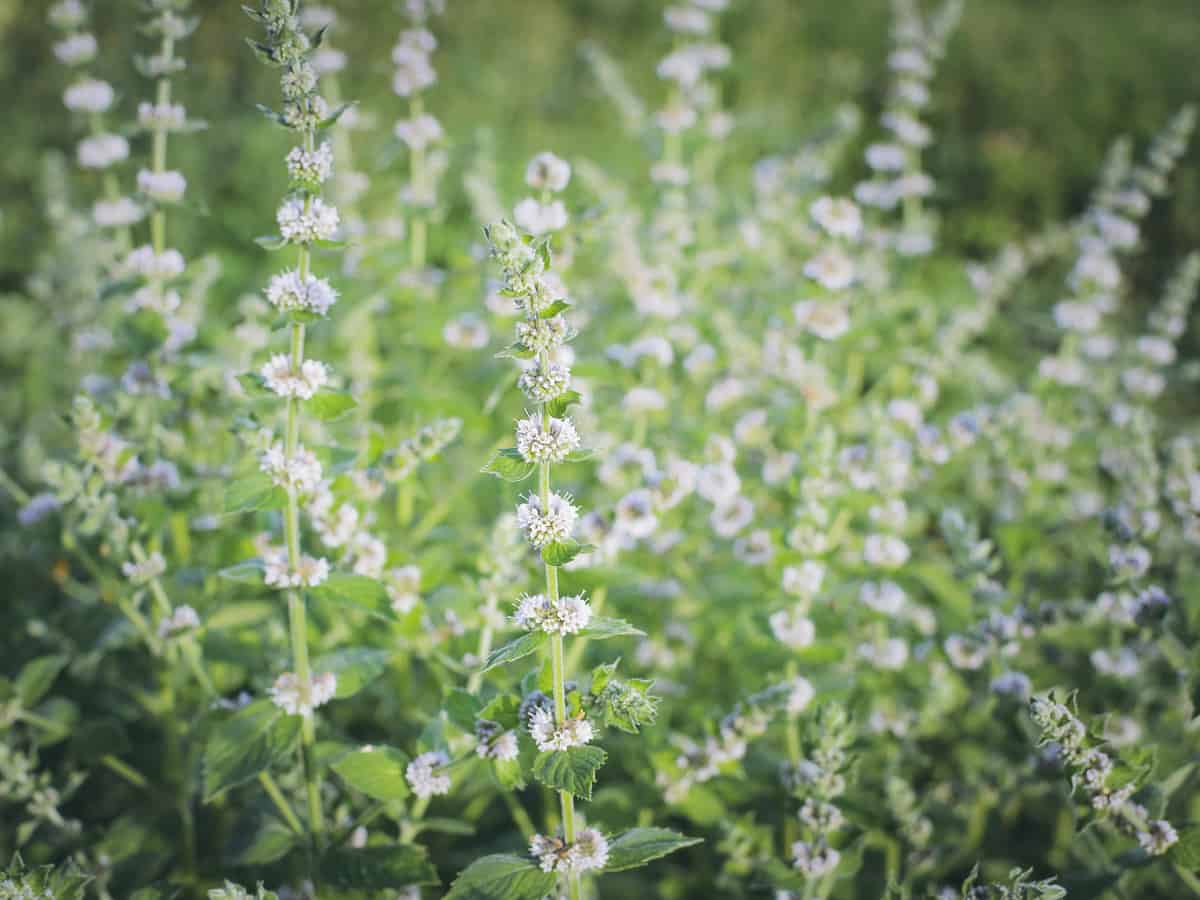 Also called balm mint, balm, or common balm, the lemon balm is a small ornamental plant with light green leaves. It produces a scent somewhere between mint and lemon, and it does a bang-up job of mosquito control.
It pulls double duty, too, and attracts friendly flyers such as butterflies to your garden. You can use the lemon balm plant's leaves as a quick DIY bug repellent; pluck some leaves, press them in your hands, and rub the crushed leaves on your exposed skin.
You'll be able to make your own mosquito repellent to drive away stinging insects without harming your skin or sinuses or having to squash bugs.
Lavender (Lavandula angustifolia)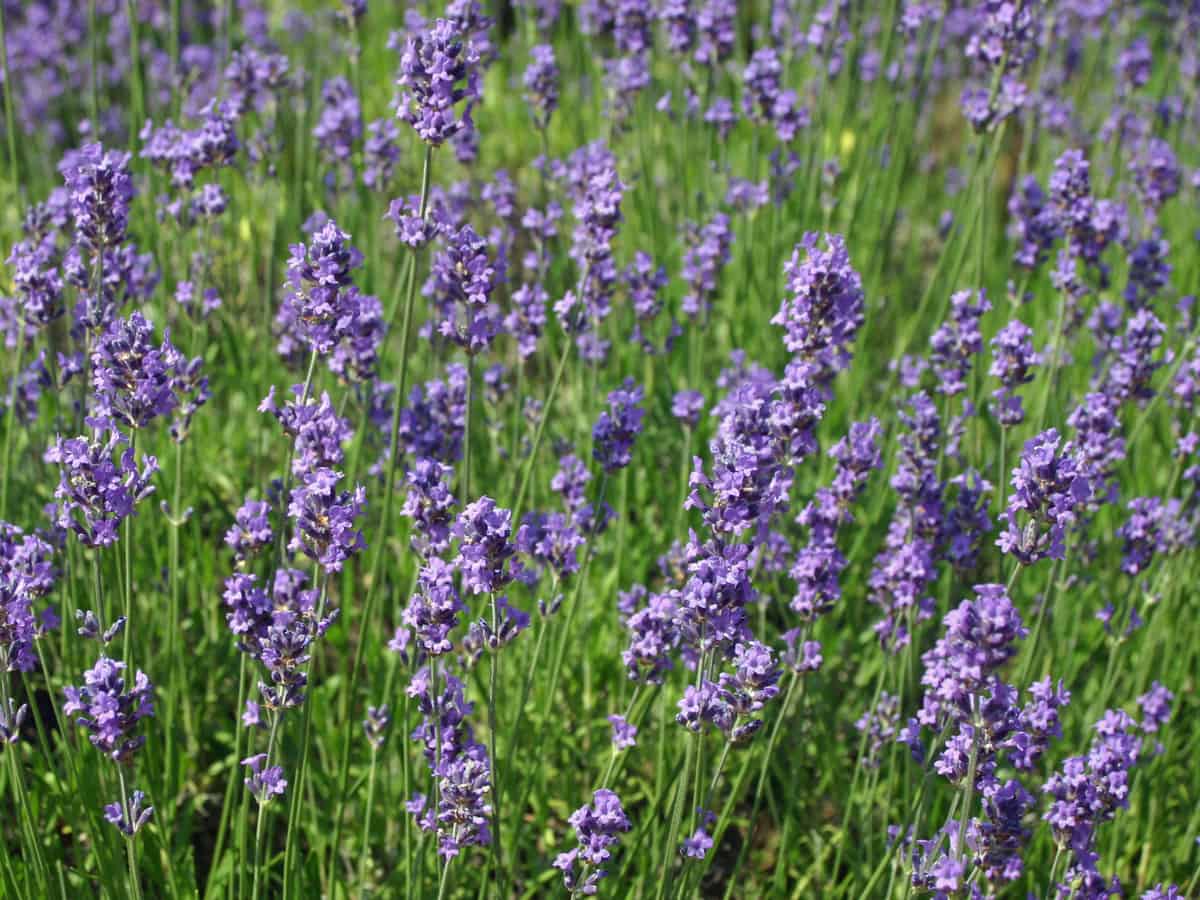 Lavender is something of a wonder when you stop to think about it. These pretty blue mosquito repelling plants are the kings of the multitask with their heavenly floral scent and insect-repelling properties, and they are easy to grow and maintain. If you want a bit of color in the garden and a burst of intense fragrance, lavender is the way to go.
Plant your lavender in a sunny area with well-drained soil. Lavender roots become woody in time so you might consider cutting them back from their second year onward. Each year, trim the foliage a few inches to stimulate growth.
We hope you enjoyed this guide to perennial plants that repel mosquitoes. Keeping annoying mosquitoes and other stinging insects away from you and your garden beds makes your home a happier and healthier place, so it's important to find plants that will both beautify the environment and drive away mosquitoes. Our guide can help you pick the right plants and start you on the road to gardening pleasure!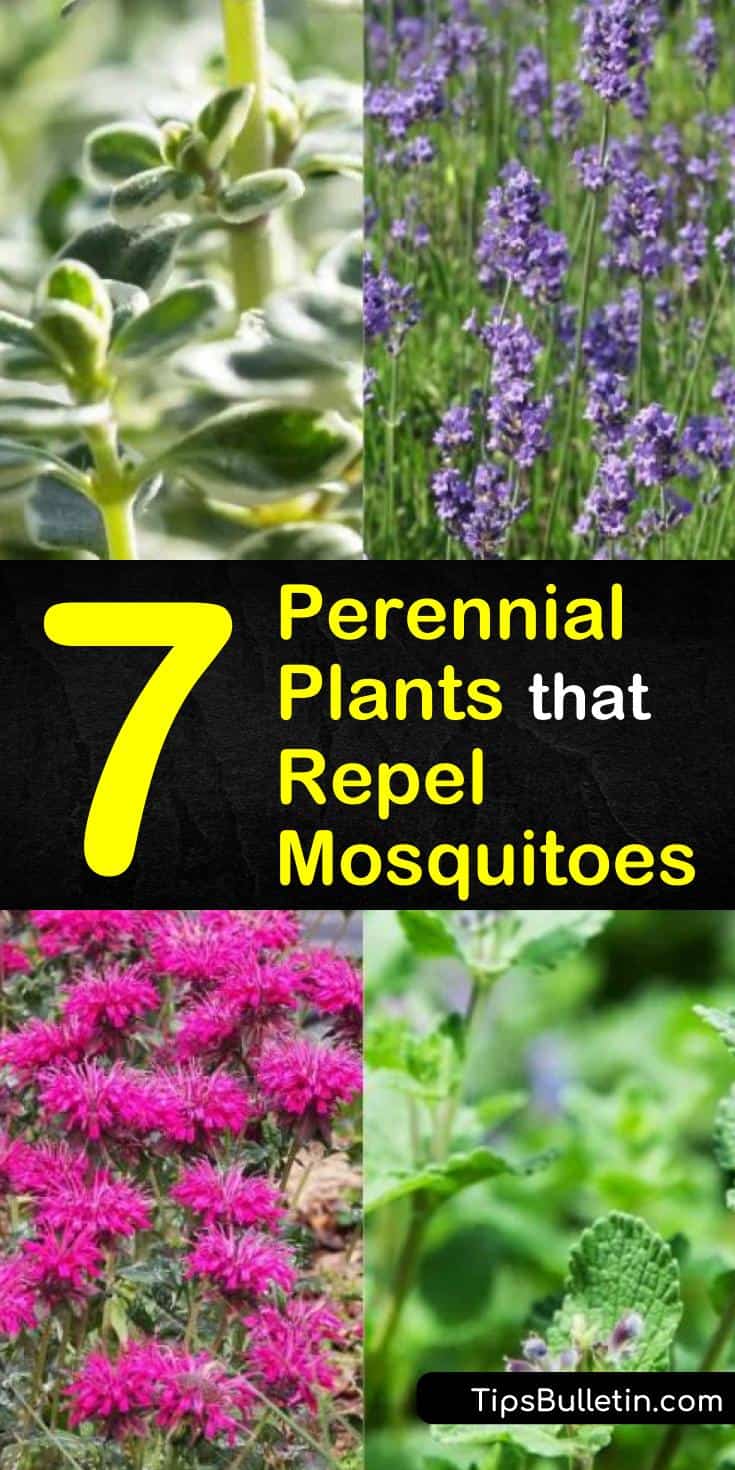 Thank you for reading this mosquito repellent perennial plant guide. If you found our guide to perennial plants useful, please share these tips for mosquito-repellent perennials with your family and friends on Pinterest and Facebook.