A drawback of living in an apartment is that you don't have access to a garden of your own. However, that doesn't mean that your life has to be completely plant-free. Plants for apartments allow you to enjoy greenery and flowers, even if you lack a green thumb.
Plants are known to lower stress and boost your mood. Houseplants also improve air quality, absorbing indoor pollutants that come from things like carpets and paint.
Many of these purifying plants filter dust and mold and increase humidity. Watch out, though, since several houseplants contain calcium oxalate, which is toxic for both humans and pets. Ingesting these plants can cause excessive saliva, mouth irritation, nausea, diarrhea, and more. If you have children or furry friends, use a different species in your home.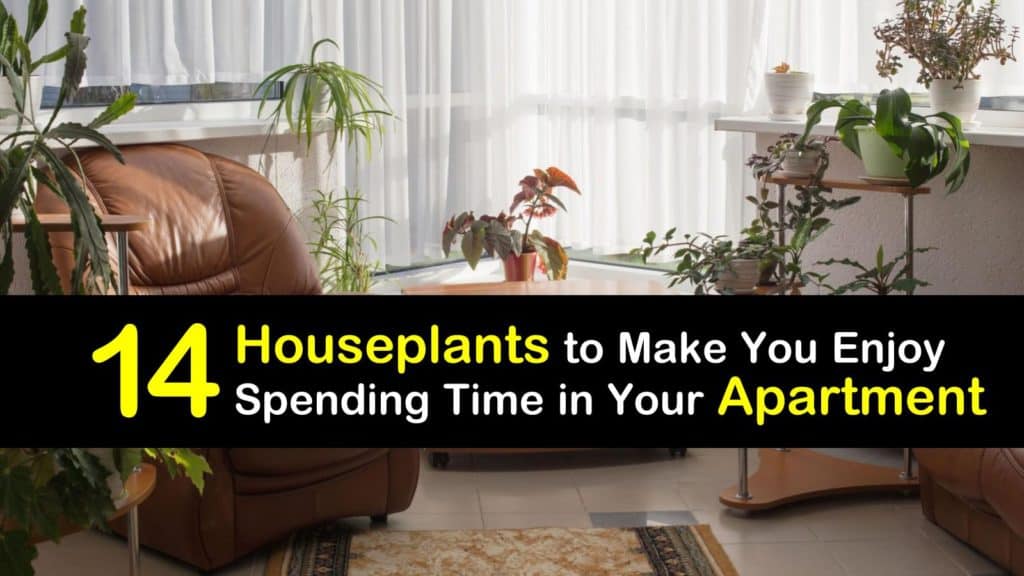 Best Houseplants for Apartment Dwellers
Raising indoor plants is somewhat different than growing them in the garden. You may face issues like dry air and a lack of natural light.
However, there are many options for smaller spaces, from an indoor palm tree to tabletop plants.
While attractive houseplants won't keep roaches away in an apartment, they can make the space warmer and more inviting for homeowners and guests.
How to Grow Houseplants
Ensure the pot is the correct size, whether you are growing a dwarf mandarin orange tree or a pothos, with drainage holes and a saucer. Water the plant until water comes out the bottom, then empty the saucer. Put a humidity-loving plant's pot in a DIY pebble tray, mist its leaves with water, or place it near a humidifier.
Since indoor soil's nutrients deplete over time, regularly give your plant houseplant fertilizer. Rinse the dirt once or twice a year to remove built-up fertilizer salts. Repot your plant every one to three years.
Ensure that you don't overwater your plants. If you do, mold in potting soil may form. Learn the best organic way to get rid of mold on houseplant soil so you're prepared if it happens.
Where to Grow Plants for Apartments
When choosing a spot for your plant, your first consideration may be complementing your home decor. Perhaps the plant would blend in well on a windowsill or the floor.
Don't forget to also think about light requirements, too. Consider your windows' orientation and whether this particular plant should be out of direct sunlight, near a window, or even under a plant light.
If possible, avoid placing the container near an air register since furnaces and air conditioning make air drier. Many plants do not appreciate sudden temperature changes, whether from a heater or cold air from a doorway.
Peace Lily (Spathiphyllum)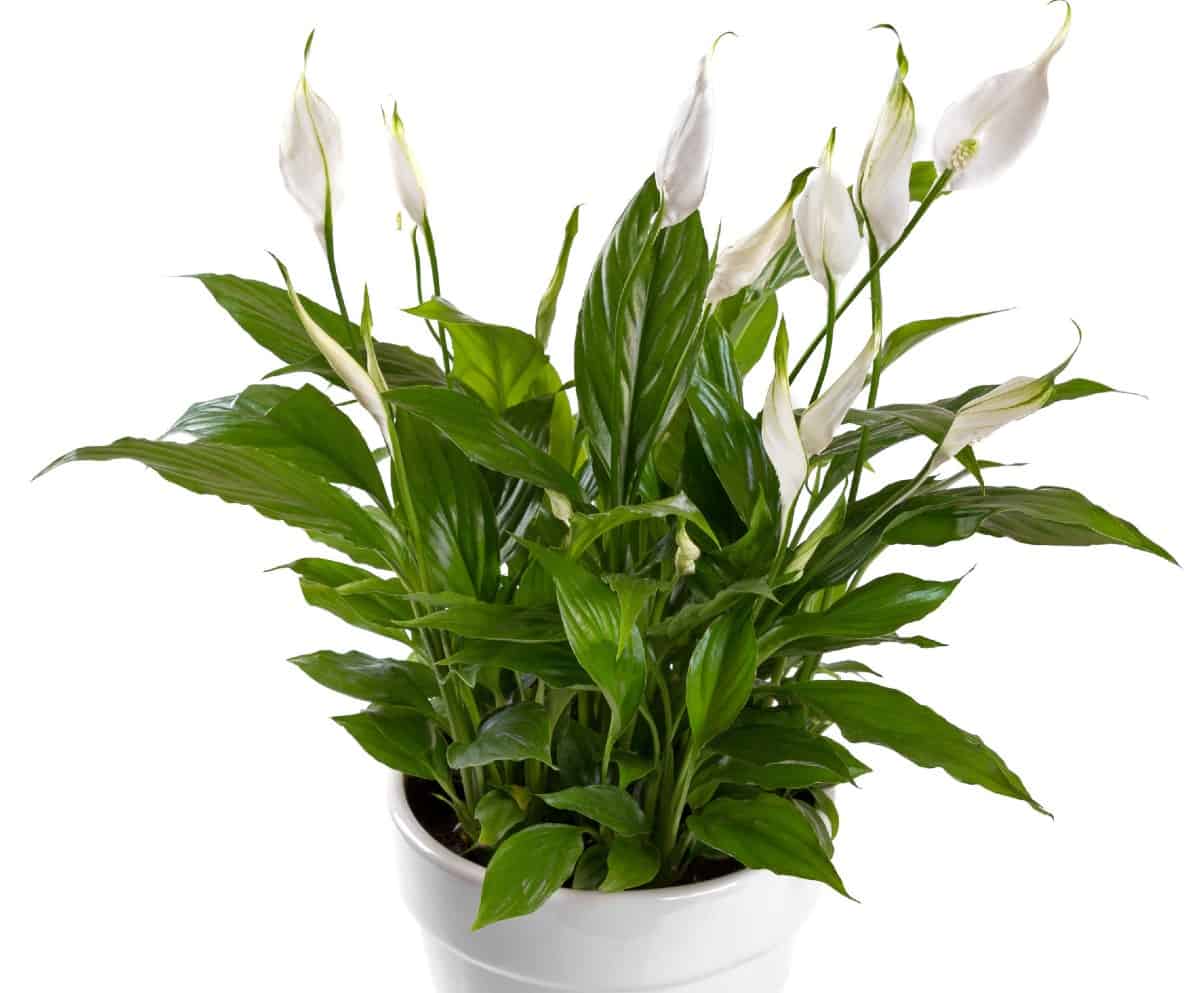 This tropical plant has glossy, pointed leaves and white bracts shielding its flowers. Since it's a power air filterer, use it in highly frequented rooms. The peace lily can cause stomach irritation or extreme salivation if consumed.
This plant prefers medium, indirect sunlight. Grow it in a loose, peat-based potting mix. You may divide the plant when repotting in early spring.
Water and mist your peace lily regularly, filtering highly chlorinated water. Water less often during the winter. Feed the plant weekly in the summer, or strew slow-release fertilizer pellets in early summer.
Heartleaf Philodendron (Philodendron scandens)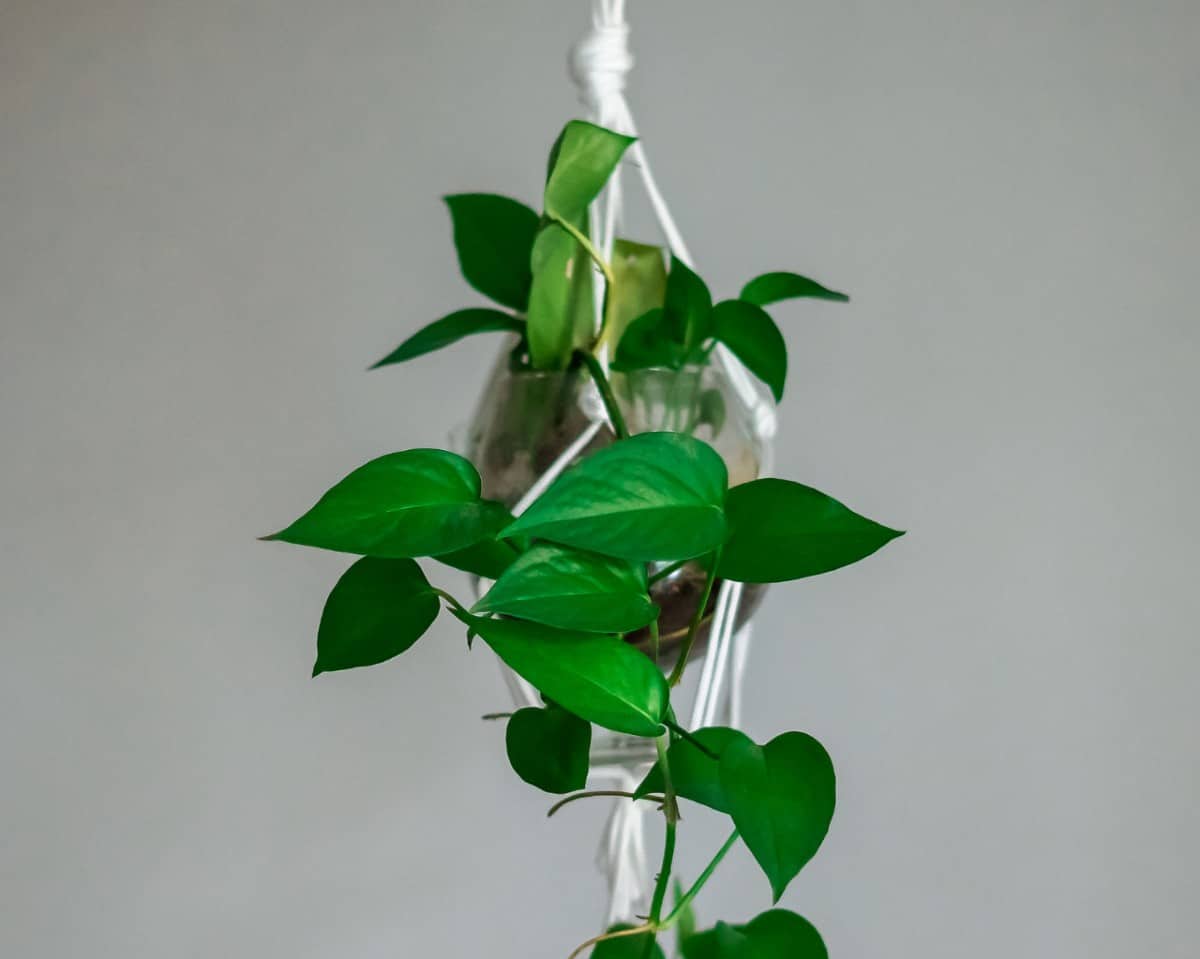 This tropical climber has glossy, heart-shaped leaves and suits hanging baskets. Its leaves and stems contain calcium oxalate, making it toxic for people and pets. Propagate it via stem cuttings.
This philodendron favors dappled, bright light, and flourishes in slightly acidic, loose, well-drained soil with lots of organic matter. Dispense slow-release pellets at the start of the growing season or liquid fertilizer weekly, then monthly during the winter.
Increase humidity with a pebble tray and regular misting. Keep the soil moist at all times, particularly during the winter.
Cast Iron Plant (Aspidistra elatior) – A Hardy Indoor Plant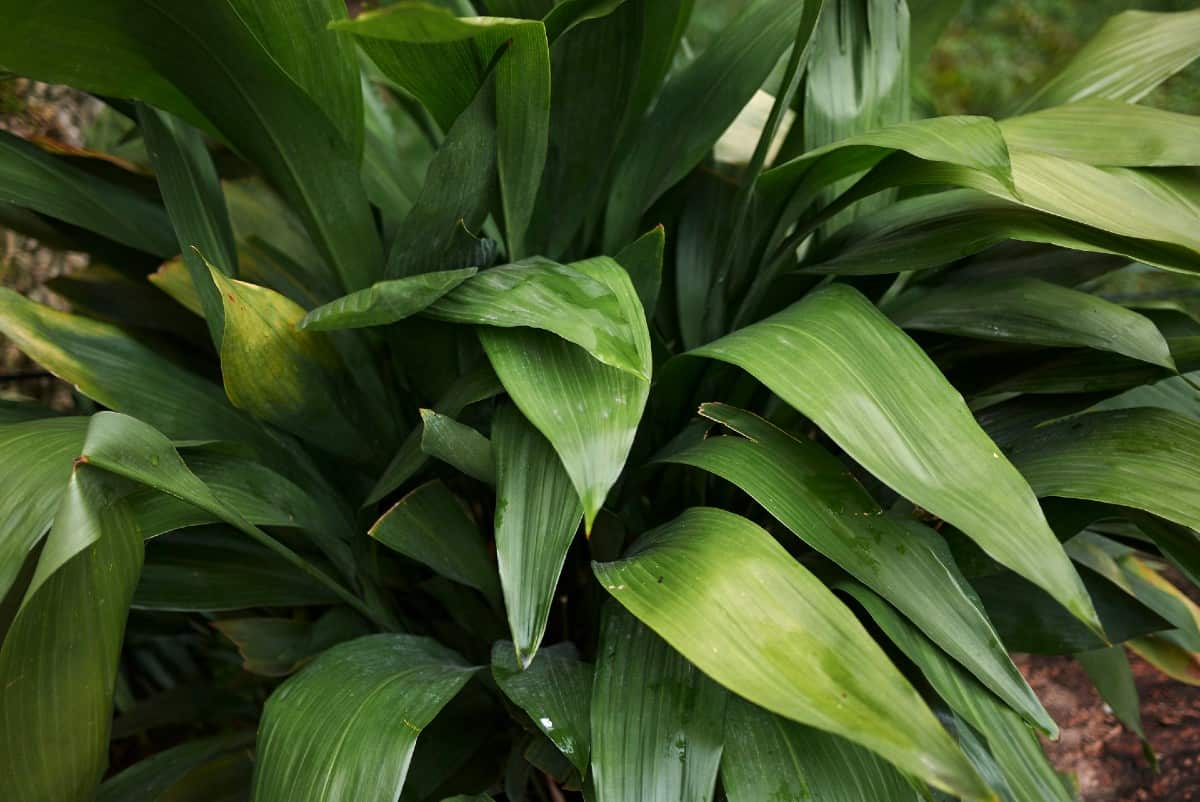 This slow-growing houseplant has arching dark green leaves. It survives hot, dry summers and cold winters and does not suffer from pests or diseases.
Propagate the cast iron plant via rhizome division, using pieces with at least two leaves. Keep your plant away from windows since it may experience sunburn. Use slightly acidic, compost-based potting soil.
Before each watering, let the soil dry out, and do not overwater. Distribute all-purpose liquid fertilizer every two weeks during the spring and summer.
Fiddle Leaf Fig (Ficus lyrata)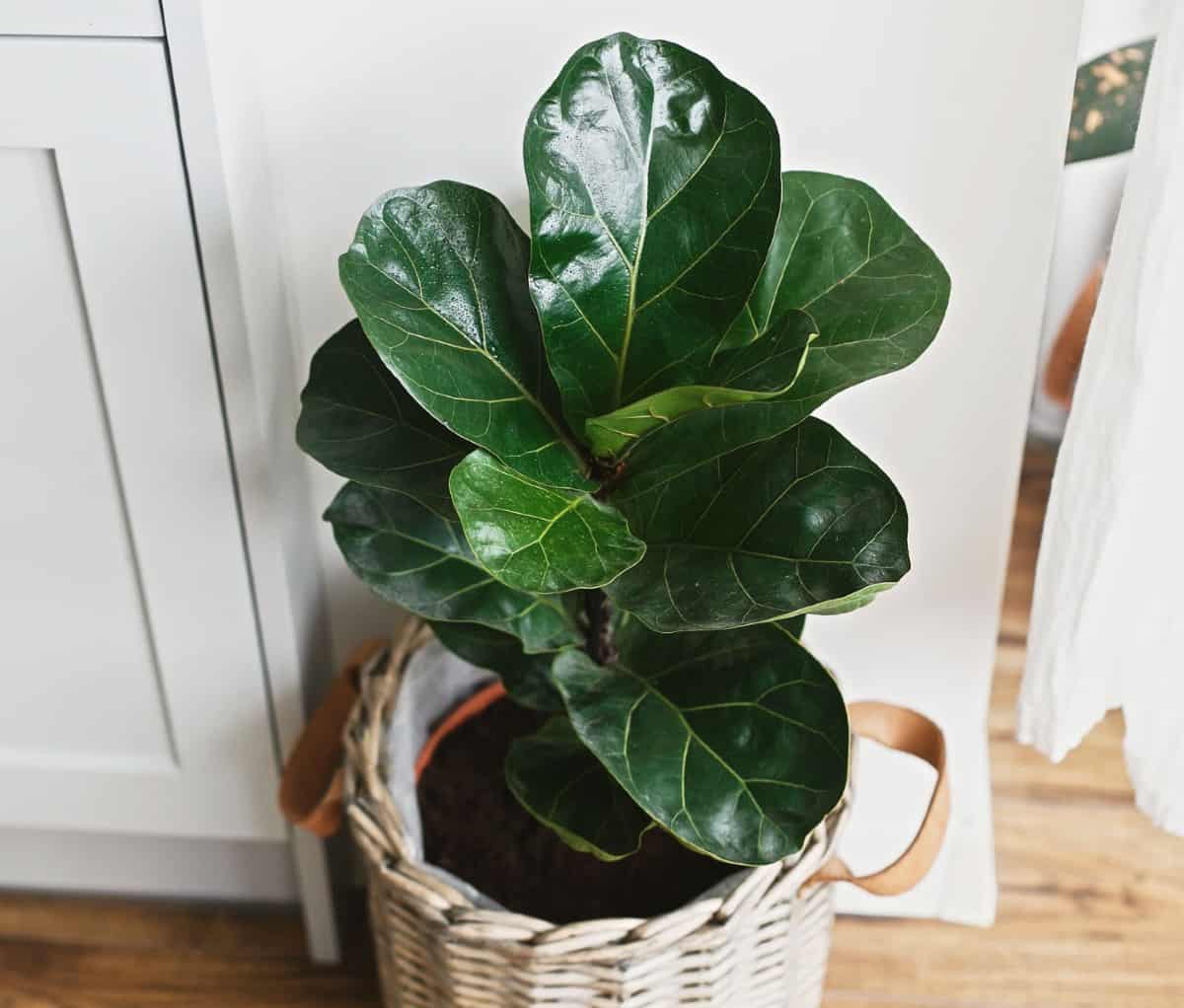 This broadleaf evergreen's large, heavily veined leaves somewhat resemble violins. It can reach ten feet tall, demanding attention in a living room. Place it in a spot with good air circulation and bright, filtered light, rotating it every few days.
Avoid placing this plant in drafty areas or near vents. Use a pebble tray or humidifier or mist it daily. The fiddle leaf fig excels in loamy, medium-moist, well-draining soil.
During the growing season, water it when the top inch of soil is dry and feed it high-nitrogen fertilizer. Flush away salt monthly. Water the plant less often in the winter.
Snake Plant (Sansevieria trifasciata)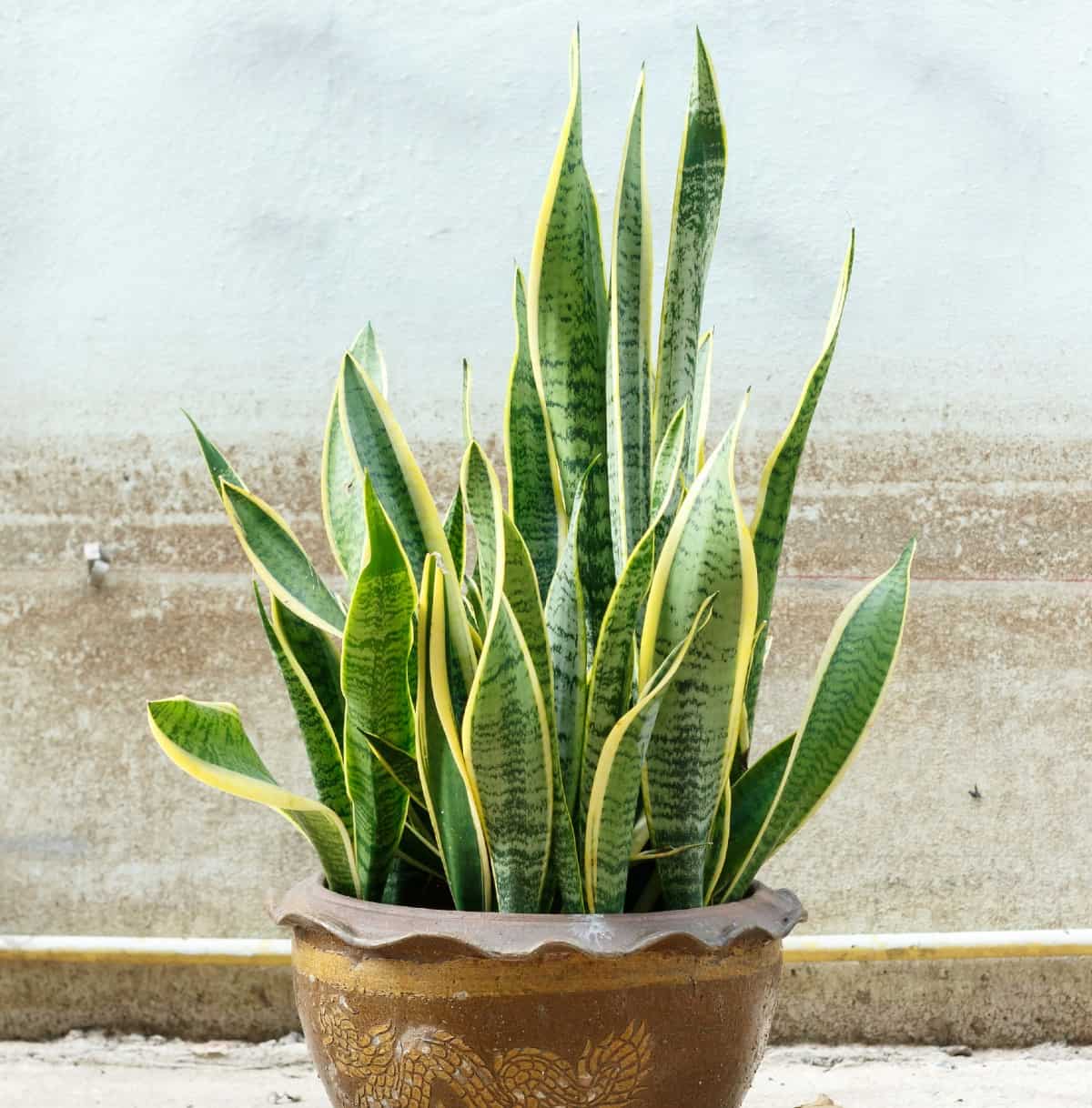 This air-purifying houseplant has stiff green leaves that may have green bands or a yellow border. Propagate the snake plant by dividing it when repotting in the spring.
It favors constant, indirect light and protection from drafts. The snake plant flourishes in loose, fast-draining, sandy soil that's low in peat. Let the soil dry out between waterings.
During the growing season, distribute mild cactus fertilizer or balanced, slow-release liquid fertilizer to these best houseplants for air purification. Note that the snake plant is moderately toxic for humans and pets.
Spider Plant (Chlorophytum comosum) – A Trailing Indoor Plant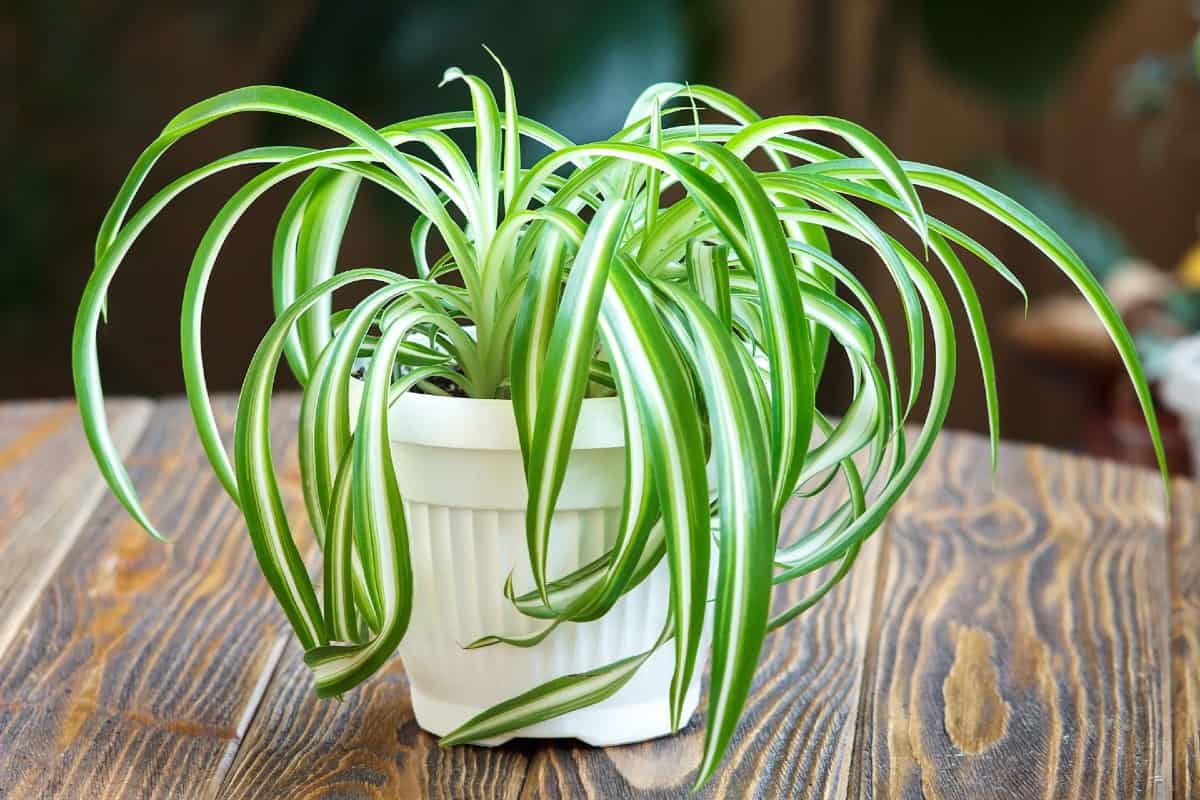 Mature spider plants boast arching leaves, dangling plantlets, and small white flowers. Try putting one in a hanging basket or on top of a column. Propagate it with a plantlet that's developed roots, or divide a mature plant during repotting.
Spider plants thrive in bright, indirect light, with no cold drafts. Use a well-drained, well-aerated potting mix.
Water your plant generously during the summer and mist it occasionally, watering less in the winter. Feed it liquid fertilizer weekly during the summer, or dispense pellets at the start of the growing season.
Aloe Vera (Aloe barbadensis)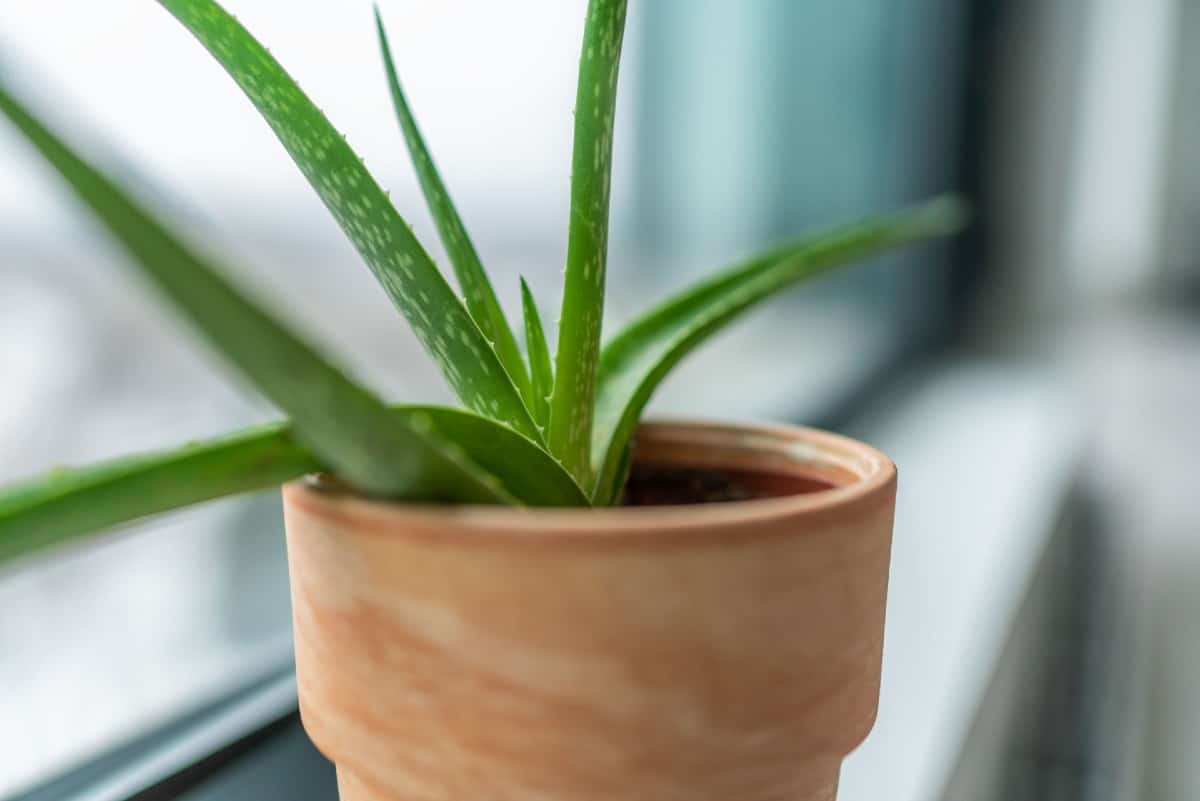 This plant's leaves contain a well-known soothing gel, which actually irritates some people. Its jagged succulent leaves extend outward from its base. Aloe vera has stalks of yellow, orange, or red flowers in late spring or early summer.
Plant aloe vera seeds or basal offsets containing roots. This succulent favors bright light—but without too much hot sun—and well-draining, sandy, or gravelly soil.
Water your aloe regularly, allowing the soil to dry between waterings. Apply houseplant fertilizer annually in the spring.
ZZ Plant (Zamioculcas Zamiifolia)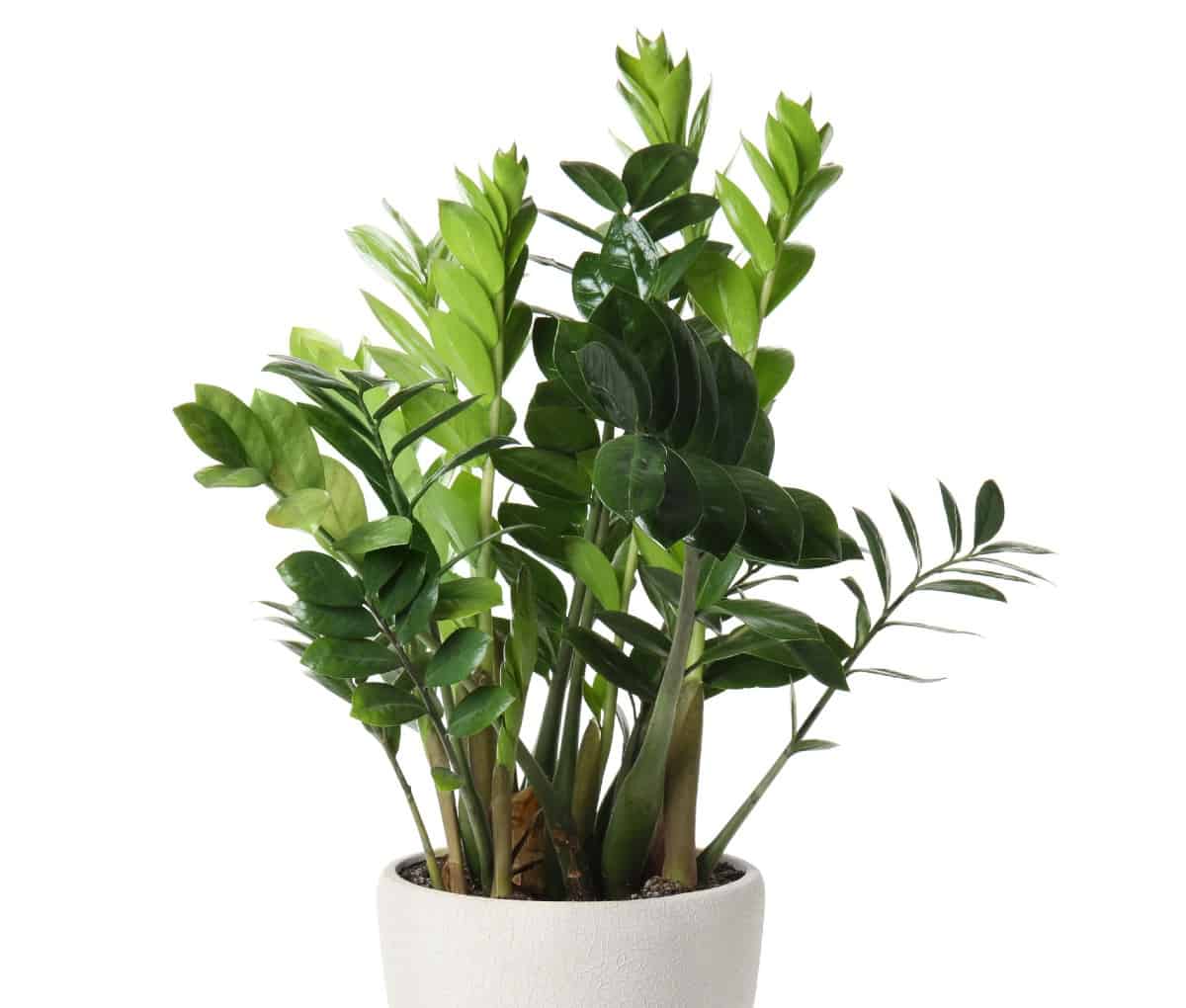 This slow-growing plant produces many small, glossy leaves on its stems, which may shoot upward or arch. Be careful since all parts of the plant are poisonous.
Propagate it via rhizome division or leaf cuttings. The ZZ plant numbers among the low light plants, although it prefers bright, indirect light.
Use a fast-draining potting mix and check that the soil is dry at the top before watering your plant. Once a month between April and August, apply diluted, balanced liquid fertilizer.
Pothos (Epipremnum aureum) – A Heart-Shaped Indoor Plant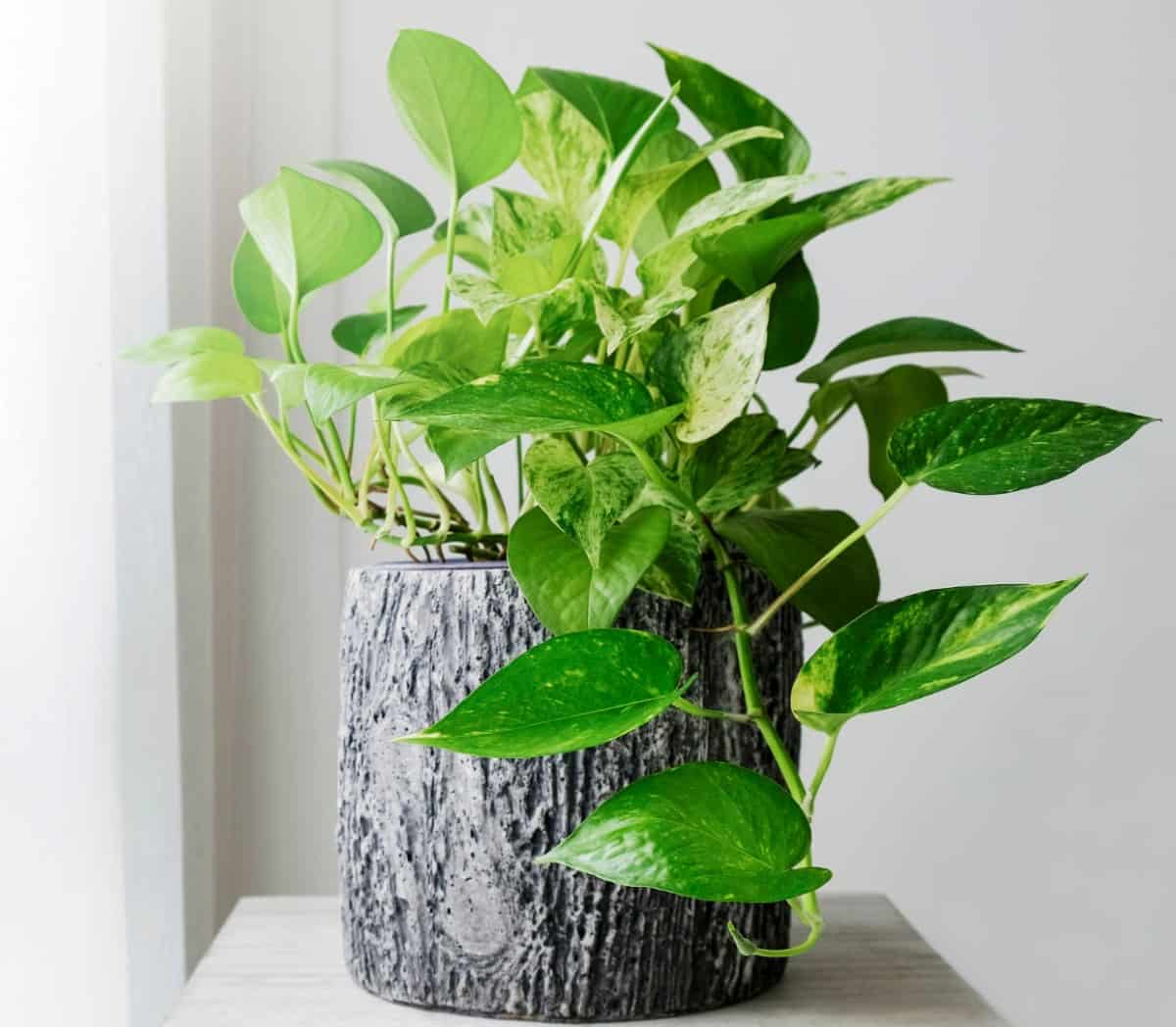 This trailing vine has pointy, heart-shaped, sometimes-variegated leaves. Prune the stems reasonably short. It's possible to train them to grip a support.
Propagate pothos via stem cuttings. Bright, indirect light is ideal, but pothos also tolerates low or fluorescent lighting, making it suitable for offices and dorm rooms. Grow it in well-drained potting soil.
Let the soil dry completely between waterings, watering when the leaves droop. Give this plant balanced houseplant fertilizer once or twice per month. Note that all parts of the pothos plant are poisonous if eaten.
Rubber Plant (Ficus elastica)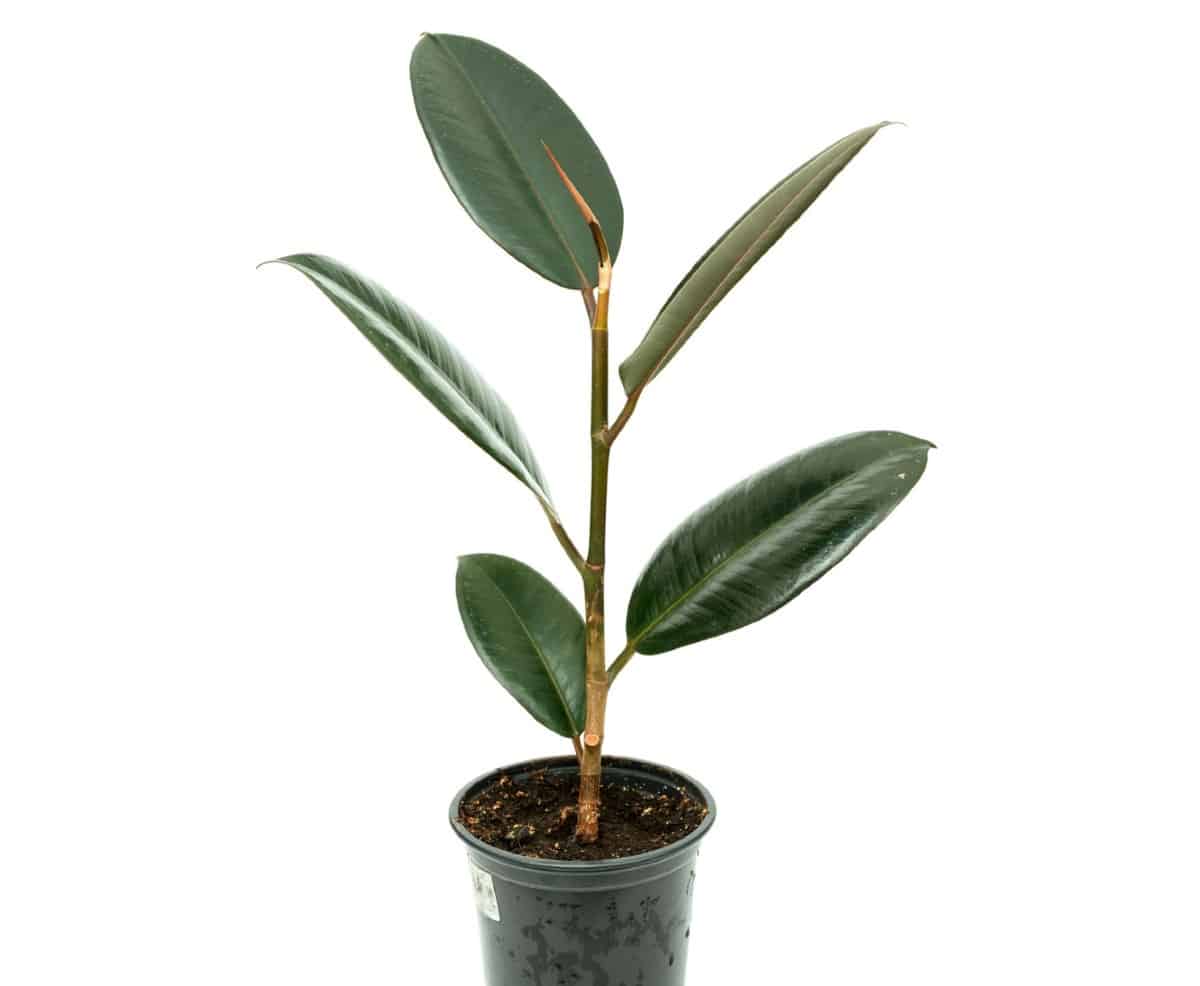 This ficus tree has broad, leathery leaves. Smaller plants spruce up a table, shelf, or windowsill, while taller ones catch the eye when placed strategically on the ground. Propagate this ficus with stem tip cuttings.
It does not appreciate sudden temperature drops or a lot of moving around. Grow the rubber plant in bright, indirect light and well-draining, well-aerated potting mix.
Water your ficus once the soil feels slightly dry, and mist the leaves during hot periods in the summer. Apply diluted liquid fertilizer every two weeks in the spring and summer.
Boston Fern (Nephrolepis exaltata 'Bostoniensis')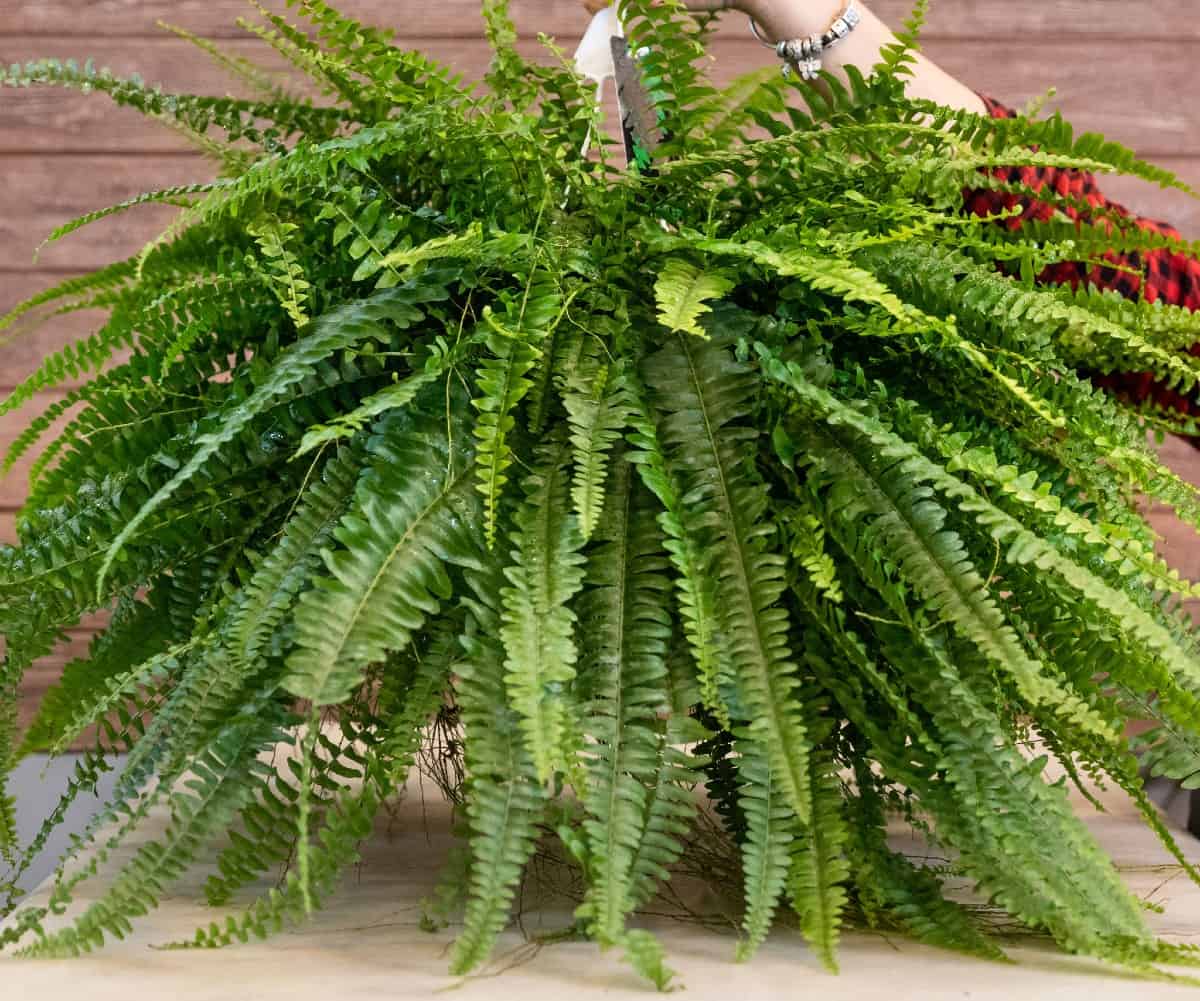 This hardy fern's long fronds have tiny leaves. Try placing it on a pedestal or in a hanging basket. Keep it away from windows and vents, rotating the pot occasionally to promote even growth.
Propagate the Boston fern by dividing it when repotting in the spring or by using spores. Put it in bright, indirect light and moist, humus-rich, fast-draining, loamy soil with some organic matter.
Ensure the root ball is always slightly moist, watering less in the winter, and mist the plant often. Add liquid or slow-release fertilizer during the growing season.
Bunny Ears Cactus (Opuntia microdasys) – A Low-Water Indoor Plant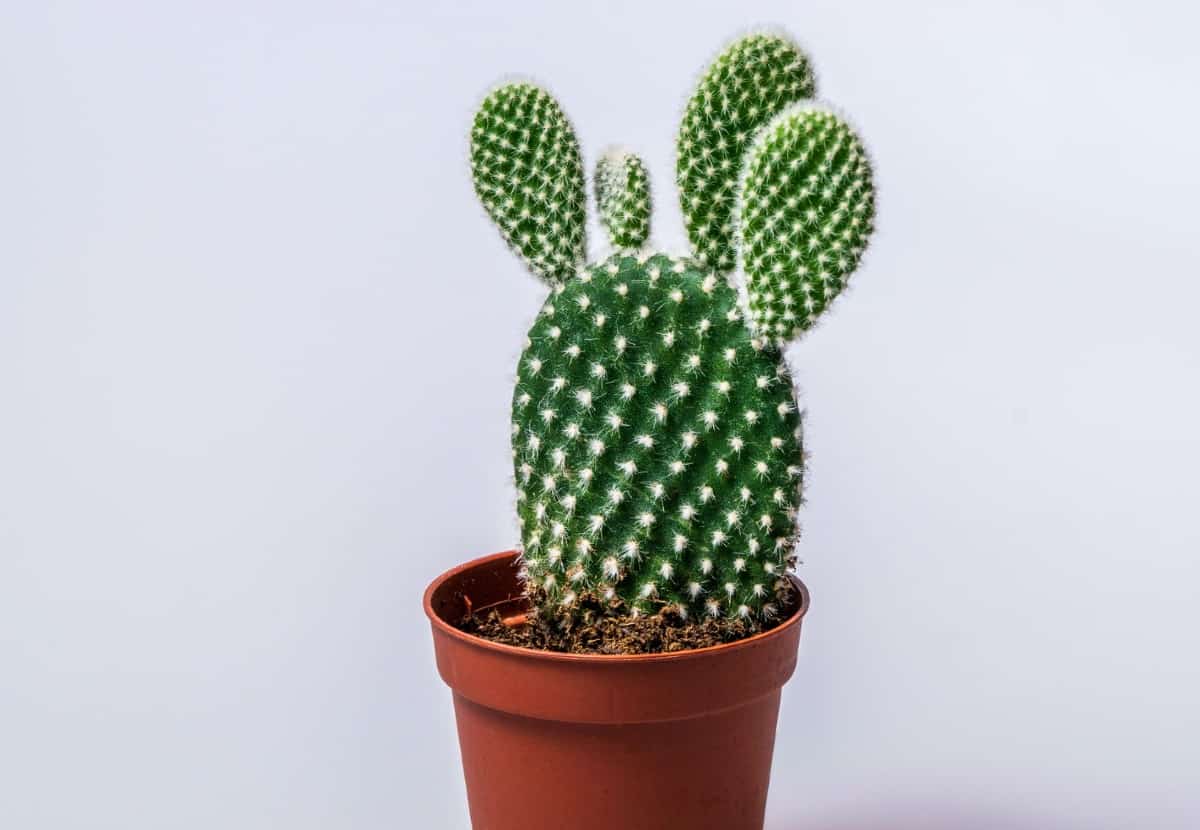 This cute cactus has thick pads covered in short bristles and, potentially, creamy yellow summertime flowers and purplish fruit. Propagate it with its pads, wearing thick gloves.
This low maintenance plant thrives in a well-draining container of cactus mix in a dry, sunny home. Water your cactus when the upper soil is dry, removing excess water from the saucer.
Water only every three to four weeks during the winter. Add diluted houseplant food or cactus fertilizer every other time that you water during the spring and summer.
Air Plants (Tillandsia)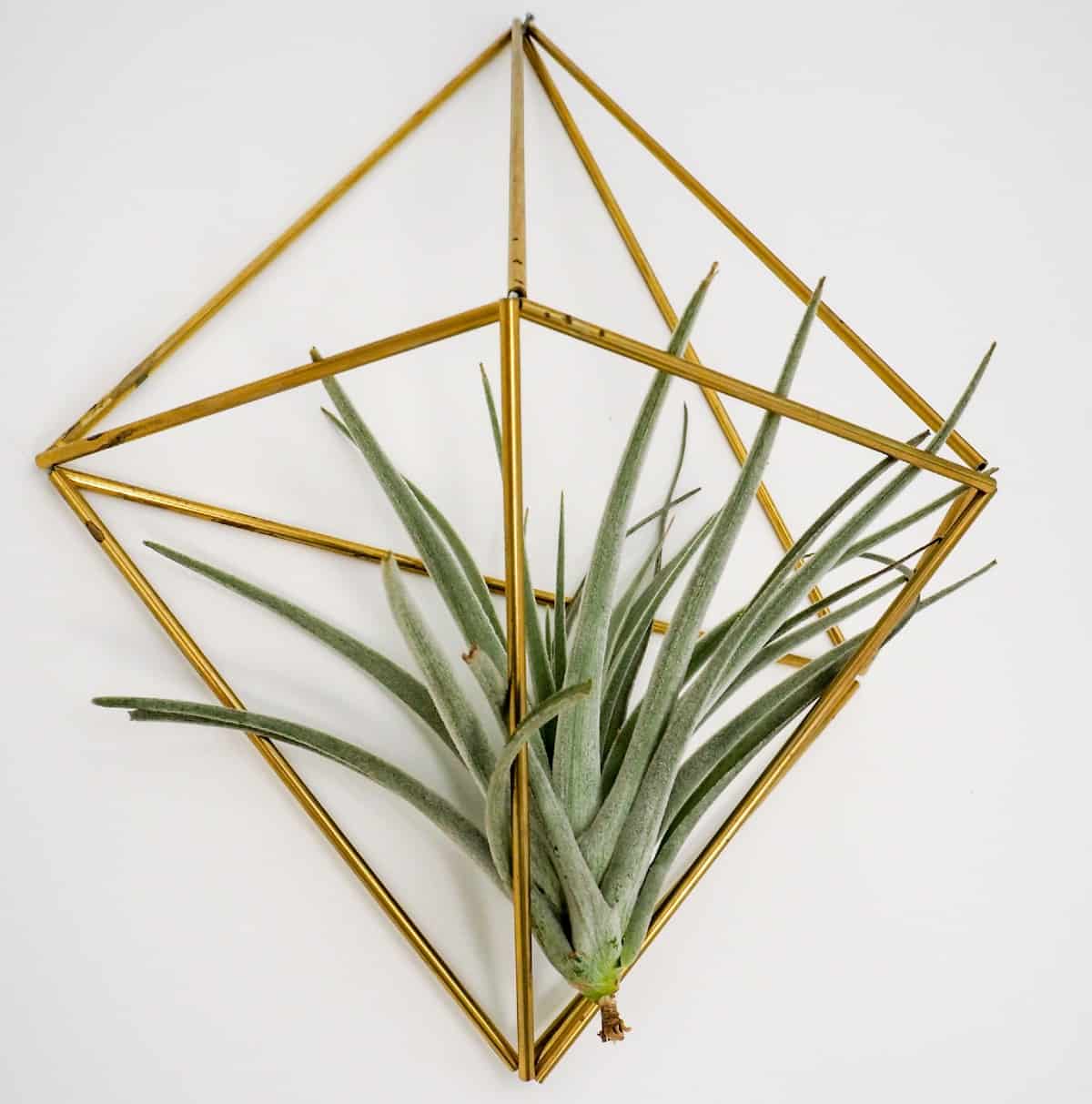 These unique plants obtain most of their nutrients from the air. Grow them in a glass globe, on a rock, or elsewhere. Propagate them with the pups that emerge from their base.
Air plants do well under an artificial light shining for 12 hours a day. Although it depends on the temperature and humidity, soaking your plant two to three times a week is standard, ideally in the morning.
Use filtered water, tap water that's sat around for a while, or bottled water. The plant should dry within one to three hours. If your air is dry, mist regularly with water. Add a pinch of bromeliad or orchid fertilizer to the mister twice a month.
Lucky Bamboo (Dracaena sanderiana)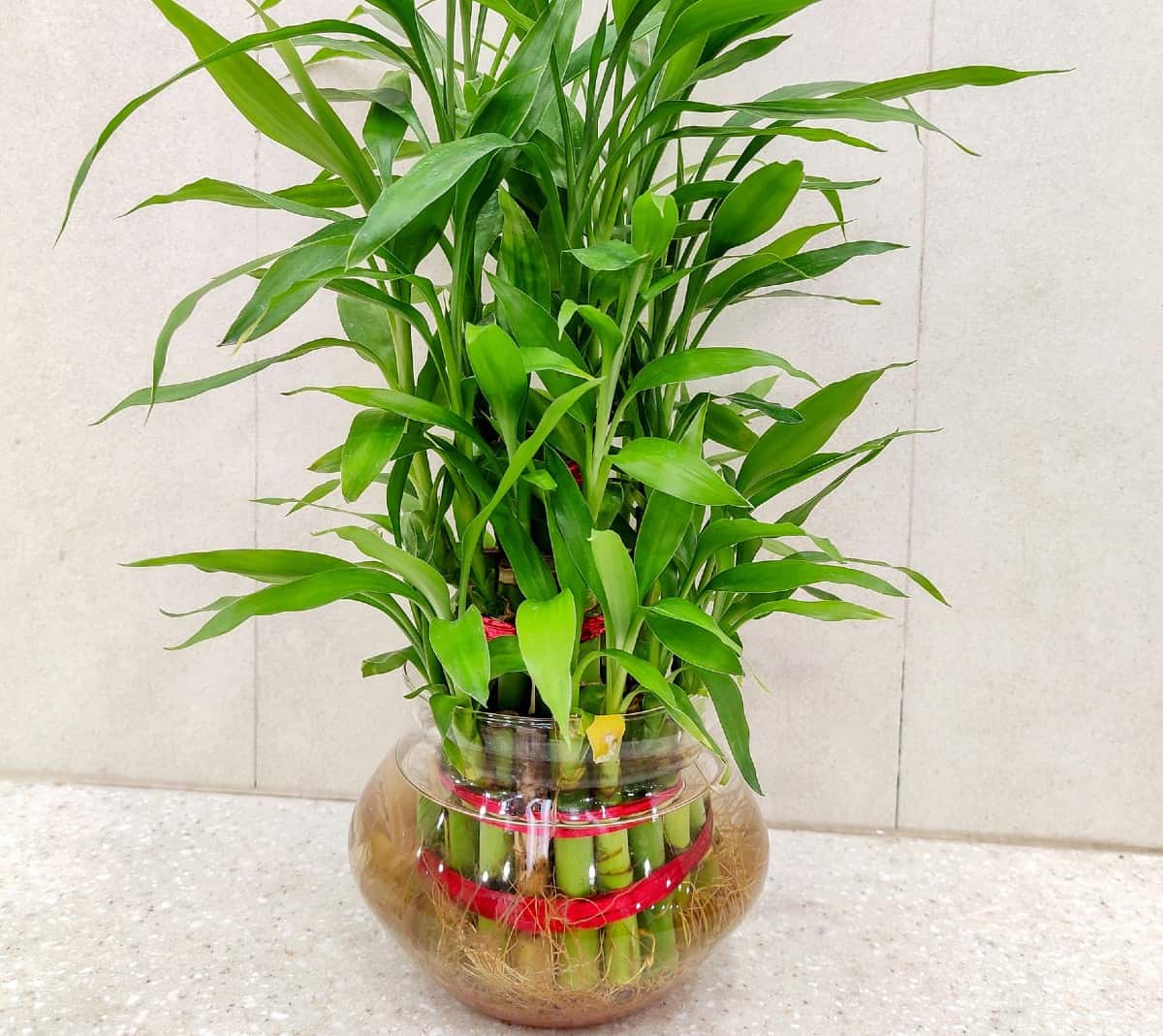 According to the feng shui tradition, this plant brings good luck, especially if given as a gift. Gardeners shape its stalks by rotating the container in front of a light source. Note that lucky bamboo's leaves are mildly toxic.
Grow this plant in a vase containing pebbles and at least one inch of bottled or distilled water. Change the water weekly, and add a single drop of liquid fertilizer monthly.
Alternatively, grow lucky bamboo in well-drained, fertile potting soil that's moist but not soggy. In either case, propagate it using cuttings. Place your plant somewhere away from vents and drafts, with bright, filtered sunlight.
You have many options for adding a plant to your apartment. Cacti are popular succulents and among the best plants for apartment living. Many survive in small spaces and on little water.
However, you could also choose a vine, fern, small tree, or another plant altogether. Like outdoor plants, plants for apartments display unique features, including heart-shaped leaves and twisting stalks.
When picking one for your apartment, consider your preferred size, style, and location for the plant.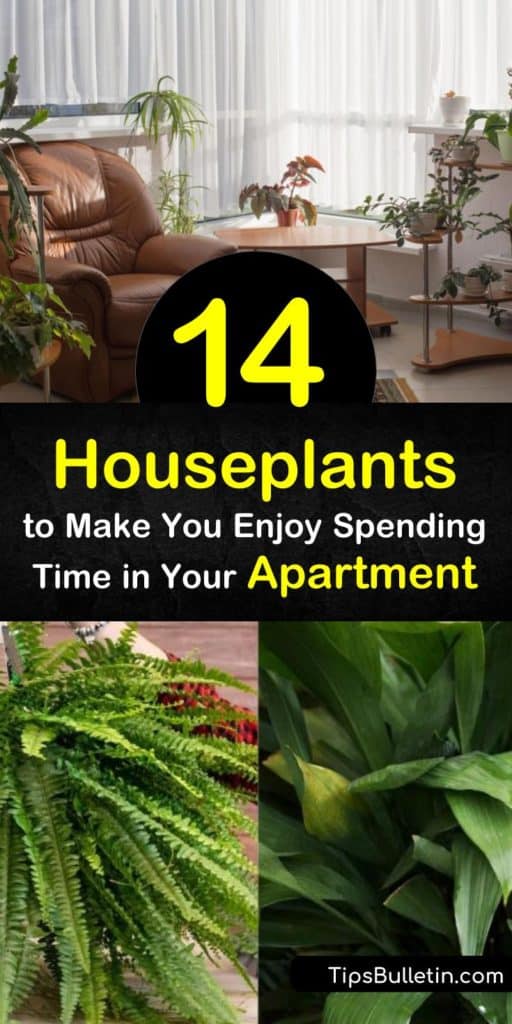 If you found these plant recommendations helpful, please share these apartment living tips with your friends on Pinterest and Facebook.