Many of us feel disgust or even fear when we see insects scuttle or creep past. When you think of insects in the garden, you likely think of garden pests like aphids or thrips. However, after inserting plants for beneficial insects, you just might tell a different story about bugs.
Good bugs, like parasitic wasps or pollinators, perform a vital role in the garden, carrying out natural pest control and ensuring that plants receive necessary pollination.
There's often no need to purchase these helpful insects since a wide range of plants lure them, from annuals to perennials and from flowers to herbs.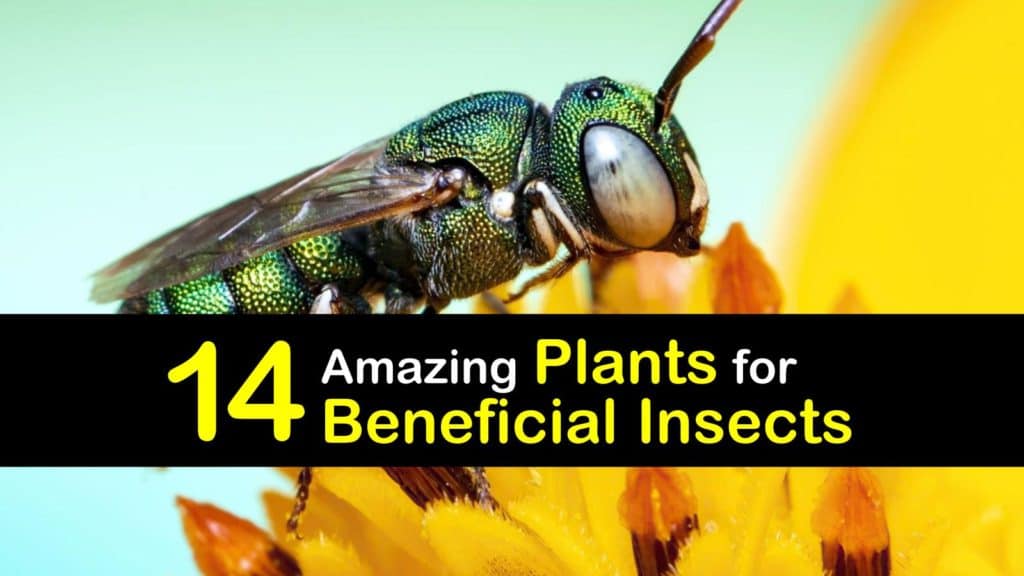 Plants to Attract Beneficial Insects
Before considering which plant to grow in your yard, you may be interested in learning more about beneficial insects' role in the garden and how to tempt them with plants. Soon, you'll be ready to put these critters to good use in your yard.
In addition to growing plants to attract helpful garden insects, you can take care of treating plants with neem oil to eliminate the problematic ones. Neem oil is harmless to plants and people.
The Benefits of Beneficial Insects
Some of these helpful critters, like ladybugs and lacewings, prey on pest insects like aphids. Get rid of these green bugs on tomato plants and others with helpful insects.
Other beneficial bugs, like tachinid flies and parasitoid wasps, lay eggs inside pests or among their eggs.
A different type of insect altogether helps the garden by pollinating. Bees, butterflies, and other insects maintain the flow of pollen throughout a garden.
Attracting Good Bugs with Plants for Beneficial Insects
Tempt good bugs to your yard by planting various native species with different blooming times. Insects love to eat these plants' nectar and pollen.
Try using ground covers and dead leaves as shelter for species like ground beetles. Consider allowing minor pest infestations in your yard, which encourages beneficial insects to visit.
Lemon Gem Marigold (Tagetes tenuifolia 'Lemon Gem')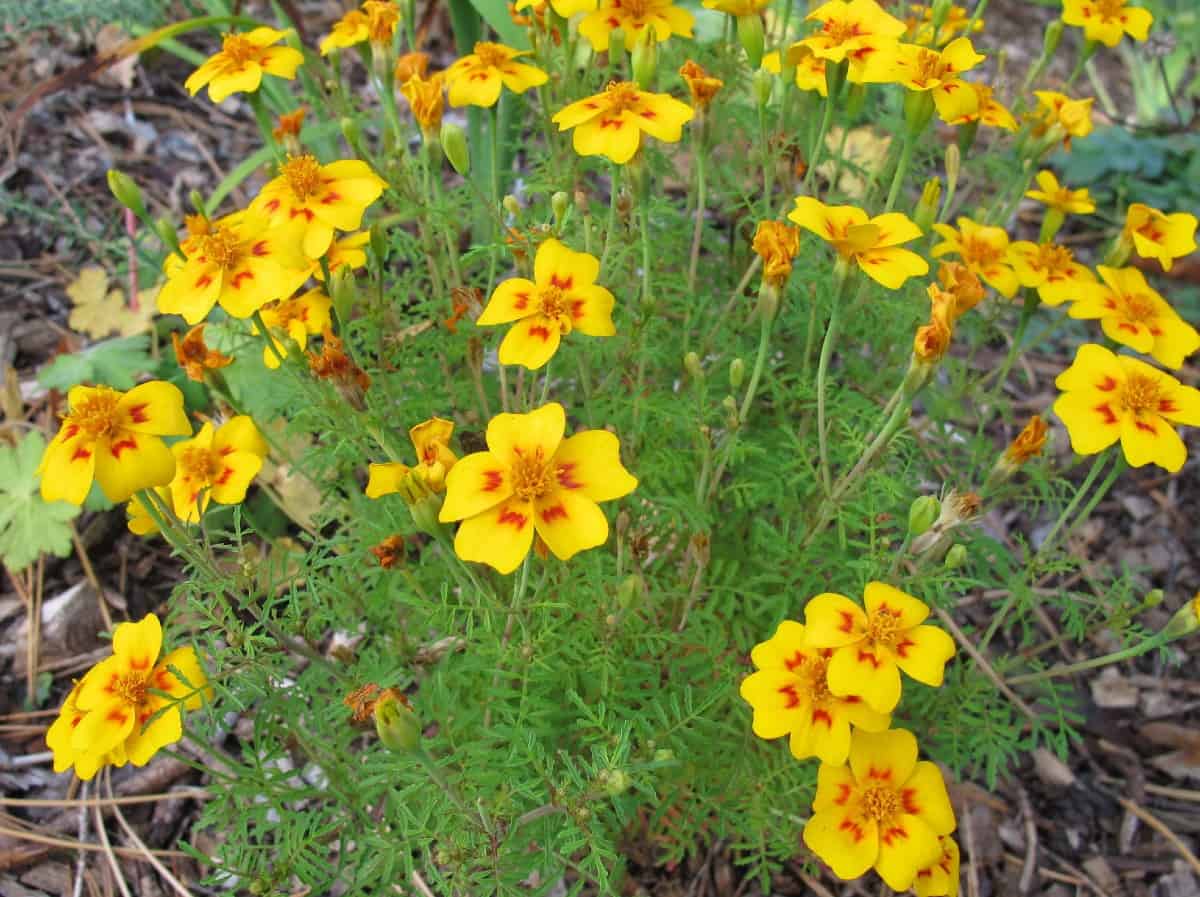 This fast-growing marigold features lacy leaves and fiery, multicolored summer blooms. It entices butterflies, ladybugs, hoverflies, and parasitoid wasps that get rid of earwigs on plants.
Sow marigold seeds in spring through midsummer in full sun or partial shade in fertile, neutral, well-drained sand or loam. Young plants benefit from mulch. Plant marigolds with tomatoes to keep bugs away; they also provide the same benefit to numerous other plants.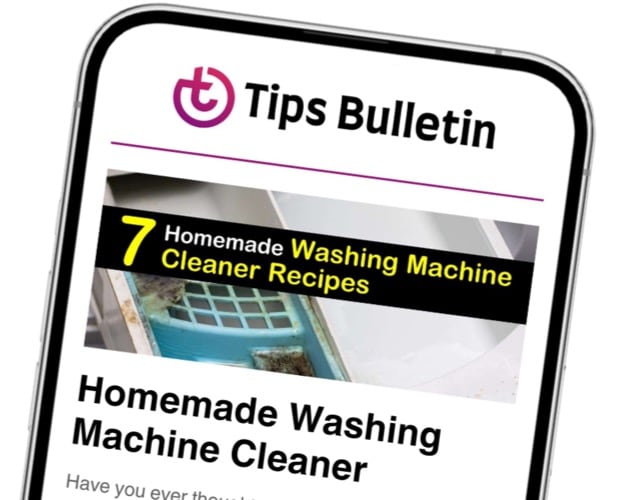 Finally, an email that Transforms Your Home.
Get the latest home and garden tips from our experts, delivered straight to your inbox.
If the soil is low in nutrients, feed the marigold a 5-10-5 fertilizer upon planting, but do not give it any fertilizer while it grows. Allow the soil to dry out between thorough waterings at the plant's base.
Marigolds like containers as well as ground-planting and brighten any area with their splashes of yellow. As an extra benefit, marigolds are plants that repel flies and mosquitoes, too.
Marigolds are what to plant with tomatoes to keep bugs away from them, as well as critters like rabbits and chipmunks.
Buckwheat (Fagopyrum esculentum)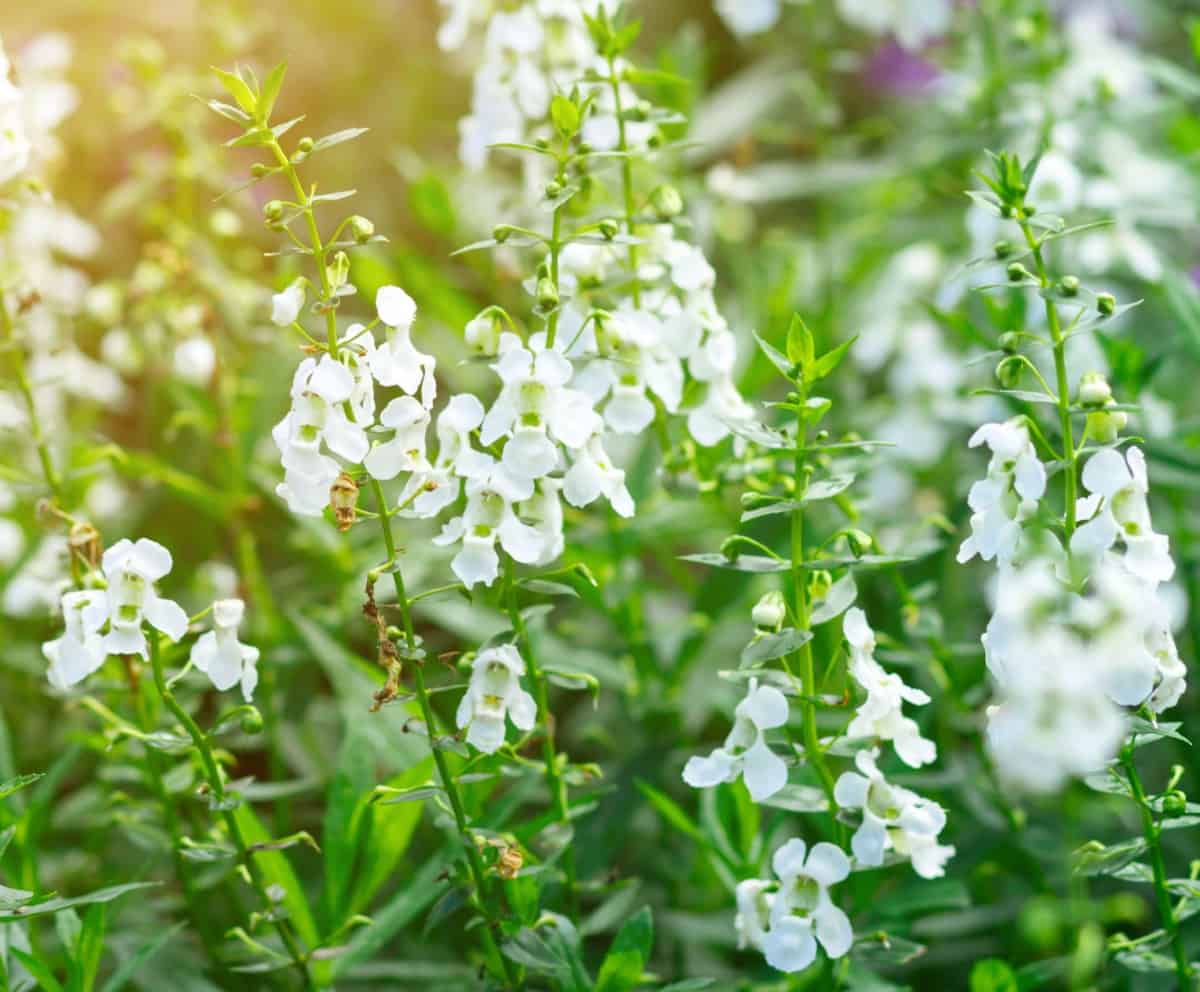 This annual with sweet-smelling white blooms is known for producing a gluten-free flour popular in crepes, bread, and more. The plant also lures pollinators like native bees and predatory insects like hoverflies. Consider planting it in a border or container.
Buckwheat thrives in poor-quality, moist, well-drained sand or loam. It prefers a moderate, sunny location. One to four weeks after the last frost in the spring, throw its seeds on top of the earth.
Buckwheat plants establish themselves quickly. They do reseed, so cut away blooms after they turn brown. Buckwheat returns many nutrients to the earth when it decomposes.
Angelica (Angelica archangelica) – An Edible Beneficial Insect Magnet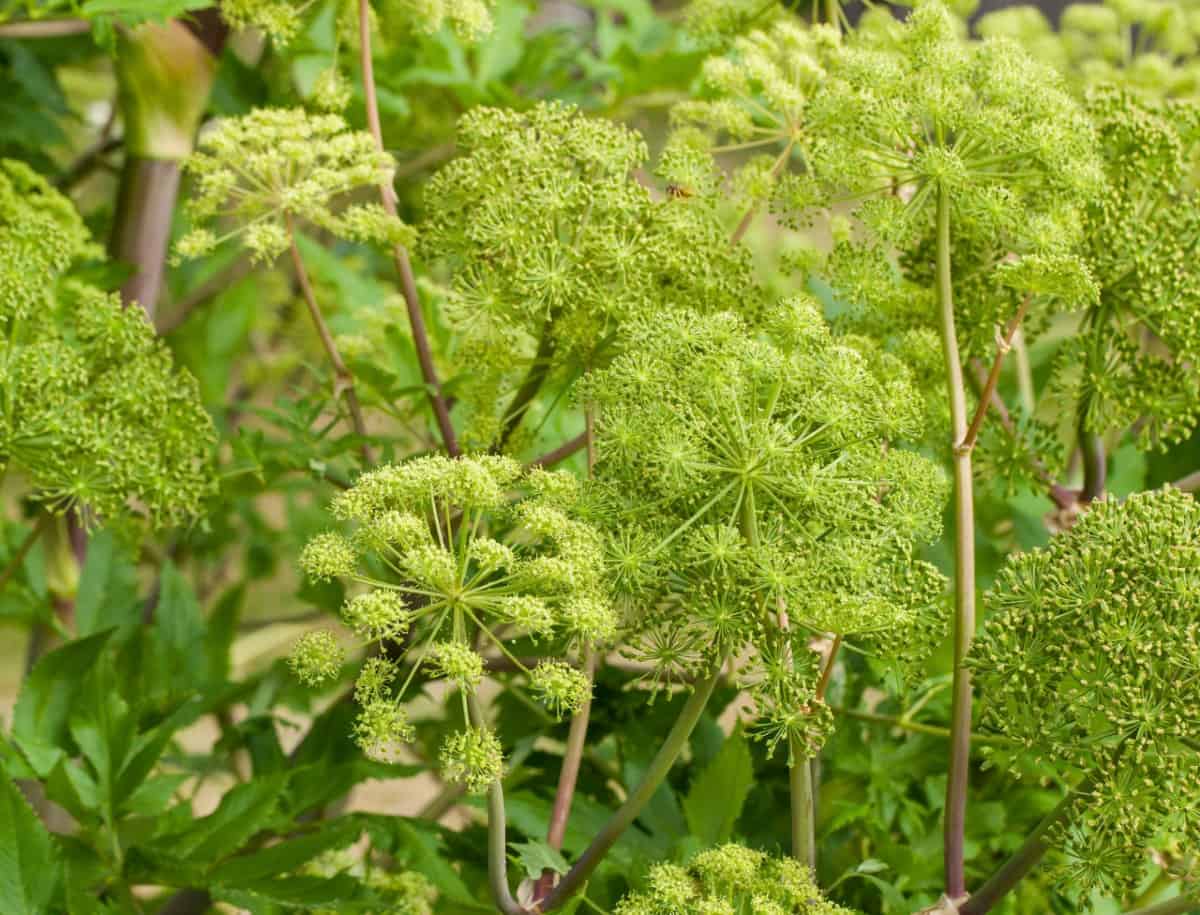 This sweet-smelling herb often dies soon after bearing orb-like white flowers in its second year. It displays bright green, toothed leaves. The large, pale taproot is used as a flavoring for liquors, including gin.
Angelica entices, among others, lacewings and beneficial wasps. In early spring or fall, sow its seeds on the soil surface. This plant thrives in a cool climate in partial shade or sun and fertile, well-drained soil.
Water your angelica plant's base regularly to keep it moist. It benefits from a layer of mulch, but remove the mixture in the fall if you want the seeds to reach the earth.
Queen Anne's Lace (Daucus carota)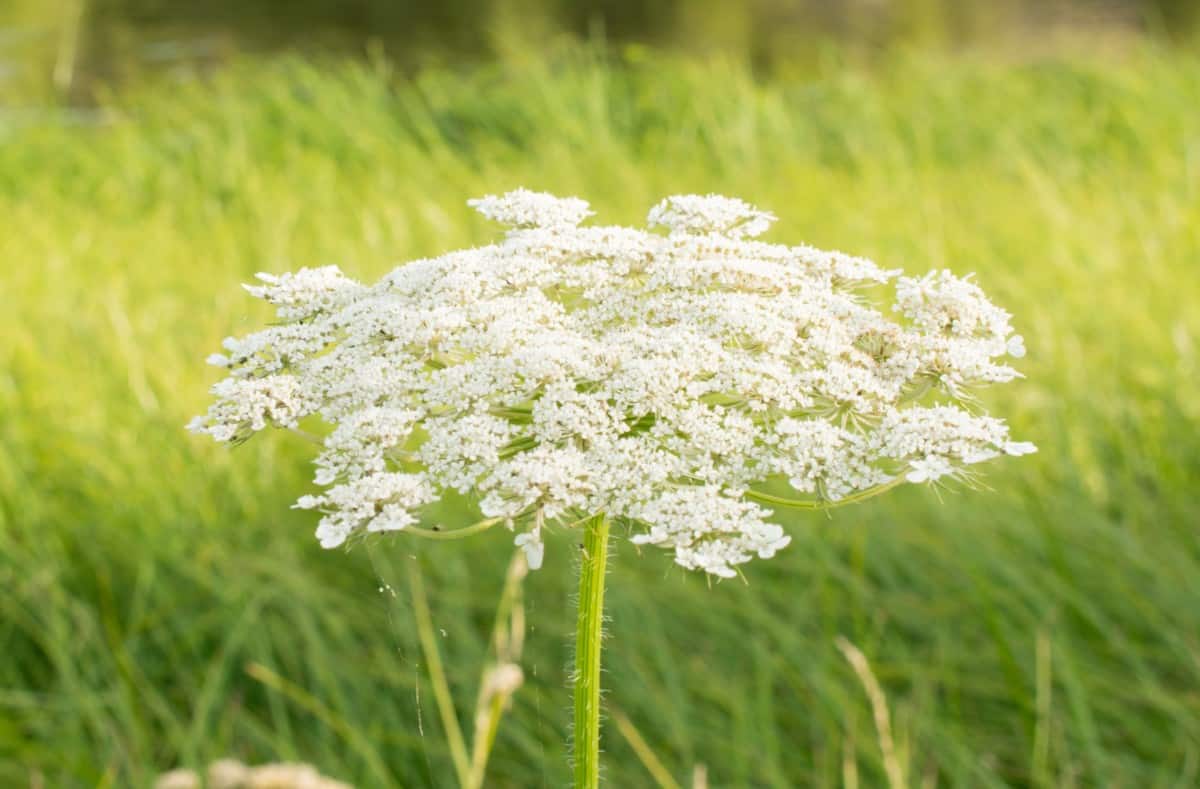 This biennial wildflower's white, doily-like flowers with a purple or red speck provide easy nectar access for beneficial insects like hoverflies. Its root is similar to a grocery store carrot, but make sure that you're growing Queen Anne's lace and not poisonous hemlock.
Queen Anne's lace's dead blossoms form a basket shape containing seeds. It's considered invasive, or at least a weed, in several parts of the United States.
If you decide to grow this plant for its delicate meadow beauty or attractiveness for helpful insects, choose a spot with full or partial sun and average, well-drained, or dry soil—spread seeds in the spring or fall.
Yarrow (Achillea millefolium)
This perennial has long stalks and white or yellow flowers between June and September. Yarrow's visitors include green lacewings, which eat whiteflies, among other pests.
It does encourage pests like aphids, but that makes it easier for their predators to find them. Start yarrow's seeds indoors six to eight weeks before the last frost. Disperse them on top of the soil in a full sun location, then water them.
The soil should be dry and well-draining. Apply compost once a year next to the yarrow. Cut it back in late spring before it flowers to prevent an invasion.
Sweet Alyssum (Lobularia maritima) – A Low-Lying Beneficial Insect Magnet
This sweet-scented annual forms a carpet of delicate white, pale pink, or purple blooms that appeal to hoverflies. The flowers of these annuals that attract beneficial insects fade during the summer then return in the fall.
Alyssum enjoys either full or partial sun but does better if it's shaded during the hottest part of the day. Scatter its seeds in early spring on top of fertile, neutral loam. Walls, slopes, and the edges of paths are all acceptable planting locations.
Give your alyssum plant at least one inch of water per week, allowing the soil to dry between waterings. Only apply fertilizer if the soil quality is poor.
Coriander (Coriandrum sativum)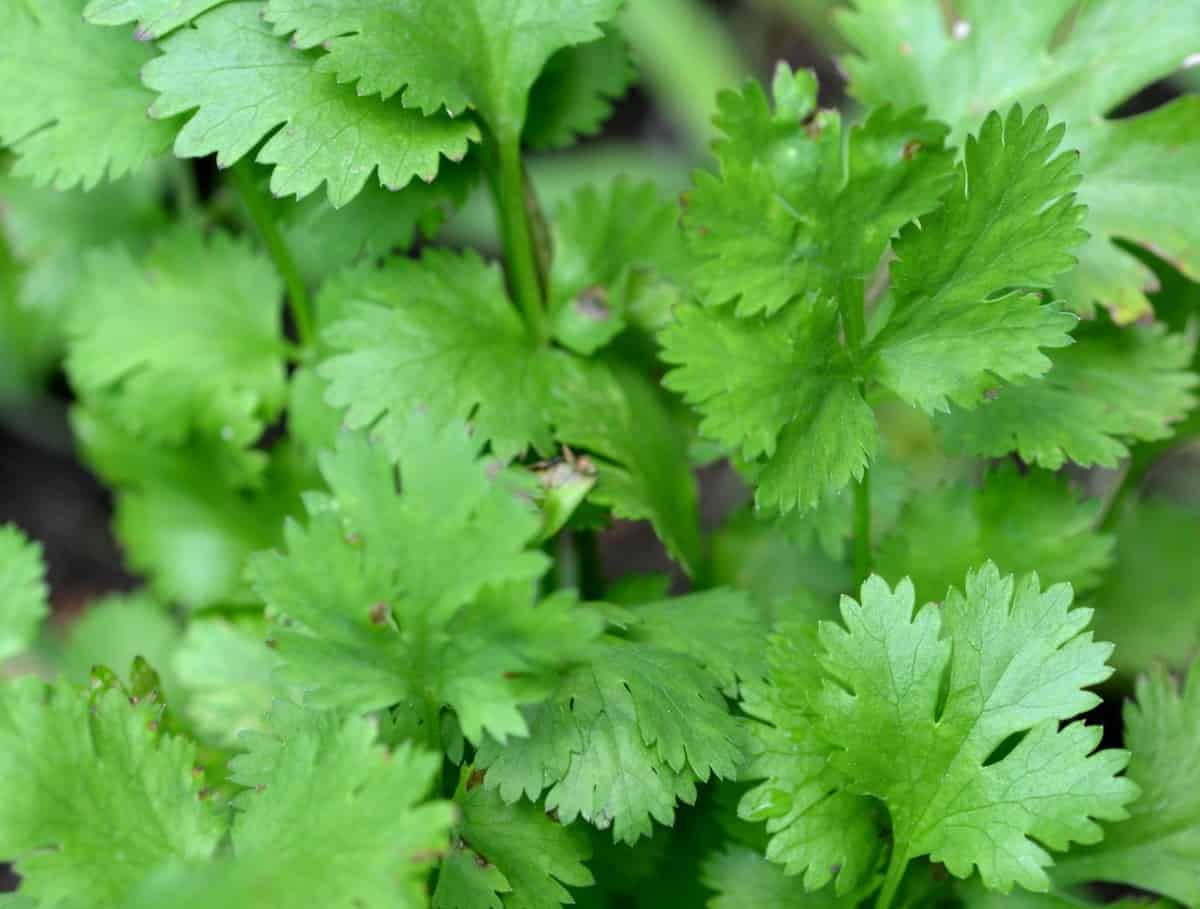 This annual herb, also called cilantro, has fan-shaped, parsley-like leaves and white or pink flowers. The plant produces many seeds during the summer, although you can limit this process by planting several coriander plants in succession.
Coriander entices beneficial bugs, including parasitoid wasps and hoverflies. Although this herb is frost sensitive, it does best in cool weather and partial shade.
Disperse the seeds starting one to two weeks before the last frost in neutral soil rich with organic matter. Coriander needs about one inch of water per week. A nitrogen fertilizer once or twice a year is also helpful.
New England Aster (Symphyotrichum novae-angliae)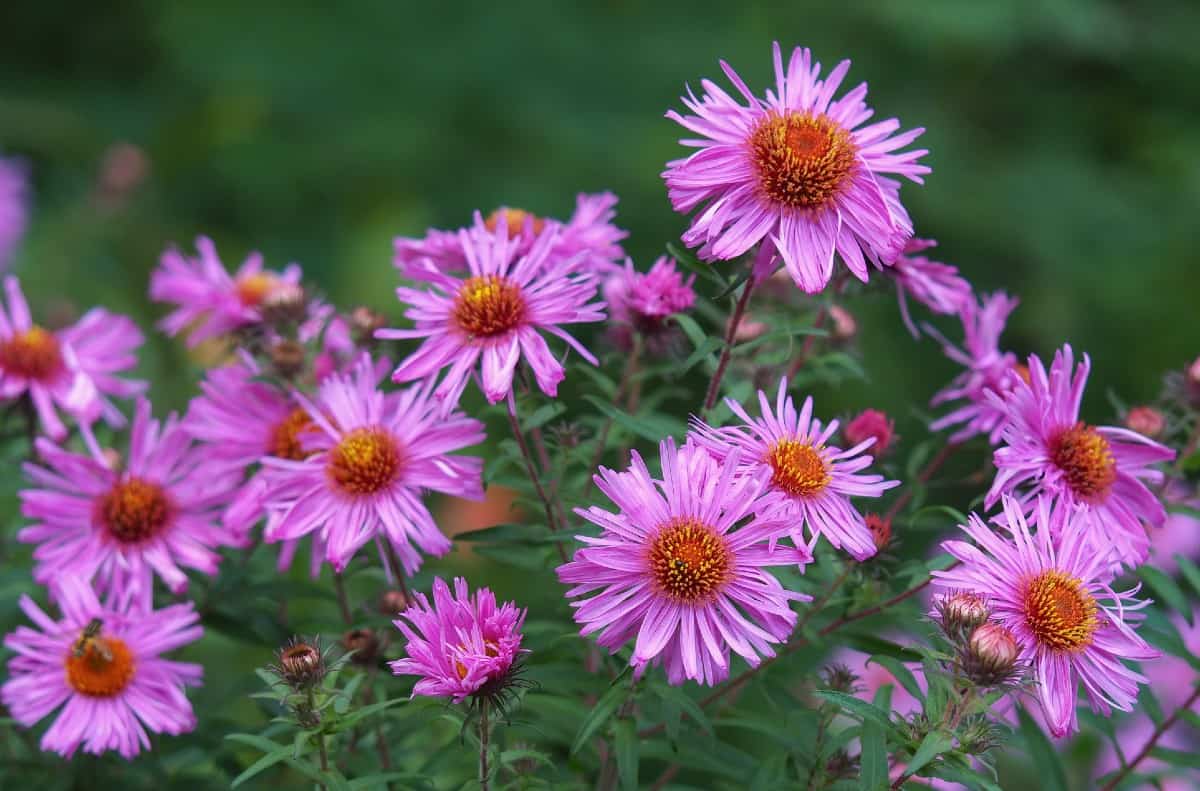 In late summer and fall, this beauty boasts pink-purple, daisy-like flowers. Its late-season nectar attracts bees and butterflies. Asters liven up borders, rock gardens, and wildflower gardens.
Although asters do well in full or partial sun, they suffer under hot midday temperatures. Start asters indoors during the winter, keeping them in the fridge for four to six weeks. After the final frost, plant the seedlings in moist, well-drained loam.
During planting, then every spring, mix in compost and apply a layer of mulch. Water the plant regularly if it receives less than one inch of water per week.
Fennel (Foeniculum vulgare) – A Fast-Growing Beneficial Insect Magnet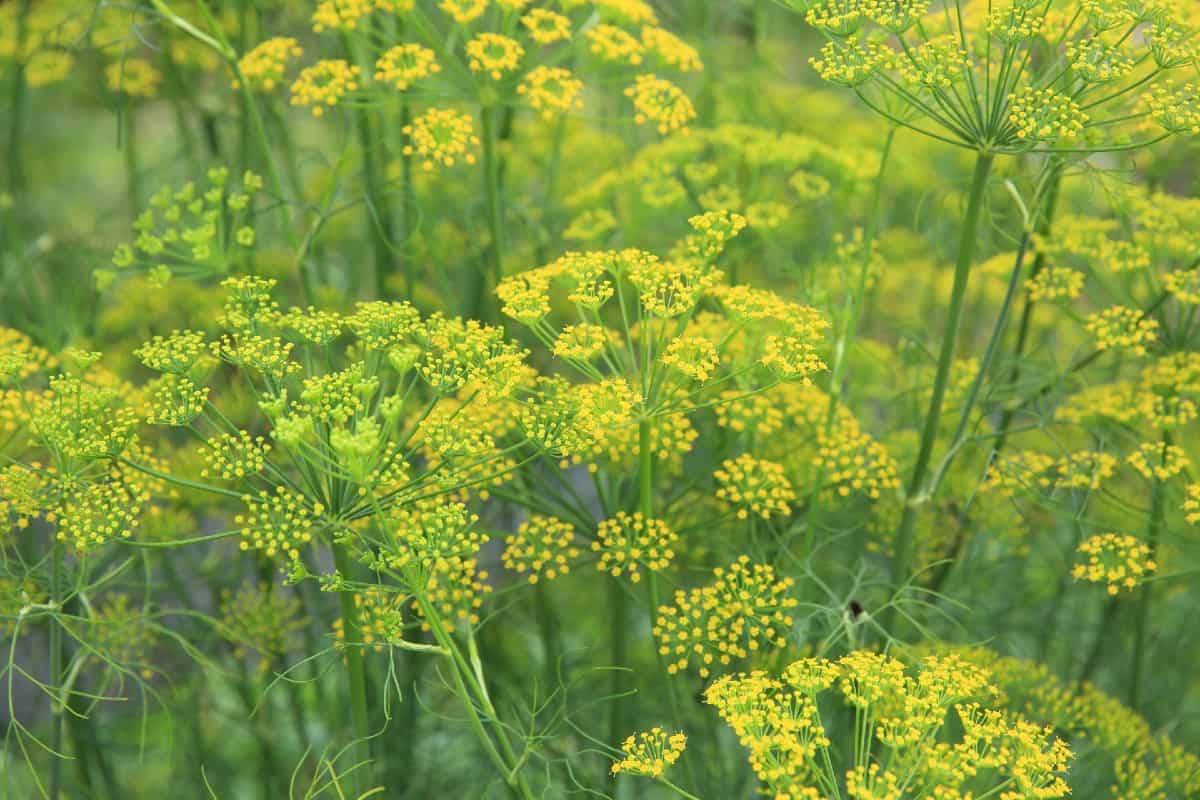 This short-lived perennial herb has fine-textured leaves, yellow flowers, and a similar flavor to anise. Its helpful visitors include lacewings and hoverflies, which are natural remedies for aphids that prey on your other plants.
Deadhead fennel to prevent overseeding and aggressive growth. Select a sunny location with acidic, well-drained soil that's far from any dill plants.
Once the soil warms in the spring, soak fennel seeds for one to two days then sow them. Keep the soil moist soon after planting. Afterward, only water if it's hot and dry outside. Fertilize fennel occasionally.
Canada Goldenrod (Solidago canadensis)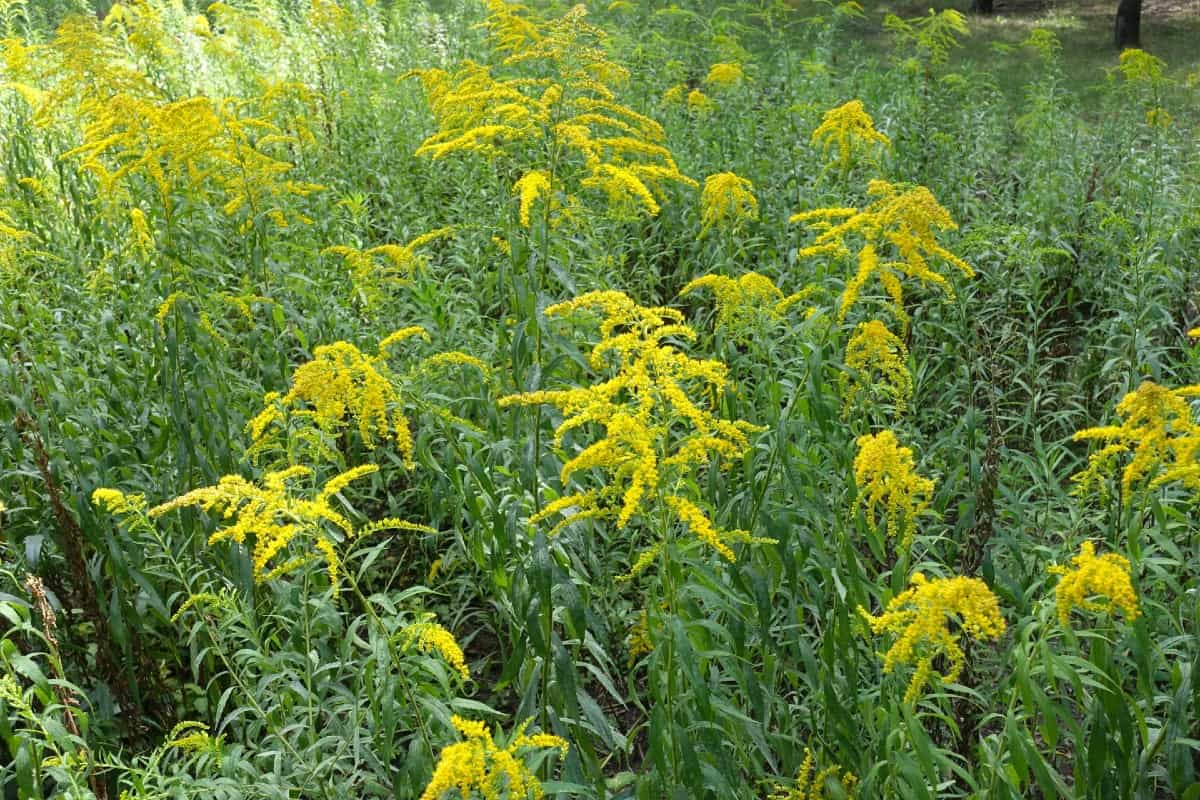 Though this perennial's golden yellow blooms look spectacular in late summer and fall, its leaves look unfortunately similar to weeds. It spreads aggressively via reseeding and underground rhizomes.
Limit its growth by cutting off flowerheads before seeds develop and transplanting frequently. On the plus side, goldenrod is a food source for about 50 insect species. Plant it in well-drained soil and full or partial sun.
Poor-quality soil and clay are both acceptable. In early spring, disperse its seeds onto moist soil. Keep the soil moist until the goldenrod sprouts, then let it dry between waterings.
Large-Flowered Tickseed (Coreopsis grandiflora)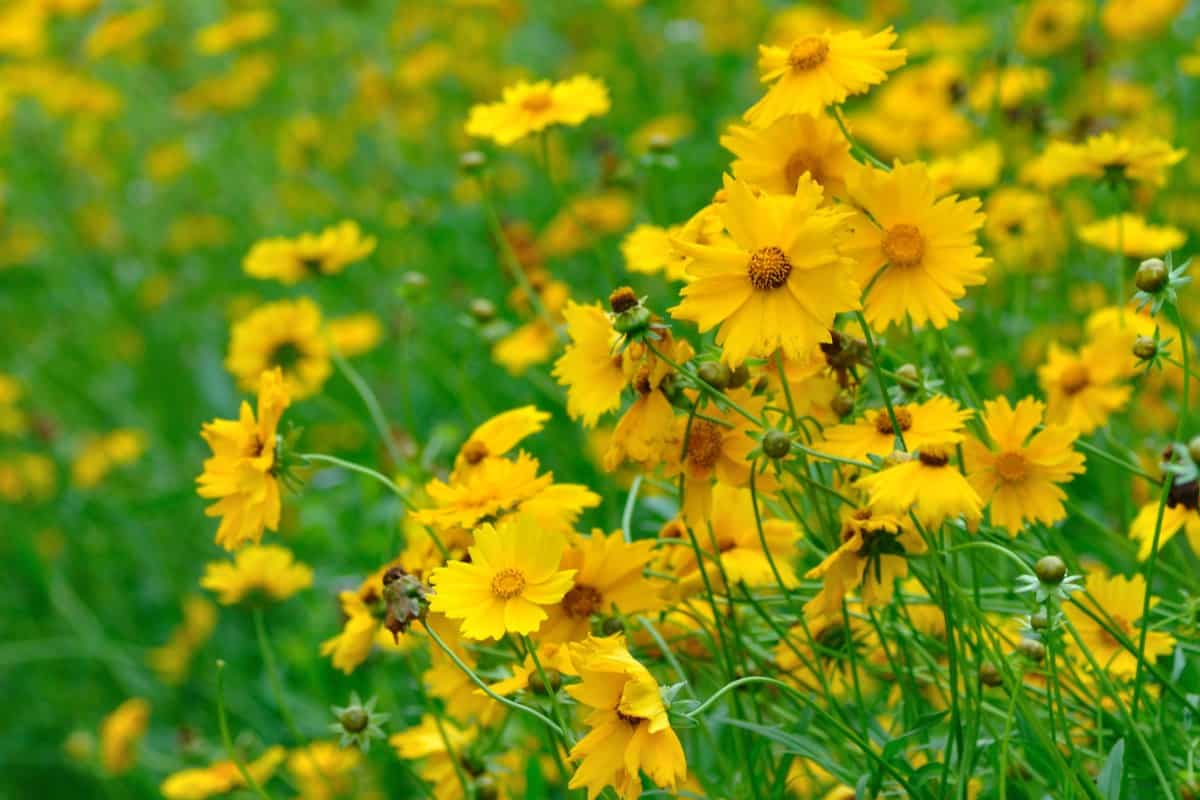 This low-maintenance plant bears many vivid daisy-like flowers. Tickseed often self-seeds, although some varieties spread using runners. It's popular among hoverflies, lacewings, and parasitic wasps.
Choose a site with full or partial sun and well-draining, sandy soil. Coreopsis looks elegant in a flower border or as a filler plant. Plant it anytime from early spring to fall, as long as there's no frost risk.
Water tickseed regularly and thoroughly in the early morning so the leaves have a chance to dry. It benefits from receiving compost in the spring.
Tansy (Tanacetum vulgare) – A Cheerful Beneficial Insect Magnet
This winter-hardy perennial boasts yellow button-like blooms in July and August. It repels harmful insects, adds potassium to the soil, and encourages ladybugs.
However, tansy is invasive in North America and prohibited in certain states. Deadhead blooms to prevent the plant from going to seed. Tansy also causes dermatitis in some humans and is poisonous to some animals.
If you decide to plant tansy, find a site with well-drained, fertile soil and, preferably, full sun. Sow the seeds in spring or fall. Tansy does not require regular watering or fertilizer.
Italian Parsley (Petroselinum crispum var. neapolitanum)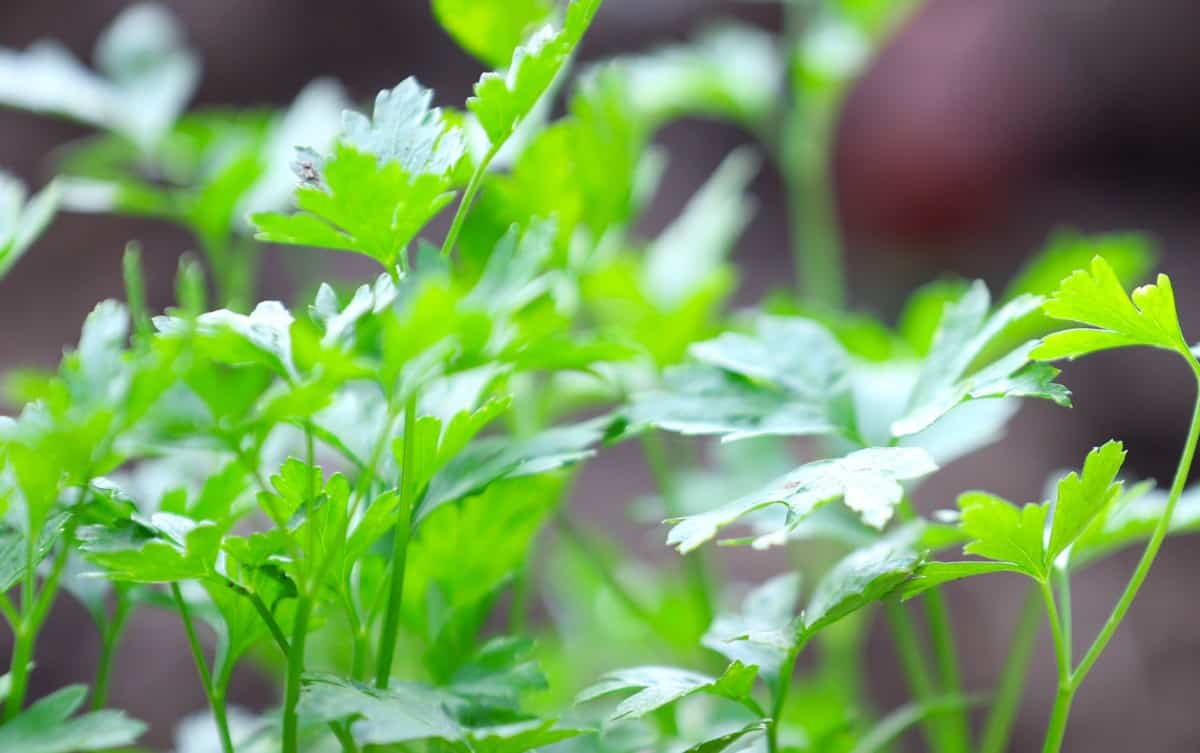 This biennial herb has bright-green, feathery leaves. The flat-leaf variety has the most potent flavor to use in sauces, soups, and more. Parsley is popular among hoverflies, parasitic mini-wasps, and tachinid flies.
It grows well in a container by a sunny window or near asparagus, corn, and tomato plants. For best results, soak parsley seeds overnight, then plant them in individual pots 10 to 12 weeks before the last spring frost.
Plant the seeds outdoors three to four weeks before the final frost. Choose a site with full or partial sun and fertile, moist, loamy soil. Water parsley often while it's germinating, then regularly throughout the summer.
Dill (Anethum graveolens)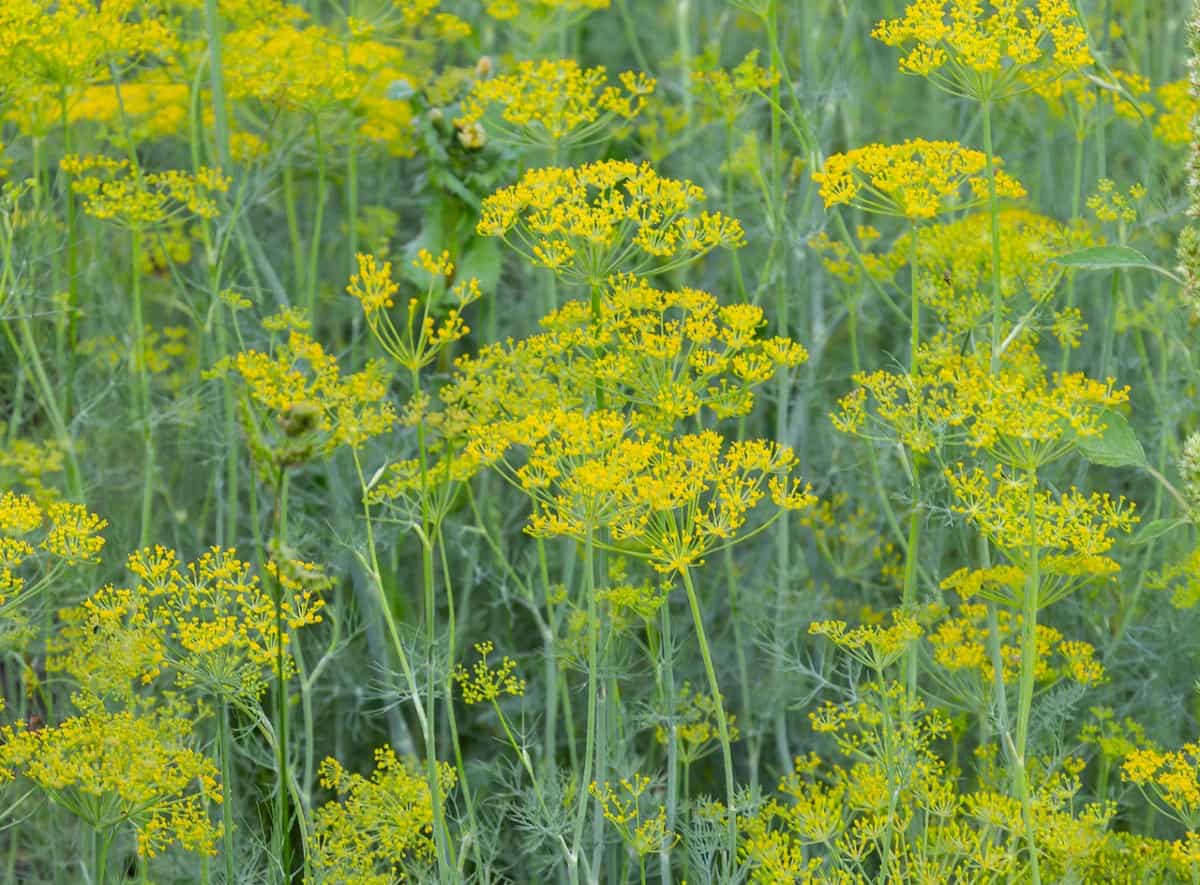 This annual herb's feathery green leaves provide a distinctive flavor to soups, stews, and pickles. It lures predatory insects like wasps and is one of the plants that spiders hate.
If possible, plant dill next to cabbage and onion plants, but make sure not to plant it near carrots. Shelter it from strong winds. Sow dill seeds in the spring once there's no frost risk.
This herb does best in full sun and well-draining, fertile, slightly acidic or neutral soil. Give it plenty of water throughout the growing season, not allowing it to dry out.
Plant dill seeds every couple of weeks during spring and early summer to ensure a constant supply of the herb.
Although making more bugs come to your yard may be the last thing that you want to do, some insects are worth any feeling of repulsion that they might inspire. Helpful bugs kill garden pests and pollinate the plants that you're aiming to protect.
Bring these insects to your yard in droves with a variety of plants for beneficial insects. These species tempt good bugs while simultaneously offering gorgeous blooms or flavorful leaves for your enjoyment.
If you found these plants for beneficial insects useful, please share these pest-free garden tips with your friends on Facebook and Pinterest.