Chubby chipmunks with their cheeks stuffed full of nuts look so innocent it's hard to imagine they could cause significant damage to your garden. However, finding holes in your yard and uprooted flower bulbs is enough to make anyone change their mind about the little critters. Add plants that repel chipmunks to your landscaping to tell these pests, "Not in my garden!"
When confronting a chipmunk problem, it's necessary to understand their burrowing habits. These small animals dig shallow burrows for hiding during their daytime foraging and deeper tunnels for nests and food storage.
As omnivores, they eat diverse foods, including mushrooms, berries, seeds, and insects. Chipmunks also won't turn their nose up at garbage or pet food. In preparation for the winter, they hoard nuts and seeds in their burrows.
To discourage chipmunks from settling on your property, remove wood and rock piles and trim back plants that could serve as shelter.
You can also try building L-shaped footers out of hardware cloth to protect your house's foundation. Since bird seed is one of the chipmunks' favorite food sources, place bird feeders away from your home and out of reach of these garden pests.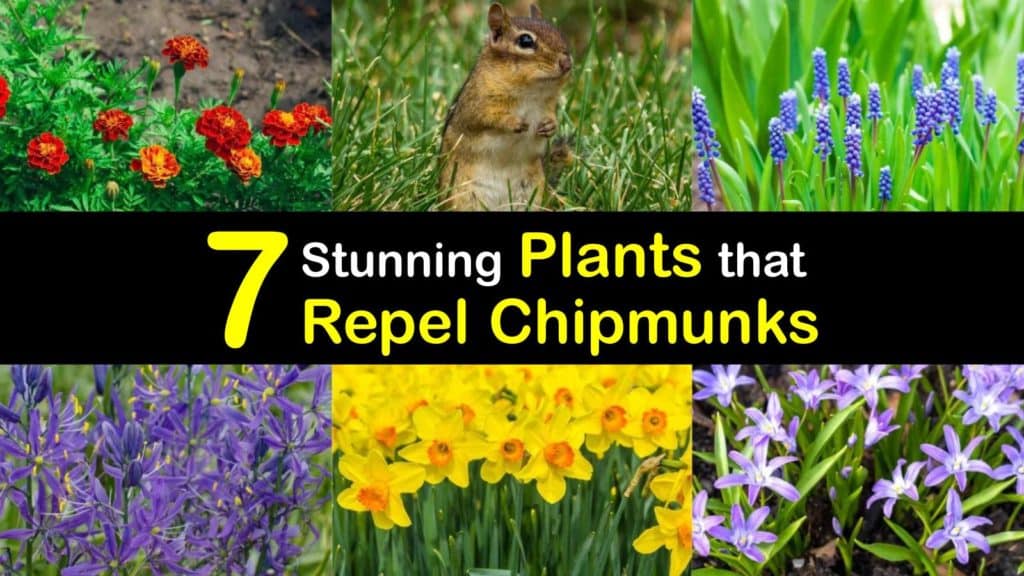 Plants that Chipmunks Dislike
Any gardener who has found a ripped-up tulip plant knows the distress of seeing all your hard work gone to waste. Although certain plants are chipmunk magnets, others are less appealing.
One of the chipmunk control methods to try is growing chipmunk repellent plants like marigolds and glory-of-the-snow for a spectacular spring and summer show.
Plants that Repel Chipmunks: Planting Method
Other than marigolds, plants that keep chipmunks away tend to be bulbs. Insert them into the ground with their pointed end facing up, generally in the fall. Check the package for spacing requirements.
When confronting a rodent infestation, cover the bulbs with mulch to disguise the freshly disturbed soil. Alternatively, protect bulbs with a piece of chicken wire.
Planting Location for Plants that Deter Chipmunks
If you've ever asked yourself, "What plants repel chipmunks?" the answer is several different flowers. Part of picking a planting site involves finding the best sun and soil conditions for the plant species.
Another part involves matching plants' features, such as their color, shape, and texture. Since several chipmunk repellent plants are spring-flowering, consider putting several together in a bed.
Alternatives to Chipmunk Repellent Plants
What deters chipmunks and other rodents? Several options exist to use instead of—or in addition to—plants that deter chipmunks. Make a homemade chipmunk deterrent out of garlic, hot peppers, castor oil, and soapy water. For a similar effect, combine cayenne pepper and water in a spray bottle.
You can also use mothballs, predator urine, and essential oils like peppermint oil. Set live traps with a peanut butter bait.
French Marigold (Tagetes patula)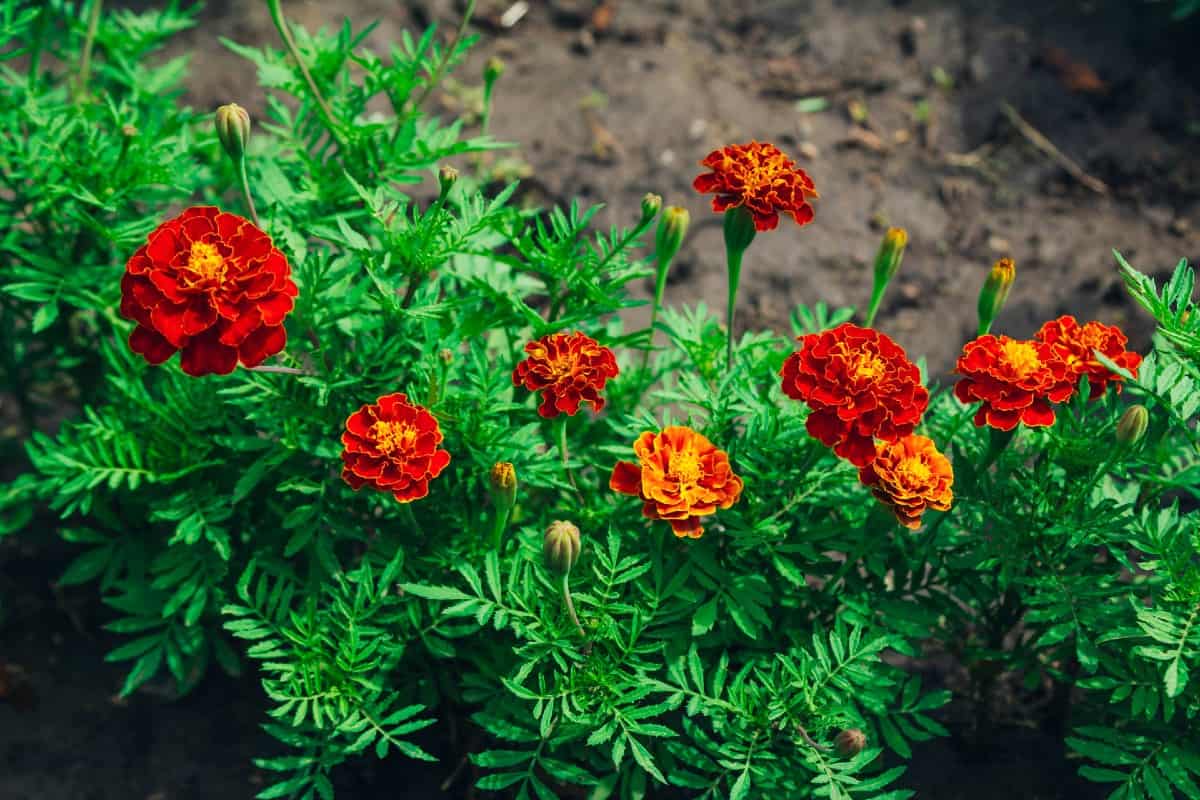 This cheerful annual boasts yellow, orange, or mahogany double flowers in the summer. Prompt deadheading encourages continuous blooming and eliminates seedheads that might attract chipmunks.
Marigolds' pungent leaves contain oils known as terpenes that repel chipmunks. They are also plants to keep deer out of your property. Try placing this short plant at the front of a border or at the perimeter of your yard, matching it with other bright-colored plants.
Sow seeds outdoors after the final frost in the spring, or start them indoors six to eight weeks before the last frost. Marigolds flourish in full sun and slightly acidic to neutral soil that's low in organic matter.
Water regularly after first planting—daily if it's hot and sunny—then drop to once a week. No fertilizer is necessary, but ensure you provide good air circulation.
Daffodil (Narcissus)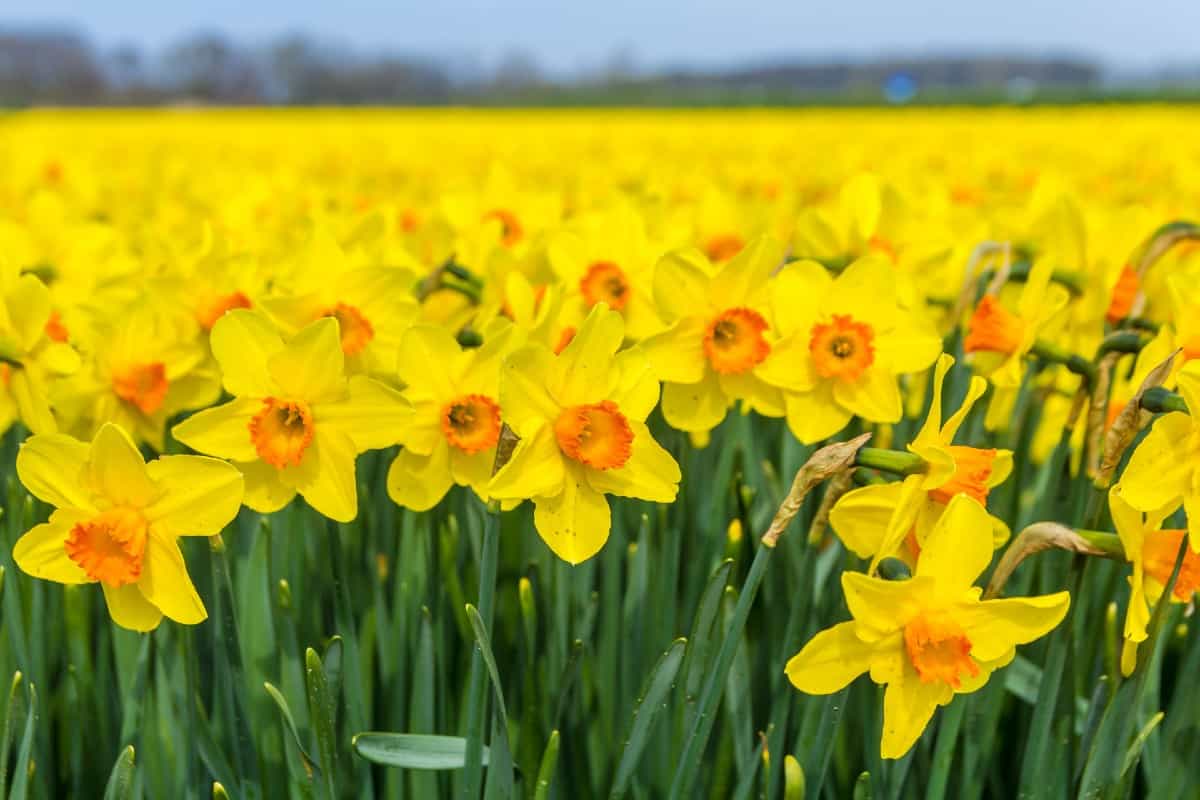 This hardy perennial produces yellow, white, or orange petals around a central cup in late winter or early spring. Daffodils contain lycorine, a compound that repels animals, including chipmunks and voles.
Note that this popular plant is toxic for pets, and its sap may cause skin irritation, which is why it is one of the best plants that keep moles away, as well as chipmunks. Set daffodil bulbs out in the fall, two to four weeks before the ground freezes.
Insert them between shrubs or in a border or mass. They prefer full or part sun and fertile, well-drained, slightly acidic to neutral loam.
You may add bulb fertilizer and mulch while planting. If your daffodils are doing poorly, feed them low-nitrogen, high-potassium fertilizer after they finish flowering. Water them if the spring is dry.
Onion (Allium cepa) – An Edible Chipmunk Repellent Plant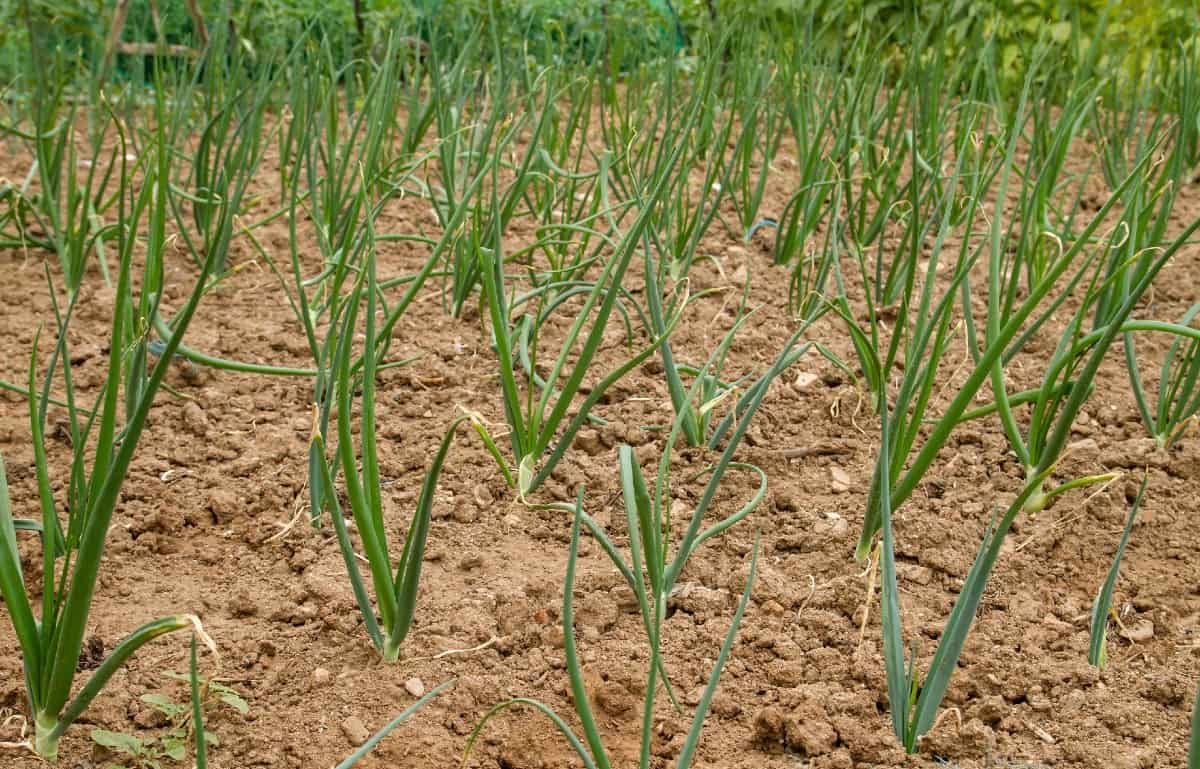 This biennial—usually grown as an annual—has long, hollow blue-green leaves and a bulb with many layers. Onion's strong smell discourages chipmunks and will keep chipmunks out of flower pots and the garden. Note that onions are toxic for cats and dogs.
Propagate them with seeds, transplants, or sets, which are small bulbs about to start their second year of growth. Plant sets in the spring in cold climates and the fall in warmer ones.
Or, sow seeds indoors 6 to 12 weeks before planting outdoors. Find a site with full sun, good air circulation, and fertile, well-draining, slightly acidic to neutral soil.
Give your onions one inch of water per week, but avoid getting the ground soggy. Apply a nitrogen-rich fertilizer every few weeks, stopping when the bulbs start pushing soil away. You may find that the onions are plants to deter cats as well as chipmunks.
Grape Hyacinth (Muscari armeniacum)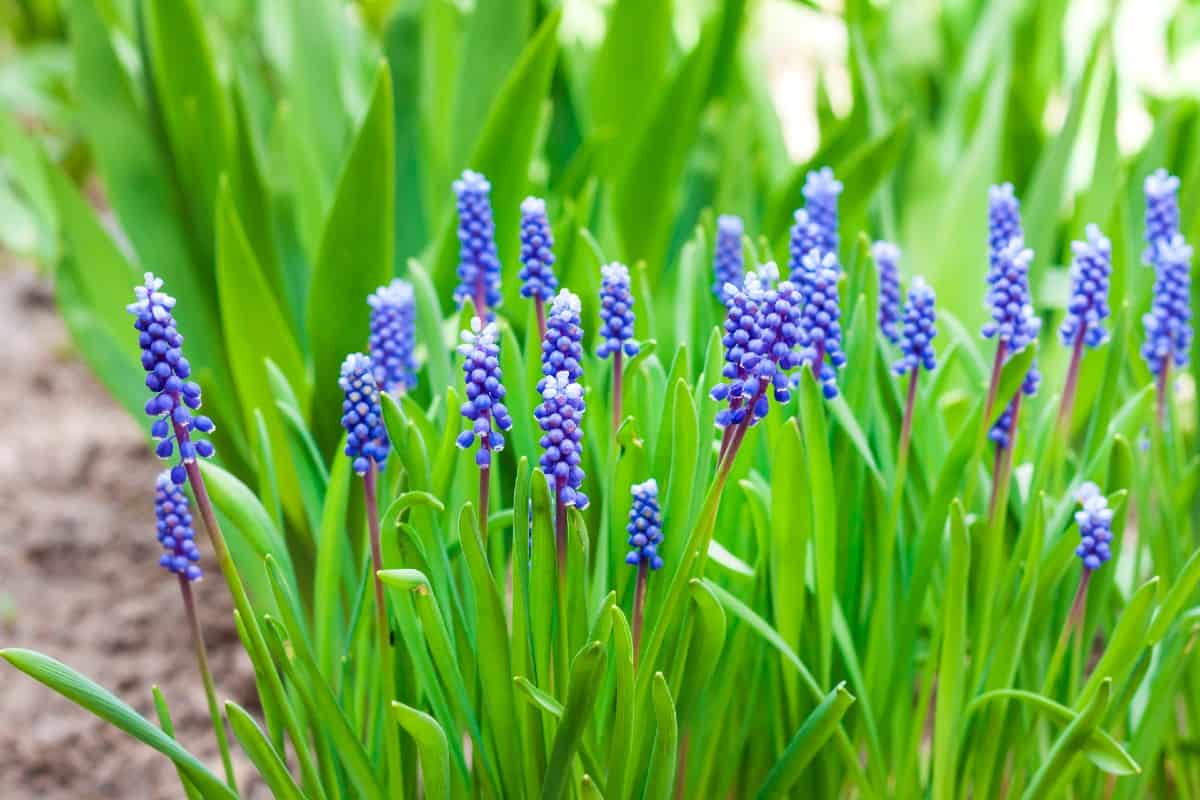 This perennial produces tiny florets in early spring. The flowers are typically deep-blue but may also be white, pink, or yellow. Rodents rarely bother the grape hyacinth's bulbs.
How do you get rid of chipmunks? Set grape hyacinth bulbs out in the fall. For the most powerful impact, place many bulbs together in flower beds or scattered among trees and shrubs.
The site should have full to part sun and average-quality, medium-moist, fast-draining, slightly acidic to neutral soil.
Water well in the spring, then reduce your watering as the year progresses. No fertilizer is necessary, but you may add bone meal annually.
Only remove the grass-like leaves after your grape hyacinths have finished flowering for the year. At that time, you may also remove the round green seedpods.
Common Camas (Camassia quamash)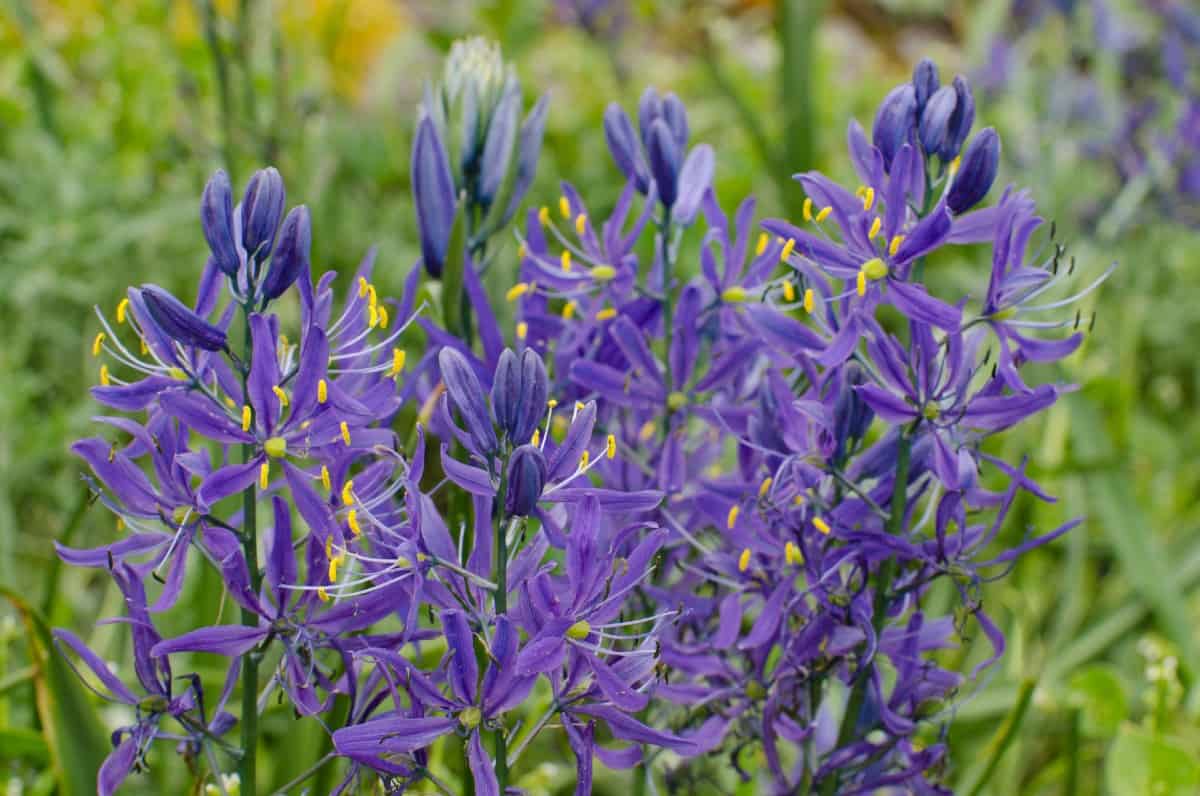 This perennial, native to North America, has an erect stalk displaying star-shaped florets from late spring to early summer. The flowers may be blue, purple, or white. Rodents typically ignore camas.
Its black-barked bulb is edible for humans, but be careful since it's often confused with the toxic death camas bulb. Insert camassia bulbs in fall or early winter in moist, well-drained, humus-rich soil. This plant does best in full sun to part shade.
It suits slopes, banks, beds, and borders. Water your camas well, but let the soil dry between waterings. Although regular fertilizing is not necessary, diluted balanced fertilizer is beneficial.
Glory-of-the-Snow (Chionodoxa forbesii) – A Pretty Chipmunk Repellent Plant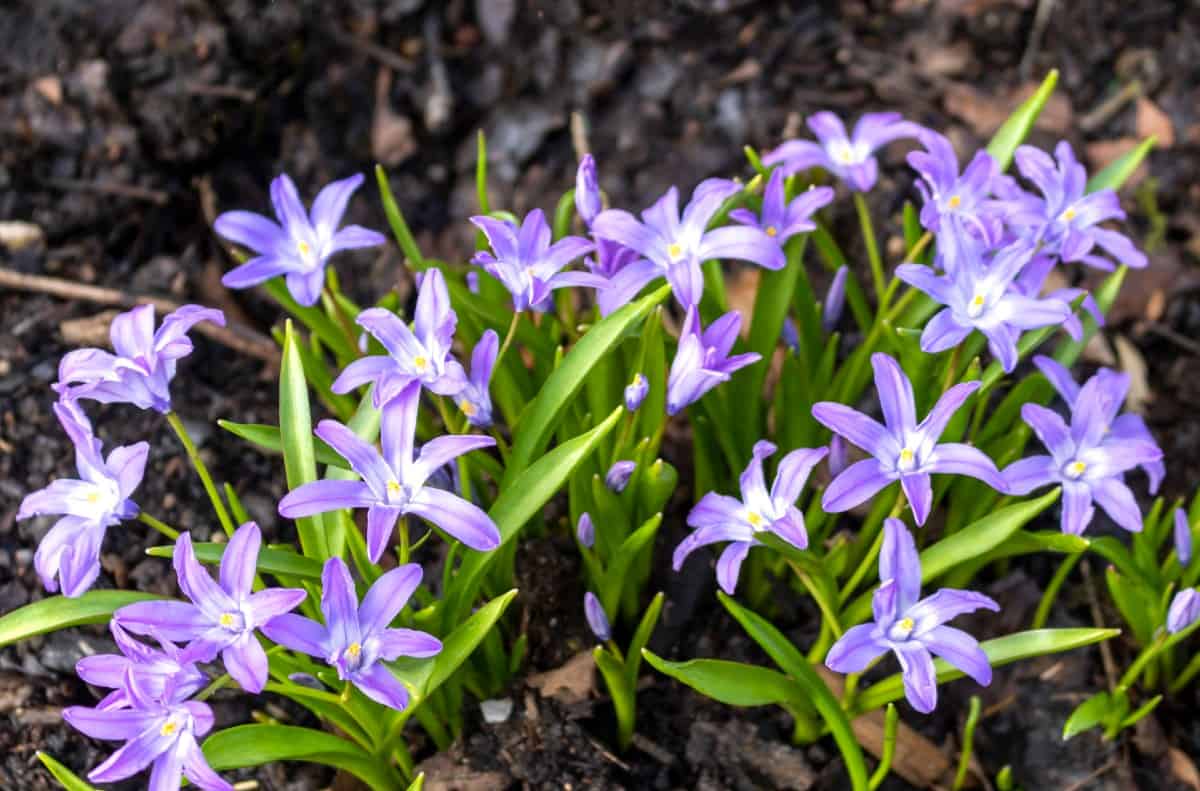 One of the first flowers in the spring, glory-of-the-snow, has star-shaped, white-throated flowers. They're most often blue but may also be white or pink. Note that glory-of-the-snow forms clumps that may start taking over.
It's another bulb plant that chipmunks tend to avoid. Insert Chionodoxa bulbs in the fall in full to part sun. Try using them to line a path or mixing them with other early perennials.
If the soil drains poorly, add compost or leaf litter. In any case, feed bulb food in early spring. Water only during dry springs. Divide glory-of-the-snow's bulbs every few years, but do not cut back its bright-green leaves.
Spring Snowflake (Leucojum vernum)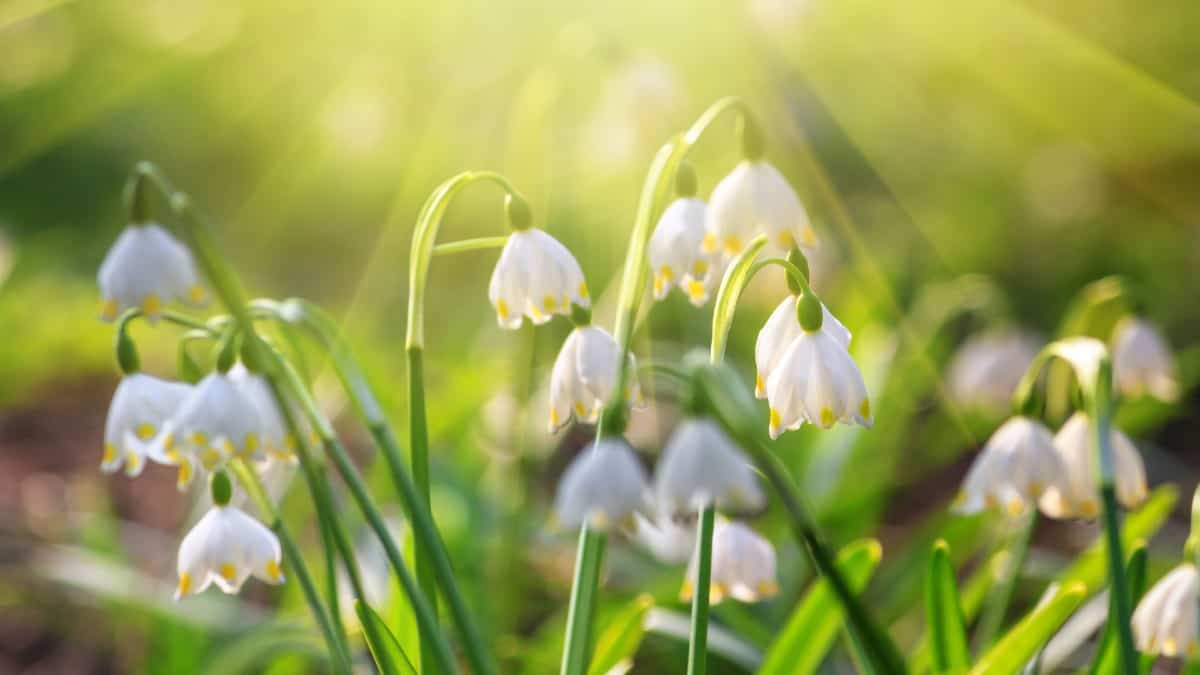 In mid-spring, a couple of weeks after snowdrops, blooms one of the loveliest plants that deter chipmunks. Its fragrant, drooping, bell-shaped white flowers have delicate green dots at the tip of each of their petals.
Try placing spring snowflake at the back of a perennial border. Its bulb contains lycorine, which is toxic and bitter for animals. Start bulbs in the fall in full sun or part shade and well-draining soil.
Add bulb fertilizer when planting and—if the soil is low in organic matter—compost or composted manure. In the spring, water thoroughly when your spring snowflakes receive less than two inches of water per week.
If you've been wondering how to get rid of chipmunks without calling pest control, start by repelling them with their least favorite plants. In combination with other prevention strategies, chipmunks repellent plants help protect your garden from burrowing.
Plants that repel chipmunks come in a wide range, from vibrant marigolds and daffodils to subtle glory-of-the-snow and even edible onions. The good news is that these plants fit smoothly into—and even enhance—existing landscaping.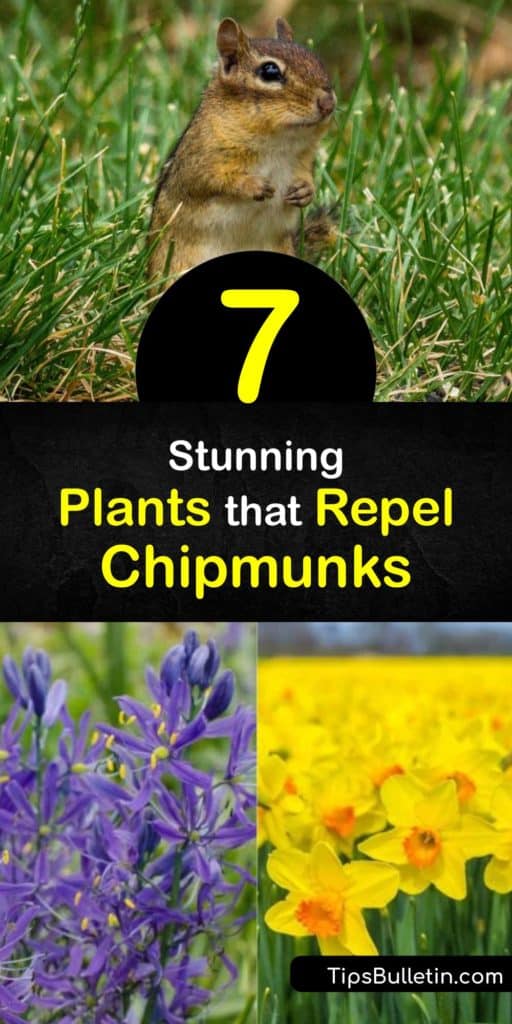 If you found these chipmunk repellent plant suggestions helpful, please share these rodent control tips with your friends on Pinterest and Facebook.