As spring arrives, unfortunately so do the mosquitoes. While mosquitoes may be great for bats and birds, they are a massive annoyance for everything else.
Due to the awful mosquito-borne diseases like West Nile virus, zika, and malaria, you want to keep them as far away from your family as you can. Apart from spraying yourself with harsh, chemical mosquito repellent, you could use the power of nature and fill your yard with plants that repel mosquitoes.
When you spend time outside in the hot sun and start to get sweaty, you may notice that you have to fend off more mosquitoes. This is because they are primarily attracted to your body odor and other secretions.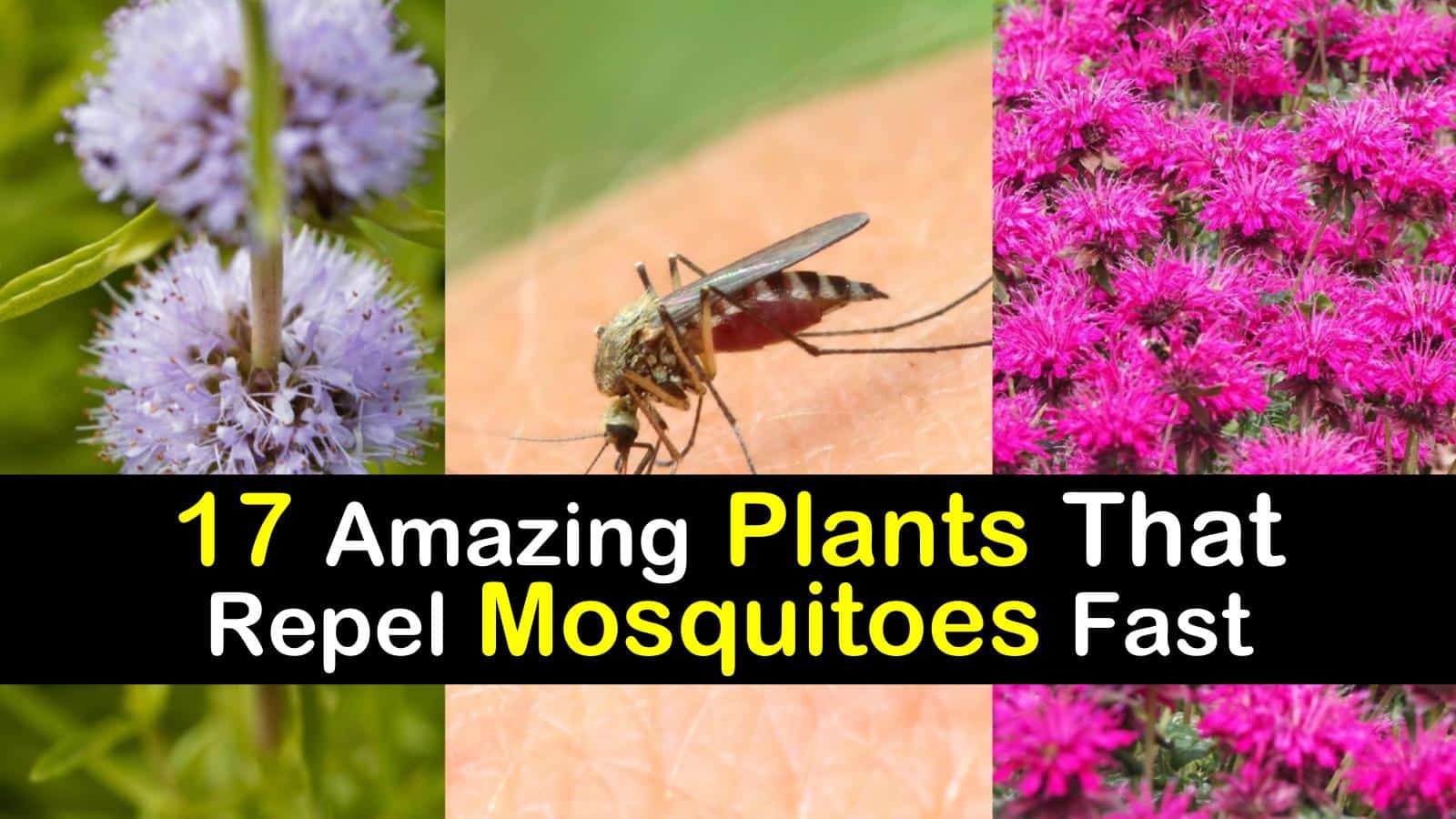 Mosquito Repelling Plants
Fortunately, there are certain strong smells that are unpleasant to the insects that can hide your scent and prevent the mosquitoes from getting too close. Planting the following mosquito repellent plants in your yard will mask your odor and keep the mosquito population under control.
Mosquitoes, along with many other insects, are attracted to certain odors in your skin. We covered this on our last post where we showed how to keep mosquitoes away. If you have a problem with mosquitoes, there are a variety of plants that are natural mosquito repellents.
To get the maximum effect of these insect-repelling plants, you'll need to crush the leaves, to release their essential oils and scent, and rub the leaves and their oils on your skin. Here are some mosquito deterrent plants that you can include in your yard to keep the mosquitoes at bay.
Lemon Balm (Melissa officinalis) Repels Mosquitoes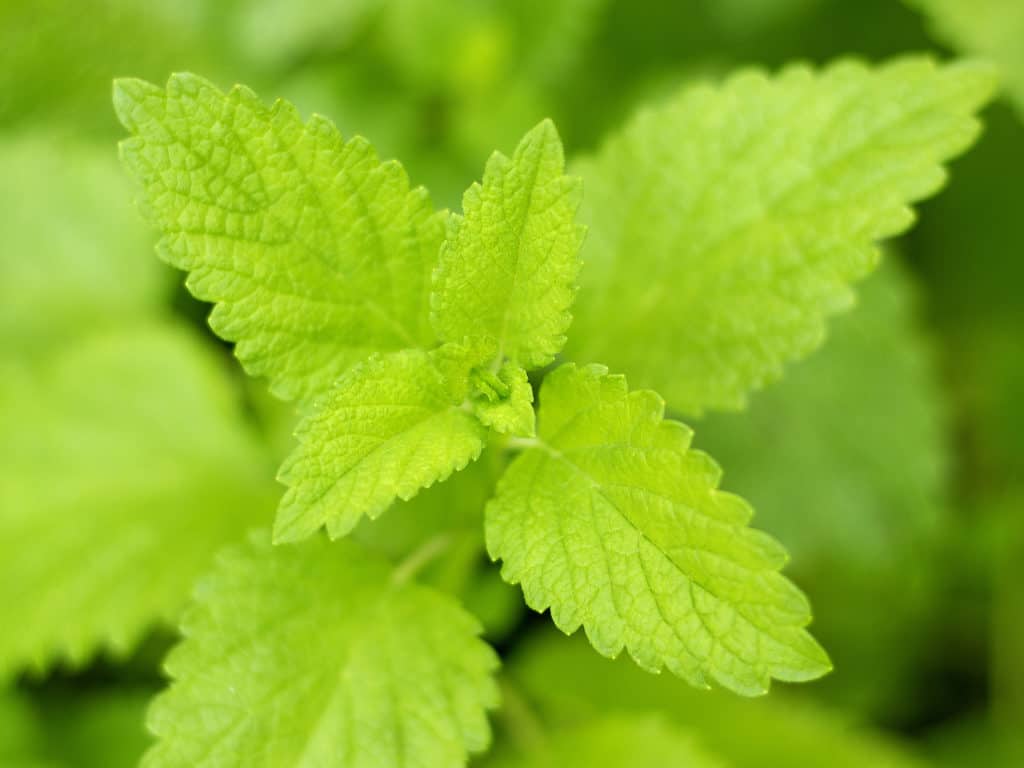 Lemon Balm is a member of the mint family. It has small white flowers and a subtle lemon scent. Not only does this plant have some great healing properties, but it is especially good at reducing the number of mosquito bites you'll have to endure. It's the ideal mosquito repellent for the patio.
You have to be careful when planting lemon balm because it is an invasive species, and if left unchecked it will quickly take over your entire garden.
If you ever wondered how to repel mosquitoes with plants, then lemon balm is the ideal houseplant for you. Just plant it in a pot or hanging basket and place it on your deck or patio. It works magically.
Catnip (Nepeta cataria)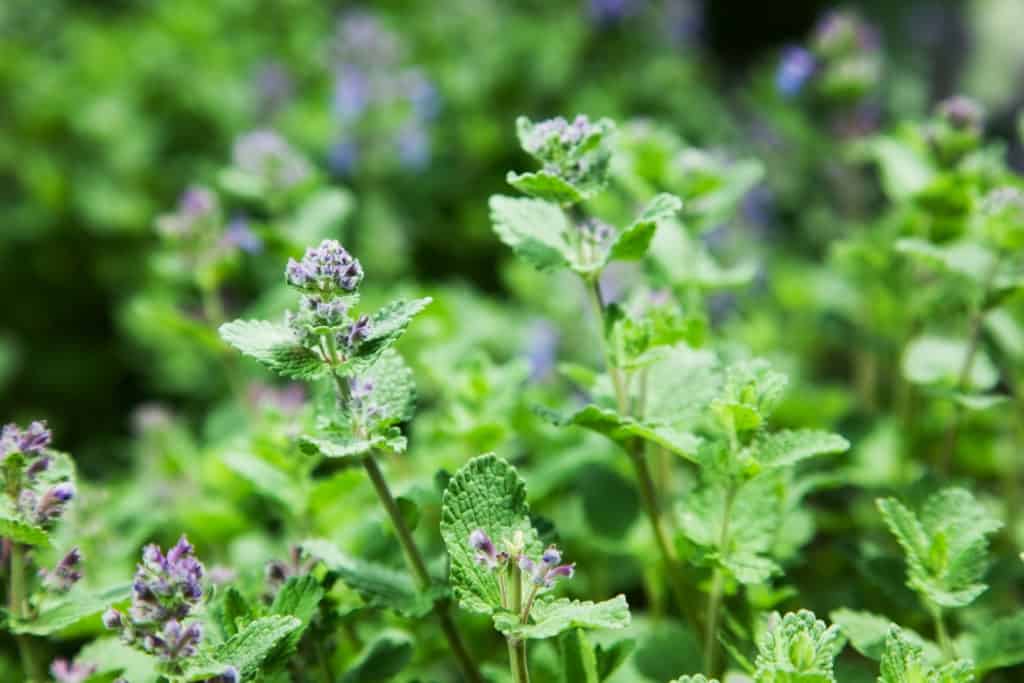 A cousin of the mint plant, the fragrant leaves on the catnip plant contain the chemical nepetalactone. This chemical is best known for attracting cats but will also do a great job as a DIY mosquito repellent.
The downside to catnip is it will draw all the neighborhood cats to your yard, so be sure to consider that before planting it.
Basil (Ocimum americanum) – Useful and Repellent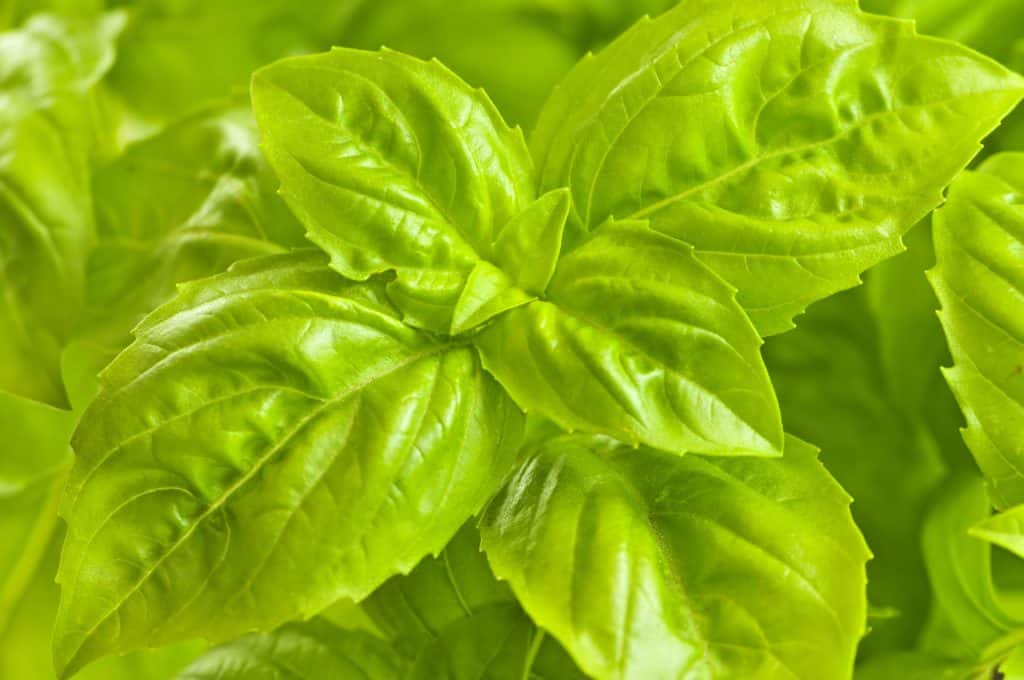 Basil has long been a cooking staple in many households. You can grow this fantastic and versatile plant around any natural water source in your yard, like a pond, to help control the number of eggs the mosquitoes lay.
You can also use the essential oil derived from the plant as a natural insect spray to repel mosquitoes and keep them from biting you and get rid of mosquitoes in your yard. You can grow basil in pots or the garden, just make sure it is planted in your backyard in well-draining soil and placed in full sun.
As a bonus, basil is one of the best flea repellent plants if you have a problem with this insect in the yard.
Lavender (Lavandula angustifolia)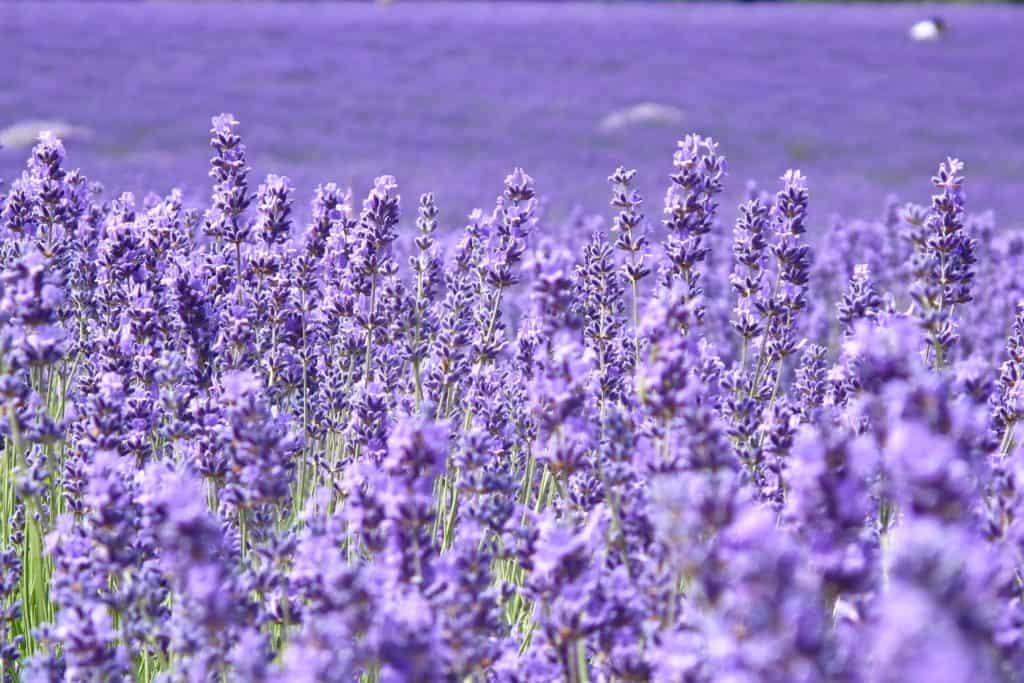 Along with its many aromatherapies uses, and herbal remedies, lavender is one of the most beautiful plants that repel flies, mosquitoes, spiders, moths, and ants.
Along with repelling mosquitoes, you can use it as an herbal remedy to alleviate the itching and pain associated with a variety of insect bites, including mosquitoes.
You can also rub the plant on your skin to release its oils to help keep mosquitoes well away from you. Lavender is also one of the most drought tolerant plants, which makes it perfect for planting in hot areas.
Peppermint (Mentha balsamea)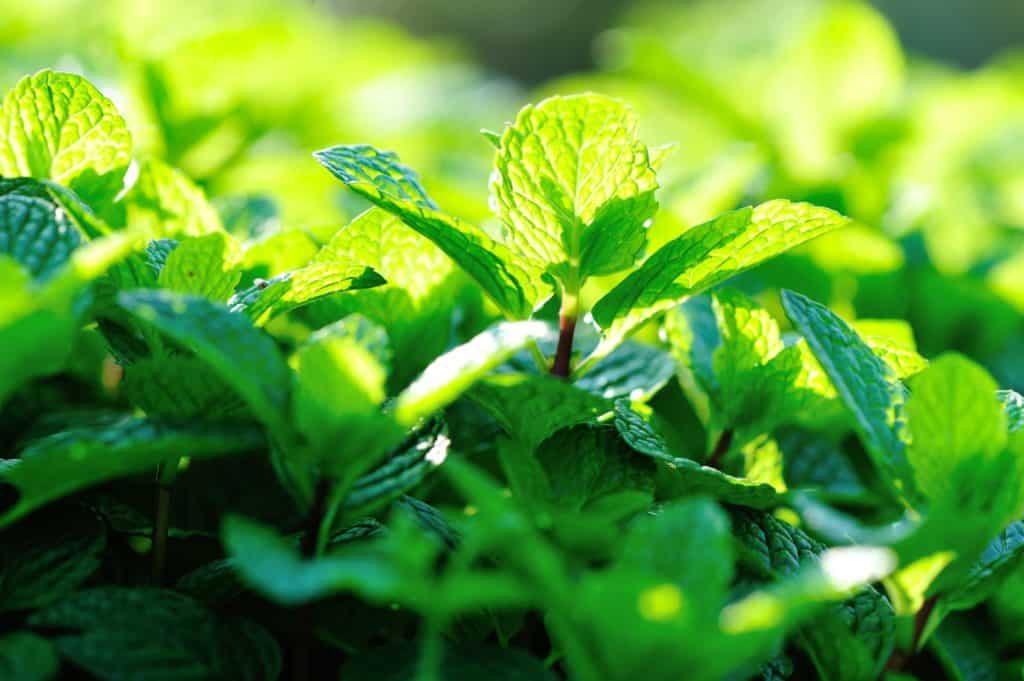 All species of mint, both cultivated and wild, contain aromatic properties that are repulsive to insects but pleasant to most humans. You can find the essence of the plant in the stems, flowers, and leaves, and when brushed against or crushed, the scent is released.
Peppermint oil is also one of the best ways to keep spiders out of your home. Use the oil to repel adult mosquitoes and kill the larvae and eggs of several species of mosquitoes.
Plant peppermint around the perimeter of the house to keep mosquitoes away and also as one of the plants that deter spiders from seeking a home in yours.
Citronella Grass (Cymbopogon nardus)
The citronella mosquito plant belongs to the lemongrass family. It is a clumping grass that contains an oil that is used in a variety of commercial insect repellent products.
Crushing the plant will release its oils. You can rub this oil directly onto your skin to act as a natural repellent for mosquitoes and other insects. You can also mix it with other liquids and oils to make natural insect repellents.
Marigolds (Calendula officinalis)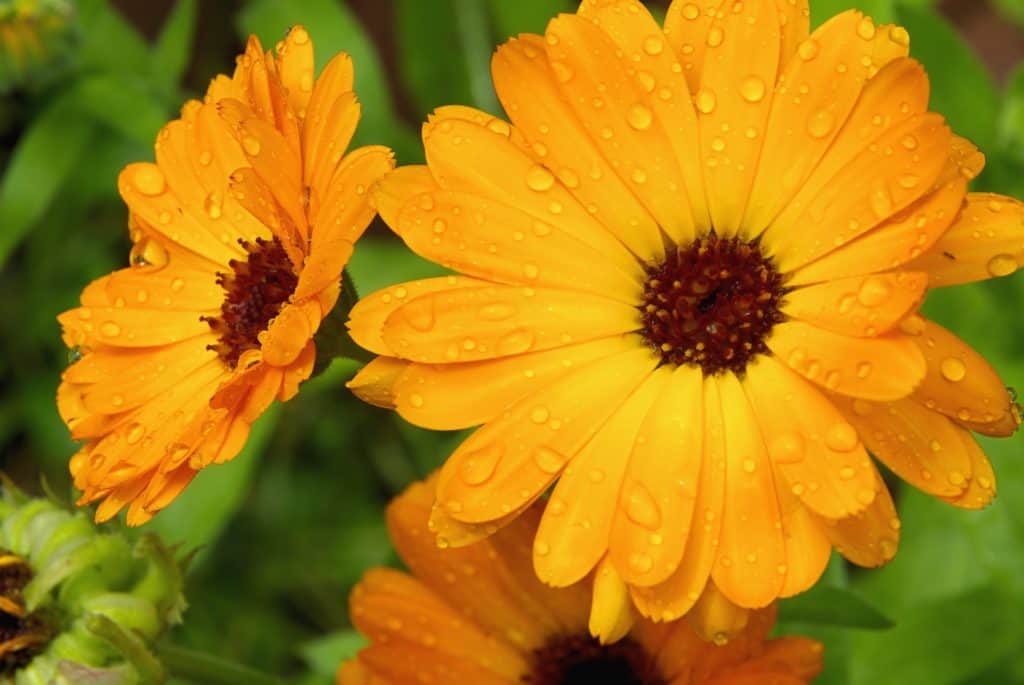 To repel mosquitoes using marigolds, you have to plant the African of French varieties. Their strong pungent scent is what makes these two varieties such beneficial insect-repelling hanging plants.
The long-lasting blooms of these plants that keep squash beetles away, as well as mosquitoes and a host of other unwanted insects, will keep bugs at bay throughout the summer, and you can grow them just about anywhere. They require a lot of sun and well-drained soil.
Lemon Thyme (Thymus vulgaris)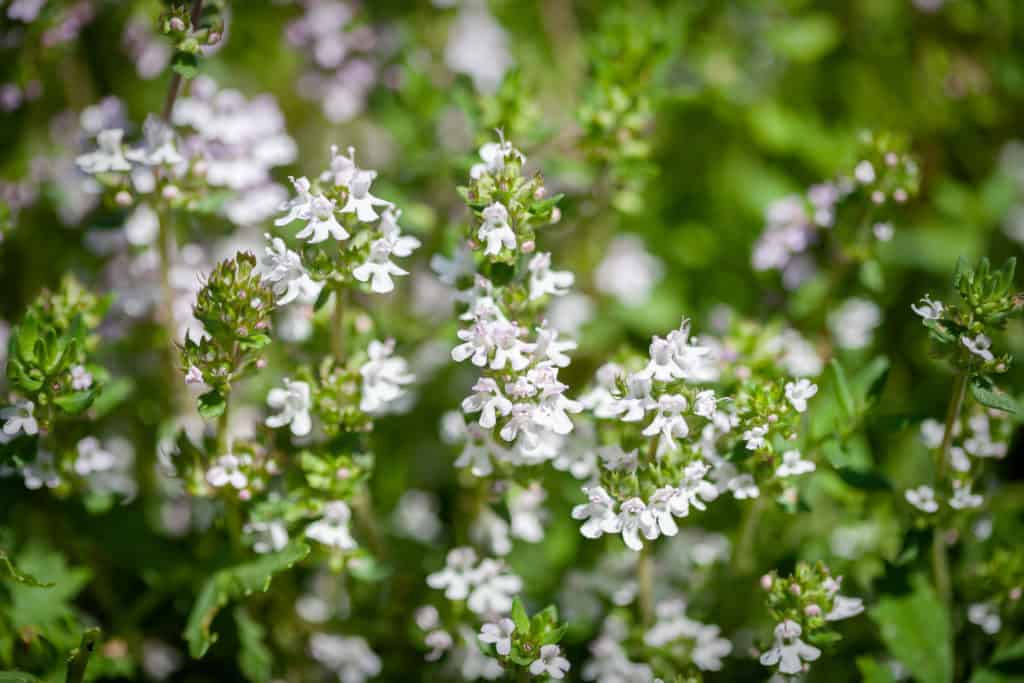 One of the best mosquito repellent plants to have in your yard is lemon thyme. This famous ground cover plant will effectively repel mosquitoes naturally.
Their strong citrus smell is what drives mosquitoes away. You can rub the crushed leaves and stems over your skin to keep the pesky insects from biting you. Before you do this, do a spot test on your skin to ensure you aren't allergic to the plant.
Sage (Salvia officinalis)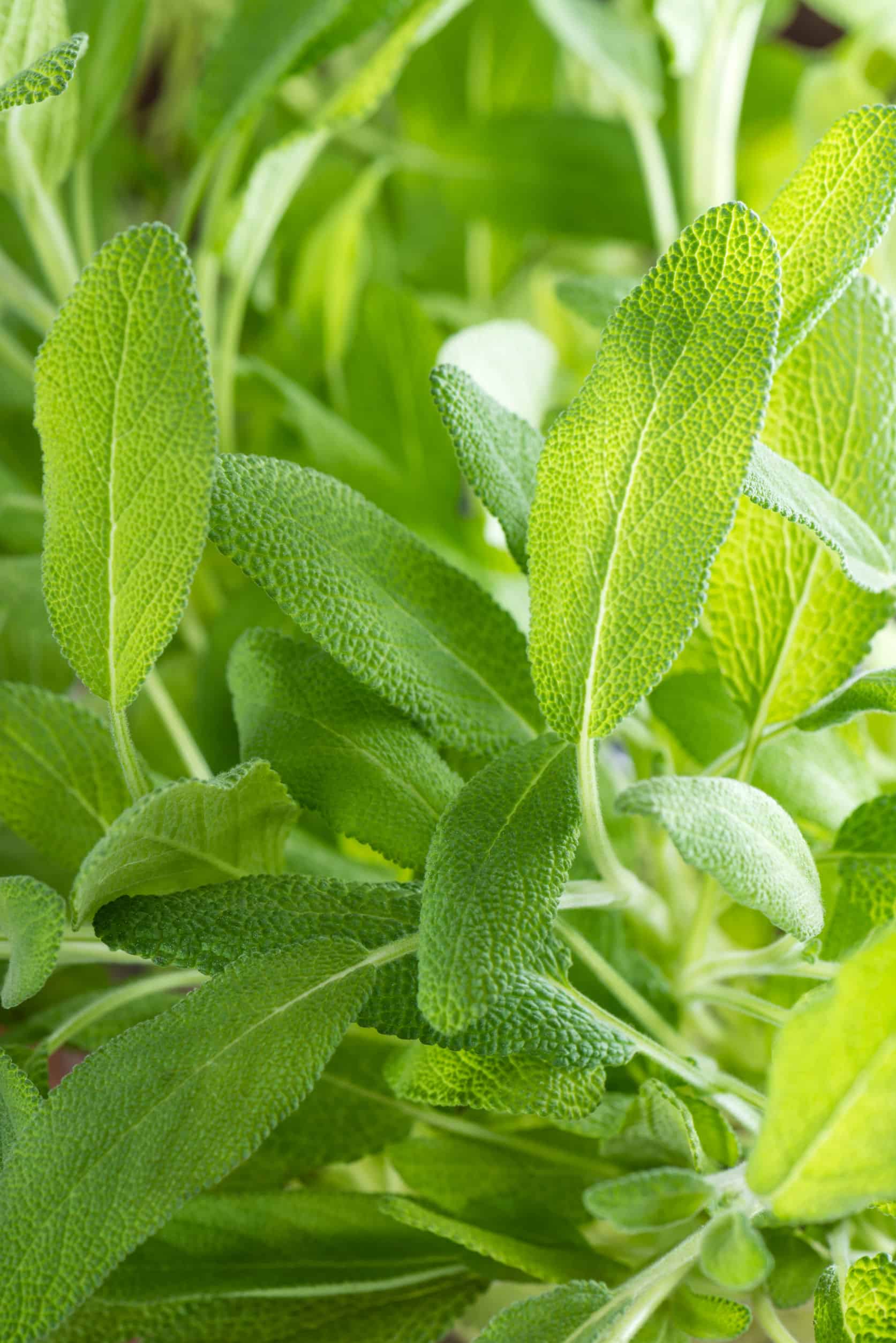 Sage is another plant that belongs to the mint family and is another herb that is widely known for its culinary properties. Sage is excellent at repelling some of the most annoying pests.
The leaves of the plant release a strong fragrance that mosquitoes hate. You can crush the leaves of this plant as well to use on your skin to keep pesky mosquitoes away.
Pennyroyal (Mentha pulegium)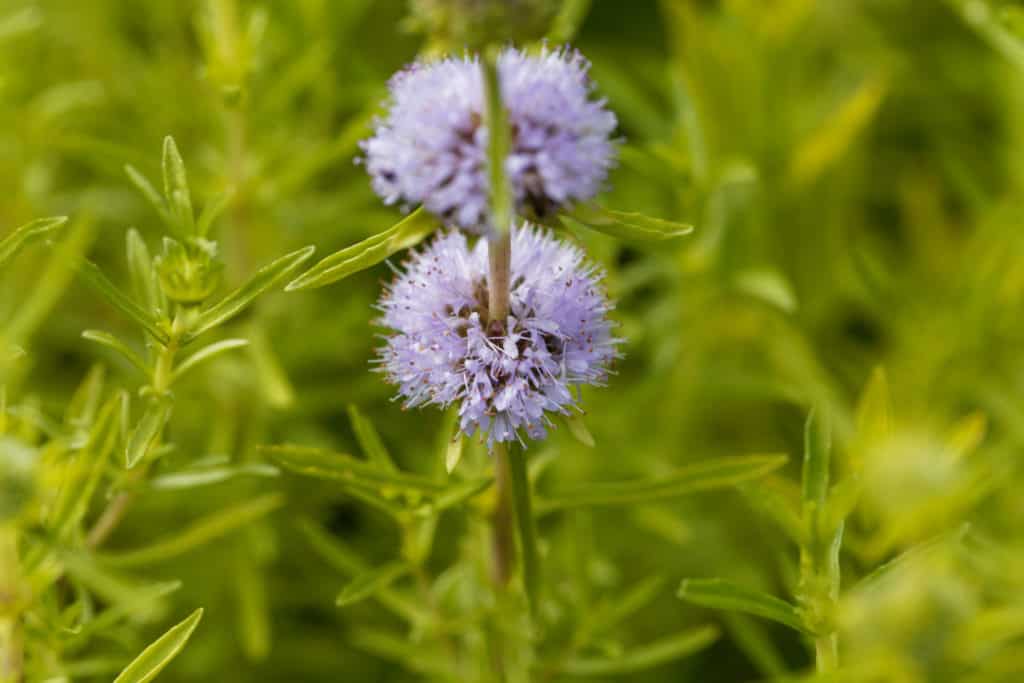 Pennyroyal is another mosquito repelling plant that is a part of the mint family. Unfortunately, the essential oil from this plant is highly toxic, so if you have kids or pets that might eat the leaves, this plant might be better left out of your garden.
If you do decide to plant pennyroyal in your yard, it will repel a variety of insects including mosquitoes, fleas, and ticks.
Rosemary (Rosmarinus officinalis)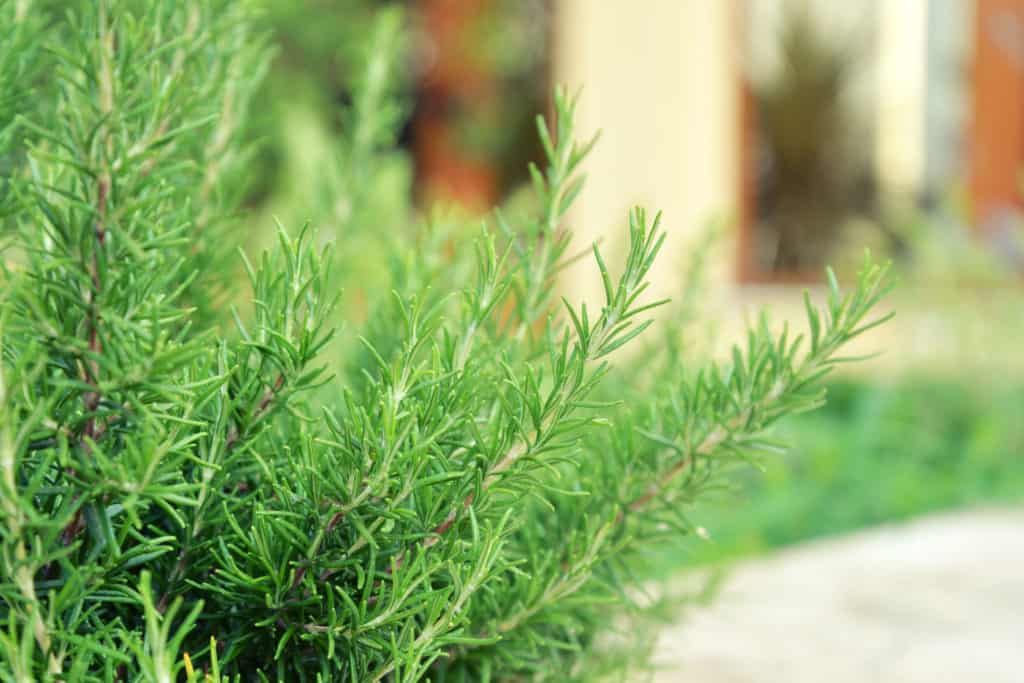 Rosemary is one of those aromatic evergreen shrubs that is used in many herbal remedies and as a culinary seasoning. It can be part of your herb garden planting scheme to help control mosquito infestations during the spring and summer.
You can also crush the leaves of the plant and mix it with lotion to rub on your skin as a mosquito repellent. Rosmarin should be part of any natural pest control gardening plan.
You can grow these plants in pots and bring them indoors during the winter since they don't tolerate cold climates for extended periods.
Citrosa Geraniums (Pelargonium citrosum)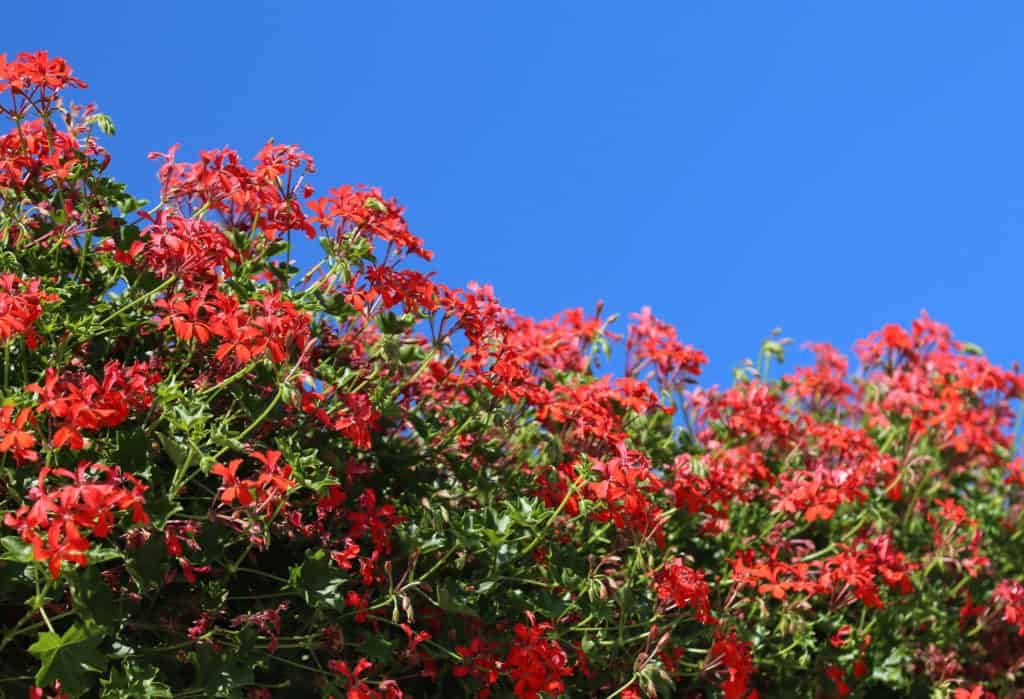 The deeply lobed, slightly fuzzy foliage of the scented geraniums releases a range of fragrances that mimic everything from pine to roses to coconut, depending on the cultivator.
The citrosa geraniums emit a lemon scent that has been touted as the "mosquito plant" for its ability to repel the pesky biting mosquitoes. As these plants are poisonous when ingested, if you have children or pets it might be best to skip these plants.
Bee Balm (Monarda)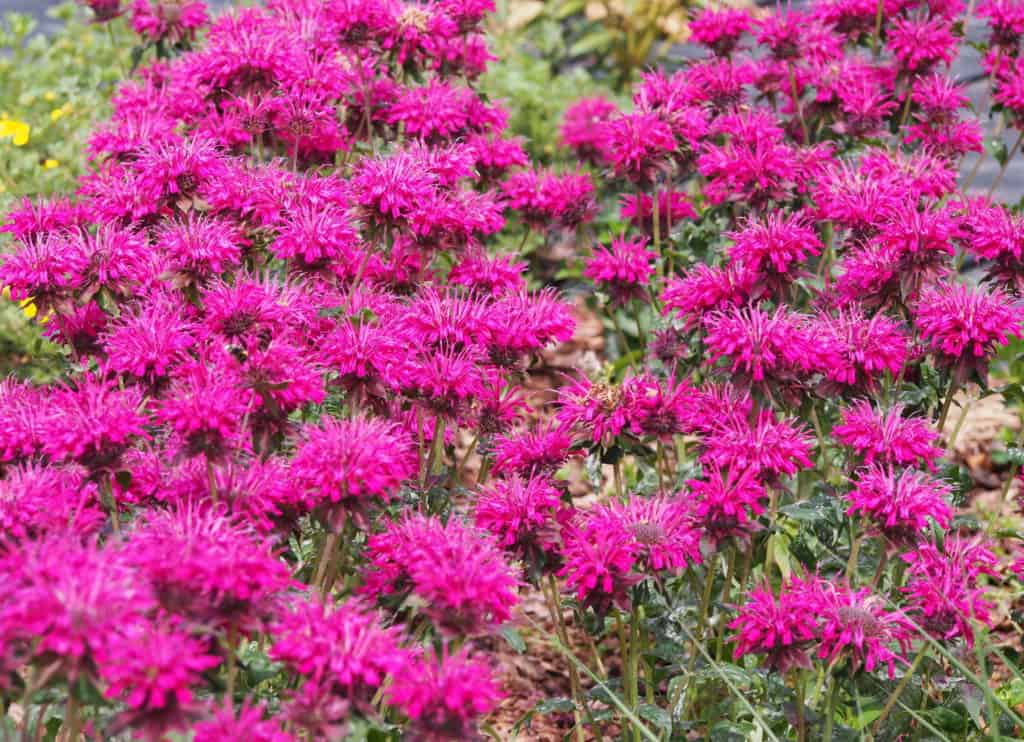 Bee Balm is a beautiful addition to any garden. Native to North America, the cheerful red, pink, and light purple blooms will attract hummingbirds and bees into your yard.
The fragrant leaves will help to keep mosquitoes out of your yard. Like with many of the other plants on this list, you can crush the leaves to release the fragrant oils and repel mosquitoes naturally.
Clove (Syzygium aromaticum)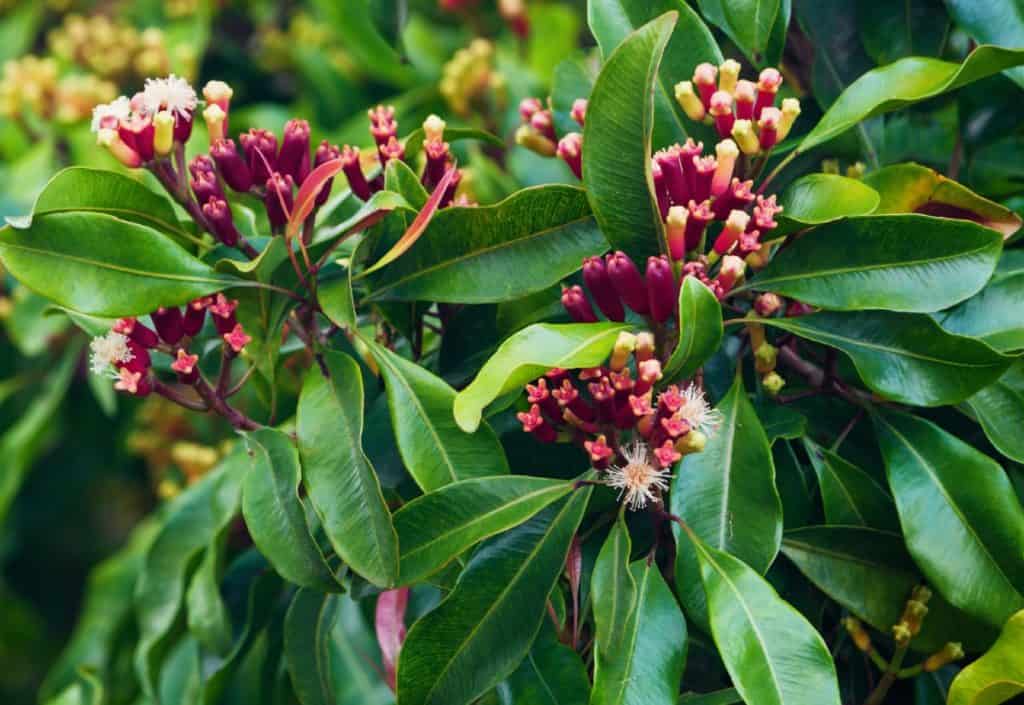 The clove plant is a natural mosquito repellent that you can plant around your yard to keep mosquitoes away.
Another spice that is used for cooking, pure, undiluted clove essential oil, can repel mosquitos quickly. To use as a mosquito repellent, apply the oil to your clothing, as applying it directly to your body could irritate your skin.
Garlic (Allium sativum)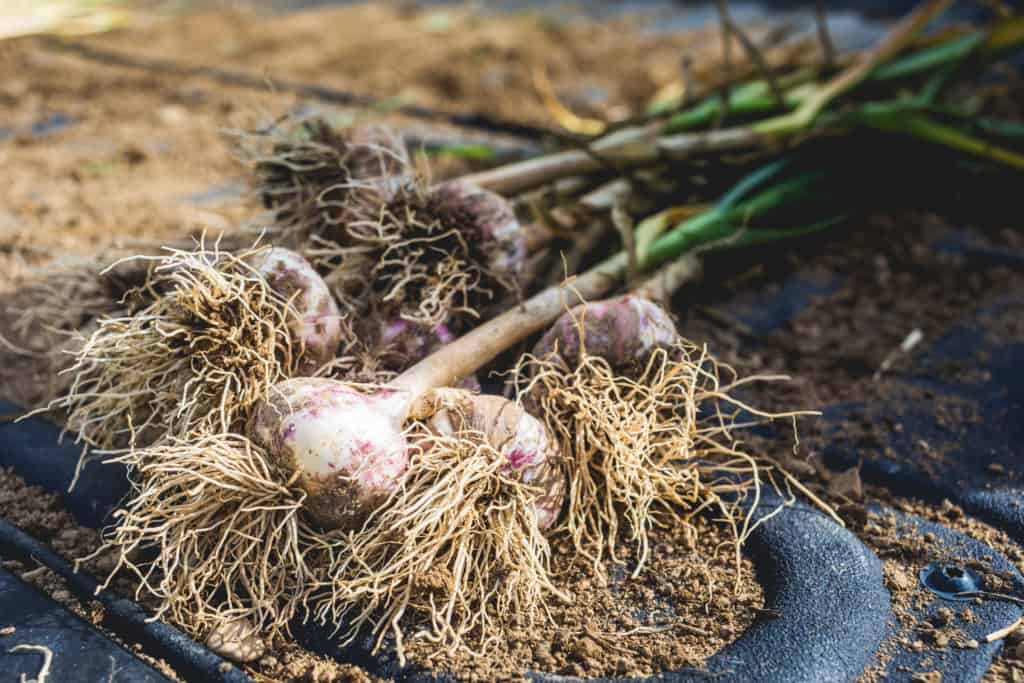 Garlic is a natural way to keep mosquitoes away. For this plant to be useful, the cloves of the garlic have to be cut up to release the repellent properties.
You can either sprinkle cut garlic around your yard or mix it with other essential oils to create a mosquito repellent spray.
Lemon Verbena (Aloysia triphylla)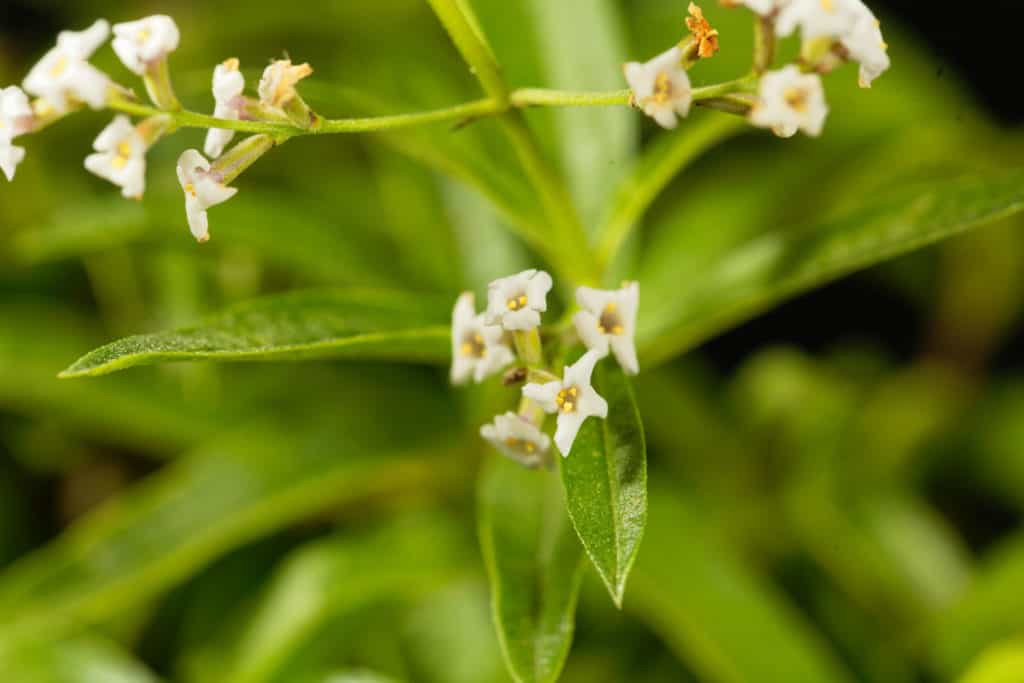 Lemon verbena falls into the category of easy to grow perennials that you can place in your yard, near your doorways, or in your windows to repel mosquitoes.
The aromatic, fresh lemon scent will drive the pests from around your home. You can also apply the plant's oil to your skin to repel a variety of bugs.
Eucalyptus (Eucalyptus globulus and Eucalyptus citriodora)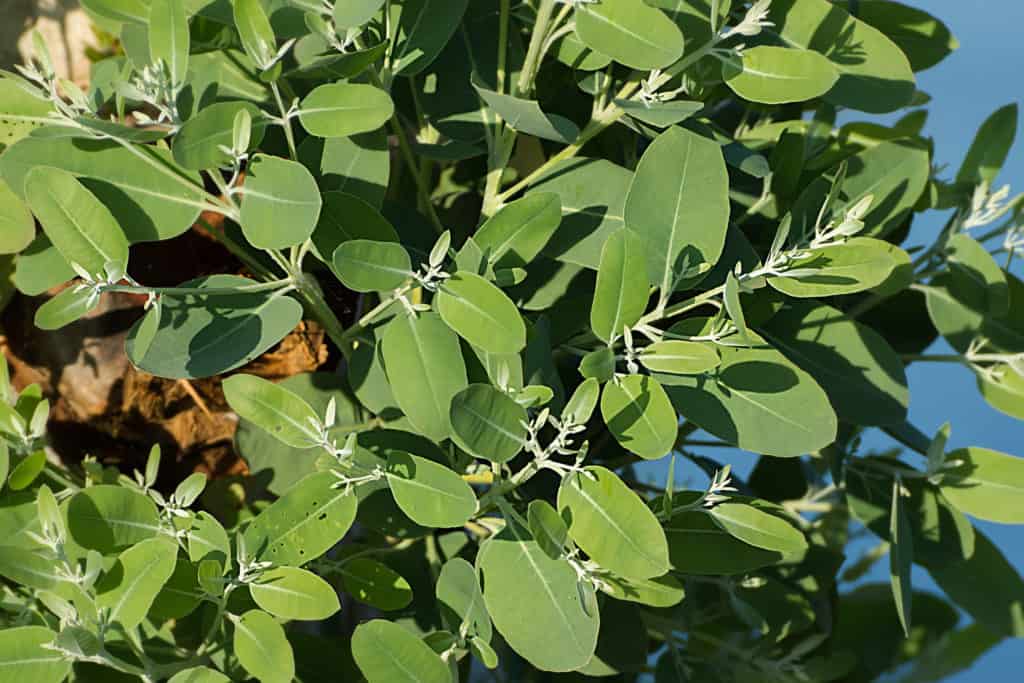 There is evidence that many of the components in eucalyptus essential oil are as effective as DEET in repelling mosquitoes.
The strong smell released by the eucalyptus plant is known to confuse the mosquitoes' sense of taste and direction, making it difficult for them to find you. It can also be used as an antiseptic if you happen to get bitten.
Because mosquitoes have been known to transmit several awful diseases, like malaria and yellow fever, it is vital for you to take the necessary precautions to keep them away.
Utilizing the many plants that repel mosquitoes will help keep them out of your yard and away from your family. Do your part to keep the population at bay and start enjoying your outdoor space again this summer.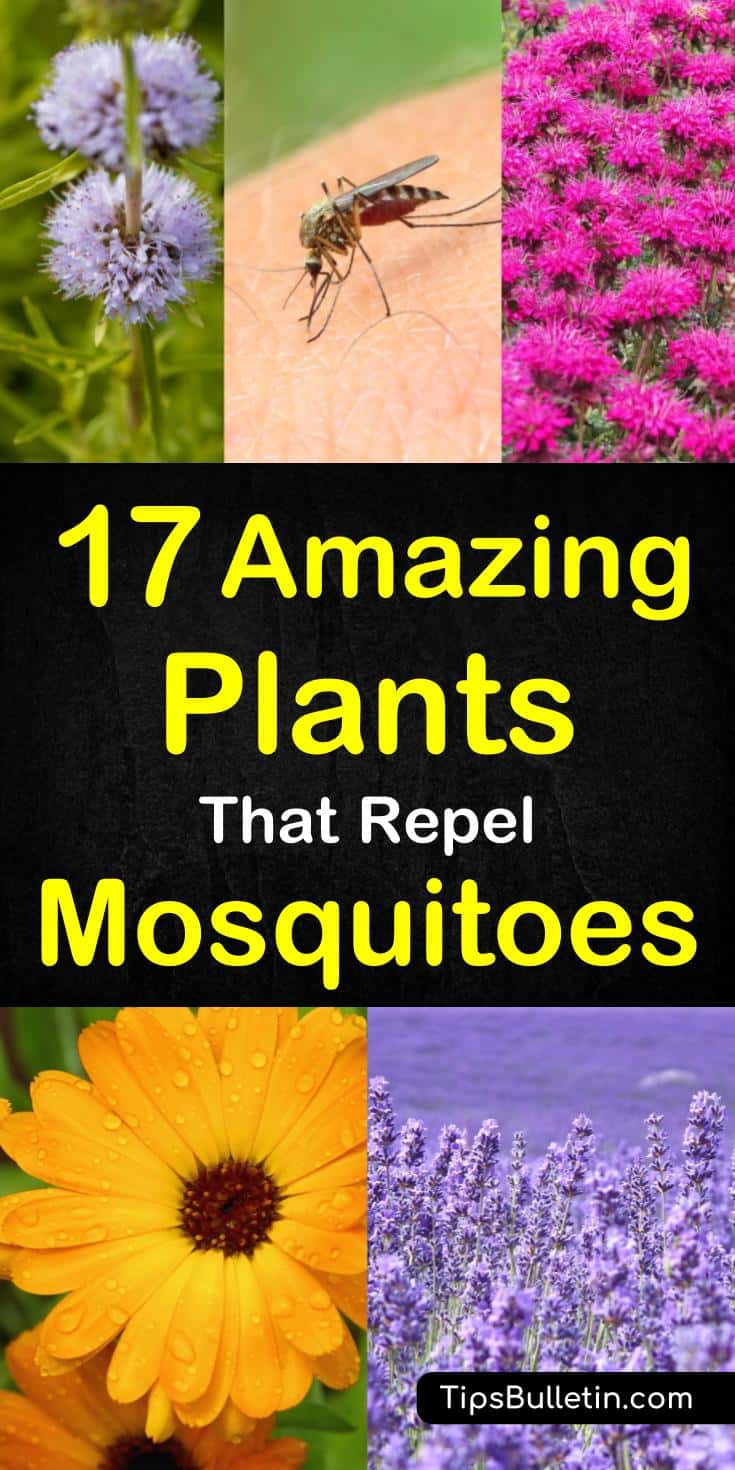 We hope you found the information about mosquito repellent plants helpful and would be happy for you to share the information about plants that repel mosquitoes with everyone you know on Pinterest and Facebook.