Have you ever stopped to smell a rose? We're often captivated by the luxurious fragrances of the yards we pass on our evening stroll. That's why we created this article. We wanted to see which scented plants would enhance our garden.
Beautiful blooms and lush foliage are gorgeous, but they are even more exciting if you have plants that smell very good, too. Include some of these fragrant flowers around your home, and your time there will be even more pleasant.
There's just something about having plants in your home and garden that make you feel content. They are not only attractive, but their fragrances can be almost intoxicating. Of course, some blooms smell better than others, and some have no scent at all. Here are 14 fragrant plants that make your home and garden smell heavenly.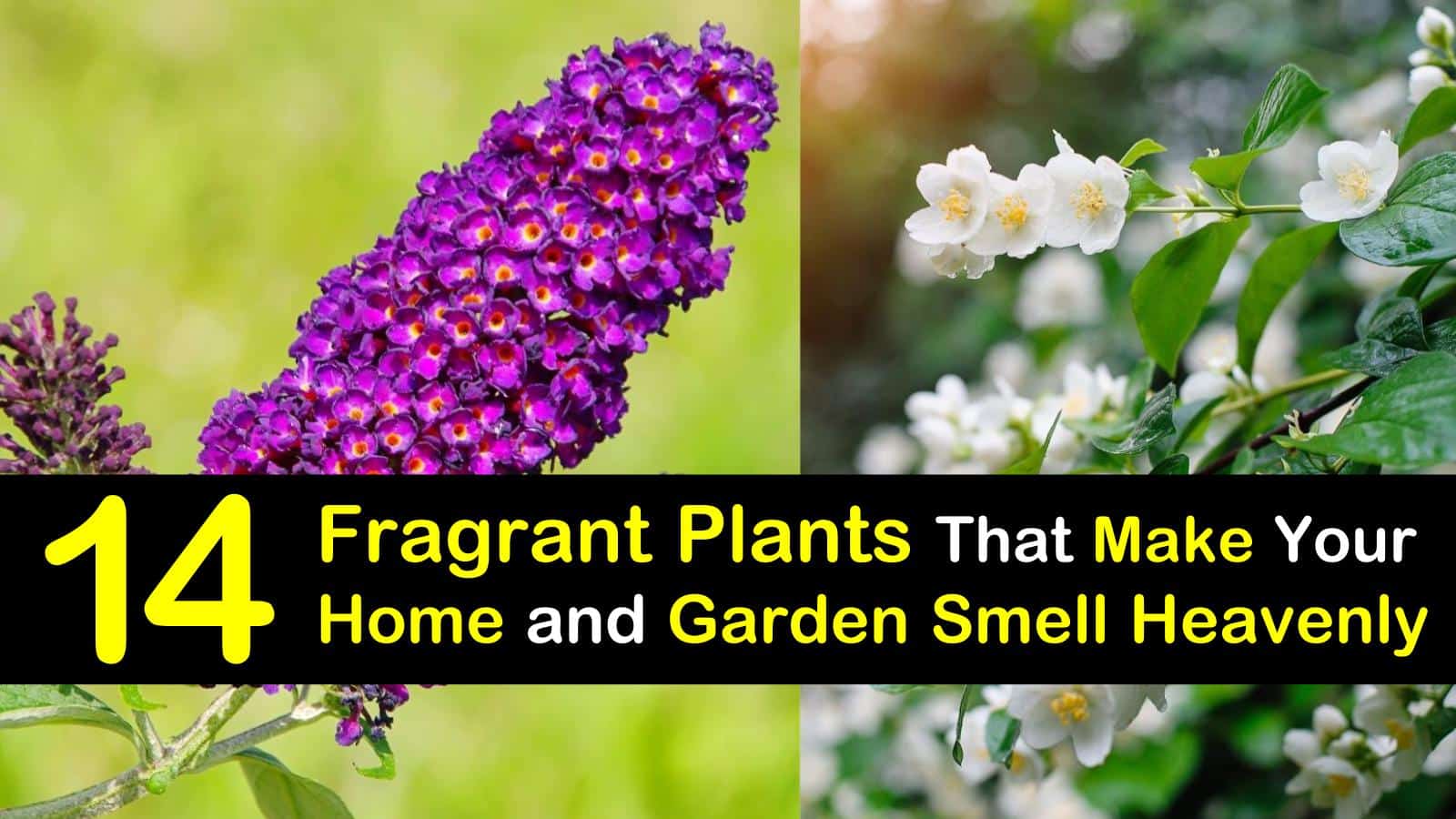 Wonderfully Scented Plants for Your Yard
While most of these plants do best growing in your yard, some of them can be adapted to grow inside in a medium to large-sized container. It would be lovely to have indoor plants that smell good as you walk into a room. Talk about a mood-booster!
Carolina Allspice or Calycanthus floridus – A Plant that Smells Amazing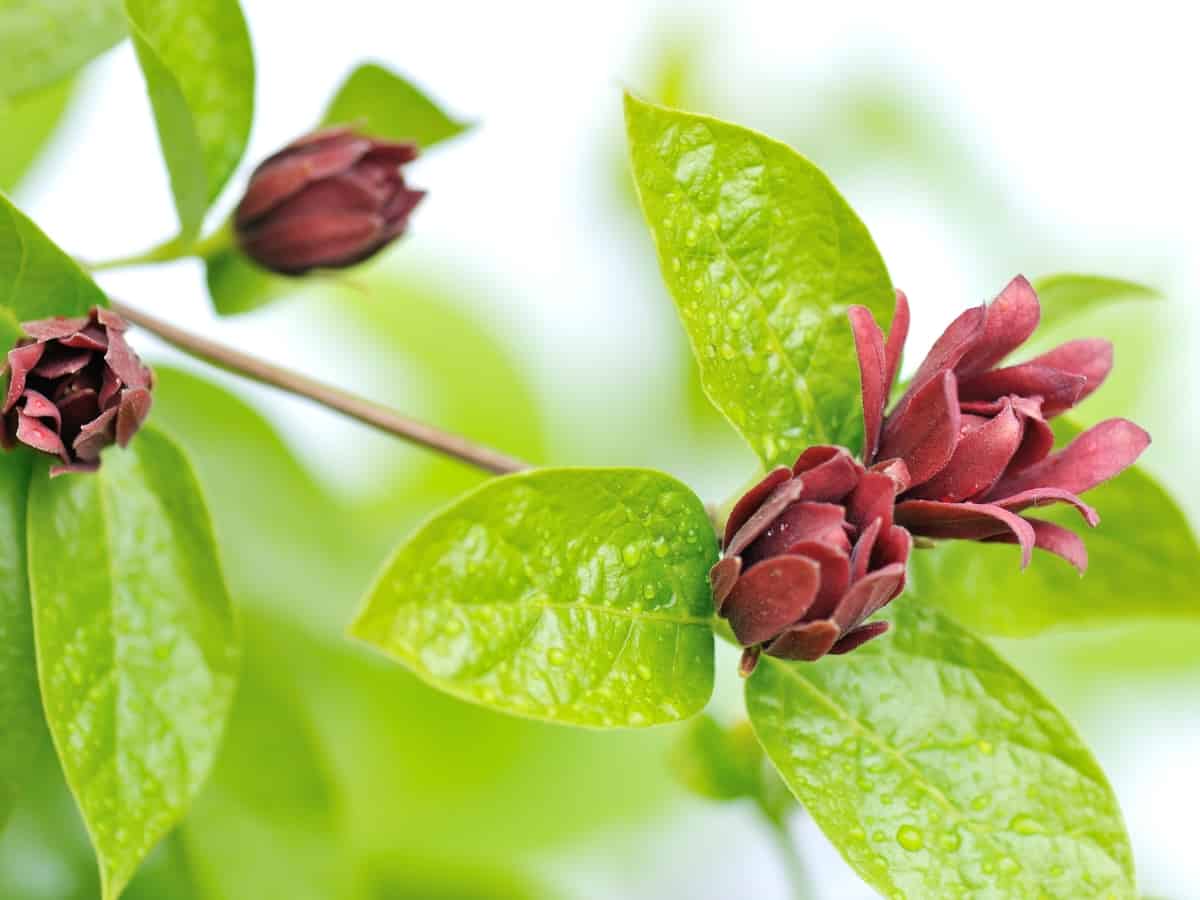 Carolina allspice's flowers begin to appear in May and last through July. They release a delicious fruity aroma. But the foliage and bark of the shrub also have a distinct scent. They smell like cloves when they are crushed.
Carolina allspice is native to the southern Atlantic seaboard from Florida to Virginia. It will flourish in full sun or partial shade in warm climates. It prefers moist, fertile soil.
Lonicera fragrantissima or Honeysuckle
Lonicera fragrantissima is sweet-smelling honeysuckle from China. Gardeners have cultivated it in the USA since the 1800s. It often serves as ornamentation on a fence or as privacy hedges. And when it blooms in the spring, you'll see the characteristic white and yellow blooms.
Honeysuckle is easy to raise in temperate climates and is one of the best smelling flowers out there. It spreads so fast that it needs pruning to keep it from invading surrounding areas. You can find it growing wild in states like Ohio and New Jersey.
Lonicera japonica Plant Smells Wonderful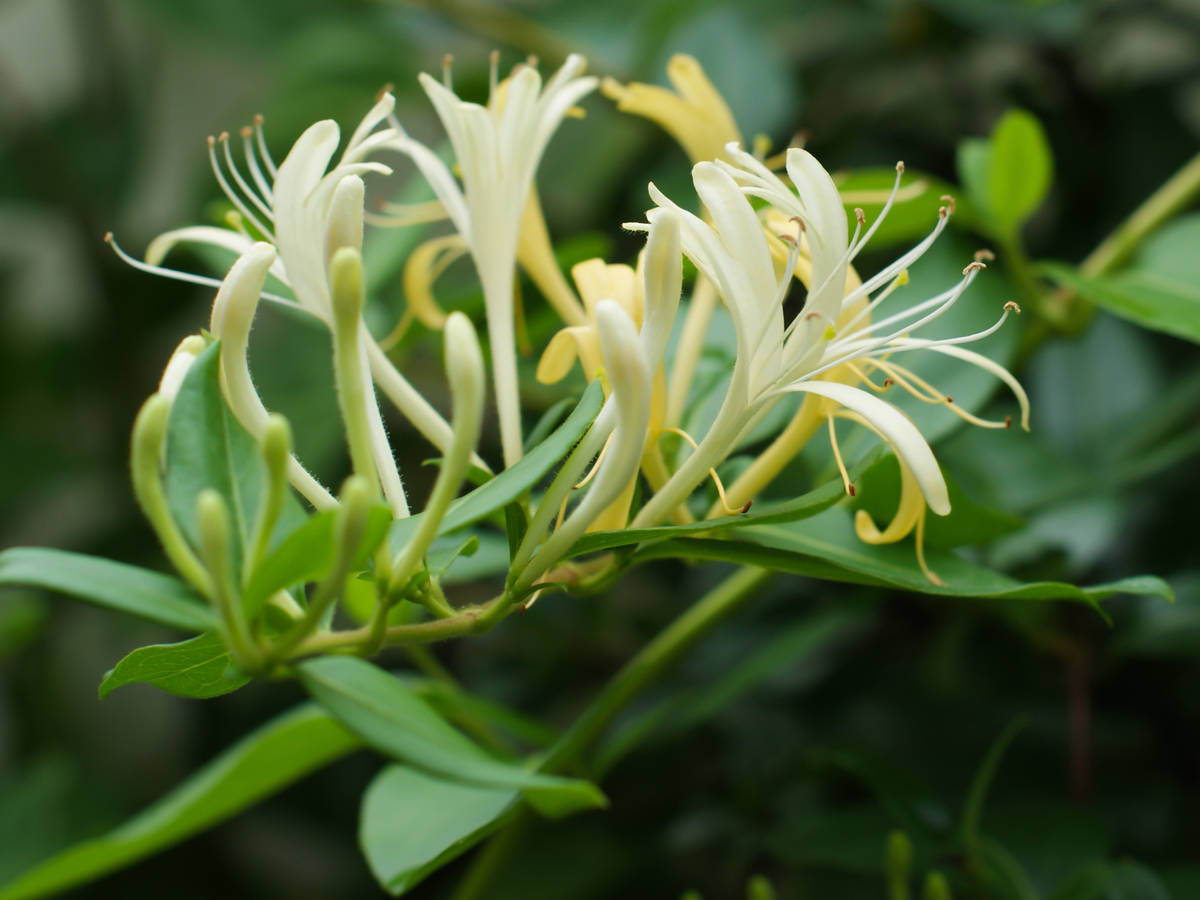 Lonicera japonica is another member of the honeysuckle family that thrives in zones six through nine of the USA. Its fragrant flowers are a favorite food of bees and hummingbirds. If you prune after it blooms, more flowers will emerge.
This version of honeysuckle is vine-like and will climb a trellis up to thirty feet in height. It loves strong sunshine and moist soil.
Philadelphus coronarius or Sweet Mock-Orange and English dogwood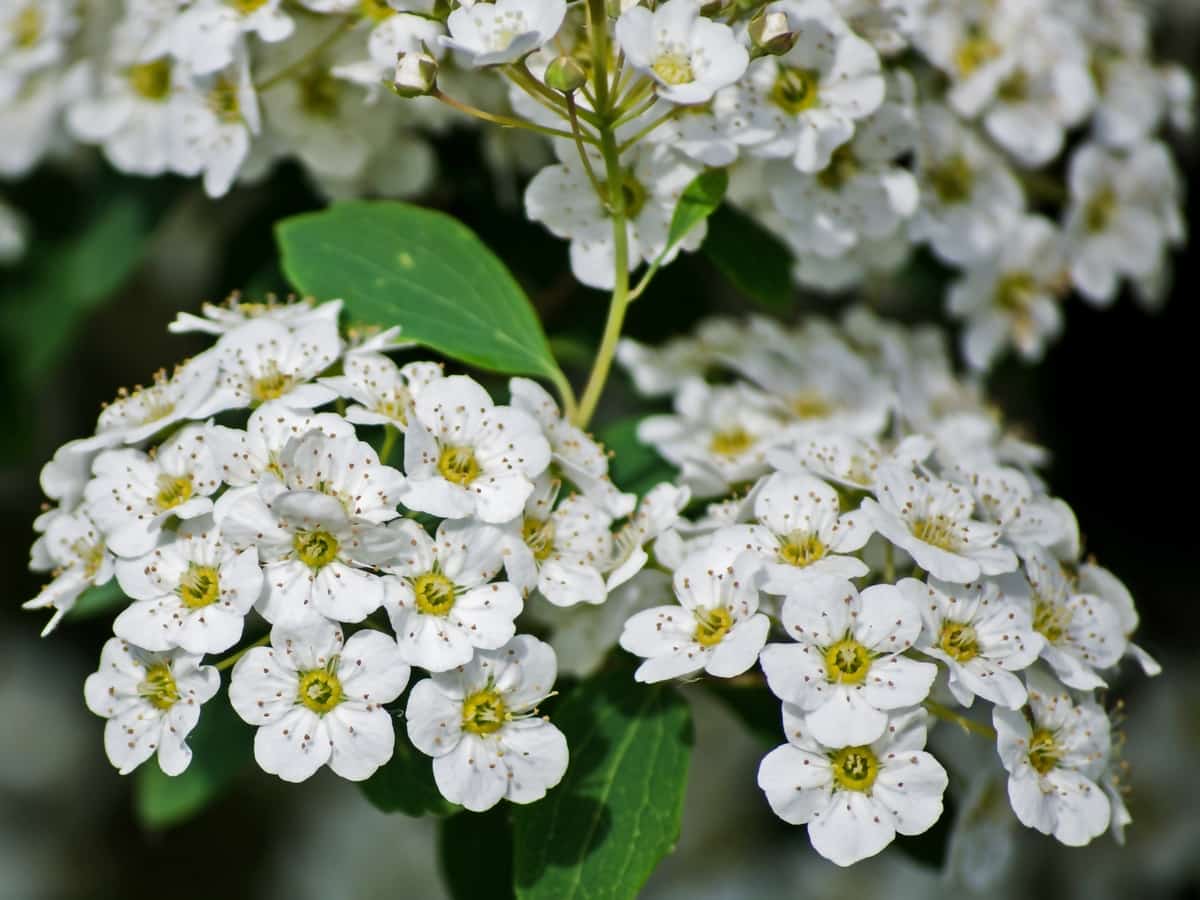 Call it what you will, English dogwood is a popular shrub from Southern Europe. Depending on the species you choose, the blooms smell like citrus, hence the other common name of Sweet Mock Orange. And the flowers attract butterflies, too. Even though this plant is not one of the mini fruit trees, it does smell like one!
Each Philadelphus coronarius plant can grow up to eight feet wide and ten feet tall. They thrive in full sun to partial shade and well-drained soil. They tolerate dry conditions well.
It is also possible to grow your Sweet Mock Orange inside your home or office, as well. Use a pot large enough to easily contain your plant and put it by a sunny window. The indoor flowers will help the area smell delightful and brighten up what may otherwise be a dull, drab corner of the living room or community eating space.
Lavender Plant Smells like Heaven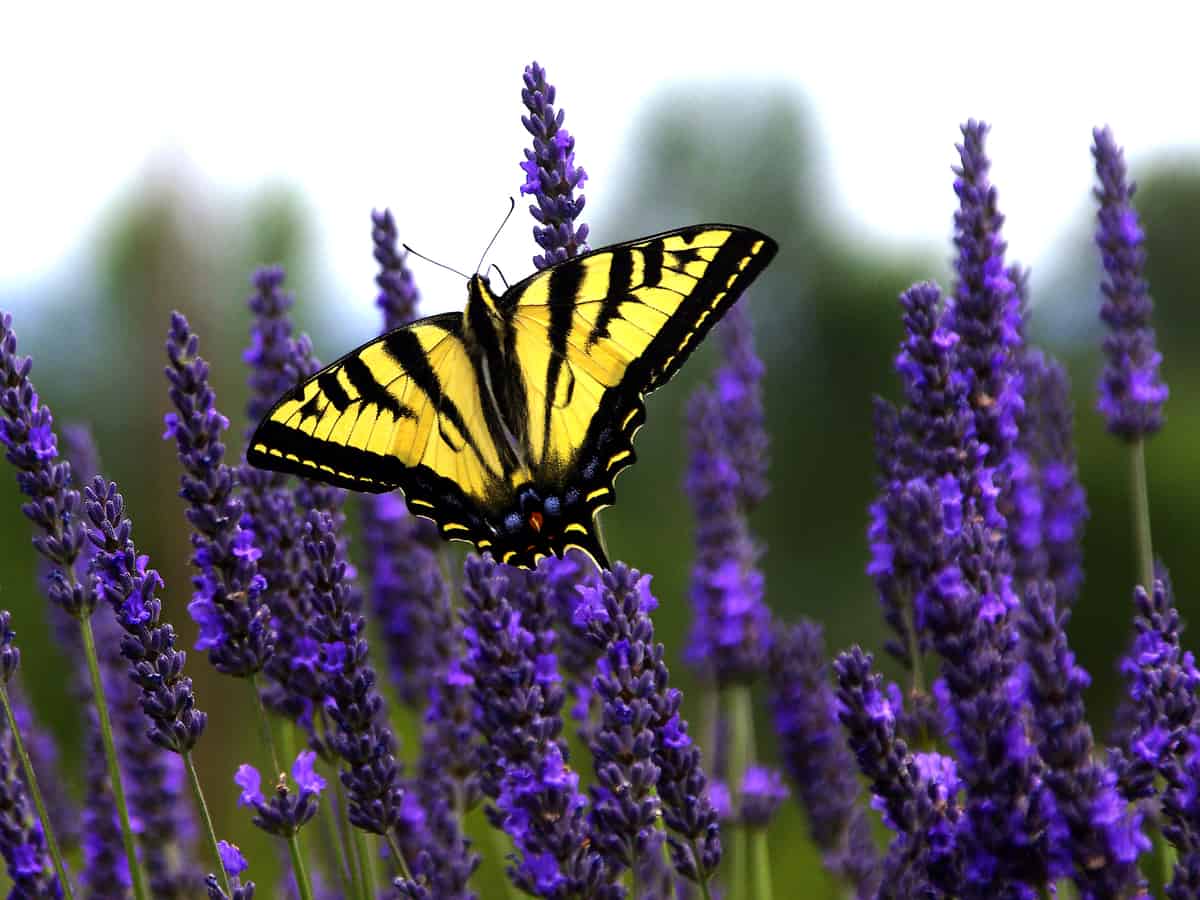 Your garden center may recommend Lavandula angustifolia or English lavender as one of those colorful evergreens that smell so nice. But there are hundreds of varieties of this purple scented wonder. What they have in common is that even their dry, dead blooms retain the characteristic scent.
Lavender is easy to grow as long as you have plenty of sunshine. It forms hills of foliage up to two feet tall, making it a pleasant addition to the corners of your garden.
Use a small bunch of dried lavender made into a sachet to remove smoke odor from car interior or grow it in a pretty pot in your home. The smell of lavender is calming and much preferred over smells like smoke.
Scented Geranium or Pelargonium Plant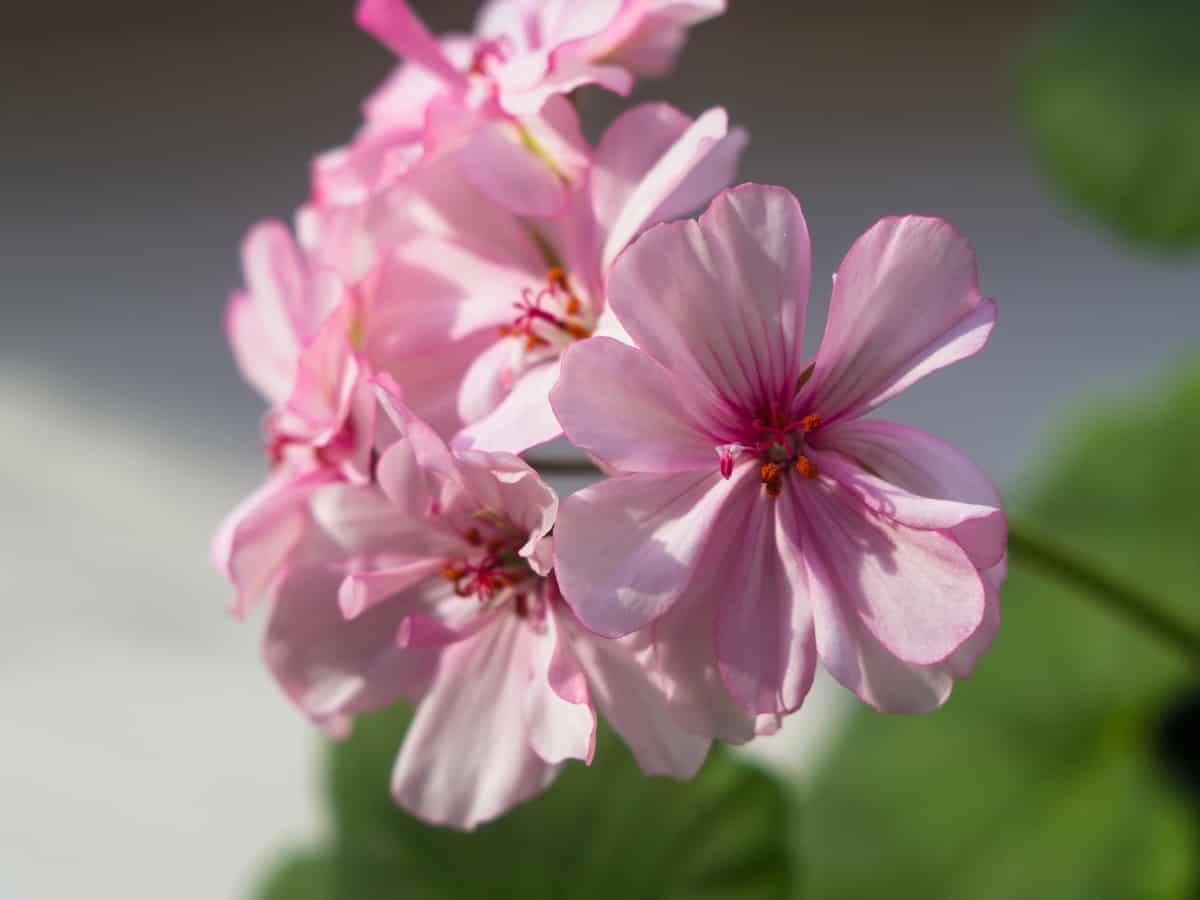 Scented geraniums like bright light and they bloom in late spring through early summer. But it's not their flowers that produce the scent; it's their leaves. If you crush the leaves, you'll sense the fragrance.
Different types smell like apples, chocolate mint, and roses. Thistype of geranium is used to make essential oil. It likes full sun and well-drained soil and can tolerate partial shade and drought, too.
Gardenias – The Fragrant Fragile Plant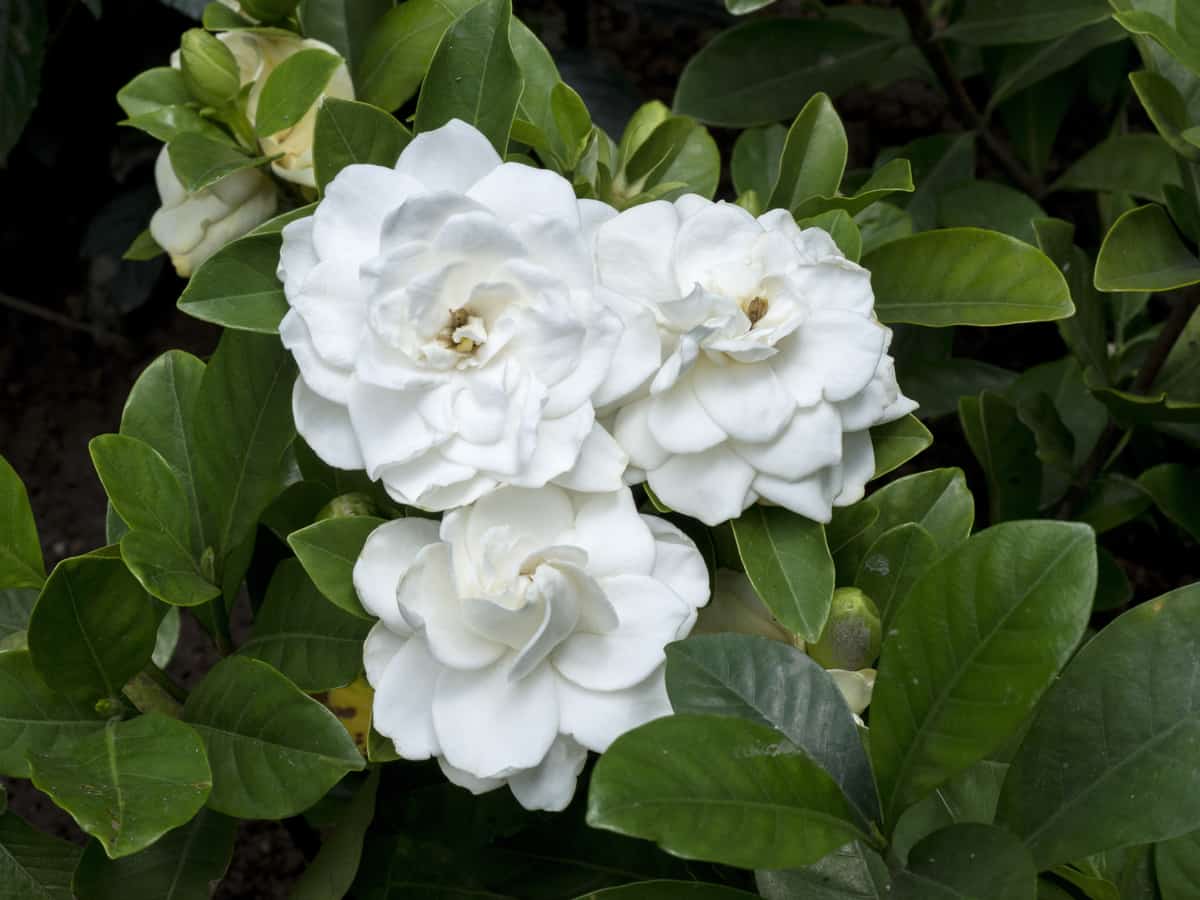 Gardenias are a tough customer to please in your garden. To produce the blooms beloved for their floral aroma, gardenia-growing conditions have to be perfect. This plant needs acidic soil, partial shade, enough nutrients, and high humidity.
If you're up to the challenge, grow gardenias in the spring and fall. They won't flower if daytime temperatures are over 70°F or night temperatures are over 65°F. Some growers have had success raising them indoors as long as conditions aren't too dry and dark.
Bergamot Plants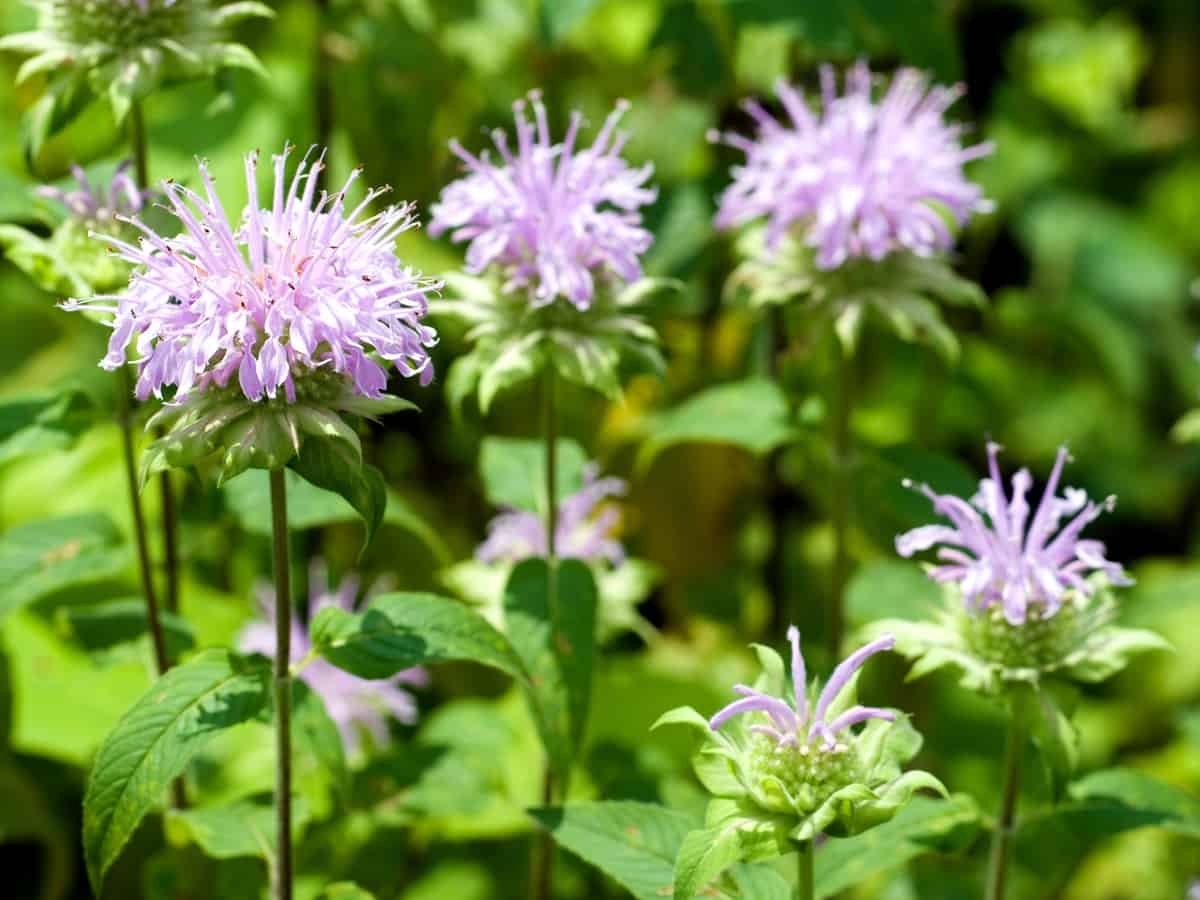 The fragrant leaves of bergamot give Earl Grey tea its unique flavor. It belongs to the mint family but has a scent closer to oregano than peppermint. Even its pink and purple blooms are edible.
Bergamot originated as a wildflower on prairies. It grows in rocky, dry soil, or clay and thrives in both partial shade and full sunlight. For best results, maintain slightly moist soil.
Mint Plant Smells Wow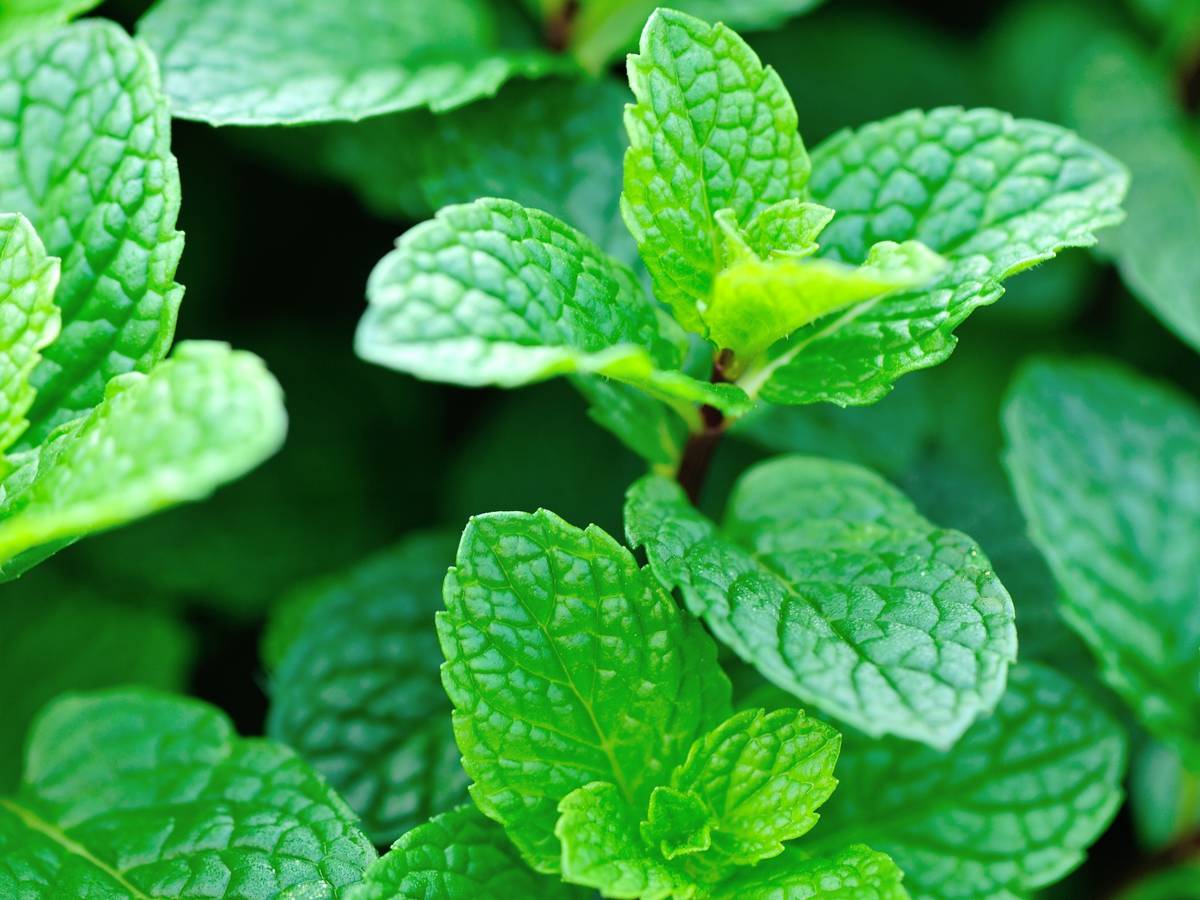 Mint is one of the easiest aromatic plants to grow in a garden or in a container. It is one of those amazing plants that repel flies and mosquitoes and smell so lovely. Not only does it smell good when its leaves are crushed, but it also adds flavor to summertime drinks, and enhances the flavor of food.
There are many varieties, from spearmint and peppermint to apple and ginger mint. Since this plant naturally grows alongside waterways, you can guess that it prefers moist soil. And it does well in bright sun or partial shade.
Roses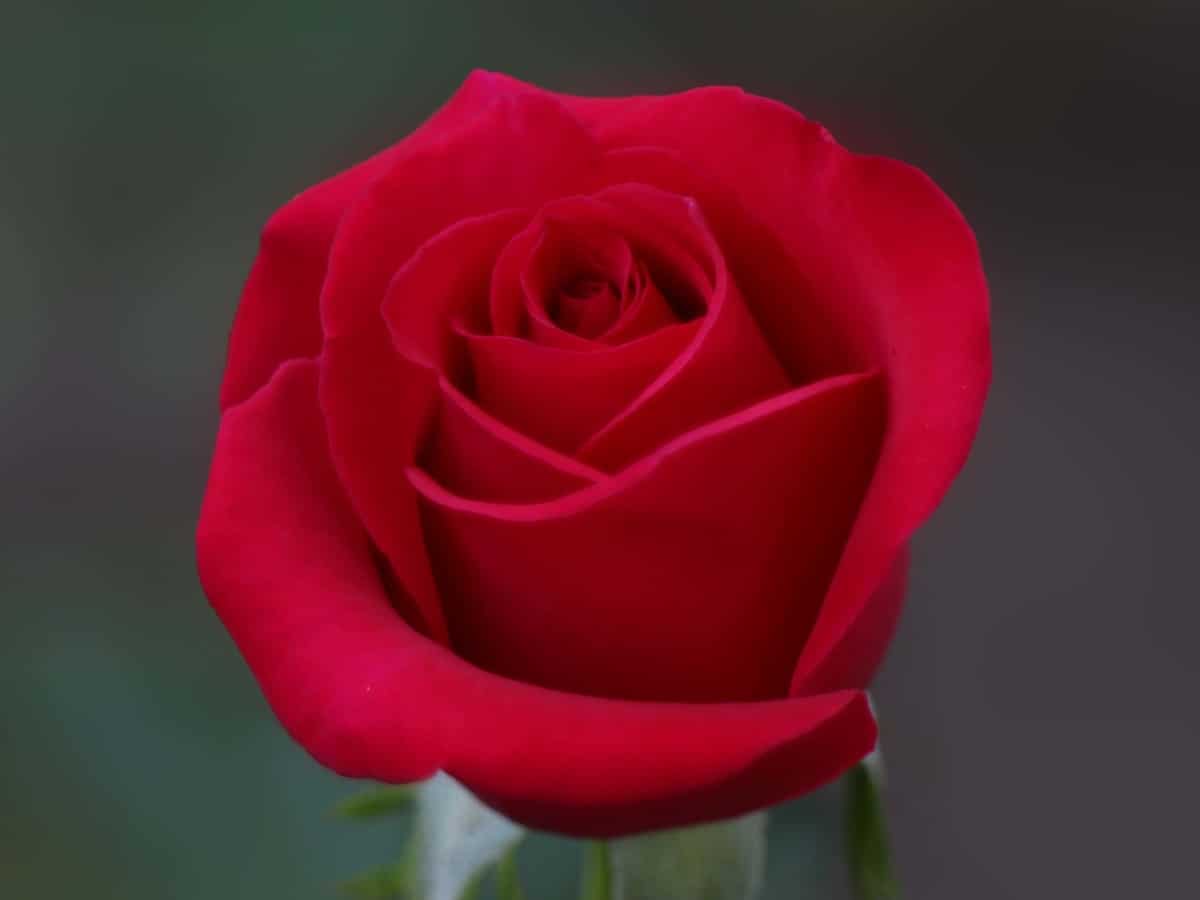 One of the first plants that people picture when you ask them which ones smell good are rose bush trees. They may even imagine a red rose of the variety called Mr. Lincoln. As it turns out, this type is one of the most fragrant.
Modern cultivars of these dwarf flowering shrubs are very resistant to disease and insects. It's not nearly as hard as it used to be to take care of roses in your garden. Consult with your local nursery regarding which kind to plant and how to care for it.
If you do have an issue with insects chewing on your rose bushes or any other garden plant, getting rid of aphids on roses is easy with diatomaceous earth or a mixture of dish soap and water.
Butterfly Bush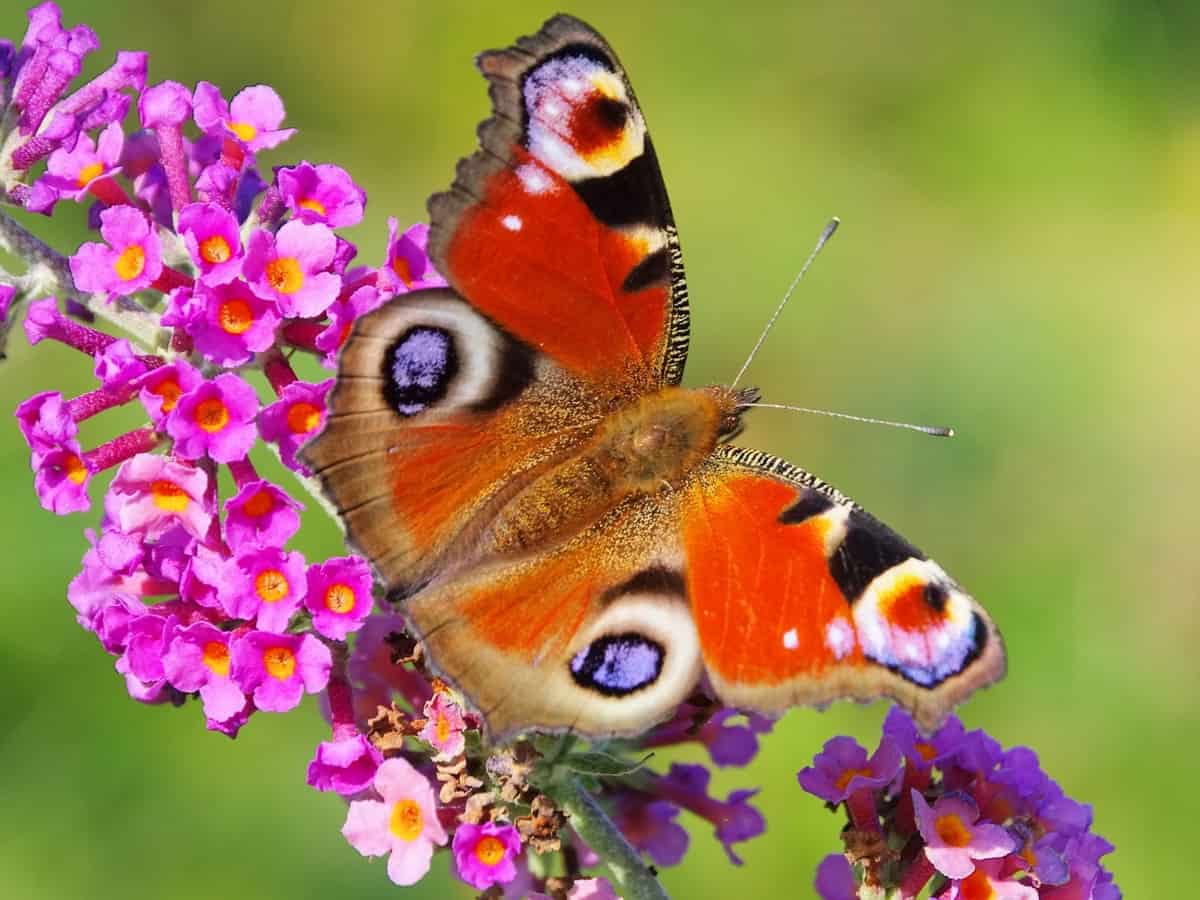 Butterfly bush is also called summer lilac because of its small purple, pink, and white flowers. It's a shrub that blooms all summer long and attracts butterflies and bees with its sweet scent.
Some gardeners like to plant butterfly bush as a hedge. Others prefer dwarf varieties. Either way, you want to plant it in a sunny place. But it won't require much watering, making it suitable for areas prone to drought.
Daphne odora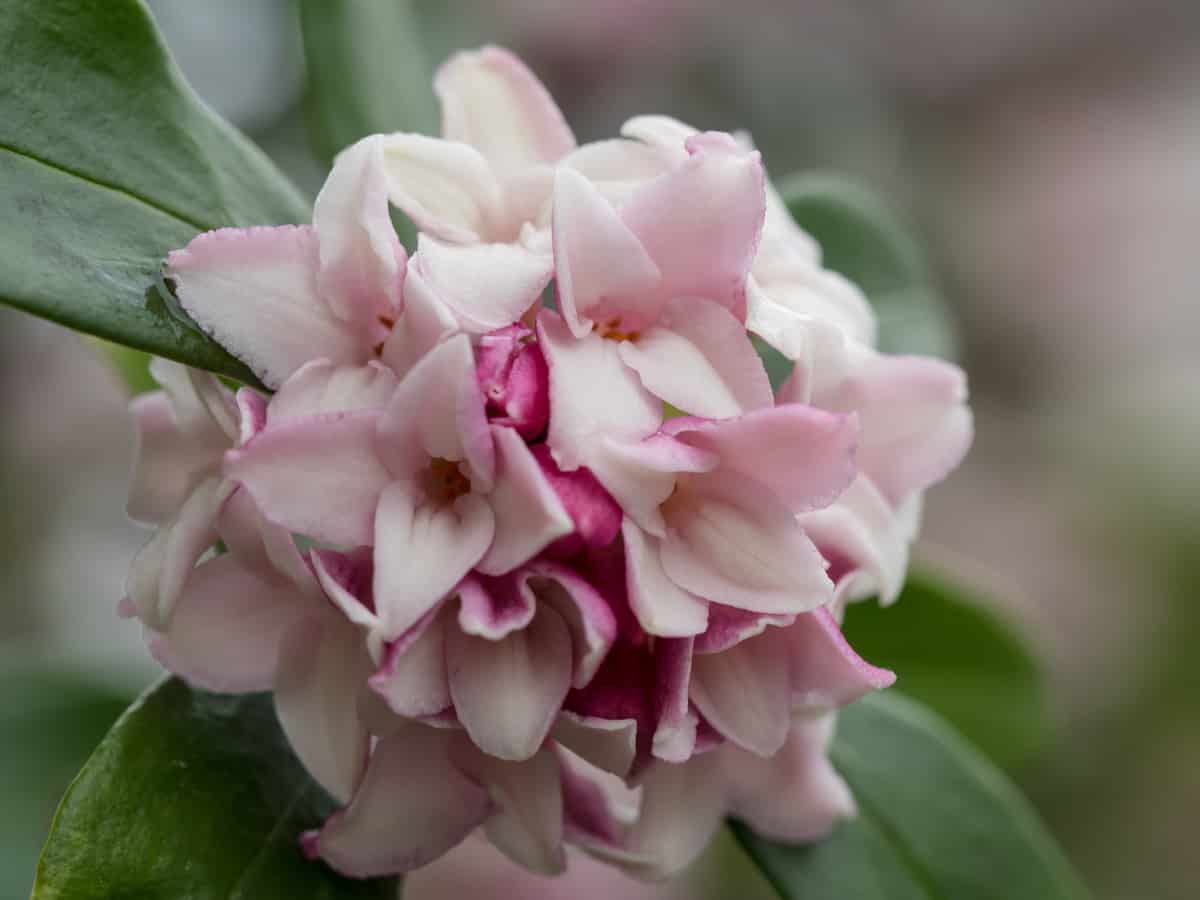 When Daphne odora blooms, the neighbors will notice. Its white or pink flowers have a delicious scent. And if you plant it in a suitable spot, it will keep blooming at the end of each winter for years to come.
You can also raise Daphne odora in a pot indoors. It likes partial shade and well-drained soil that stays a little dry.
Dianthus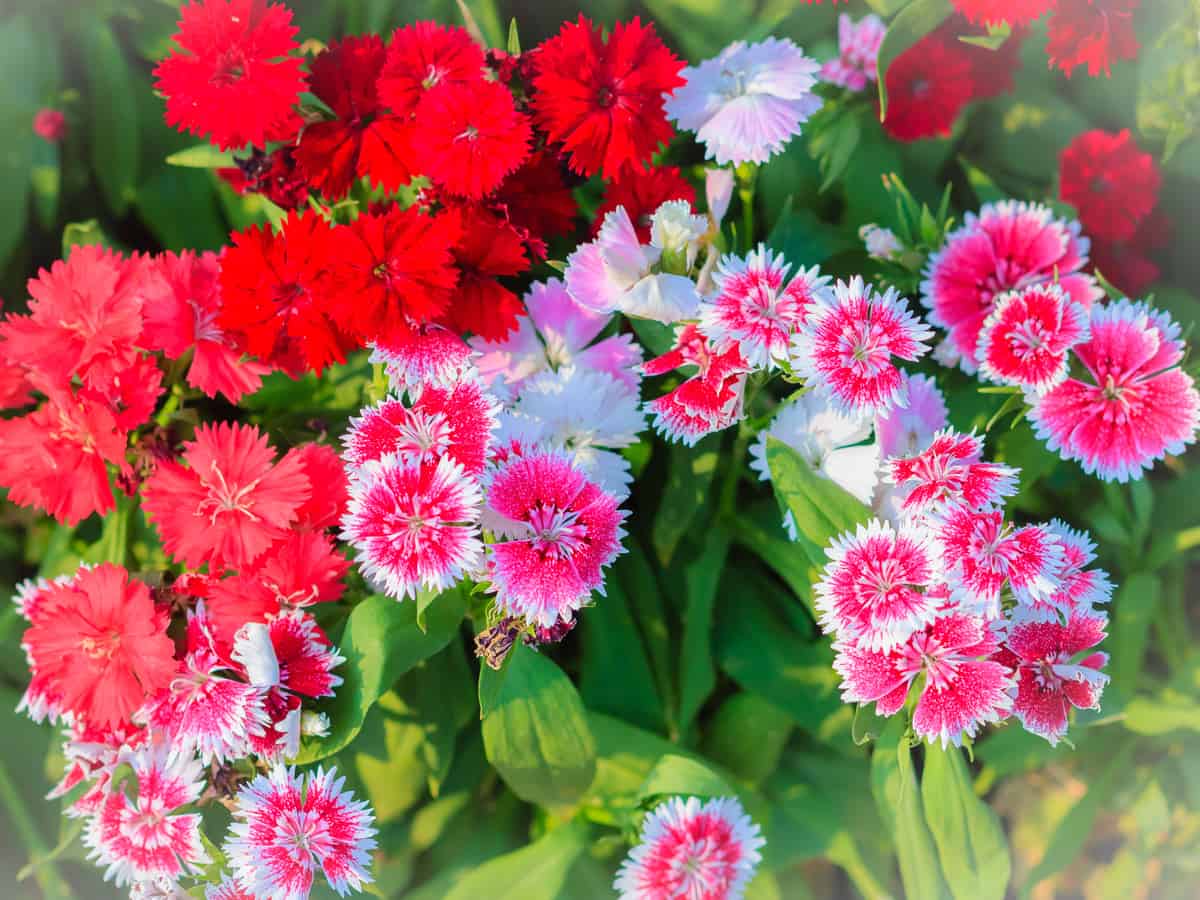 Dianthus is a favorite ground cover with a spicy vanilla scent. It's related to carnations, another flowering plant with a lovely scent. And it has the nickname of "Pinks" because its flower petals look like they were clipped with pinking shears.
Place Dianthus along the edges of your garden, or grow it in containers. Either way, it's happy as long as it has full sun and plenty of water.
Jasmine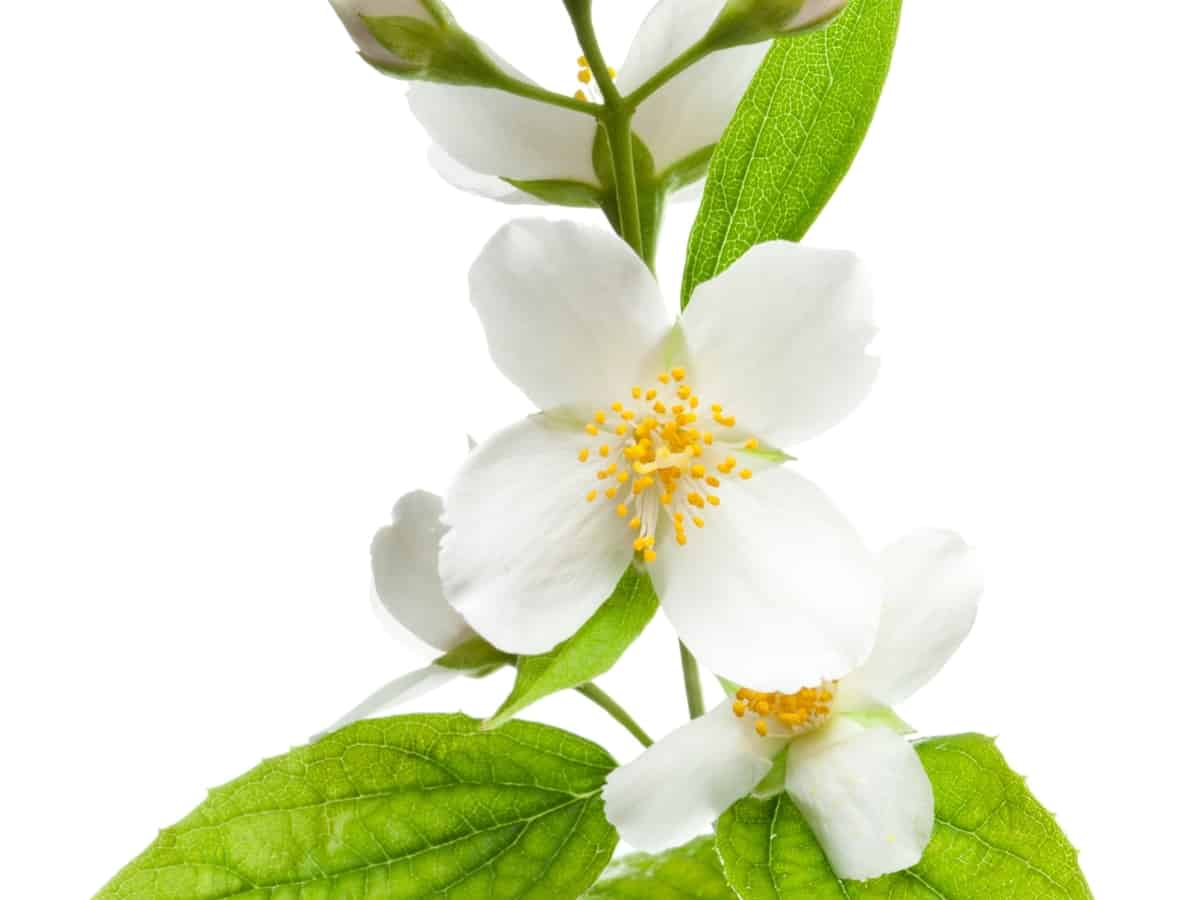 No article about highly fragrant plants would be complete without jasmine, especially Jasminum floridum or Jasminum humile. This drought-resistant flowering vine grows very well on a trellis.
To help jasmine flourish, put it in a sunny area that receives regular waterings and has well-drained soil. Since it's native to the tropics, it prefers warm weather. But you can also raise a dwarf variety indoors.
We'd be pleased to discover that you enjoyed our article today. Please feel free to share it on social media. If we see it circulating online, it inspires to keep up the excellent work.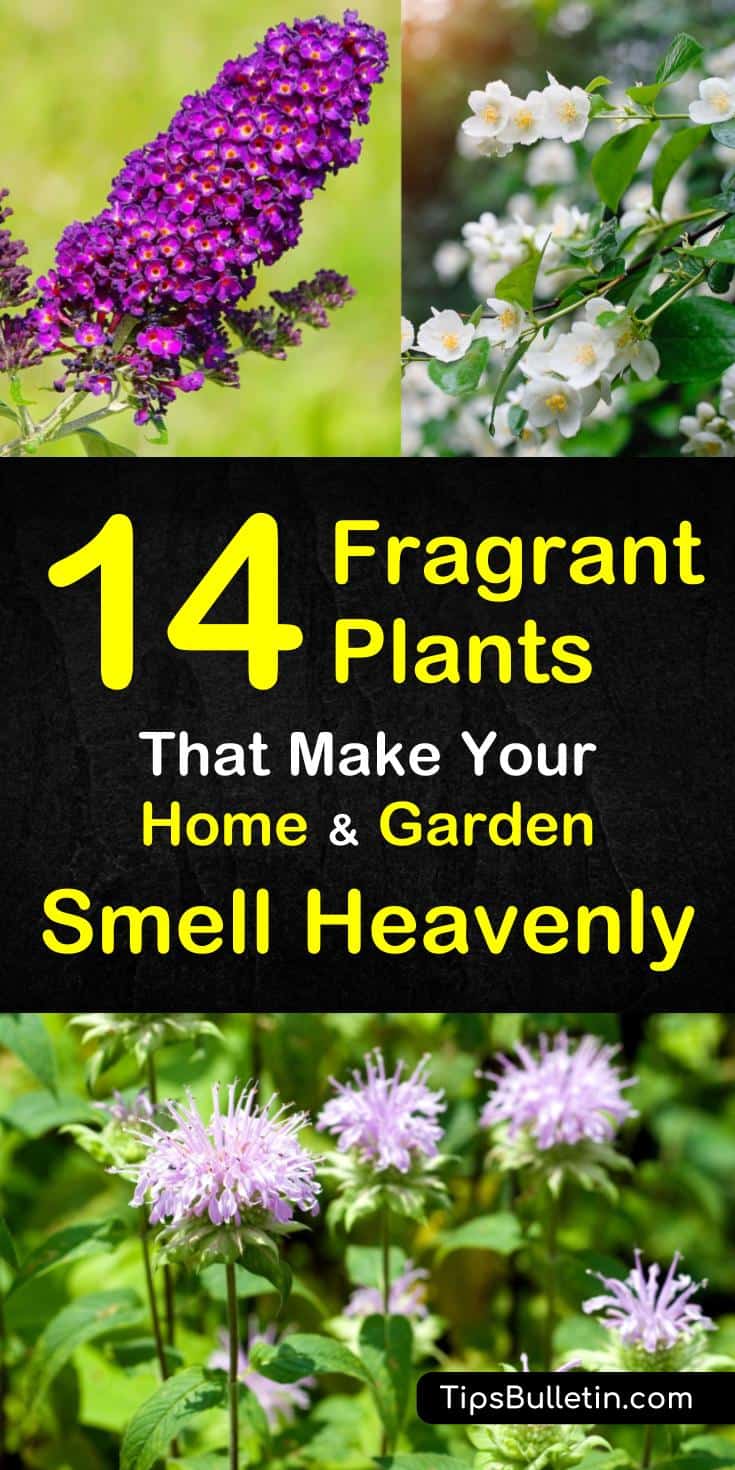 We hope you discovered some highly fragrant and delightful additions to plant in your garden, so why not share this information about flowers that smell good with others on Pinterest and Facebook.