Every homeowner wants to have some privacy at home, both inside and out. The landscape can offer another form of privacy. Building a fence of stone, wood, or wire is one way to do it. Growing natural privacy hedges with greenery and foliage that is attractive and environmentally-friendly is another.
Many homeowners don't like the fencing option because it takes a lot of time, effort, and money to install. Plus, fences don't provide aesthetically pleasing scenery in your yard like hedges and bushes.
Grow your own privacy screen with attractive leaves and flowers of deciduous plants and evergreens that you can enjoy year round. It just takes minimal time and effort to get the privacy you want.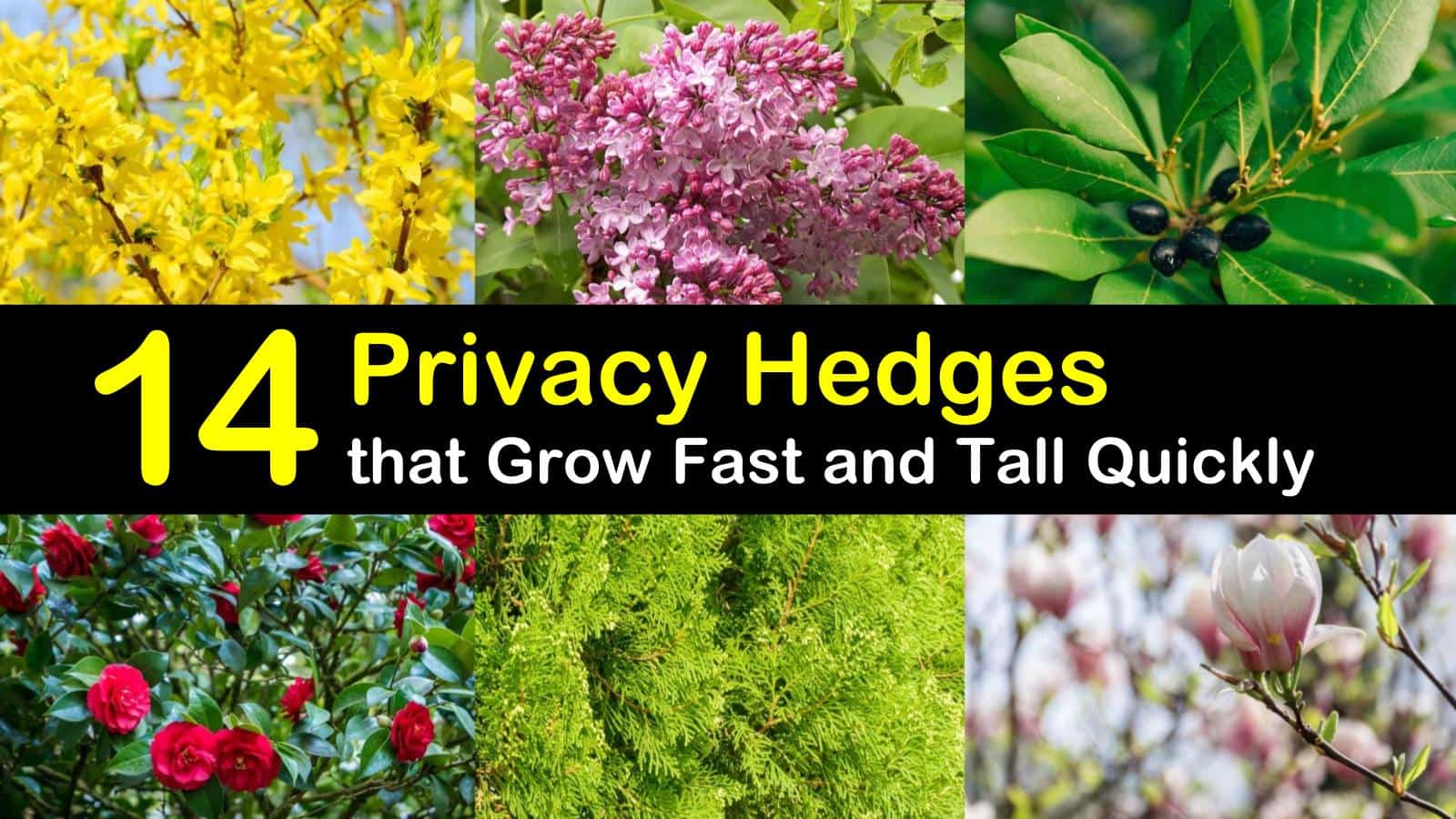 Maintenance for Privacy Hedges
There are two ways to determine what are the best hedges for privacy for your property – formal or informal. Formal privacy hedge trees need to be sheared and shaped every year to look neat and tidy and to form a "perfect" hedge.
On the other hand, informal fast growing evergreen bushes or shrubs for privacy, only need low-maintenance care year-round. Occasional pruning, if any, may help to provide a little shape to your hedge but it is not required.
If you prefer to go with privacy hedges that offer a variety of maintenance care options, that's okay, too; be mindful of what to plant together when the time comes so that the plants complement each other in appearance and in growing style.
If you install hedge plants for privacy around your home, think about maintenance, location, size, and hardiness zones. After you iron out these details, you'll be ready to plant the perfect privacy hedges.
Location for Hedge Plants
The site of your fast-growing shrubs and privacy hedge plants is critical. One crucial detail to note is that the roots of most trees and shrubs grow laterally down into the ground. The bigger the bush, the longer the roots will be.
We do not recommend planting large privacy hedge plants near driveways, sidewalks, pools, or foundations; if the fast-growing shrubs grow here, it's likely that the cement and landscape will crack over time and require extensive repair. You may even need to cut down the hedge plants in these areas to keep from incurring even more damage.
What are the Best Hedges for Privacy? Size Selection
When selecting all year round plants and shrubs for privacy, choose an appropriate size for your landscape; the mature size of the hedge plants will matter the most. If you have questions concerning the final size of your plants or shrubs, ask a gardening specialist. Often, the tags that wrap around the plants at a nursery have this information.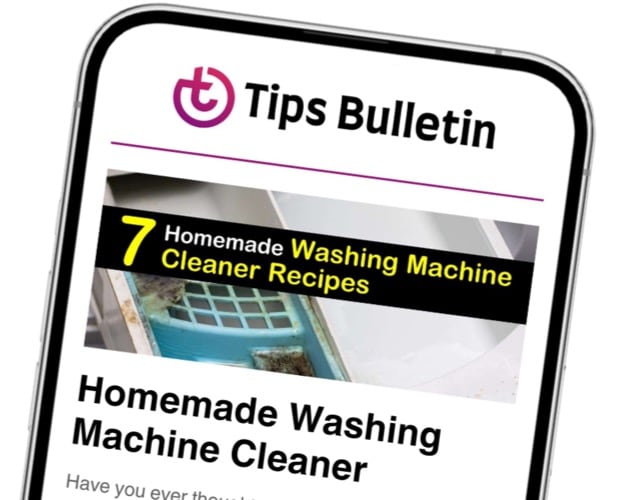 Finally, an email that Transforms Your Home.
Get the latest home and garden tips from our experts, delivered straight to your inbox.
Hardiness Zones for Your Privacy Hedges
Hardiness zones vary depending on where you live. Hedges that thrive in hot weather will likely not do as well in colder climates. Do some research to figure out which plants will thrive at your home before heading to the gardening center to make your selection. Before planting, get rid of plant flies and clear the land of weeds.
These zones will also determine how much maintenance you'll have to perform on your shrubs annually. The new growth and growth rates are affected by the type of soil, how much rainfall the area receives, and the overall climate.
Typically, fast-growing evergreen shrubs for privacy require more maintenance to look presentable. Otherwise, they can appear spindly and unattractive.
Both flowering shrubs and deciduous plants flake off debris like dead leaves and flowers during the summer and fall months. Once again, hardiness zones determine how much maintenance is needed and how much waste will come off.
Slow Growing Hedge Plants
Privacy hedges do not all grow at the same rate. Some growing conditions require several years of maintenance, whereas others only take a couple of years to reach maximum height.
Doing a little research in advance and checking out the plants listed here will help you find the best fast growing privacy shrubs for your yard. Note the soil, watering, and sunlight requirements for each one and determine what will work better for your property. Pretty soon you'll have a nice hedge that offers shade and privacy!
Low Maintenance Privacy Hedges for Your Backyard
Berkman's Golden Arborvitae (Thuja Orientalis)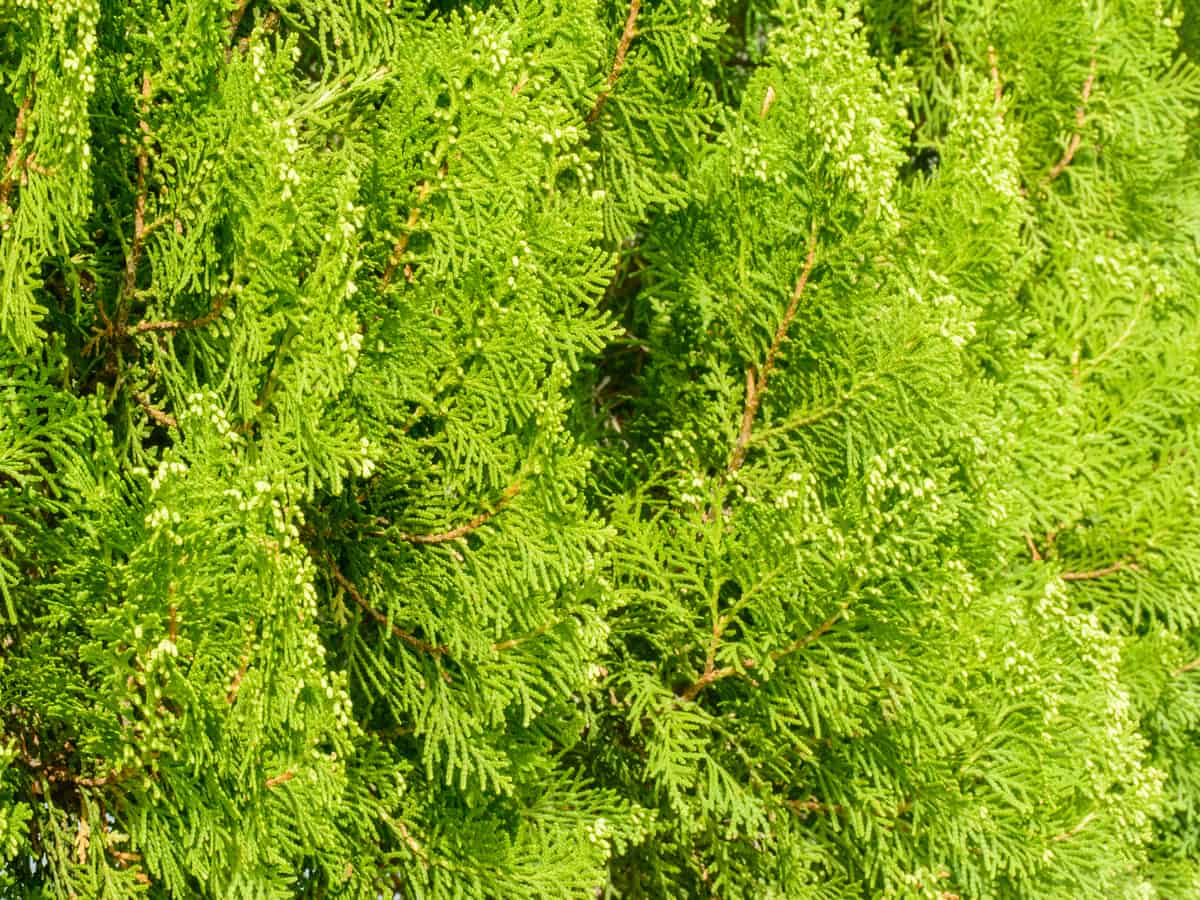 The Berkman Golden Arborvitae is an evergreen shrub that grows to five feet tall. This dense hedge stays a golden color year-round and does not require pruning.
These evergreen trees grow to an oval shape and produce a plethora of cones all year. During the winter, the bronzing is minimal, but once the summer months come along, these medium-sized hedges have a beautiful display. Mainly, the south and southeast welcome this type of evergreen hedge.
Camellia Japonica (Camellia Japonica)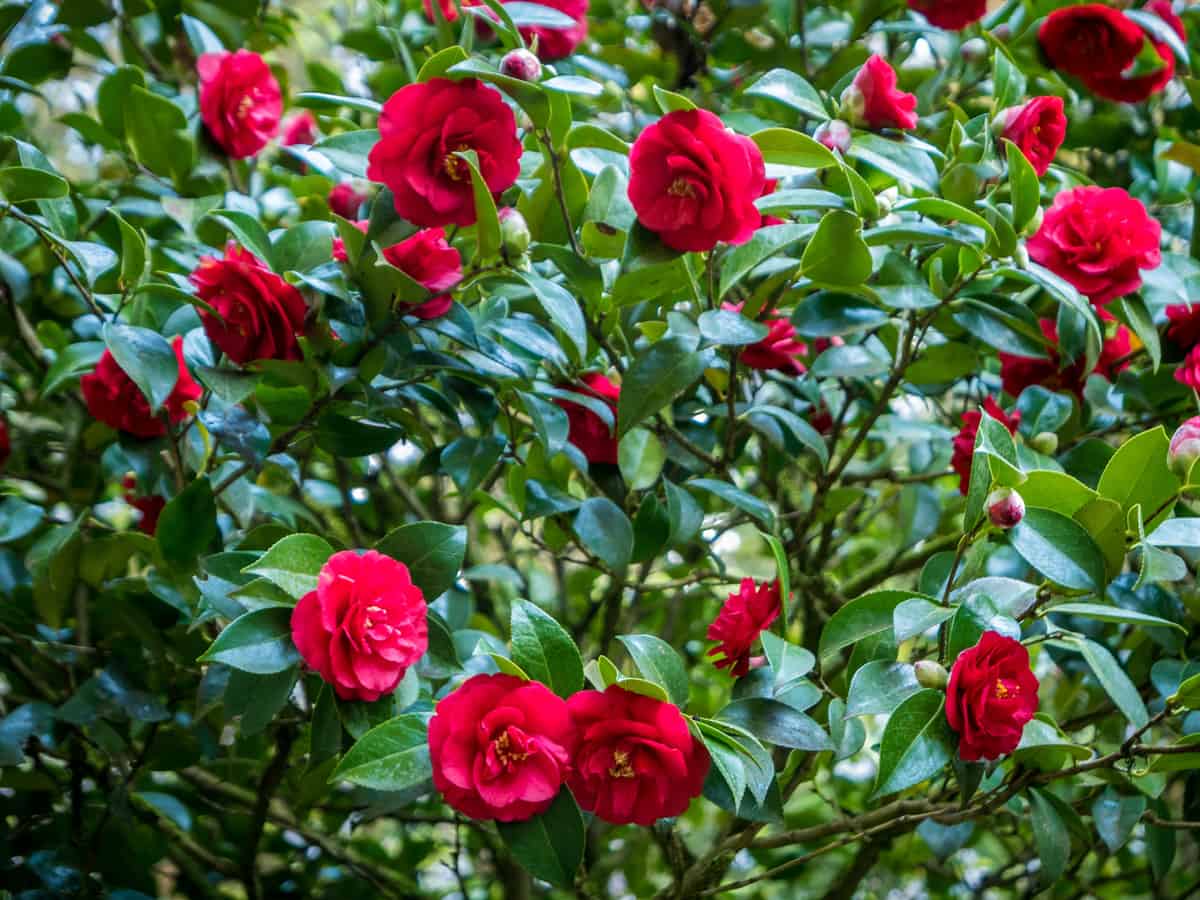 The Camellia Japonica is a flowering, broadleaf evergreen that reaches a height between twelve and twenty feet. They typically grow to a width of ten to fifteen feet.
These native Japanese flowering trees bloom with white, pink, red, lavender, or yellow flowers. The Camellia Japonica shrubs do not do well in winter. Research your hardiness zone to see if it's compatible with these beautiful shrubs before planting them, as they are not capable of growing outdoors year-round.
Japanese Yew (Taxus Cuspidata)
Japanese Yew are tall bushes for privacy surrounding your landscape. Their column shape reaches a height of about thirty feet tall, sometimes more. These trees showcase dark green leaves and can act as a foundation plant or an accent plant.
We recommend that they are in full sun for at least six hours per day, with access to sporadic shade. This suggestion may make it harder to choose the location of the tree, but it's best to know full sun requirements before planting.
Saucer Magnolia (Magnolia X soulangeana)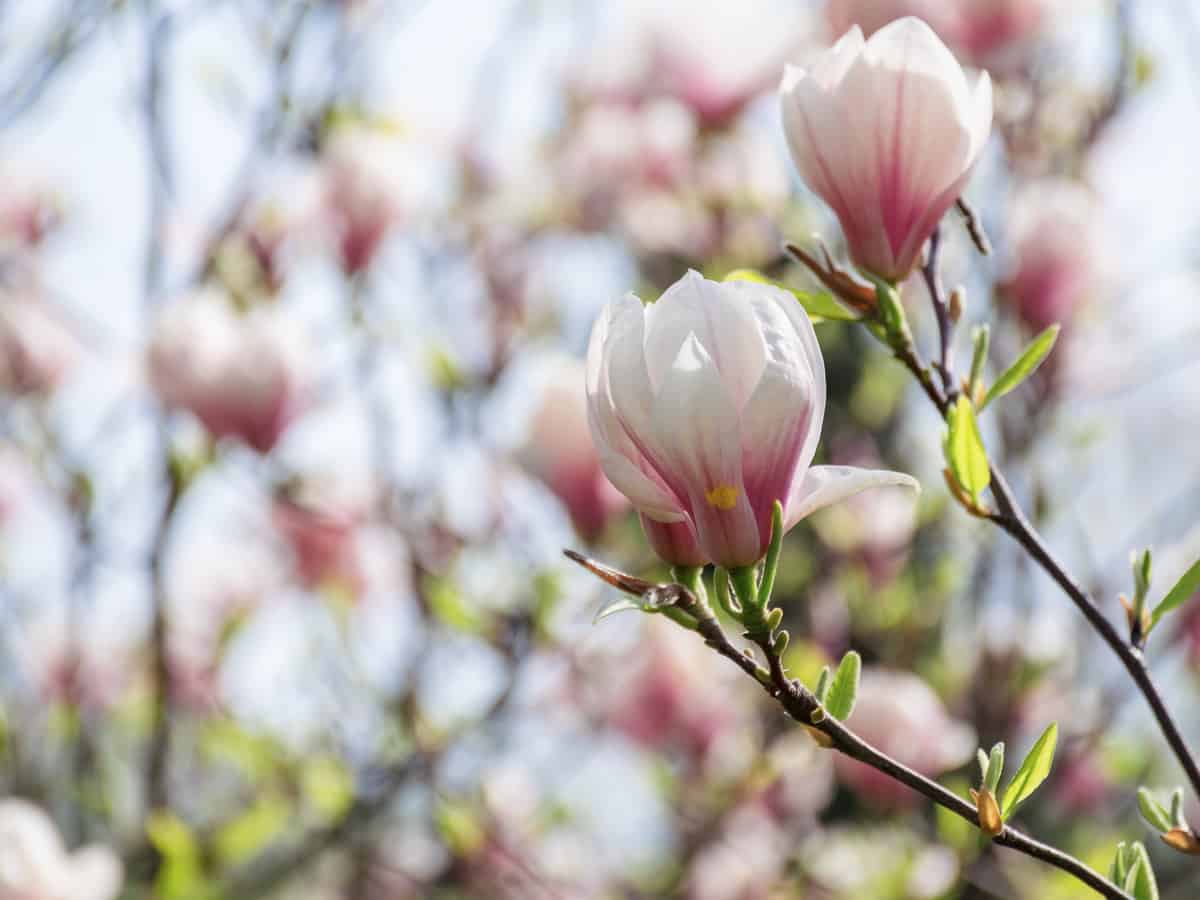 The Saucer Magnolia can be a single deciduous shrub, or you can group it with other similar shrubs for a full hedge display. If you don't prune these shade trees, they'll grow to twenty to thirty feet tall.
This type of magnolia tree showcases low branches with larger, saucer-shaped flowers (hence its name). These spring flowers blossom and display beautiful white, pink, and purple shades that are highlighted by dark green leaves. Moist soil promotes optimal growth.
Medium Growing Privacy Hedges
Every homeowner has different preferences when it comes to the growth rate of their privacy hedges. If you're not willing to wait for your plants to grow, choose one of these evenly paced trees.
Dense Yew (Taxus X Media)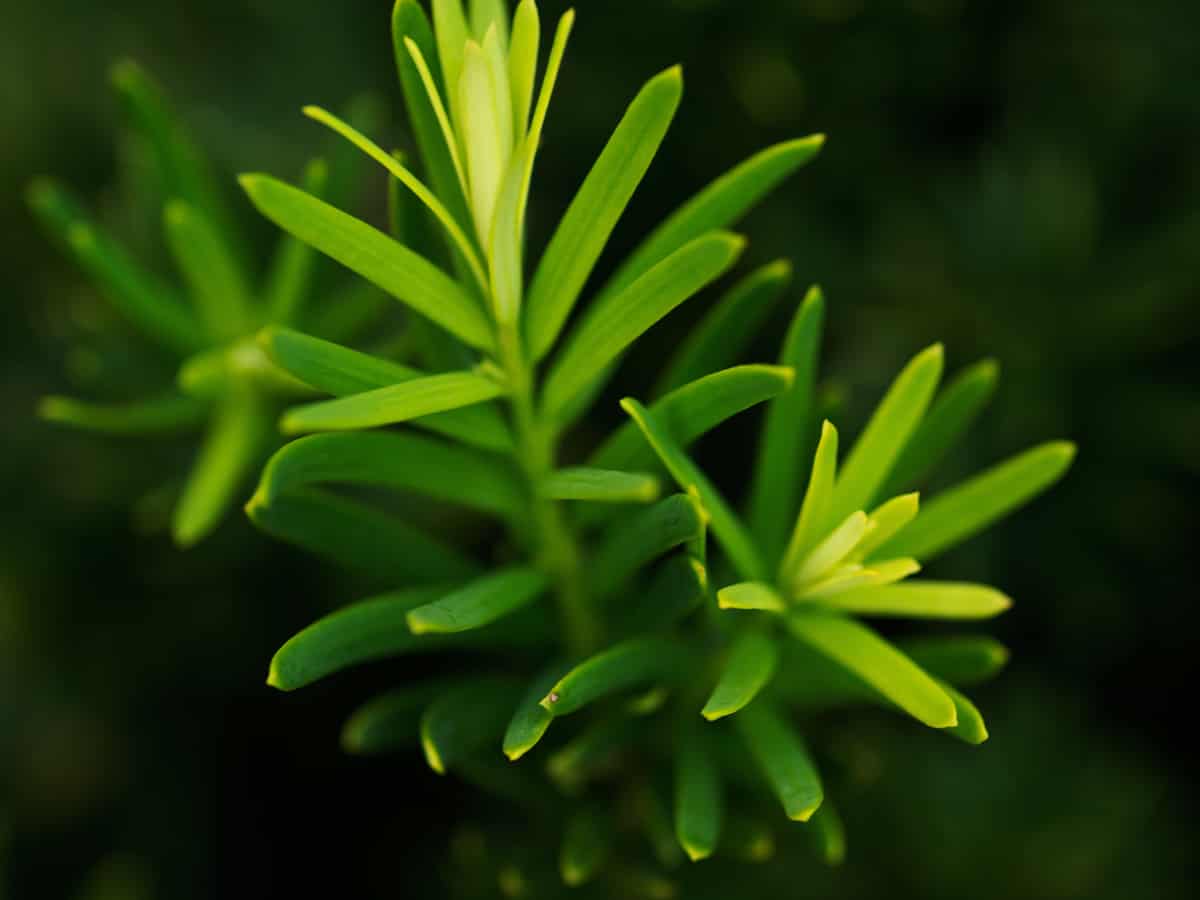 These evergreen bushes for privacy typically grow up to six feet tall. The Dense Yew is very wide, growing outward with dense foliage and branches. We recommend regular pruning of these bushes.
This Yew displays bright green, needle-like extensions that group together to form a growing hedge. They do require full sun for optimum growth but do not shy away from partial shade throughout the day. A medium supply of water every week is what these plants need to survive comfortably.
French Lilac (Syringa Vulgaris)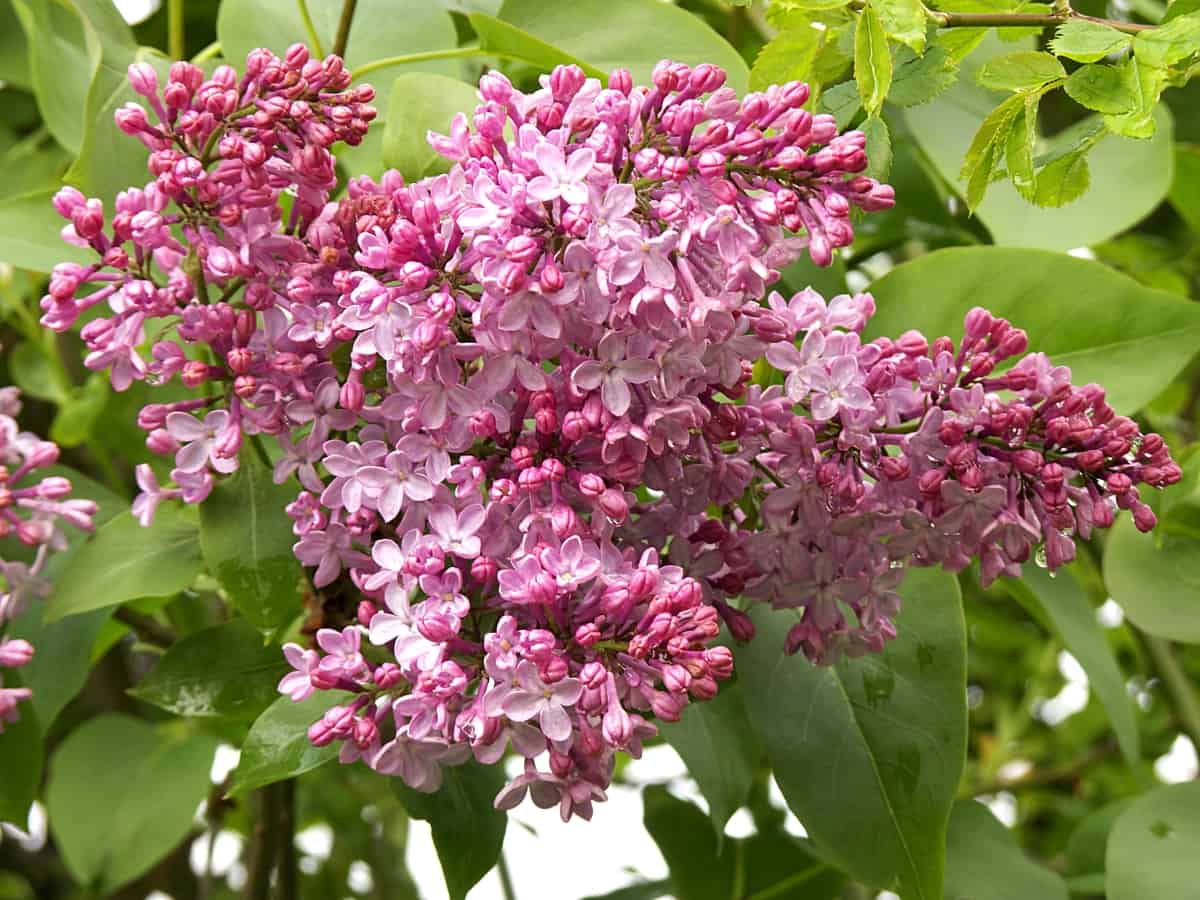 The French Lilac is a deciduous shrub that grows anywhere from eight and fifteen feet tall. New shoots grow throughout its life, leading to a broader spread; keep this in mind when selecting a locale to plant the hedge.
These beautiful shrubs are perfect for both privacy and scenery. They bloom an array of fragrant flowers, including pink, purple, and white. The French Lilac reaches full bloom during April and May and requires minimal maintenance to keep it looking fresh and clean.
What are the Best Hedges for Privacy? Sweet Olive (Osmanthus fragrans) Trees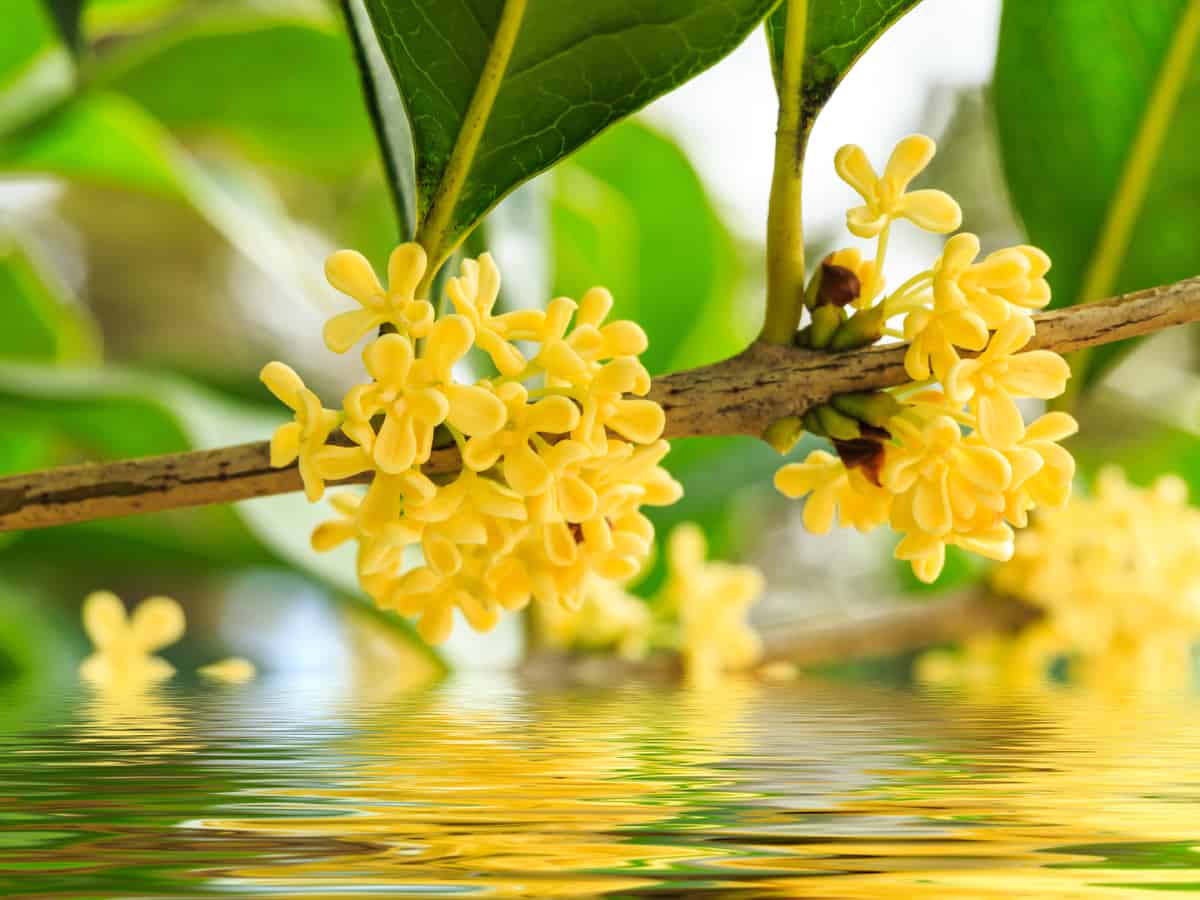 The Sweet Olive evergreen tree typically grows to ten feet tall and eight feet wide. These broadleaf trees are drought tolerant once they are fully developed, and thrive in well-drained garden soils. Full sun and part shade give them optimal growing patterns.
The Osmanthus Fragrans is named due to its apricot fragrant-scented, white flowers that bloom in April. Pruning is not required but suggested to maintain an average compact size. The bushes are usually grouped to form hedges, but they can act as a single plant, too.
Wax Myrtle (Myrica Cerifera)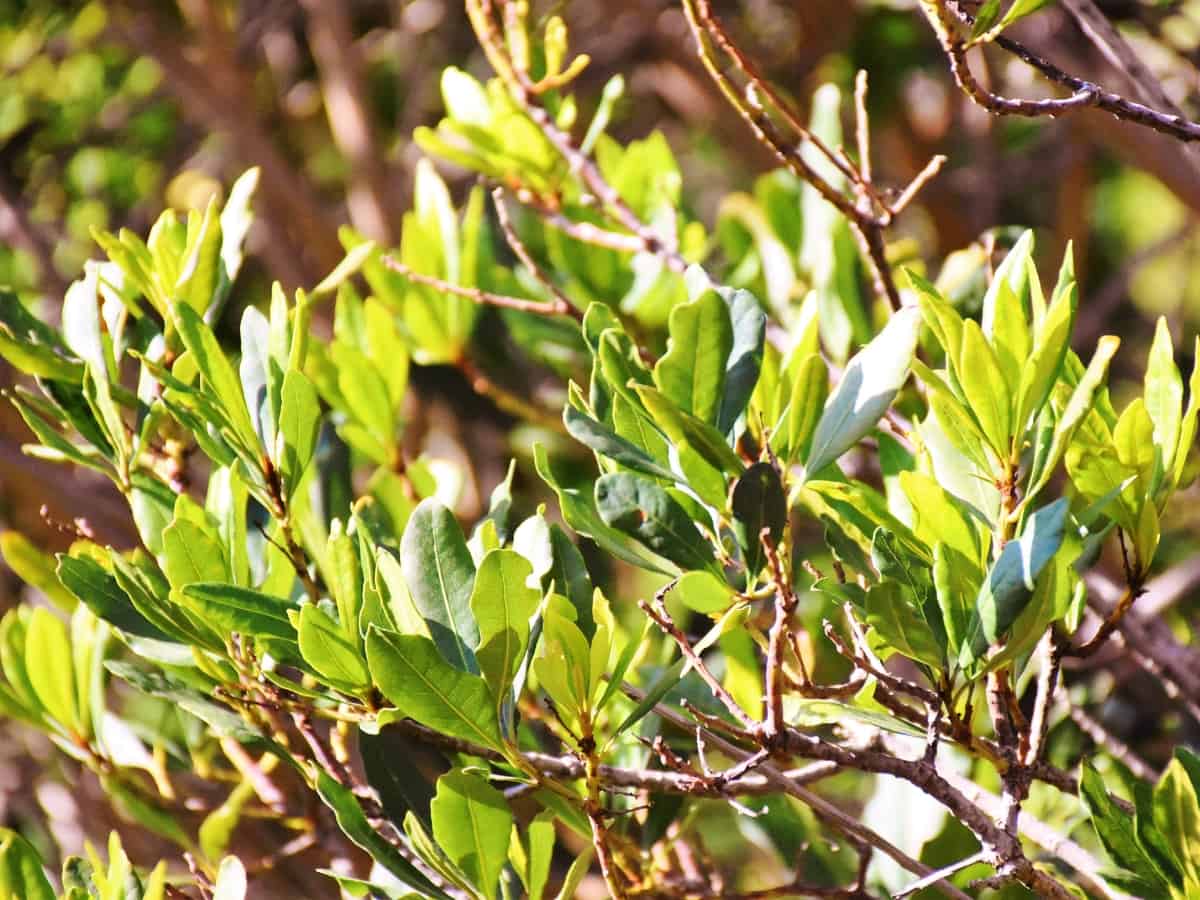 The Wax Myrtle typically grows to be eight feet wide by eight feet tall. These large, irregularly-shaped trees can be pruned to hold the shape you desire.
This dense-branched tree tolerates salty environments rather well. Wax Myrtles typically grow in the south, but they need to be placed strategically, as they are a potential fire hazard to the environment.
The leaves, stems, and branches of these privacy hedges contain flammable aromatic compounds. The fruits that grow from the Wax Myrtle species contribute to recipes for candles, soap, and wax.
What are the Best Hedges for Privacy? – Leyland Cypress (Cupressocyparis Leylandii)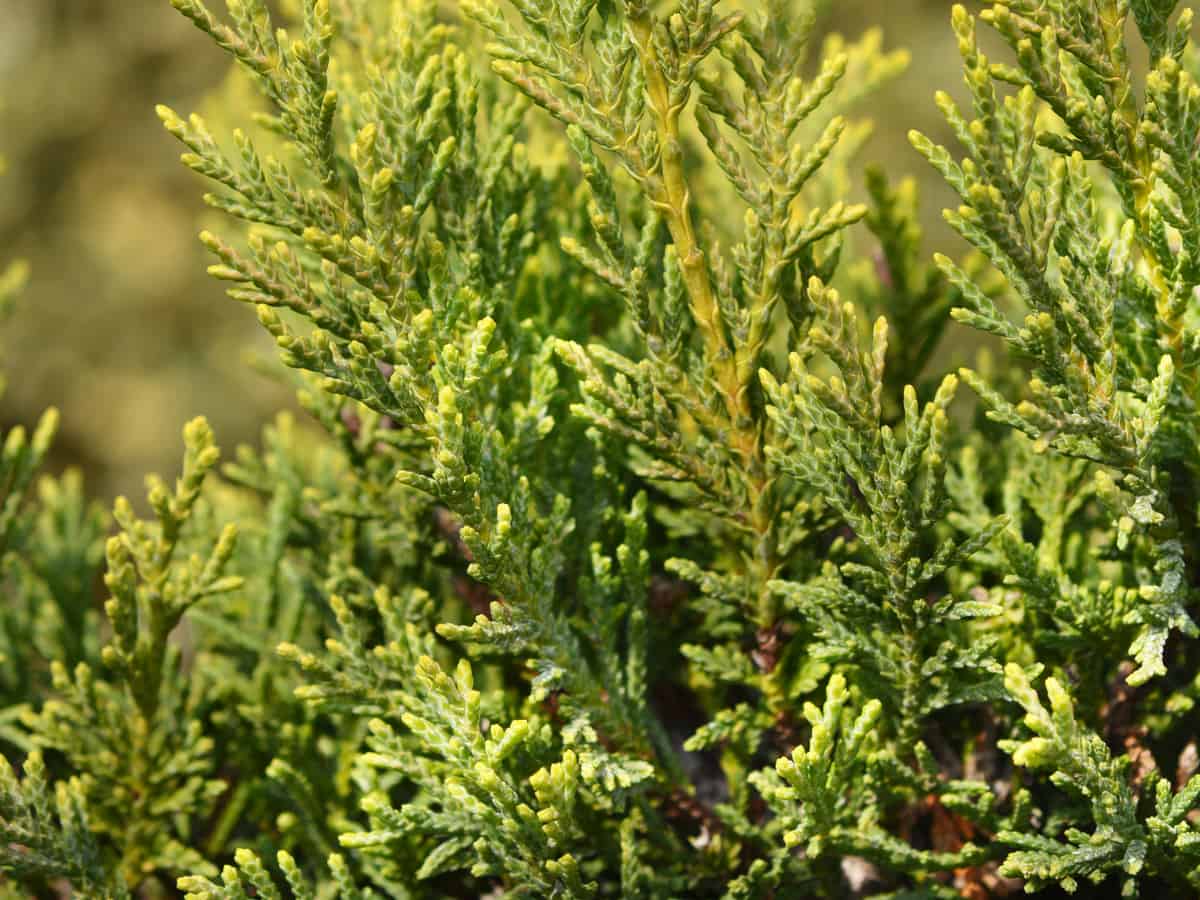 The Leyland Cypress tree is a green giant native to North America. These conifer evergreens can grow up to fifty feet tall and twenty feet wide. For optimum growth, they require full to partial sun daily. We do not recommend an abundance of shade for these privacy hedges.
It's best to plant these evergreen bushes in spring and summer. Once the plant is grounded, water it regularly for a few months until it is stable. If you typically fertilize the plants in your yard, that's okay; feed the Leyland Cypress in the spring for the best growth rates.
Bay Laurel (Laurus Nobilis)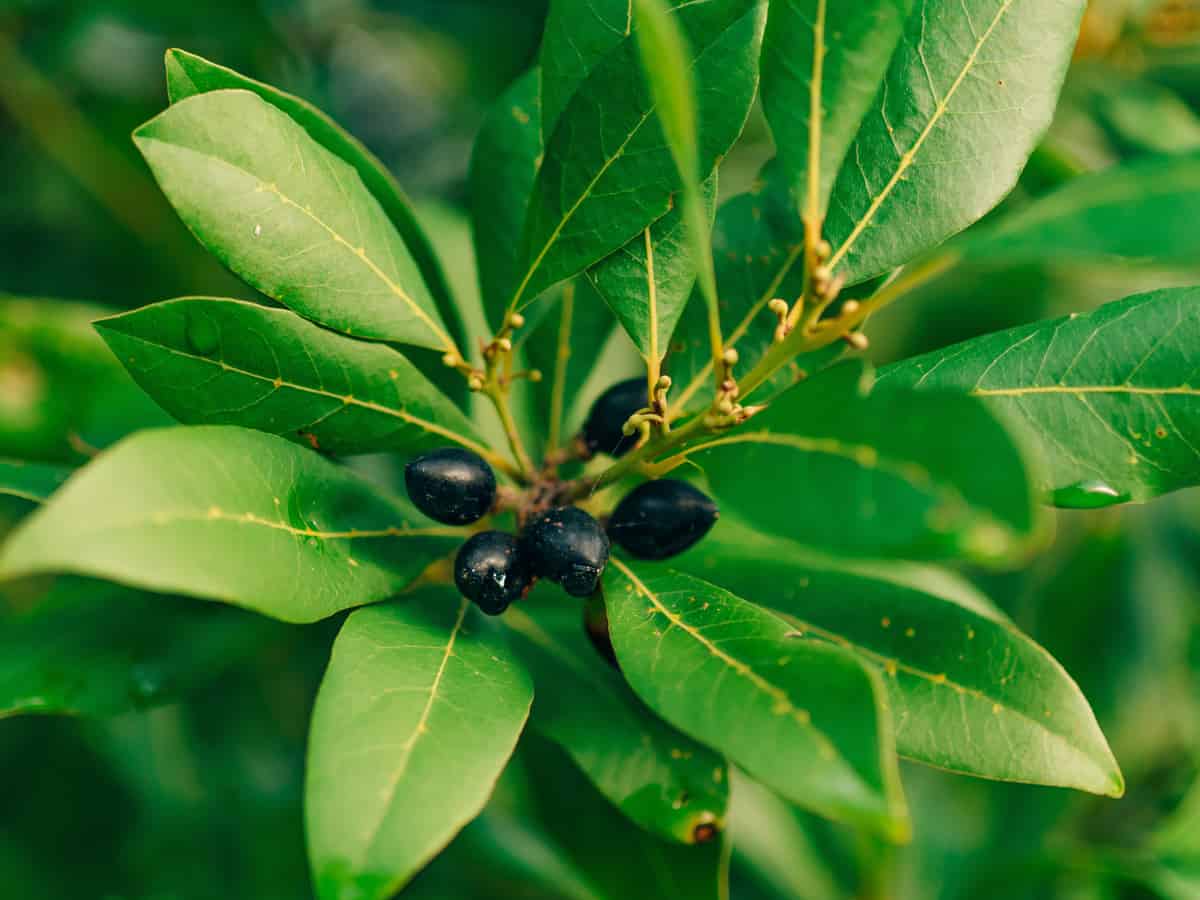 Bay Laurel trees are native to the Mediterranean Islands. These aromatic evergreen hedges take on a pyramid shape and grow as tall as sixty feet. Many homeowners prune the trees down to eight feet tall for gardening purposes.
No severe insect-related problems affect Bay Laurel shrubs, but spider mites may occasionally appear during humid months. The female version of the Bay Laurel tree buds flowers annually, producing single-seeded purple-black berries.
Wax Leaf Privet (Ligustrum Japonicum)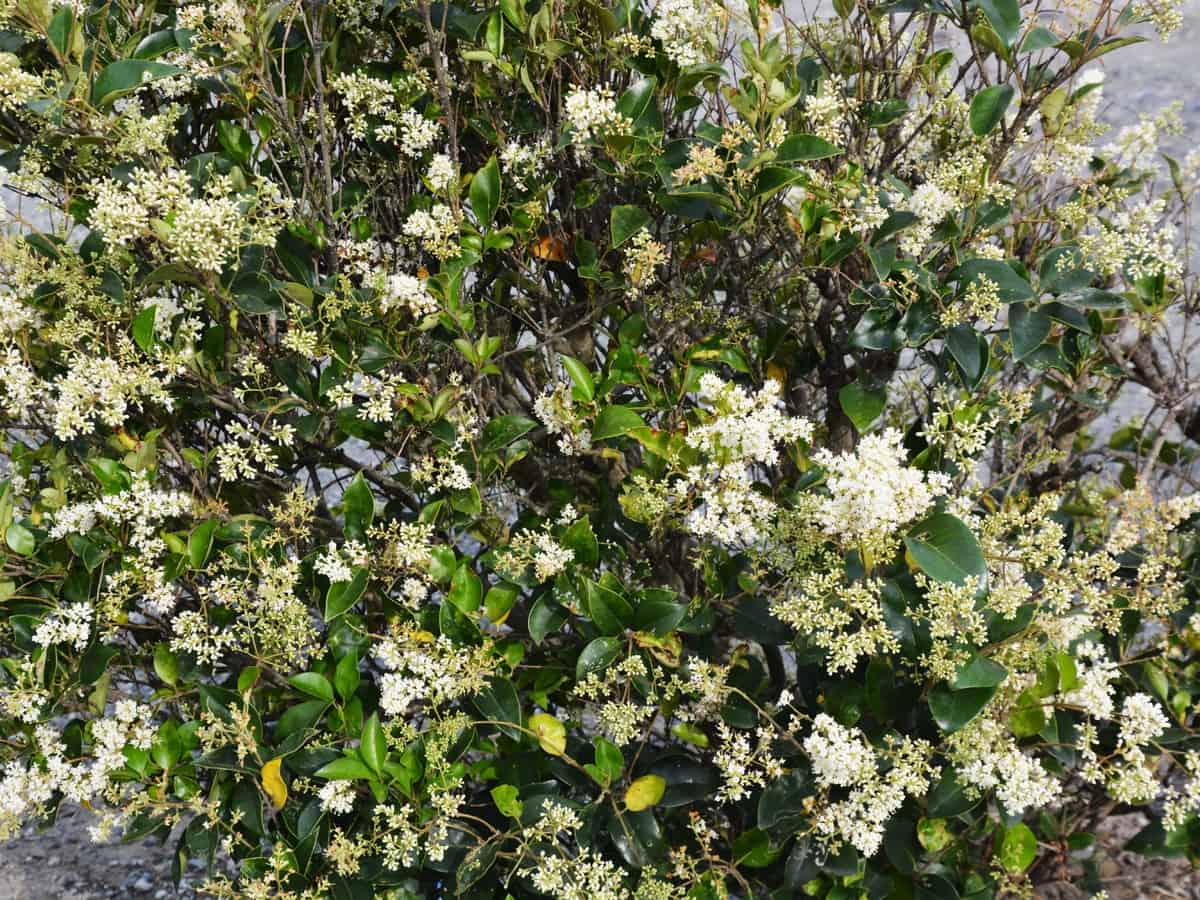 The Wax Leaf Privet evergreen shrub typically grows in any landscape format but prefers to be rooted in southern and western soils. These trees have a wide range of shapes, leaving homeowners to decide how to prune them; most pruning techniques shape the trees into a cone or globe-like form.
Luckily, these evergreen privacy hedges flourish all year-round with their dense foliage. They don't fully blossom until springtime. These easy-to-grow, low-maintenance hedge plants are perfect for privacy screens and windbreaks.
Red Twig Dogwood (Cornus sericea)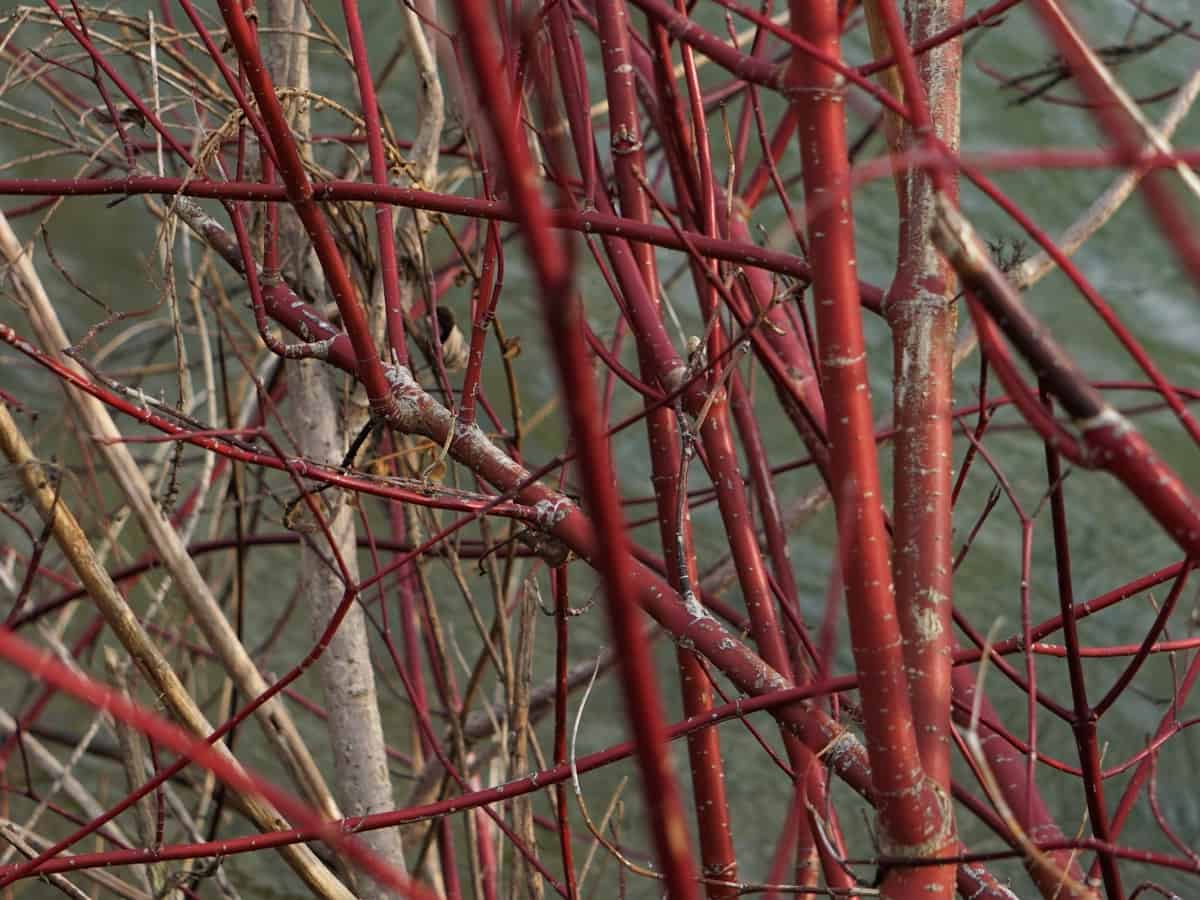 These deciduous shrubs can grow up to eight feet tall, spreading several feet wide. During the winter months, the Red Twig Dogwood showcases vibrant red twigs; during the summer months, it displays delicate white flowers.
These hedge plants thrive in wet-soil and enjoy frequent watering. The Red Twig Dogwood can adapt to almost any temperature, as long as it's not scorching hot outside. If temperatures are too high, the shrub can develop canker.
American Cranberry Bush (Viburnum Trilobum)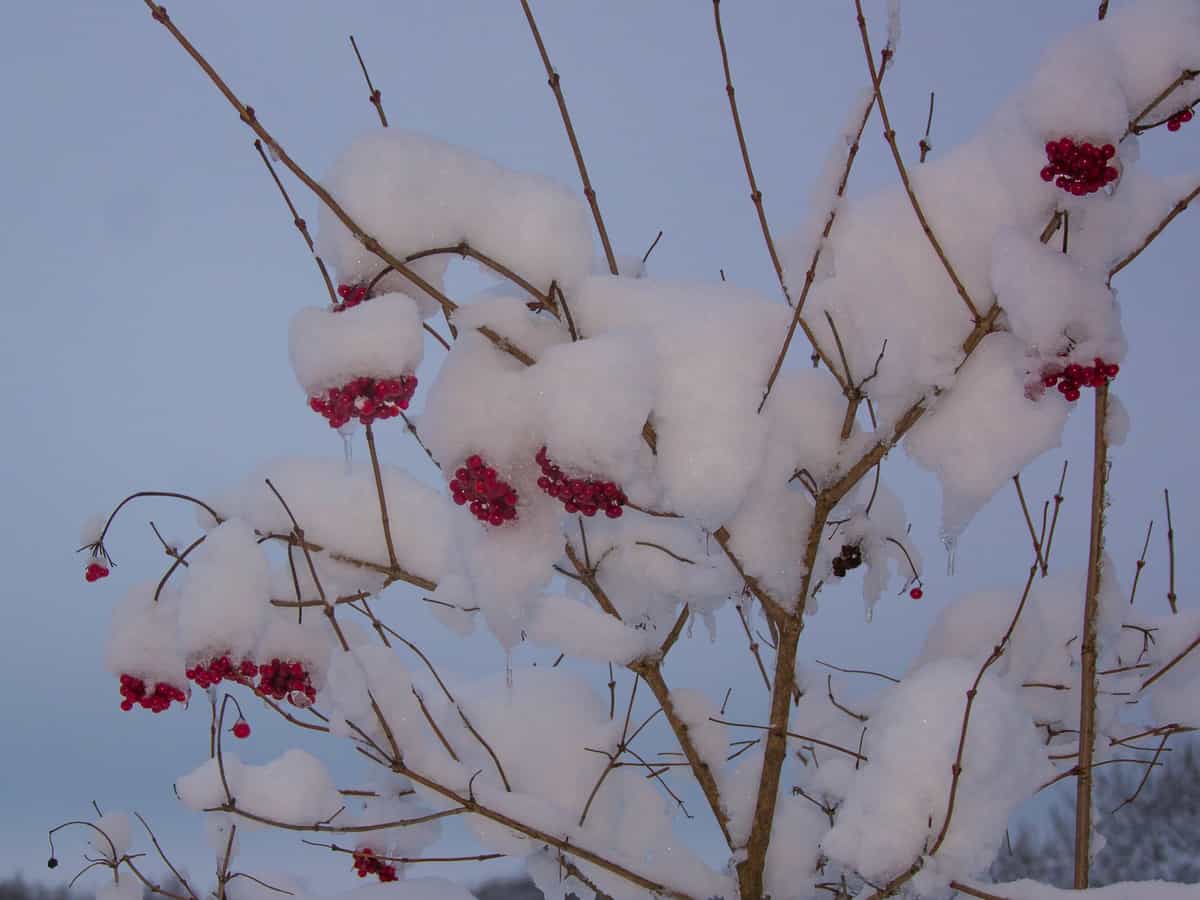 Cranberry Bushes grow anywhere from six to ten feet tall. They survive through the majority of temperature changes, but they do not produce as much fruit in cold climates. White flowers grow during spring months, red berries grow during summer months, and small amounts of winter berries grow during the winter.
These informal hedges need to be trimmed regularly so that the berries do not sink into the foliage. Many wildlife creatures eat the berries as a food source.
Forsythia (Forsythia X Intermedia)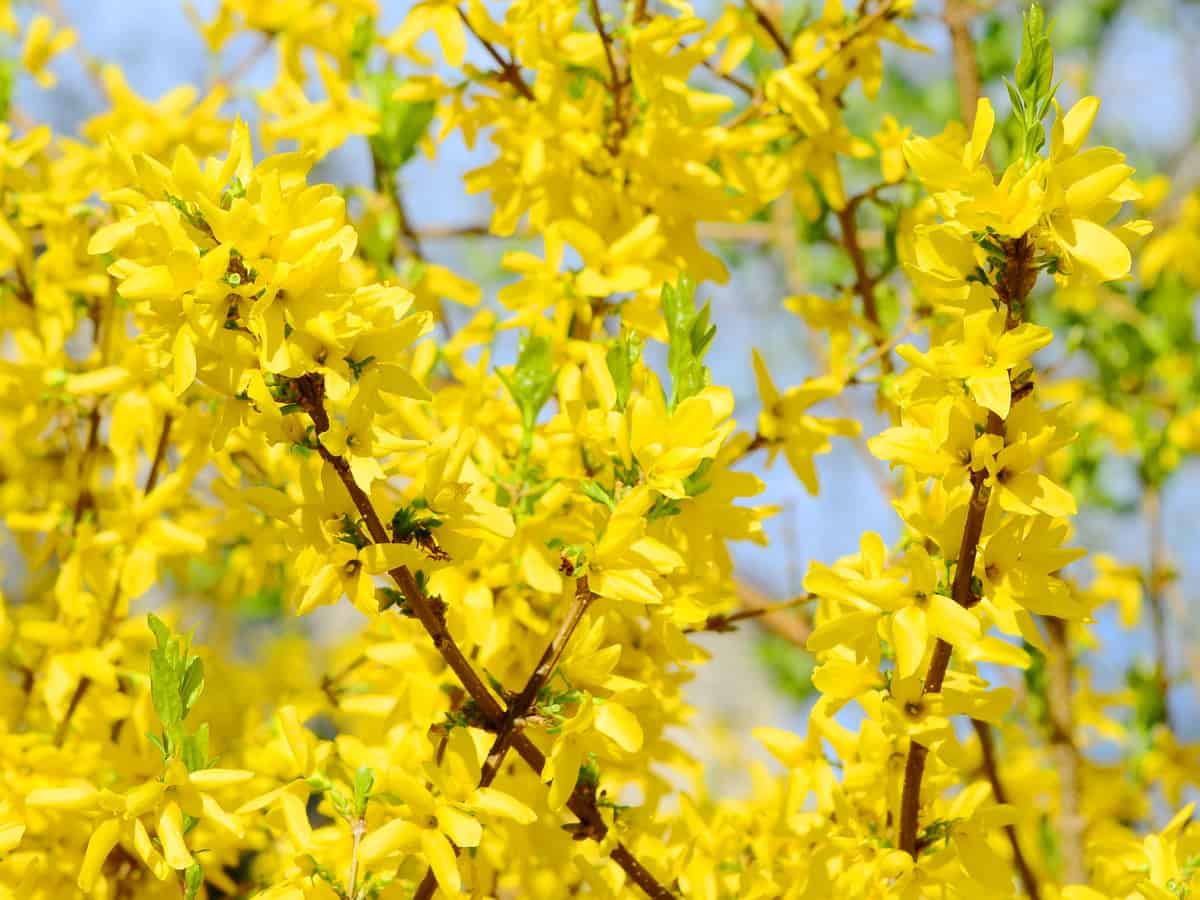 The Forsythia reaches heights as tall as ten feet if not pruned, growing outward to about ten feet wide. When spring comes around, these hedge plants produce an array of beautiful yellow flowers. They typically bloom in March and April.
These hedges adapt to a wide range of soils, producing a high supply of flowers when placed in areas of the yard that get full sun. If you've planted one, or several of these trees in your yard, keep the plant up to date on trimming so that the tree can blossom accordingly.
Privacy hedges are essential and necessary for your home, especially if you live in close quarters with neighbors. Planting the right ones for your landscape is a critical move for many homeowners. Learning some of the best privacy hedge options will get you started in your endeavors, and once you figure in your location, size, and maintenance, you'll be ready to plant.
We hope you found our tips and tricks on fast-growing shrubs and privacy hedges useful. If you enjoyed our advice on what are the best hedges for privacy, please share our hedge plant advice with your family and friends on Facebook and Pinterest.