Can you do dry cleaning in your dryer? I heard that you could, but I'm afraid to try it. I have a couple of things I bought at a yard sale and I want to clean them. They're made out of silk.

Michelle Swanson, Cincinnati OH
When you ask if you can you do dry cleaning in your dryer I can see why it might be confusing. After all, "dry cleaning" sounds like it wouldn't use water. But oddly enough, professional dry cleaning services use water to wash about a quarter of their laundry. If you take a look at the care label, you can see what methods you can use to clean something.
A simple circle means "dry clean." A circle containing the letter "A" means any solvent will work. Other letters have other meanings regarding whether it's best to use one chemical or another. But if you have silk items to clean, those are often easy to wash by hand in water at home. ( https://www.tipsbulletin.com/how-to-dry-clean-at-home/ )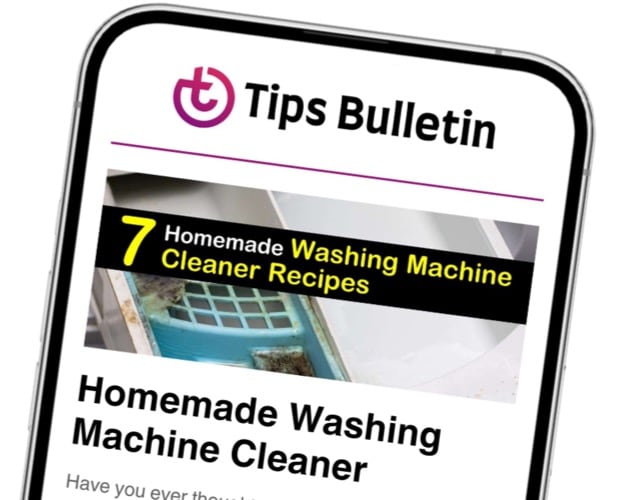 Finally, an email that Transforms Your Home.
Get the latest home and garden tips from our experts, delivered straight to your inbox.
It's best if you let the silk air dry once it's clean. The first step to take if the silk has a bright color is to test it for colorfastness. Simply dampen a small part of the cloth and squeeze it around a cotton swab. If the color bleeds, it's best to take it to a dry cleaner.
Otherwise, gently hand wash the item in cold water with a mild detergent. Rinse it well, then lay it flat to air dry. Don't dry silk in the dryer because it will ruin it.
Joan
PS: Make sure you clean your dryer vent regularly. Dryer vents can be potential fire hazards. You won't need your dryer at all for this process but it's still important to take good care of your dryer. Periodically cleaning your dryer vent is necessary to prevent a fire from excess lint that gets trapped in the machine.
Check pockets of items you put in the dryer to keep from needing to know ways to get gum out of a dryer. Prevention, in both of these cases, is always the best policy and can save you time and money.