My daughter's work shirt has a big purple spot on it and it didn't come out in the wash. Can you please tell me how to get blueberry stains out of a white shirt with appliques? We need a solution fast!

Anna Williams, NY
Fruit juice stains can be tenacious. It's best if you can rinse the mark right away with cold water to remove as much of it as possible. But I can tell you the best way to get blueberry stains out of clothes, and we'll see how it goes. Does cherry juice come out of clothes the same way?
Following are the crucial pointsfor removing a fresh spot. Then the full details for blueberry stain removal are at https://www.tipsbulletin.com/how-to-remove-blueberry-stains/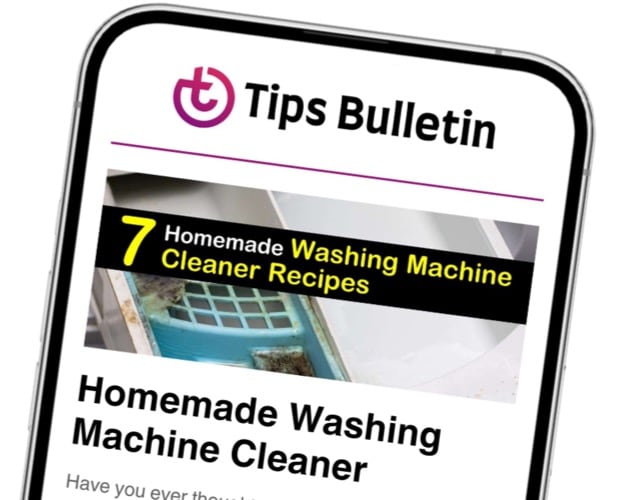 Finally, an email that Transforms Your Home.
Get the latest home and garden tips from our experts, delivered straight to your inbox.
To begin, get a bucket or large bowl and put one quart of cool water in it. Next, drop in a half teaspoon of liquid laundry detergent plus a tablespoon of white distilled vinegar. Mix well and submerge the shirt in it. Now, wait at least fifteen minutes for the stain to dissolve.
Once you rinse the fabric with cool water, the mark should be gone. Otherwise, you can sponge the spot with rubbing alcohol. Be sure to work from the outside in so you don't spread the stain further.
If these methods don't get the job done, you will probably need to use bleach if it won't fade the shirt or the appliques. Besides regular chlorine bleach, you might try a version for colored clothing, like oxygen bleach.
Additionally, take a look at the other recipes on the page I referenced above. They are for removing blueberry stains from carpet and upholstery, but they might work on your daughter's shirt. For example, the enzyme cleaner in dishwashing liquid could do the trick. And it shouldn't harm the appliques, either. Plus, ammonia is a powerful stain fighter in its own right.