Homeowners and gardeners often find themselves in a pickle when choosing between perennials and annuals for their landscaping. Perennials may come back every year, but they most often have shorter bloom times compared to annuals. On the other hand, self sowing annuals give you a long bloom time and still reseed themselves the following year.
Let's go over a few definitions of the types of flowers. Annuals are types of plants that finish their entire life cycle in one year. Perennial plants of all kinds do not die at the end of the season. There are plants that flower and fruit for years on end.
What's the difference between perennials and self seeding plants? Self seeding annuals drop their seeds in the garden before they die. This process allows them to germinate the next spring growing season.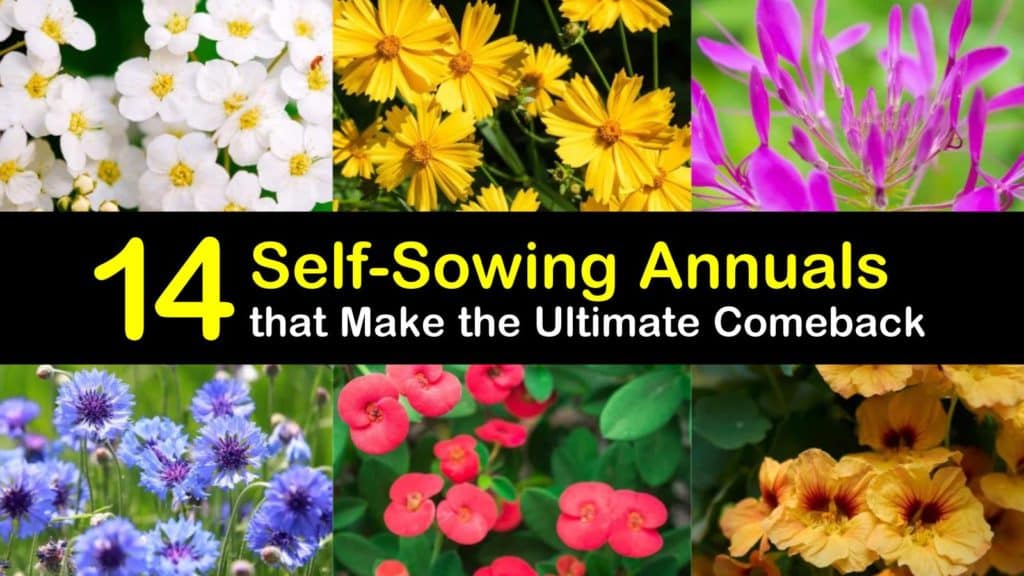 Benefits of Self-Seeding Annual Flowers
Although perennial and annual flowers seem to be the same, there are some benefits for planting self sowing annuals. First, cultivating self-seeding plants lowers your carbon footprint.
Take less time driving to and from from your local garden center. Because you have the seeds on hand, gardening doesn't require the use of plastic pots and shipping. Second, self sowing annuals lead you to a surprise every year.
With natural selection and the parent plant dropping seedlings, you never know what or where the set seed is going to pop up in your garden. Some may see this as a downfall, but it's an exciting adventure for those who love surprises.
Popular Self Sowing Annuals: Marigolds (Calendula Officinalis)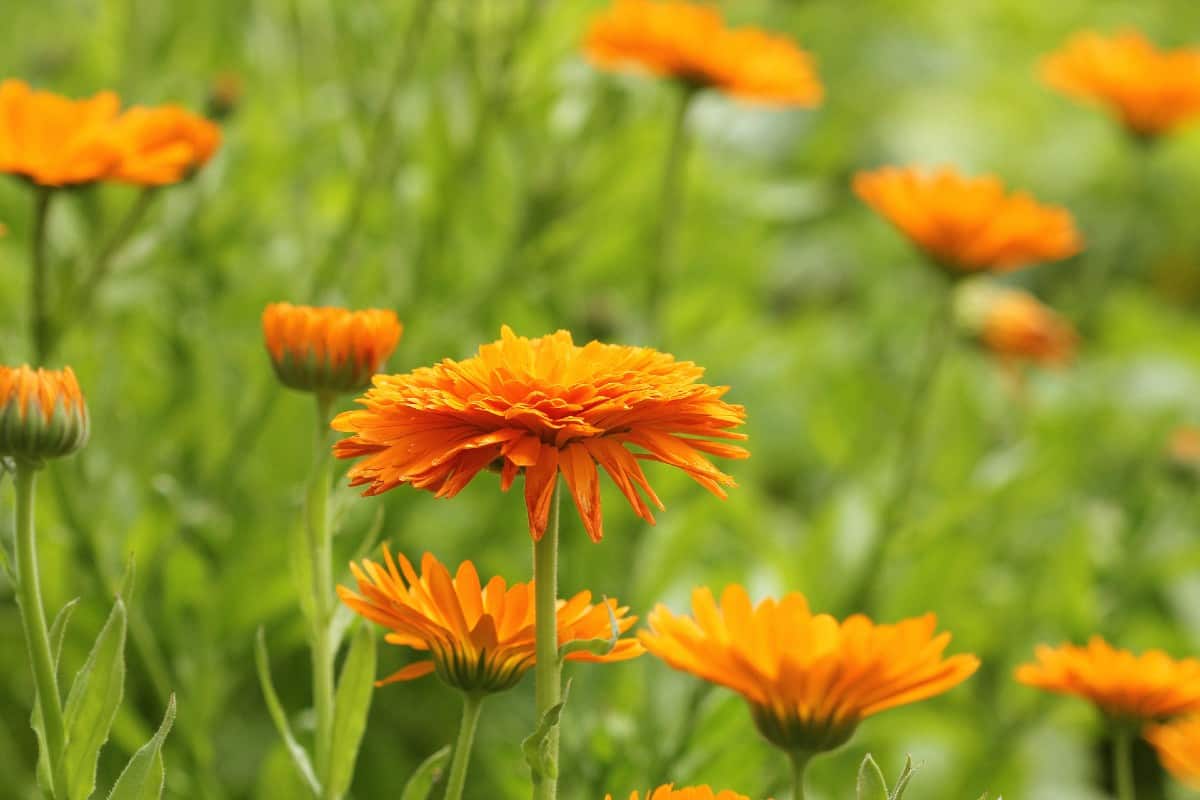 Marigolds are self sowing annuals that bring light and joy to a garden. They attract butterflies, ladybugs, bees, and other beneficial pollinators. They are used seasonally throughout all USDA hardiness zones.
Because they germinate quickly and bloom in under eight weeks, these are the perfect flowers for first-time gardeners.
Marigolds have varieties that grow from six inches to four feet tall and six inches to two feet wide. They love hanging out in the sunshine and provide blooms from late spring until the first frost of fall.
Sweet Alyssum (Lobularia maritima)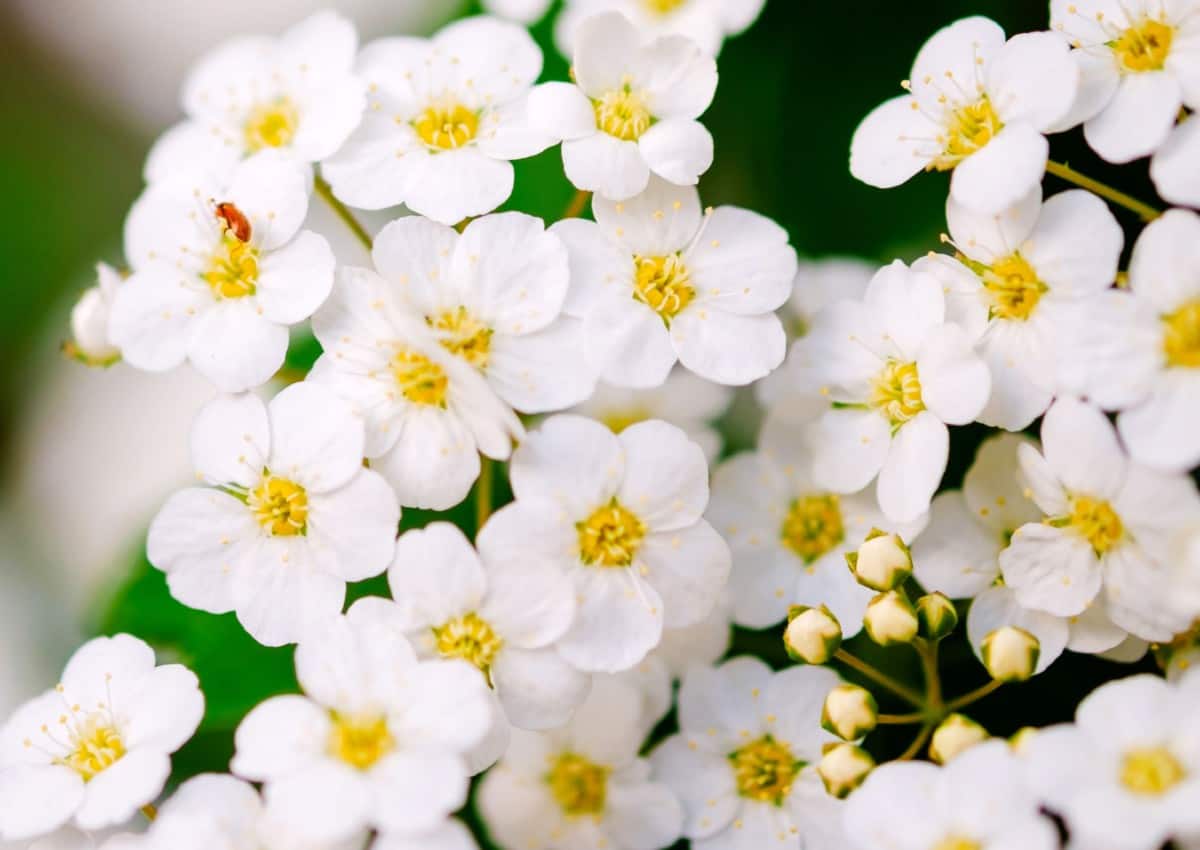 Sweet alyssum is one of the most prevalent plants of all the self-sowers. The flowers are dainty but emit a fresh, honey scent that gardeners love. They are well-suited for garden beds, containers, and hanging baskets.
Sweet alyssum is part of the mustard family and an heirloom that is native to the Mediterranean. Alyssum is hardy to USDA zone eight. They grow up to ten inches tall and 48 inches wide.
These annual flowers that attract butterflies require six hours of sunlight every day but enjoy being protected from the afternoon sun as well. Keep these plants well-watered throughout the hotter, late summer months.
Poppy (Papaver somniferum)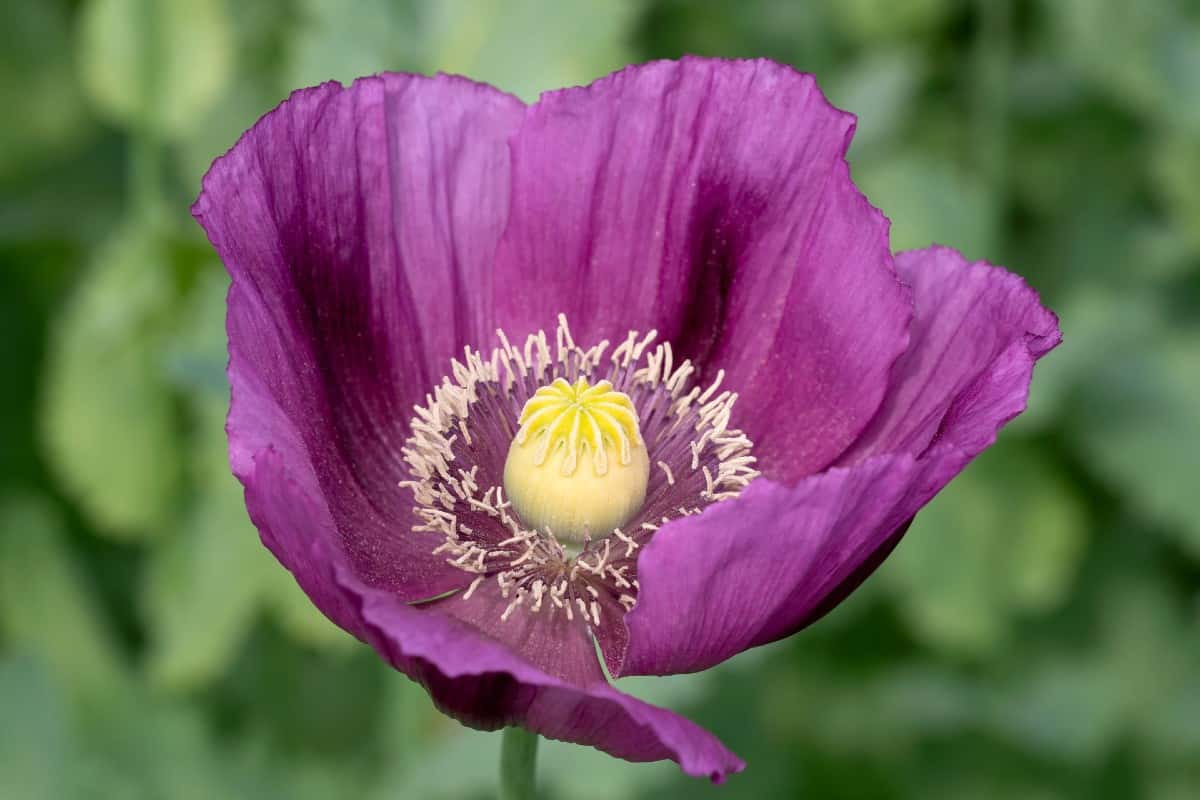 Poppy plants grow colorful, bowl-shaped flowers on the ends of tall stems. They bloom for weeks during the summer while they showcase their heart-shaped petals. These self-sowing flowers are easy to grow and are deer-resistant.
Poppies grow up to four feet tall and over a foot wide. They prefer full sun or partial shade and fertile, well-draining soil. They make an excellent addition in beds, along borders, and in meadows, gravel, and cottage gardens.
Cornflower (Centaurea cyanus) – Hardy Annuals that Reseed Themselves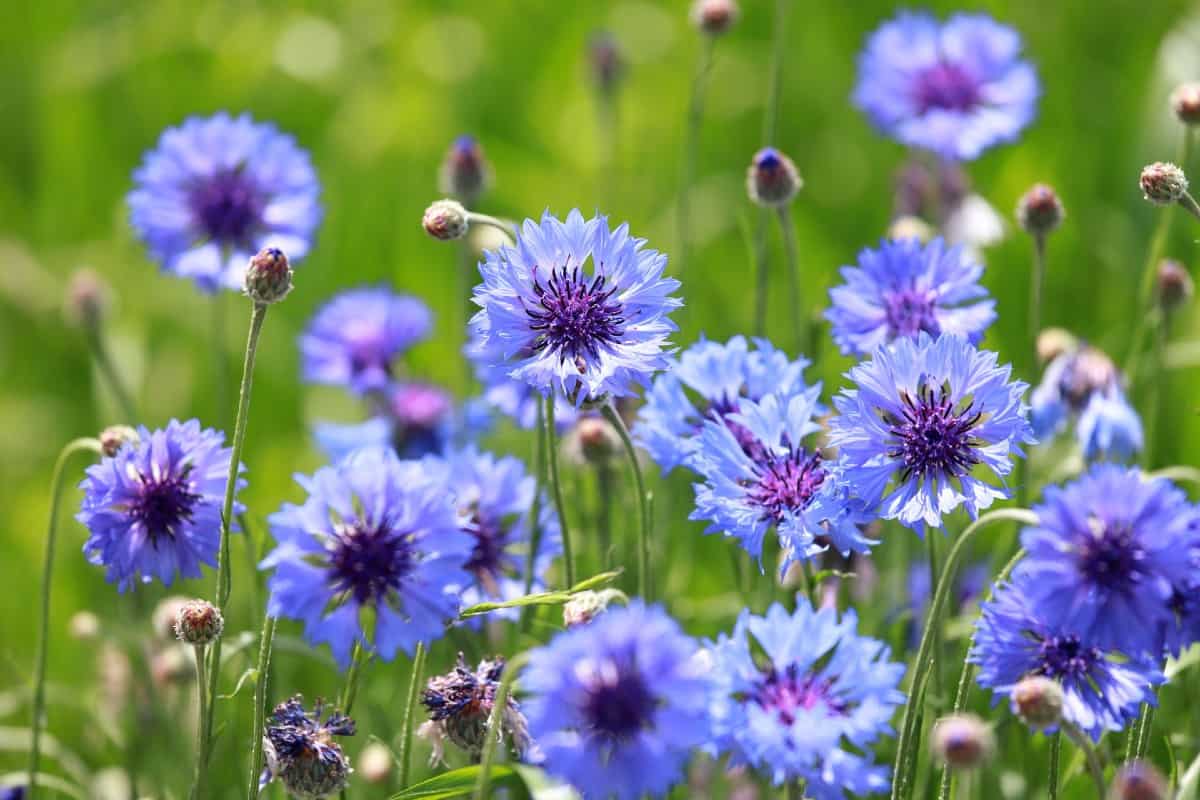 The cornflower or bachelor's button was once a wild plant that now enjoys participation in home gardens. They prefer the sun and relatively dry soil.
A member of the family that includes asters, sunflowers, and daisies, cornflowers pop up in the summer along roadsides and make a pretty bright blue statement in the yard.
Grow cornflowers easily from seed to make an excellent cut flower or to add color to garden areas. You may even find varieties other than blue, including white, burgundy-black, reddish-purple, and pink.
Tickseed (Coreopsis lanceolate)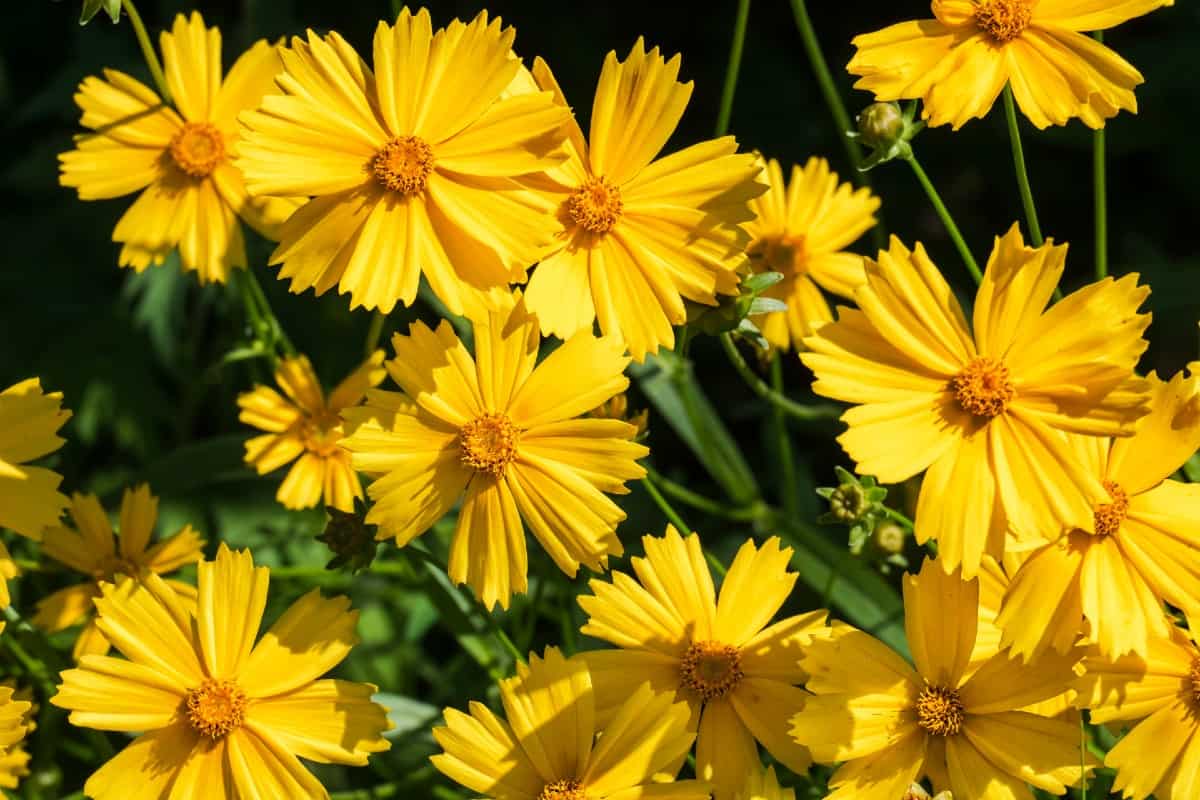 Tickseed flowers are self sowing annuals that are sure to brighten your day with their bright yellow blooms. These plants are the Florida state wildflower and hardy from zones four to nine.
These flowers for birds and pollinators form in clumps and grow at a moderate rate. Annuals bloom in the early summer and again throughout the fall. Tickseed grows up to two feet tall and wide.
Plant tickseed in full sun or part shade with sandy soil. If you have heavy clay soil, try amending it with compost to assist with drainage. Give tickseed water regularly until they establish themselves in their new location.
Spider Flower (Cleome hassleriana)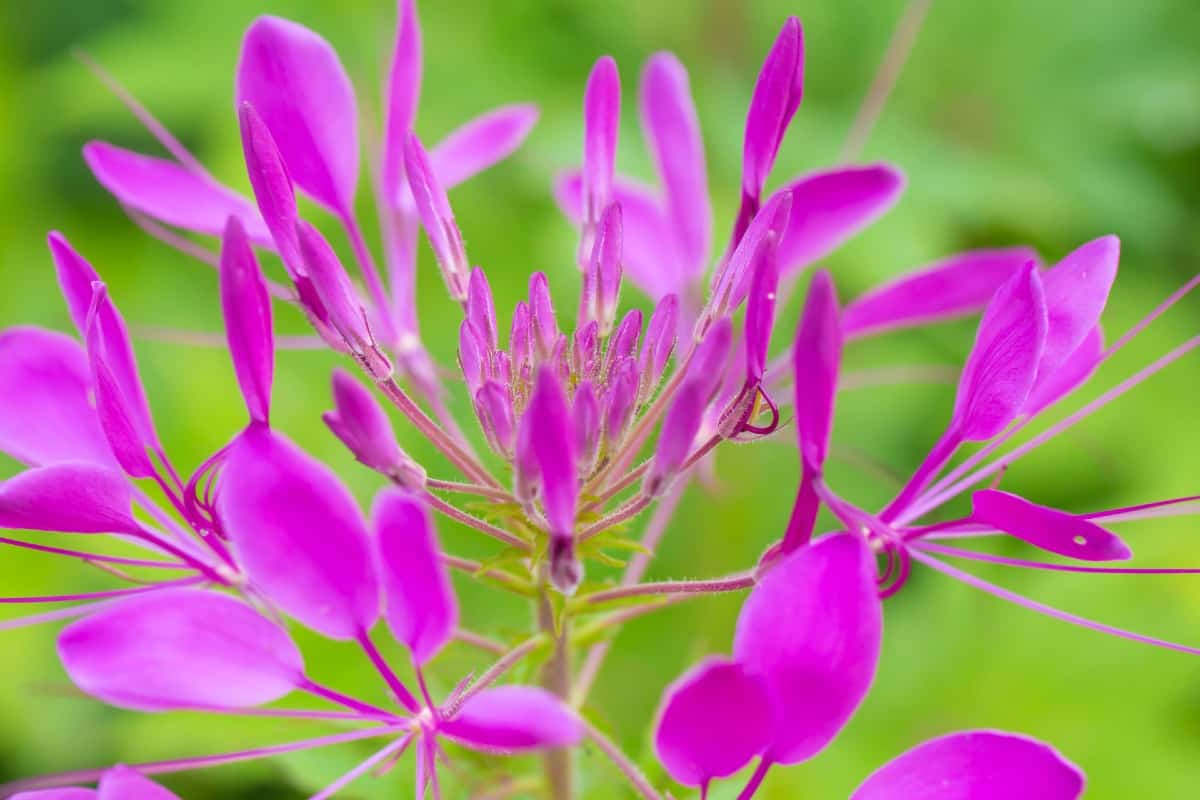 Spider flowers are another self-sowing plant. It's easy to grow flowers from seeds with this plant. It is a fast-growing flower with attention-grabbing blooms. The long stamens of the blossoms extend far out, giving them a spider-like look that comes in purple, pink, and white flowers.
Spider flowers bloom from early summer until fall. Spider flowers grow up to six feet tall, and they make a unique addition to a butterfly garden.
Supply these plants with light shade to full sun and well-draining soil. They are drought-tolerant once established and typically disease and pest free.
Colorful Self-Sowers – Garden Nasturtium (Tropaeolum majus)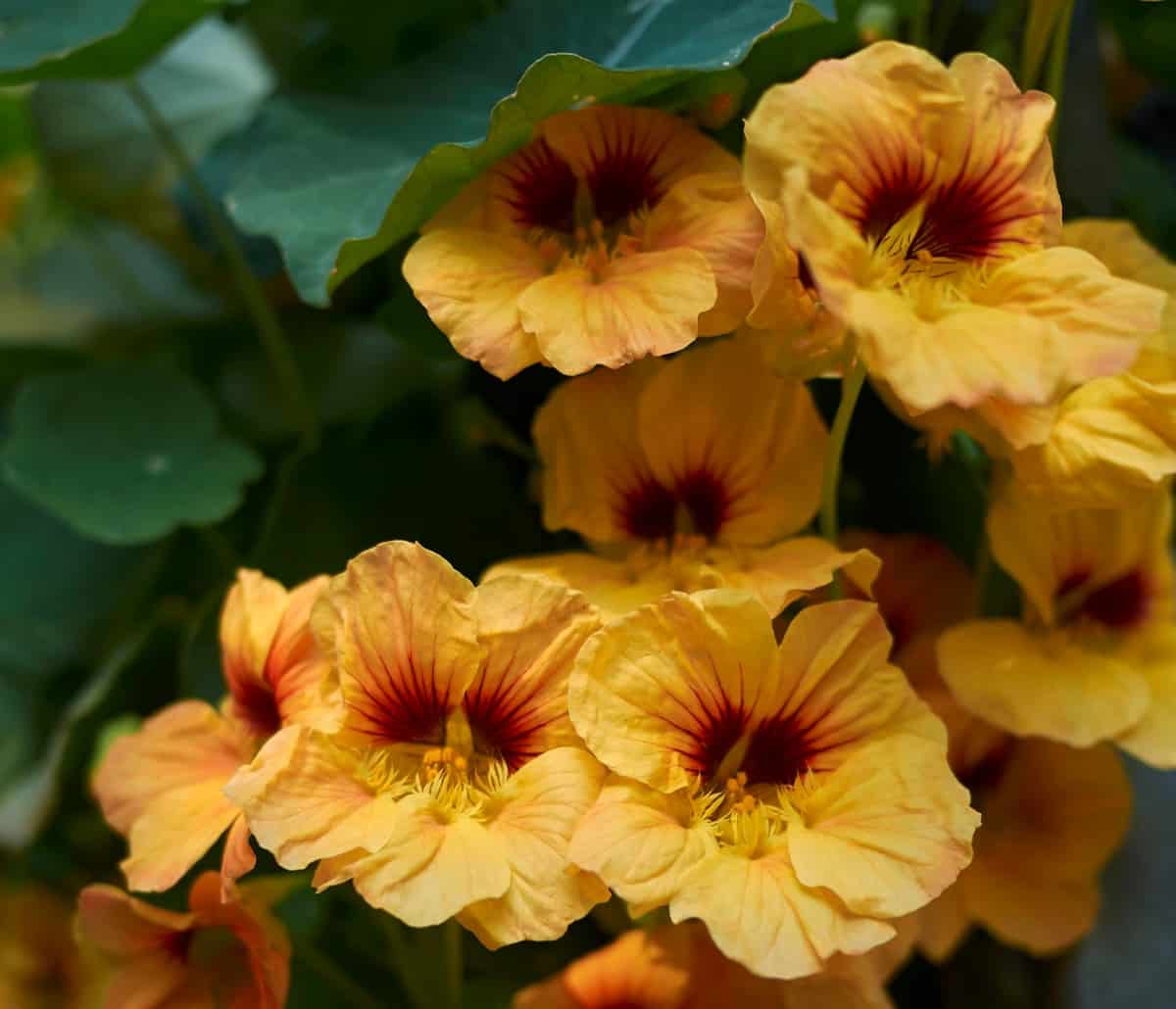 As extremely easy annuals to grow from seed, Nasturtiums are a versatile flower that brightens up borders, containers, and hanging baskets. There are several varieties of nasturtiums, including some that grow up fences, along walls, and over arches.
These plants flower from summer until autumn. They are a low-growing and bushy plant. The leaves and flowers of nasturtium plants are edible and add a peppery taste to dishes.
Nasturtiums enjoy growing in the full sun. They grow best in poor soil that has good drainage. Land that is too fertile leads to foliage growth and hinders flowers from being seen.
Crown-of-Thorns (Euphorbia milii)
The crown-of-thorns plants are self-seeders that are extremely easy to care for. They have stems with thorns that resemble a cactus. These plants are commonly used as household plants.
When growing them outside and with the right care, they bloom endlessly and survive for longer than a century. The buds vary from shades of red to yellow to pastels.
Crown-of-thorns are native to Madagascar and produce a sticky, white sap when cut. They prefer dry conditions and full, direct sunlight. Water the new plants whenever the top inch of the soil becomes dry and keep them in temperatures above 60°F.
Fennel Flower (Nigella sativa)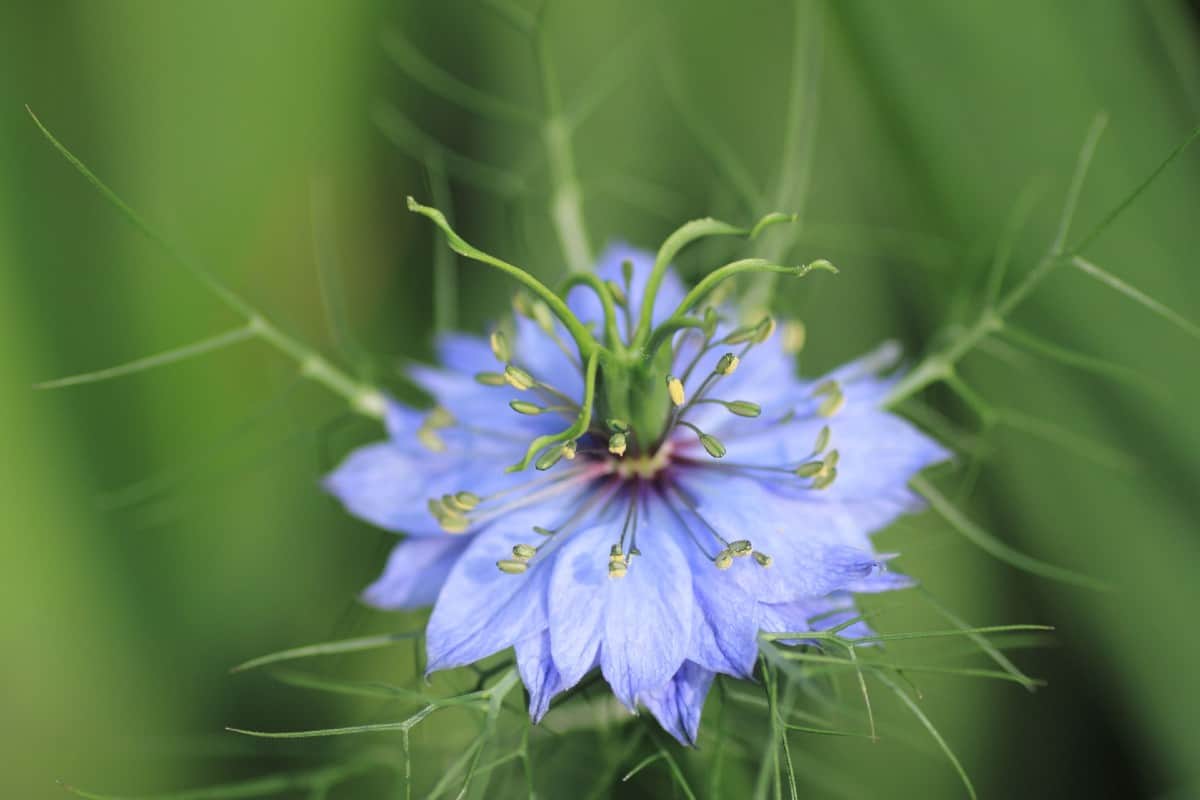 Fennel flowers are herbaceous plants that are native to parts of Asia, Europe, and Africa. They have triangle-shaped seed heads that are often ground up and added to food dishes. The star-shaped, blue flowers bloom from late spring until early fall.
Fennel flowers thrive with regular watering and often tolerate short periods of drought. Add fertilizer to the ground when planting.
Deadheading the spent blooms doesn't negatively affect flower production, but leaving the flowers intact makes them form seedpods to self-seed.
Verbena (Verbena bonariensis): Annuals with Long Blooming Seasons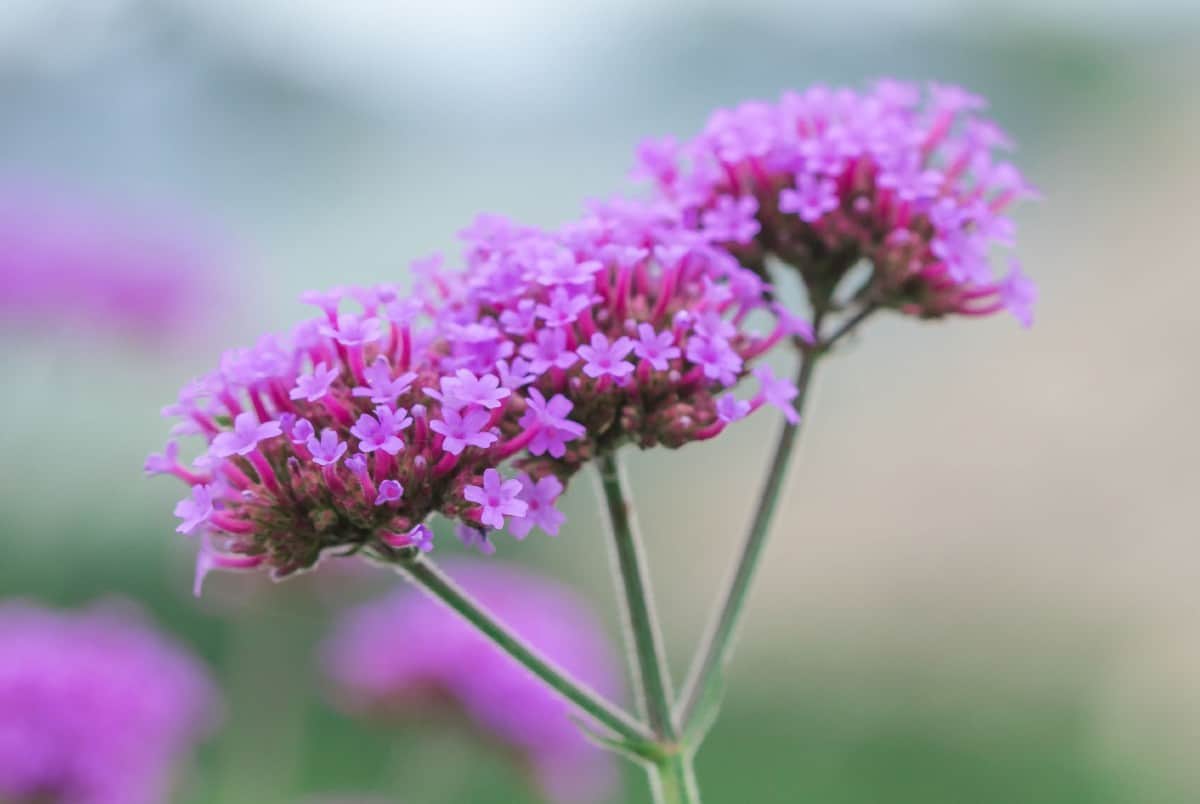 Verbena is a vibrant plant that adds flair to your garden. They bloom throughout the entire growing season and have bright flowers. These annual flowers for hummingbirds and bees are hardy in zones eight to 11 and have a vast array of heights and widths.
Give verbena plants at least eight hours of sun every day and place them in well-draining soil. Plant them in the mid-spring or early summer. Most verbenas don't require deadheading, meaning these beauties are low-maintenance as well.
Foxgloves (Digitalis purpurea)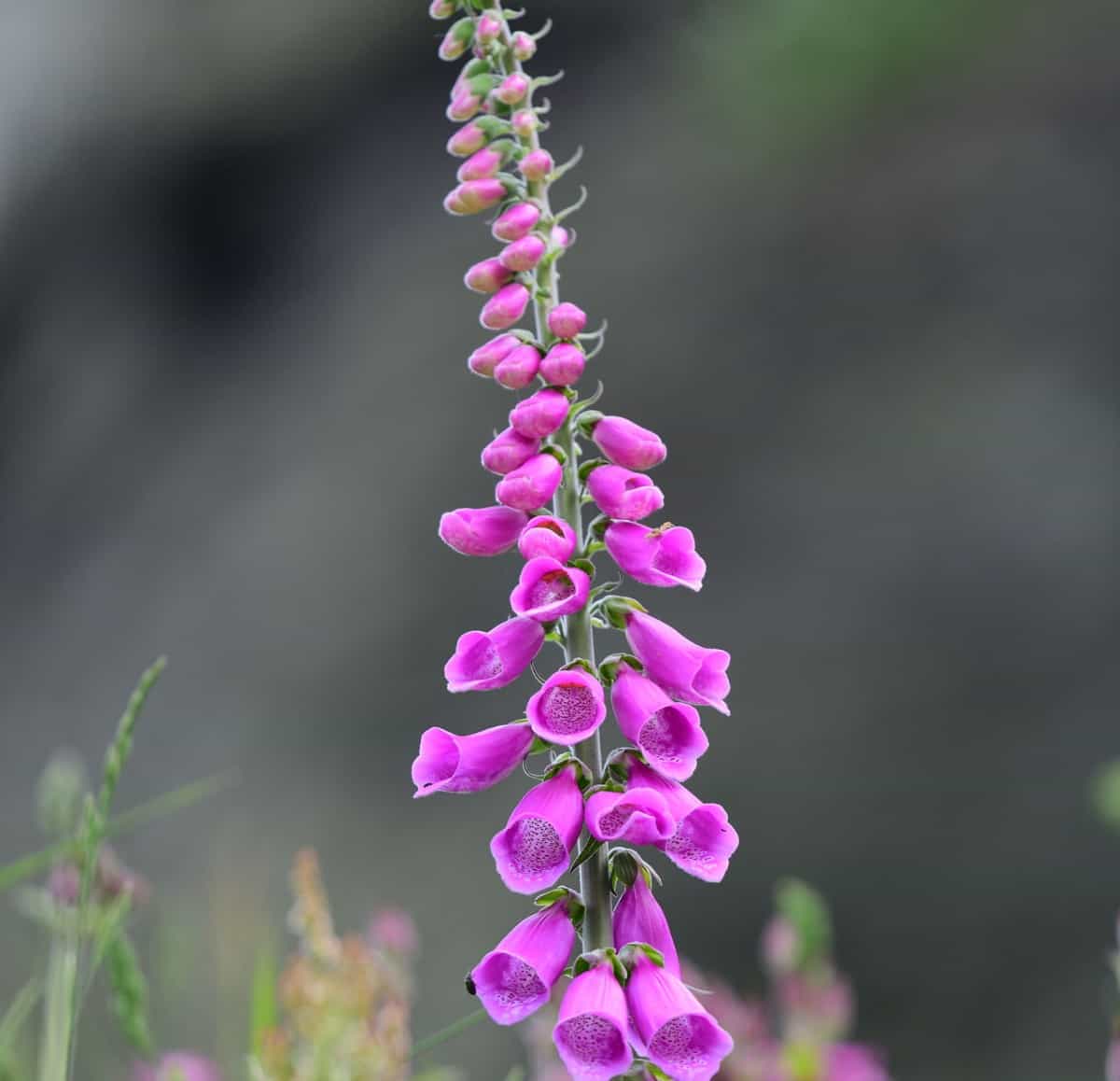 Foxgloves are a classic flower that gardeners have gravitated toward for decades. These are showy biennials that are perfect for a shade garden and come in nearly every color imaginable. Foxgloves are hardy in USDA zones four through eight.
They grow up to six feet tall, depending on the variety, and bloom from late spring to midsummer. Foxgloves prefer to grow in shady or partly sunny areas and in soil that is moist and well-draining.
They thrive in soil that is rich with organic matter, and that is slightly acidic. Plant foxglove after the frost has passed in the spring or the early fall.
California Poppy (Eschscholzia californica)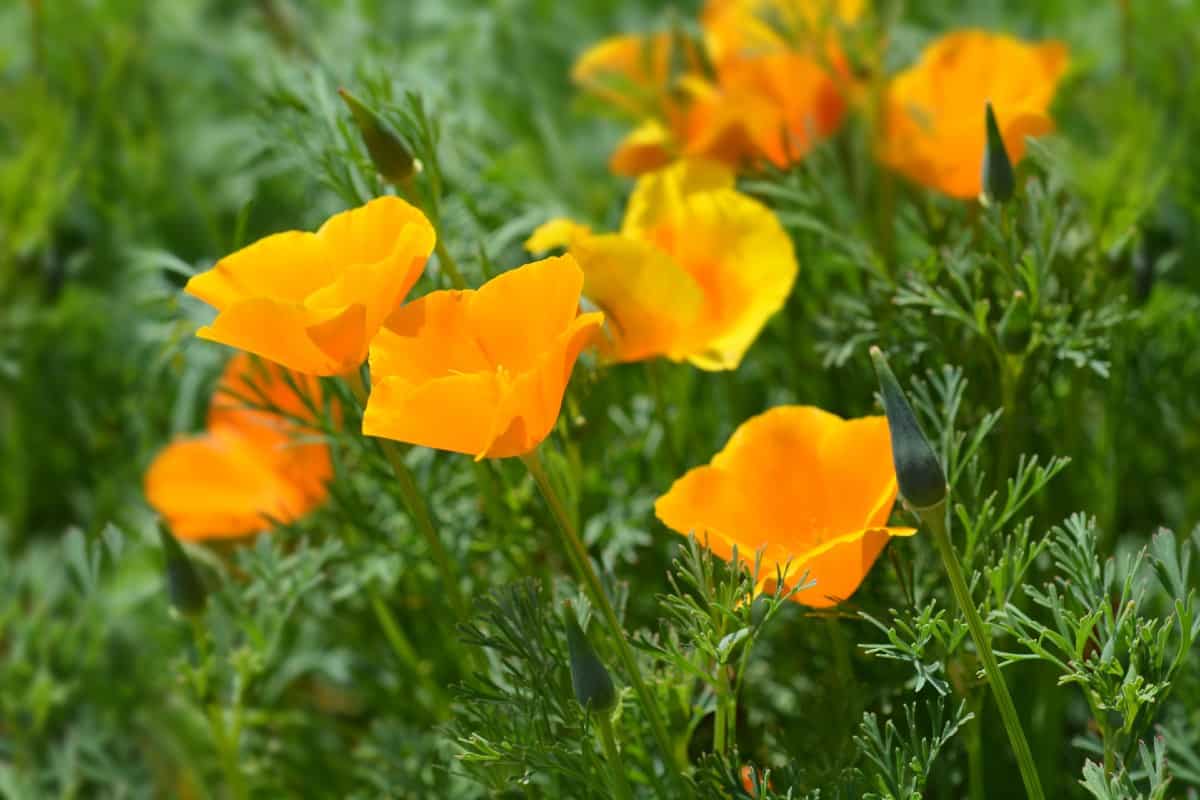 California poppies are, of course, the California state flower. They are hardy in zones five through ten and quickly establish themselves in home gardens, along roads, and in prairies and meadows.
They have fern-like foliage with bright orange, red, and yellow blooms. Plant California poppy plants in the early spring or fall and give them a location with well-draining soil and full sun.
Water poppies less than usual since they prefer dry conditions. Keeping the ground slightly dry prevents powdery mildew and root rot from ruining your plants.
Little Hogweed (Portulaca oleracea) – Fast-Growing Annuals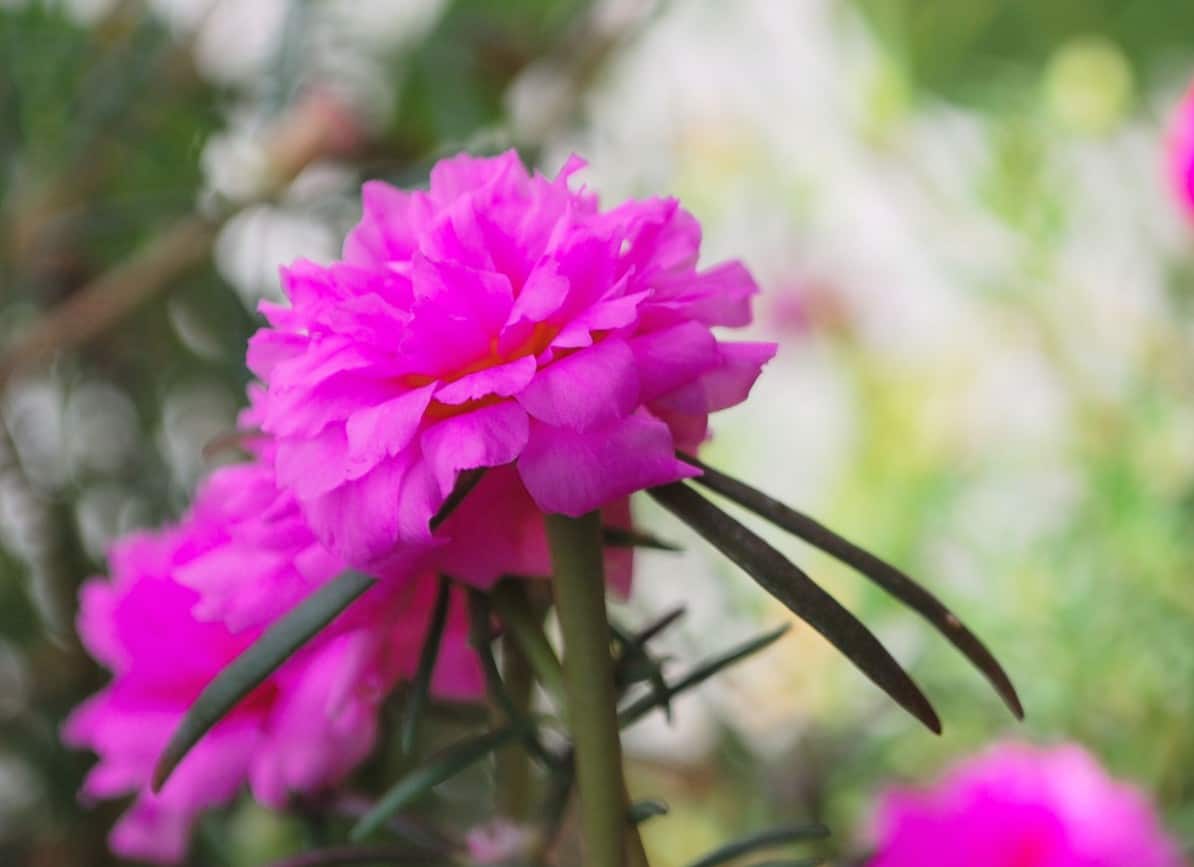 Little hogweeds, also referred to as portulaca, are often found in the tropics and warmer regions. These plants are edible and often considered a weed because they are fast-growing and adamant.
They grow up to 18 inches high and have succulent-like leaves with yellow, red, pink, and white flowers. Little hogweed grows best in full sunlight.
These plants require frequent watering during the growing season; however, too much water makes root rot occur, so make sure the soil is well-draining. Add a slow-release fertilizer every six months to keep them blooming.
Love-in-a-Mist (Nigella damascene)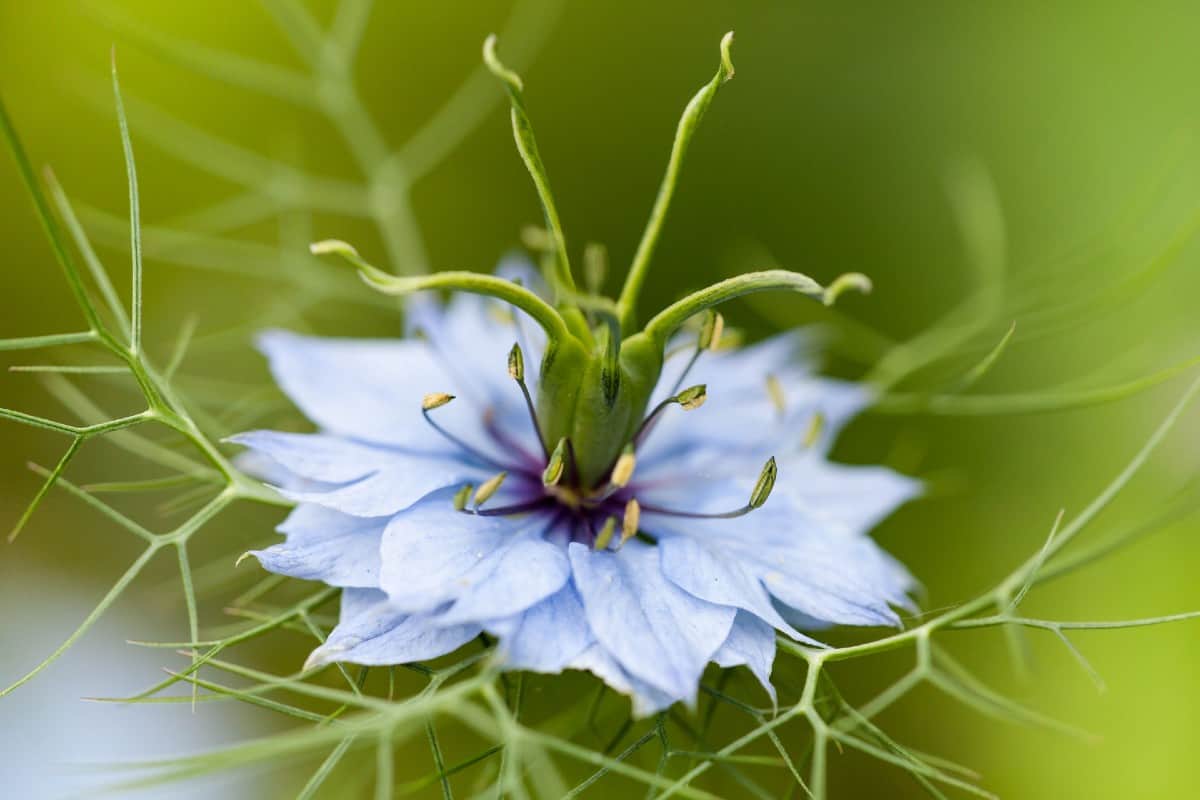 Love-in-a-mist plants have foliage that closely resembles the leaves of a fennel plant. They have black seeds and fluffy blue and purple flowers. This plant blooms for several weeks and re-sow themselves to bloom again in the fall.
Love-in-a-mist plants grow to two feet tall and six inches wide. Love-in-a-mist flowers don't do well as transplants and do best when sown outdoors.
They prefer full sun but can handle partial shade, too. Give them sandy soil with a neutral pH and water them once or twice a week during hot and dry spells.
Self-sowing annuals provide gardeners with months of stunning blooms. Despite the misleading name, one of the best things about these annual flowers is that you don't have to replant them each year. The flowers do all the work on their own.
They may not pop up in the exact place you planted them the first year, but they're sure to be reasonably close to the location and even give you a few surprises in your garden's other sites. After all, what's so bad about adding more flowers to your beds?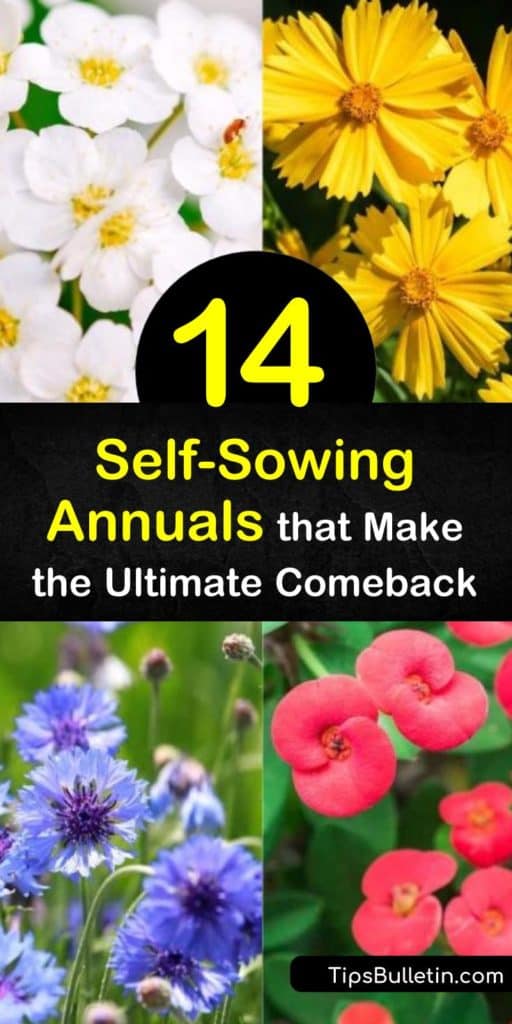 If these self sowing annuals influenced you to make the switch from perennials, share these annuals that come back every year on Facebook and Pinterest.