Having a sewage smell in the laundry room is unpleasant and embarrassing. To select the best solution, start by determining the reasons behind the odor. It's wise to take note of the type of smell you are experiencing and attempt to identify its source. Though a smelly laundry room is distasteful, many households experience it occasionally.
No matter how frequently you clean it, the laundry room is a good candidate for bad scents due to the high amounts of moisture associated with laundry appliances and sinks. When your laundry room smells terrible, it's challenging to get your clothes to smell good, and it's uncomfortable to do the washing in such an environment.
Don't freak out if your laundry room stinks after daily maintenance fails. Fortunately, figuring out how to get rid of laundry room smell is simple. Find out how to fix a sewer smell in the laundry room and rid your home of the sewage odor using easy-to-follow tips and tricks.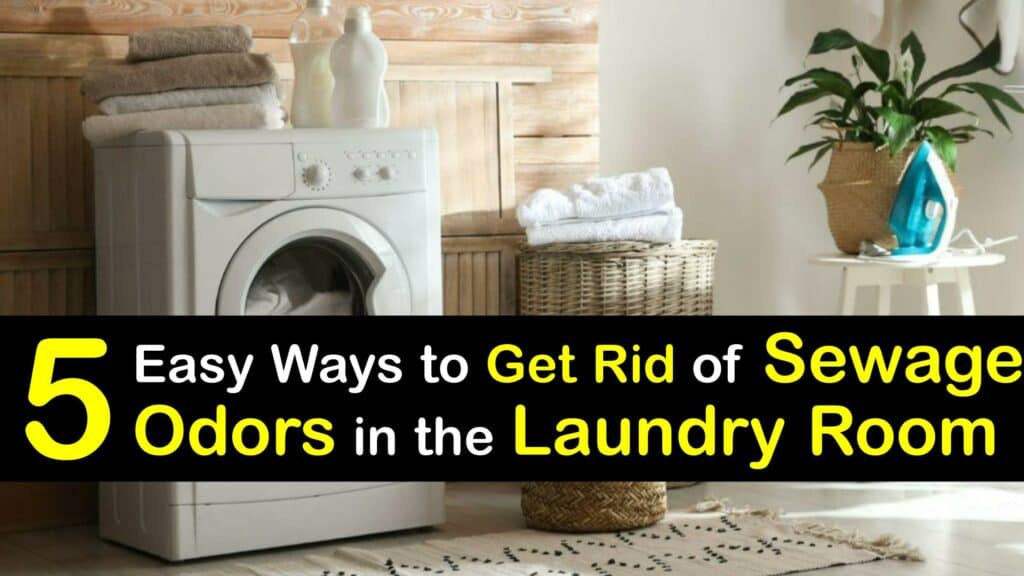 How to Get Rid of Laundry Room Smell
There's nothing worse than going to do laundry only to be greeted by a sewage smell in the laundry room or finding that your basement smells like poop. Explore how to fix a sewer smell in the laundry room and oust the disgusting smell to restore your laundry room to smelling clean and inviting. Though it might seem daunting, a sewer gas smell is no cause for panic and is uncomplicated to resolve.
Why Your Laundry Room Smells Like Rotten Eggs
Several factors have the potential to make your laundry room stink. Moisture from sinks and appliances and numerous drains, vents, and water lines predisposes the space to odor-producing issues.
Though they seem disgusting, all these stenches are often reported in the laundry room. The causes include microbial buildup in drains, a faulty water heater, a dirty washing machine, and more. Identifying the type and source of the smell allows you to select an appropriate home hack to eradicate it.
Fix the Sewage Smell in the Laundry Room
Because of their composition, your sink, floor, shower, and any related drain pipe are common targets for bacteria. The combination of fabric softener and moisture creates an ideal habitat for the growth of bacteria, releasing an unpleasant odor.
Even if you don't have a noticeably blocked drain, it can still cause sewer odor. These germs and smells are eliminated by thorough drain cleaning using robust cleaners such as baking soda and distilled white vinegar.
Pour the powder and vinegar down the smelly drain, and leave for ten minutes. These components react and fizz to eliminate bacteria and detergent buildup to rinse out a washing machine drain hose to erase a foul drain smell. Pour boiling water down the sink, shower, or floor drain to clear out the baking soda and vinegar residue and kill remaining bacteria in your drain.
Use this drain cleaner as one of the easiest remedies for a smelly toilet, too. Add some to the bowl and the tank and use the toilet brush to scour.
How to Fix a Sewer Smell in the Laundry Room
A smell can often come from the appliance itself. Sometimes, the washer smells like sewer. Over time, the combination of hot water, detergent residue, and dampness leaves your washer susceptible to mold and bacteria growth.
These microorganisms cause a bad smell; if left unchecked, they take over the whole laundry room. Perform a simple cleaning on your washing machine to eliminate the odor as a way to clean your musty smelling washer and ensure your clothes smell clean with every load.
Add the baking soda and water to your detergent drawer, the white vinegar into your washer drum, and execute a hot wash cycle with the machine empty. The white vinegar and baking soda clean and deodorize the machine from the inside out to remove unwanted odor.
Use this same mixture when you are cleaning a smelly dryer, too. Wash the entire interior and exterior of the appliance and clean well around the seals.
Your Water Heater May Be Why the Laundry Room Smells Like Sewer
Your water heater is the top suspect if the sewer gas odor comes from the water out of your faucets rather than the drain or vent. Sulfate bacteria flourish if hot water sits in your water heater tank for an extended period, giving your water a natural gas smell.
If your well water isn't adequately treated before entering the system, these odor-producing bacteria are more likely to produce an unpleasant stench.
Find a local expert who handles water heater repairs, have the tank treated with an antibacterial substance like chlorine, and look into why the water heater tank is retaining hot water longer than necessary.
Getting a Sewer Smell Out of the Laundry Room
Your laundry room might have a sewage odor due to a blocked drain trap, vent, or line. If your sink or washing machine isn't draining normally and smells terrible, a blocked plumbing vent pipe may be at fault.
While it's usually released from your home, sewage gas from your lines piles up and back up into your laundry room when the sewer line is blocked.
Blocked vents are more typical immediately following a period of minimal use. Lack of use and a foul smell or sewage odors suggest water traps or the sewer pipe may be the issue. Getting rid of smell from laundry drain is important. A reliable plumbing company can unclog any blockages and ensure your system operates efficiently and odorlessly.
These clever tips on how to get rid of laundry room smell help you address the foul odor quickly. Any house smell is inconvenient, and a sewage smell in your home is nasty. Whether you suspect a septic tank issue or a blocked drain or are uncertain of the cause of the sewage odors, solve them quickly with straightforward troubleshooting.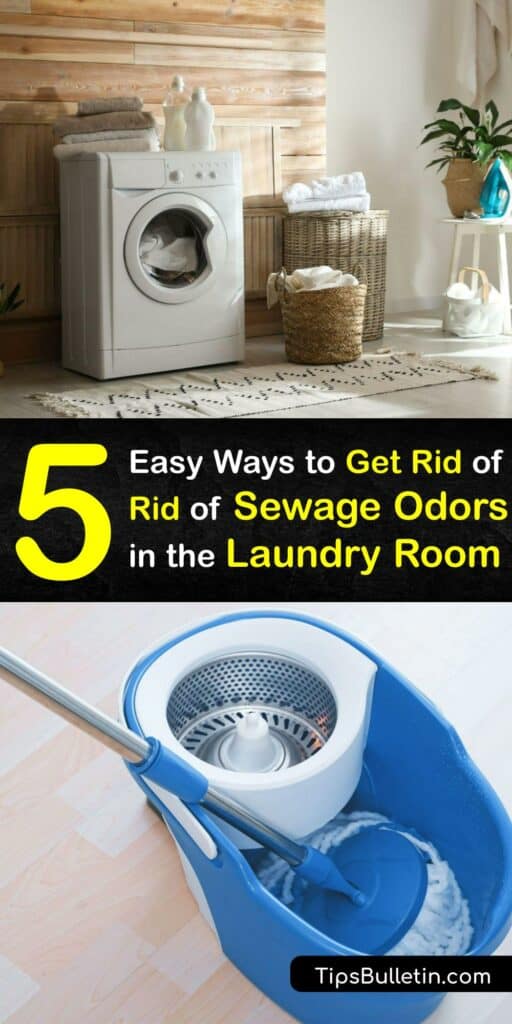 If you loved this article detailing sources for sewage smell in the laundry room, please share these brilliant tricks for how to fix a sewer smell in the laundry room with your friends and family on Pinterest and Facebook.