If you live in an apartment with just enough space for a window box or have only moderate amounts of light for plants, then growing shade flowers for pots and containers may be the perfect solution. These plants display vibrant leaves, flowers, and are generally easy to care for, as well.
Equally, there are plenty of shaded pockets in gardens that homeowners are continually trying to fill. This dilemma occurs especially where large tree branches shield the sun's rays from lower-lying plants.
Strategically setting up potted flowers for shade not only fills in these gaps but adds a unique sense of style when coupled with large antique urns. And, let's not forget those lovely sprawling porches that would benefit from some bold color choices and fanning green leaves.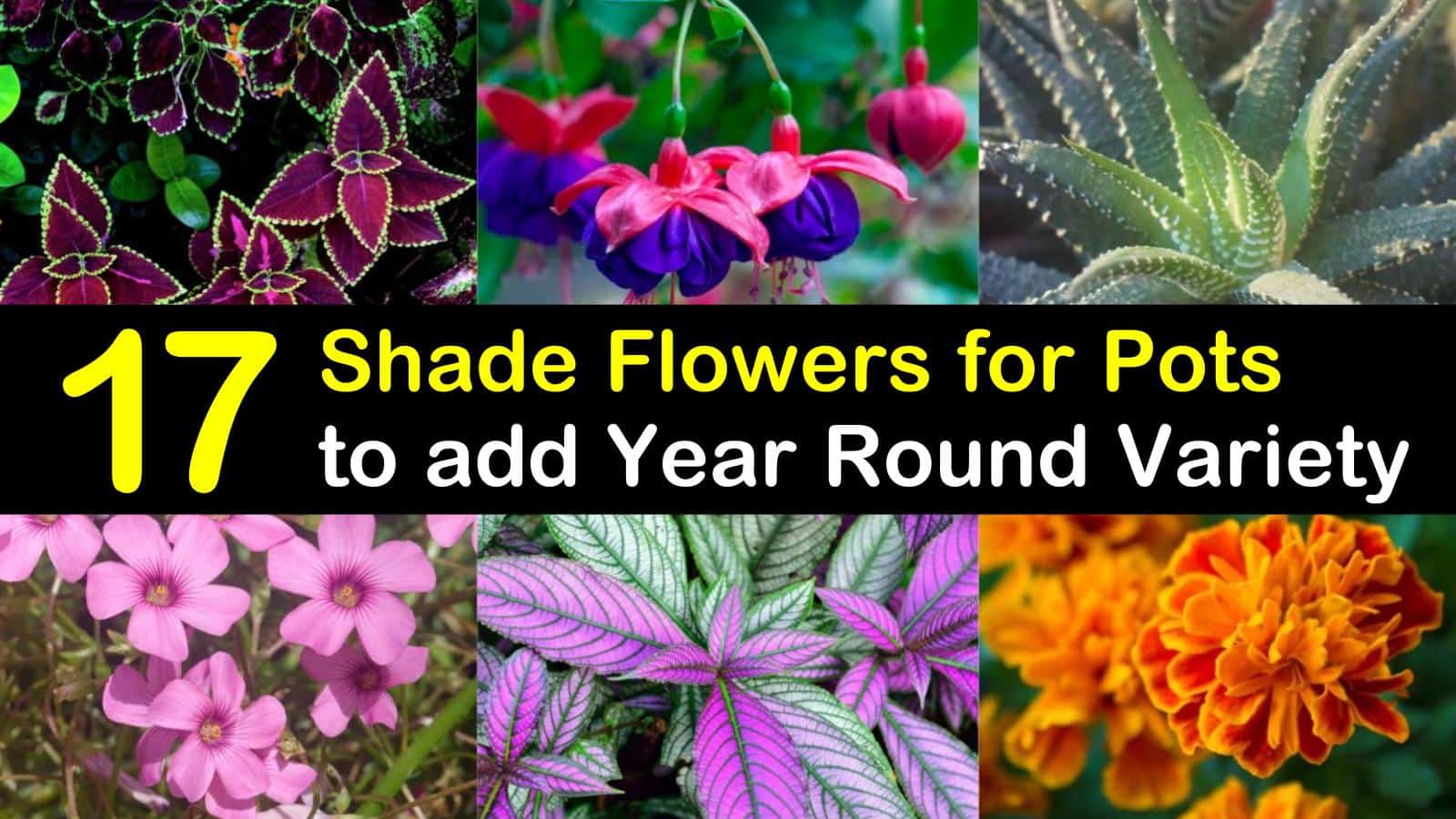 Jaw-Dropping Potted Flowers for Shade
Shady container plants make excellent additions on porches, don't take up much space to keep walkways clear, and handle being out of direct sunlight wonderfully. No matter what your situation, it's clear you need one of these shade-loving plants in your life.
Choose your plants wisely depending on where you will place the containers. Some annuals that thrive in dry shade won't do well in wet conditions and vice versa.
There are so many choices that it can be challenging to narrow them down to one or two. Add miniature roses for shady areas or a plant that droops down gracefully from a hanging basket.
Keep an eye out for unwanted pests, too. Kill aphids on succulents and other plants with a steady stream of water or handpick them off if there are only a few.
Sweet Potato Vine (Ipomoea batatas): A Colorful Vining Plant that Thrives in Shade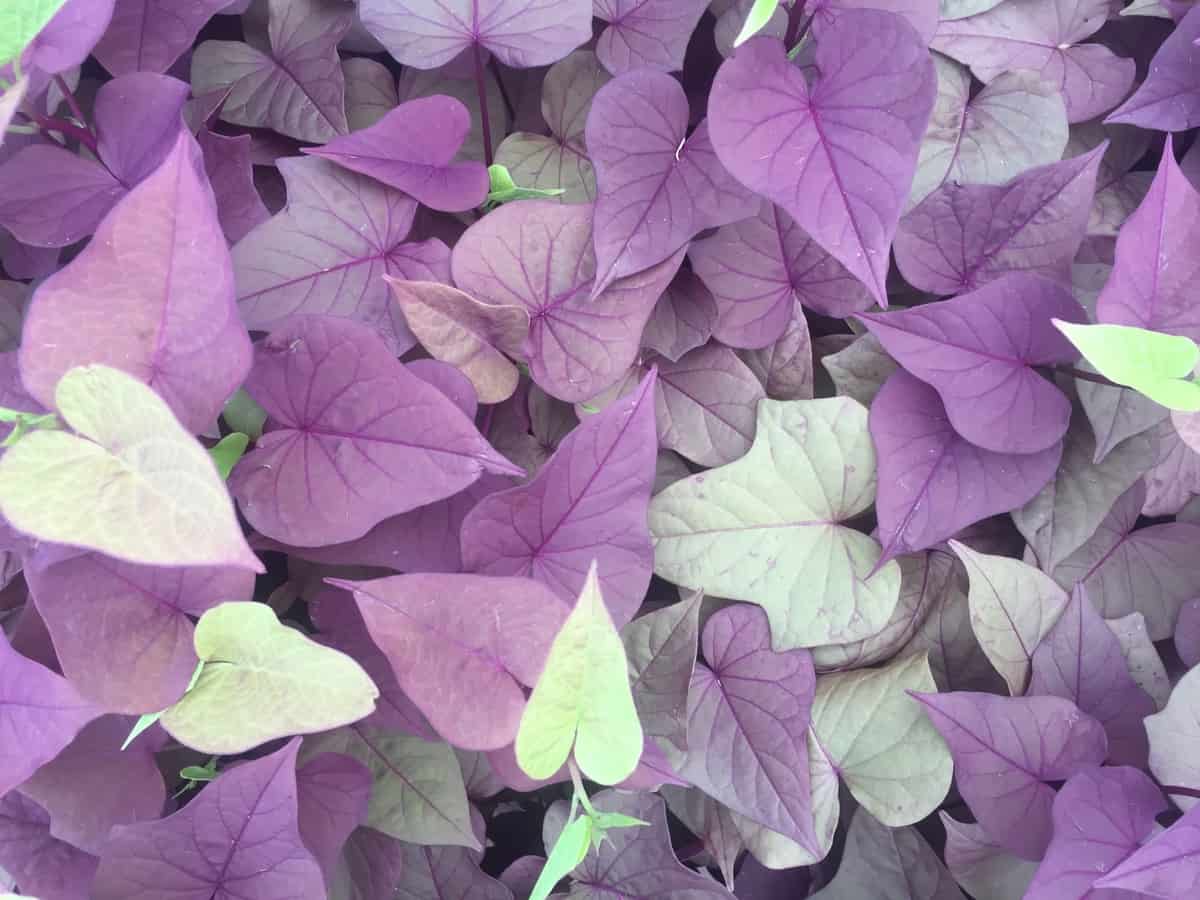 This attractive plant is much better known for its attractive leaves that come in bright colors than for any flowers. While sweet potatoes may seem like a strange item to adorn a list of shade flowers for pots, their long, sprawling vines are lovely when dangling from hanging baskets or a window box.
These leaves range from bright green foliage to deep purple. Even though sweet potatoes tend to love the sunlight, they do just as well in partial shade, too.
Because this plant is such a fast-grower, placing it in a container will briefly slow down the growing process. For best results, plant the vine in the spring and keep it in moist, well-drained soil.
Creeping Jenny (Lysimachia nummularia)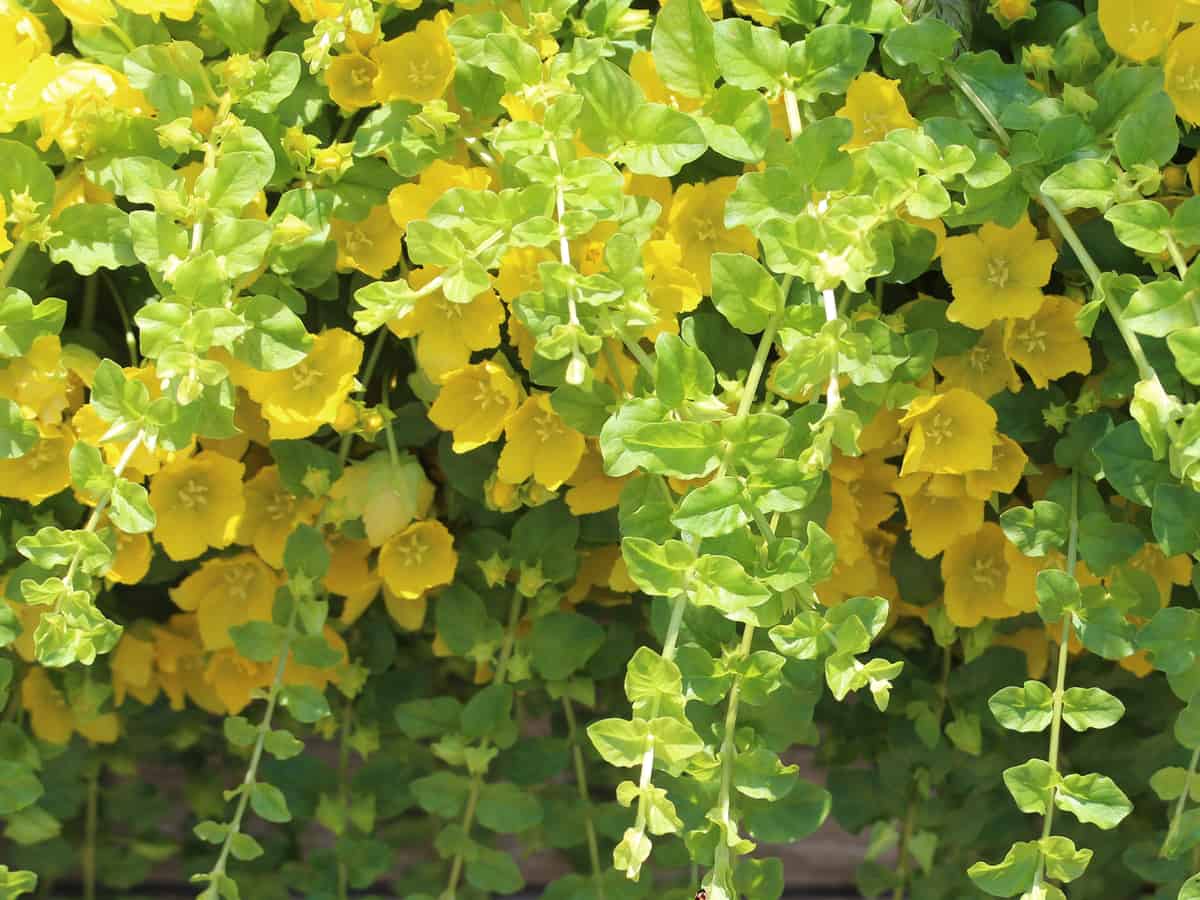 Another plant well-known for its vines, rather than colorful blooms, is Creeping Jenny. These dangling vines display a golden hue when adequately cared for and maintained. The lovely limbs are what make using Creeping Jenny for hanging baskets, window boxes, and even rock gardens, so appealing.
Placing the plant in partial shade is not just a convenient way to use up space under a shady window. Being exposed to too much sunlight will drain the yellow color from the leaves. Even though this will still leave you with delightful, lime-green vines, it is not the desired color so often associated with the Creeping Jenny plant.
As a bonus, the Creeping Jenny is one of the deer resistant shade flowers and plants. Usually, deer prefer to get a better-tasting meal elsewhere.
Spotted Dead Nettle (Lamium purpureum)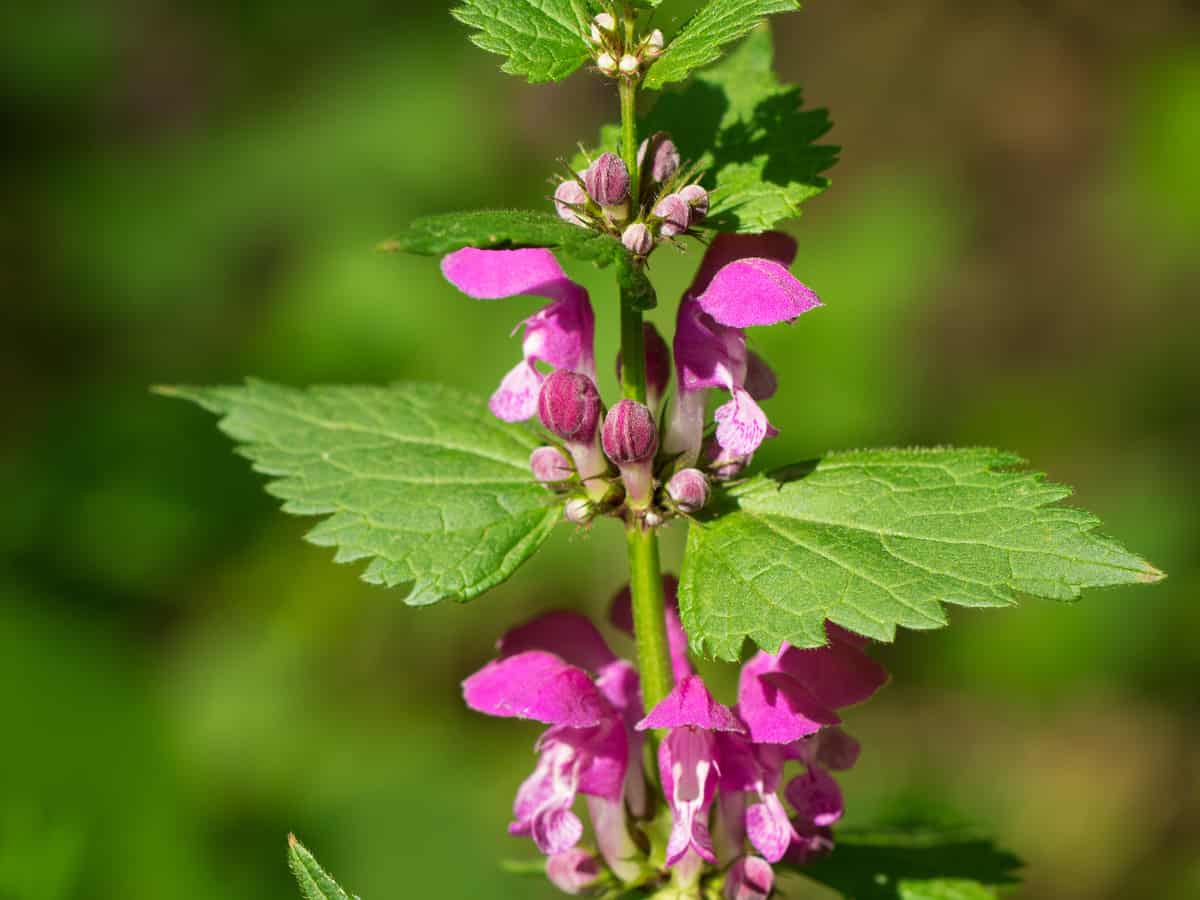 Spotted Dead Nettle is ground cover perennial that is highly invasive. The plant's ability to grow in almost every problematic growing condition makes it one of the easy to grow shade plants that thrive in both full and partial shade.
Spotted Dead Nettle produces throughout most of the US and survives in loamy, sandy, or even clay soils. While this plant is an excellent way to fill in shady areas in your garden, ensure that this is the right plant for you. It increases and spreads just as fast, often where you do not want it.
Mexican Marigold (Tagetes lucida): Vivid Potted Flowers for Shade or Sunshine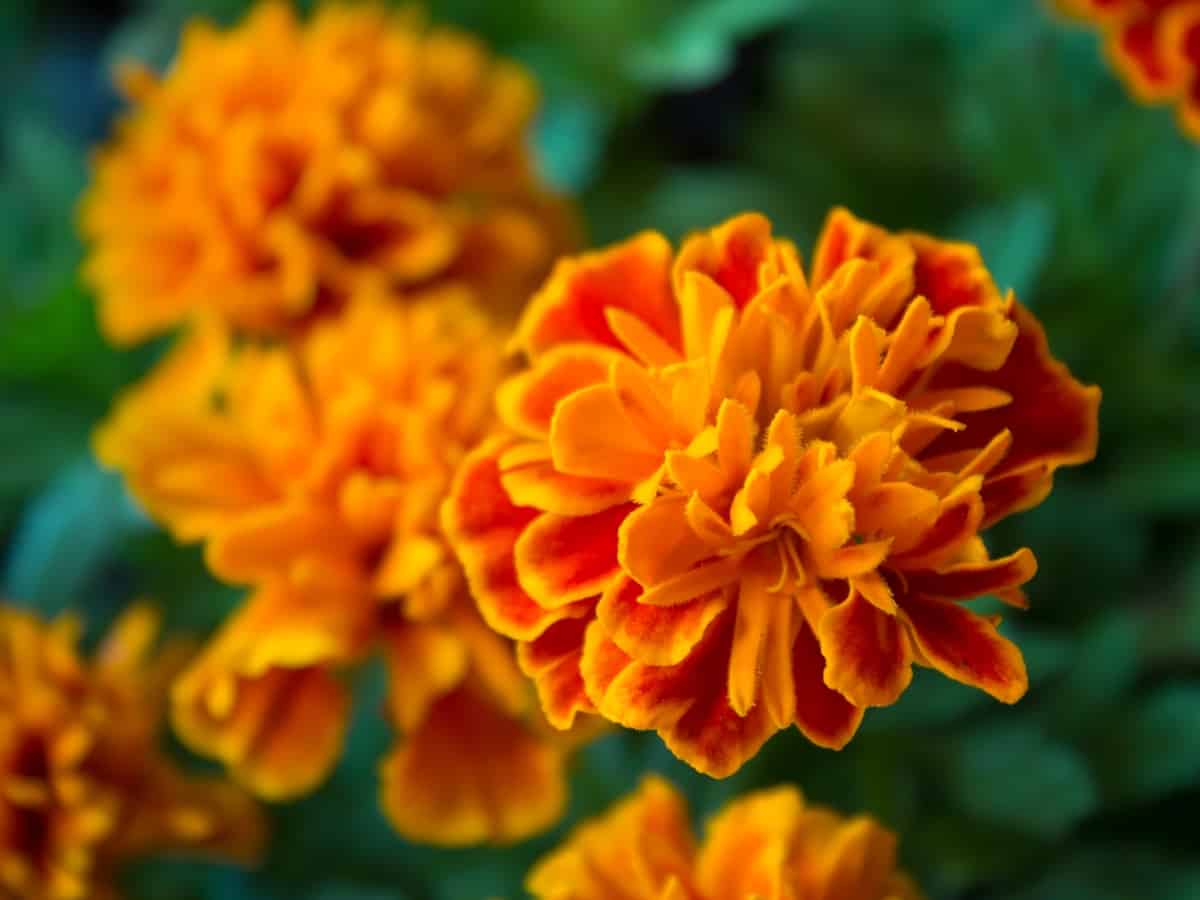 If you love eye-catching color, then the Mexican Marigold is the one you've been waiting to find. Not only do these fragrant flowering plants keep gnats away from you when outside, as well as mosquitoes, but they are also easy to maintain.
For flowers that are easy to grow, the Mexican Marigold can withstand being placed in full sun but is also an excellent specimen for shade gardening. They are not picky. Blooming in late summer and lasting throughout the fall, golden-yellow flowers erupt like tiny sunbursts from the ground.
Marigolds are flowers that are easy to grow both outdoors in the garden and in containers. Their rapid growing speed also alleviates the stress of waiting long periods for flowers to sprout.
Coleus (Solenostemon)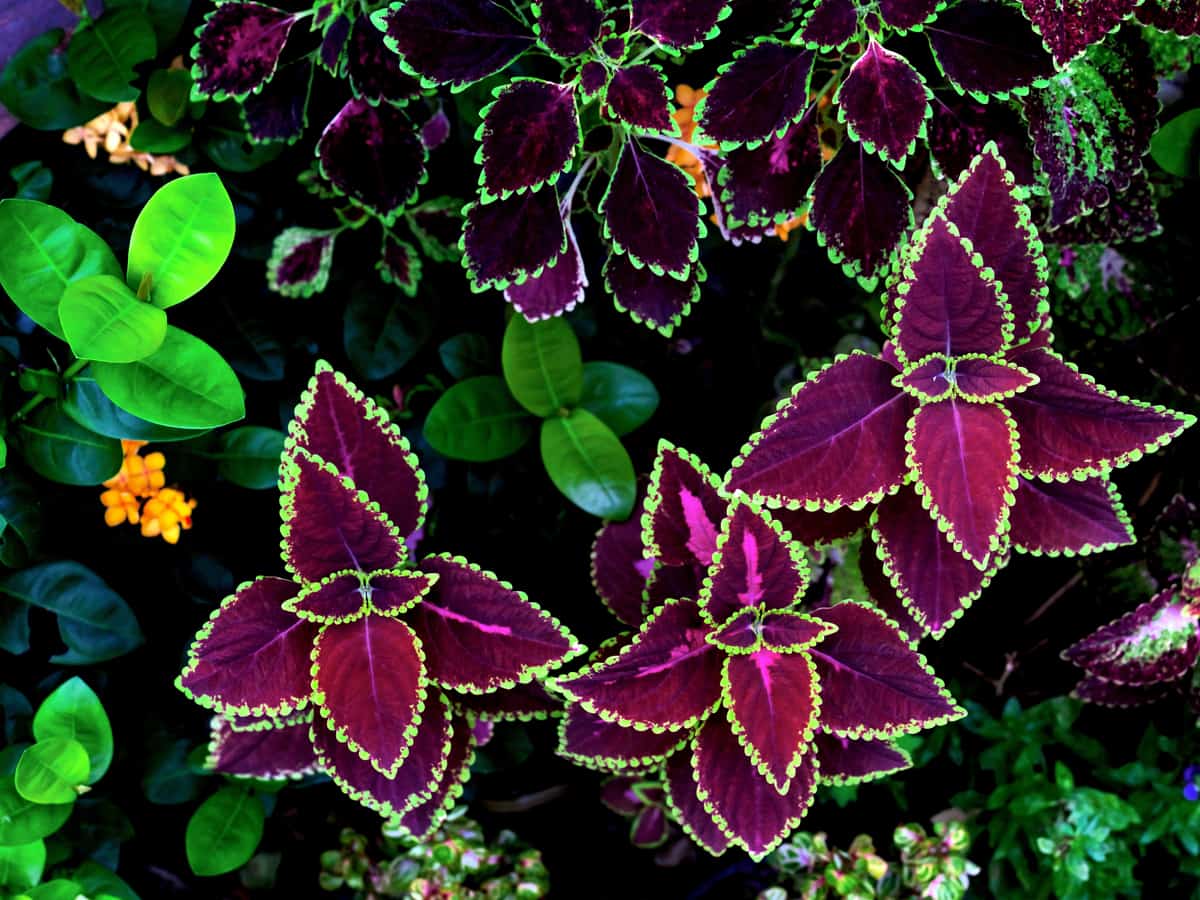 Coleus is a low-growing plant that looks similar to Crotons and is one of the most colorful shade annuals because of its striking foliage. These partial shade area residents use colorful leaves to distinguish themselves from other ferns and plants. They also grow incredibly fast, which is why many use them for container planting.
Placing the Coleus in a container that it remains in even while in the garden helps stem growth. These types of container gardens can have a unique effect on the look and style of your garden.
When growing your Coleus in a container, however, the plants need more frequent waterings. Growing them this way will also regulate the growth of your lovely shade plants too, making them easier to manage. In the summer months, spiky flowers will even appear to break up the vibrant foliage.
Wishbone Flower (Torenia fournieri): Funny-Faced Shade Flowers for Pots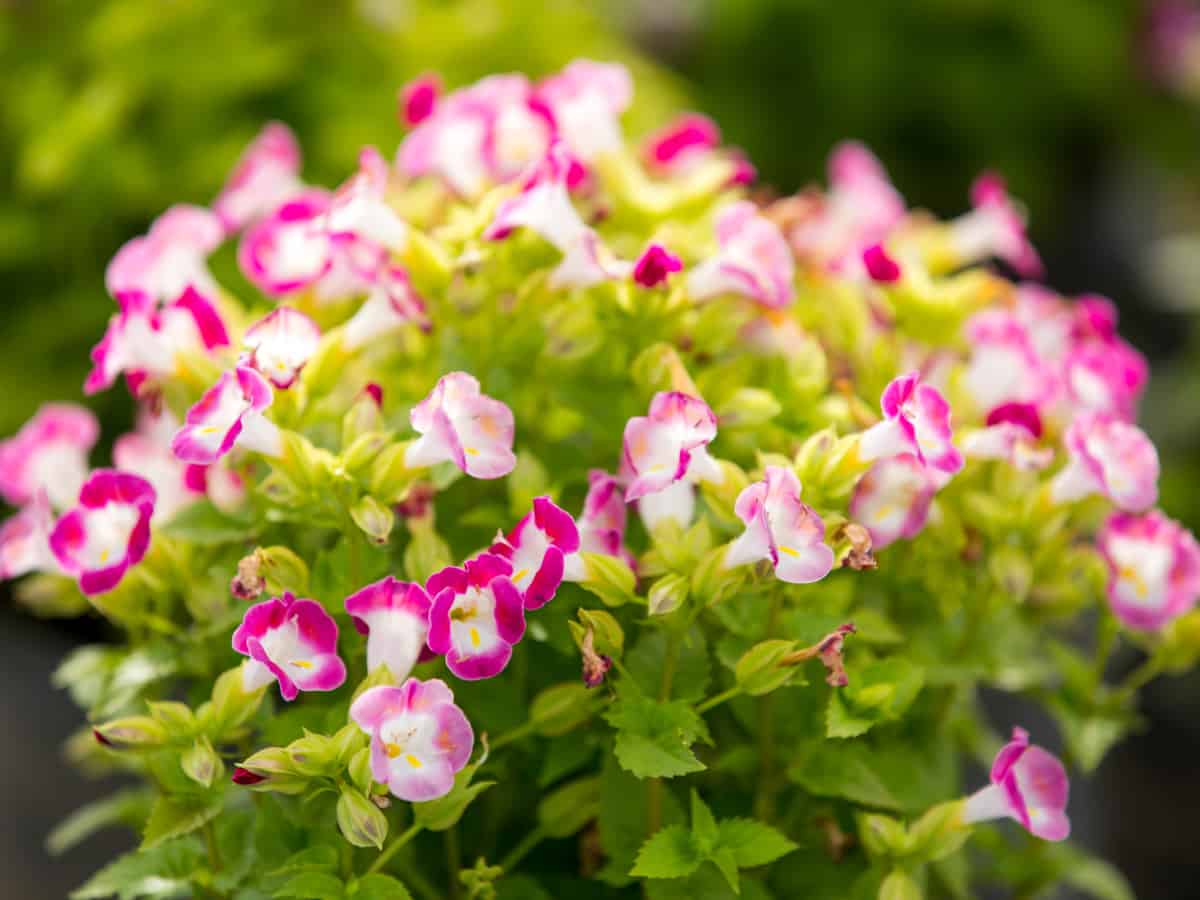 Wishbone Flower is not the only quirky name associated with Torenia fournieri. Among its many other names is the "Clown Flower" and "Bluewings." All reference the distinctive characteristics of the Wishbone flower, from its bluish petal tips to its funny-faced shape.
The funnel shape of these container annuals or those planted in your yard is what makes it so attractive to pollinators like hummingbirds, while its cheerful appearance is what makes it appealing to gardeners.
Wishbone flowers bloom in early summer lasting until the first frost. Not only does the bloom time last an incredibly long time for these flowers, but they will also thrive in partial and full shade.
This characteristic makes adding the Wishbone Flower and ideal resident in your shade garden. It provides splashes of color for months on end in some of the darkest corners of your garden.
New Guinea Impatiens (Impatiens hawkeri)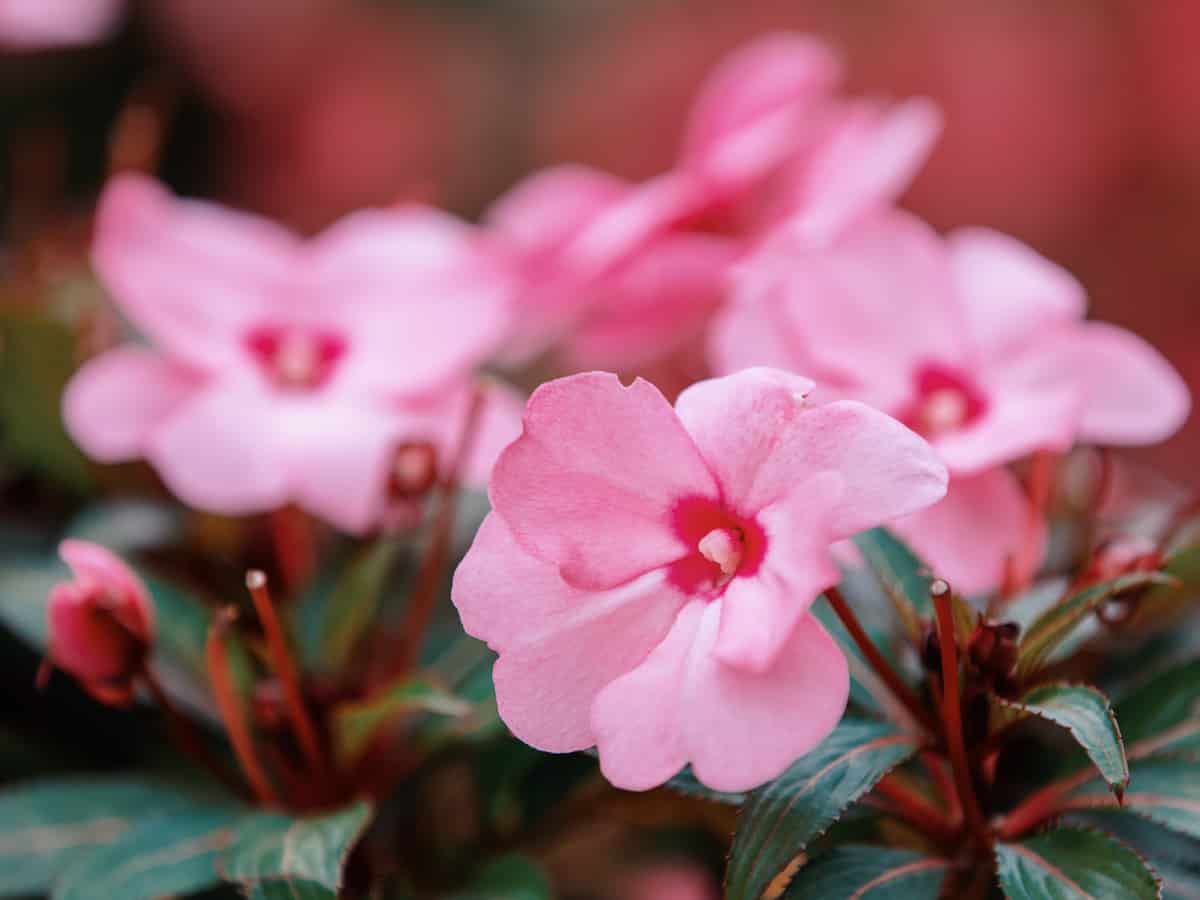 New Guinea Impatiens is a colossal hit among gardeners. These delicate tropical blooms come in a kaleidoscope of colors that suit every garden's color scheme.
Even more, Impatiens survives shaded areas outdoors or plantings in containers inside. While Impatiens loves warm weather, typically growing in between hardiness zones 10 and 12, they do not enjoy being in direct sunlight for prolonged periods.
Instead, set Impatiens in an area where it will receive plenty of morning sunlight. When the afternoon sun hits, however, they should be in a cool and protected area beneath the shade.
Tuberous Begonia (Begonia tuberhybrida)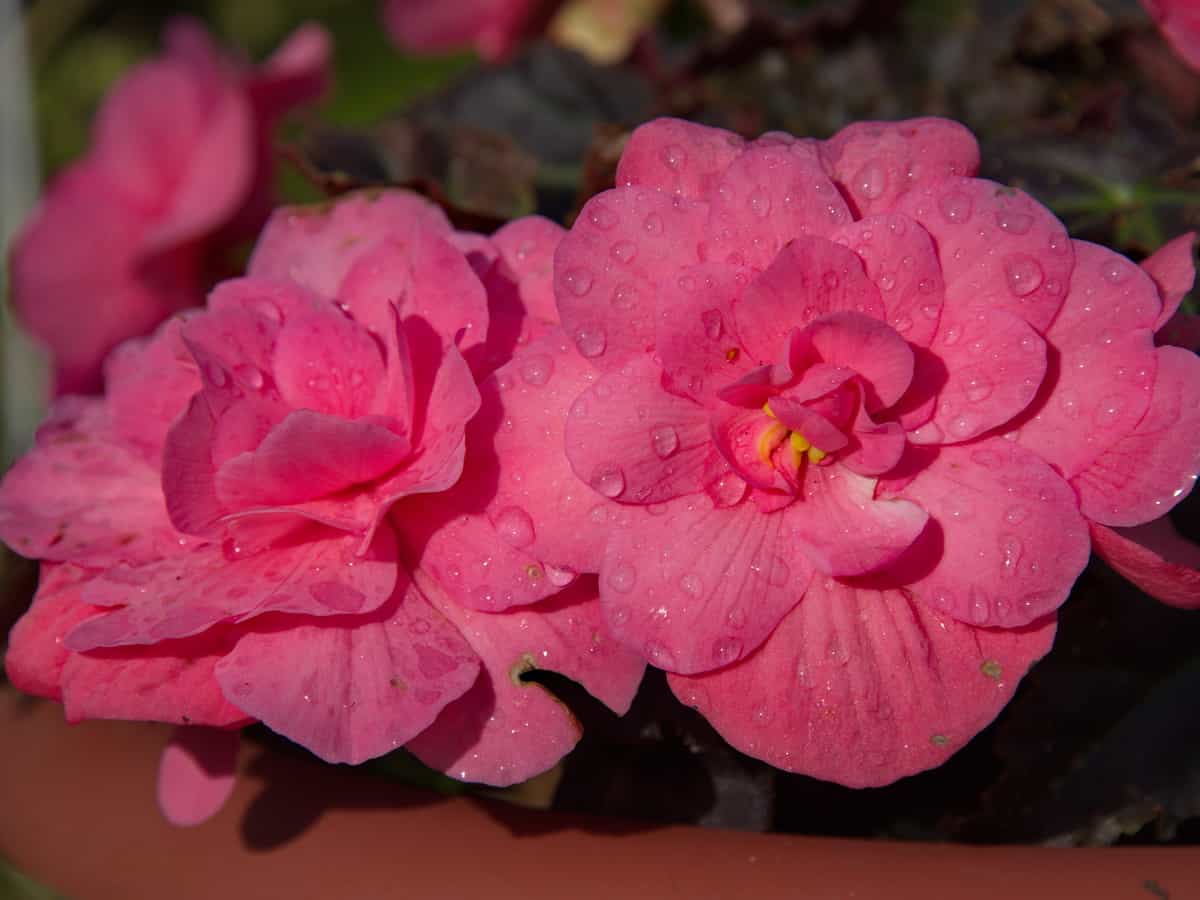 Tuberous Begonias are easy to grow flowers in pots that create picturesque hanging baskets, trellises, and window boxes when grown in the cascading variety. These rose-like flowers range in color from pristine white to blood-red and love cool climates.
The necessity to keep these dazzling flowers out of the heat makes them spectacular plants to grow in the shade. While lovely to look at, Tuberous Begonias are also loved by insects that do not have your flowers' best interest in mind.
This setback is no trouble at all, however, when you know the very best way to get rid of spider mites and other common garden pests. Routinely watering your plants is also a great way to keep pests out of your yard before they even enter.
Lemon Balm (Melissa officinalis): The Best Plants for Shade and Repelling Insects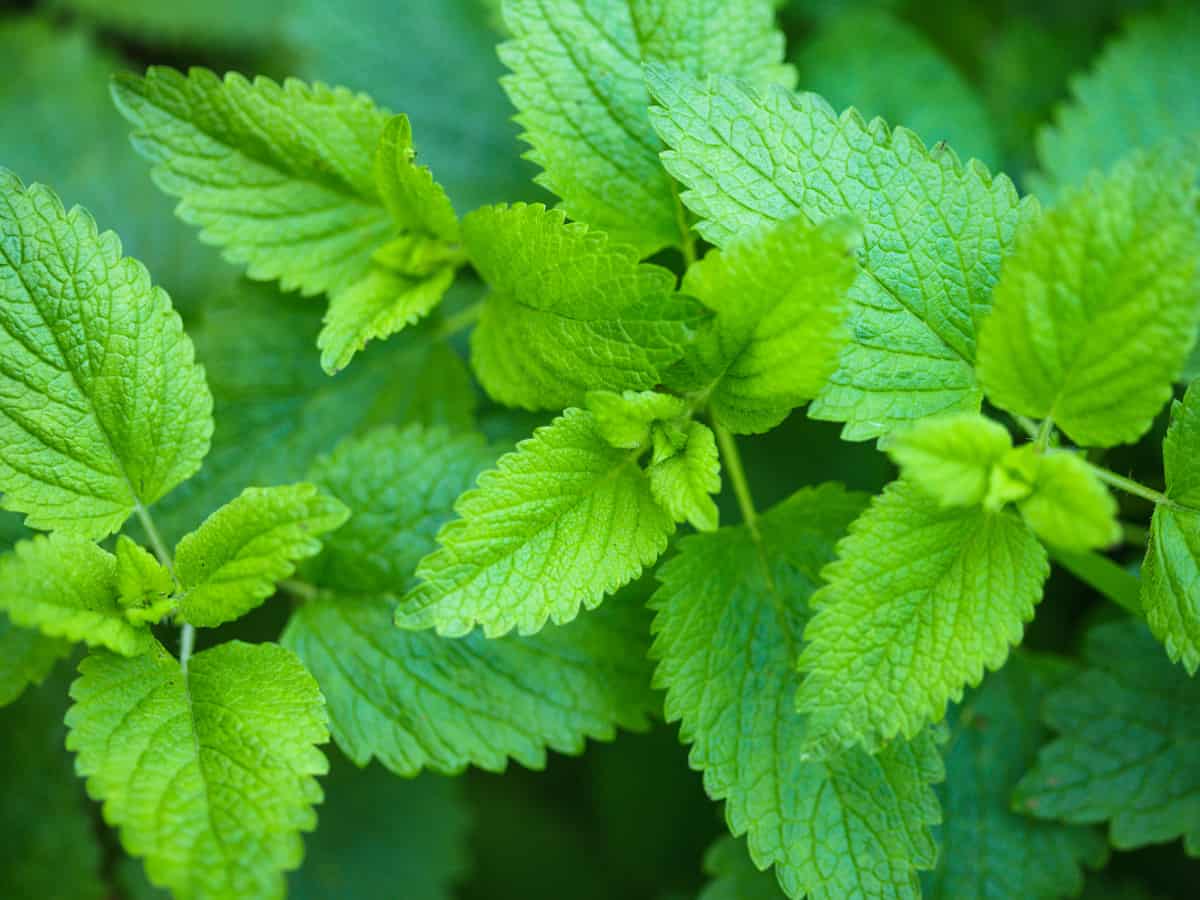 Growing Lemon Balm as a shade container plant provides many benefits to the grower. Not only will you have access to the delicious herb, but it is also a highly-fragrant plant. The citrusy fragrance of lemon balm is one solution for how to kill silverfish, and you can even add it among plants to repel mosquitoes.
Both reasons make this an incredible resource to have indoors. Maintaining your Lemon Balm plant is relatively simple. It will gladly grow in part shade outdoors but may require a little more direct sunlight if kept inside.
A nice, steady flow of water is necessary for adequate growth along with well-drained soil. Choose some shade loving vegetables to grow nearby and you will have a fresh supply of this delightful herb and yummy veggies whenever you want.
Fuschia Flower (Fuschia magellanica)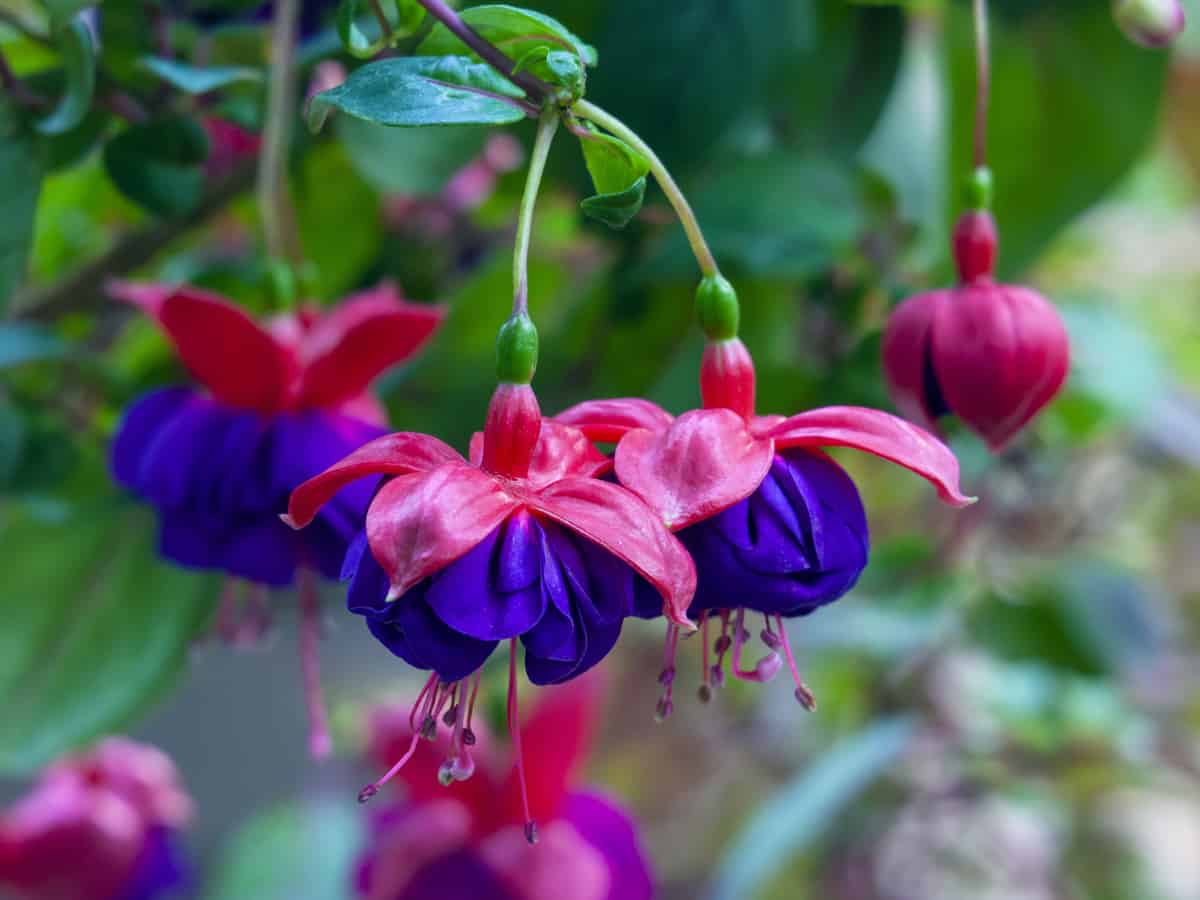 The unique drooping lilt of the Fuschia Flower makes it one of the best plants for window boxes that are placed in shady areas. Imagine the dramatic effect of those pink and purple flowers dangling over a white container on your window sill.
If that doesn't sell you, the creeping vine-like stems also make it a fantastic candidate for your hanging baskets.
Make sure to keep these beautiful but toxic plants out of reach of pets and children. Like most potential container plants, the Fuschia Flower loves a partially sunny spot that offers some shade as a respite from the heat, especially in hot summers.
If you plan on growing them outdoors in containers, bring them inside when the weather starts to get chilly. These flowers grow best in USDA hardiness zones 6 to 9, which gives you an idea of how warm they like to stay.
Persian Shield (Strobilanthes dyeranus): Shady Container Plants with Vibrant Foliage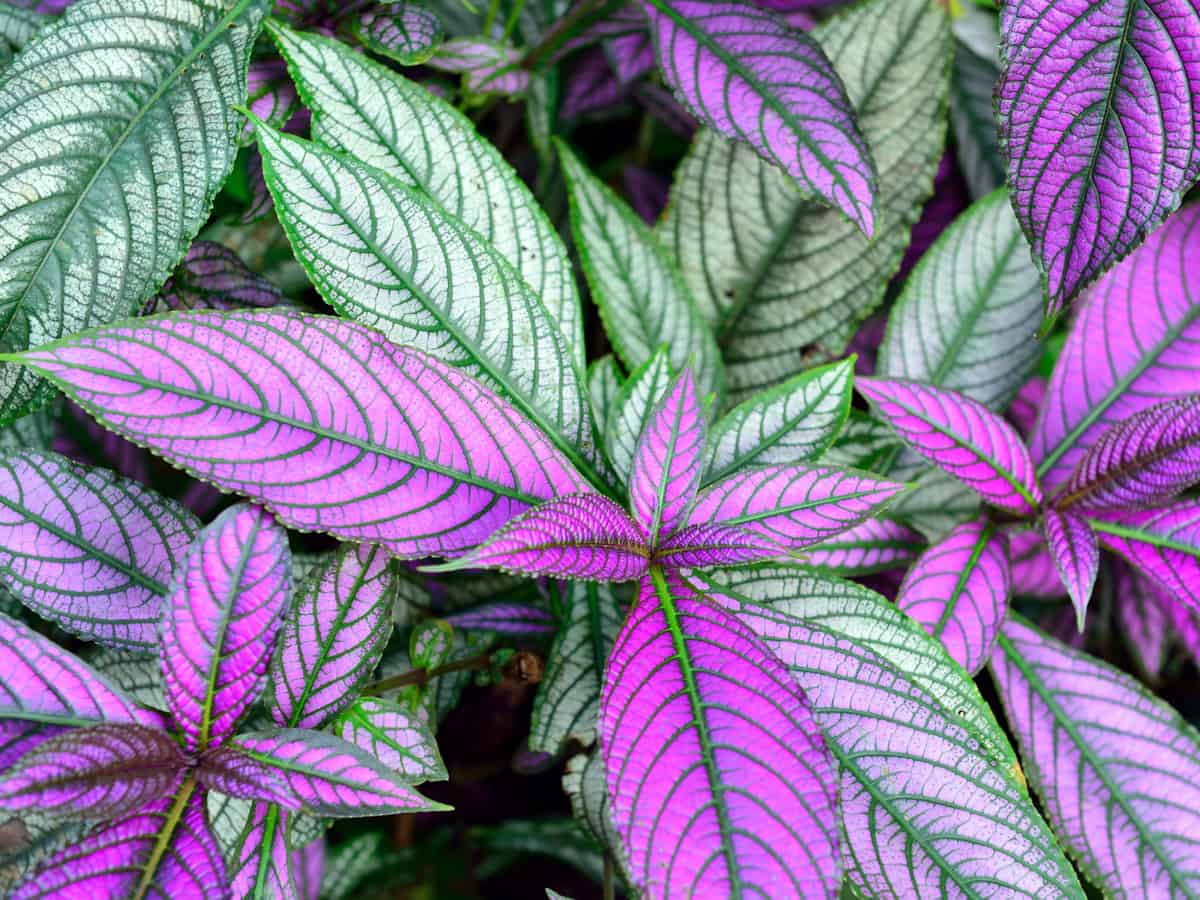 If you're on the lookout for more foliage plants, you've found a great selection with these unusual specimens. Similar to the other garden plants with impressive leaves, the Persian Shield displays splashes of royal purple amidst shimmery silvery outlines.
When grown indoors, these lovely leaves are yours to enjoy practically year-round. Despite its name, the plant originated in Myanmar as evergreen plants for pots or the garden that thrive in hot climates.
Even with its love of warm weather, these strikingly beautiful plants for shade need relief from the hot sun shining on your gardens. In late fall, the vivid leaves are joined by purplish-blue flowers that last until the first frost.
False Goat's Beard (Astilbe)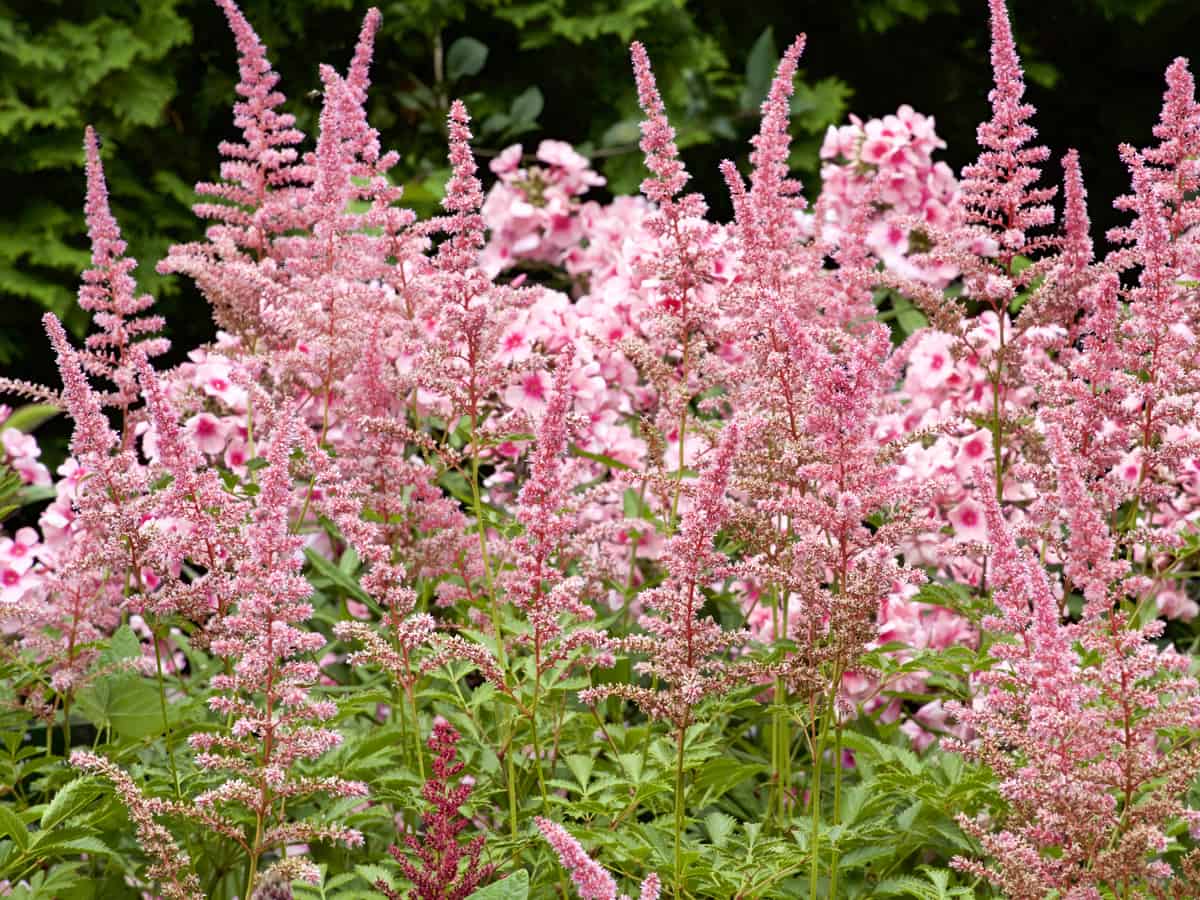 Astilbe plants are low-maintenance potted flowers for shade that bring bright, fluffy brushstrokes of color with their feathery stalks. These lovely flowers bloom in mid-spring and last through the end of summer.
They can grow anywhere between six inches to approximately two feet tall, making them excellent-sized plants for containers. Astilbes thrive throughout most of the United States, except for regions with hotter temperatures. In these areas, you want to ensure they are given plenty of shade and water or kept out of the way indoors.
Oxalis (Oxalis Spp.)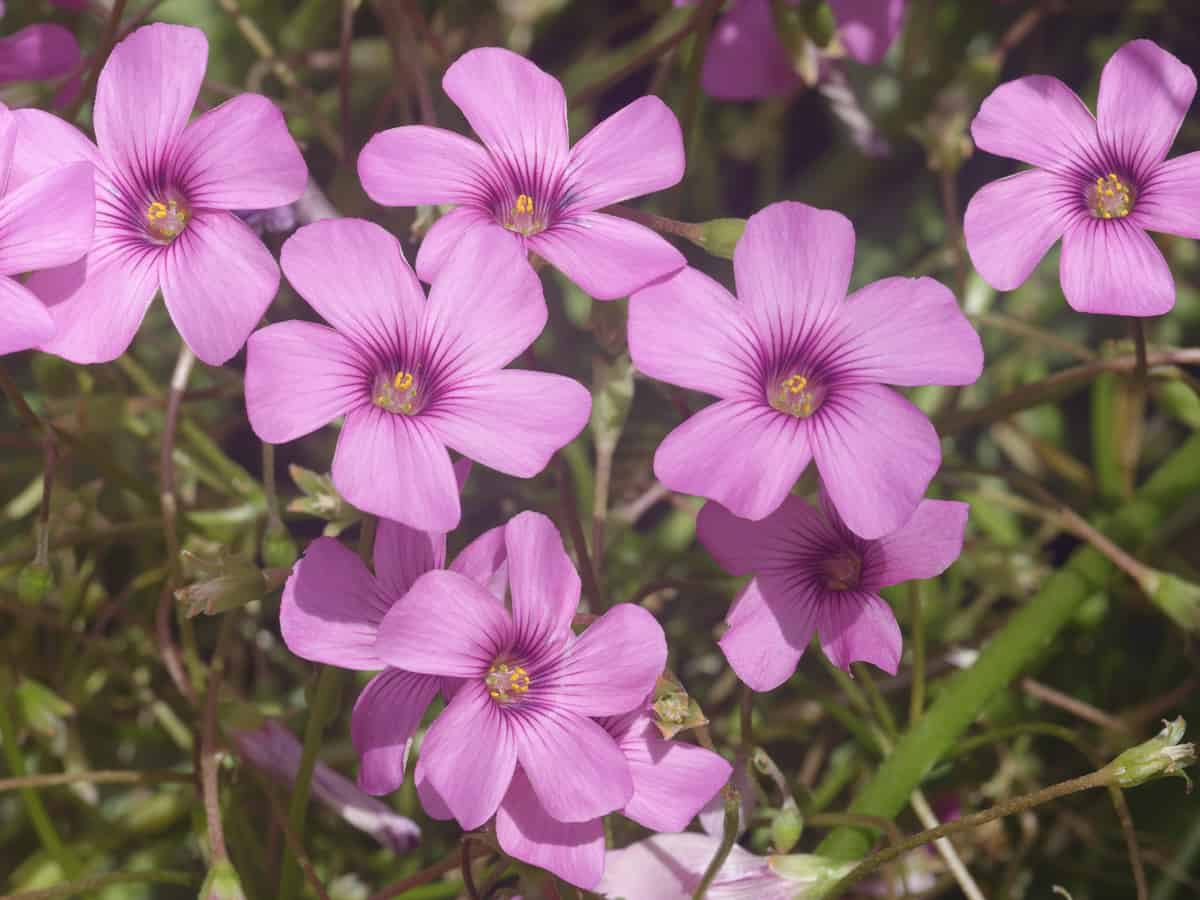 A native of Central and South America, as well as Southern Africa, the Oxalis resembles an iconic European plant. Sometimes referred to as False Shamrock, Oxalis still represent good luck deceptive appearance. The clover-like leaves can either be green or a deep purple hue, making it a highly notable plant to behold no matter what its color.
In addition to their strange-colored foliage, at night, these leaves close up like tiny umbrellas. Starting in late spring, Oxalis sprouts lovely pink, white, or yellow flowers, contributing to the year-round interest of these shady container plants.
While Oxalis does well in both indoor and outdoor garden settings, the plant is poisonous for pets to consume. Keep them out of reach when finding their perfect perch.
Christmas Rose (Hellebores): A Shady Perennial that Blooms as Early as December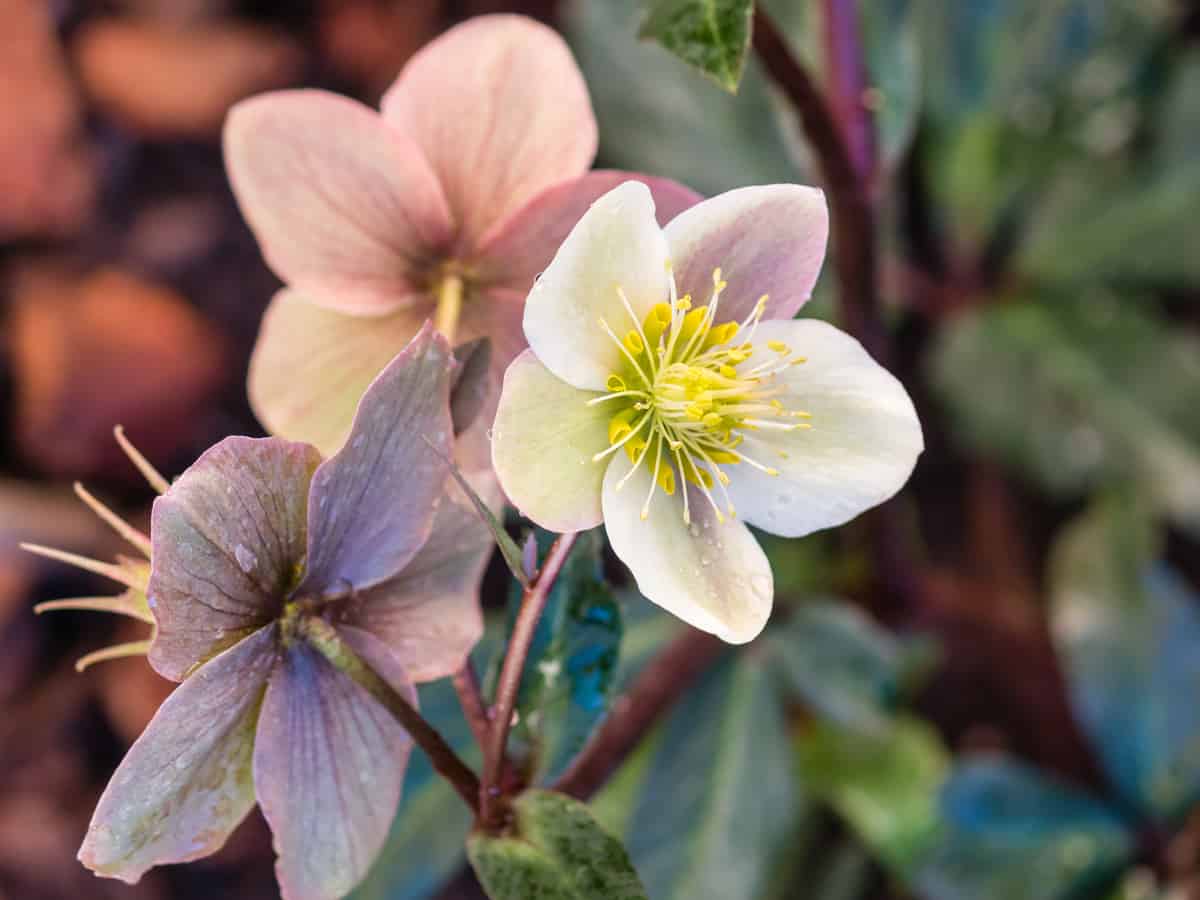 Another shade-loving perennial, the Christmas Rose is one of the first bloomers of the season. In warmer regions, this rose-like flower will bloom as early as December, hence its nickname of Christmas Rose.
However, in colder climates, the buds remain tucked away until spring. Christmas Roses reach just under two feet tall and can grow as well outdoors as they do in pots.
These flowers enjoy both partial to full shade and love those shady spots beneath trees. Keep their soil moist and rich in organic matter to keep them flourishing.
Coral Bells (Heuchera)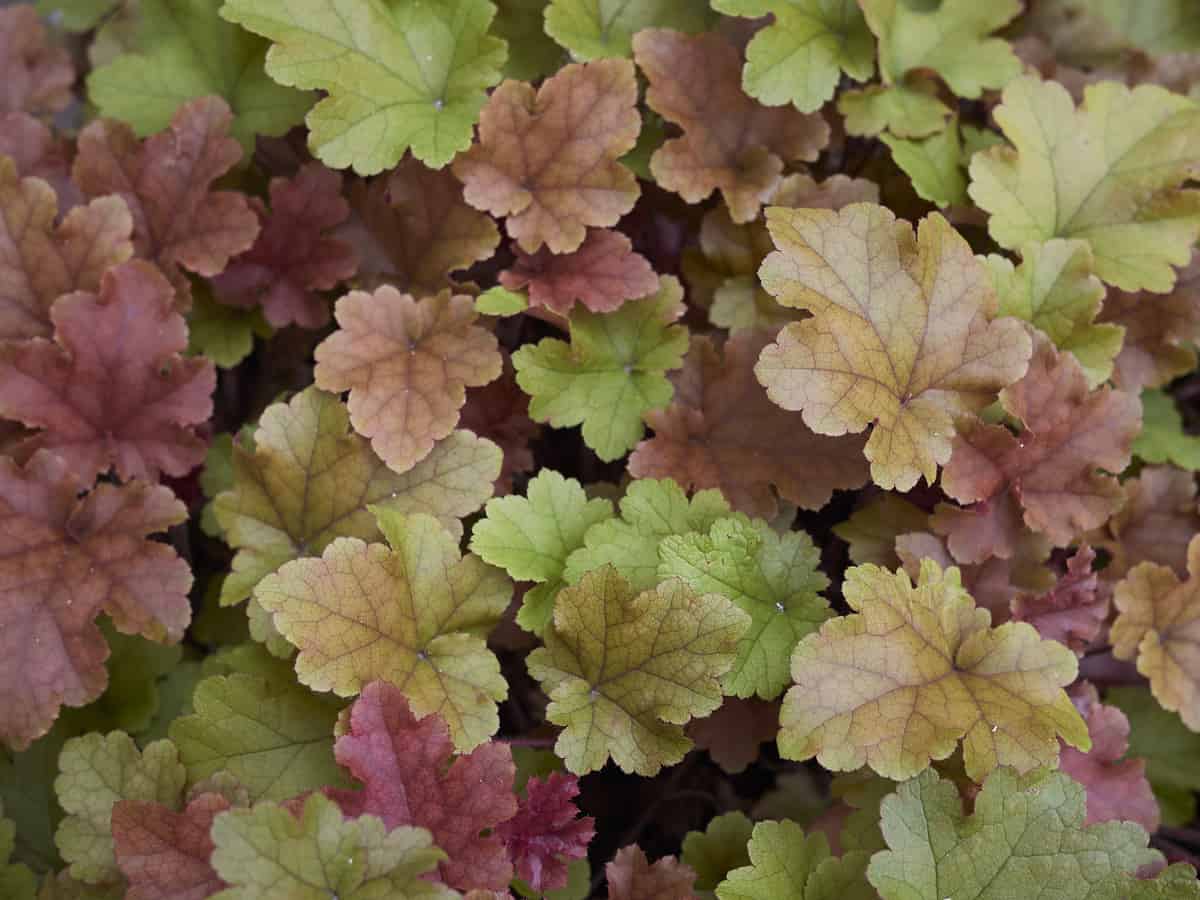 If you're interested in plants with unique colorful foliage, look no further than Coral Bells. While these shade plants produce stunning coral and white spikes of flowers in the late spring, their crowning achievement is the multicolored leaves surrounding them.
These impressive leaves are why Coral Bells regularly appear as groundcover plants. For gardeners looking to fill in low spaces on their window boxes, or shaded areas around trees, these plants are a spectacular choice.
Zebra Cactus (Haworthia): Shade-Loving Succulents for Container Gardening
Contrary to what some might think, there are a significant number of succulents that prefer the shade. Plants like Haworthia are among that list and equally enjoy life as a container plant. Nicknamed the Zebra Cactus for its white stripes, these plants love basking in the light but shy away from direct sunlight.
This love for the shadows makes growing them in the shade, whether on porches or balconies, ideal. Naturally, these succulents prefer warmer weather.
If you plan on growing them indoors, then the region you live in won't matter anyway. As an unusual specimen of indoor shade plants, Haworthia prefers fast-draining soil, which can be difficult to replicate using traditional potting soil. Instead, mix in some aquarium gravel with the soil to make it easier to drain. Your beautiful succulent with thrive!
Columbine (Aquilegia canadensis)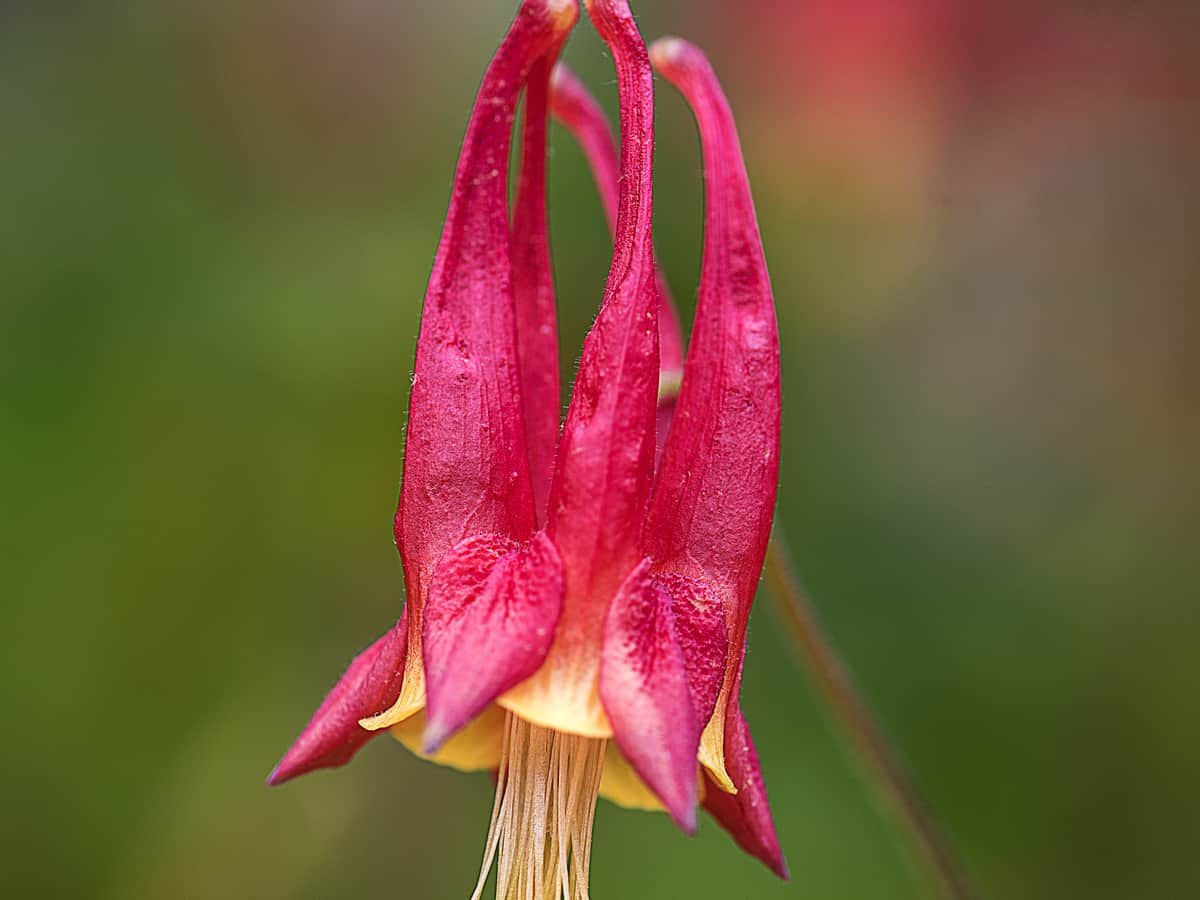 Columbine is one of the easiest flowers to grow from seed. With a dainty and delicate appearance, Columbine is a sturdy flower that thrives in almost every pocket of the United States.
These flowers are also drought tolerant and attract pollinators like hummingbirds, bees, and butterflies. Its vivid flower petals that come in a wide variety of colors make it an excellent addition to a window box or sill.
To maintain your Columbine flowers, ensure they get enough sunlight throughout the day but enough light shade to keep them from wilting. This highly-revered state flower of Colorado blooms in the early spring and displays colors ranging from blue to pink to yellow.
Columbine is also highly susceptible to pests like leaf miners, which can easily be eliminated using diatomaceous earth. This method also works as an effective fly deterrent.
If you have a pest problem in your yard, like squirrels, chipmunks, or rabbits, you may want to reconsider your plant choices from those listed above. Growing plants squirrels hate will deter them from your yard and create a nibble-free zone that you will be able to enjoy. Choose daffodils, hyacinths, and more to keep rodents out.
Now that you have seen the many different shade plants out there, certainly the one for you is well within reach. If not, there are still many shade-loving plants to choose from, including Hydrangeas, Japanese Camellia, and Plantation Lilies. Finding the right color, look, and function for your garden is a tough job, but now you are an extra step closer.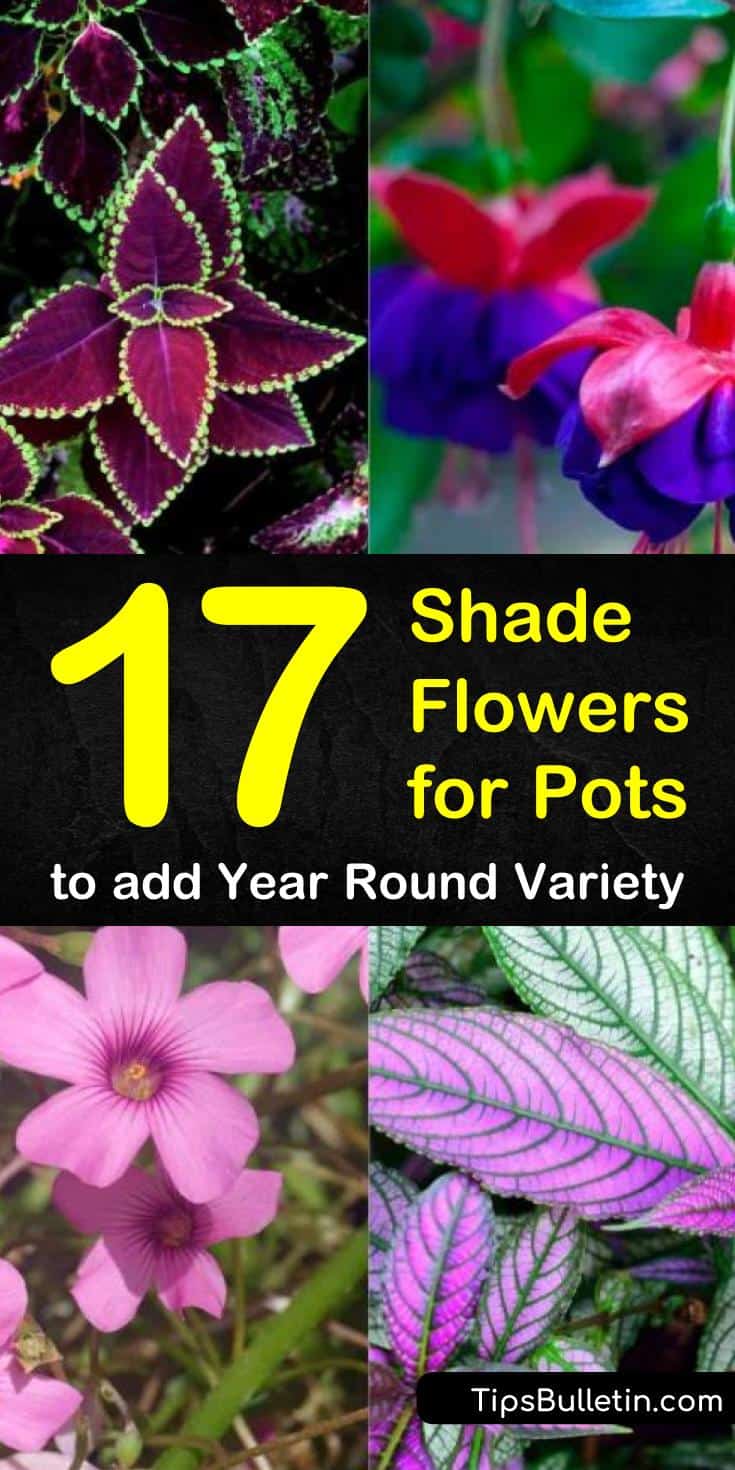 If these shade container gardening tips and ideas pointed you in the right direction for your own shade garden, please share these numerous shade flowers for pots with friends and family on Facebook and Pinterest.