Not everyone's landscaping is blessed with constant direct sunlight. Sometimes, you have corners, or even entire sections, in light, dappled, or deep shade. Luckily, there are plenty of shade tolerant plants you can utilize to create a truly stunning garden.
Not only that, but many of these shade tolerant plant options will grow beautiful flowers to help add even more color to your garden.Everybody's garden and lawn are different, so it is essential to assess what sort of light situation you have.
Whether you are dealing with partial shade or full shade, hopefully, you find the plant you are looking for in this shade loving plants article.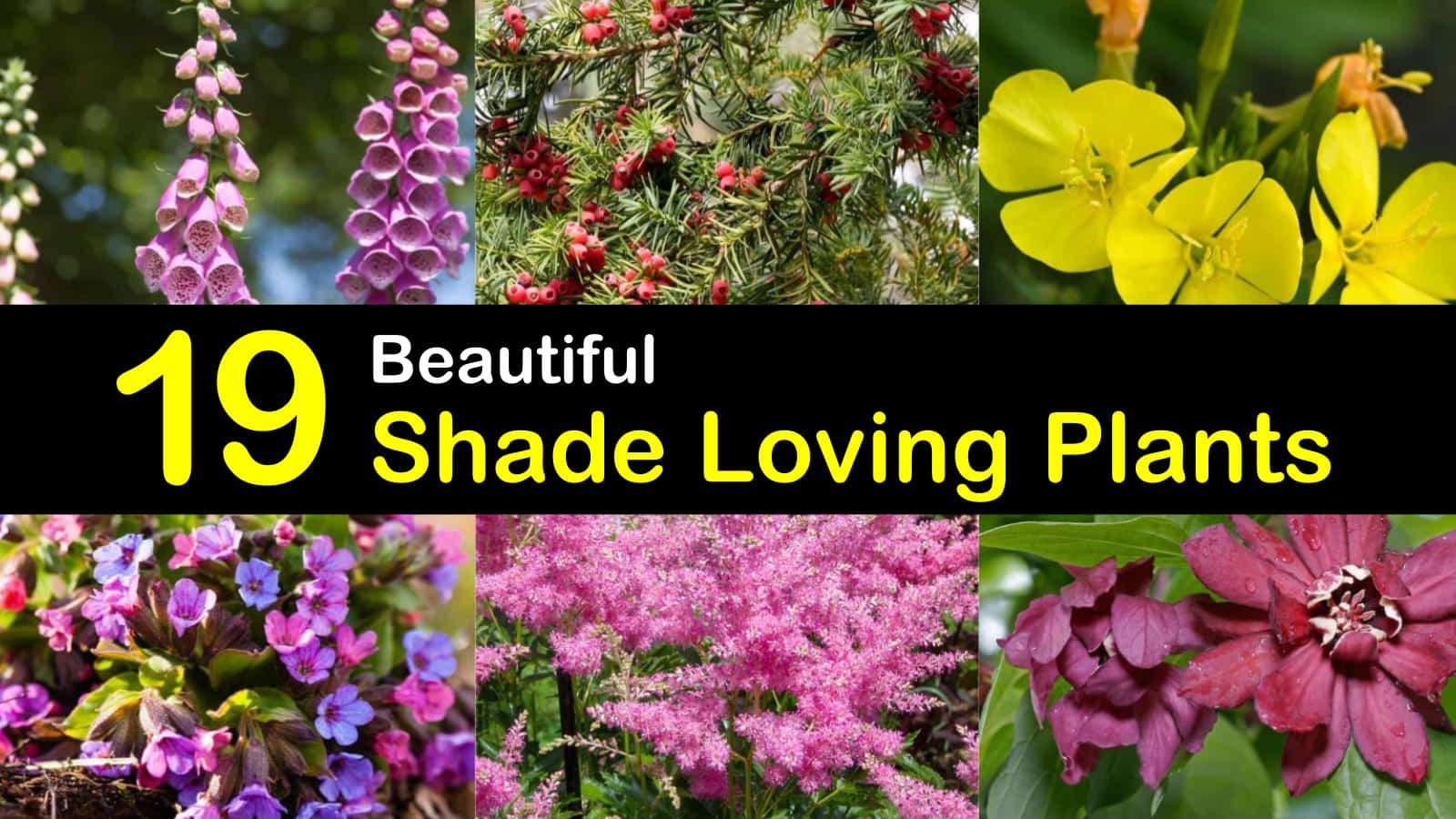 In addition, there are numerous vegetables that like shade, as well, so it may be beneficial to look into planting some of those, too.
Why Grow Shade Loving Plants?
We all have those sections in our yards that don't receive the same amount of light. Instead of having bare patches in your landscaping or pushing all of your indoor plants to one corner of the house, you can grow shade loving plants.
These plants help fill out your lawn and make your garden look more impressive. Additionally, many shade loving plants and fast growing shade trees can be grown indoors, which will help diversify your indoor garden and mean you can add even more plants around the home.
How to Pick Plants that Grow in Shade
Just like growing any plant, you want to assess a few things about your local area and your garden plot.
What USDA hardiness zone are you in? This information will determine what plants can and cannot grow in your region and climate.
What type of soil do you have? Some plants prefer more acidic soil, like roses for shade, whereas others find acidic soil too harsh. Additionally, most plants want soil that drains well and doesn't retain water for long periods to keep from getting root rot. Determine if your soil drains or retains water.
How much sun do you get? Just because a plant thrives in the shade, maybe it needs a little bit of sun to reach its full potential. Or maybe, it doesn't want to be exposed to any sun at all, like some trees for full shade. Monitor the amount of sun your garden receives to discover which plants need to go where in your yard.
Do Shade Tolerant Plants Require Less Maintenance?
Just because a plant doesn't require as much sunlight as others doesn't necessarily mean that it will be "easier" to grow. While you can probably be more flexible where you plant shade tolerant plants, they are still a living thing and need appropriate care.
These plants have adapted to the low-light conditions (such as naturally occurring on the bottom of a forest floor), so they likely have particular needs to thrive.
However, just like many of the full sun plants, there are plenty of shade tolerant plants that are naturally low maintenance. All it takes is a little research. For more information about a particular plant, visit the online USDA-NRCS Plant Database.
Amazing Shade Loving Indoor and Outdoor Plants
It may seem strange that some plants and trees prefer shady areas but sometimes the hot sun can burn their leaves. Choose your shade trees and other plants with respect to where they will be planted and how much time you can spend on their care. You won't be disappointed.
Northern Sea Oats (Chasmanthium latifolium)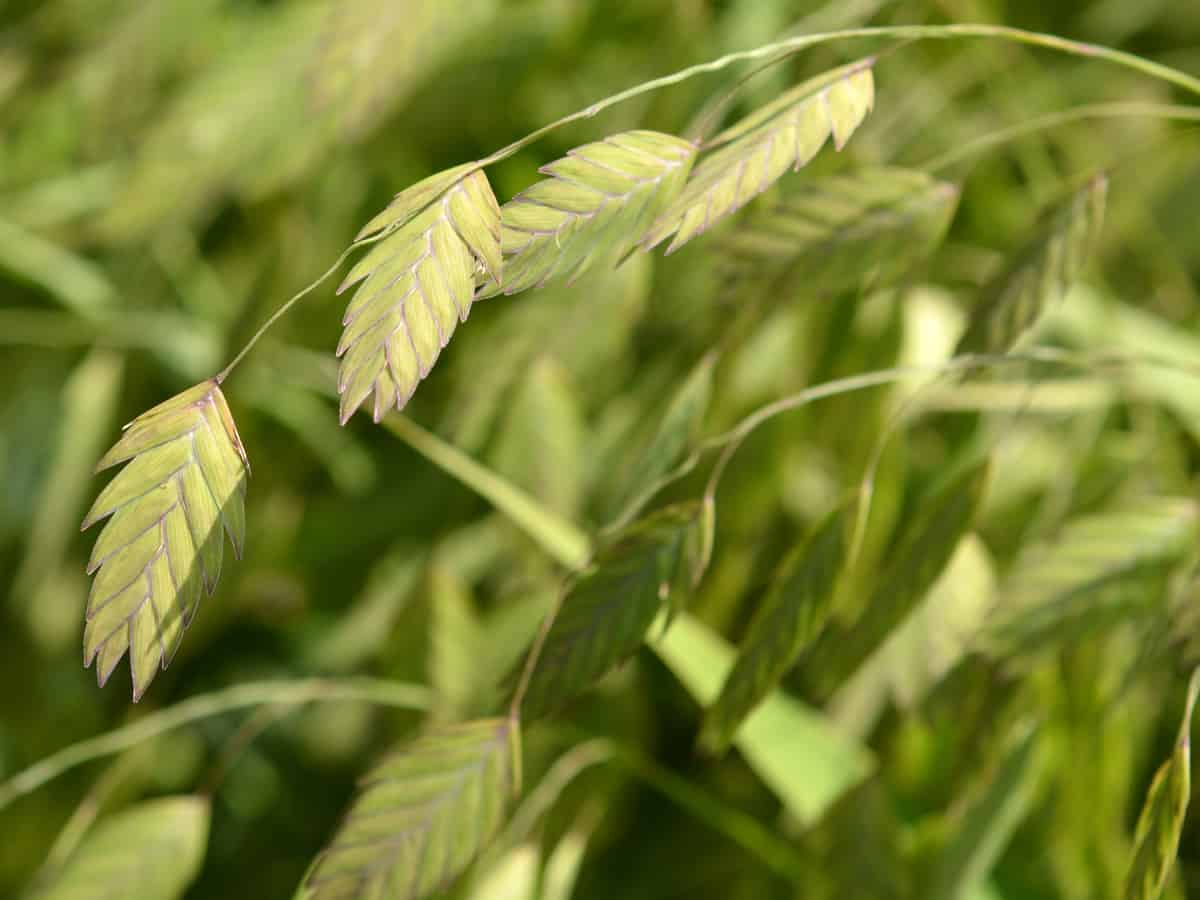 For ground cover plants for shade or sun, consider Northern Sea Oats. Also known as Woodoats and Inland Sea Oats, this shrub-like bush is an interesting addition to any yard.
With feathery green leaves in spring and summer, the leaves and blades turn a pretty reddish copper color in the autumn.
Northern Sea Oats do well in loamy soil, acidic soil, and even is tolerant of salt spray. These grass-like plants add an extra sense of softness to shady sections of your garden and landscape.
Lungwort (Pulmonaria officinalis)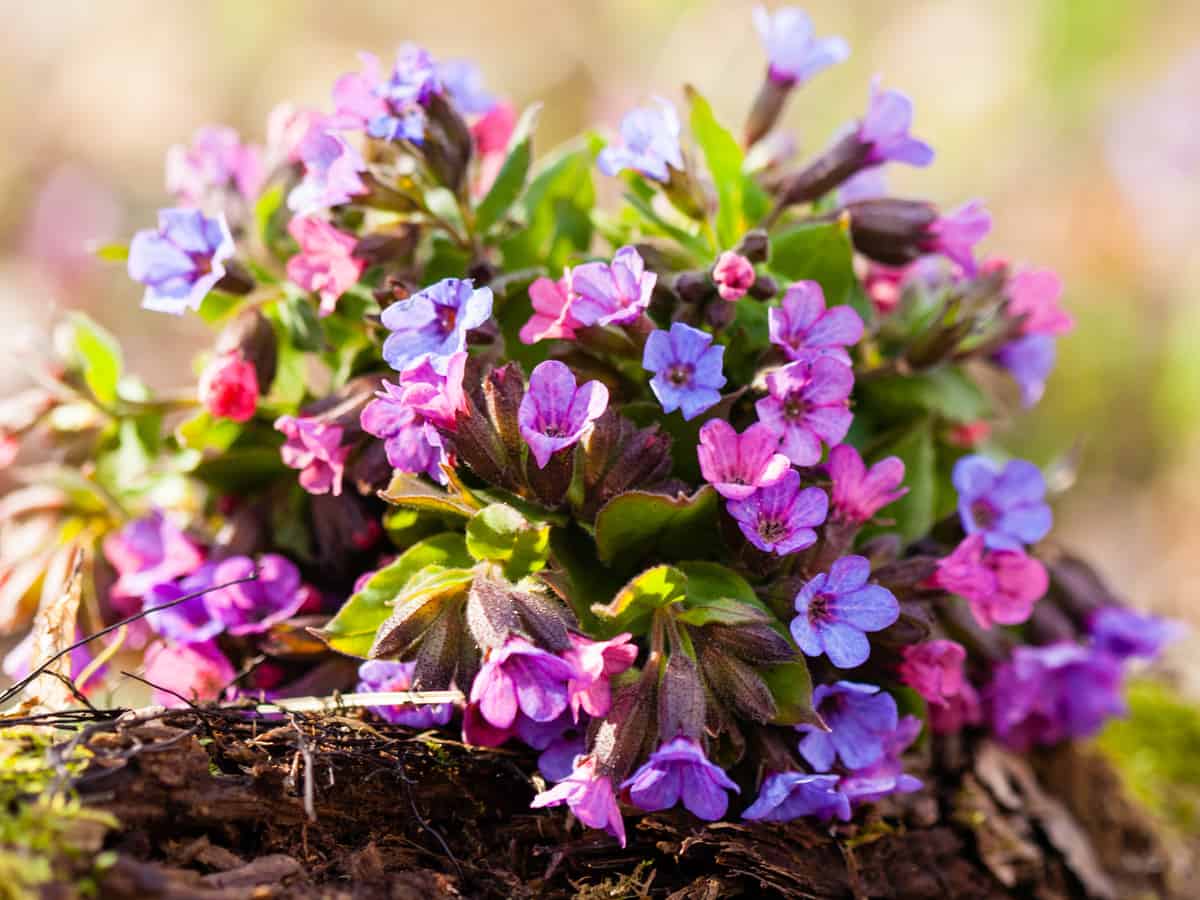 With beautiful green leaves and bright blueish purple flowers, the lungwort adds a unique splash of color to the garden. These shade perennials are native to the forest floor, so they are accustomed to receiving little to no direct sunlight and thrive in darker conditions like under trees or large shrubs.
In years past they were used to treat individuals with lung problems, hence the name. These lovely flowers bloom in the earliest part of the spring before many other plants even have buds.
Given that they grow well on the forest floor, the lungwort is accustomed to soil rich in organic matter. If you decide to plant perennial plants for shade like lungwort in your garden, you need to keep the soil well fertilized or composted.
While the blue-purple flowers are the most popular color of these shade tolerant perennials, you can find varieties in pink, white, and darker purple, too. Use one color for a real statement piece in a certain section of your yard, or use multiple colors for some variety. No matter which option you choose, you won't be disappointed with lungwort.
Astilbe (Astilbe arendsii) – The Most Whimsical of Shade Loving Plants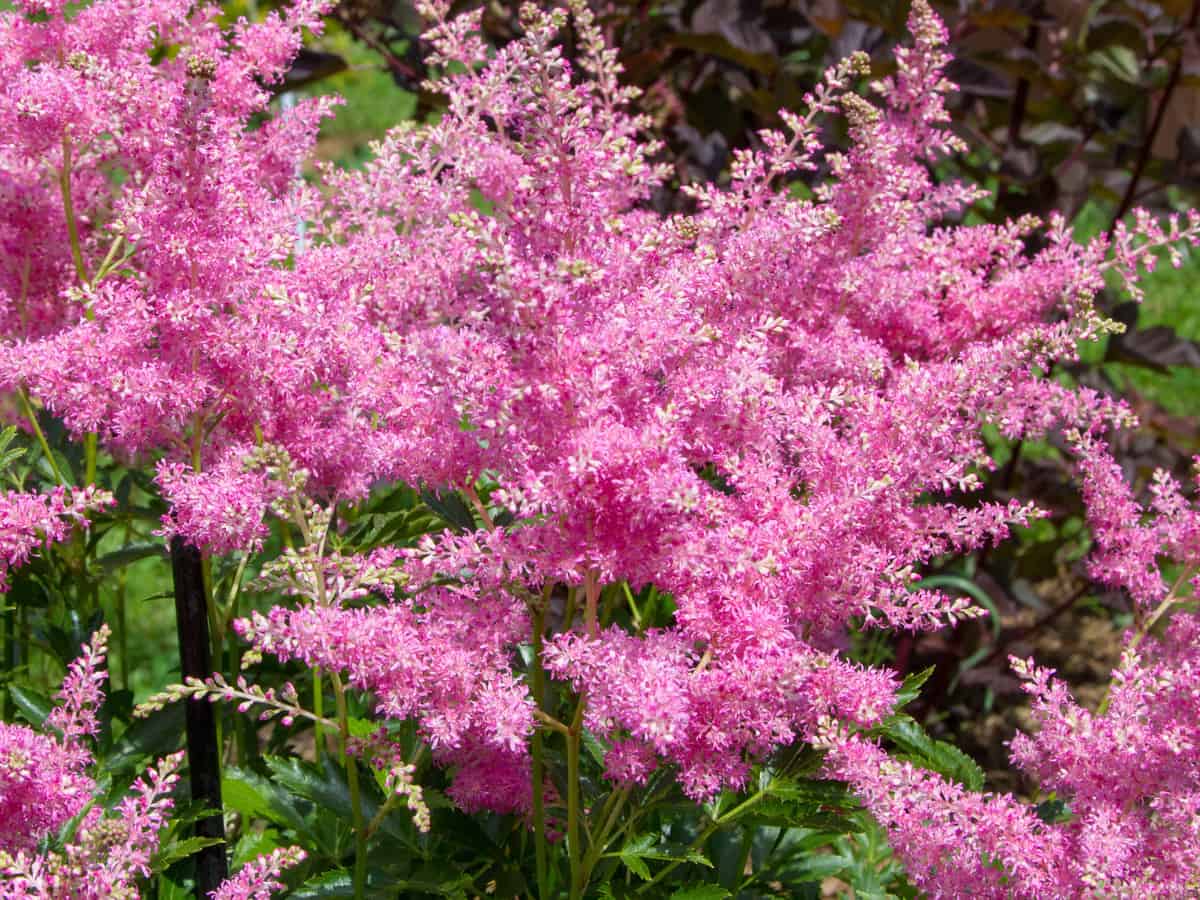 With delicate and fluffy flowers that tower above their bright green leaves, the astilbe plant, also called False Goat's Beard and False Spirea, adds a whimsical element to the garden or a special corner of the yard.
Fortunately, these bizarre and unique looking shade loving plants provide a bright pop of color with its flowers that come in all shades of pink, purple, blue, and white.
Not only that, but different varieties of these flowers that grow in shade produce blooms of different heights. However, no matter which species you choose, your garden will be bedazzled with these genuinely special summer flowers.
While the astilbe is happy in shady areas of the garden, you will get the thickest blooms if you place the plant somewhere that it receives dappled shade or at least a little bit of sun during the day. Enjoy watching butterflies flock to this unique flower.
Foxglove (Digitalis purpurea)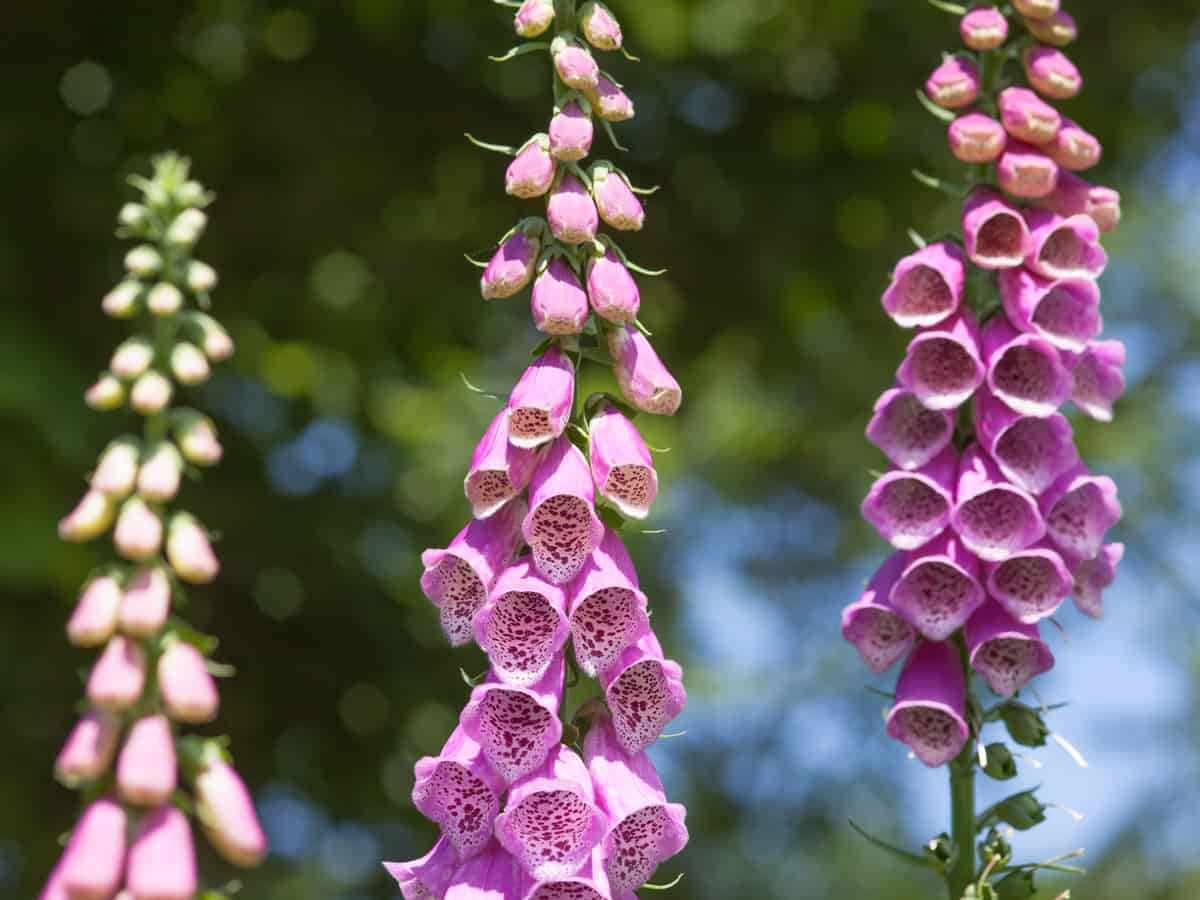 With tube-shaped and bell-shaped flowers, the towering stalks of the foxglove add vertical variation for your shady garden. The foxglove plant thrives in deep shade, making it a fantastic option for a dark corner of your garden.
However, if the peculiar shape of the foxglove entrances you and you only have full sun positions left in your garden, the foxglove is a versatile plant that thrives in full sun, as well.
Keep in mind that the foxglove is a poisonous plant, so if you have children or pets, this may not be the flower option for you. However, hummingbirds are attracted to the foxglove's nectar, making these creatures a delightful guest during the summer.
Primrose (Primula vulgaris) – A Hardy Shade Tolerant Plant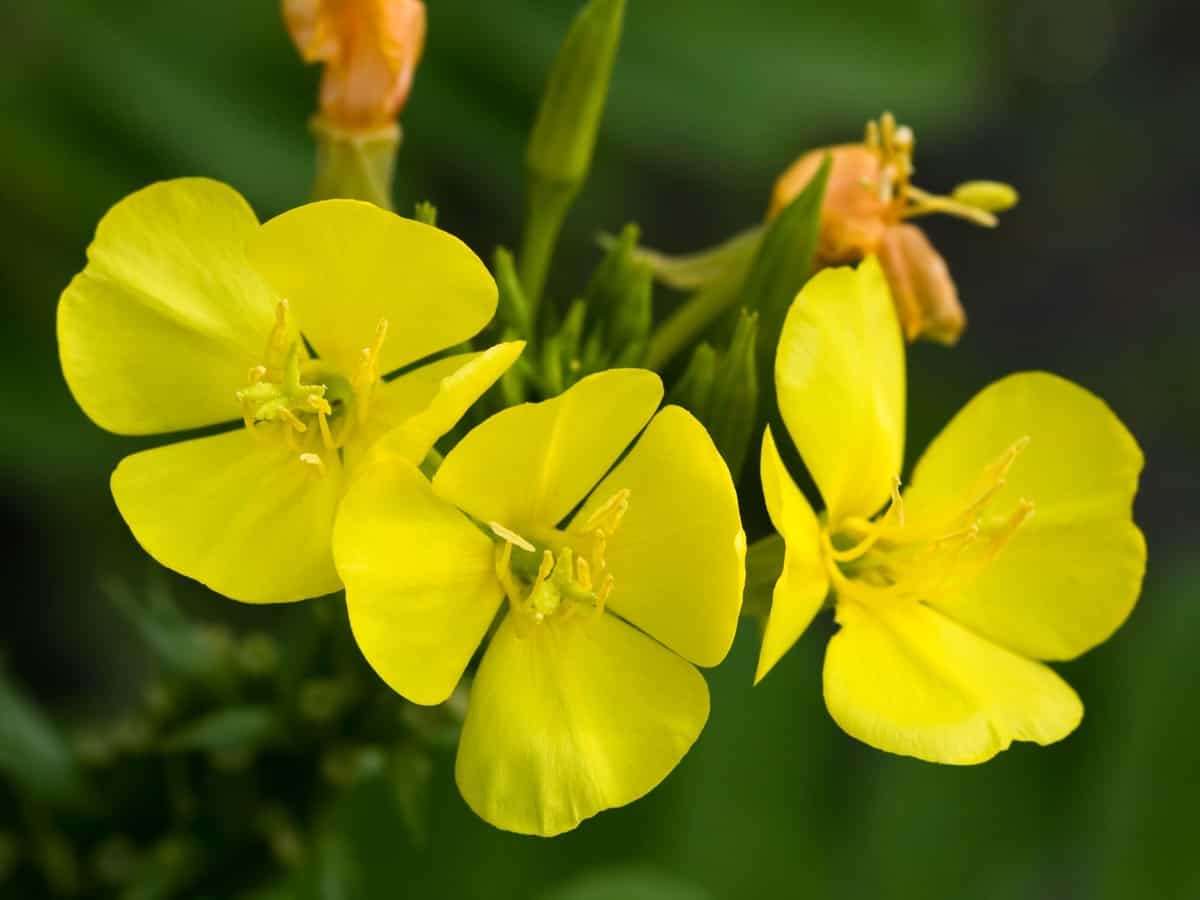 With there many different varieties of beautiful flowers, the primrose is an excellent choice for those who want to add some small accents to their garden. With a long blooming season from early spring until autumn, primroses are likely the shade-tolerant flowers that you need.
You will be able to pick almost whatever color imaginable to add that extra accent to your garden. These perennial flowers are hardy flowers that don't require much more than well-drained soil and a weekly watering during the warmer months.
To create a little variety, add some primroses to containers. These potted flowers for shade can be moved around your deck or patio, or throughout the garden to change up the spaces with the seasons.
Copper Plant (Euphorbia cotinifolia)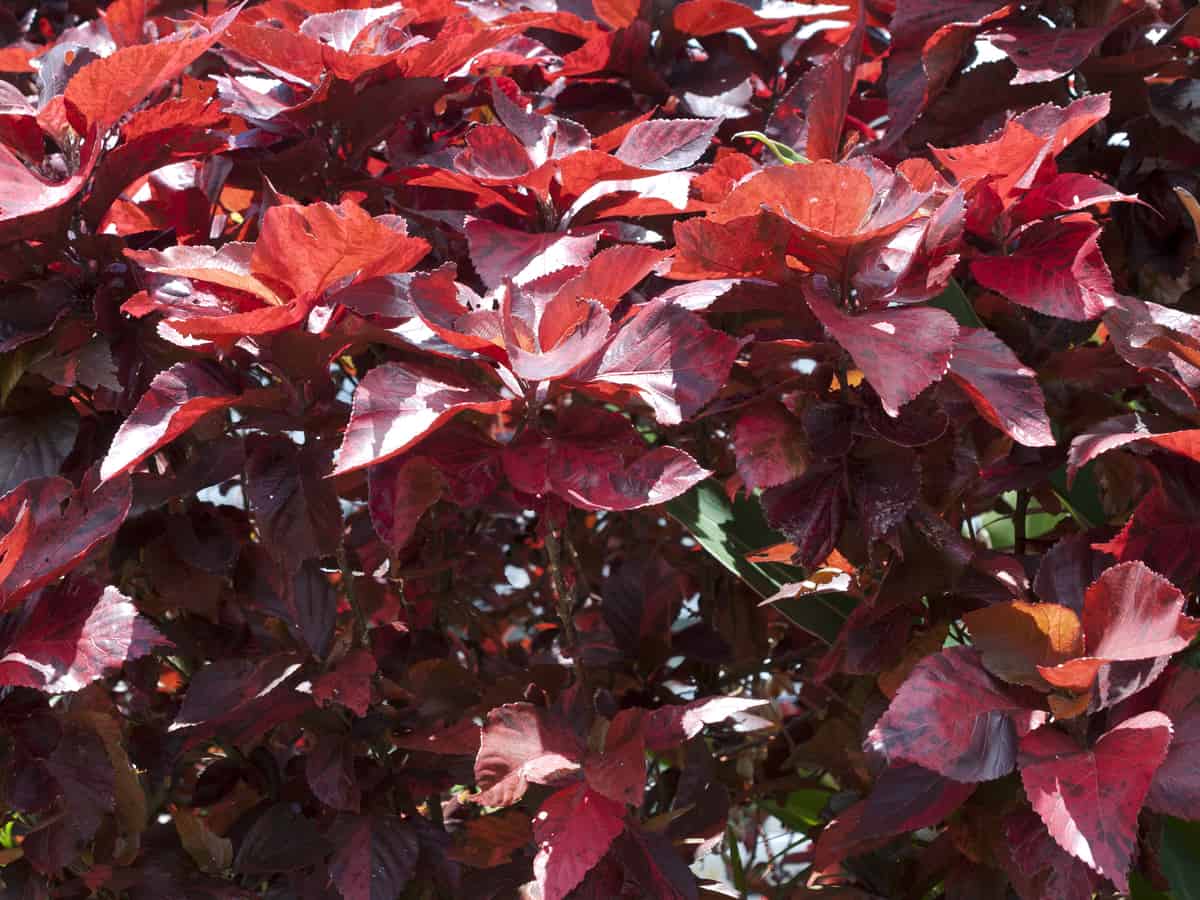 If you want something with striking foliage that is sure to amaze your guests, consider adding the copper plant to your garden. As the name suggests, the foliage of the copper plant is a deep orange-red rusty color. Its unique color helps it stand out among the light and dark green foliage of the garden and can even be a focal point in your landscaping design.
While the copper plant is one of those sun-loving plants, it can still thrive in light shade and even full shade situations. Even better, the copper plant is drought tolerant and does well in drier climates. This trait makes it yet another of those versatile and hardy plants that grow in the shade.
Oakleaf Hydrangea (Hydrangea quercifolia) – A Beautiful Shade Loving Plant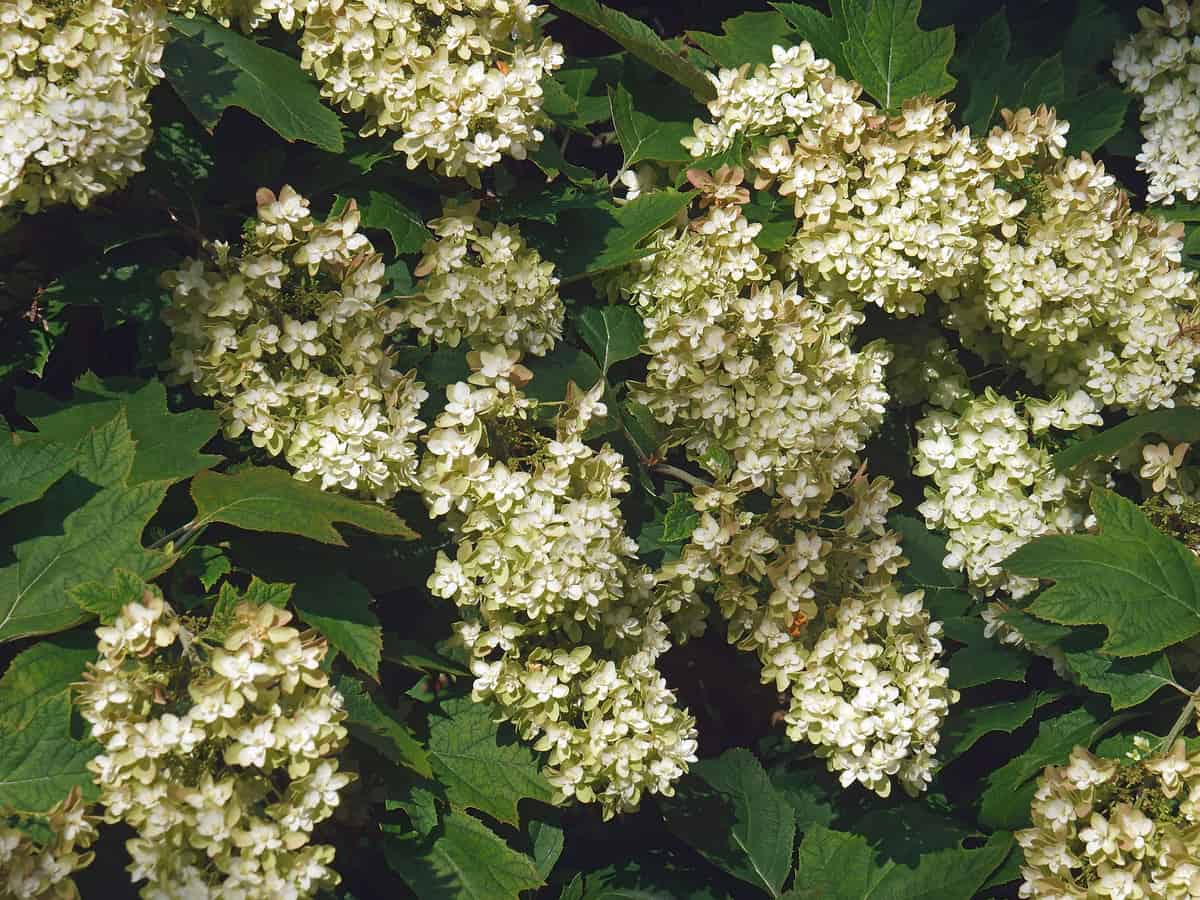 As far as shade-tolerant plants go, you can't go wrong with the hardy Oakleaf hydrangea. No matter which variation of the Oakleaf hydrangea you pick, make sure you have a plot laid out that will at least receive partial shade during the day.
As long as you have moist, well-drained soil, you will have a happy hydrangea. What attracts gardeners and landscapers to the Oakleaf hydrangea is its continually changing presence throughout the seasons.
As one of the best plants for shade, the plant doesn't lose its dark green foliage at the end of the blooming season. Each season brings new beauty for these shade tolerant flowers and plants, from their dainty petals to the robust bark. Grow one plant or several to create a focal point in your yard or garden.
Dwarf Lilyturf (Ophiopogon japonicus)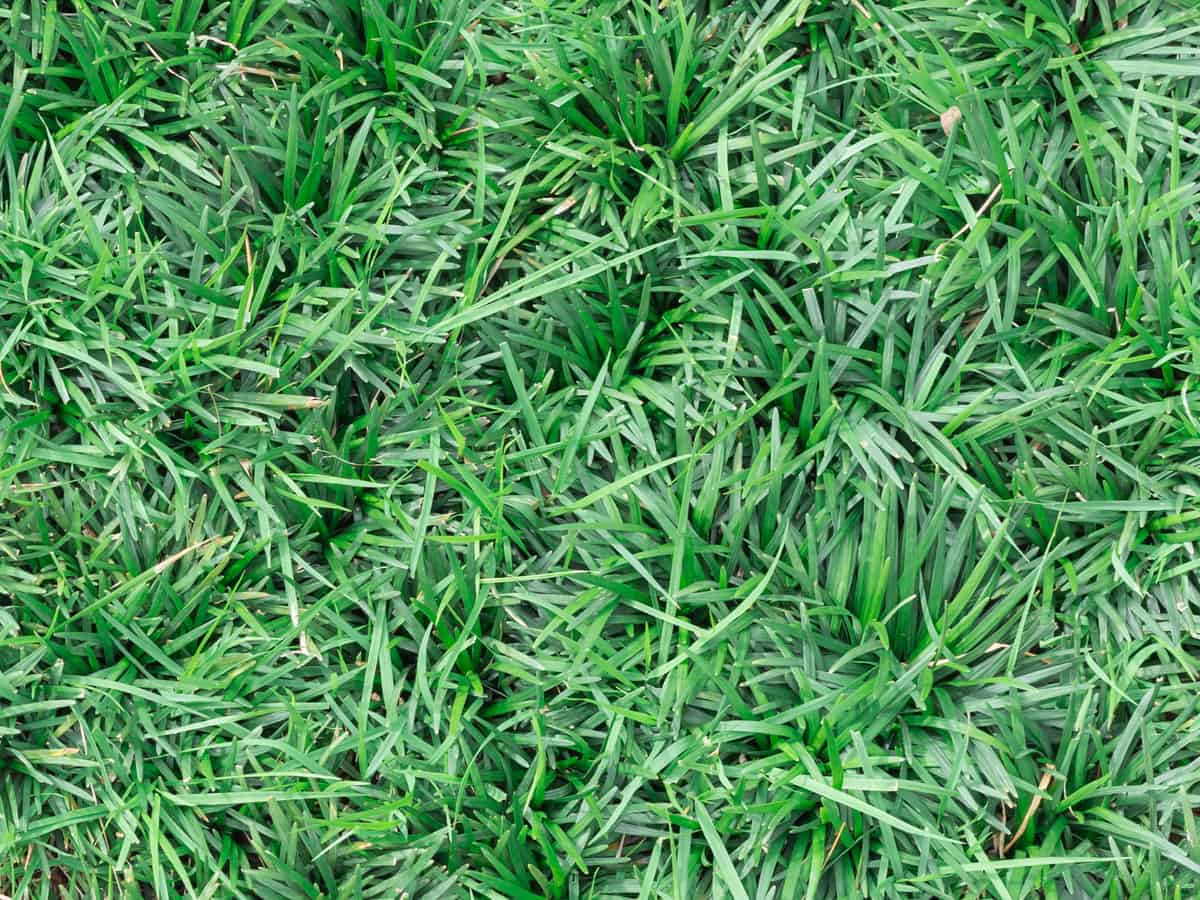 An excellent accent or border for your yard, the dwarf Lilyturf feels like a wild type of grass that will add that extra look of fertility to your garden.
If happy, the dwarf Lilyturf will sprout purple bell-shaped flowers in the summer. As an evergreen ground cover plant, the dwarf Lilyturf helps keep the winter blues away from your garden.
Keep in mind, though, that the dwarf Lilyturf is prone to spreading. Keep a close eye on it if you choose to use it as a border plant.
Persian Shield (Strobilanthes dyerianus) – The Most Striking Plants that Grow in Shade
For those who enjoy designing their landscape with distinctive plants, consider the Persian Shield as one of your shade-tolerant plants. With its unique deep purple accents that are almost iridescent against its dark green foliage, you can create a mystical landscape in your backyard.
The Persian Shield is happiest in warm, humid climates because it is a tropical plant. However, despite its tropical nature, Persian Shields are shade tolerant plants that produce their brightest colors in partially shaded locations.
Red Chokeberry (Aronia arbutifolia)
For a shade loving shrub that can cover a decent amount of space, look at the red chokeberry. With dark green leaves in the spring and summer decorated with white flowers and bright red leaves and berries in the autumn, the red chokeberry adds a dynamic element to the garden.
You can use it to take up that entire shady corner in the back. Unfortunately, there are not any dwarf shrubs of this species that look the same, but you may find one with black berries instead of red.
Blue Leadwood (Ceratostigma plumbaginoides)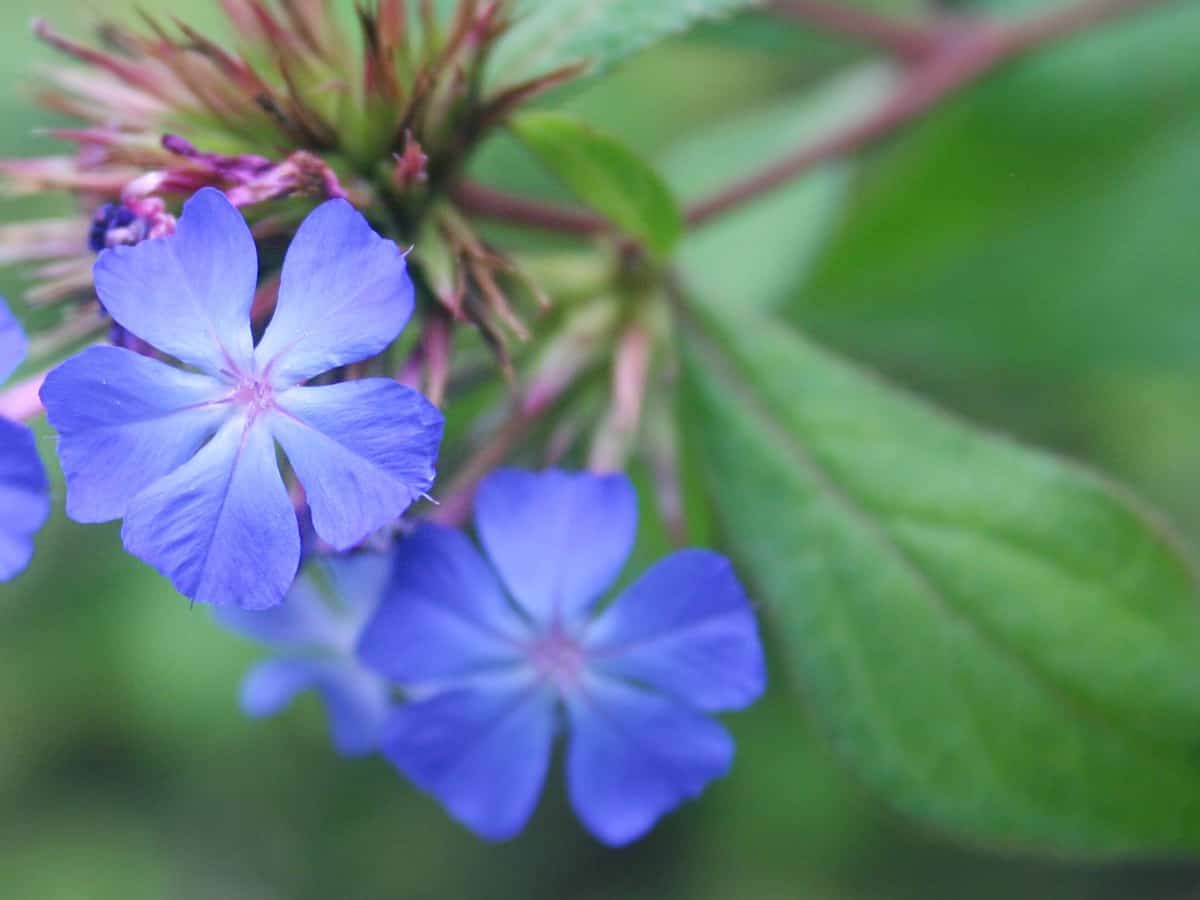 The blue Leadwood perennial flowers provide excellent ground cover flowers for shade in the autumn. This relatively drought tolerant plant does just as well in dry soil as it does moist soil. As long as the soil drains well, the blue Leadwood will be happy.
The blue Leadwood does need a little sun to grow and have a healthy existence. As long as you plant the blue Leadwood in an area with partial sun, you will have a beautifully decorated section of drought tolerant plants with beautiful flowers.
Carolina-allspice (Calycanthus floridus) – A Unique Shade Tolerant Plant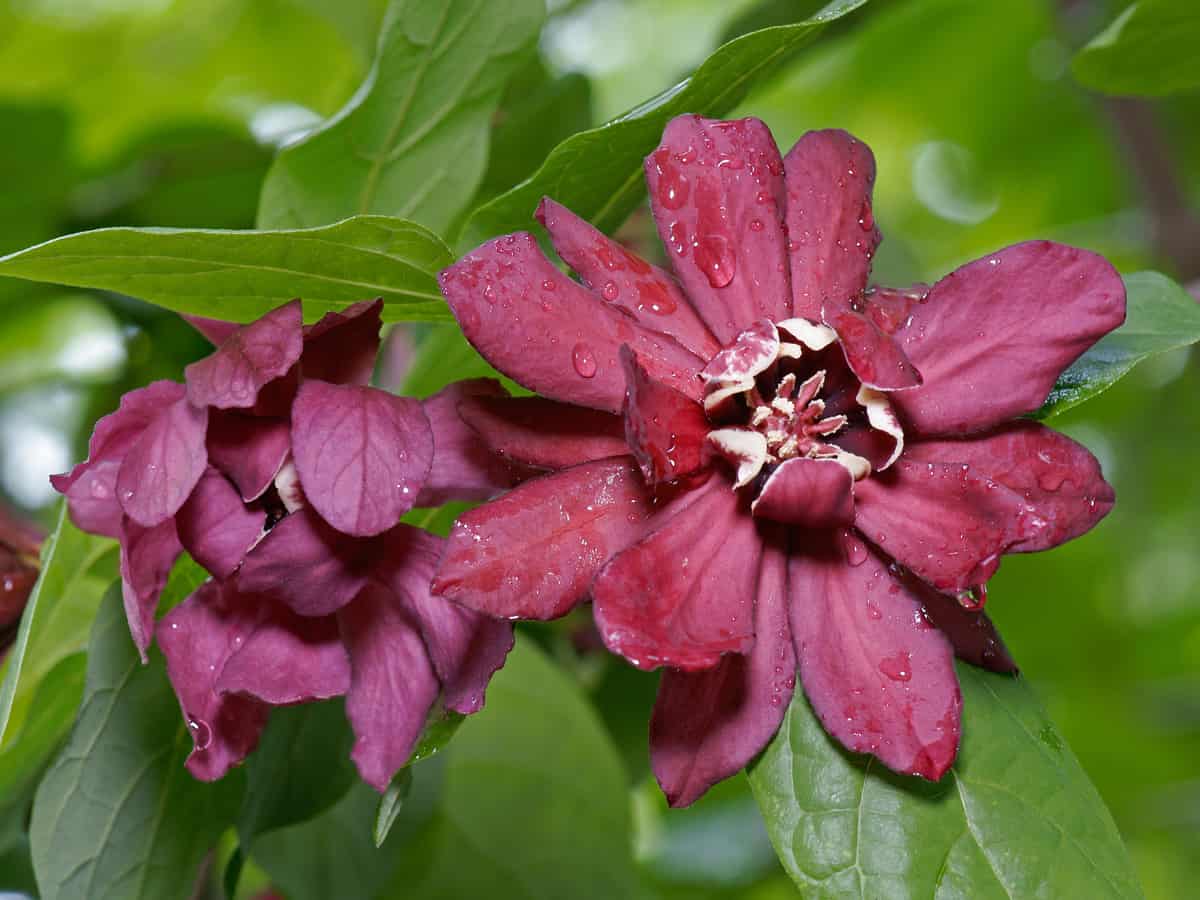 For vibrant, deep color in the garden, plant Carolina allspice in the shadier corners. With its dark green foliage and dark red flowers in late spring, the Carolina allspice adds an extra level of complexity in the design of your landscaping.
This shrub can grow up to 12 feet tall, so make sure you have plenty of space to accommodate your new shade tolerant plants. Luckily, the Carolina allspice is happy in most soil types, making it one of the shade plants that are easy to grow and maintain. Enjoy it in the corner of the front or backyard or put it in a prominent space in your flower garden.
Yew Shrub (Taxus baccata)
If you have a shady space in your landscaping that desperately needs a border, then the yew shrub is one of the shade shrubs that is an excellent choice.
These drought-tolerant plants are evergreen, meaning you will have dark green foliage year round, even during the coldest and dreariest winter weather. Just make sure that your soil drains well because yew shrubs are prone to root rot if the soil is too wet.
Keep in mind, however, that the yew shrub is toxic to humans and animals. So while it will help keep critters out of your garden, it may not be the best option if you have pets or children.
Dogwood Tree (Cornus florida)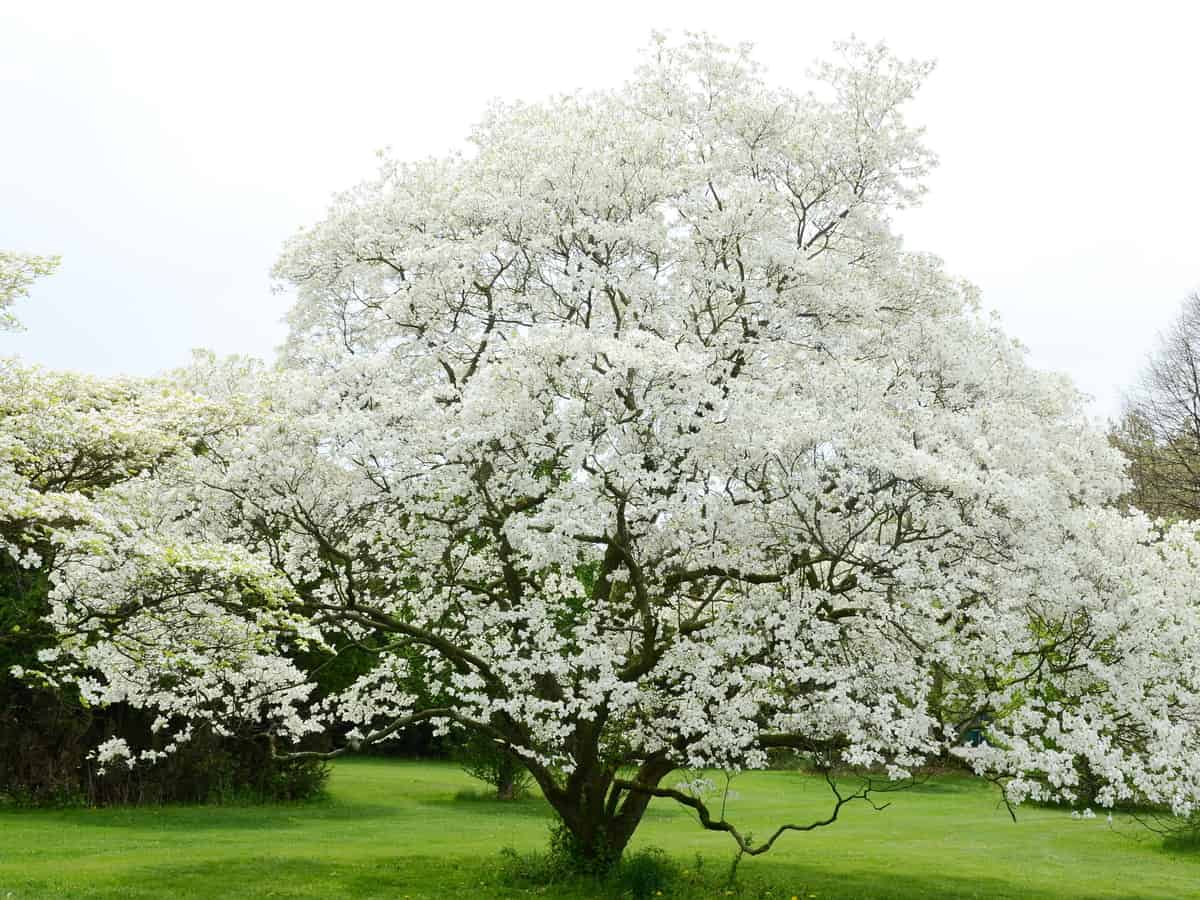 For shade tolerant trees, the flowering dogwood tree is a great choice. With a canopy height topping out at 25 feet, these beautiful flowering trees also give you a sense of privacy. This privacy only increases in the spring and early summer when the beautiful white and pink flowers are in bloom.
The dogwood tree is a relatively fast-growing tree. When healthy and happy, it can grow up to a foot a year until it reaches its maximum height, so make sure you have plenty of space for it!
Paper Plant (Fatsia japonica) – The Indoor Shade Loving Plant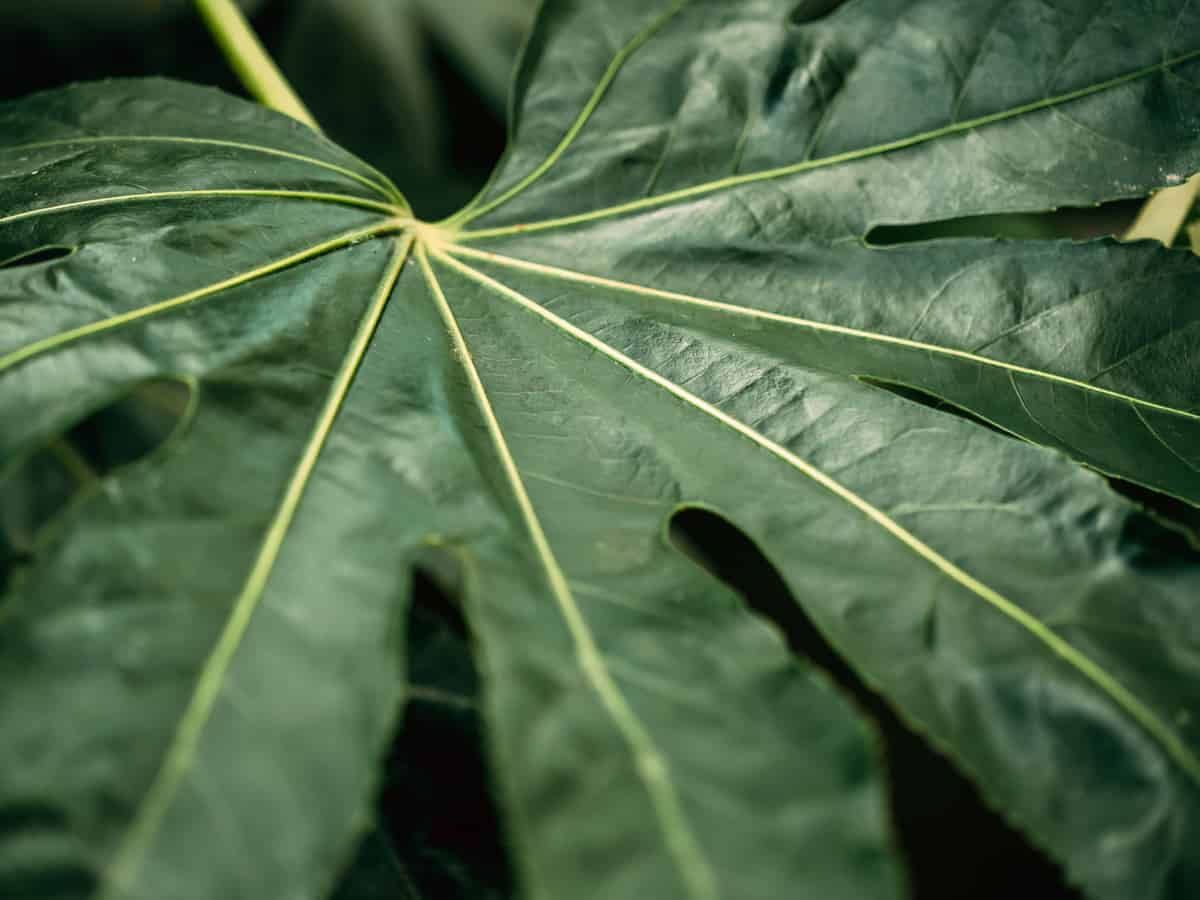 As long as you can keep the paper plant's soil moist, you will have no difficulty growing this healthy, shade loving plant. The paper plant has such a strong shade tolerance that it is even a common indoor plant. It is also considered one of the indoor plants that can help purify the air.
If you want to grow your paper plant outside, know that the white flowers of the plant attract bees and other pollinators. You'll be able to provide for your local pollinating neighbors!
Jack-in-the-Pulpit (Arisaema triphyllum)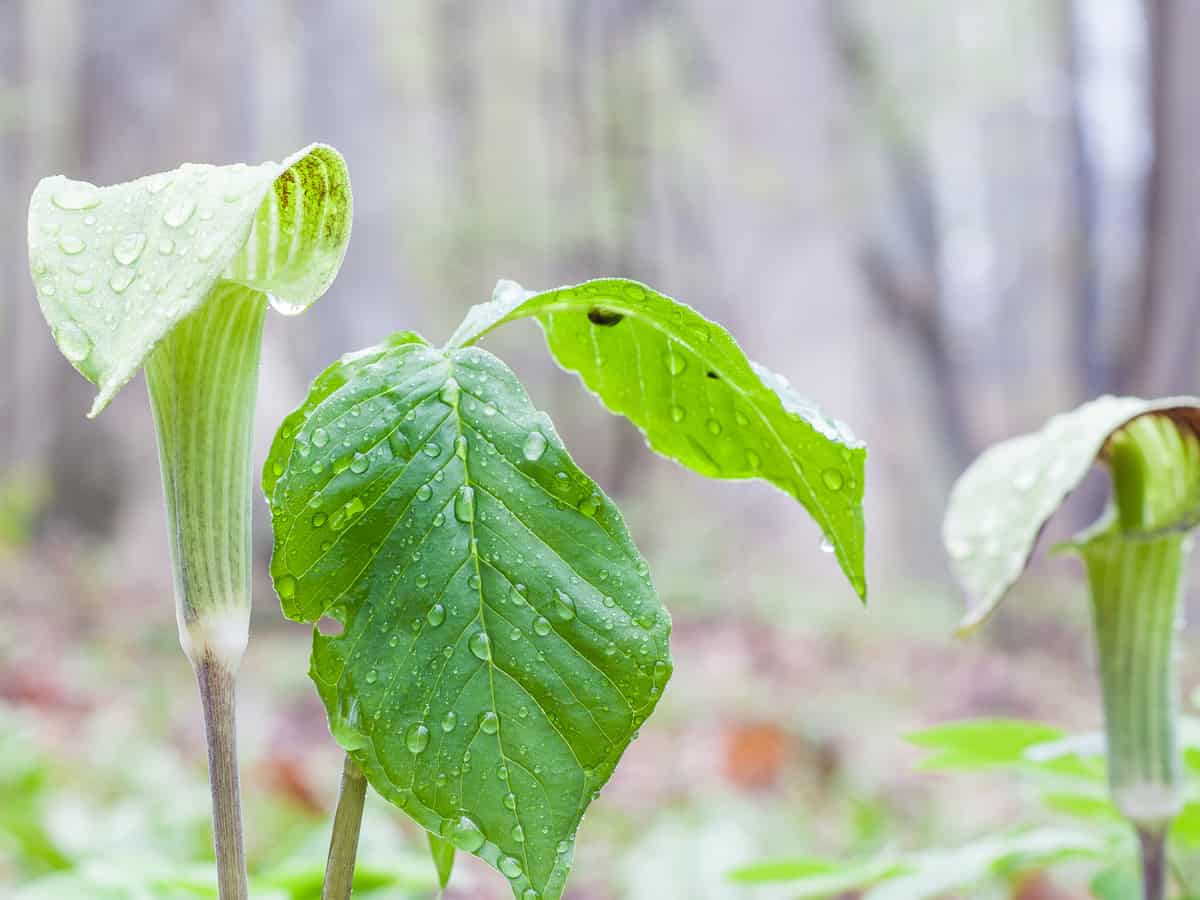 For those interested in the strange and unique, you will delight in the Jack-in-the-Pulpit plant. With bright green leaves and dark, vertical tubular flowers, this plant is something like a miniature pitcher plant. These plants grow up to three feet tall, helping them further stake their claim in your garden.
Swamps and marshes tend to be the Jack-in-the-Pulpit plants' native habitat. So, when you plant your own, make sure you routinely keep the soil moist.
Sweet Pepperbush (Clethra alnifolia)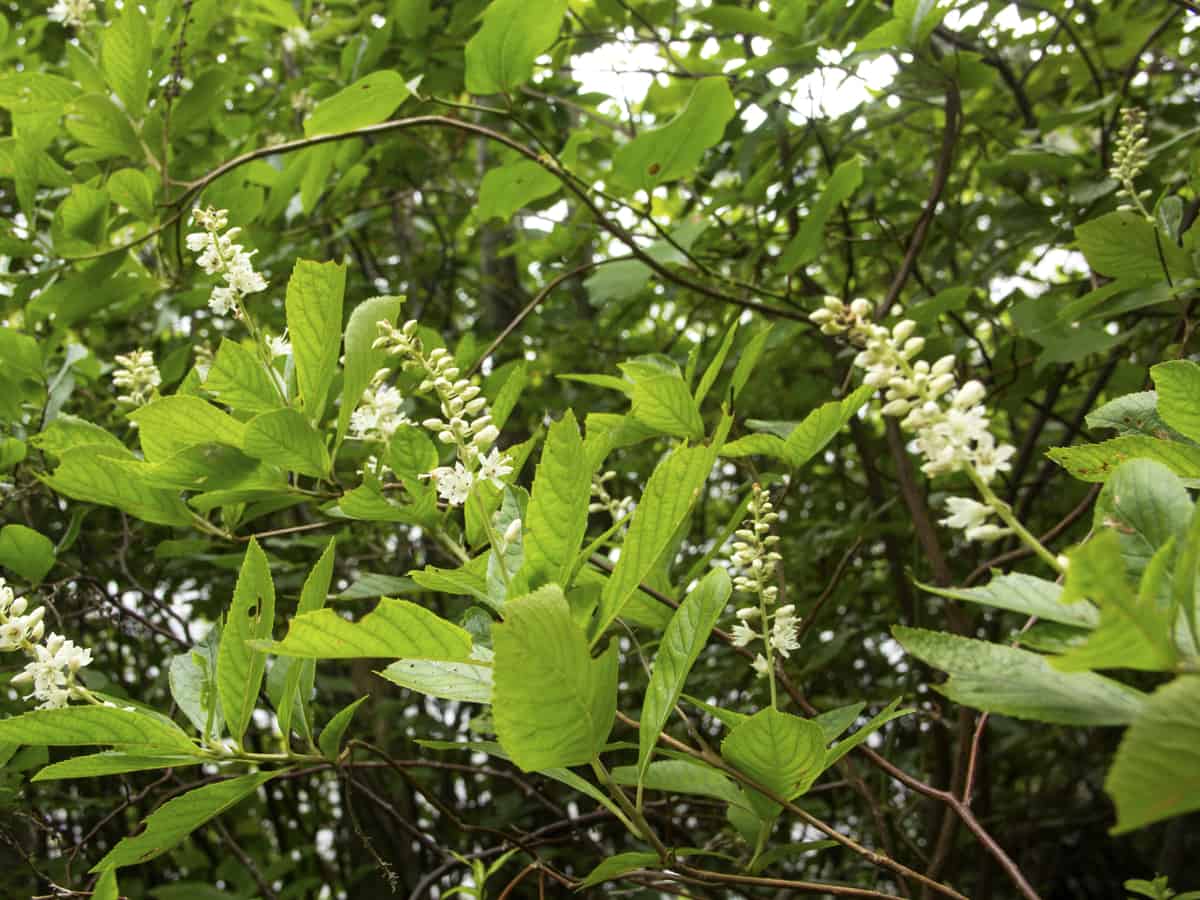 If you want a large shrub for a particularly shady corner of your yard, you need the sweet pepperbush. The shrub erupts in the summer in brilliant, fluffy flowers. Different varieties produce different colors, such as white or pink. The flowers also attract hummingbirds and bumblebees, making them an excellent choice for local pollinators.
The sweet pepperbush does well in full shade and partial shade. As long as your soil is well draining and on the slightly acidic side, you will have a happy shrub.
Fine Fescue (Festuca rubra) – The Shade Tolerant Grass
If you're tired of watching your grass turn brown, you'll be happy to know that there is a shade tolerant option! Fine fescue thrives in shady situations and cooler climates. The grass stays green year round, which keeps your landscaping looking bright and cheery. Even better, fescue is a drought-tolerant species.
Fine fescue spreads rapidly, providing plenty of dense groundcover for your yard. As a result, keep the grass well mowed.
Perennial Ryegrass (Lolium perenne)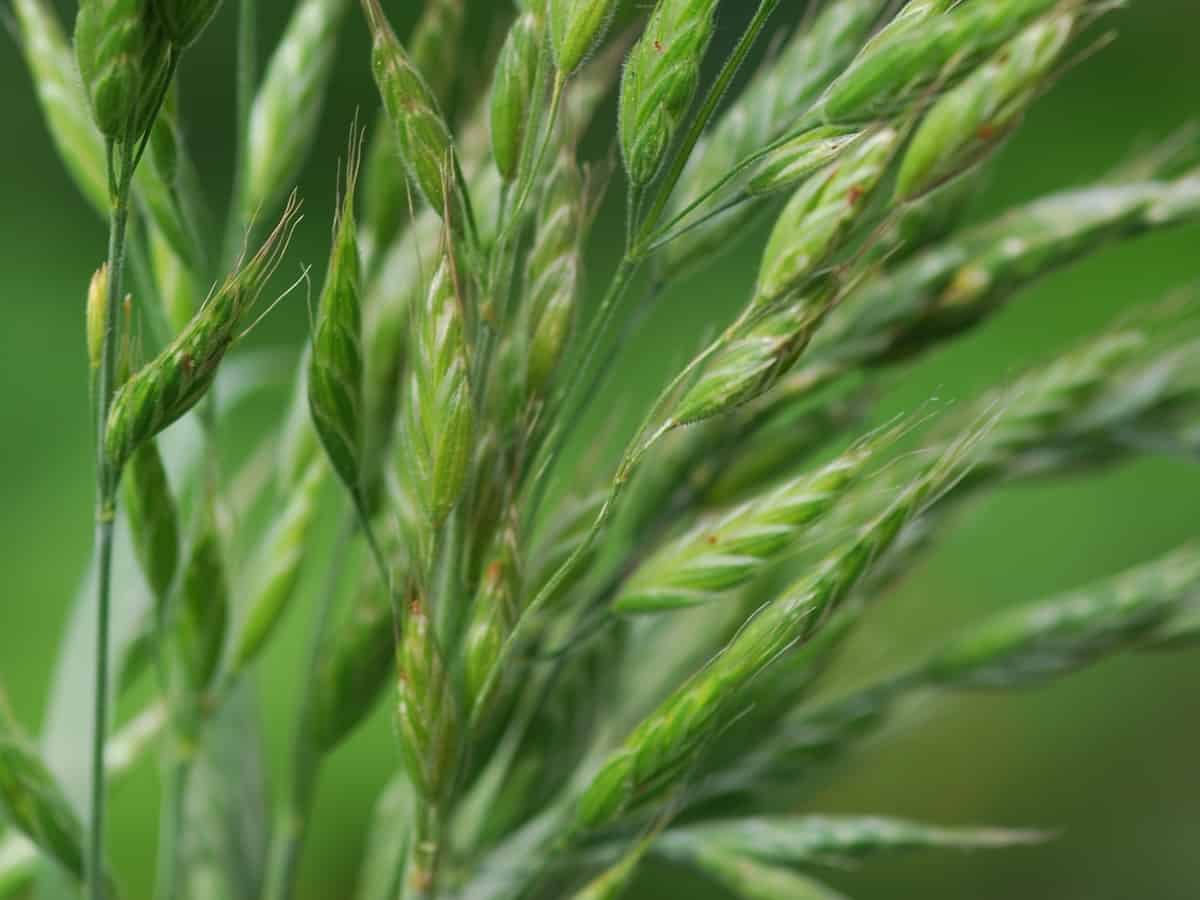 Another excellent grass option for those with shadier lawns is perennial ryegrass. With tolerance for both colder and warmer climates, perennial ryegrass is used throughout the country to keep yards looking green year round. However, the ryegrass does best in environments that have cooler summers.
However, unlike fine fescue, perennial ryegrass is not as drought tolerant. While it can withstand periods of drier conditions, the ryegrass's shallow roots need watering in a prolonged drought.
With so many colorful, beautiful, and unique options to choose from, you'll be able to cover the shady spots of your garden and landscaping with some of these shade loving plants. Hopefully, you got some ideas for your next landscaping designs.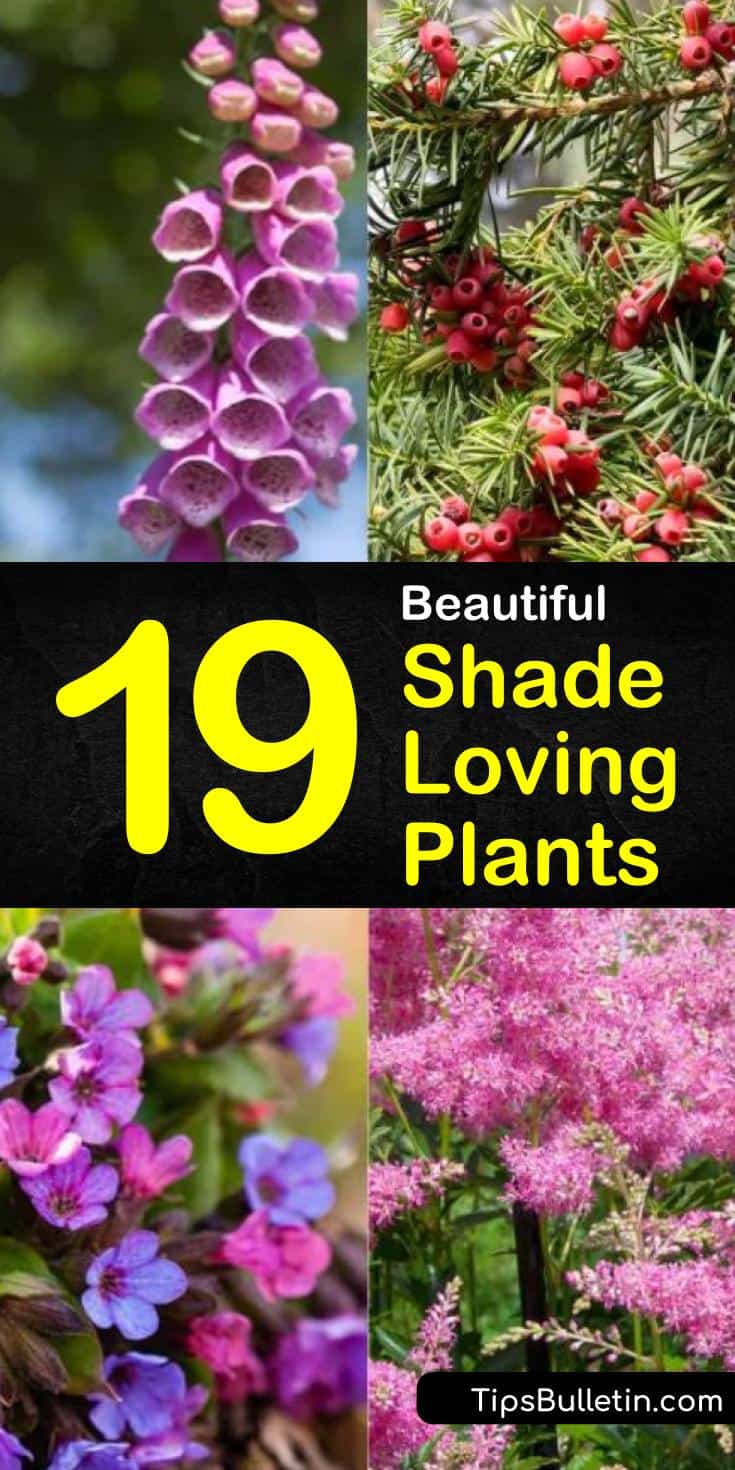 If you found this article about shade tolerant plants informational and helpful, please share these shade loving plants with your friends on Facebook and Pinterest.