Winter is when many of the gorgeous, flowering plants of spring take a long-needed respite to shield themselves from the cold. As a result, most gardens take on a dreary aesthetic that leaves the winter feeling as bleak and colorless as ice. One way to bring life back to your yard is by adding shrubs for winter that specifically aim to restore the cheer and vibrance to fading gardens.
Many of these specimens are evergreen shrubs, which display lovely green leaves even in the coldest months. Even without leaves, plenty of species offer stunning winter interest with their striking branches and brambles that create safe homes for small animals.
Others have berries that provide food for birds scavenging for resources in an otherwise barren land.
There are even some flowers that appear in colder months, preferring the chilling temperatures to the heat of summer and spring. No matter which plant captures your eye, there is something for everyone to cherish on this list.
Revolutionary Plants that Promote Winter Interest
Not only is it important to choose the type of plants you want to grow, whether it is hardy evergreen ferns or brightly flowering shrubs, but the location of your specimen is also another crucial factor to consider.
When selecting a plant or grasses for the cool season for curb appeal during the colder months, know if that plant attracts wildlife and if it needs some shelter nearby.
Ensuring that it is close to the home allows you to savor the beauty of nature from a window or porch without venturing too far into the cold.
Firethorn (Pyracantha coccinea)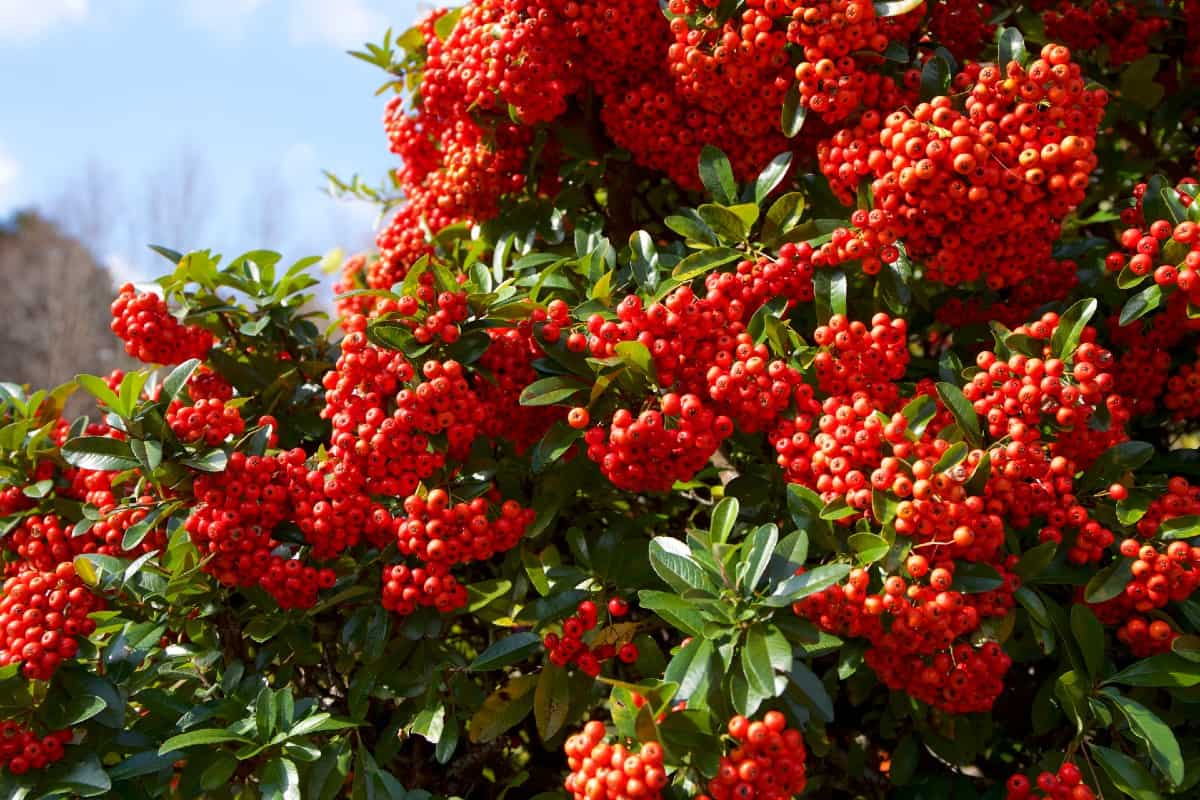 One of the best winter shrubs to plant in your yard is Firethorn. The main attribute of this plant is the vibrant clusters of orange or bright red berries that appear starting in the fall.
These lovely bursts of fire are what give the plant its name and remain throughout the winter. The other half of the plant's name comes from the long thorns adorning its leaves, which provides small animals a haven to make their nests.
Not only are the berries lovely to look at during the cold, monochromatic months, but they also provide an essential food source for wildlife. Birds love to munch on these yummy berries, which means you also see these creatures in your yard.
While the fruit is tasty to animals, it is bitter for humans. When planting, place the shrub in a location with plenty of sunlight and only partial shade.
Common Camellia (Camellia japonica): A Winter Hardy Plant for High Altitudes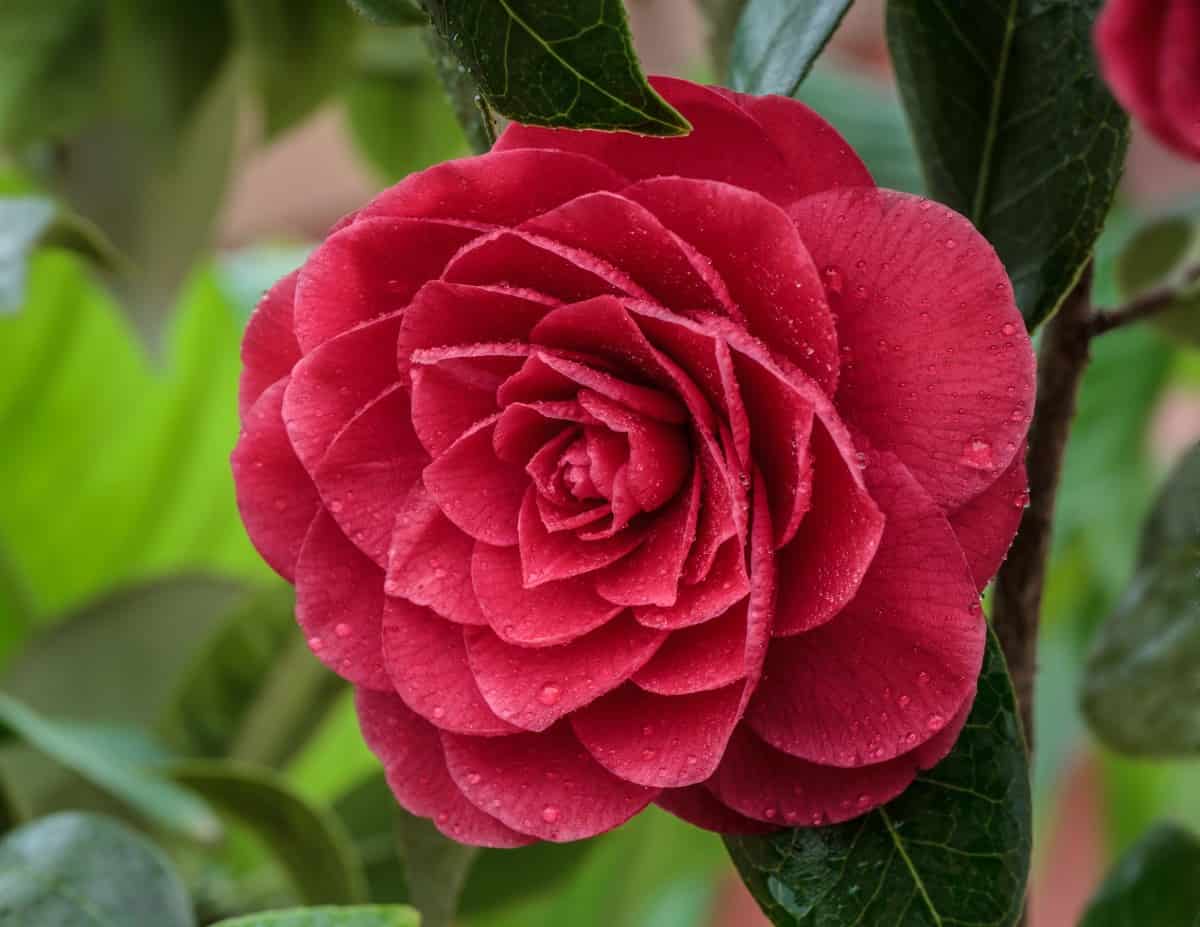 An incredible option for your winter landscape is the Common Camellia. These colorful evergreen shrubs bring fetching green leaves to a dull winter, and they also display gorgeous flowers that come in a variety of colors starting in the middle of winter.
These blooms last until spring and prefer part shade to keep from scorching. Only some members of the camellia family, which is composed of 250 different species, thrive in the bleak winter conditions.
Many, like Camellia japonica, have been bred to withstand the low temperatures with other hybrid varieties.
This member of the tea family is a native to southern and eastern Asia and also manages exceptionally well in high altitudes. In some cases, it even survives heights up to 5,000 feet.
Beautyberry (Callicarpa)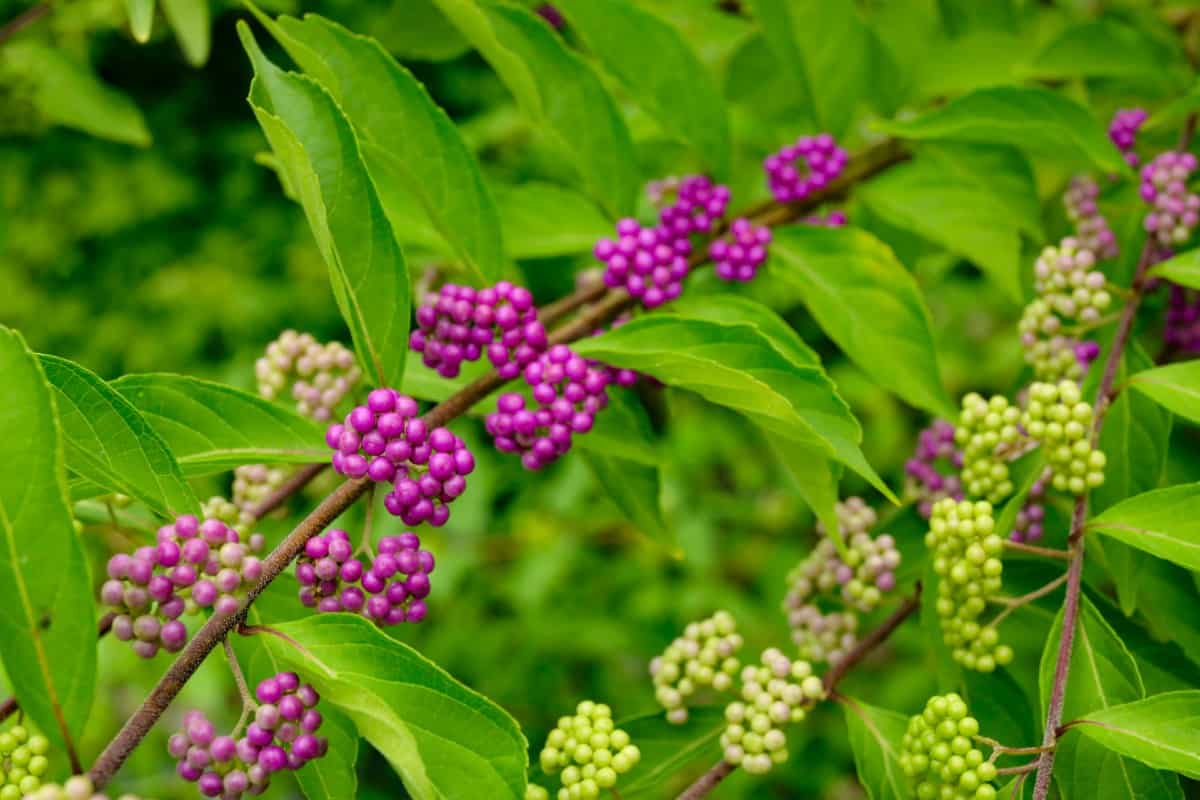 The Beautyberry bush is a beautiful winter garden addition that fills your yard with splashes of purple. The violet berries taste bland to humans when eaten off the branches but make a delicious jelly when crushed and blended.
It's little wonder that birds feed on them during the winter months, especially since food is scarce. The leaves create a natural insect repellent when crushed, similar to other members of the mint family.
In late summer, they sport pink and purple blooms that attract pollinators like bees and butterflies.
It is imperative to their survival to keep them in light shade and well-drained soil when growing them. If the soil is inadequate, mix in some compost to regulate the nutrients.
Oregon Grape (Mahonia aquifolium)
There's nothing quite as beautiful as the state flower of Oregon, the Oregon Grape. While the flowers die back in late spring, blue berries appear shortly after in June. They ripen through the summer and are ready for harvest in August.
So, where does that leave the plant in terms of winter interest? The lovely holly-like leaves act as the most captivating statement piece for this evergreen plant.
Their leathery exterior turns a purplish or bronze-red color, which looks enchanting against the snowy white backdrop of winter.
Though these cold hardy trees do well in almost any lighting condition, partial shade is ideal. It also tolerates a diverse number of soil types but loves when you add a little humus.
Arrowwood (Viburnum x bodnantense): Perfect for Attracting Wildlife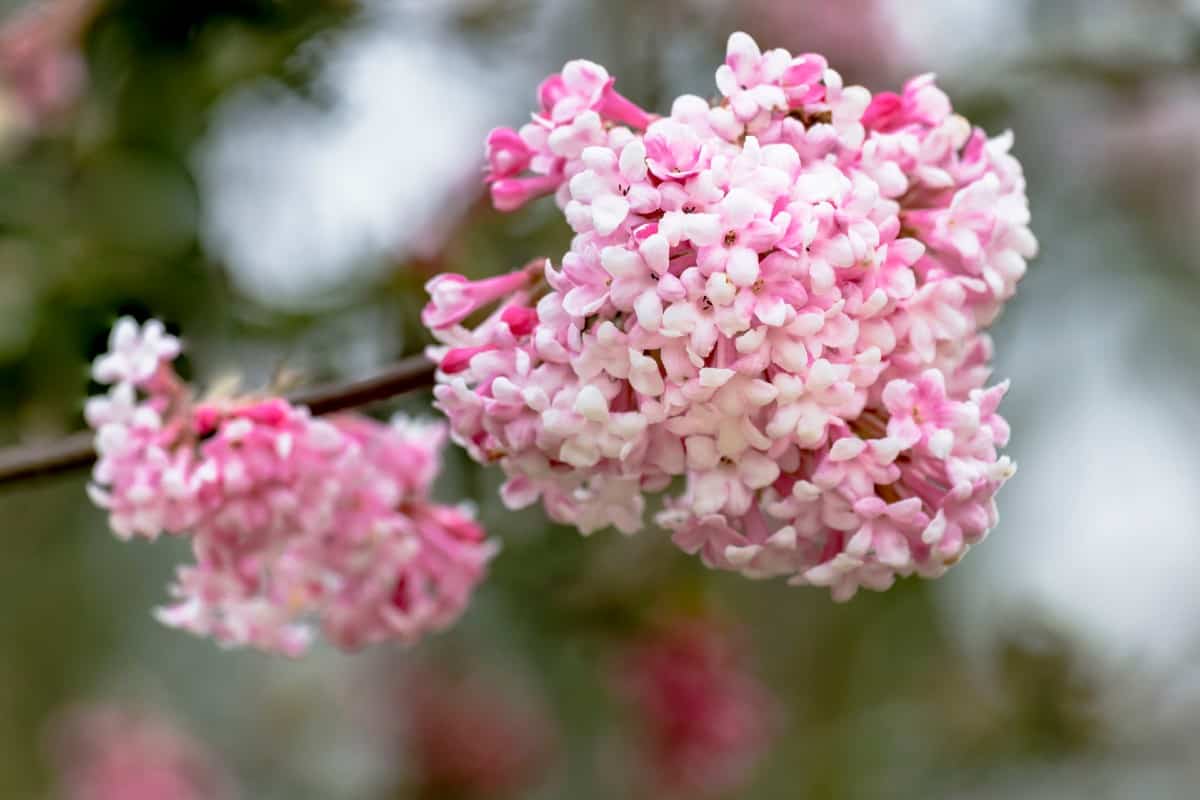 If you love experiencing nature in all forms, then the Arrowwood plant is perfect for your home. This shrub receives its name from the firm, straight branches, which makes the ideal material to forge arrows.
Reddish flowers form in little clusters starting in May, which attract bees, butterflies, and even hummingbirds. But, what makes this specimen so enticing in winter are the delicious black berries that develop in late fall.
Birds love to eat these tasty berries, and since the plant acts as one of the few food sources still available, the tiny creatures come right to your yard to partake.
When maintaining your plant, ensure the soil remains moist and well-drained and allow your Arrowwood to soak up at least four hours of direct sunlight.
Snowberry (Symphoricarpos)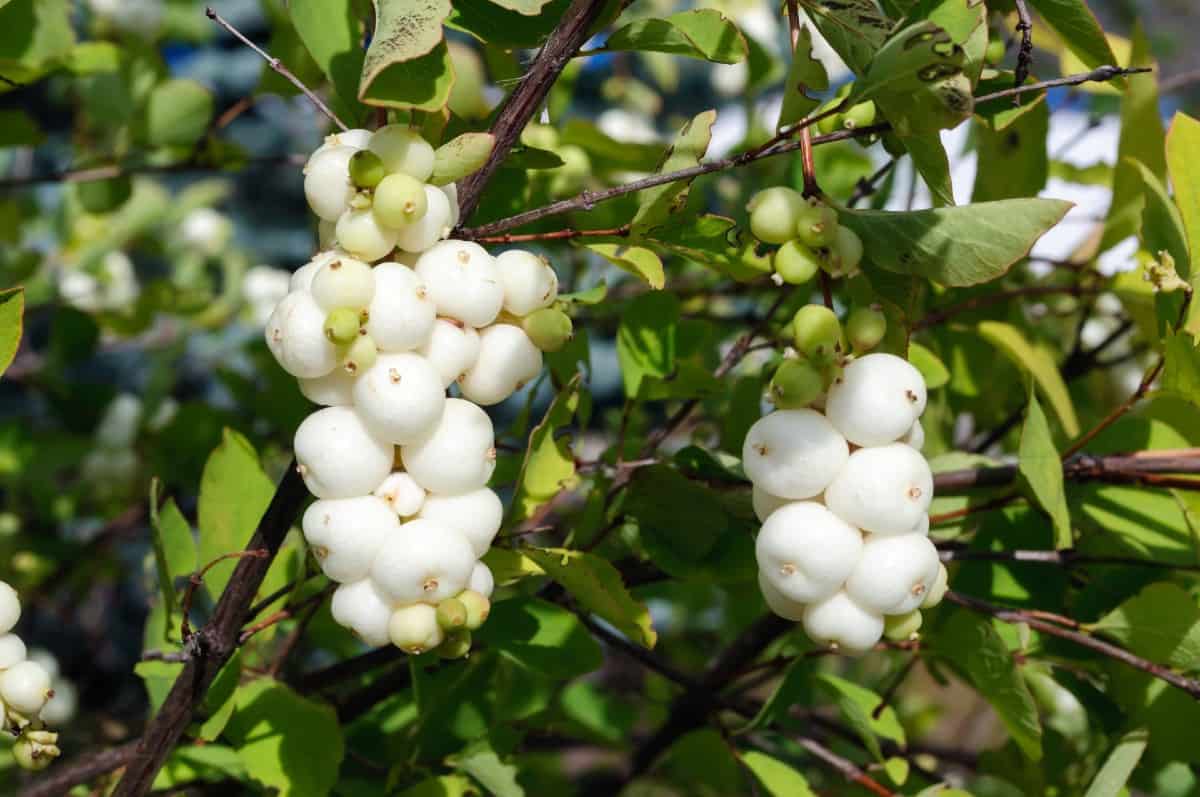 Is there anything more worthy of a winter shrub spotlight than the Snowberry? This dense shrub flashes delicate, bell-shaped flowers in spring and even has the word "snow" in its name.
In winter, pale snowy berries replace the white flowers and green leaves, continuing the bush's allure even after the typical bloom time ends. The berries on the Snowberry bush are another favorite of birds though they are toxic to humans.
They contain a chemical alkaloid that induces stomach problems, so avoid ingesting them. The plant reaches about 3-6 feet in height and does well in either partial shade or full sun.
Chokeberry (Aronia): Gorgeous Shrubs for Winter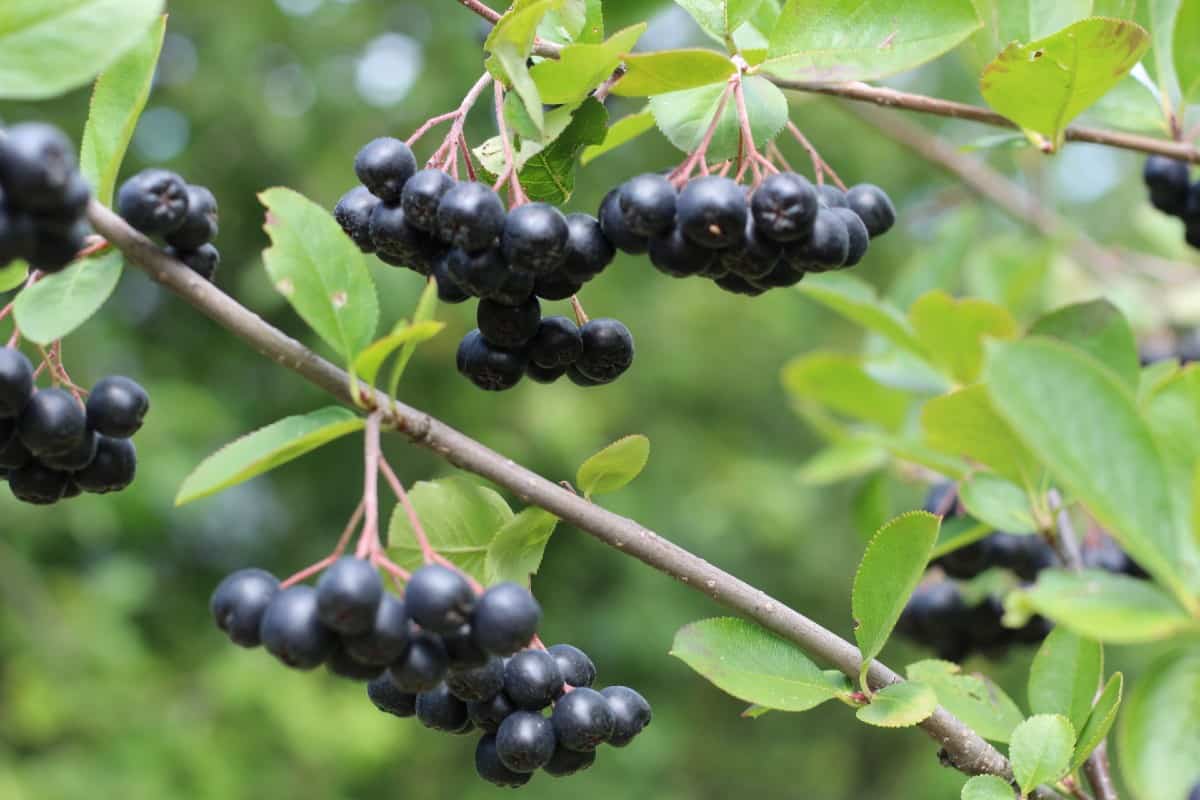 Berries make up a critical part of winter charm. They look great when photographed and also attract creatures to your yard.
Chokeberry allows you to appreciate the appearance of these berries much longer than other plants, as birds tend to save these treats for last. Chokeberry earns its name because the fruit is so tart it is not palatable to humans.
Even birds avoid them for the most part but still partake of the fruit when all other food sources are exhausted. The plant is hugely amenable to most soils and pH levels, making it easy to care for and grow under challenging conditions.
Sacred Bamboo (Nandina domestica)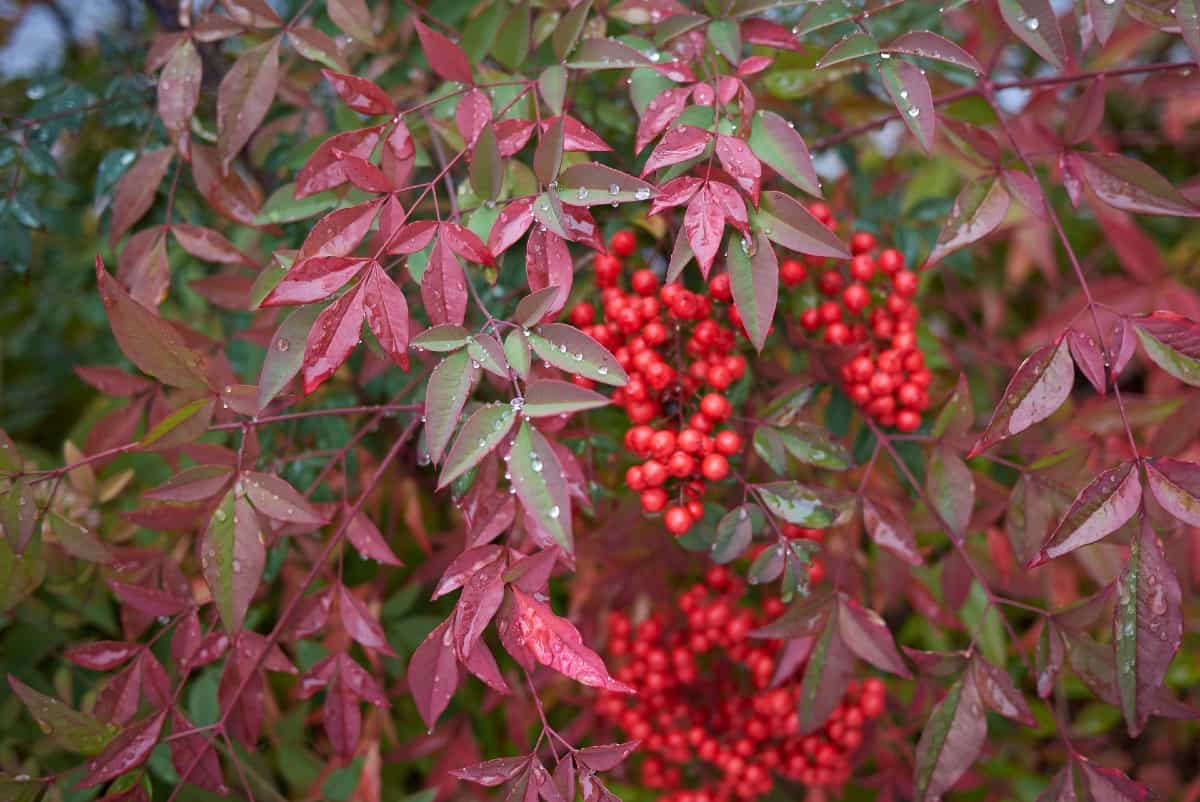 When you imagine winter plants, you probably don't think about Sacred Bamboo. However, the evergreen plant is widely admired when landscaping and provides year-round attractiveness.
While it is not real bamboo, it does bear similar characteristics to traditional bamboo and a few others that make it perfect for the cold. In late spring and summer, small white flowers decorate the reeds.
The leaves take over the starting in fall, turning pink and then shifting to a bright red in the winter. They are joined by red berries that begin in the fall and last through the spring. These pops of colors offer a welcome change in hues during the snow season.
Witch Hazel (Hamamelis virginiana)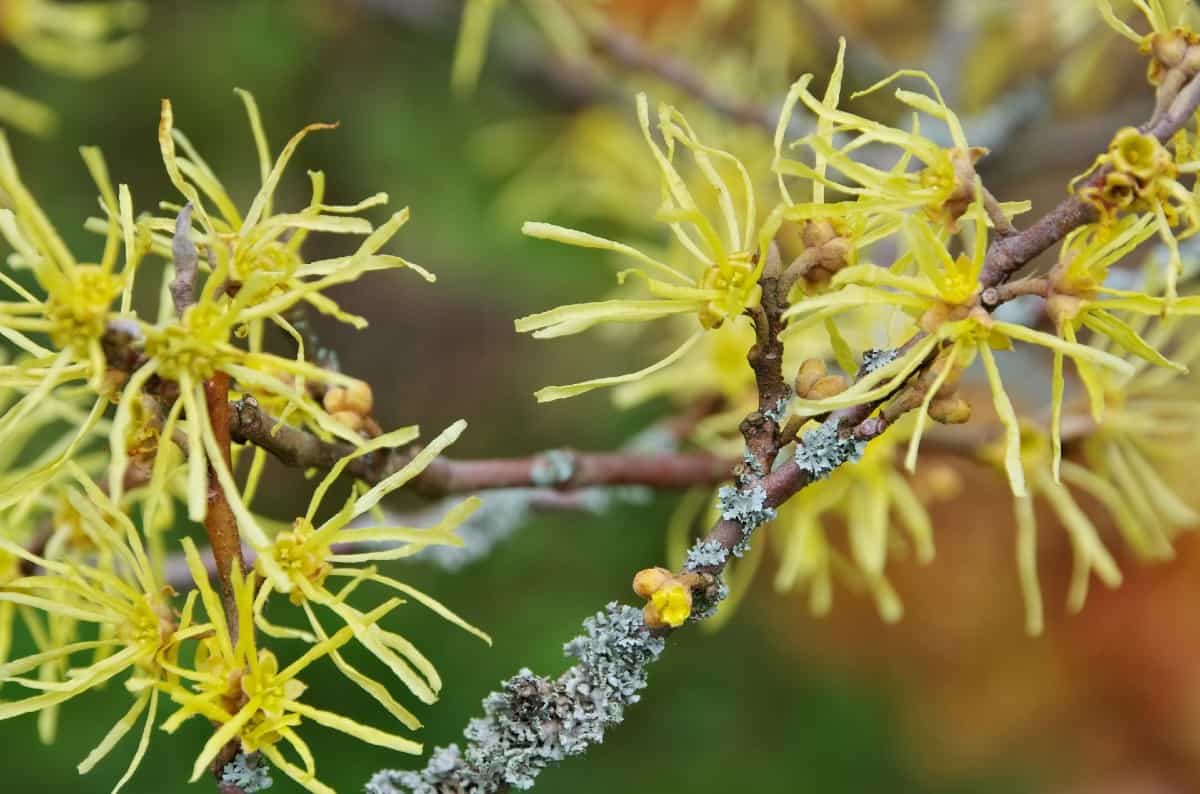 Witch Hazel is traditionally recognized as a medicinal treatment for ailments like acne and scalp sensitivity. However, it also brings visual delights to gardens in winter.
Their ability to withstand the cold, even when faced with below zero temperatures, also increases their attractiveness to gardeners. There are several different Witch Hazel hybrids, many of which bloom in winter or early spring.
This deciduous shrub displays showy yellow flowers in October that last through December and give off a pleasant aroma. It requires little maintenance and does not have many issues with diseases or pests.
Red Twig Dogwood (Cornus sericea): Plants with Vibrant Branches
While other plants bring berries and flowers to the winter interest table, Red Twig Dogwood shines by way of its branches.
Though it does sport fragrant flowers in late spring and tiny white berries in late summer, these are not what make the plant such a statement piece. Instead, the plant's deep red stems set themselves apart from other winter shrubs like a blazing fire.
As a result, these unusual shrubs promote their charms all year, even though they are not typically year round flowering plants. They ask for very few lighting requirements.
Since they love moist and wet soil, they grow well alongside stream banks. Their wide-spreading roots also assist with erosion control, encouraging the growth of surrounding plants.
Winterberry (Ilex verticillata)
Winterberry is another excellent example of a winter plant, primarily due to its heavy fruiting during the season. Bright red berries appear at the end of fall and remain until late winter.
The deer repellent plant often grows round in shape with evergreen foliage. The deciduous holly version of this plant is known as Possumhaw (Ilex decidua) and bears many of the same characteristics.
Winterberry grows along bogs and woodlands equally, favoring partial shade and acidic soils. In June, it displays lovely white blooms, while the berries feed birds after they develop in autumn.
Abelia (Abelia x grandiflora): Gorgeous Glossy Green Leaves
If an easy-to-care-for plant is high on your list, then Abelia is an attractive option for gardeners. This member of the honeysuckle family is semi-evergreen and exhibits lovely white and pink flowers starting in late summer.
The blooms last until November, though you should prune them back in early spring to ensure healthy growth before that time. What is most attractive on the Abelia plant, however, is its glossy green leaves.
The lush foliage bursts with vivid greens in the winter, sometimes with variegated patterns on the leaves. Abelia needs plenty of space to grow and at least 6 hours of direct sunlight each day. Some species of Abelia are small enough to act as ground cover.
Common Holly (Ilex aquifolium)
There is a reason so many people associate Common Holly with the Christmas season. The plant is an iconic part of winter, recognized widely for its berries and tough, green leaves.
Their tradition as Christmas totems began because of their ability to grow in the dead of winter, imbibing them with a presumed power to ward off evil spirits and bring joy to households.
This specimen survives in woodland gardens, displaying classic Christmas colors even when other species lose their foliage and fruit.
While humans cannot eat holly berries produced by female plants, almost every other animal does, including deer, squirrels, and birds. Holly is not one of the best deer repellent plants and shrubs.
However, the tough leaves make it too difficult for insects to chew through, making them virtually pest-free.
Chinese Fringe Flower (Loropetalum chinense)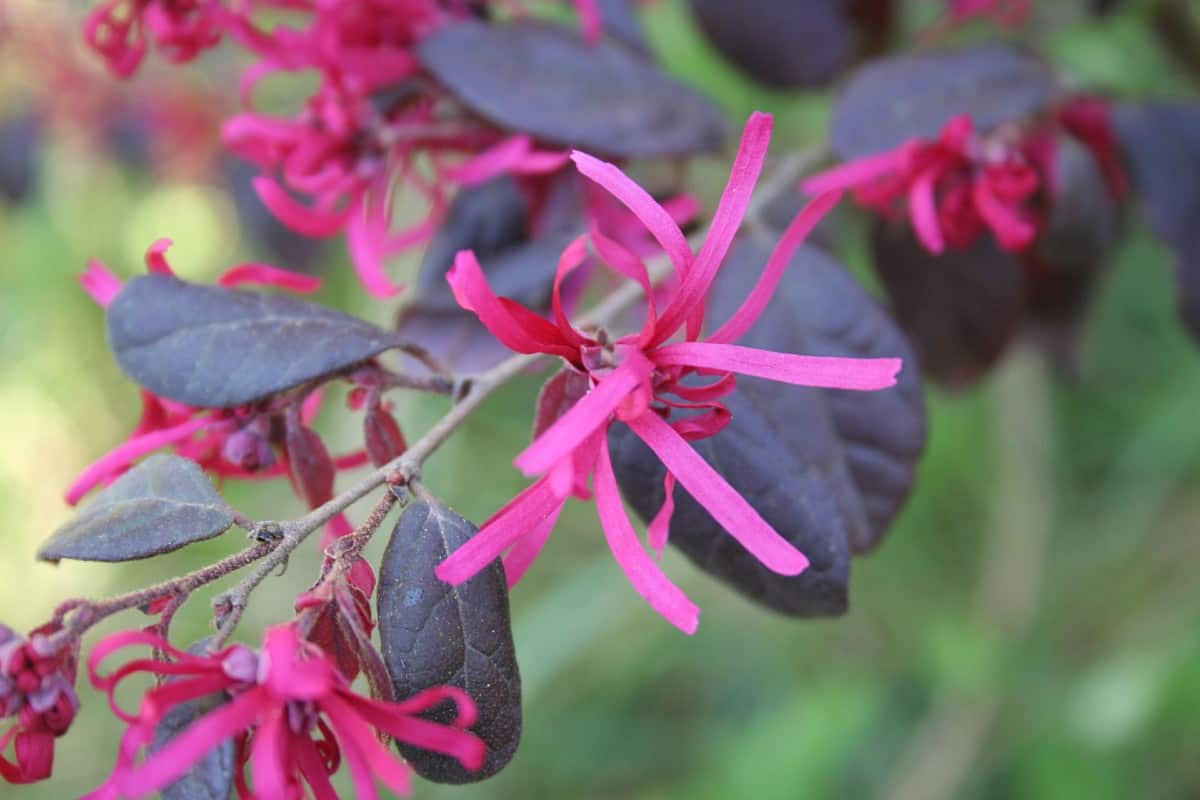 One last candidate worthy of winter praise is the Chinese Fringe Flower. These plants live in USDA zones seven or colder and remain evergreen in temps as low as 5°F.
Anything colder causes them to lose their leaves of a unique maroon color set against winter's bland landscape. These cool-season perennials grow best in part shade and love soil containing just a bit of compost to regulate their nutrients.
In some cases, it produces flowers all year for two weeks at a time, though they typically appear in March and April. The plant is drought tolerant and should be fed a slow-release fertilizer to promote growth at the start of spring.
Hopefully, you enjoyed discovering new and remarkable shrubs to boost your winter season. Whether the plants you choose display lovely flowers, colorful bark, or attract wildlife during an otherwise barren time of year, they will brighten even the dullest yards.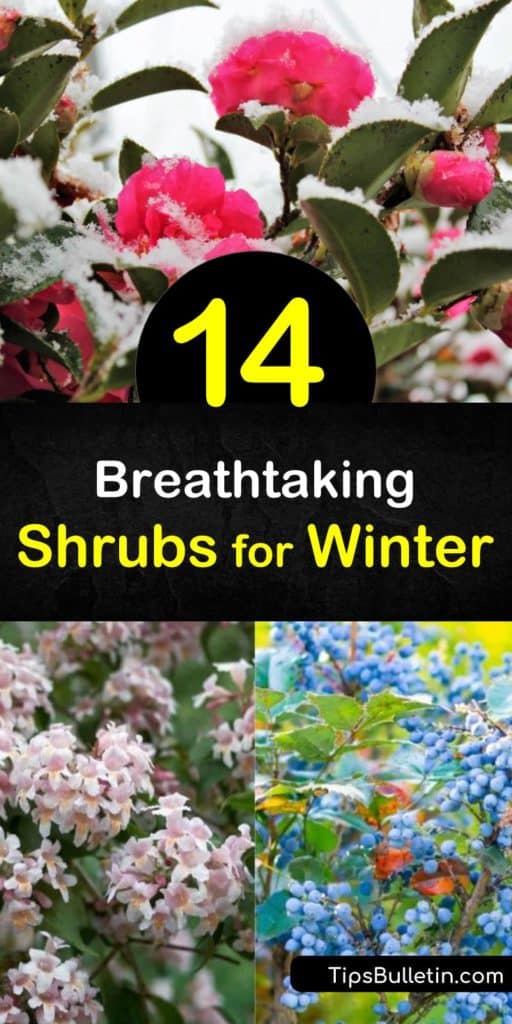 If this list helped you find your winter garden soul mate, please feel free to share these shrubs for winter interest with friends and family on Facebook and Pinterest.