While many see only the nuisance the occasional furry creature causes in their yard, they often overlook all the benefits, too. Planting shrubs to attract wildlife to your property delivers countless amounts of entertainment, as well as some quality assistance to shrubs in need.
If those creatures happen to be pollinators, such as hummingbirds, butterflies, or birds, why wouldn't you want to attract more of them to maintain the health and multiplication of your plants?
Other reasons homeowners love planting these types of shrubs and flowers are simply for the joy of observing nature. Some of these plants attract species you might not otherwise encounter on a day-to-day basis.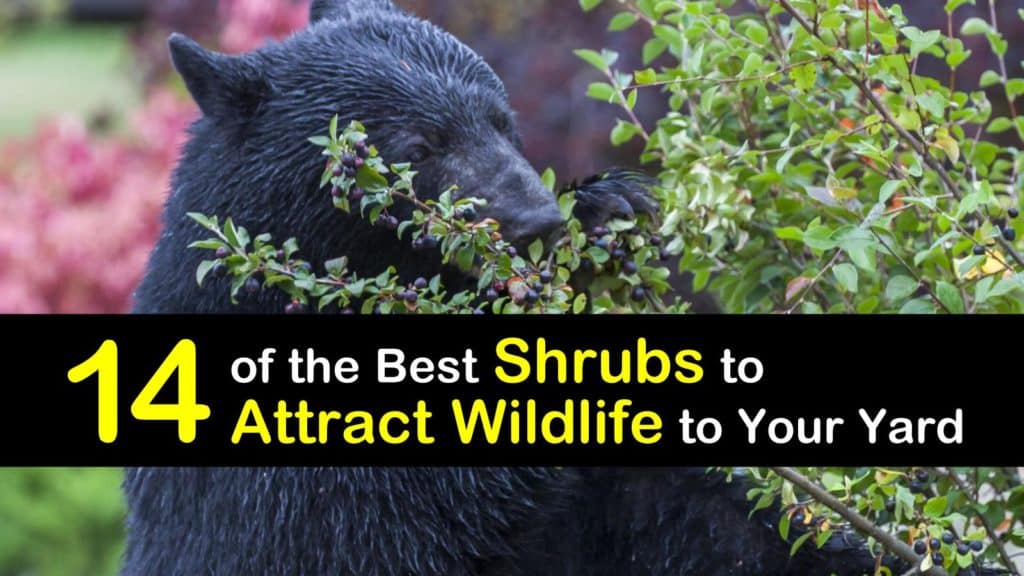 Outstanding Ways to Engage Wildlife
Adding a few gorgeous specimens that birds and small mammals can't get enough of is a fantastic way for you to enjoy the local wildlife from the safety of your porch or through a window in your home.
There is more than one strategy to bring animals to your home and garden. Besides planting shrubs and flowers and growing fruit trees in containers outdoors they love to munch on, adding other helpful items attracts birds and butterflies just as quickly.
Of course, you don't always want to encourage wildlife to eat what you grow. When you grow a cranberry bush or plant blueberries, you usually want to eat them yourself. You may wonder how long tomatillos take to grow so you can ensure that you get to them before the critters do. A little planning can help you have a garden area for yourself and local creatures.
Planting cranberries and other plants you want to eat is to place them far away from those just for wildlife. If you have plants for wildlife specifically, they may tend to leave your other plants alone.
What other strategies appeal to birds, butterflies, and small mammals?
A birdbath and bird feeders are the most common ways to attract animals to your property. The seeds attract numerous species and even draw in squirrels unless adequately placed to prevent them from stealing the bird food.
While seed works well for most types of birds, hummingbirds require their own unique feeder filled with nectar. Hummingbirds also find the color red incredibly alluring, so adding red ribbons, furniture, or other red decorations is a fantastic way to lure them.
Building shelters for various animals is another excellent idea to attract them. In addition to birdhouses, create hedgehog houses for these spiky little creatures to hibernate.
Innovative Ways to Attract Fascinating Creatures to Your Yard
While most animals are a welcome sight in your yard, it's important to note that some may also cause damage. To avoid animals eating some of your prized flowers, try using fences or natural deterrents, as well as planting some deer repelling plants.
If you don't want rabbits munching on your shrubs and delicate annuals, you can also create a DIY rabbit repellent recipe to spritz the plants.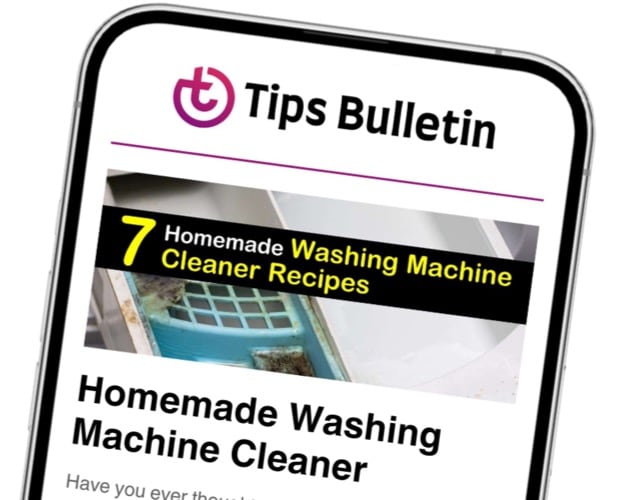 Finally, an email that Transforms Your Home.
Get the latest home and garden tips from our experts, delivered straight to your inbox.
Honeysuckle (Lonicera)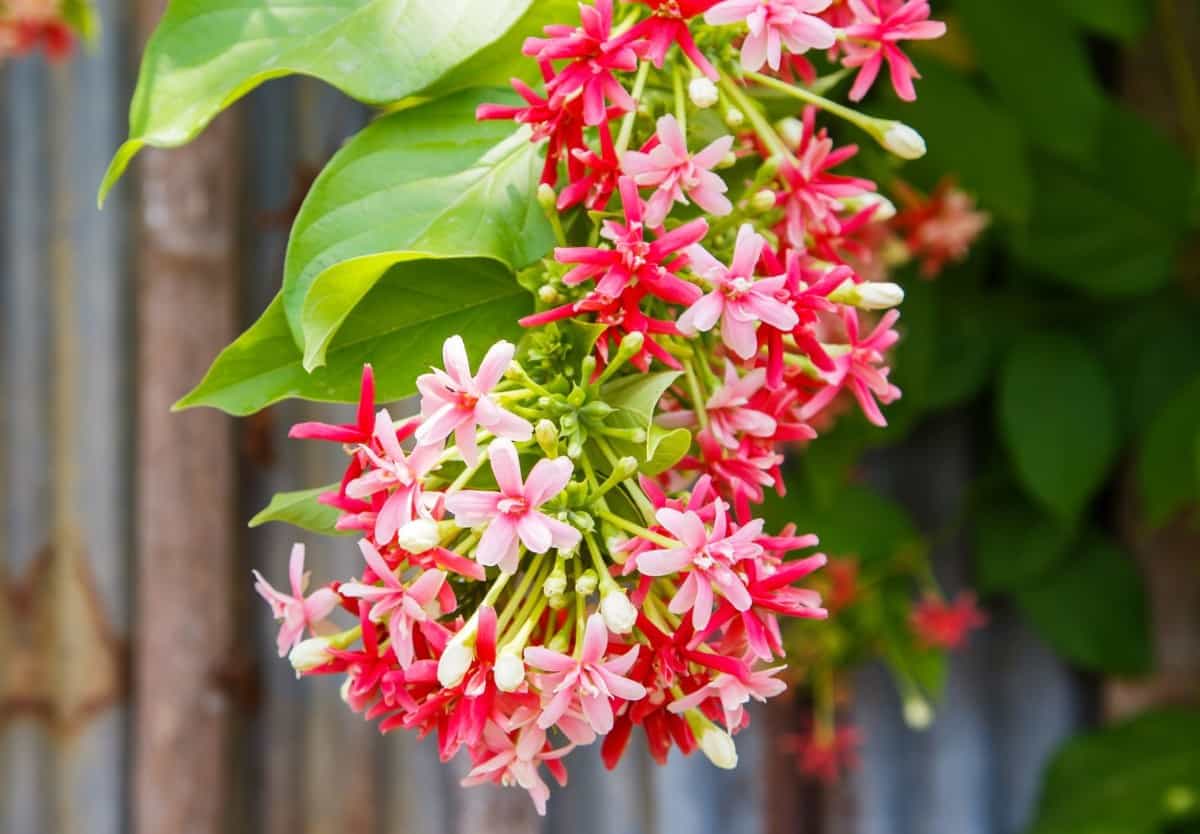 Honeysuckle is one of the best wildflowers to plant for wildlife. Not only does it attract a wide variety of animals and birds, but it appeals to some of the most beautiful creatures, as well.
In addition to helpful pollinating insects, honeysuckle is a favorite plant of hummingbirds and orioles. This flower's tubular shape makes it a beautiful feeding place for birds with long beaks, just like the hummingbird.
Plus, its high nectar content makes it the perfect place to soak up a ton of energy-boosting food in one quick stop. If its delectable sweetness wasn't enough to convince you of its worth, it's pleasant fragrance is reminiscent of honey, and the flowers look fabulous when spring hits.
Add some honeysuckle vines to your chain link fence and take advantage of these tall bushes for privacy.
Blackberry (Rubus): A Shrub for Food and Shelter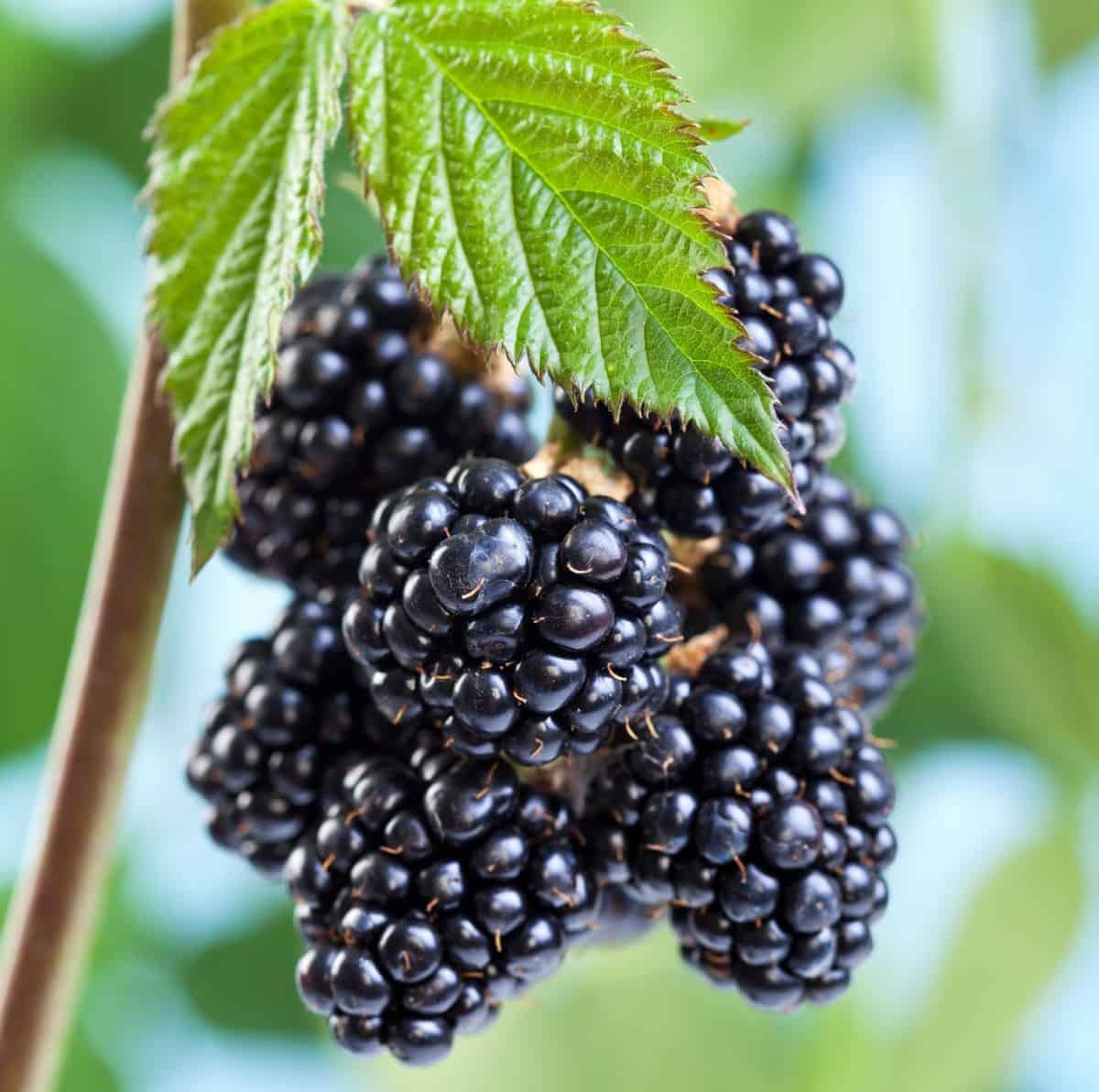 Blackberry bushes are another favorite for animals of all kinds. When growing blackberry bushes, you will notice that they produce lovely flowers in early spring and then provide a score of fresh berries from July until as late as September.
Grow blackberries to make the perfect food source for animals like birds, deer, and many more. The thick brambles associated with blackberries fill an entirely different need for birds like waxwings and catbirds.
The thorn bush thickets make it difficult for predators to reach in and disturb or harm baby animals, which is why many choose this natural habitat as the perfect nesting ground.
Elderberry (Sambucus)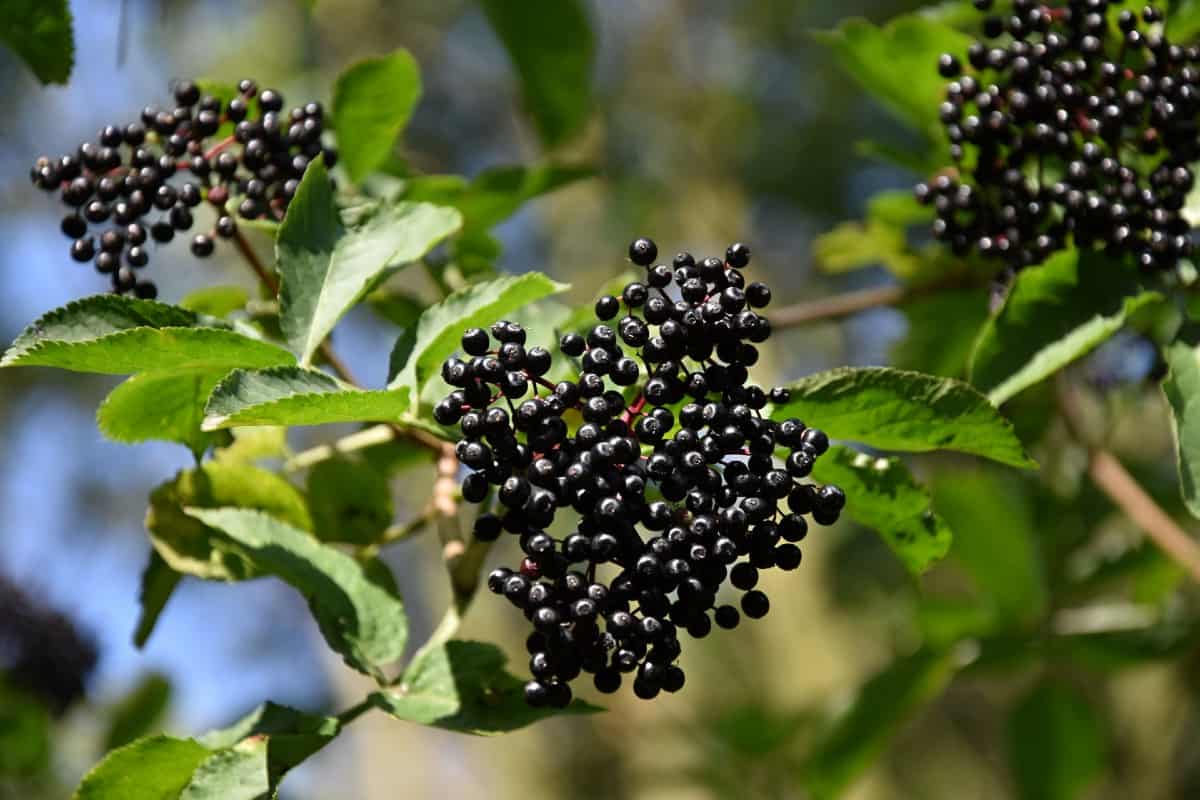 Another fantastic native species of plant to add to your wildlife garden is the elderberry. Growing elderberries is easy and rewarding. Animals of all types and species love to munch on various parts of the shrub, including the berries, branches, and leaves. Elderberries sun requirements are from partial shade to full sun.
Even the flowers are consumable and are often made into fried recipes or teas by humans. Larger animals, like deer, elk, and moose love to graze on the branches of elderberry bushes.
Typically, the berries are what attract lovely little finches and thrushes. However, they are also a massive lure for omnivorous bears looking to gorge on the delicious fruit.
Winterberry (Ilex verticillata)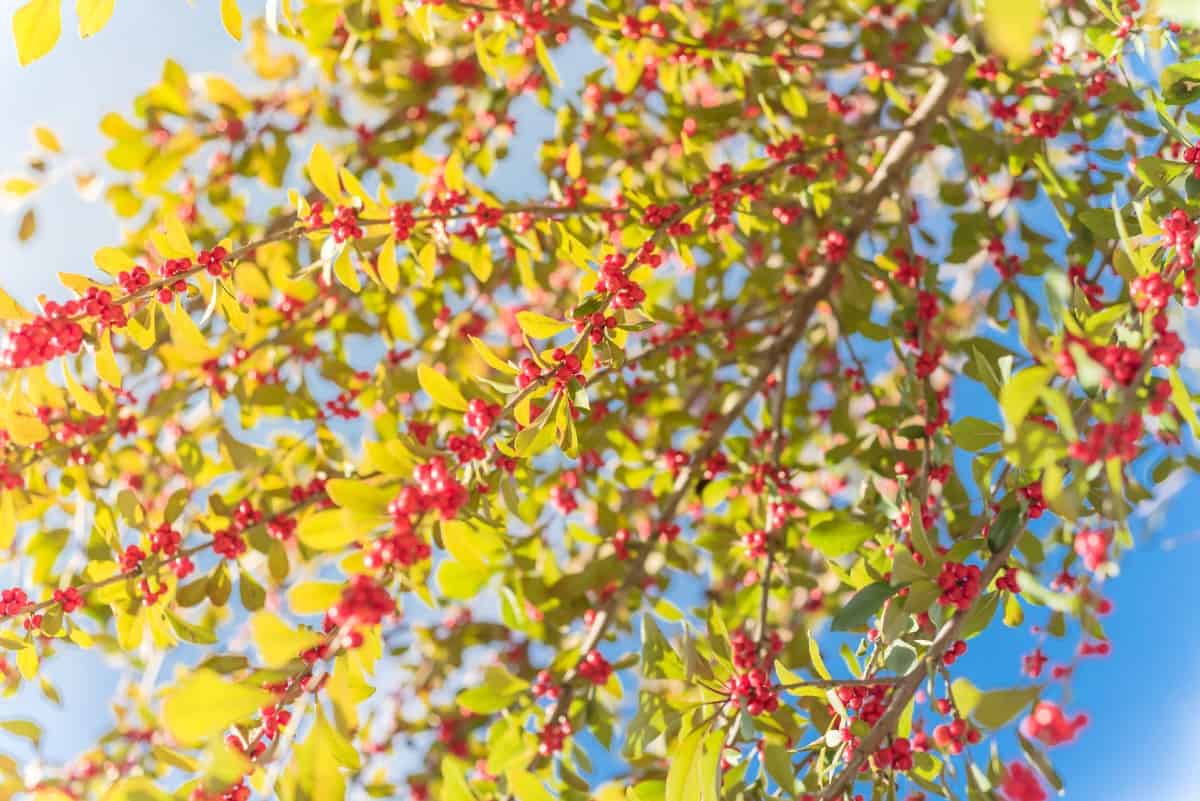 Winterberry is a type of holly, most notable for its bright red berries that appear in late summer and fall. In summer, these nectar plants to attract butterflies also display soft white flowers that draw in bees and other fliers.
Both male and female plants generate flowers, but only the female bushes create berries. True to its name, most gardeners seek out winterberry for its winter interest aspect.
Snowy conditions and late fruiting make it the perfect time to capture photographs of birds with an incredible backdrop.
Chokecherry (Prunus virginiana): Delicious Berries Packed with Nutrition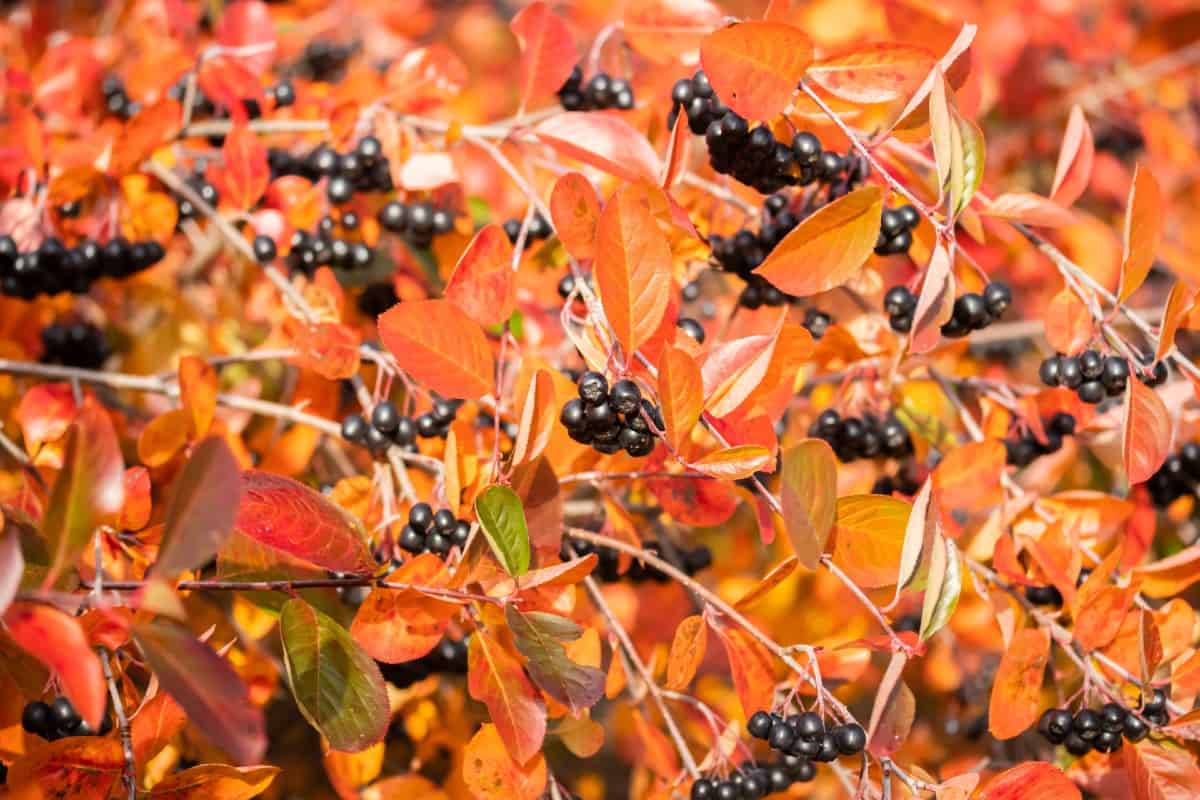 Try adding chokeberries to your wildlife habitat. These are the best shrubs for bees and other pollinators. The native plants develop lovely red, pink, or white flowers in March and May that attract a variety of wildlife species.
In the late summer to fall, plump little berries start to form. The berries appeal to many songbirds but also entice mammals like raccoons and bears.
The fruit is somewhat tart but still edible for humans. They are packed with more antioxidants and other nutrients than fruits like cranberries and grapes, making them great for both animals and humans to snack on.
Spicebush (Lindera Benzoin)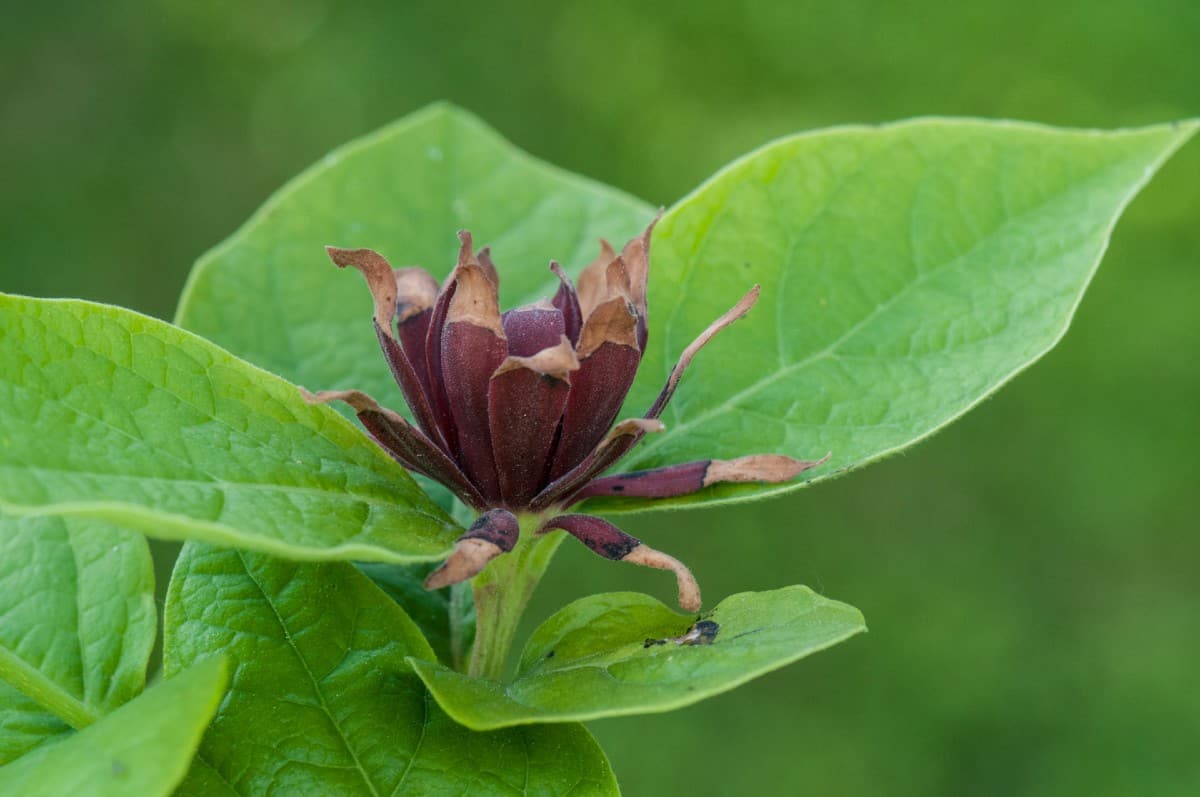 If you are unsure of which plant grows best in your particular environment, a versatile choice to plant is the spicebush. These shrubs grow in a wide range of climates and habitats, including woods, swamps, and even riverbanks.
They also survive throughout most of the country, thriving in cooler climates of zone 4 down to the warmer weather in USDA hardiness zone 9.
Plants grow to approximately 8 or 9 feet tall and entice numerous bird species with their fruit and flowers. In early spring, the plant displays yellow blossoms, while delectable orange and red fruits take their place shortly after that in late summer or fall months.
Weigela (Weigela florida): Non-Native Species Hummingbirds Love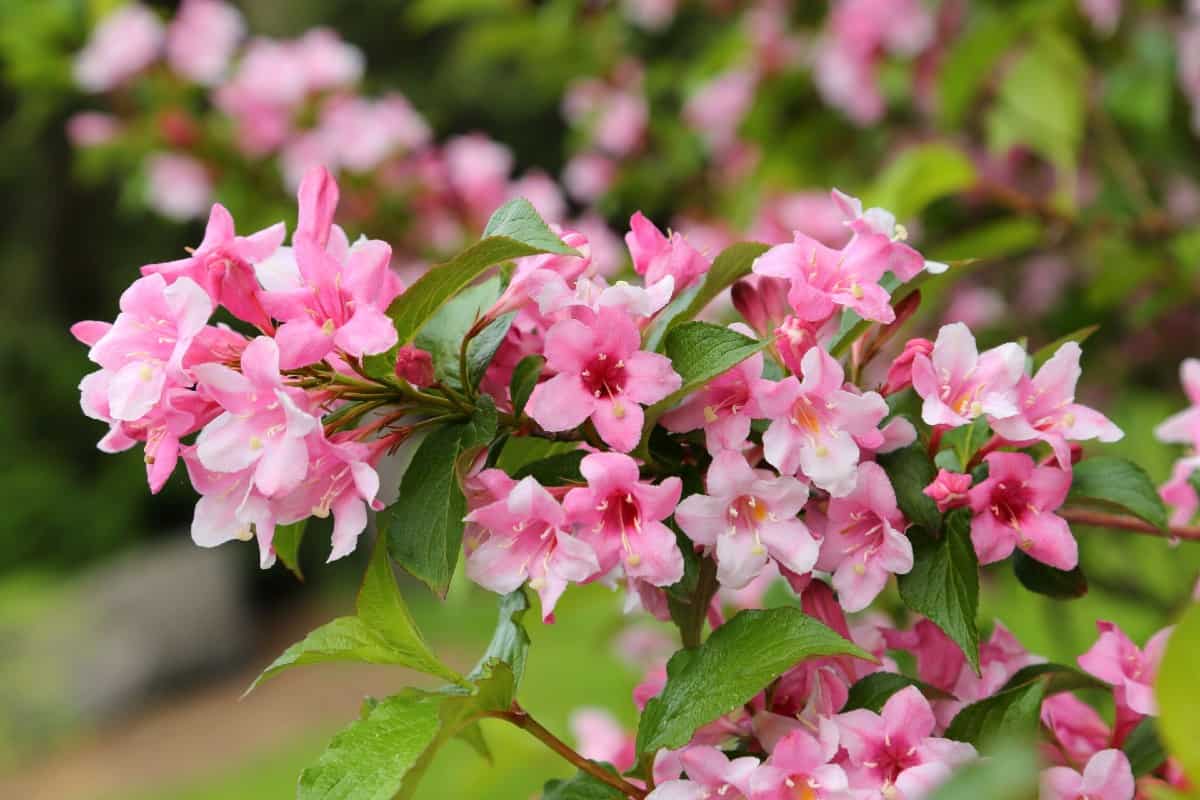 Weigela is a cluster of showy flowers beloved in particular by hummingbirds. Their tubular shape and pink or red flowers are what appeals to hummingbirds most.
Some subspecies even display deep red flowers to match their burgundy leaves, providing beauty even after the flowers fade. Despite its Floridian name, this non-native shrub originated in Asia and was introduced in the mid-1800s.
The size of weigela changes depending on pruning and species. Some grow as little bushes in compact groundcovers of only four feet or less, while some reach as large as ten feet tall.
Hibiscus (Hibiscus rosa-sinensis)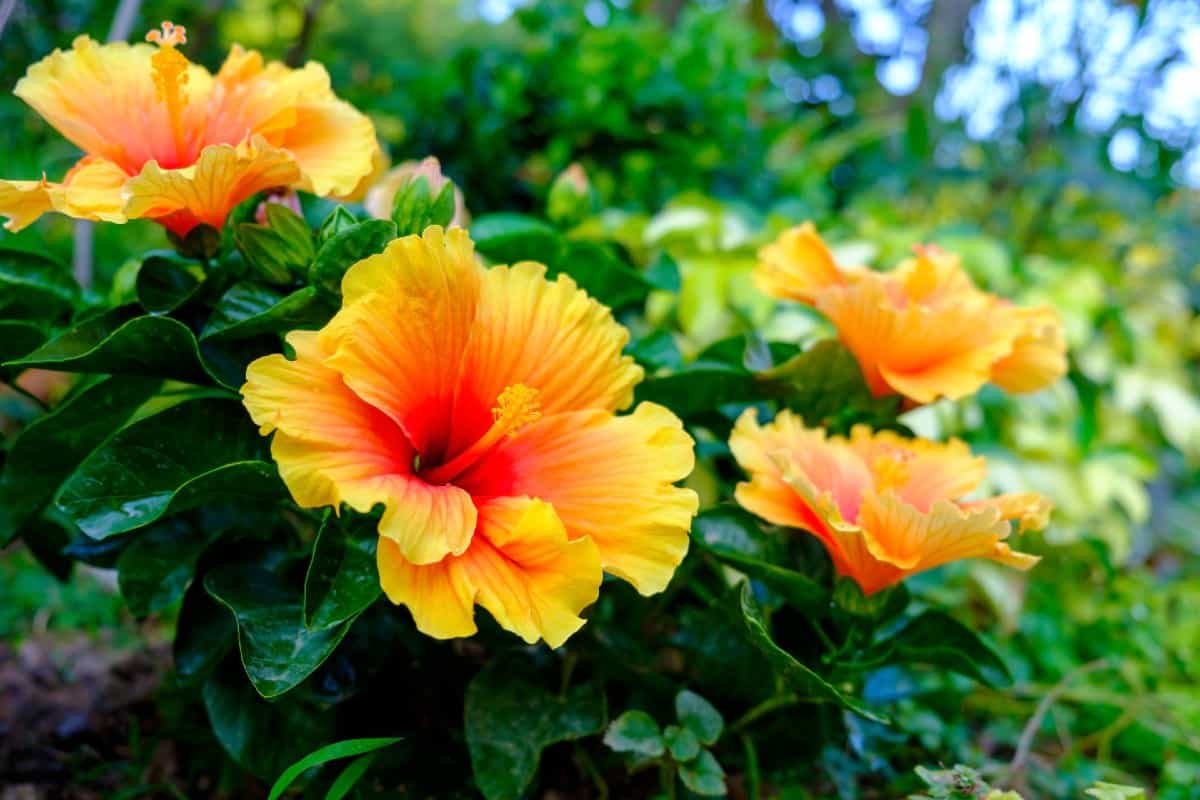 There are few flowers as full and vibrant as hibiscus. These impressive blooms grow as wide as 5 inches at times, with the overall shrub attaining sizes of up to 8 feet tall.
The flowers come in diverse shades and colors, from purple to pink to red, and bloom starting in mid-to-late summer. This perennial is particularly intriguing to hummingbirds, though butterflies also frequent the flowers.
Despite its tropical appearance, the hibiscus does not like wet or sandy soil. Instead, it prefers loamy soil that is well-drained and only moderately moist.
Serviceberry (Amelanchier)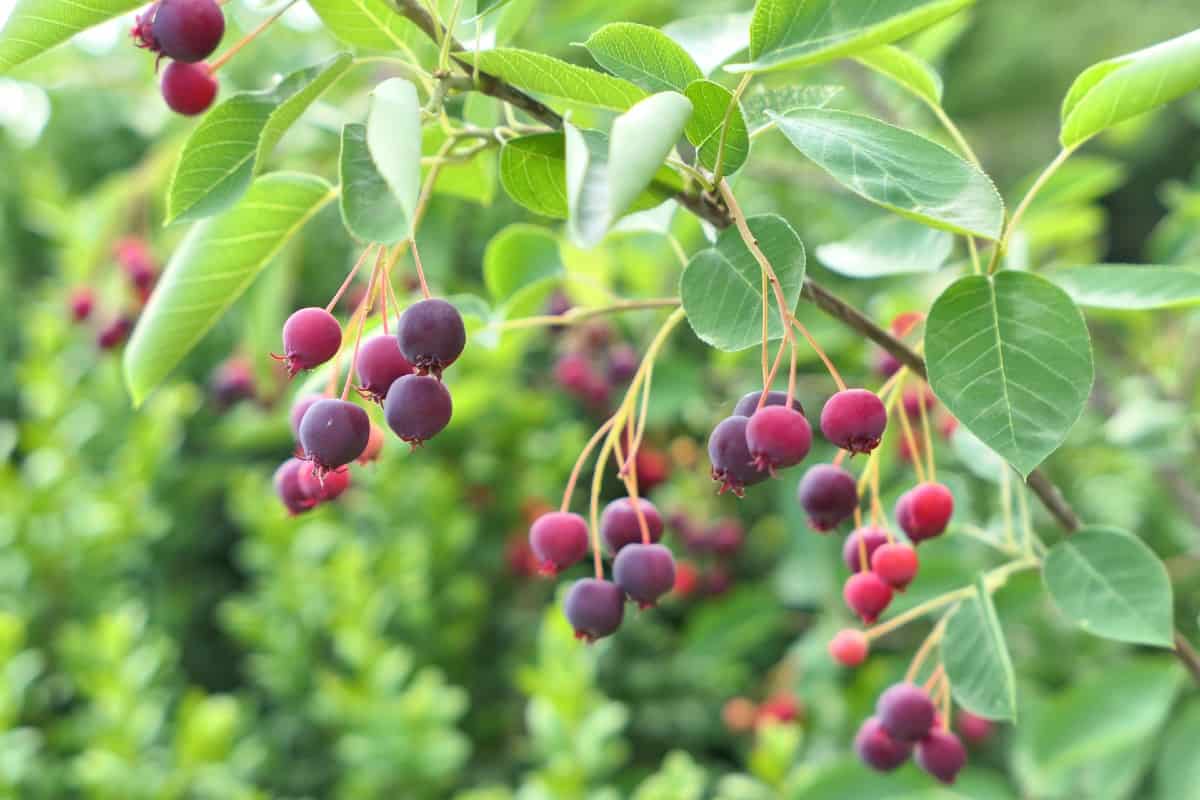 Serviceberry is another popular type of tree that attracts birds, as well as small mammals. Also known as Shadbush, the berries are a favorite treat of bluebirds, chickadees, and even woodpeckers. Chipmunks also enjoy taking a little nibble from these tasty berries.
Delicate white flowers appear on the small tree or shrubs in late spring, followed by the berries in June. It grows anywhere between 10 to 25 feet tall and up to 15 feet wide.
Hawthorn (Crataegus): Perfect for Nesting Birds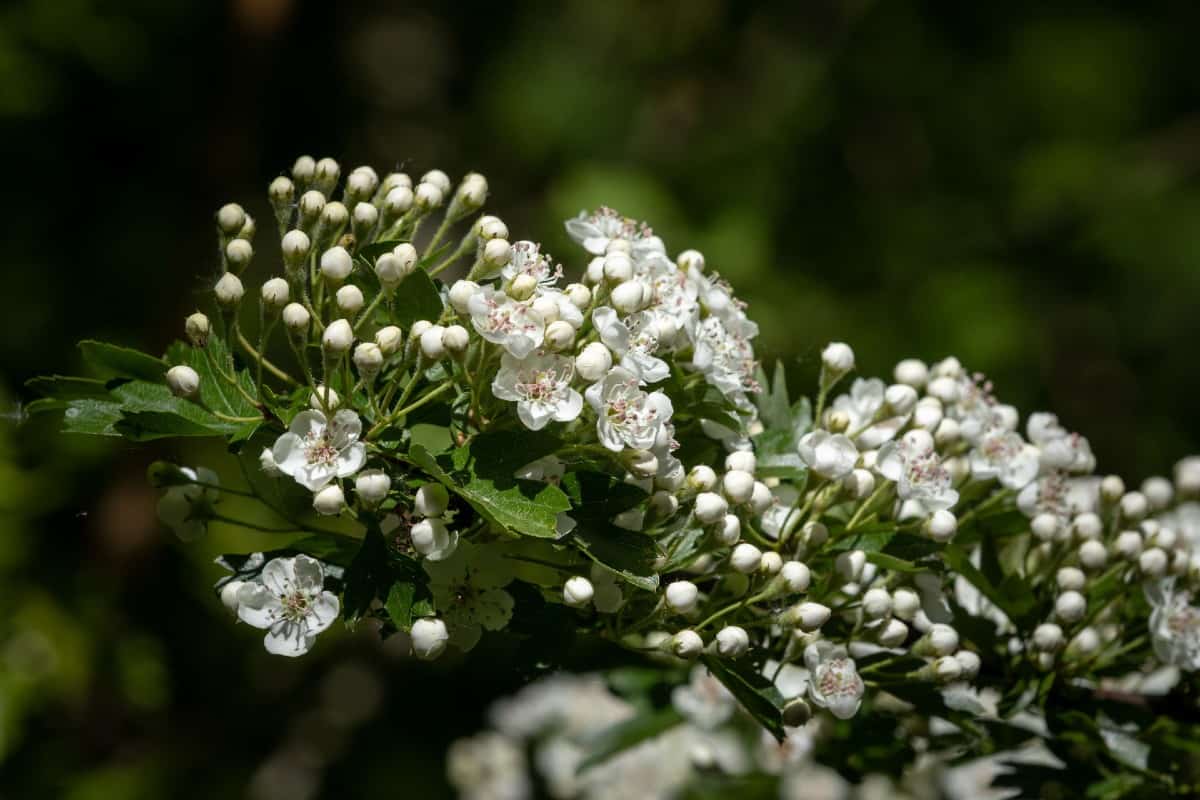 Trees make some of the best attractors for wildlife, especially Hawthorn trees. These specimens grow up to 40 feet high and attract birds like grouse, bears, and more.
It is even more beneficial for animals during the winter since the berries remain on the bush during that time. In addition to providing food in a time when other trees and shrubs are bare, Hawthorn offers a welcoming home.
The thorns on the branches make it difficult for predators to search deep in between the brambles. As a result, birds often build their nests there to keep them safe.
Crabapple (Malus sylvestris)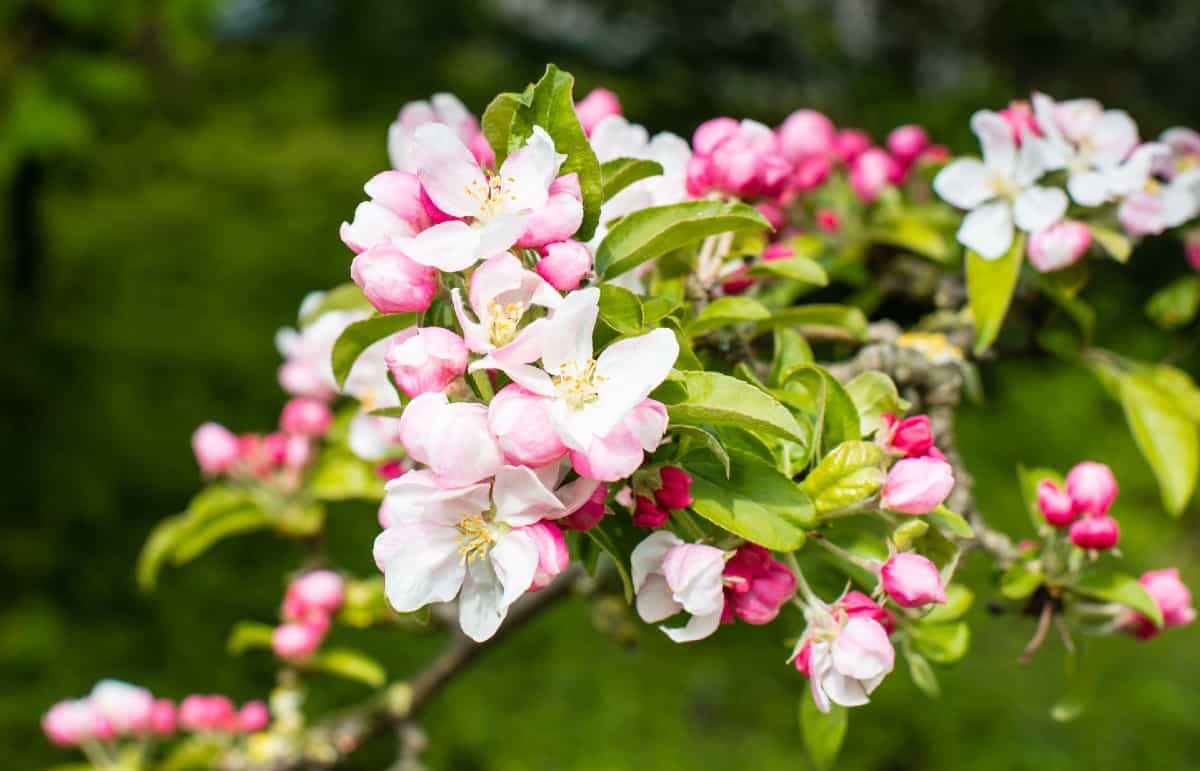 Crabapple trees are an incredible choice for plants that bear fruit. While not all crabapple species produce the tiny apples, most of them do.
Even without fruit, the showy flowers attract insects as a food source for birds, as well as branches for shelter. Animals that enjoy the fruits and flowers of crabapple trees are songbirds, Cedar Waxwings, turkey, deer, and squirrels.
The blooms appear first in mid to late spring with white or pink petals. The fruit grows only to about two inches in diameter, making them the perfect tiny morsel for small creatures.
Lilacs (Syringa): Gorgeous Shrubs to Attract Wildlife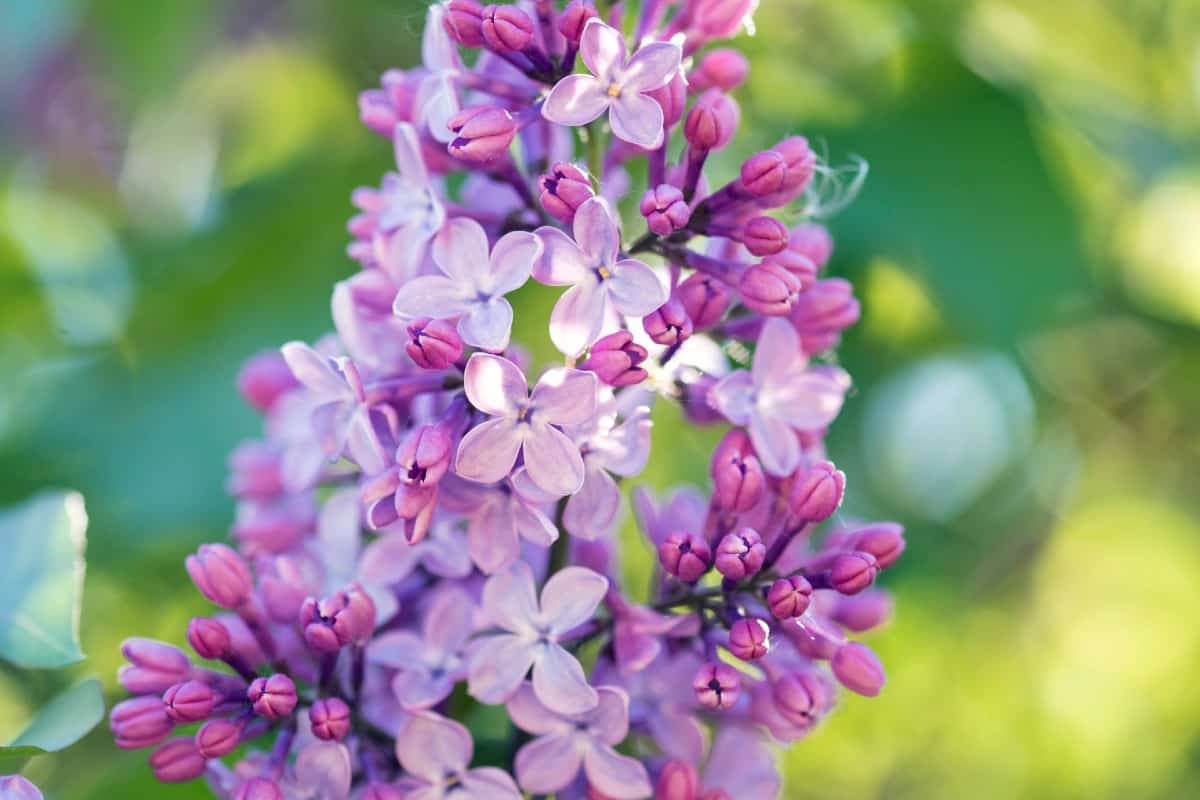 One of the most commonly planted flowering shrubs is lilac. The brightly colored clusters bloom in spring and display hues of white, pink, and every shade of purple.
They also bloom for an incredibly long time, with some varieties lasting as long as six weeks. Their color is not the only attractive quality they possess.
The highly fragrant blossoms lure butterflies, birds, and other pollinators to their nectar-rich centers. With an earlier blooming season than most plants, lilacs provide much-needed nourishment to animals who might not otherwise find food handy.
Dogwood (Cornus)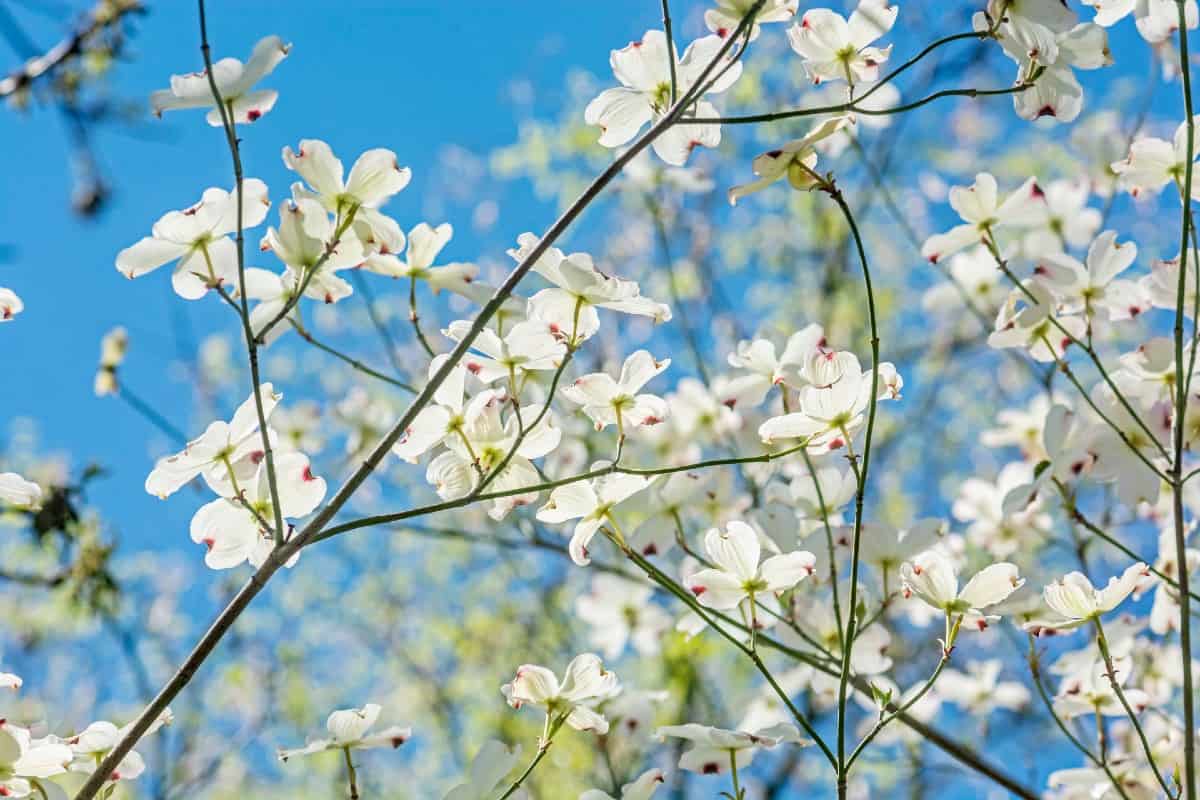 A fantastic idea for bringing in more wildlife is to add Dogwood. This species grows as both a shrub and a small tree and typically doesn't get any larger than 15 or 25 feet tall.
They entice species of all kinds, most notably silk moths and azure butterflies. Their biggest draw is not their flowers, which are tiny and greenish-yellow.
Instead, they develop what is known as bracts, extensions on their branches that are a type of modified leaf. These are the most prominent part of the tree and are often mistaken for flowers.
Linden Arrowwood (Viburnum dilatatum)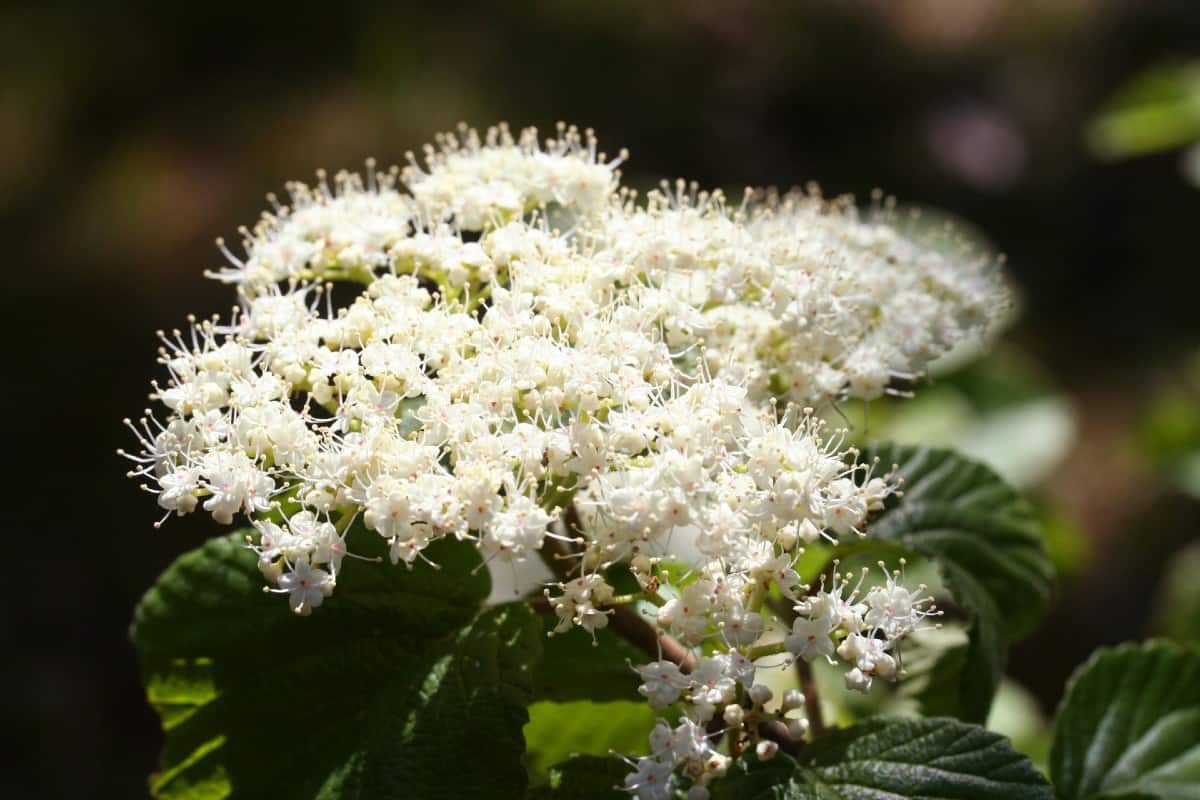 Linden Arrowwood is so beloved by birds and wildlife that it is also referred to as Cardinal Candy. In late summer or fall, the shrub bears yummy little fruits that vary in color depending on the species or stage of ripeness.
Some may be blue, red, or black, with some bushes bearing numerous colors of berries all at once. The flowers of viburnums usually appear in spring.
They aren't particularly fragrant and have either soft, paler colors like white or cream or deep, vibrant shades of pink. The plant also reveals lovely fall shades through foliage that flashes deep burgundy, red, or purples hues.
These specimens are sure to have your yard busy with creatures of all different species. Whether you hope to fill your property with flutters of butterflies, a few helpful orioles, or a scattering of small mammals, these plants allow you to attract the animal of your choice with ease.
If you found these flora and fauna tips helpful, please remember to share which shrubs to attract wildlife are your favorite with friends and family on Facebook and Pinterest.