Tackling a spider cricket infestation can be straightforward and cost-effective. Here's how you can get rid of them:
Apply neem oil solution to affected areas to disrupt the spider crickets' feeding and mating cycle.
Set up glue traps in strategic locations to capture and remove crickets from your home swiftly.
Use insecticidal soap spray to target and eliminate crickets on contact.
Sprinkle food-grade diatomaceous earth where crickets frequent to quickly dehydrate and kill them.
Install a dehumidifier to make your home less attractive by reducing the humidity crickets thrive in.
To effectively stop a spider cricket infestation, you can begin with neem oil treatment. Mix two tablespoons of pure neem oil with 32 ounces of warm water and four teaspoons of baking soda powder. Shake this mixture well in a spray canister and apply it directly to areas where spider crickets have been sighted or heard. This natural solution is easy to create and is non-toxic, making it safe to use around your home.
Glue traps are another quick fix. Place these traps in dark, damp areas where spider crickets are likely to jump onto the adhesive surface. While incredibly efficacious, be mindful of where you place these traps to avoid accidental contact with pets or children.
Insecticidal soap spray is a natural way to address a cricket invasion. Mix one teaspoon of the soap with 32 ounces of water, creating a gentle yet powerful spray to apply across cricket-prone surfaces. This approach is both easy and environmentally friendly.
Diatomaceous earth can be your go-to method for a pest-free space. Simply sprinkle the food-grade powder in problem areas, and its sharp edges will do the rest, dehydrating crickets upon contact. It's a fast, effective, and non-toxic option suitable for various settings.
Lastly, if you enhance your home's environment using a dehumidifier, you actively reduce the likeliness of a cricket infestation. These devices pull moisture from the air, creating conditions that are less appealing to the humidity-loving crickets. Remember to choose the right size dehumidifier based on the wet space area to maximize its efficiency.
If you suspect a spider cricket infestation in your basement, crawl space, or other areas of your home, it's essential to act quickly. Spider crickets, known as camel crickets, are a nuisance to much of North America, and they prefer to move into a home rather than live outside in the tall grass like mole crickets.
Though cave crickets don't bite, their chirping is frustrating and quite loud, and a single pair of crickets leads to a total infestation of space in a short time if not dealt with. There are several DIY ways to stop spider crickets using simple items. Though it might seem daunting, a few spider cricket control tips will help you remove the insects from your home.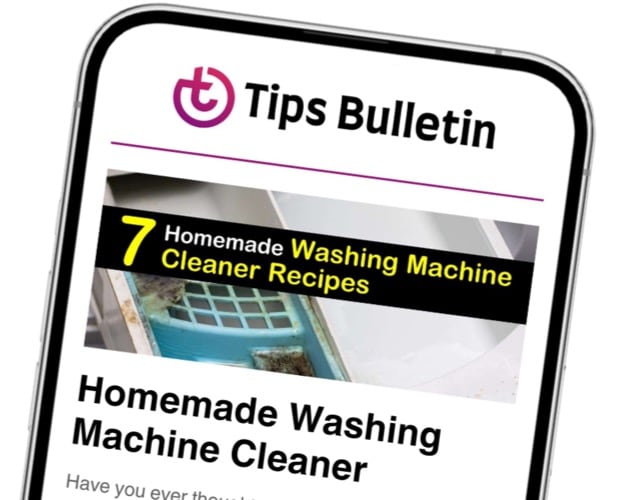 Finally, an email that Transforms Your Home.
Get the latest home and garden tips from our experts, delivered straight to your inbox.
Commercial products often contain harmful chemicals and toxic substances which are unsafe for you and your family. Choose a budget-friendly and natural method to remove spider crickets from your house by exploring DIY options. Select the spider cricket control method based on your materials and time.
Fantastic Ways to Stop Spider Crickets in Your Home
A spider cricket infestation is inconvenient and annoying. While spider crickets are primarily harmless, their noise is intrusive and makes them difficult to coexist with. Spider crickets have many names and are often known as the camelback cricket.
These insects have long antennae and long legs and may enter your home in large numbers if the environment is right for them. Learning the quickest ways to kill spider crickets in your home gives you straightforward ways to stop these bugs and keep your home insect free.
Addressing a Spider Cricket Invasion
A spider cricket infestation is alarming. Spider crickets move fast, hide in dark spaces, and multiply at an alarming rate. The first step in control is identifying the type of cricket in your home to ensure proper treatment.
Spider crickets are discernable from house crickets and others, thanks to their large hind legs. If you have a spider cricket infestation in your basement or crawl space, don't panic.
Though these insect pests are disturbing and noisy, they rarely bite, and the damage they cause throughout the home is minimal. Use the supplies you have and choose a method from the list below for easy spider cricket control.
Neem Oil for a Spider Cricket Infestation
Neem oil is a natural product from the neem tree with potent insecticidal properties. The active ingredients in neem oil prevent spider crickets from feeding and mating to reliably break the life cycle and end an invasion.
Neem oil is non-toxic and noncontroversial for home use. You can kill spiders that look like crickets with this simple oil. Mix neem oil with simple ingredients for a spider cricket spray insecticide without toxic chemicals.
Pour the warm water and neem oil into a spray canister, and add the baking soda. Shake the bottle until combined, and spray the solution anywhere spider crickets are an issue. This neem oil solution works on contact to destroy insect pests in your home.
A Sticky Trap is Efficient Cave Cricket Control
A glue trap or sticky trap is a large piece of cardboard or paper with a strong adhesive on one side. Set these traps out anywhere spider crickets are an issue as a form of pest control. The spider crickets jump onto these boards and stick to the adhesive, where they perish. Sticky traps are available at almost every hardware and home store.
While glue traps effectively remove spider crickets from your home, they also pose a danger to children, pets, and harmless insects and wildlife. The strong adhesive sticks to bare feet or a pet's paw as quickly as it does to spider crickets.
Removing this glue may cause skin damage and is traumatic and painful. Handle glue traps carefully, and consider the risks of using them in your home.
Use Insecticidal Soap to Eliminate a Spider Cricket Infestation
Insecticidal soap is a natural insecticide to destroy insects without relying on toxic substances and chemicals. Find insecticidal soap in garden stores and use it to eradicate an infestation of crickets in your basement and yard. Dilute insecticidal soap in water for a simple spray to use around your home.
Combine and spray the soapy water mixture over surfaces where spider crickets are heard or seen.
Diatomaceous Earth Destroys Spider Crickets
Diatomaceous earth is a white-colored powder made of tiny fossilized diatom particles. Despite being a naturally occurring substance, diatomaceous earth or DE powder is a potent insecticide.
DE crystals contain sharp edges which lacerate the spider cricket's exoskeleton on contact, resulting in rapid destruction through dehydration. Select food grade DE rather than pool grade for best results. Sprinkle DE where crickets are a problem for straightforward pest control. Find diatomaceous earth at garden stores.
A Dehumidifier Makes Your Home Less of a Target
A dehumidifier dries out a room, eliminating any wetness and creating an unattractive atmosphere for spider crickets. If you have an existing infestation of spider crickets, utilizing a dehumidifier encourages them to leave and slows breeding since the circumstances are no longer optimal.
Running an appropriately sized dehumidifier makes your house less attractive to this bug, as spider crickets flourish in damp environments. The water a dehumidifier eliminates from a living environment in a single day is measured in pints.
Choose a suitable size dehumidifier for your purposes. Assess the measurements of your area with a tape measure to help you determine the right dehumidifier.
Multiply a room's width and length to get the total area covered. A 30-pint dehumidifier is sufficient for wet spaces between 500 and 1,500 square feet, while a 50-pint unit is optimal for areas between 2,000 and 2,500 square feet.
Other Spider Cricket Control Tips
Spider crickets are drawn to places that meet their needs. These insect pests enjoy lots of moisture and dark, damp hiding places. Crawl spaces and basements are a common target, though mole crickets may also move into your house if they can gain entry.
Changing your home to reduce the appeal for spider crickets helps to encourage them to leave or prevents them from coming in the first place.
Tall grass around your home offers an easy passage for these insect pests, and cracked window and door seals are attractive entry points. Cutting back long grass and sealing cracks makes it more difficult for crickets to infest your home.
If crickets are already inside, cleaning up clutter and sweeping out any leaf litter while airing damp rooms makes your home less hospitable. Make conditions less than ideal for living and breeding to encourage crickets to leave or decide not to move in.
If you're struggling with a camel cricket infestation in North America and DIY ideas aren't helping, consider finding out if you're in a pest control service area. Some companies perform a free inspection and can help with other issues like wildlife control or bed bug and tick control, depending on your needs.
Whether on Long Island or Los Angeles, camel crickets are unwanted visitors. The female and male cricket invade your crawl space, basement, or home and multiply. Try some at-home ways to stop spider crickets to prevent the population from growing and get rid of this insect pest for good.
If you liked this article on dealing with a spider cricket infestation, please share these clever spider cricket control tips with your friends and family on Pinterest and Facebook.